DIRECT FROM LA CROISETTE : TFWA RETURNS TO CANNES
2021 . 11 . 05 | written by Karen Marin
It was a sultry 22°c in the shade last week as I walked into the Palais des Festivals in Cannes to attend the Tax Free World Exhibition & Conference. The event, which normally occurs annually, resumed this year after a pandemic-induced hiatus in 2020, and brought together over 3400 visitors from around the world from every segment of the travel retail business. Fragrance brands may have a stand next to chocolate brands, leather goods are next to alcohol brands, and beauty brands may be next to toys, because everything you find in a duty free shop can be found at this show. The Tax Free World Association (TFWA) has as its mission to allow the global duty free and travel retail sector to grow and flourish by fostering opportunities and driving notoriety. At this year's show, navigating over 12,000 m2 of floor space plus offsite locations kept me running from morning to night in an adrenaline-fueled week of meetings centered on fragrance brands from niche to prestige to mass.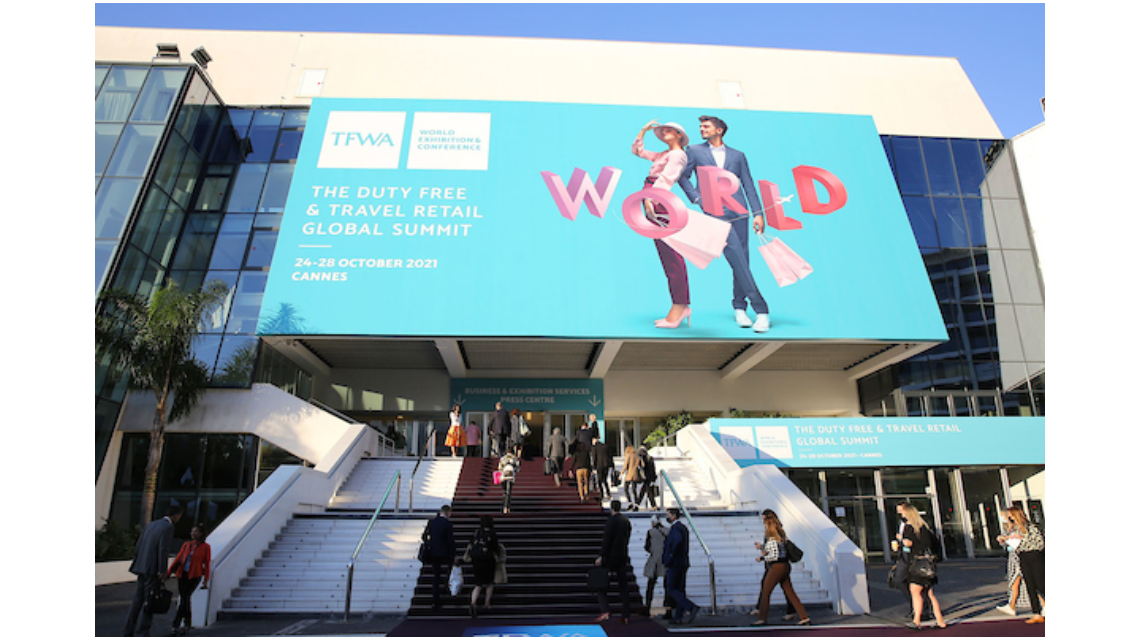 Entering the show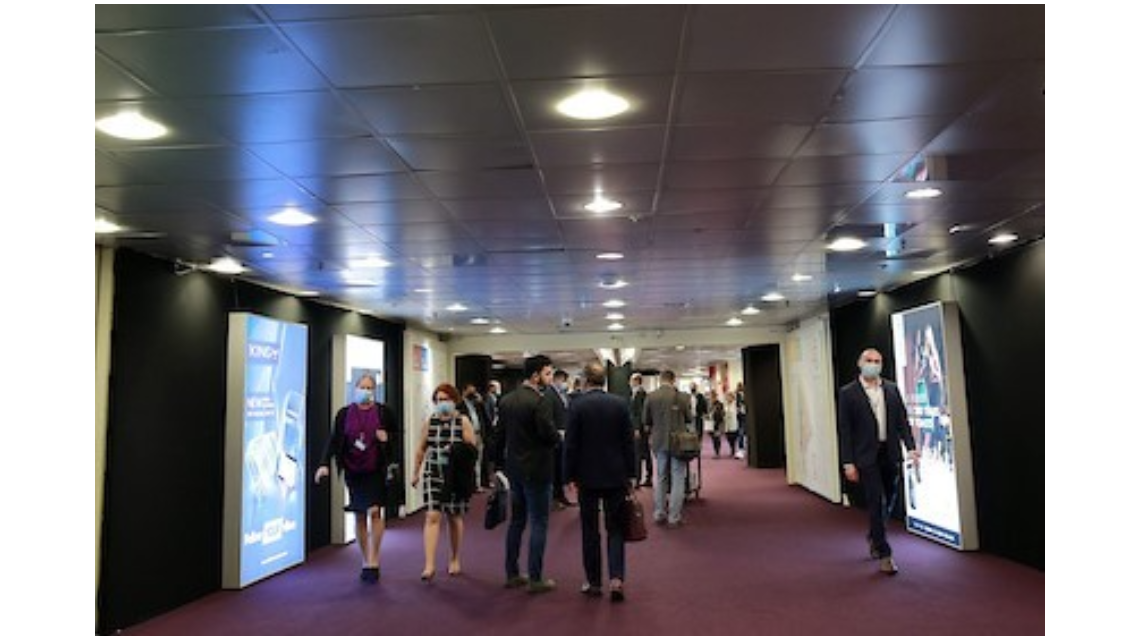 Aisles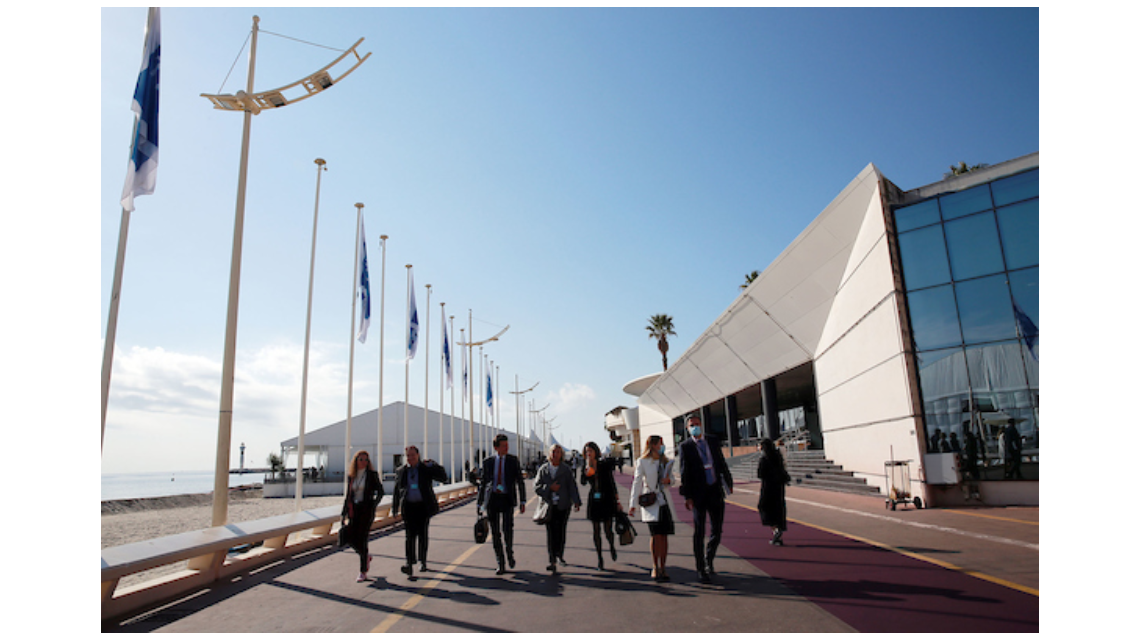 Exteriors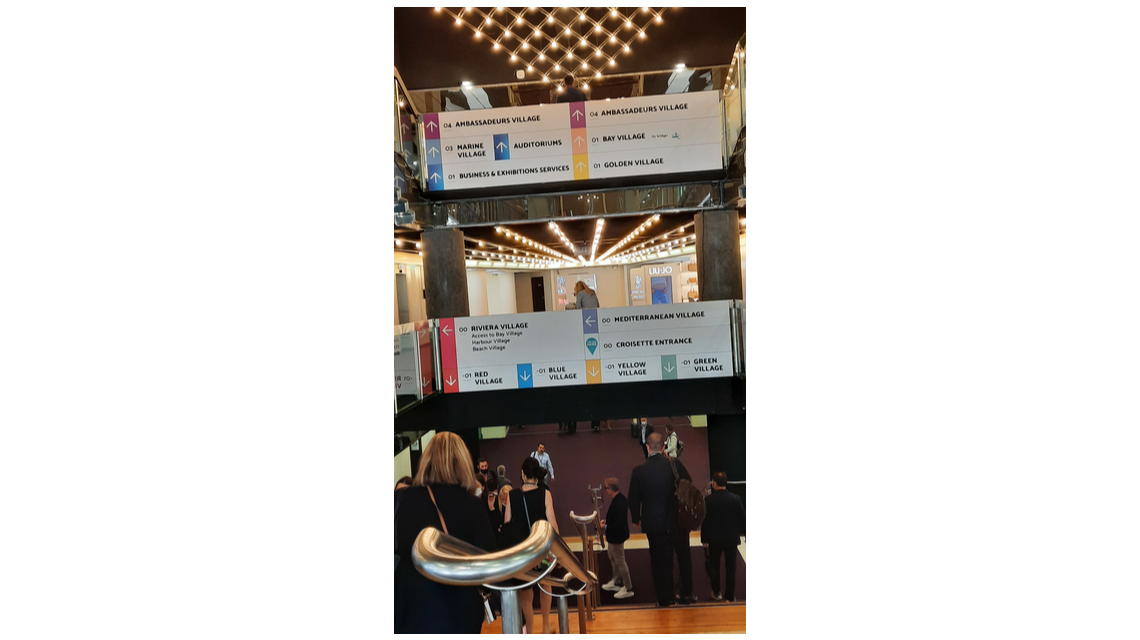 Navigating the Villages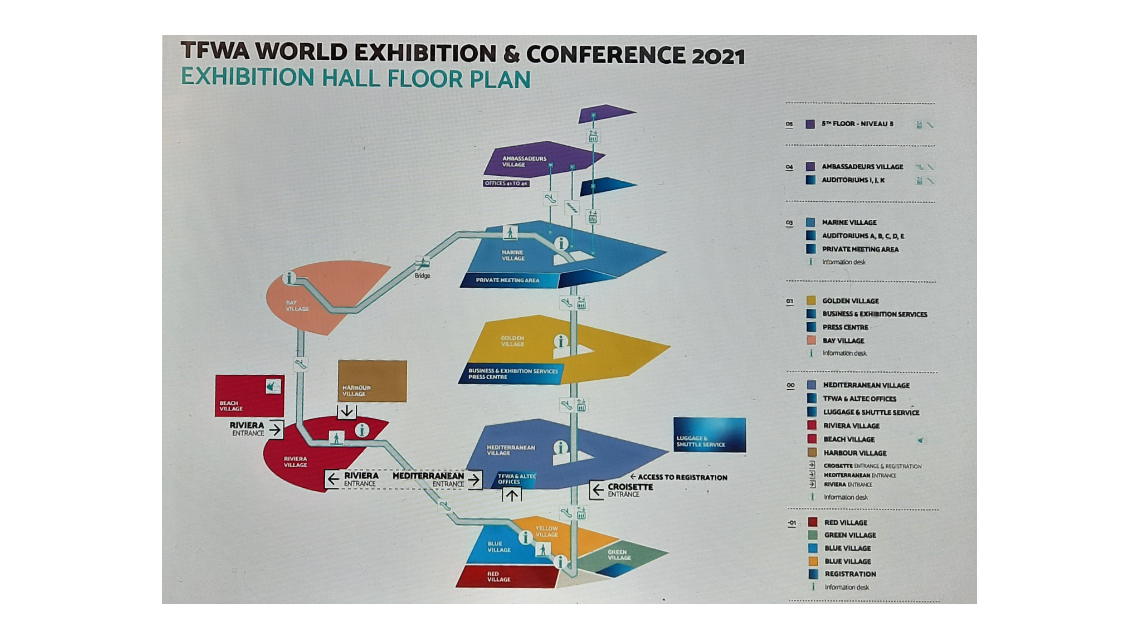 TFWA Floor Plan
Here below, my observations.
INSIDE / OUTSIDE
You know your day is off to a good start when your first meeting is on a yacht (Cereria Terenzi). Or at the iconic Hotel Martinez (Labsource). Or at a chic hotel with view of the Eglise de Notre Dame de Bon Voyage (Clive Christian). Brands also held court poolside at the Hotel Majestic, a great way to soak up the sun while discovering new launches. Inside the Palais, my meetings ran the gamut from intimate stands (Amouroud) to huge installations (Bvlgari) to one-on-one meetings in the private lounge space (Parfums Charriol). Some large companies were noticeably absent inside the Palais (Coty, most of LVMH), and only through word-of-mouth networking and detective work was it possible to find some of the brands who took offsite locations.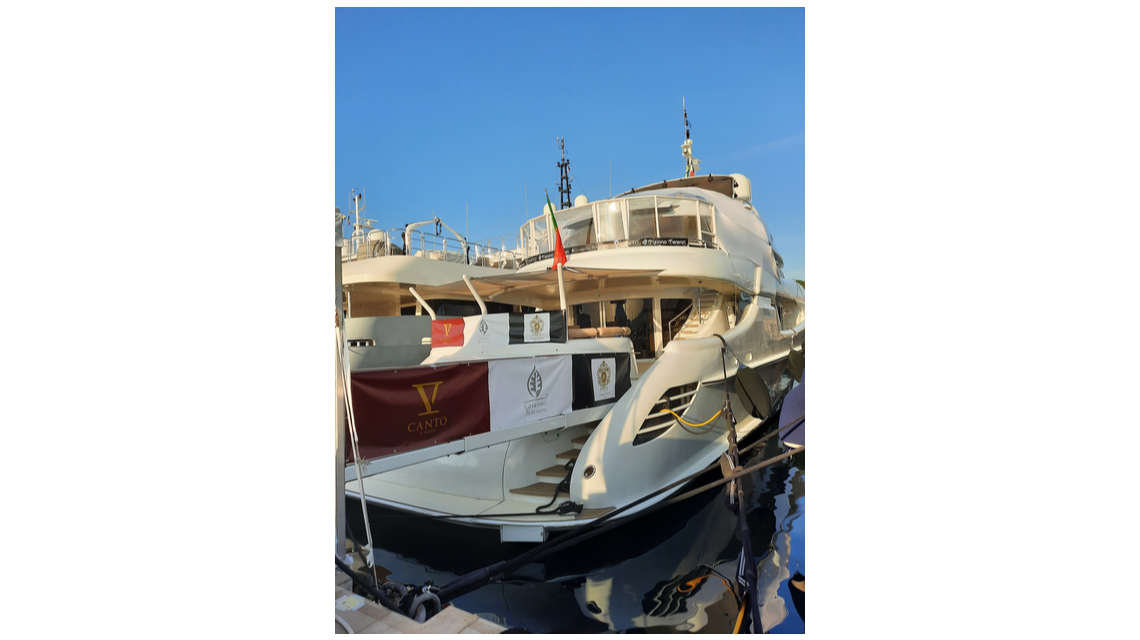 Cereria Terenzi yacht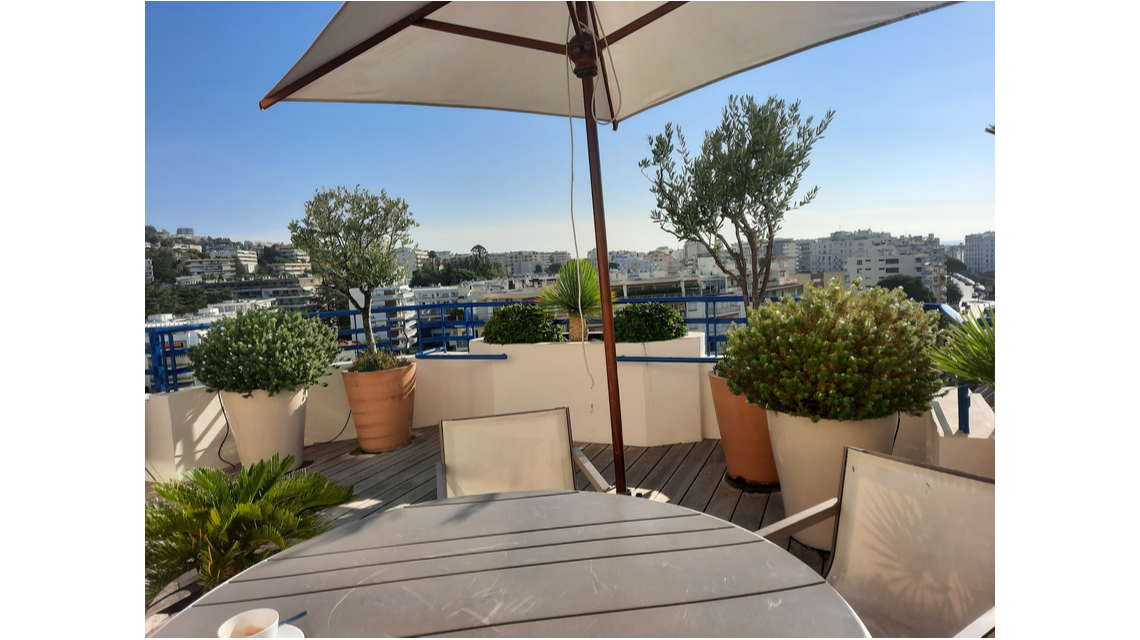 Rooftop at the Hotel Martinez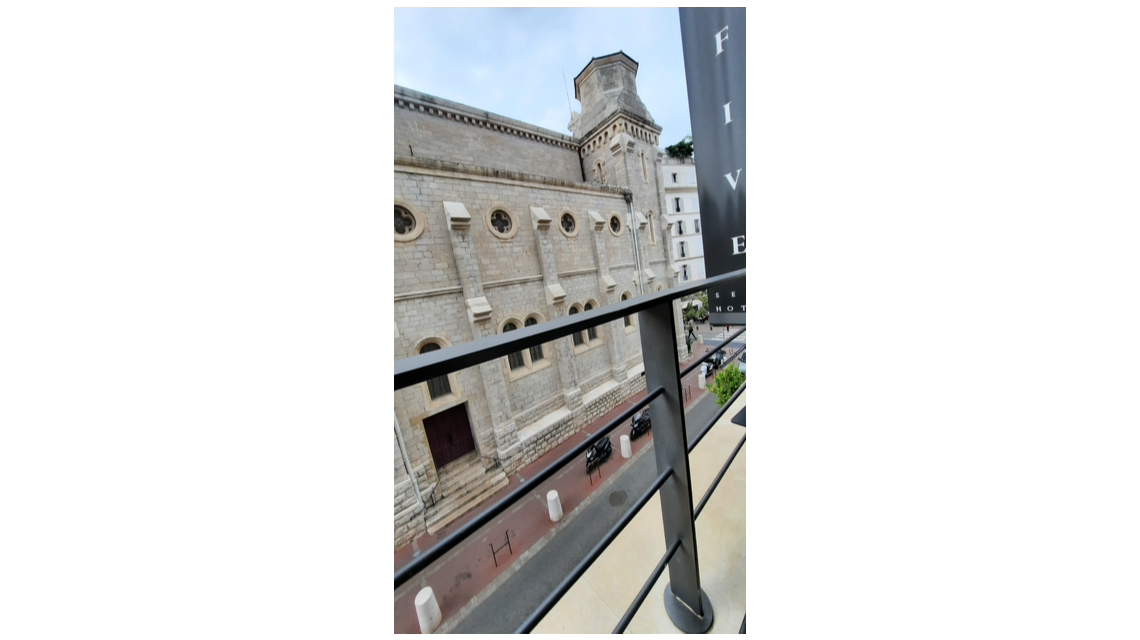 Eglise de Notre Dame de Bon Voyage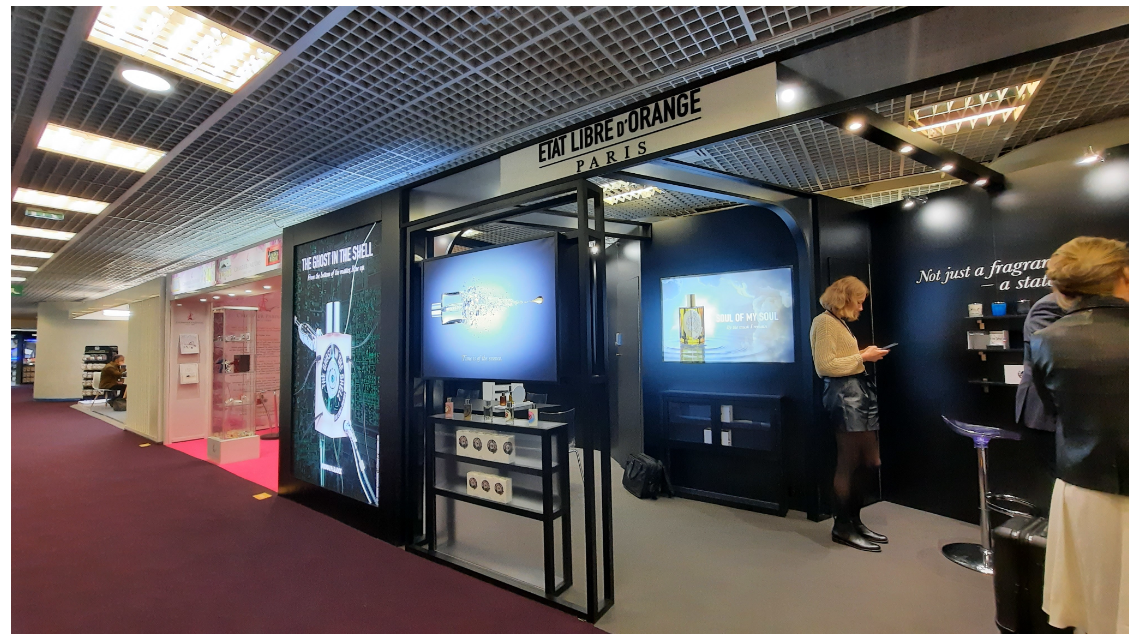 Etat Libre d'Orange stand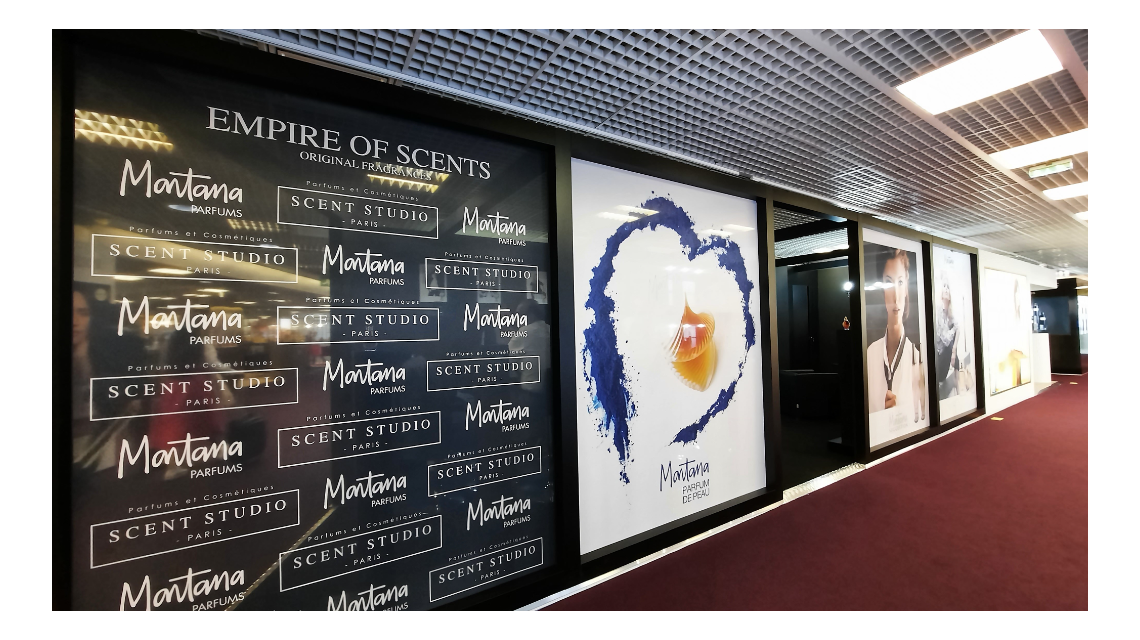 Empire of Scents
TRENDS
As seen earlier this year at Pitti Fragranze*, there are several recurrent patterns and trends that became evident during the week. Gourmands ranging from candy-sweet to sophisticated compositions predominated (Aquolina Red Velvet, Tous Your Powers, Manoush Bohemian Patchouli, La Perla Let the Dance Begin). White florals are still enjoying a moment in the spotlight (Marina de Bourbon Royal Style, Plume Impressions Etat de Grace, Tiziana Terenzi Tuttle). Every stand seemed to have an oud fragrance and vetiver is also trending with new launches from Perris Monte Carlo and Molinard (Vetiver Java and Vetiver) . Happily, I noted a boom in fougères (Nightology Intimate Elixir, Clive Christian Art Deco Cypress, Scalpers The Boxing Club, Tous Man Chill, Mauboussin In Red, etc).
Many brands took advantage of lockdowns to rebrand, refresh, reposition and renew themselves in terms of packaging, marketing, strategy and communication (Parfums Charriol, Clive Christian, Jusbox, Façonnable, Jean-Charles Brosseau). Some finally made the leap to digital and eCommerce.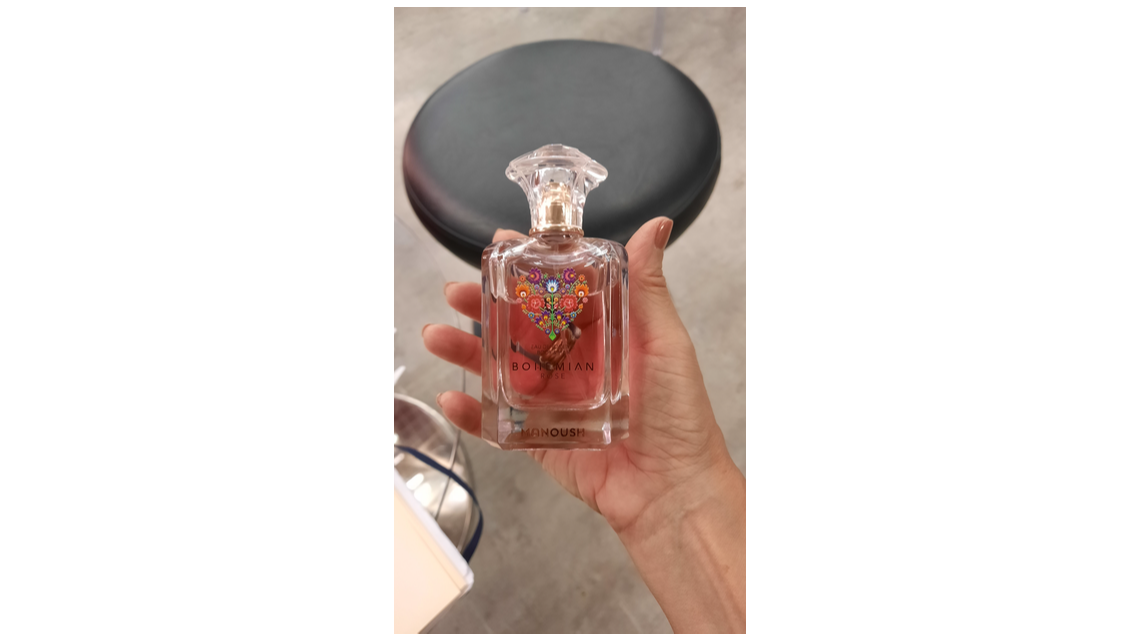 Manoush Bohemian Rose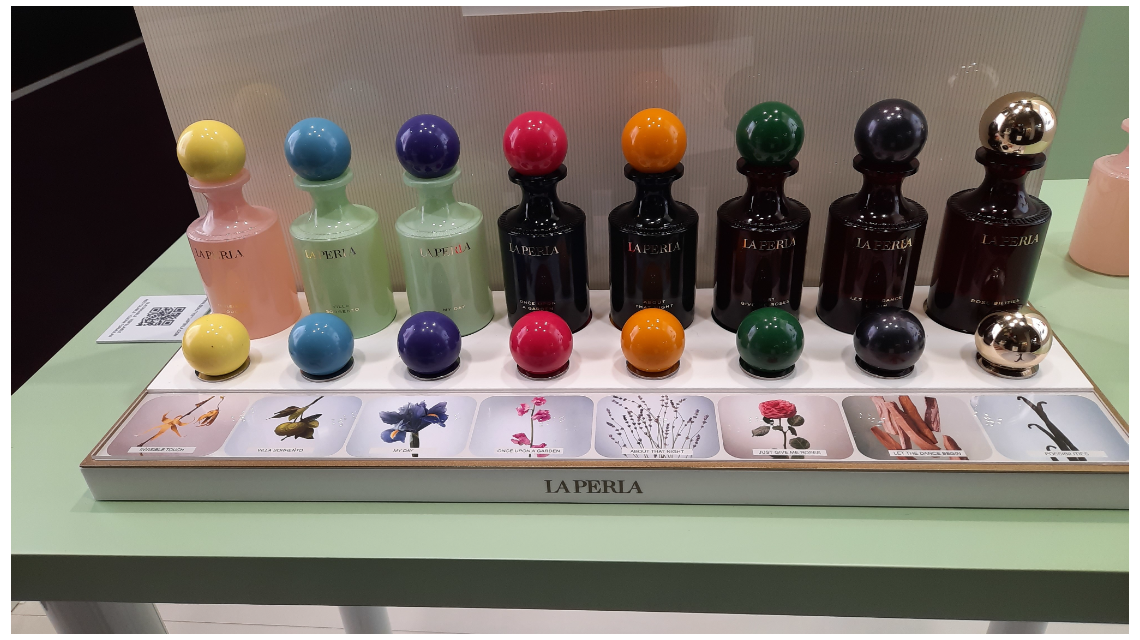 The La Perla Collection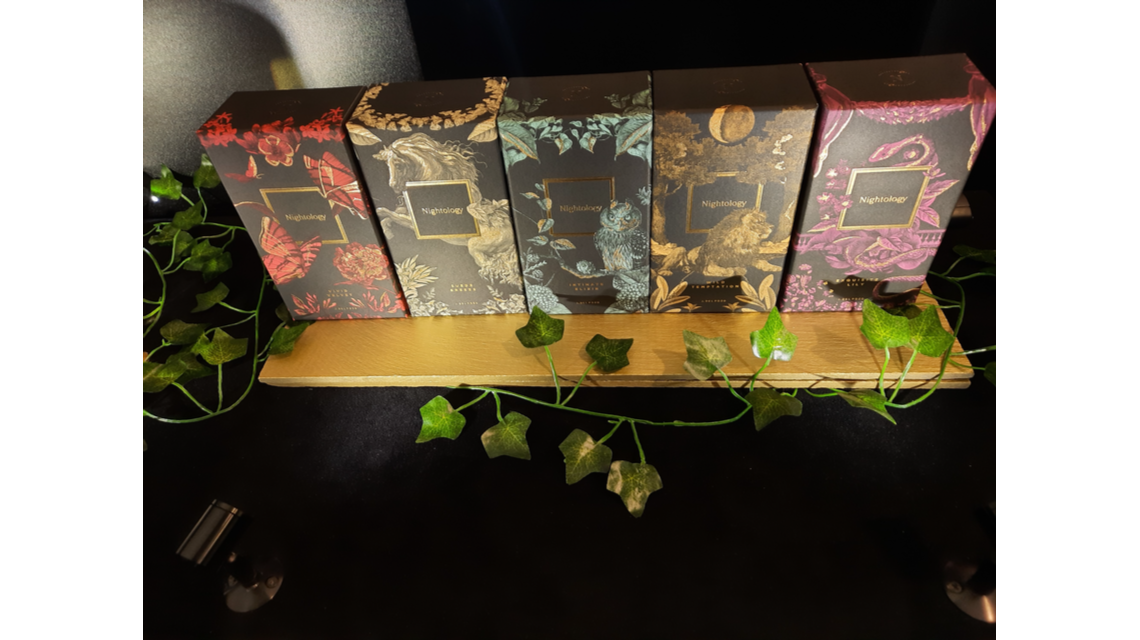 The Nightology Collection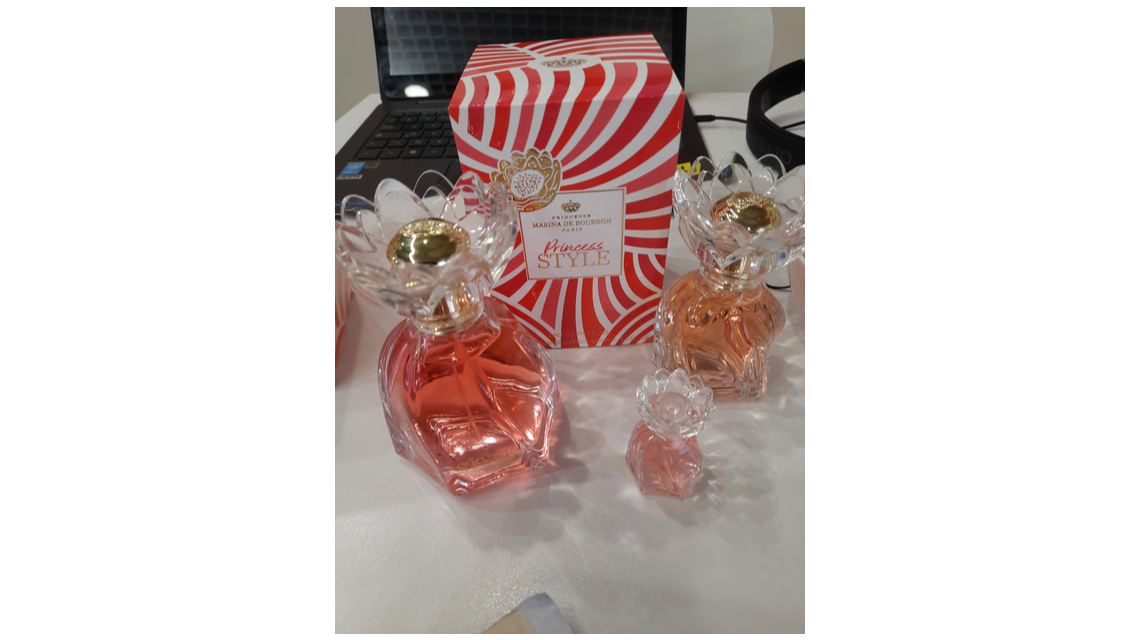 Marina de Bourbon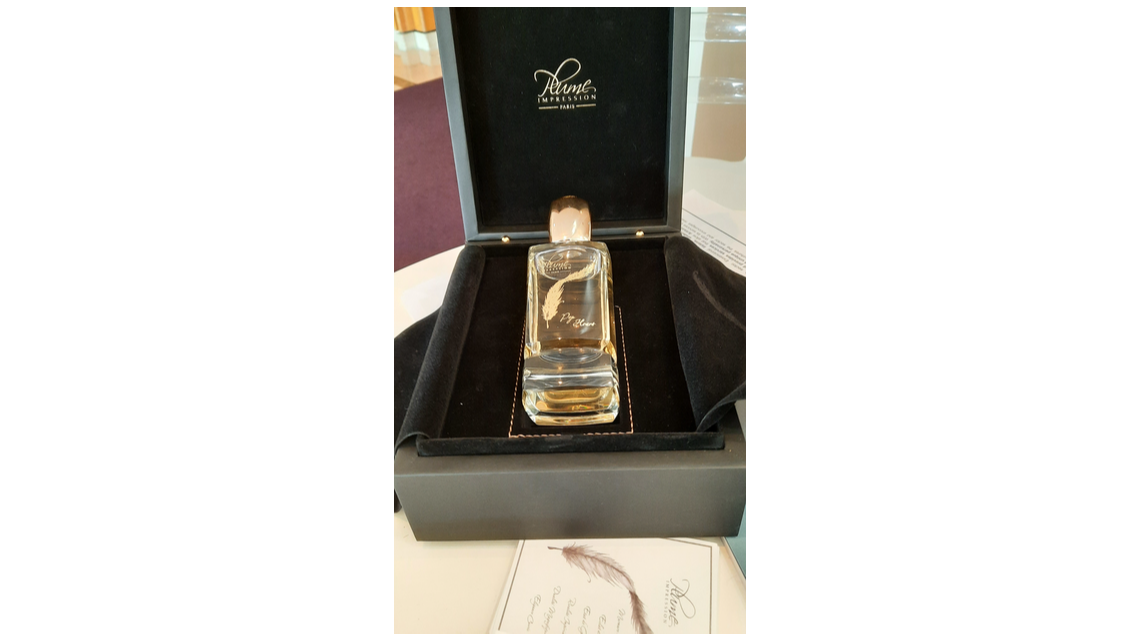 Plume Impression Pop Heart
NICHE FRAGRANCE & TRAVEL RETAIL
There is good news for niche fragrance in the travel retail sector. According to a recent article in DFNI, niche fragrance is now one of the key purchase drivers and the subcategory is growing faster than the market. However, brands need to go the extra mile to customize their space and to recreate the shop in shop feel to really stand out from the competition.
Looking at travel retail in general, reports indicate that although there are fewer travellers, they are still spending. The challenge, however, is that travel retail must offer something exclusive – and not just in terms of pricing – to stay viable as the world returns to business and leisure travel.

ALL WORK AND NO PLAY?
No way! At the end of the day the TFWA Lounge on the Carlton Beach welcomed delegates for a little after hours cheer. Some brands hosted parties so making the mad dash from a yacht to a rooftop to a hotel proved equally challenging. The palm trees lining the Croisette were illuminated adding to the festive air.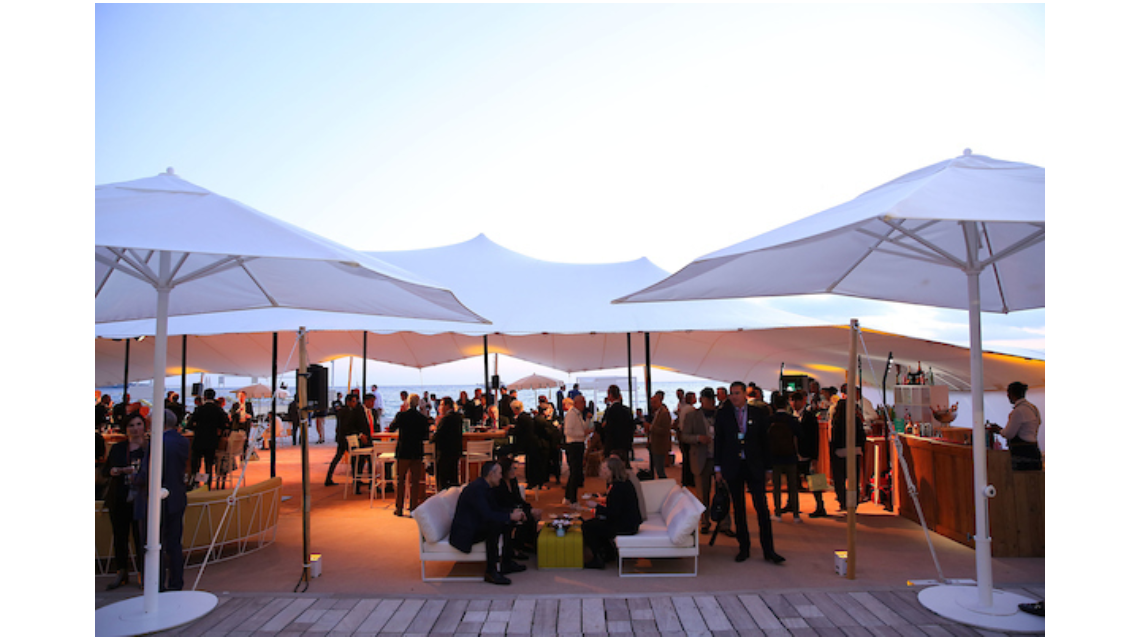 TFWA- Lounge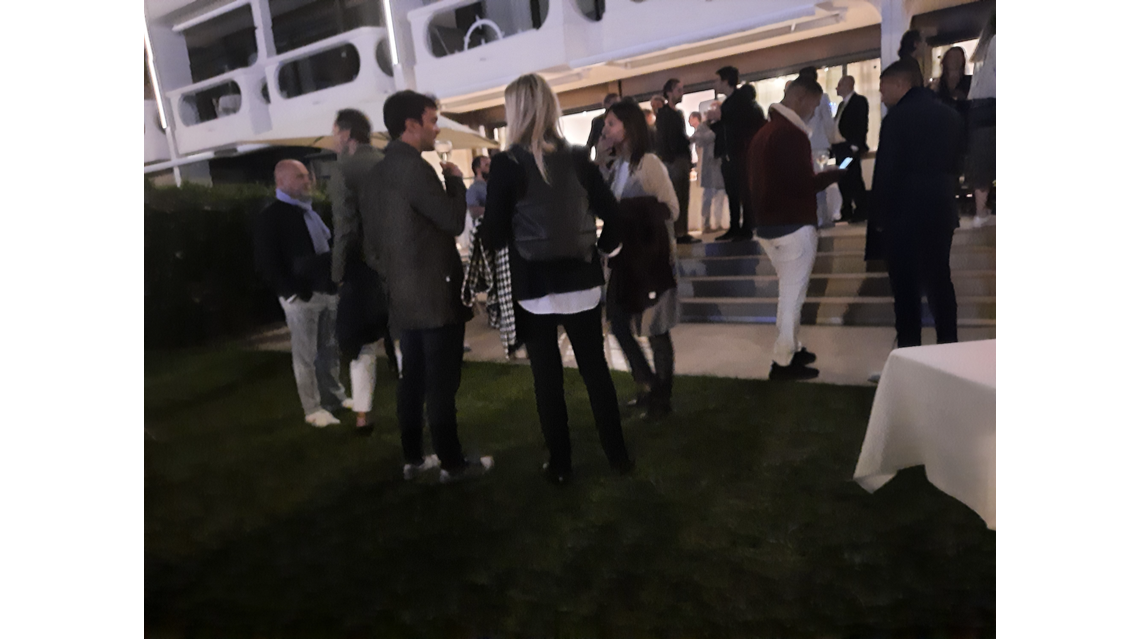 After Hours party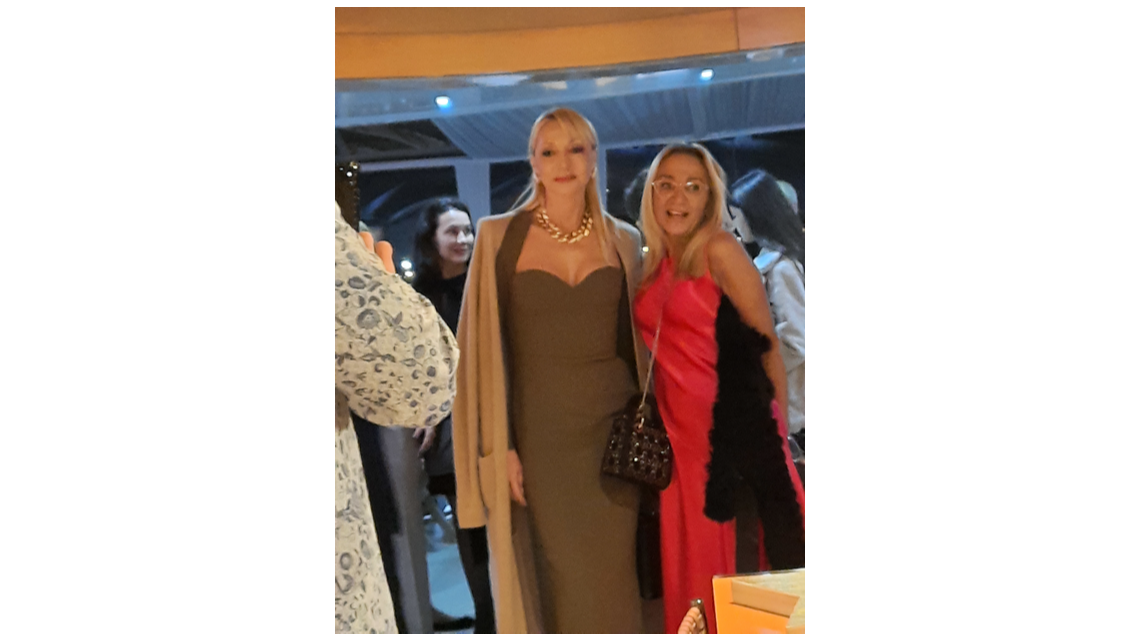 Russian singer Kristina with Tiziana Terenzi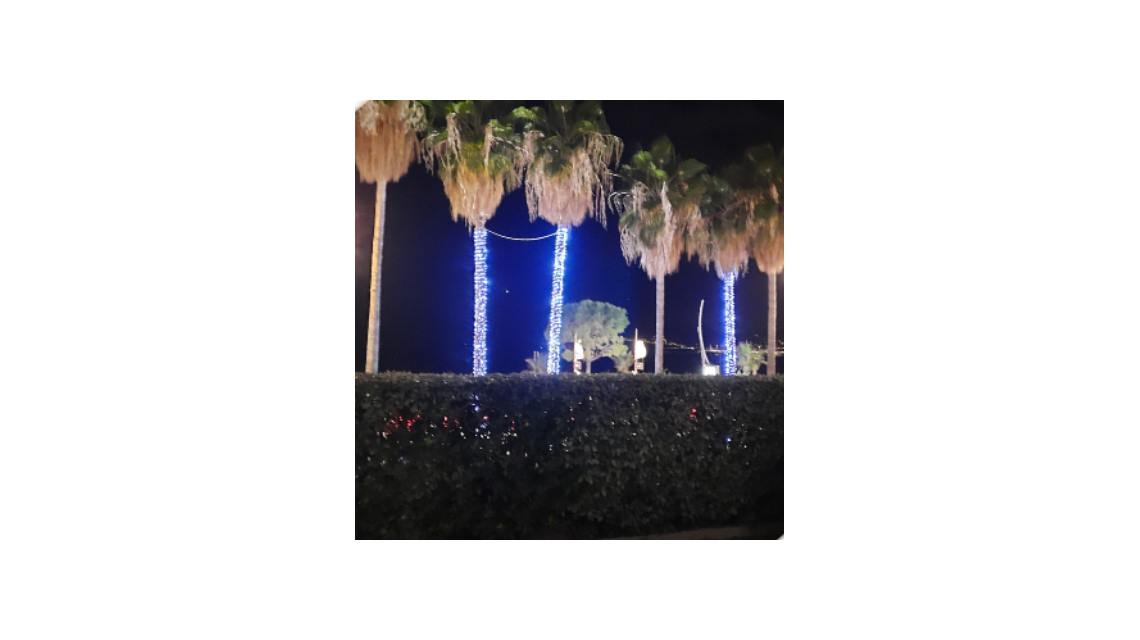 Cannes by night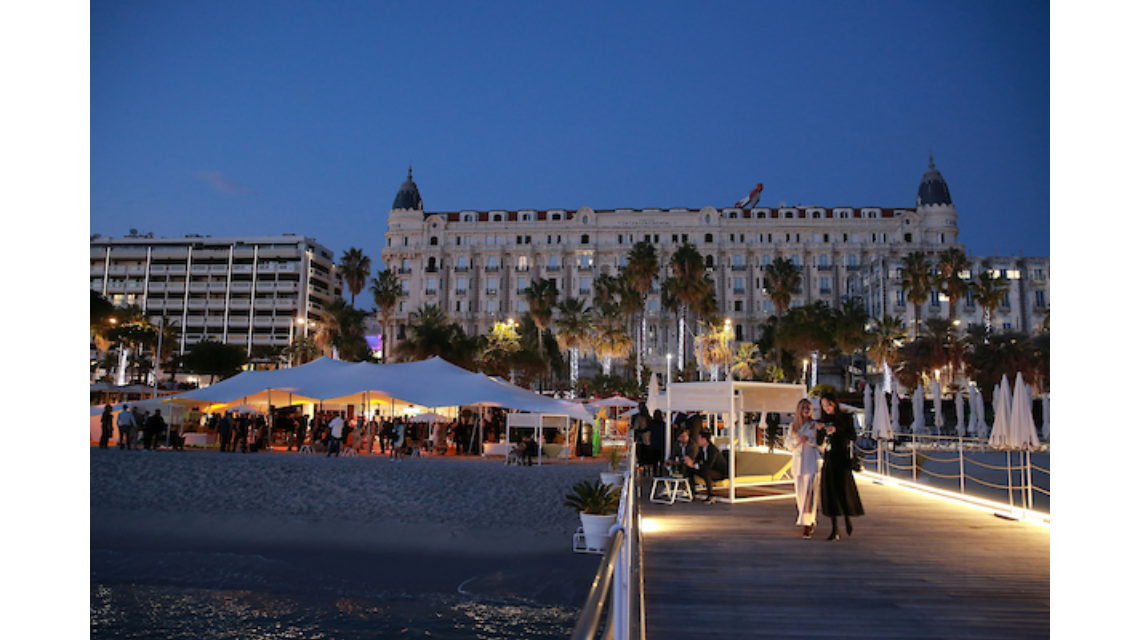 TFWA Lounge on Carlton Beach
COVID MEASURES
France has implemented strict rules to ensure health and hopefully stem a further spread of the virus. It was mandatory to show your "pass sanitaire" or green pass to enter the Palais, and to wear a mask while indoors. Indeed controls were enforced at the entrance, but by the third day, everyone was experiencing mask fatigue. Considering that at most booths you are either smelling (fragrance), eating (candy) or drinking (alcohol) something, people got tired of lifting and lowering the mask. At offsite locations it was a bit of a free for all because once you were in a hotel suite or on a yacht, restrictions were relaxed. Most restaurants along the Croisette boardwalk facing the sea were screening their clientele though on occasion they forgot.

FEELING
Thinking about the people I met and conversed with, I felt a sense of optimism, enthusiasm and anticipation. One niche brand told me they were approached by a large company for amenities – an opportunity that could only have happened at this show. Another remarked on the pure happiness felt by being able to meet in person again after months of Zoom calls.
TFWA President Jaya Singh summed it up well when he said: "What a week we have had here in Cannes. Thanks to the more than 270 exhibitors who have supported the event, plus the buyers, agents and landlords in attendance, we've been able to get back to business at last. The atmosphere has been overwhelmingly positive and it has been such a pleasure to see industry friends and colleagues reconnecting after so long." Arguably, attendance at 3,408 was down more than 50% to the 7.5k reported in 2019, but many people commented on the quality of their meetings. With less appointments planned, they had more time to spend with buyers and visitors resulting in better interactions and outcomes. This feeling was echoed by TFWA Managing Director John Rimmer who stated: "The overwhelming feedback I've had is everyone is happy to be here. Nobody has I think regretted the investment they've made in the show, which is important, and the feedback we've had is the quality of the meetings has been strong." As I made my rounds of the various halls I noticed some stands that were incredibly busy while others were waiting for their next appointment. Visitors from Asia, the Middle East, Russia and North America were understandably missing, which goes to show that the world is still in recovery.
Tentative dates for 2022 are October 2 – 7, to be confirmed soon.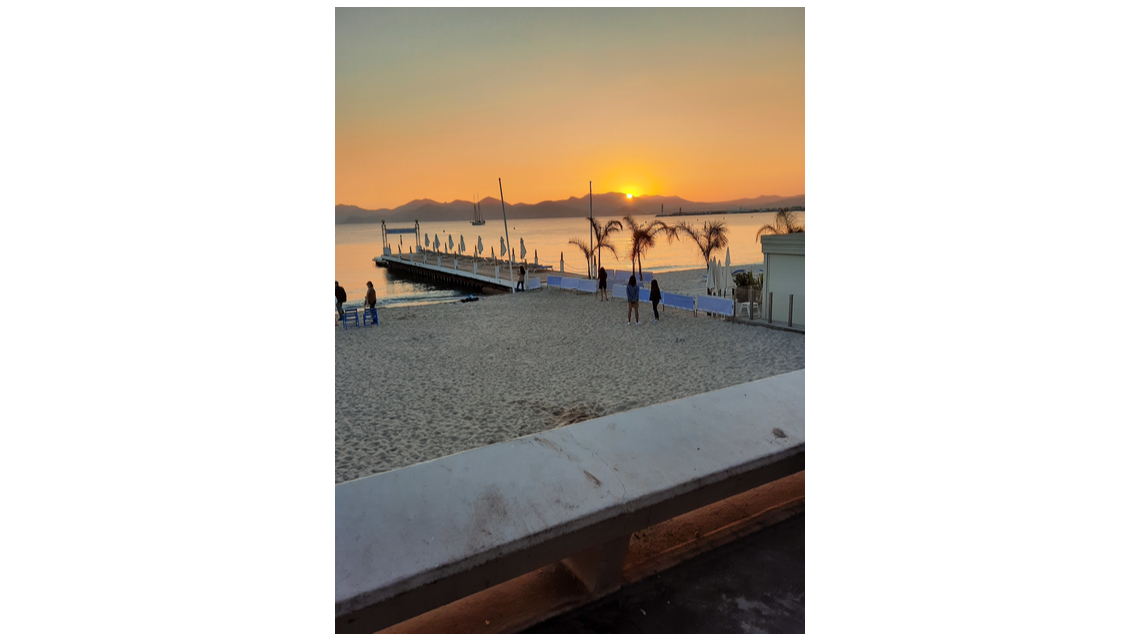 The sun sets on Cannes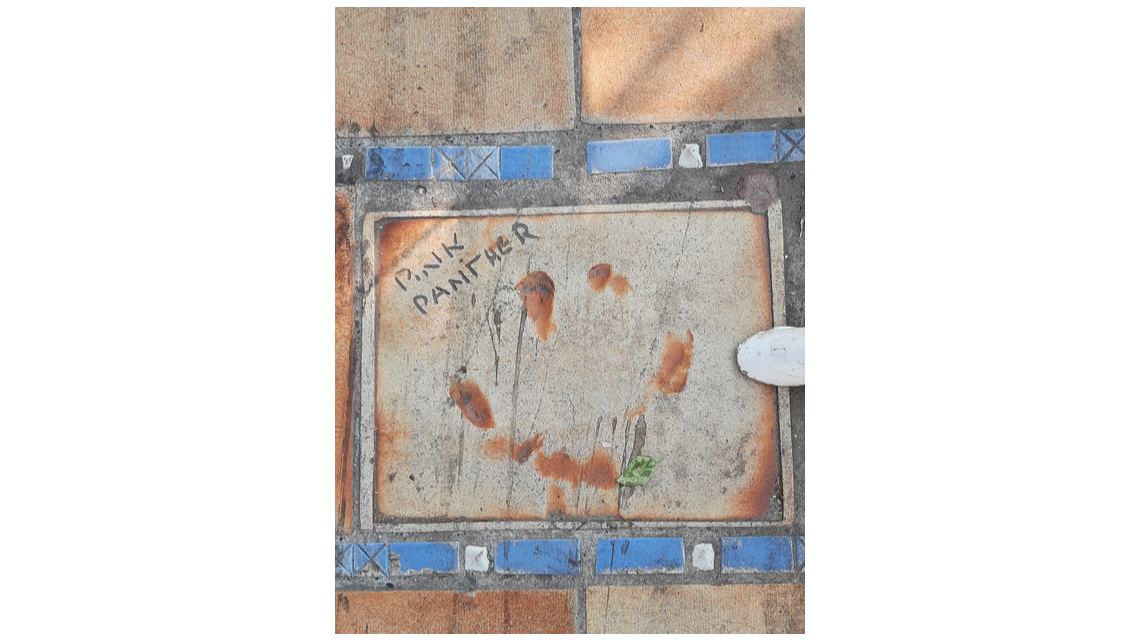 See You Next Year-Cannes Walk of Fame Pink Panther
*See article on Pitti Fragranze https://www.essencional.com/en/posts/pitti-fragranze-2021-rebirth-of-a-tradeshow/

Sources
https://www.trbusiness.com/regional-news/international/we-are-back-declares-tfwa-as-3408-visitors-attend-first-cannes-in-two-years/213292
https://www.trbusiness.com/regional-news/international/no-one-has-all-the-answers-we-must-come-together-in-recovery-says-tfwa/213253
DFNI October Edition


Photo Credits: Thanks to Nathalie Oundjian for "Entering the show", "Aisles", "Exteriors","TFWA- Lounge", "TFWA Lounge on Carlton Beach"