PITTI FRAGRANZE 2021…..rebirth of a tradeshow
2021 . 10 . 01 | written by Karen Marin
Movers and shakers in the fragrance industry were happy to descend on Florence, Italy for the return of Pitti Fragranze. The event, held at Stazione Leopolda, took place from September 17 – 19, and although attendance was visibly lower than in prior years, it didn't lack enthusiasm or new brands to discover. I happily ran across several old friends and finally met in person with people I'd zoomed with over the past few months. In some respects, it felt like family coming back together after a long absence. The pandemic may have forced us all to live and work differently, but in no way has it stifled the passion, energy and creativity of the artisan fragrance world.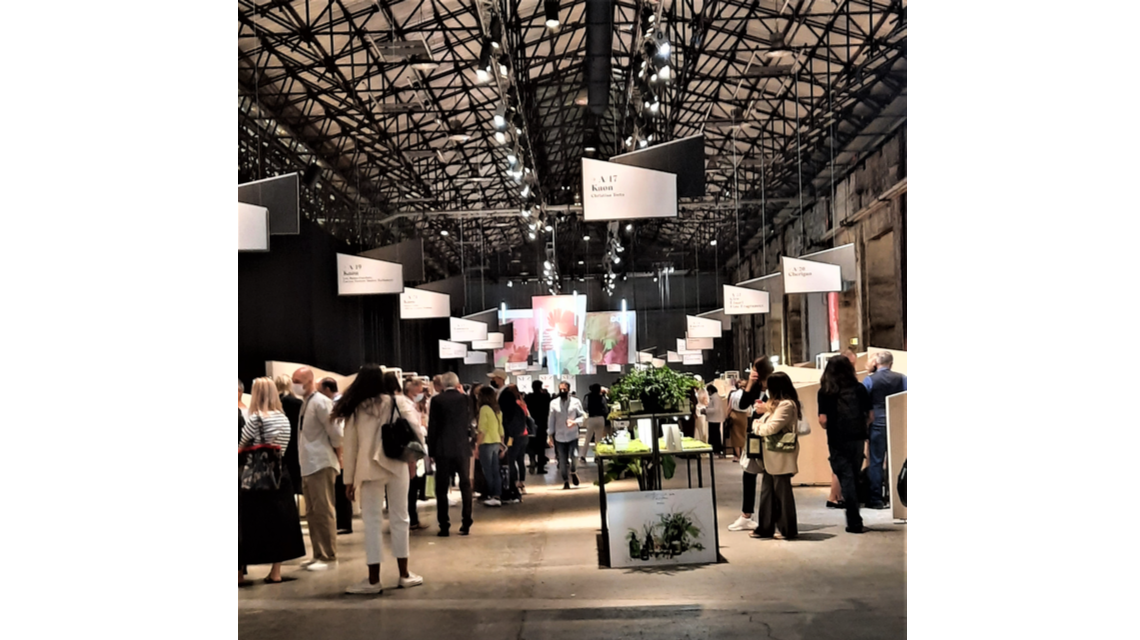 Pitti Fragranze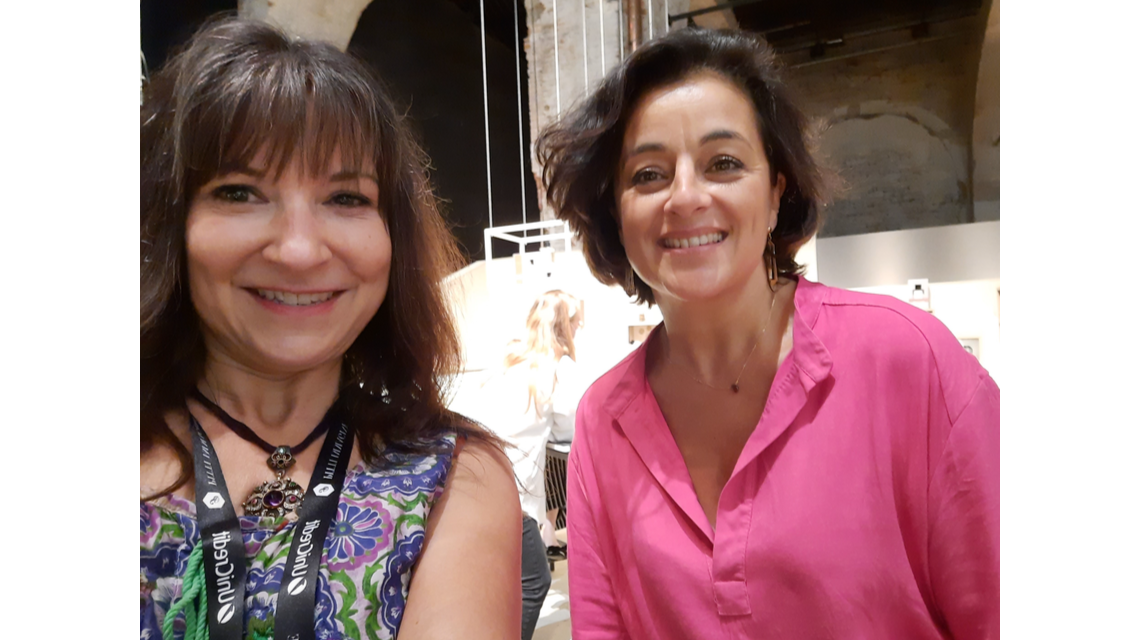 With Geraldine Archambault of Essential Parfums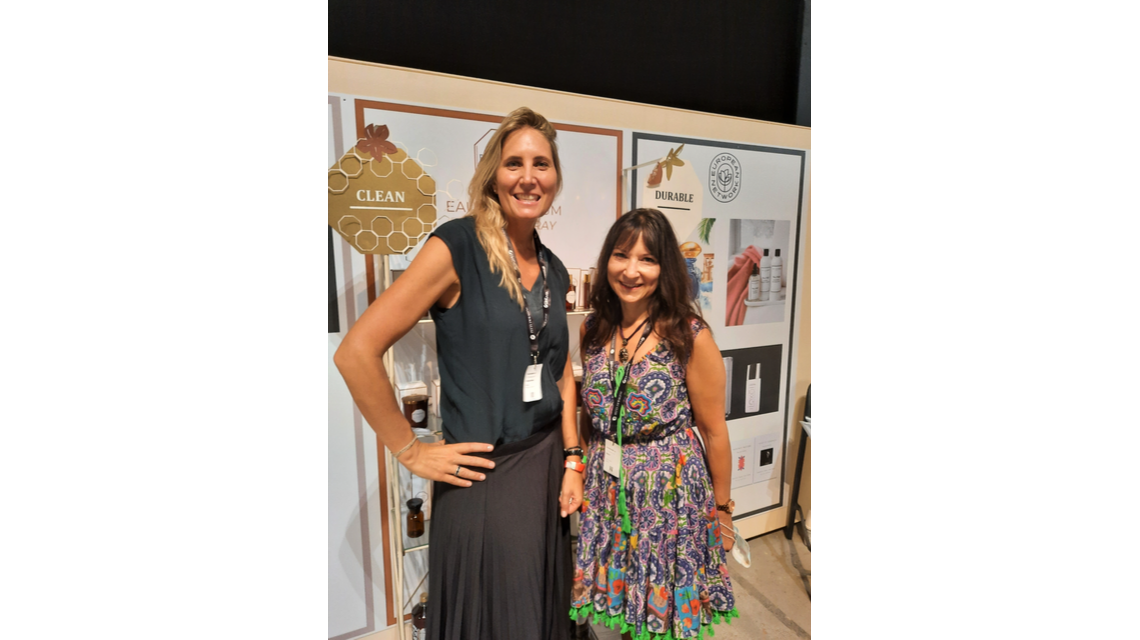 With Camille Le Feuvre of pH Fragrances
As I walked the show and visited the booths a few trends popped out. Gourmands and ouds were dominant, along with green compositions and white florals. So many brands are behind the eco-friendly-sustainability movement as evidenced by Essential Parfums, pH Fragrances, and Place des Lices. Less is more where the emphasis is on ingredients, ethical practices and the scent itself. "Sleeping Beauty" legacy brands including Cherigan, Ciro and Farmacia SS Annunziata dal 1561 had a real renaissance by renewing their identity with contemporary packaging and modern scents while across the spectrum a radical, rebellious, avant-garde vibe was embodied by Hedonik, Bel Rebel and Step Aboard, sure to appeal to the Gen Z consumer.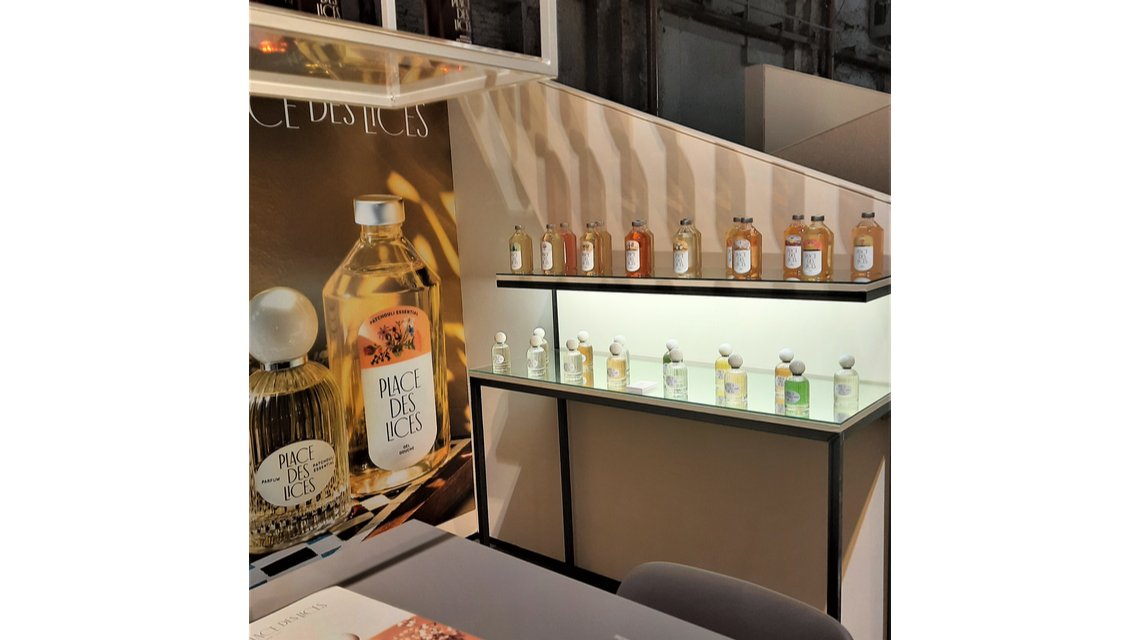 Place des Lices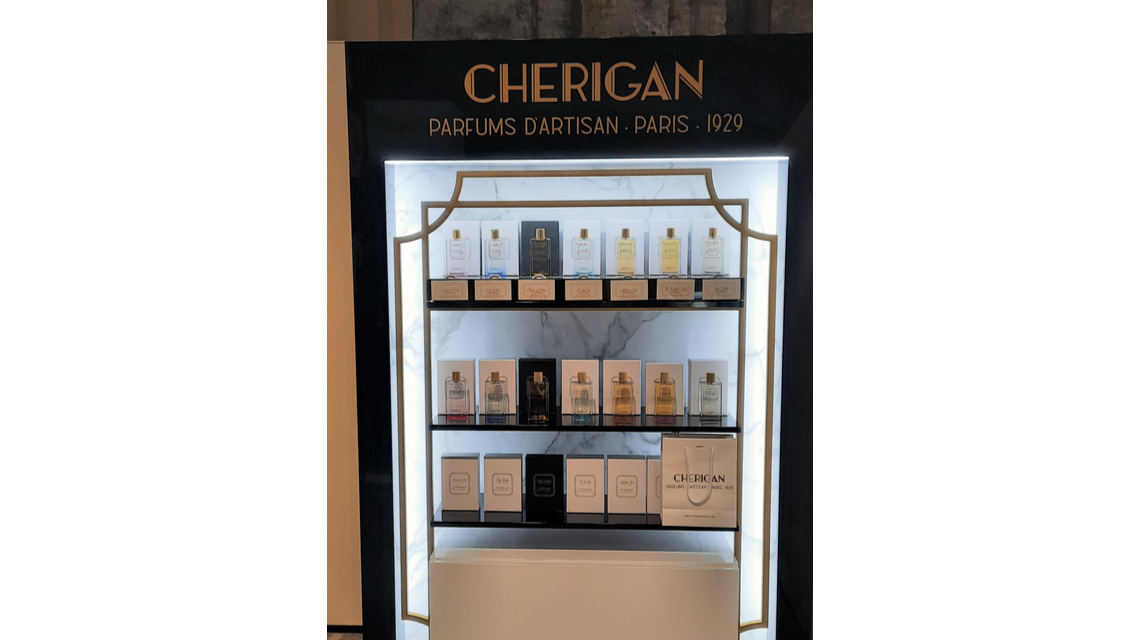 Cherigan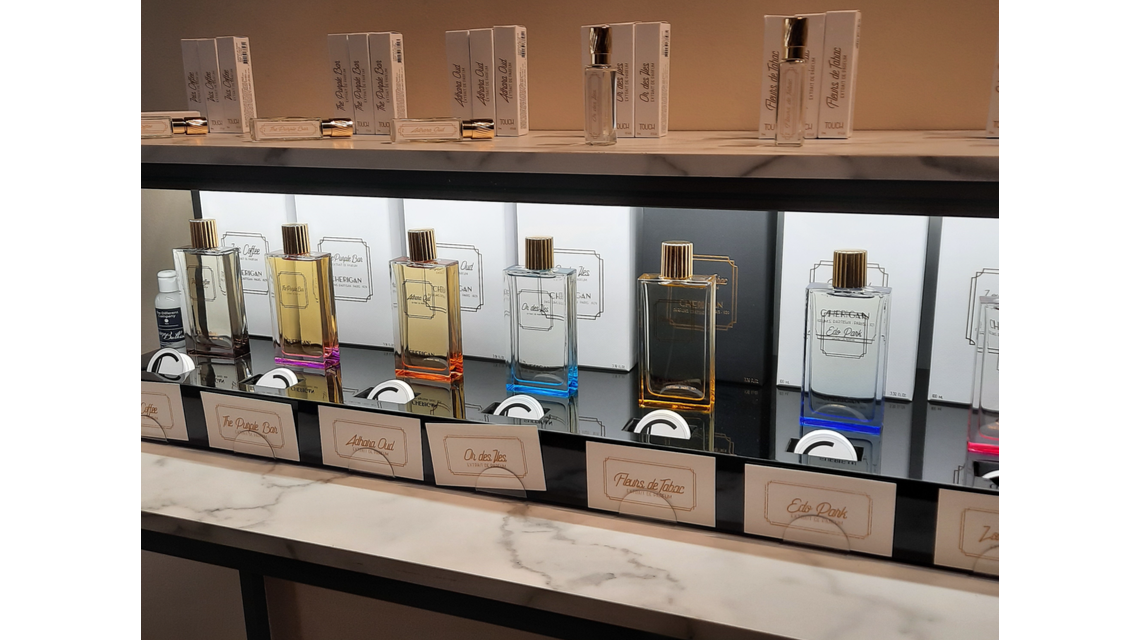 Cherigan collection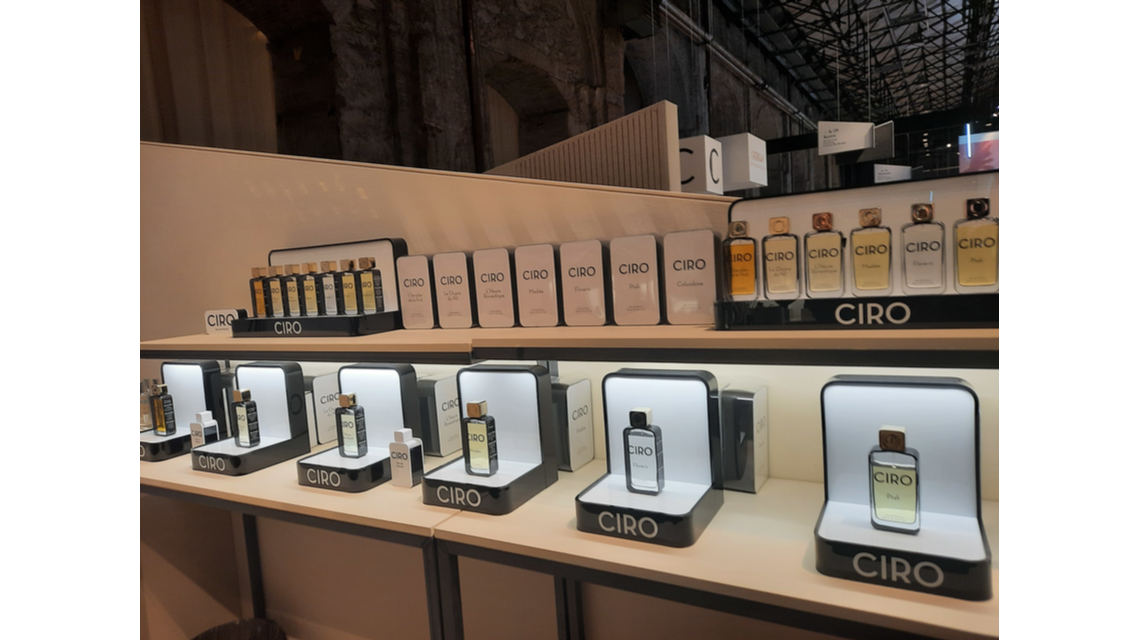 Ciro Collection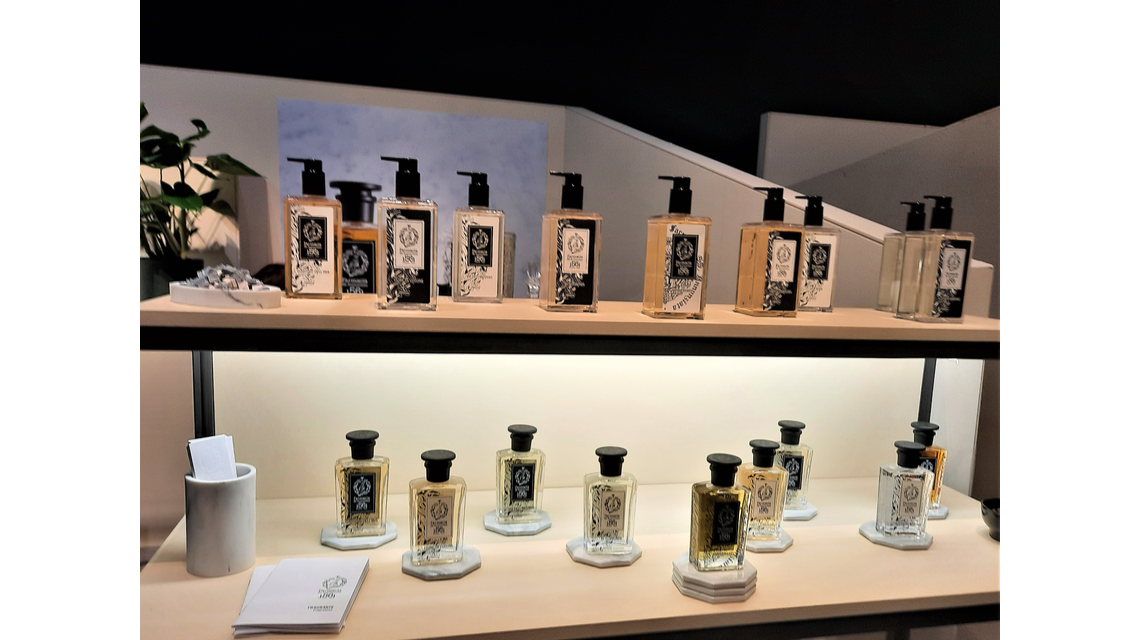 Farmacia SS Annuziata dal 1560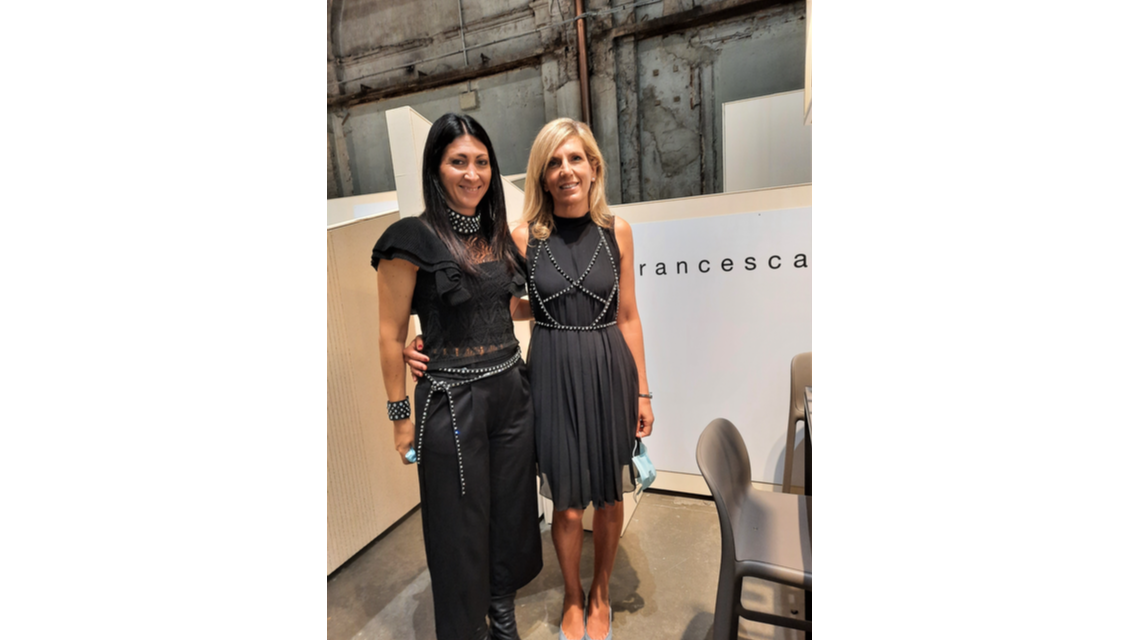 The Team at Hedoniik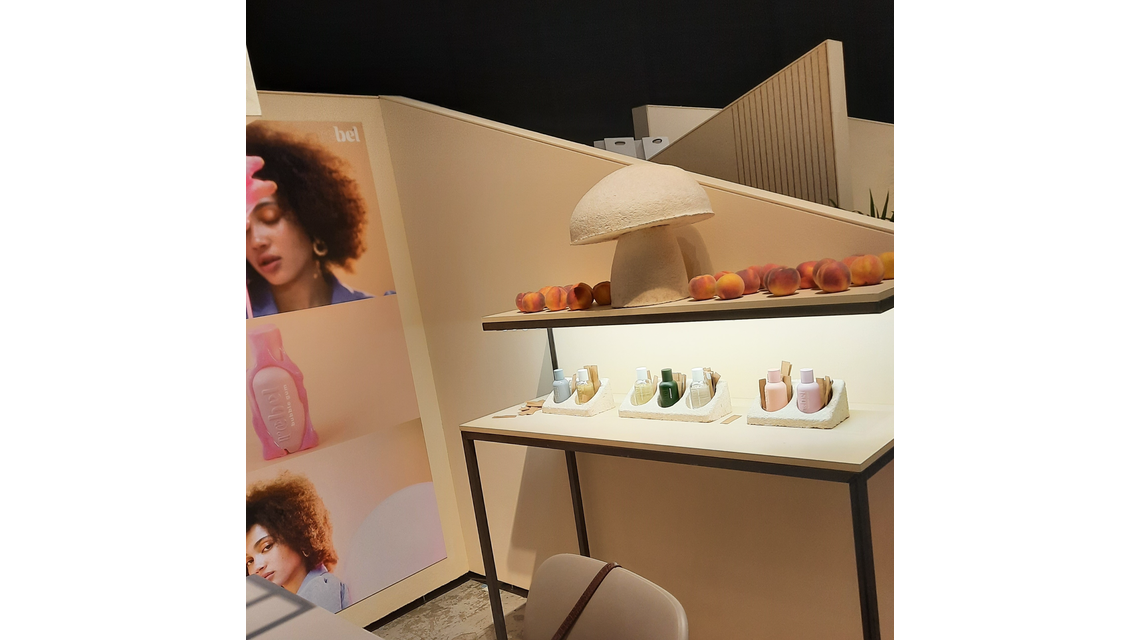 Bel Rebel
Several brands explore man's journey in the world as seen at Neanderthal which takes an olfactive journey into humanity's past, which lives in us today, as it gives a nod to the future, and Memoize where the 7 Deadly Sins and the 7 Heavenly Virtues have inspired the perfumer. The Alpha Male is securely in place with YVRA's Rubirosa and Rubini's Nuvolari, both inspired by men who lived life to the fullest, and over at The Gate, the fragrances tell the story of a relationship from the first meeting to an intimate encounter. The myths and legends of Sicily come to olfactory life with Sikelia while philosophy, alchemy and Armenia are driving forces at Voskanian. Escaping to another place – even if only in your mind, inspired many brands. Maison Ianné takes us to Sorrento and Amalfi while Simone Andreoli wanders the world, from Hawaii to Rio to Moorea to create his collection. Maison Tahité celebrates the exotic and the gourmand with 2 separate collections glorifying vanilla and cacao notes.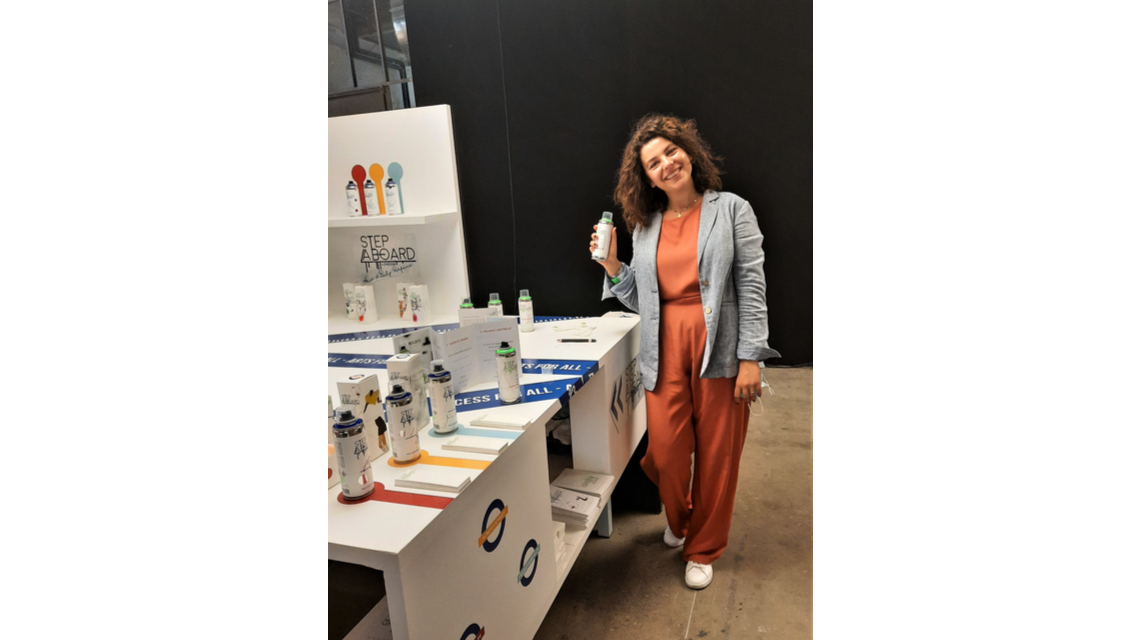 Georgiana at Step Aboard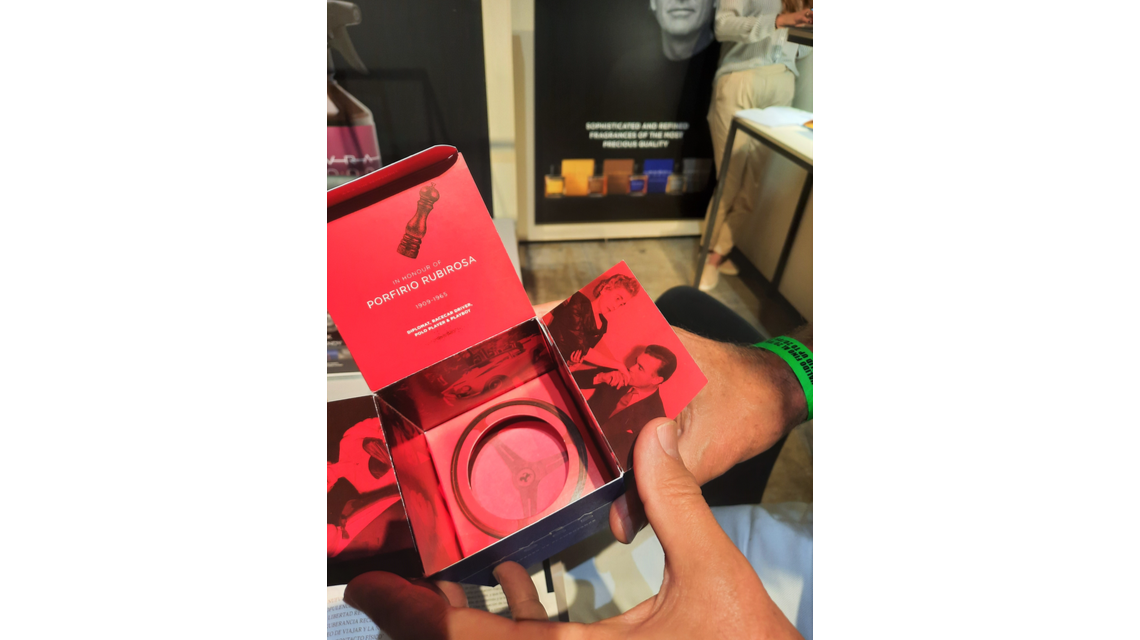 The packaging of Porfirio Rubirosa by YVRA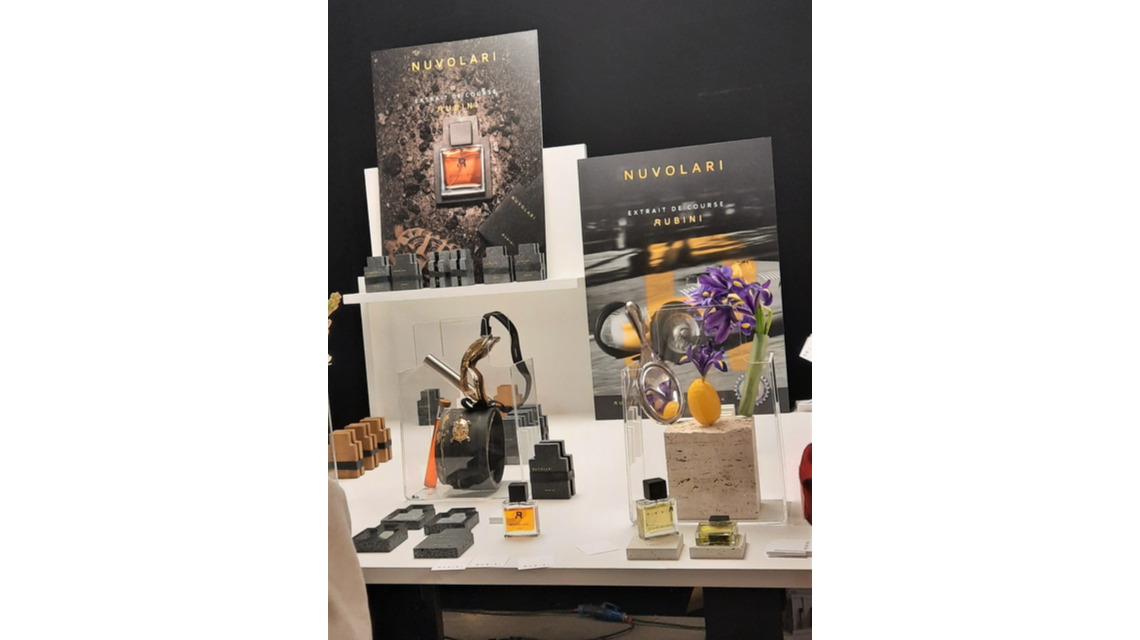 Nuvolari from Rubini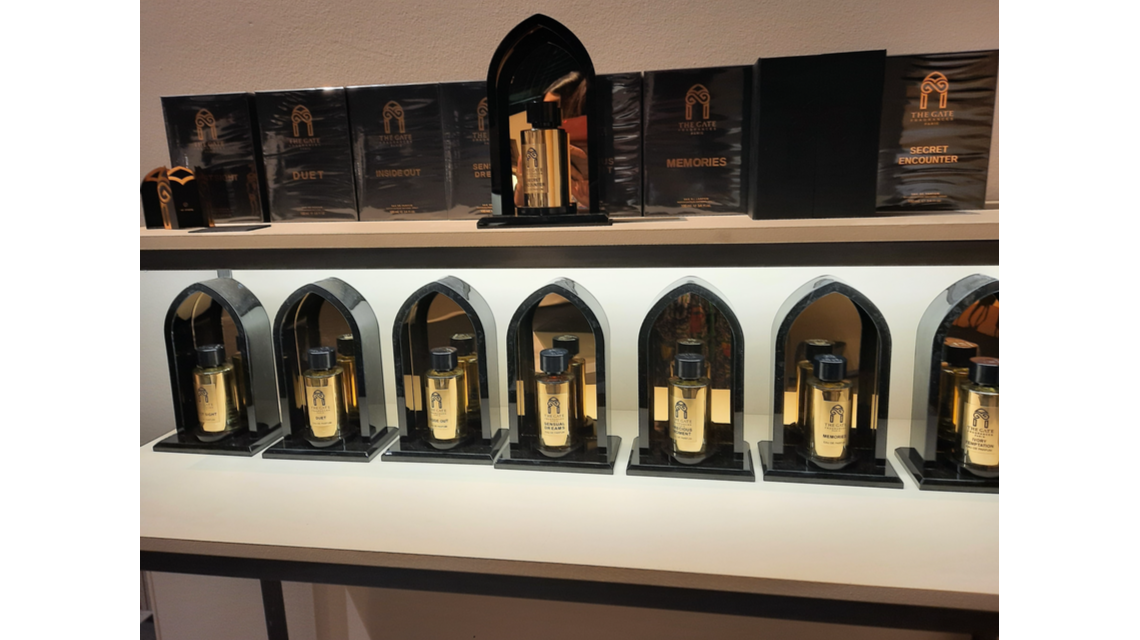 The Gate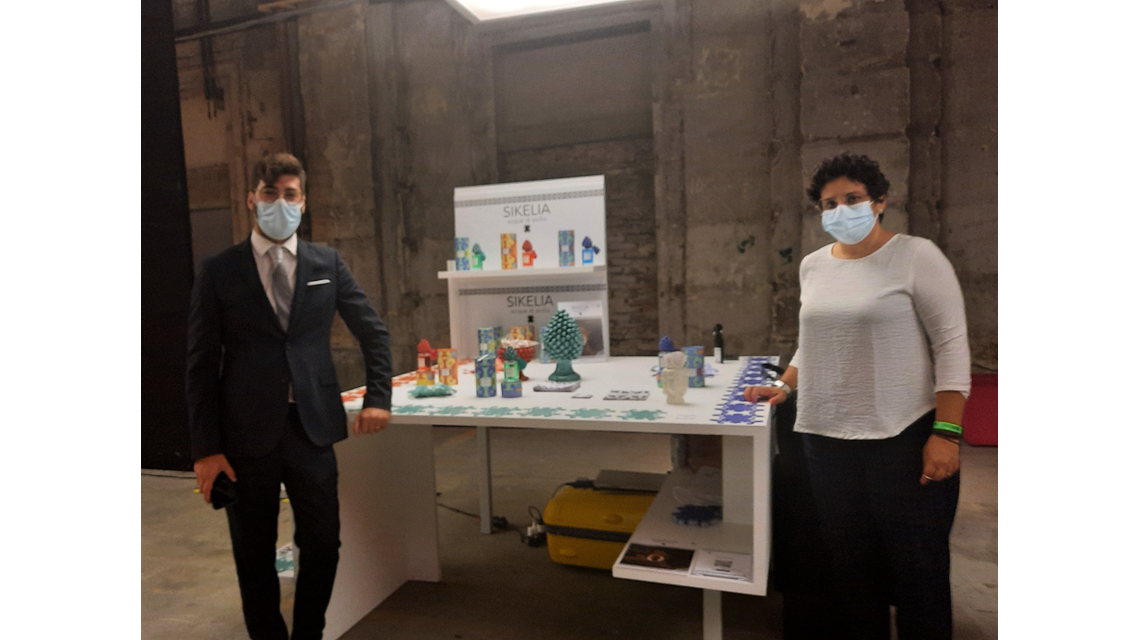 Fulvio Ciccolo & Aurelia Spitaleri of Sikelia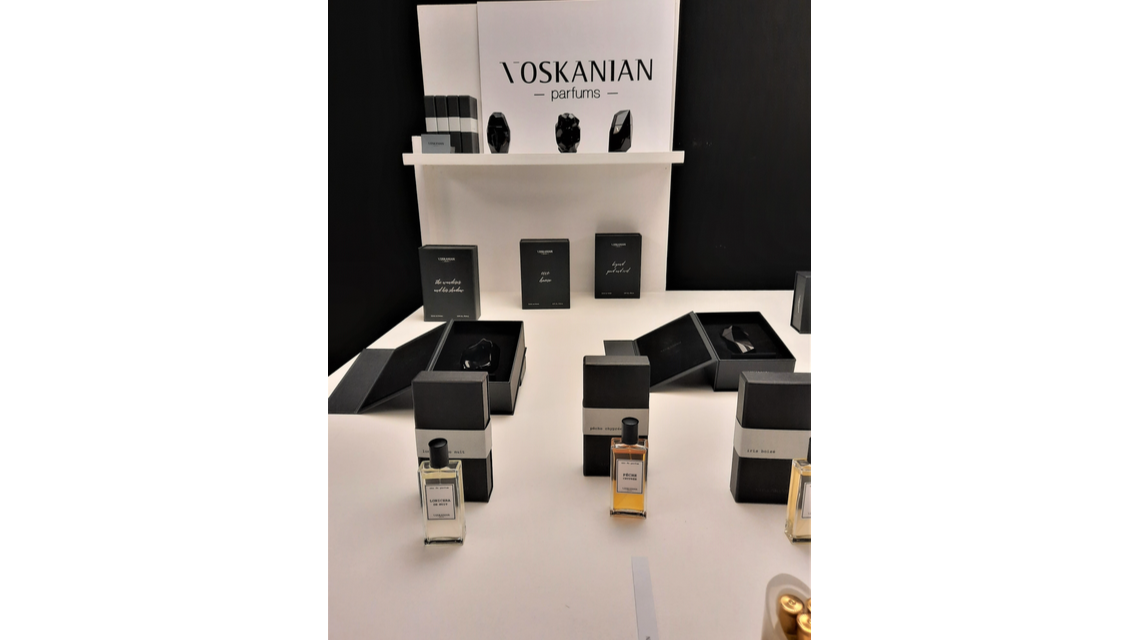 Voskanian Parfums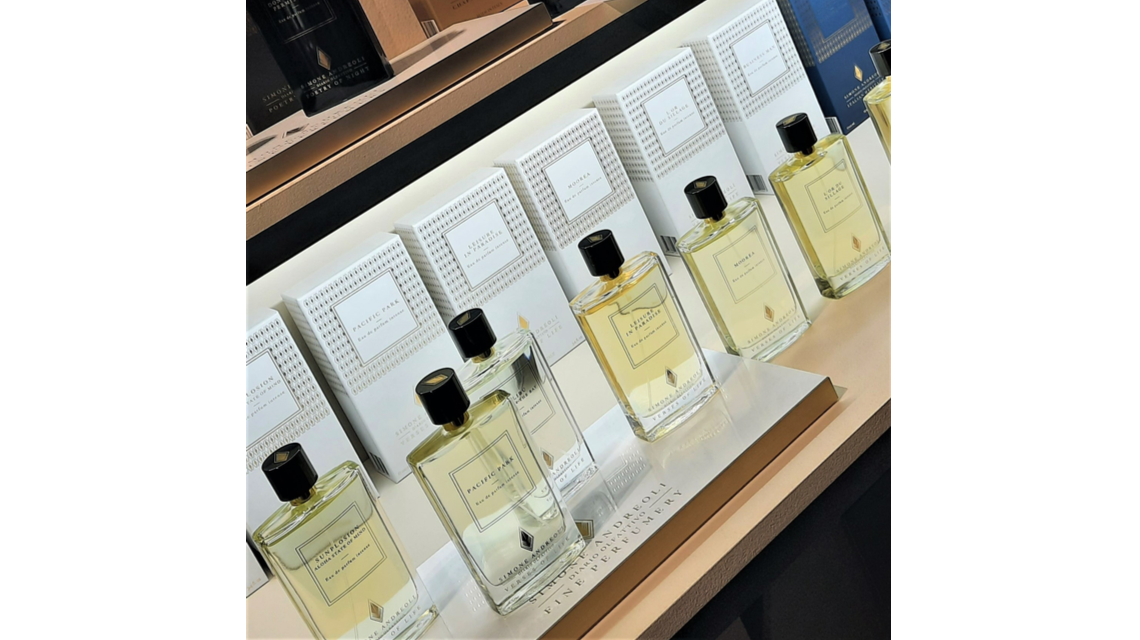 Simone Andreoli
My summary barely scratches the surface, but may I say that fragrance truly is global! Aside from Italy and France, brands came from a diverse range of countries including Poland, Armenia, Syria, Spain, the Canary Islands, Portugal, Sweden, the UK, Turkey, Germany, Lithuania, Norway, the UAE, Austria, Russia, and the Netherlands. According to post-event reports, roughly 1,100 members of the trade came to the show, including 300 foreign buyers and about 120 journalists or media operators. At one point I even saw vlogger Jeremy Fragrance filming in a booth!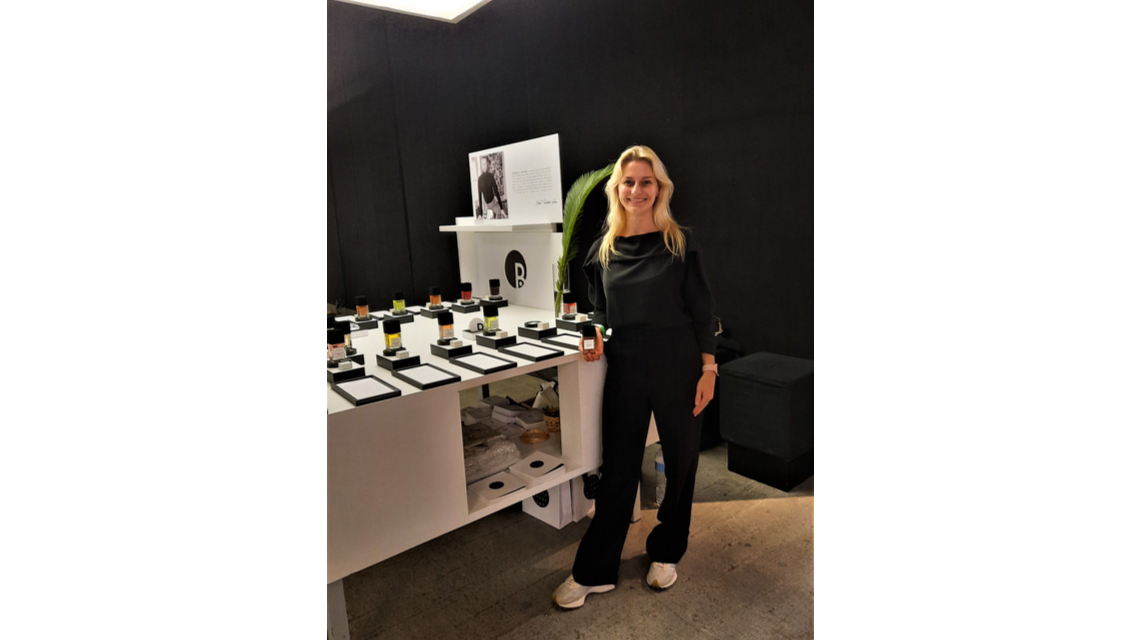 Patrizia at Bohoboco from Poland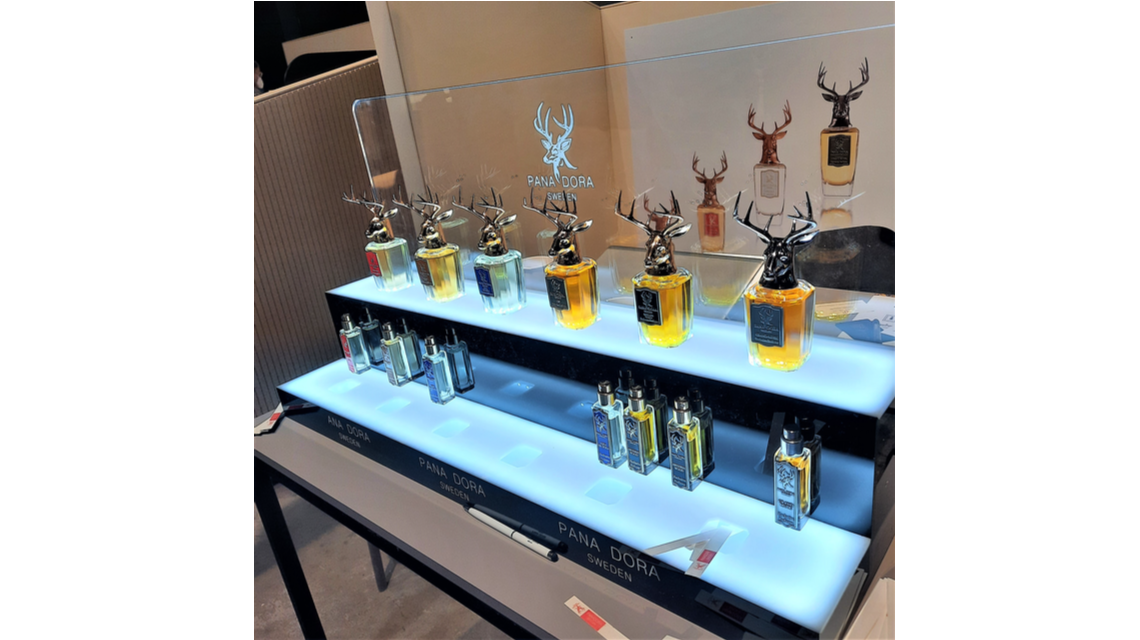 Pana Dora from Sweden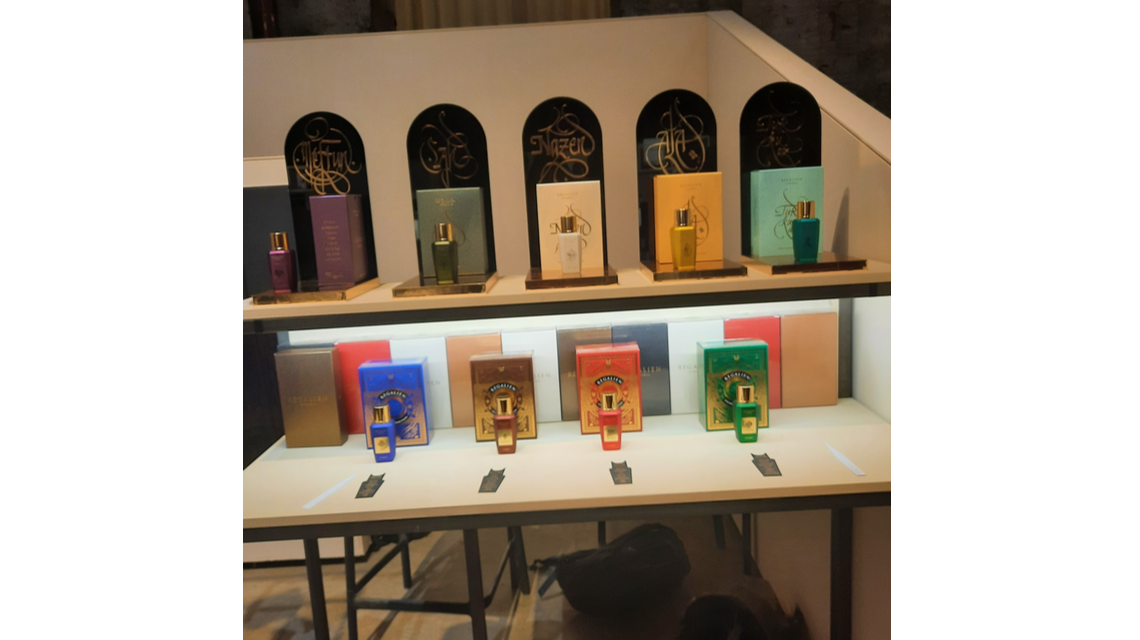 Regalien from Turkey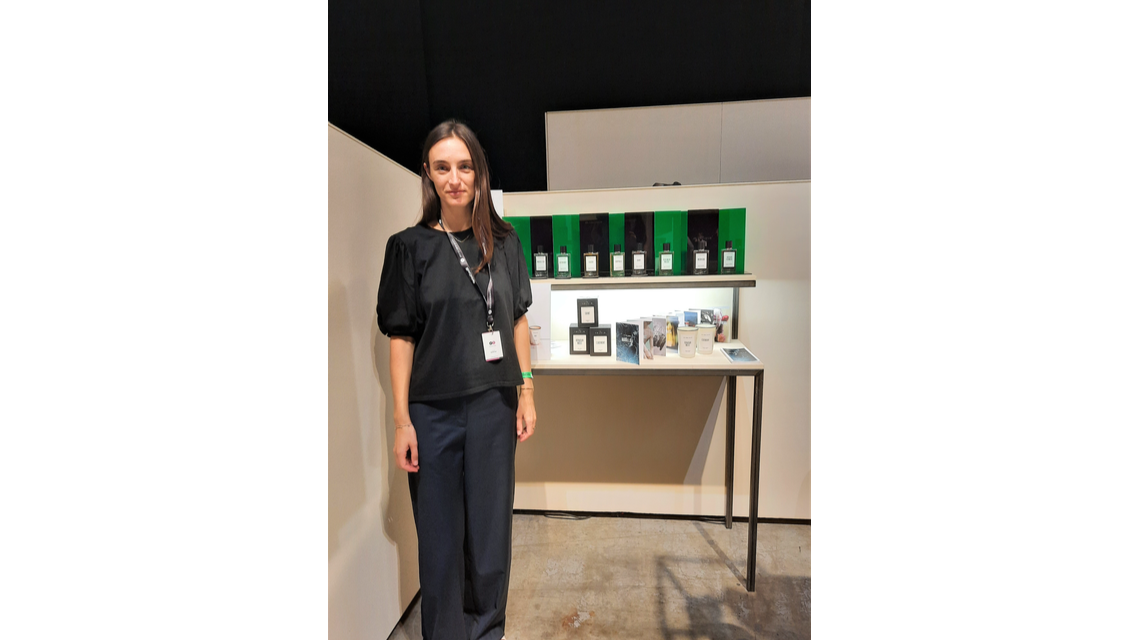 Vanessa Obrecht at Atelier Oblique from Germany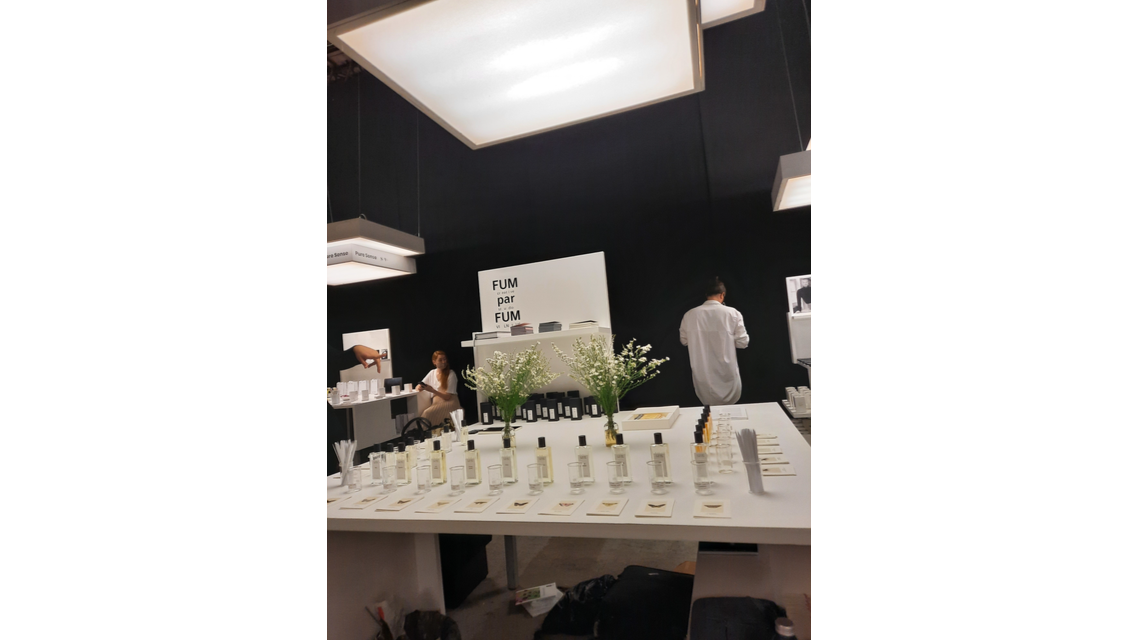 Fum par Fum from Lithuania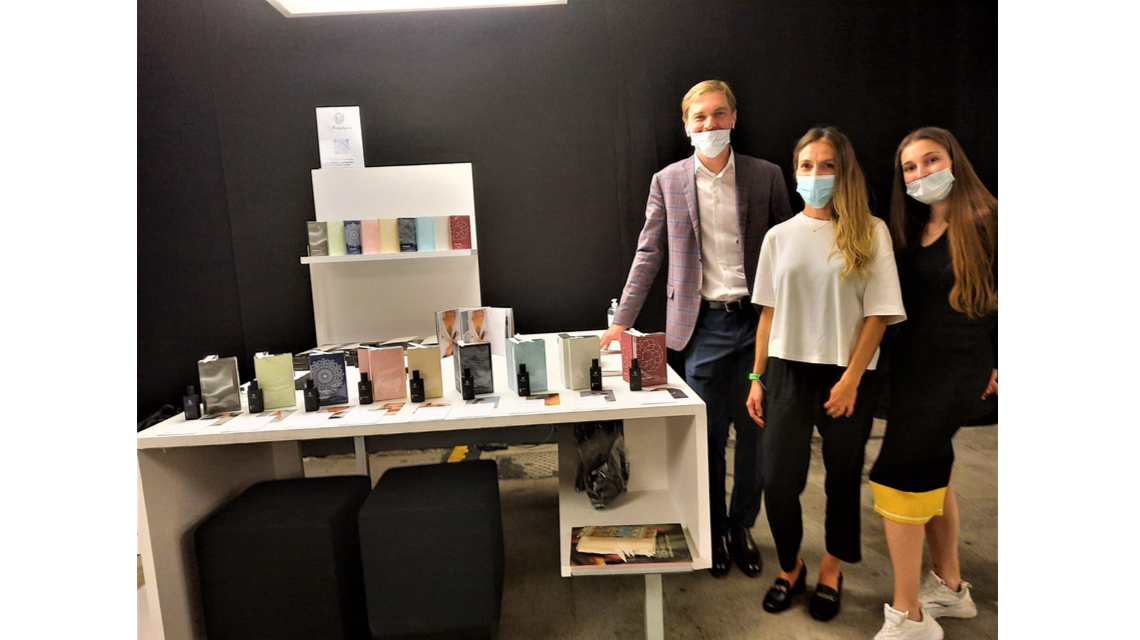 The team at Metaphysica from the Russian Federation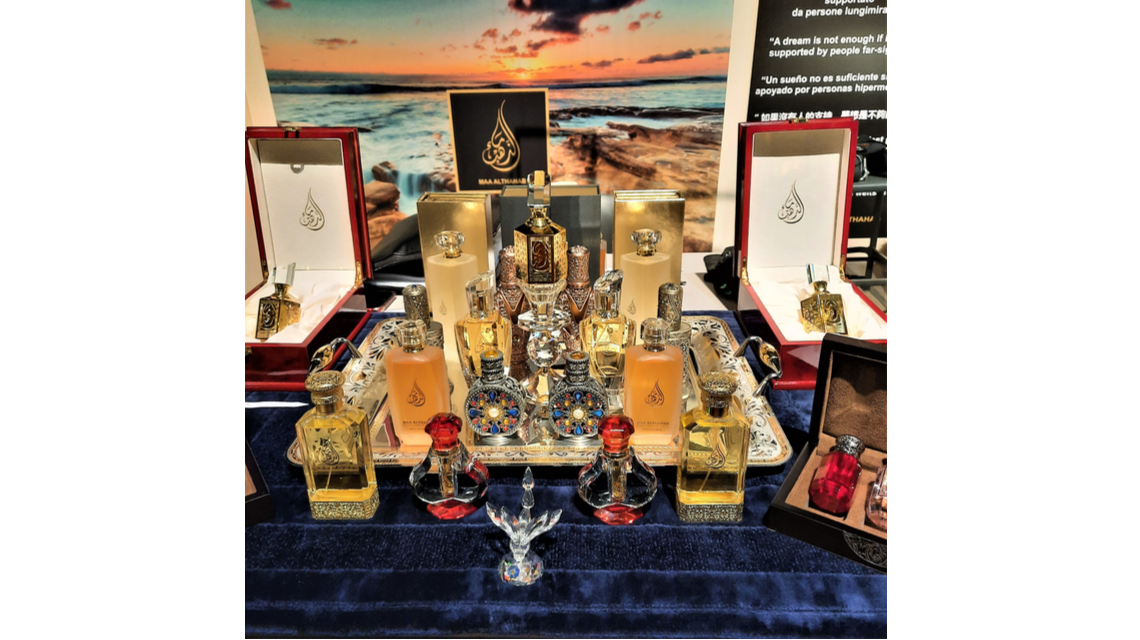 Maa Althahab from Egypt
Perfumer and nose extraordinaire Ralf Schwieger was the special guest of the show. I attended the workshop where he was interviewed by Chandler Burr, recounting stories about some of his best known creations.* A retrospective of his works was on display on site.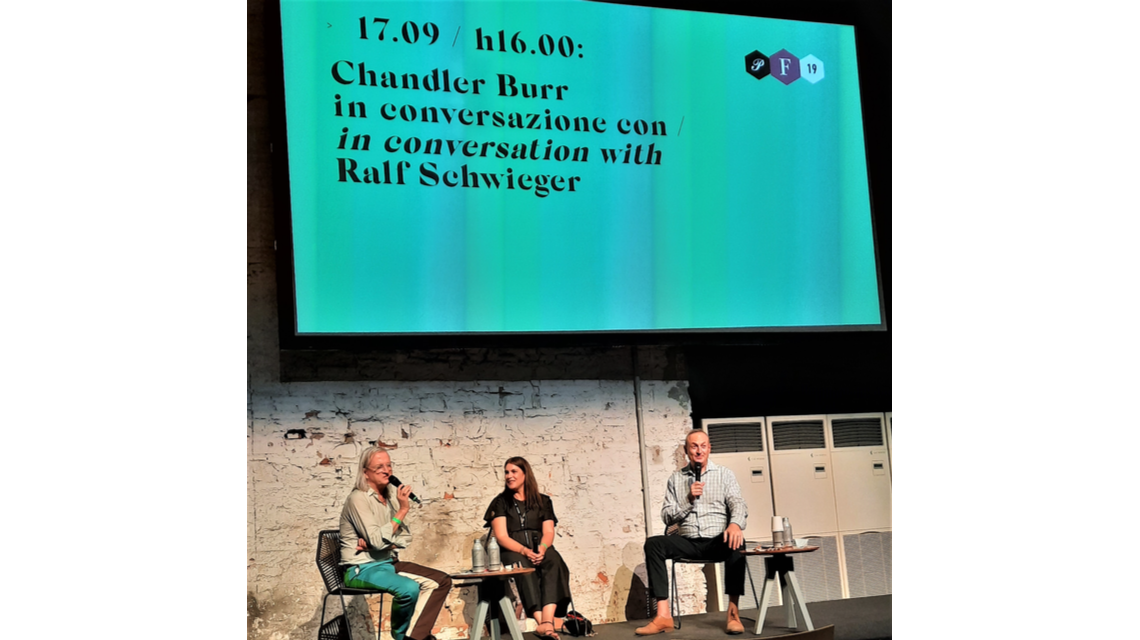 It seemed that many brands used the lockdown period to professionalize their tools. For instance, QR codes were popping up on business cards and on brochures, eliminating the need for voluminous – and costly - handouts. Many brands had created discovery kits in response to the rise of online shopping, allowing consumers to test an assortment of fragrances in the comfort of their own home. Others revamped their lines, debuting a new and more contemporary look in packaging and branding.
Some people may have been hesitant to attend the show in the shadow of COVID. I have to hand it to the team behind Pitti – they had a good system in place to ensure a safe environment without the process becoming a hassle. On the first day, everyone had to line up and show their green pass/COVID vaccination QR code to an attendant who scanned the document (or phone screen). Then a green tape bracelet was put on the attendee's wrist which allowed the wearer to bypass showing the pass again on subsequent entries for the duration of the event. Next, attendees collected their badge which had to be scanned by an attendant when entering the show. "Mask police" were roaming the show, and on occasion they had to ask people to put their mask back on, unless they were actively smelling, filming, eating or drinking. People were complying with the rules. Space outdoors was available for people to relax on a break, to smoke or to have an alfresco meeting. Once outside, the mask could be removed.
In closing I have to say that people were thrilled to be meeting live again. The mood at the show was one of happiness and of optimism. What better city than Florence, the cradle of the Renaissance, to reconnect, rebuild and renew our hope in the future.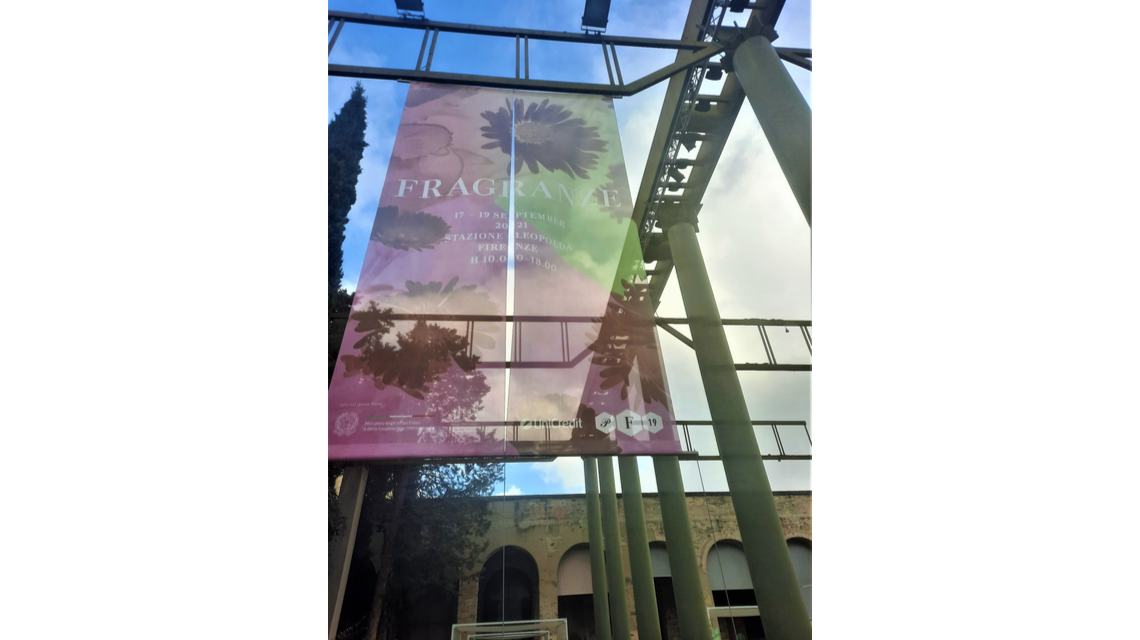 Arrivederci Pitti Fragranze