With a Spanish soul, Nur fragrances bring light to our life
2023 . 01 . 05 | written by Laurence Arrigo Klove
The creator's name, Nuria du Chêne de Vère, unfolds an intricate love for Spain, for inspiring travels, and refined perfumes. Her passion needs freedom to create.


Let us start with your name, Nuria du Chêne de Vère, please explain its origin
You cannot imagine how much time in my life I have spent explaining it! First, Nuria is a Spanish name with an Arabic root, Nur, which means light. My mother's family comes from Barcelona and my father's from Italy with French origins. So, we are a Italo-Spanish family in love with its two beautiful cultures backgrounds.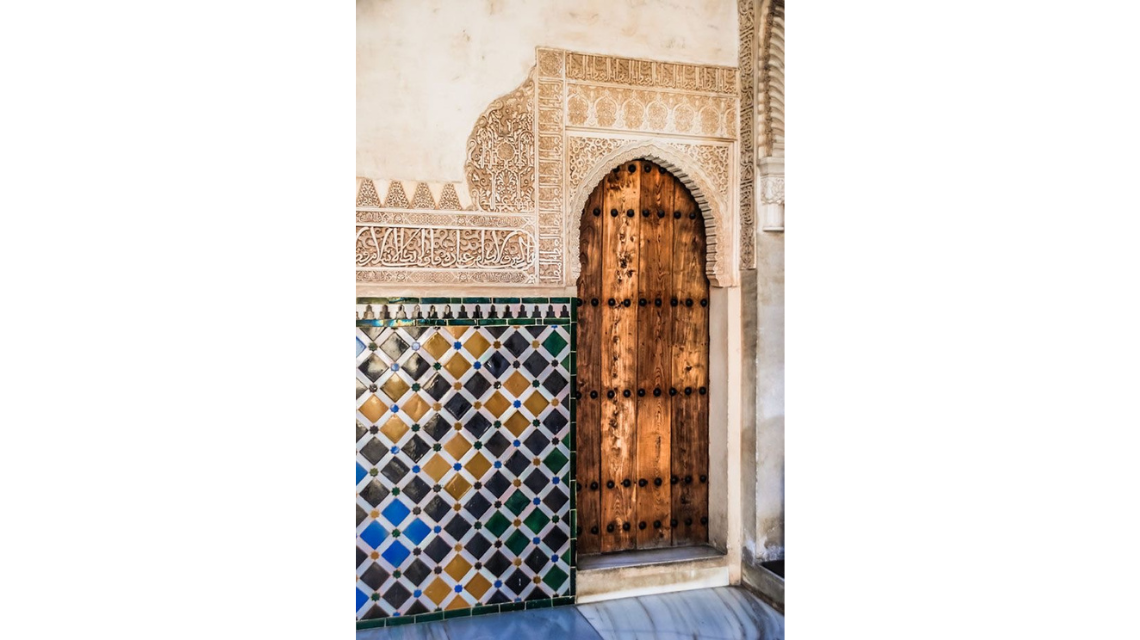 Arabic inspired patterns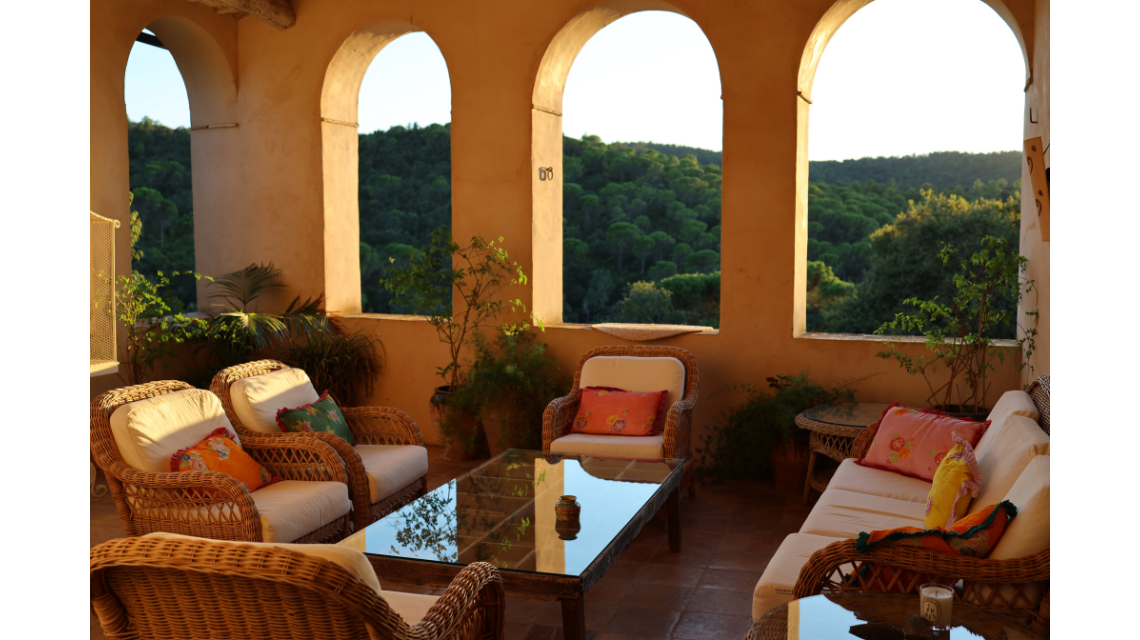 The family house in Spain
What is specifically attractive from your Spanish heritage?
I am always in admiration in front of the beauty of Arabic antique palaces such as Alhambra. I admire the geometric patterns, the richness of the colours, the sophistication of the design…I also have so many beautiful childhood memories from our summer holiday house off the seacoast, close to Barcelona. Smells from the garden, surrounding wild forest, cork trees, flowers coming through the open windows, the irresistible perfume of clean linen in the rooms …This has very much inspired my perfume collection.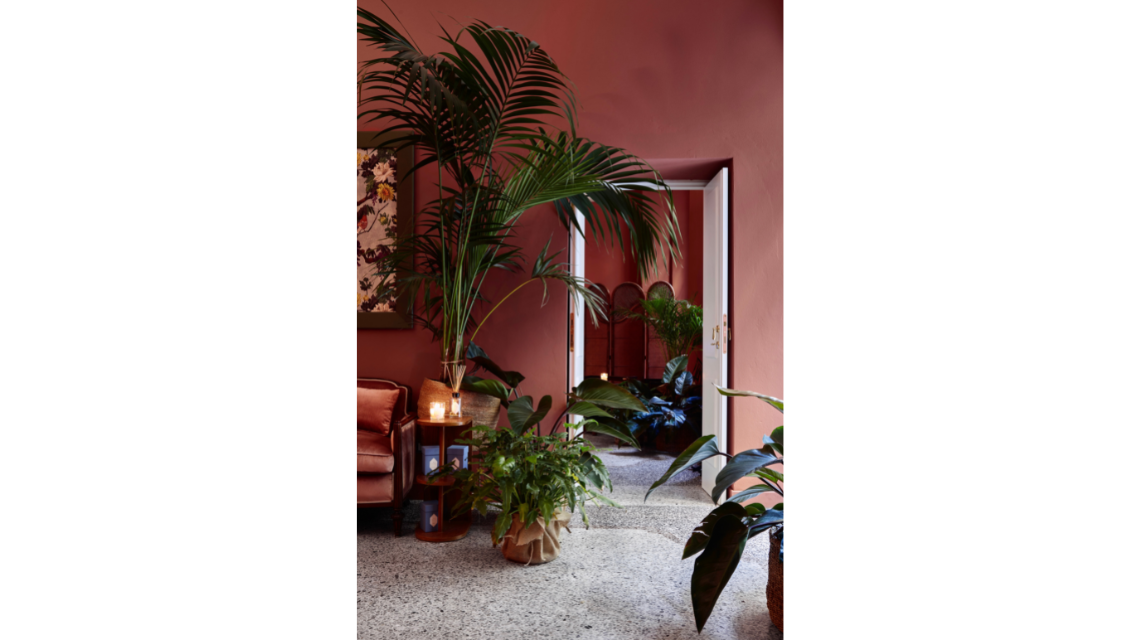 Nur Fragrances interior style
Home fragrances, design and plants share one soul


So, tell me about the idea behind the creation of your home collection
For me, home is a sanctuary, the key place to feel well so that I first wanted to create my interpretation of interior scents rather than personal ones. Contrary to the usual practice, my idea was to use the same amount of high-quality ingredients used for perfumes for the creation of complex and refined home scents. I wanted to create a luxury collection with a sophisticated style. I have left the packaging simple on purpose to put all the focus on the scent itself.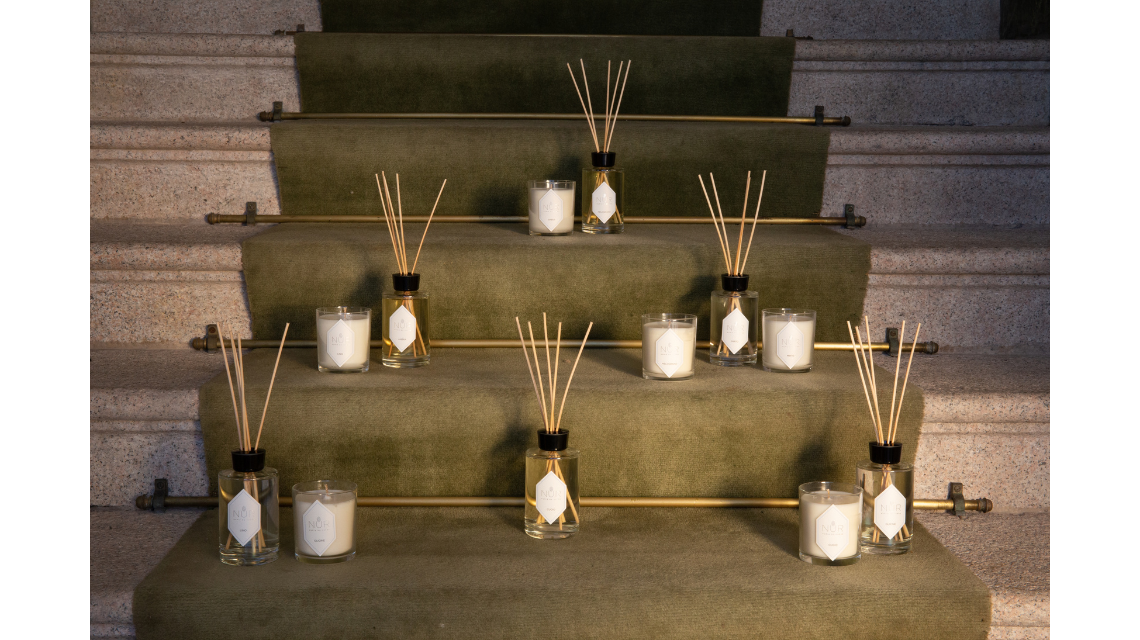 Nur Home fragrance luxury collection
A home collection developed as carefully as perfumes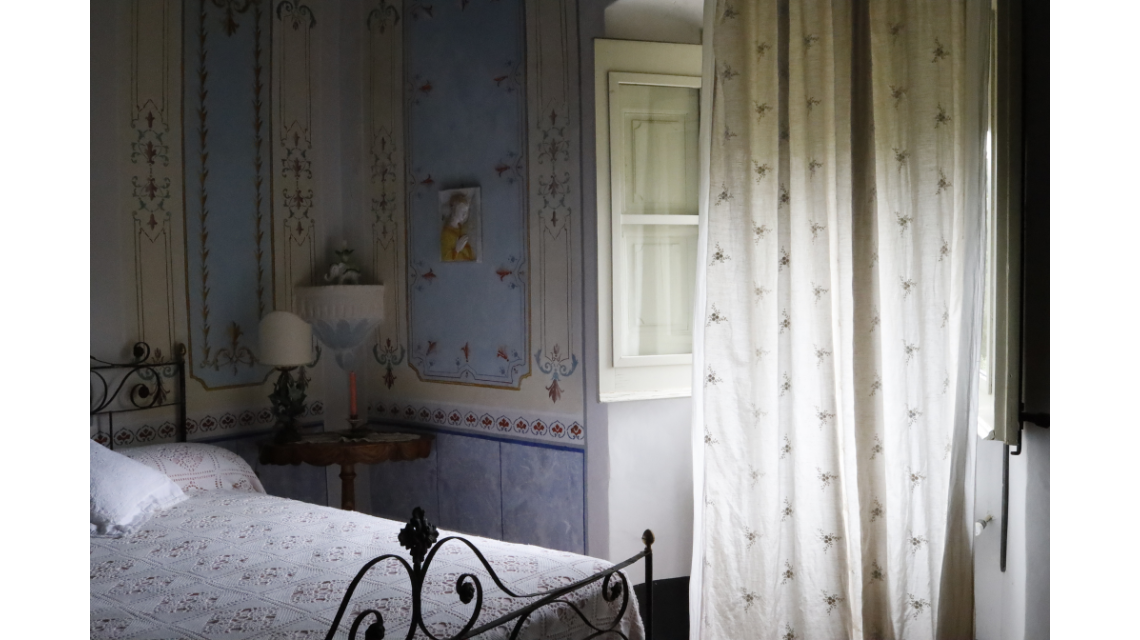 Fresh linen atmosphere of Nur Fragrances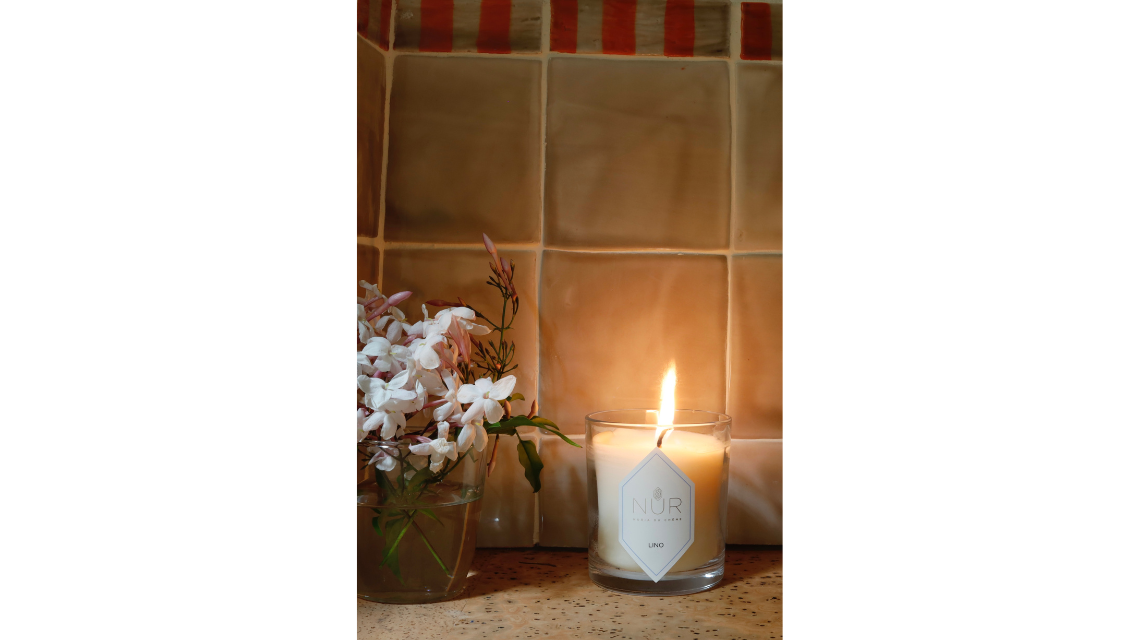 Nur Fragrances Linen candle
Can you explain your seasonal approach to home scents?
Sure, I developed a collection of six scents, both candles and diffusers, split evenly into two, three for the hot months and three for the colder ones. I picked up warm scents, amber, pomegranate, and leather, to surround us in the winter and linen, mirth, and wisteria to freshen up our summers. The perfume collection has been inspired by my Spanish olfactive memory but also by my imagination. I start with reality and let my mind imagine new things while always adding an Italian touch.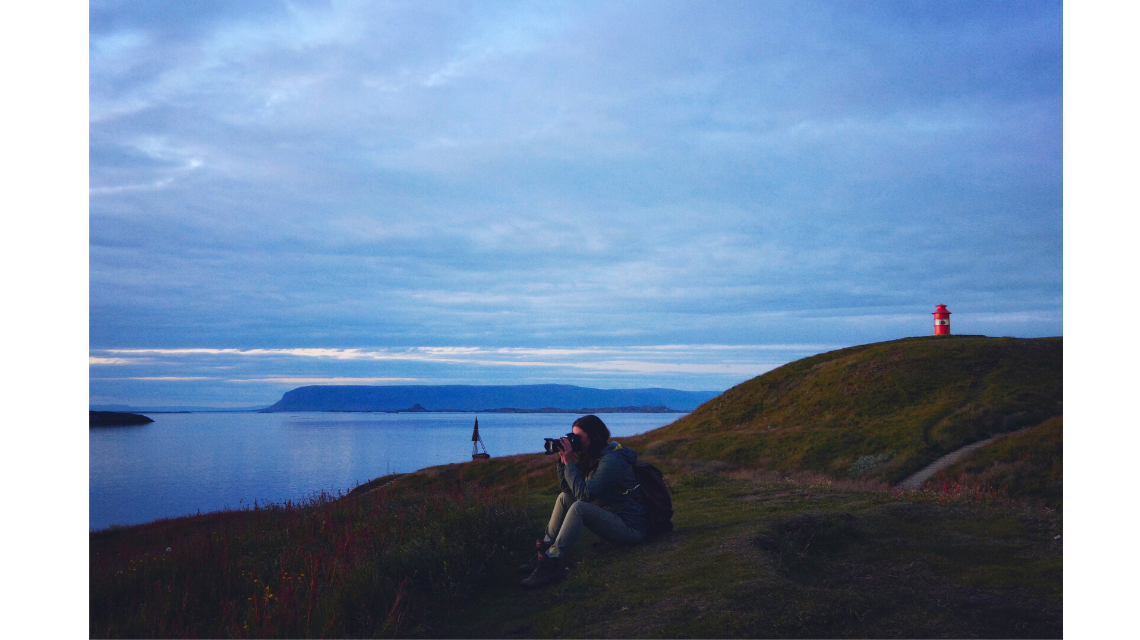 Nuria travellings trigger her imagination
What do you mean by Italian touch?
Italy is the quintessential of beauty to me. It is made of artisanship, romanticism, great attention to detail, and beautiful aesthetics.


Spain and Italy are the backbones of your perfume inspiration. So how did you decide to become a perfumer?
I was happily studying communication and marketing in a university in Milan and one evening my dad came around and asked: "are you sure to be in the right place? You are constantly smelling perfumes, I sense a passion for scents and when I look at your pictures taken during your trips, I see a creative talent." I listened carefully and investigated the schooling curriculum. I submitted my application to the Grasse School of Perfumery (GIP) and could not believe that I was one of the twelve students admitted in. I started a new life, like a revelation, a new me came out determined to do my own thing.


Dad came up with the idea of me becoming a perfumer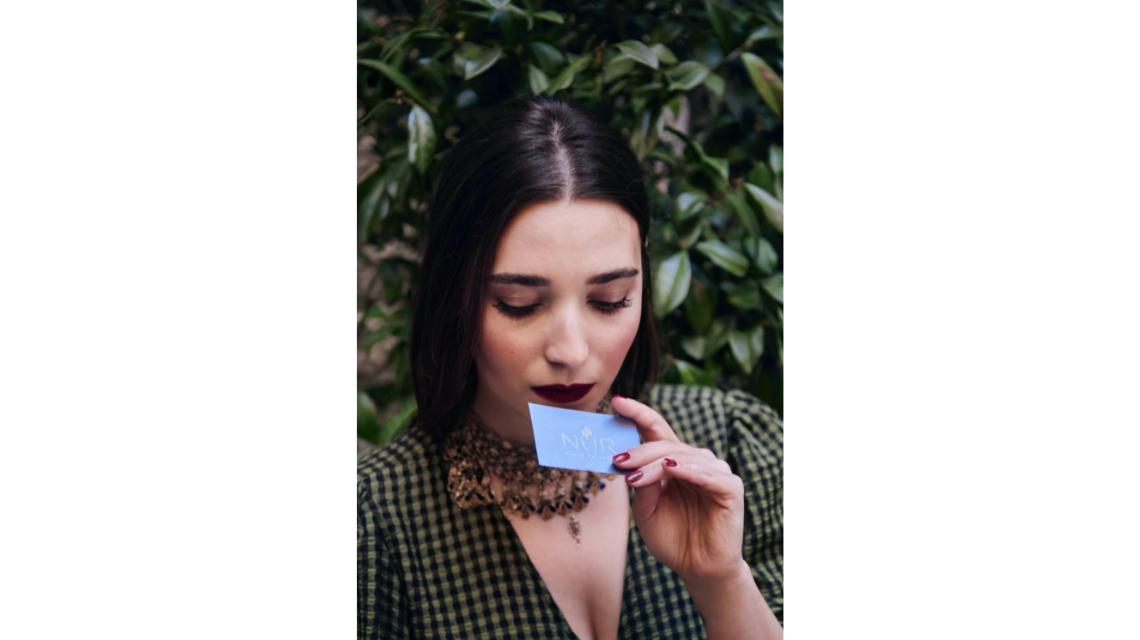 Nuria resolve to launch her brand
Do you mean you had already decided to launch your own brand?
Absolutely. After my graduation, I joined a well-known perfume company, Moellhausen, where I was constantly pushed outside of my comfort zone. I assumed the functions of an olfactive evaluator, creative perfumer, and regulatory team perfumer. It was truly an amazing learning experience, both creative, technical and human. It made me mature fast my project to launch my entrepreneurial business.


A new life begun at the perfumery school and beyond
Tell us about how your independent work is structured.
I have a solid three-foot chair. One is my brand, Nur Fragrances, two is my consultant work for other perfume brands and three is my tailor-made services to private clients that I offer in my laboratory. It is conveniently located in the centre of Milan for the several appointments I make with my clients before the unique perfume formula is finalised.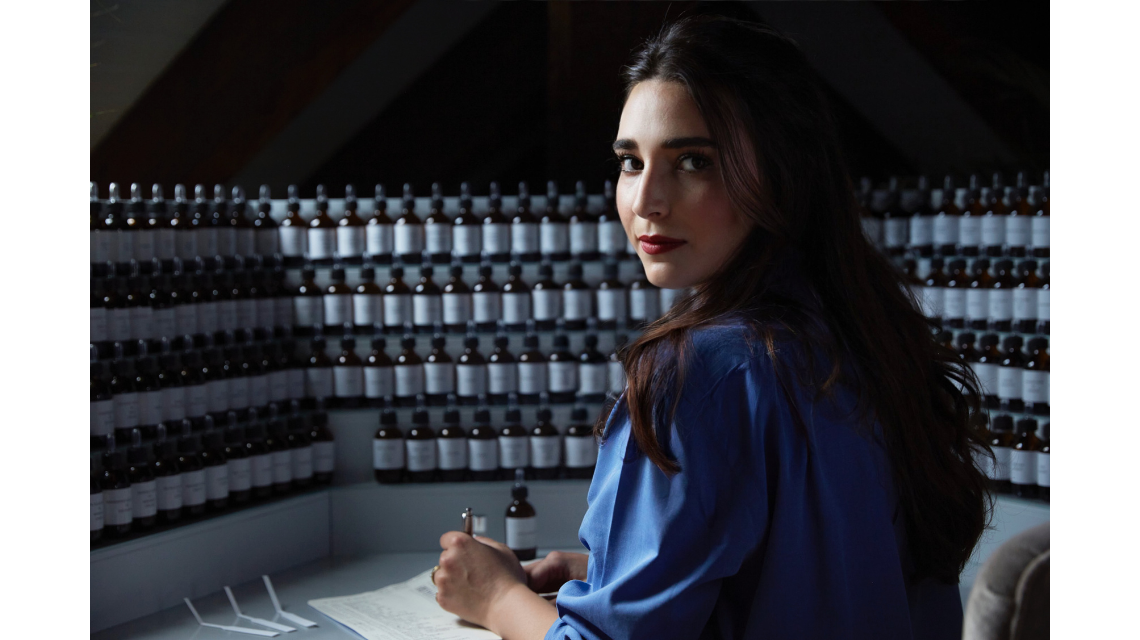 Nuria in her lab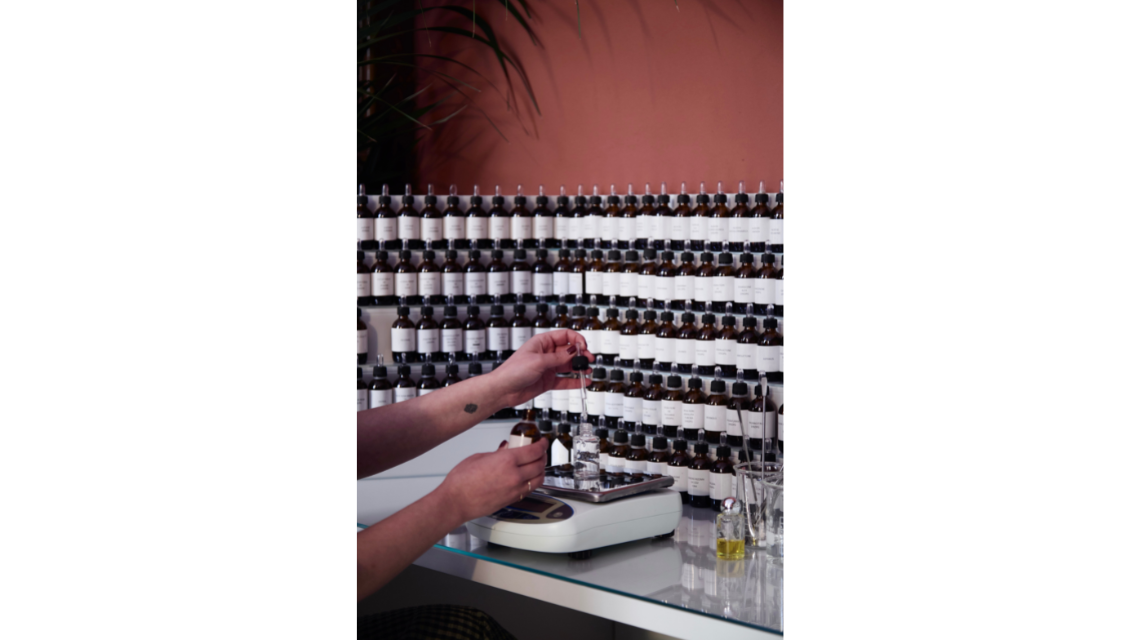 Working in the laboratory in the center of Milan
A young perfumer determined to be independent


So, you are quite an ambitious person, not only you start on your own but on top of that you manage three different lines of business. Do you find it challenging at times?
I do! I want to do everything well. I have now realised that to continue dedicating most of my time being a perfumer, I cannot do everything. I simply must use some field experts. My show room was designed by an interior designer and two landscape architects, and my infinity Nepalese inspired logo was also finalised by a graphic specialist. To help me on the image of the brand, I have also recently hired a brand manager and art director. The objective is for me to focus on my scent's development.
So, let us concentrate on your favourite perfume from the collection. Describe it to us as a personality with her preferred book, piece of art, colour, garment, drink, destination, …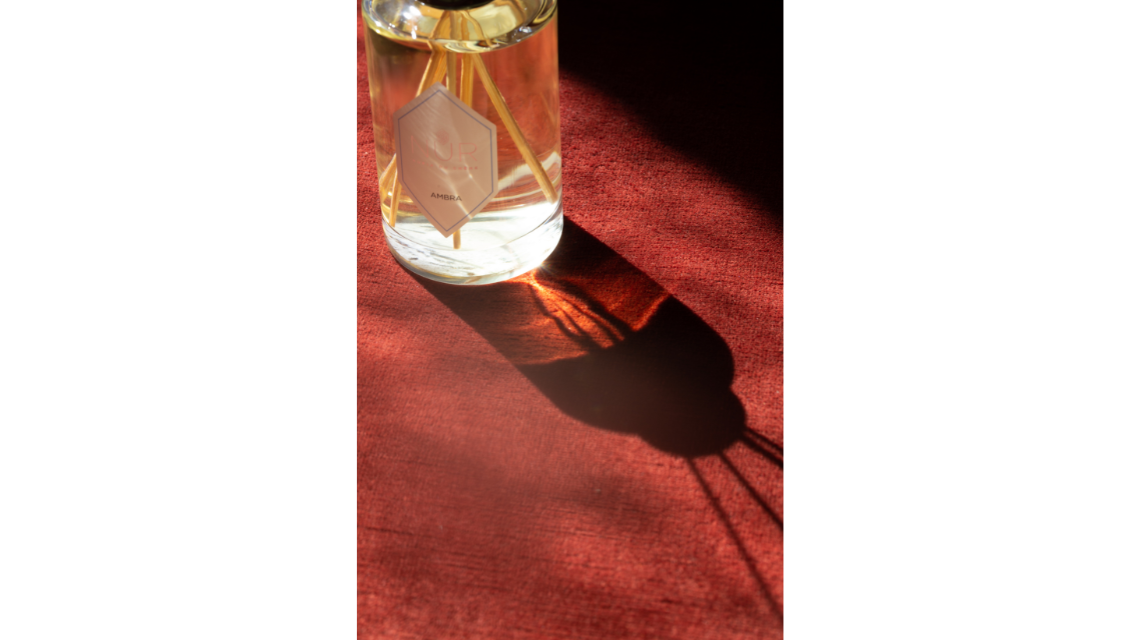 Nur Fragrances Ambra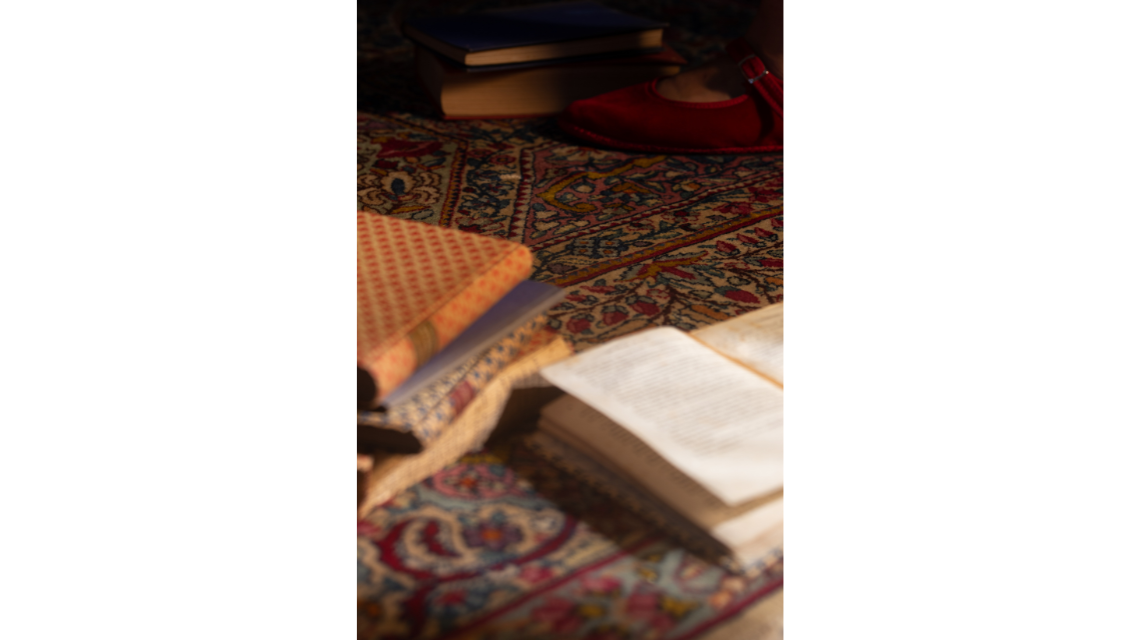 Ambra setting atmospheric setting
Let me introduce 'Ambra' to you. Ambra takes you into the world of the Arabian Nights, Byzantine mosaics, she wears the colours gold and amber, surrounds herself with silk scarfs, drinks black tea, and strolls in the Arabian deserts. Her interior is decorated with Persian carpets, wood panelling full of old books, and there is fireplace cosily warming the room giving it a beautiful light. Nur, light is the essence of Nur fragrances.


That was a perfect conclusion Nuria, your perfume atmosphere is so real and full of harmony, I have one last question to ask: what about your 2023 plans?
The brand will experience a retail expansion, careful, selective, balanced, yet steady. From Italy to other markets surely, sharing my wellbeing scented atmosphere (smile).
---


Nuria's smile is irresistible and her talent unquestionable. Her lifestyle brand, Nur perfumes, offers a refined sophistication with an authentic soul. An independent light is shining brightly.
https://www.grasse-perfumery.com/
https://denticecadeilandscape.com/
https://instagram.com/giorgiacastiglioni_?igshid=YmMyMTA2M2Y