We live in a foodie scents world indulging in gourmand perfumes
2022 . 05 . 12 | written by Laurence Arrigo Klove
As gourmand fragrances dominate the world today, I decided to investigate and ask the man who initiated the conquest, Olivier Cresp, master perfumer at Firmenich.

Food and drink aromas have taken ownership of the perfume universe.
It all started with Angel, from Thierry Mugler in 1992. This fragrance broke new ground and kicked off the era of a new fragrance category called 'gourmand'. 30 years on, gourmand dominates the world representing 60% of its sales. It seems that we just cannot get enough of it. According to Olivier Cresp, the mastermind behind the whole conquest, gourmand scents are extremely powerful as they instantly trigger a positive emotion. We immediately experience a feeling of well-being, happiness, and appeasement. With such fragrances, there is absolutely zero need to convince, explain, or rationalize. Their power is here to stay, and the future will bring innovation with new aromas being explored. Our unrelenting desire for food indulgences simply cannot be stopped.
__________________________________________________________________________________
Laurence: Olivier, please take us back to the original project, what triggered your inspiration and audacity to create something so different, breaking new ground?
Let me explain the trial-and-error process I went through which resulted into Angel. It took no less than two years of development and 620 trials before the end result was achieved. My focus was to develop a powerful feminine scent fitting with Thierry Mugler universe. I had come up with a formula called 'Patchou,' a powerful mix of vanilla and patchouli. Vera Stübi* pushed me to add more femininity and I went about introducing a floral note to the composition. It was not good really. None of us was happy with the result. Simply put, we were at a deadlock. To find a solution, I had the opportunity to meet Thierry Mugler in person. He told me about his life, his childhood memories from Strasbourg filled with raisins buns, and roasted nuts from fairs, shared his passion for shooting stars, for the blue colour of the sky… I left the meeting and went straight to the supermarket to buy biscuits. I knew what I wanted to do. My intuition inspired me to add a biscuit, honeyed, cocoa praline note to the fragrance. Then I finished the composition placing blackcurrant as a head note to give it a fruity and tangy head start. Angel was born. Created out of an intuitive discovery.
*CEO of Thierry Mugler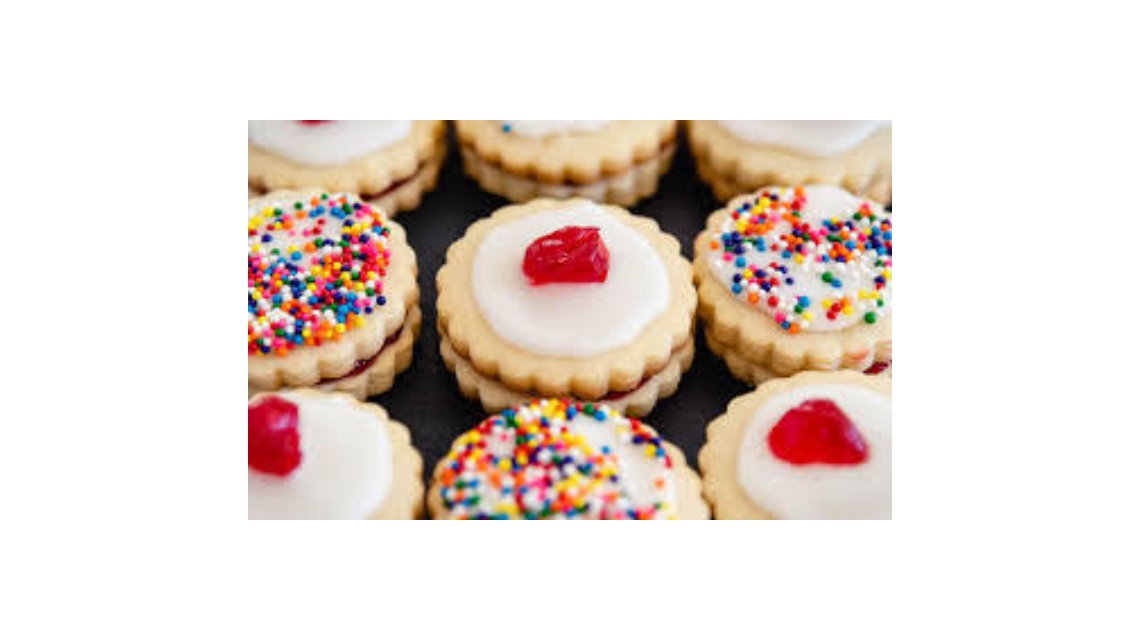 Olfactory desserts inspiration
Gourmand scents let us indulge in olfactory desserts

Laurence: at that time did you use the word 'gourmand' in your vocabulary and did you imagine this was going to become a dominant scent category?
Absolutely not on both fronts. I simply had the sudden idea to dive into that universe and mirror its notes into an olfactory dessert. The word 'gourmand' and its olfactive category was subsequently defined. The initial perfume launch was also not supported by a major advertising campaign, it was more like a confidential release of a new niche perfume. Word of mouth made the initial success of Angel, women – my wife too - were stopped in the street and asked which fragrance they were wearing. Such was the irresistible desire triggered by the scent…

Laurence: why do you think gourmand scents have so much success?
My explanation is derived from my listening and observation of people's reactions when they smell gourmand fragrances. A smile immediately shines on their faces. Unconsciously, the sugary notes bring us back to a familiar, cosy, and happy place. Our childhood memories, our home, filled with cakes or rice baking smells… All our mood tensions or aggressivity are taken away by magic. There is no need to explain or try to convince with words, it feels so familiar, that people simply say, 'I like it.'
Sugar notes take us to a familiar and cuddly place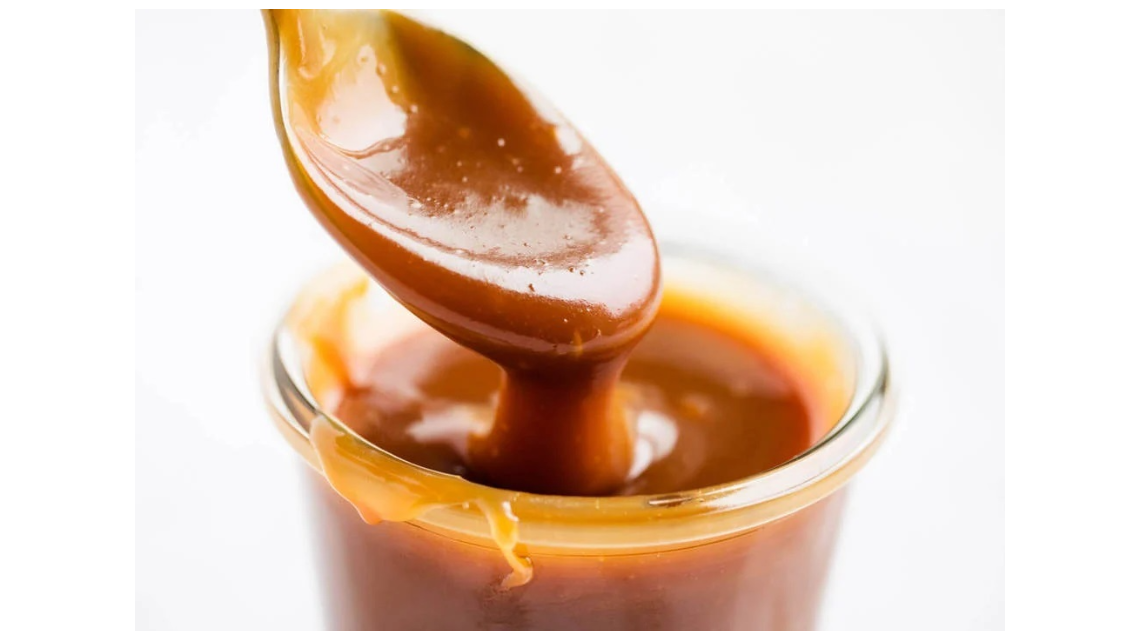 A baking smelling experience
Laurence: in your opinion which adjectives define best a gourmand fragrance?
Opulent. Appeasing. Satisfying. Happy. Joyful. Self-indulgent. Addictive. Good.

Laurence: this is all positive, but is there a risk for a gourmand fragrance of falling into a negative trap? Is there a limit not to trespass?
For me, everything is open in theory, I mean in terms of choice of ingredients, dosage, and notes. However, the risk lies in establishing the right balance as one can fall into a mistake of excess, what I call an unnecessary thickness or heaviness that will crush the fragrance structure. I see my role like a clockmaster carefully and minutiously balancing its watch.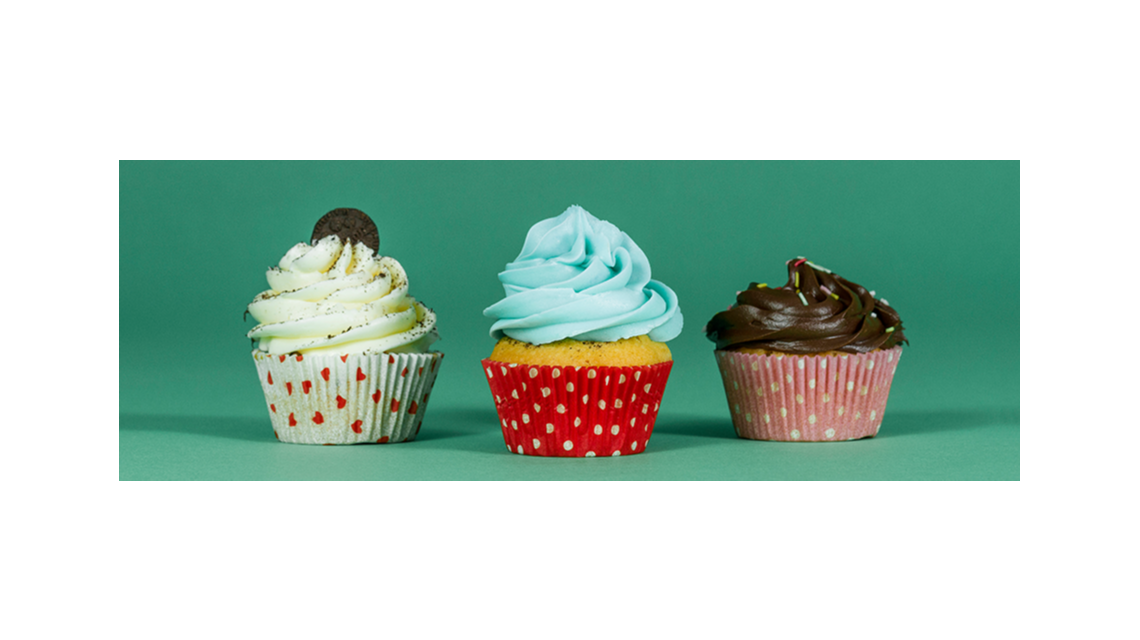 Laurence: Point taken Olivier, you are always in control, and there will be no delicacies splurge. Can you think of another brilliantly done fragrance in the gourmand category, not yours?
Of course! The one that comes to mind is 'La vie est belle' from Lancôme, a beautiful praline that is for a good reason on the world top twenty fragrances' list. On that list, beyond Angel, there is no other gourmand fragrance. Many perfumes have a gourmand facet or twist but that note is not dominant so they cannot be called 'gourmand.' Black Opium from YSL is a beautiful perfume that has a gourmand note without being one.


The gourmand fragrances category is full of innovation

Laurence: So, what do you think will be the future of gourmand fragrances? Is there going to be innovation? Or have we explored by now all that was possible?
There is currently and there will be plenty of innovation in the future. There are so many ingredients that have not been explored yet, such as cereals, chestnut, dates, steamed rice… They bring a surprising effect like dates with their beautiful prune floral note, or steamed rice with its delicious musky facet. We are working with both natural ingredients as well as synthetic ones. At Firmenich, I can tap into the vast research capabilities on both fronts. On the natural side, the most important one, we have new cocoa, coffee, and benzoin ingredients to play with. I am looking forward to the future creations underway.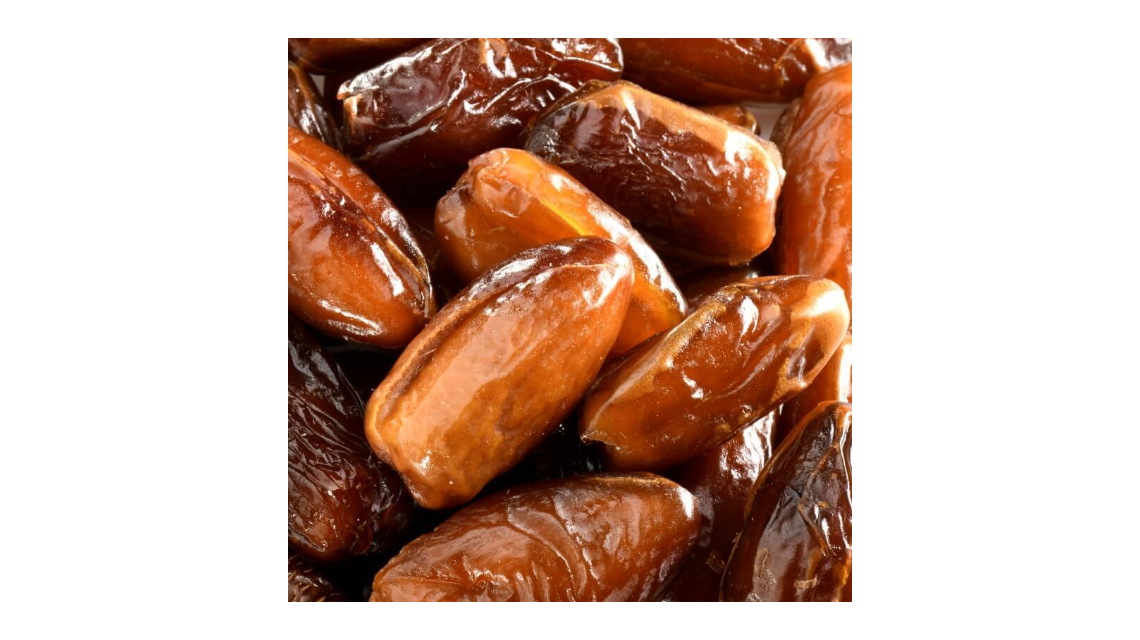 Dates have an unexpected prune floral note
Laurence: what do you think of the fluid generation Z approach to gourmand?
They are so curious that they want to try and experience anything or everything immediately. They do not constrain themselves with any limits. They are connected, well informed, and eager to discover new things. They will like gourmand or not, and possibly out of versatility, or lack of loyalty, move on to something else. Being eclectic in their tastes I think defines them well.

Laurence: What about yourself Olivier which fragrance are you wearing most? Is it a gourmand one by the way?
I must confess that it is not a gourmand but an aromatic one, it is called Haze from Akro fragrances. I have no issue as a man wearing a gourmand fragrance. I just adore Haze from the brand I created with my daughter. Our concept is to encapsulate addictions into fragrances and you will be pleased to know that we have two gourmands addictions in our collection: Awake, a sugary coffee with vetiver, and Dark, a cocoa powder oud. I have remained loyal to my love for gourmands and our public has made them our two best sellers worldwide. Our collection will be enriched this spring with a new seventh addition, based on the tattoo addiction. Who knows may be 'Ink', our last perfume will manage to take over our gourmands!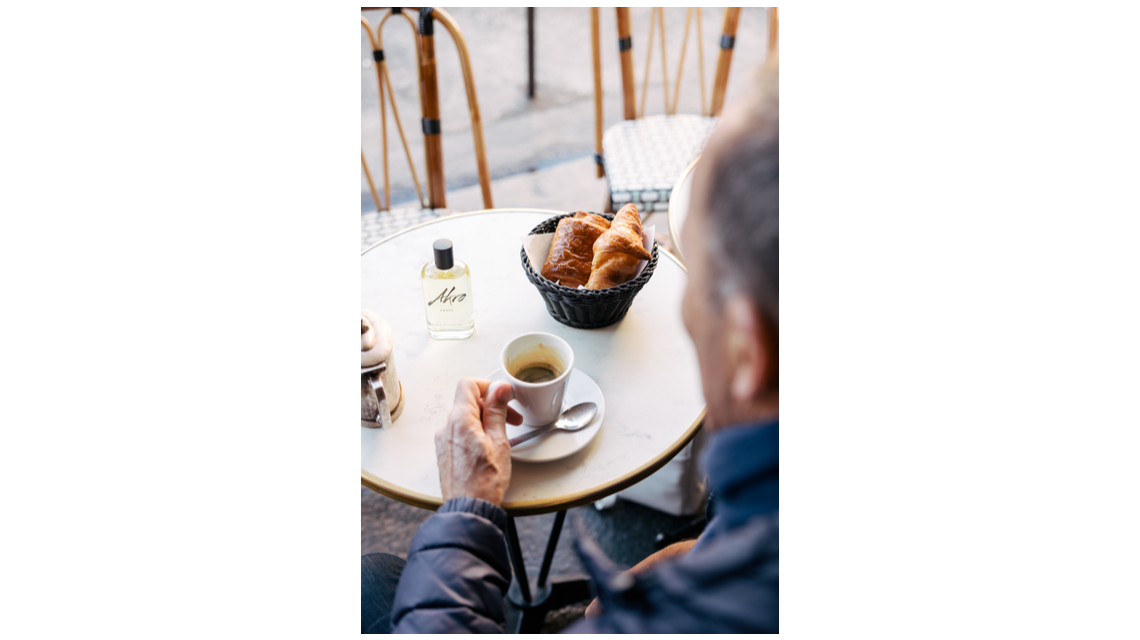 Olivier enjoying his olfactory coffee indulgence
Laurence: final question, in your fragrance development work what is the share of intuition versus rational?
For me, intuition is 75% while rational is only 25%. I like to embrace science, AI as a tool to confirm my intuition. Normally my intuition gets me exactly in the same destination of science. The right place. That makes me smile when it happens.
______________________________________________________________________
My Investigation Gourmand Update

By smelling gourmand all the time, I turn into a jolly good fellow, nobody can't deny
Olivier has brilliantly decoded for us the gourmand fragrance universe. However, my investigation is not over. I still must try new irresistible olfactory delights. I must smell so many sweet delicacies, with chocolate, caramel, vanilla, sweet apple, nutty, whipped cream flavours… There are also fresh and savoury liquors to be enjoyed, such as gin, vodka, brandy, rum, all on the rocks…When I look at my exploratory mission, I have the certainty of lasting jolliness. Under one condition: no fish or cheese can be added to my list. Thanks for your understanding.