Urban scents' mission is to improve life with our sense of smell
2023 . 02 . 16 | written by Laurence Arrigo Klove
Marie and Alexander are plane pilots used to wide and high horizons. Their unique angle of attack leverages and improves the olfaction for those who need it most.



Marie Urban Le Febvre first asks her husband Alexander Urban, to talk about their scent story. During the conversation, they constantly and smoothly switch back from co-pilot to pilot. The top-gun couple masters taking off, cruising, descent, final approach, landing, and deployment operations. They get clearance wherever and whenever they embark on a new journey. They don't need an ETA, estimated time of arrival, nor an ETE, estimated time en route, from their angels altitude, they are sure to reach their final destination. Their odd SQUAWK code name is 'scents making sense'. Mission accomplished.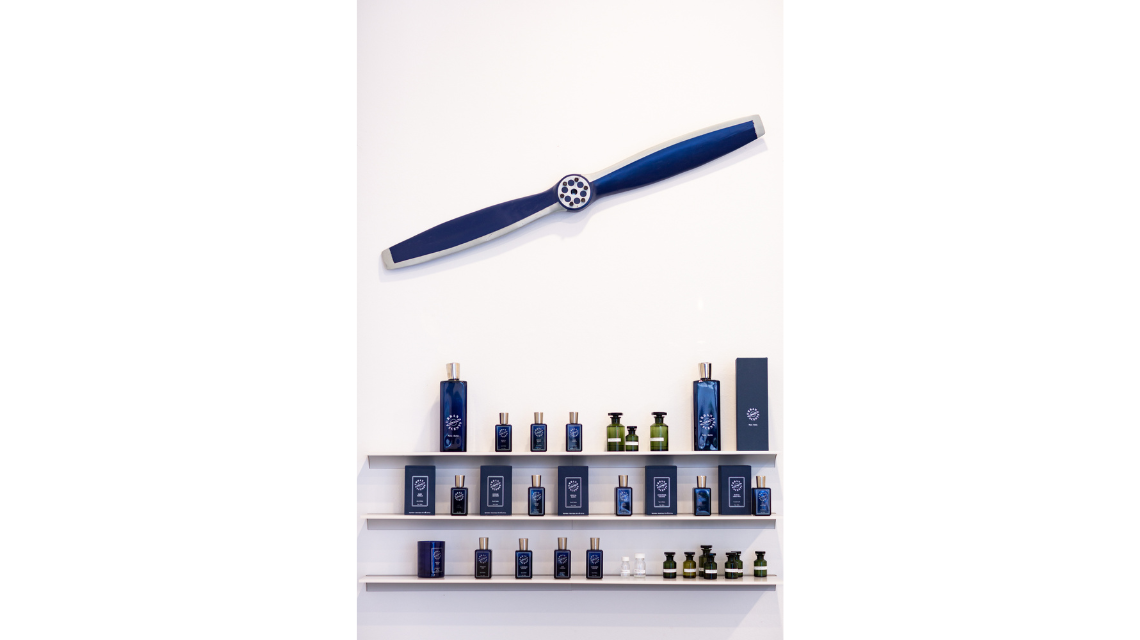 Urban scents, an aviator scent story
Laurence: Instead of rewinding the story to its beginning in 2014, I want to start right here in Berlin with your smelling training mission.
Alexander: You are right to start with our hot news as we have launched a second smelling kit and an innovative app which tests the sense of smell to then improve it. However, we started this mission more than three years ago, before Covid hit, creating a compelling need to regain the sense of smell. Our project kicked off with la Charité, Berlin university hospital, and more specifically with one key oncology specialist, Prof. Dr. Jalid Sehouli. He fully supported the idea to use scents to improve the well-being of his patients during their treatments, but also of the hospital staff and of the visitors. The concept is to make people feel better, happier, full of energy bringing a positive health impact. Such project obviously goes through a rigorous process of approval by several hospital commissions. Tests must be done and be conclusive before one starts diffusing scents within the hospital premises. It takes time and becomes close to impossible when hospitals are hit by covid, and everything stops.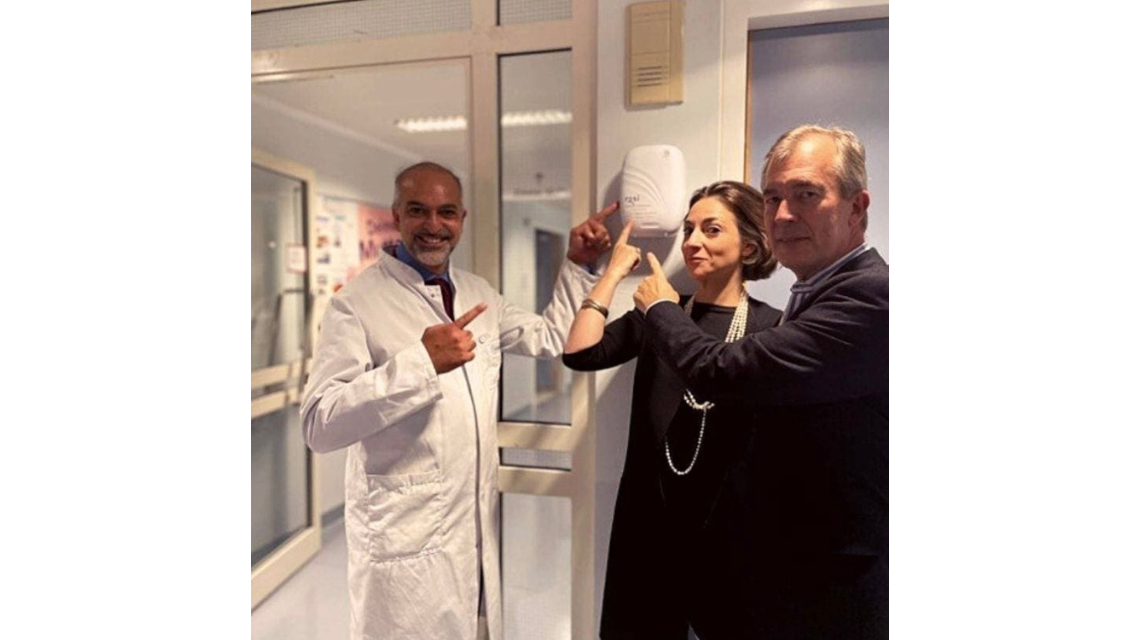 Prof. Dr. Jalid Sehouli together with Marie & Alexander next to the Urban scent diffuser
A mission 'impossible' accomplished with talent and determination


Marie: 'Game over' made us come back stronger when we could resume the project. I had more time to continue my immersion into the extensive learning of aromatherapy and aromachology. My aim is to produce the most stimulating scents while using the best natural ingredients. It was an exhilarating experience to have the hospital patients as clients, testing the scents and giving their feedback on how the selected aromas positively influenced their moods. We also partnered with Rosi, an association dedicated to cancer patients focused on improving their life through a holistic approach: the quality of the interior design, the choice of lights and a perfumed experience.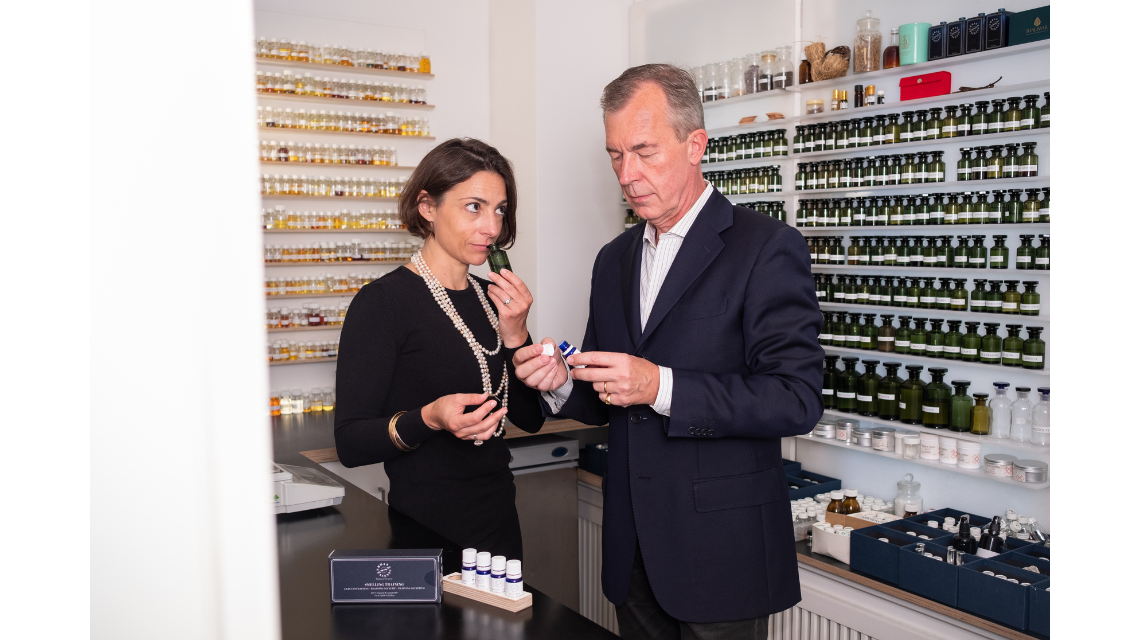 The gorgeous scents of the smelling kit, the outcome of a serious and meticulous study
The key is to know the level of our sense of smell


Laurence: I understand that after the completion of your first project, you are now taking off with a second one…
That is right! The smelling training is a major development for us and with our new kit we give back 5 euro for each sale to the Rosi association. With this project, we focus on another fundamental issue, the loss of olfaction following a chemo treatment, illness, or aging. This time around, we partnered with two other specialists, Prof. Dr. Thomas Hummel, from the ENT Clinic University of Dresden, and Prof. Dr. Caroline Huart, from the Saint-Luc University Clinic in Brussels. They both study the damages of the sense of smell in people lives and in various viral and neurodegenerative diseases. Our aim is for people to relearn to smell in the most efficient and pleasant way so that we worked hard on the fragrance's compositions. We only use essential natural oils, without alcohol, diluted in 100% natural TEC (trethyl citrate) to preciously protect the nose and its nasal mucosa. We carefully chose five ingredients for each smelling kit and introduced original ones: module 1 contains eucalyptus, clove, rose, lemon, and birch when module 2 has orange, mint, lavender, vanilla, and coffee.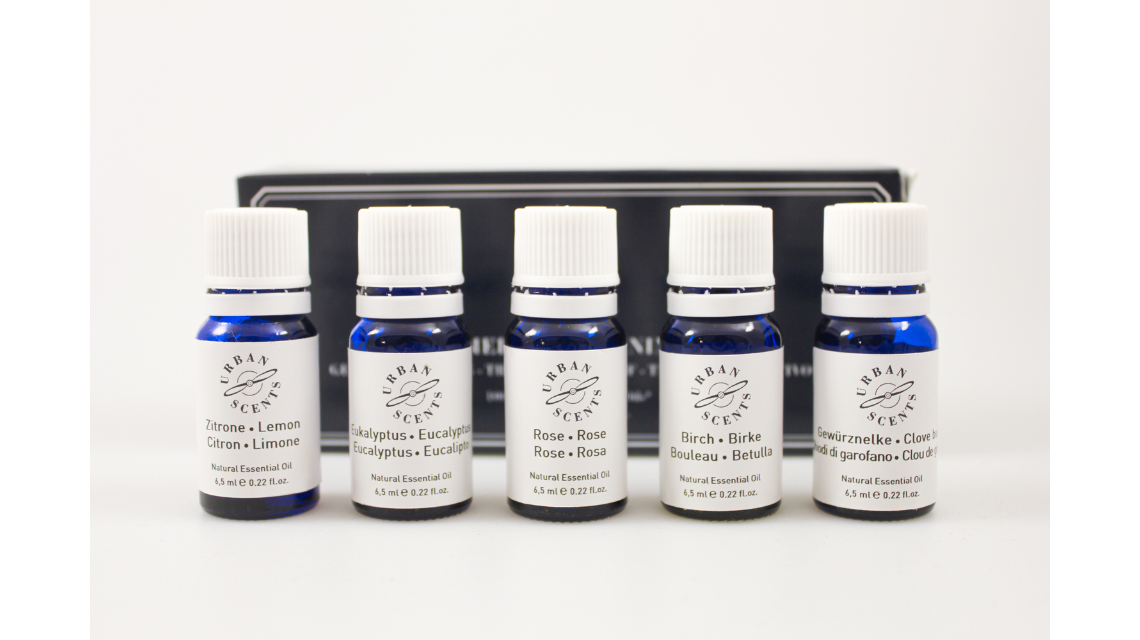 The 5 scents of the smelling kit
One mission only, to create scents making sense


Laurence: It feels like you are putting your entire soul and dedicating a lot of time into this project…
Yes, this training project has become an essential piece of our work; not only for the sheer and significant amount of time we dedicate to it (30% on average) but above all because it gives our work a high-level purpose. We want to accomplish a meaningful mission contributing to a better life of fragile people, sick, old, or both. It fits with our values and our vision of life from above…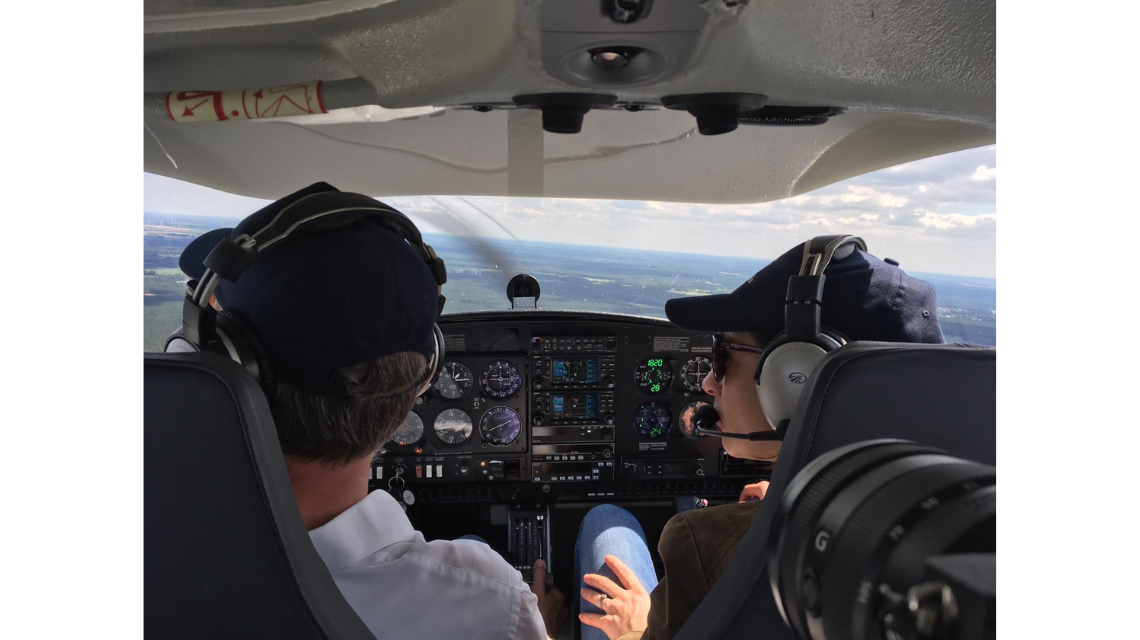 The couple inside their plane cockpit
Looking from the sky above, everything is possible


Laurence: now, this ignites our curiosity on your passion for flying and your vision from the sky
Both of us are passionate about flying. This is what we do during most of our free time. I was already flying propeller planes when I met Alexander and he decided to join me in the air adventure. We happily take turns between co-pilot and pilot; he likes to fly over his home mountains in Austria when I am fond of being in control above cities like Paris or Berlin. Flying gives us a sense of freedom and of balance where things orderly and harmoniously fall into place. One feels both humbled by the grandness of the view from above and totally confident with structured checklists, plane security inspections and weather forecasts... When we return to land, we are at peace with our life and our work in the perfume world.



Flying high to land feeling more grounded than ever


Laurence: is there a connection between your aviation passion and the perfumes you created under the Urban perfume brand?
Absolutely and in many ways! We chose the propeller as the brand logo, the sky infinite blue as the brand colour and my perfumes are constructed with quite short formulas. Our perfumes reflect our values, precision, authenticity, clarity, curiosity, and quality. We use beautiful natural ingredients as well as synthetic ones; our fragrances are open-minded, without rigid codes of gender, of style, of cultural background.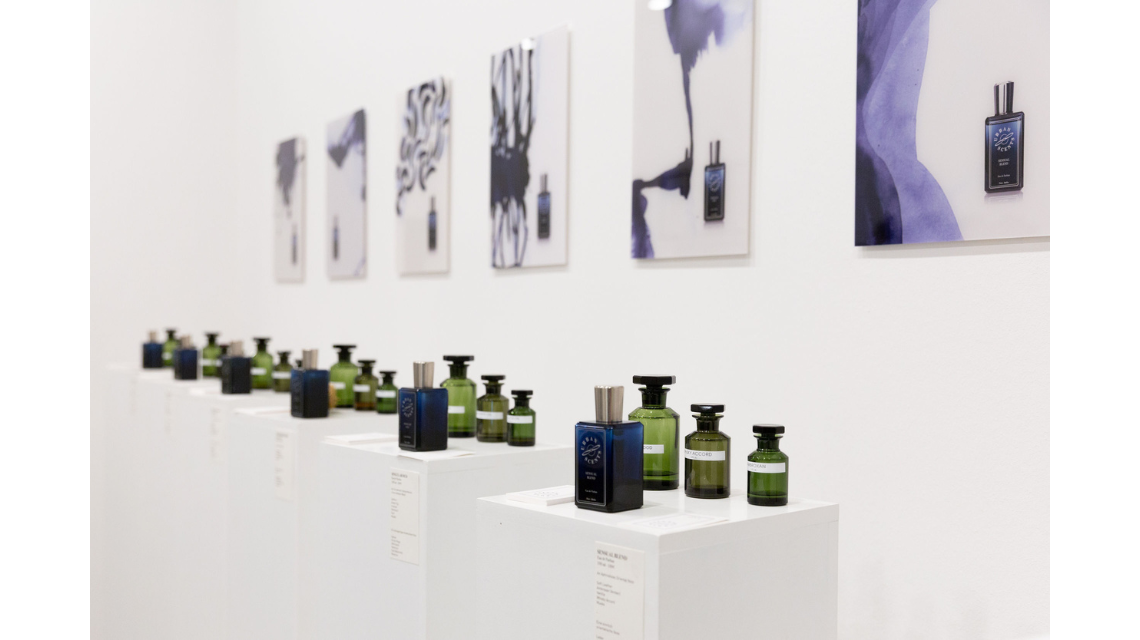 The perfume collection inside the artistic boutique
Flying High and Low above Berlin is Exhilarating


Laurence: how is Berlin contributing to your olfactive style?
Berlin nourishes me in three precious ways: an easy-going approach, a creative edginess, and a cosmopolitan diversity. I feel free to play with my beloved vanilla, vetiver, and pink berries raw materials and to experiment new fragrances compositions with Accords & Parfums. Our ground boutique in Berlin is my office, my laboratory as well as the space where our clients can experience our perfumes. The sky above Berlin continues to inspire me and our last perfume release is called 'BER CAVOK', code name for 'Berlin Ceiling and Visibility OK'.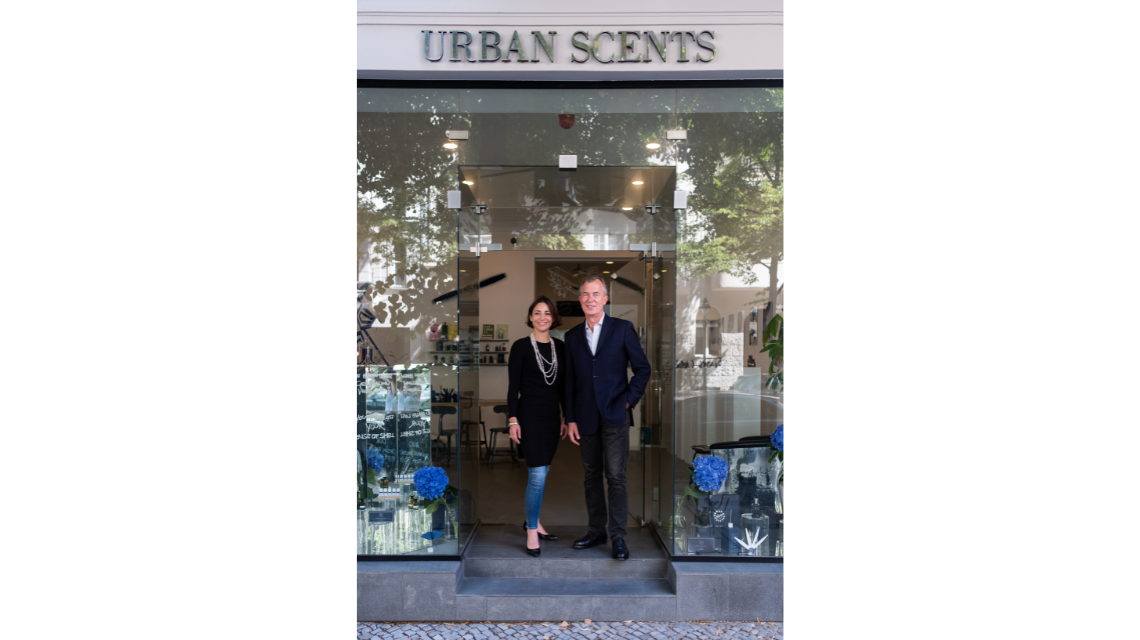 Welcome into the Urban Scents boutique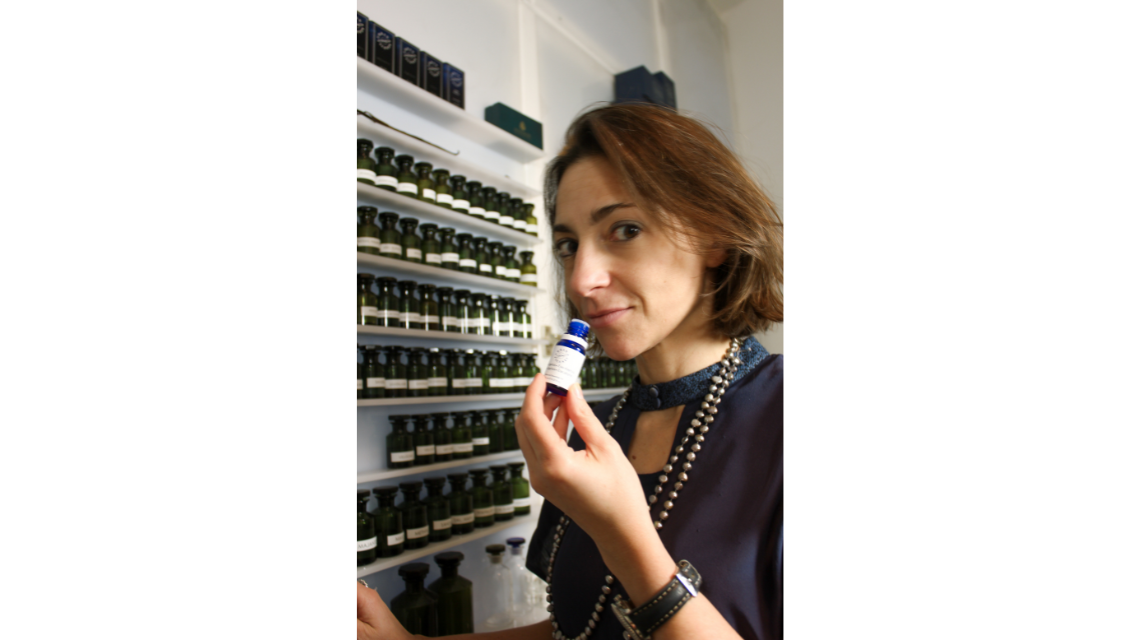 Marie in her boutique laboratory
Ideal flying conditions with Urban scents. Ceiling and Visibility Unlimited, always.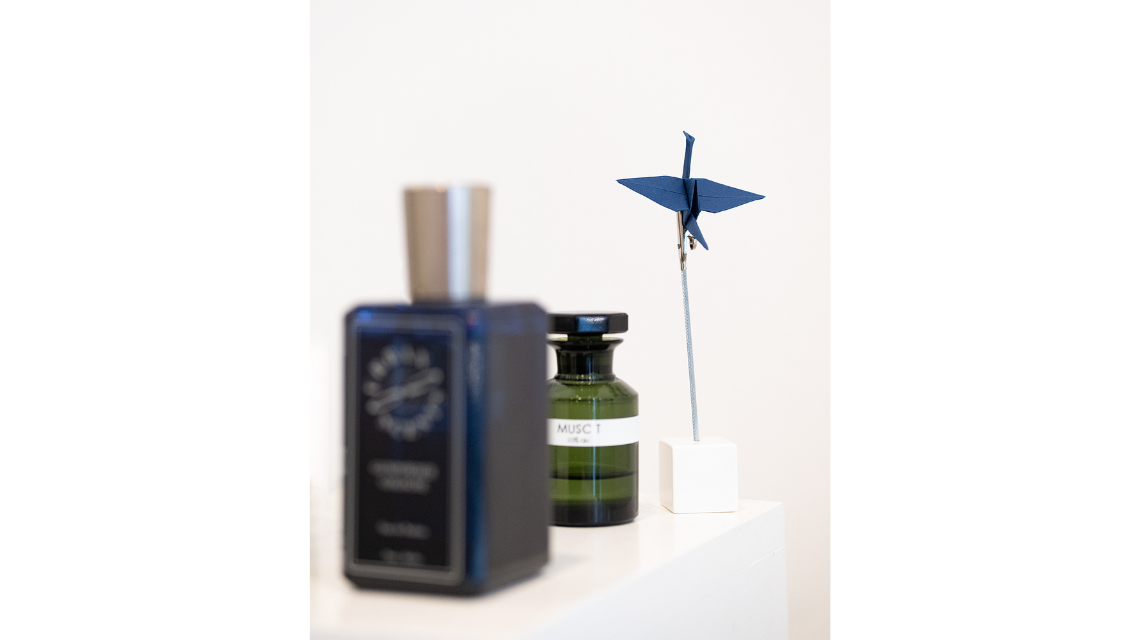 Urban scents 'Icarus' flying mode


Photos by NavinaFotografiert