UNCOVERING OPPORTUNITIES IN THE US MARKET WITH FRANCOIS DUQUESNE
2021 . 02 . 26 | written by Karen Marin
Many small brands think the Holy Grail of success is to be sold in the US market. Is this still the case or is this antiquated carryover thinking from the Nineties and the Aughts? Having left the US twelve years ago, I knew I needed to get the real story from someone with current experience, so I turned to François Duquesne who, through his Maison Duquesne, is an incubator of independent perfumery with expertise in brand management, creation, development and distribution.

We met over 15 years ago when I was the fragrance buyer at Sephora. What changes do you see in both fragrance and the retail landscape?
Before COVID-19 came along we were already in the midst of an enormous transformation that had been coming for many years. The fragrance business that you knew in the US ten or twenty years ago – well it's different today, and it was clear that there would be a change. Celebrity fragrances have been on the decline, department store business has been on the decline. The pandemic has been the catalyst either to finish the suffering of some or accelerate the demise of the rest. We're still in the middle of a storm where there is no certainty or clear trend.
It used to be that we would launch at Saks, we'll be in the windows, we pay so much for demo support in store, and then the fragrance sold. And next month there would be something else. The traditional way is over – you have to approach it differently.

How so? What do you see that is working for brands who want to break into the US market?
If the brand is established in its home country and has a global outreach, it is reaching the USA and naturally there is a market here. We are still a global economy and luxury goods are global. Many Americans are extremely curious about what is created in the UK, in France, what's happening with fashion. But you need to connect with the community, and the first step is to establish a website that works locally. That's really the reference so it must be a site that functions properly here. Then you must build the relationship. I'll give you an example with Olfactive Studios, a brand I work with. The brand has been established for over ten years worldwide and over 5 in the US. What we did was really to reconnect with the clients online. We reworked the website, we offered free shipping for samples, we reached out to clients online to talk to them about newness…it was just basic customer relationship management that we hadn't done before – and many brands hadn't done it before.

How important are influencers?
This is a very interesting point. There are two levels of influencers, first there are the perfume reviewers who really speak to the perfume community, bloggers like Carlos aka Brooklyn Fragrance Lover – a passionate fragrance lover who shared his passion with his fans. These bloggers are a very lively and active group. But they only reach the community of fragrance lovers.
The other influencers are lifestyle influencers. We had one that one day mentioned Olfactive Studios and we had a peak in interest. They capture fragrance as just one part of their lifestyle – but here, it will cost money.

Then how can you reach beyond the fragrance community? And who do you reach out to?
When we introduce a brand we look at where else can we reach outside of the obvious. For example we have a small candle brand, Charles Farris from England. They have a royal warrant, they are supplying Buckingham palace and the royals. So we reach out to people who are interested in British heritage, people who look for brands that have royal warrants. We communicate and sell in places that specialize in English products where we are the only candle brand.
You have to look for what makes sense with the brand. With Baobab candles, we started with the traditional route but it didn't work. We reached out to concept interior design stores who have a real appreciation for Belgian interior design – not shops that sell candles.
We just launched Maison Sybarite in the US, amazing fragrances with a non-alcoholic solution created by Antoine Lie. Initially we tried more traditional perfume retailers but they were skeptical. So we switched gears and approached the people who weren't using fragrances, who said it gave them a headache. We went to "clean" beauty retailers (although that is a confusing concept!) But here is an example of a brand who finds its place outside the category. You take niche to a niche and find a fit within the identity of the brand. Olfactive Studios reached out to the photography community. I think this is where the opportunities are.

How should a brand position itself to be successful? What are American retailers and consumers looking for?
When you want to introduce a new brand to a retailer, and even a small perfumery, they ask about the brand's website and about how many followers are on the Instagram account. It is a very big indicator of brand health and the size of your community. Instagram is a great place to give visibility to the brand, they can do events, they can advertise, it's very visual. The message you can deliver through a beautiful video with a founder speaking passionately about the brand is more genuine, stronger, and leaves a long-lasting impression vs a spray girl in the store. This is good news for any brand who has a real story.
Although retail has suffered it will come back, and the buyers want new brands and they are interested in new brands. They want to rebuild a new era of commerce that will be exciting, presenting good stories and sharing new experiences. Right now, in line with the political wave in the US, black-owned or minority-owned brands, eco-conscious brands, small, locally owned and women-owned brands are very hot. In regard to product, it has to be exciting with an edge: what is new about it, where is the innovation, what is the story. I see a lot of brands investing in beautiful caps, which is a point of difference.

Let's talk about some logistical issues. Are there packaging and formula regulations that need to be considered?
It is mandatory to call out the origin "Made in xxx country" but if you comply with EU restrictions, and your packaging is properly made for the European market, then it's ok for the US. There is also the famous American MSDS form (master safety data sheet) which is like the identity card of each product – this is also mandatory.

How do you get your product into the country? Do you need a distributor or a third-party warehouse?
This is a big question and there is no clear answer. If the brand wants to own the US business, they must find a partnership in a service provider for local logistics. You see, retailers can't invest in inventory anymore, although some do buy on consignment. The customer doesn't always expect to leave the store with the product either. He may discover in the store and then it's shipped directly to his home. Retailers have testers, they sell your brand and tell your story but you ship directly to the client. This is a service that my company provides, and I do it for ten of the brands I manage. The order goes to the warehouse then ships directly to the client. I recommend that brands follow this model.
If the brand doesn't want to own the business, then they can partner with a distributor who will manage it. However if some retailers love the convenience of the local distributor I know some who prefer to deal with the brand directly. And some distributors won't deal with department stores because it is quite costly. They only deal with independents.
You can also find a service provider who functions as a super-agent: he will do the logistics, he can manage your website, he does the local customer service, and he gets a percent of the sales. There are also micro distributors who have one or two brands so they are very focused. The arrangement can be based on the needs of the brand such as building the subsidiary, hiring the team, setting up the business, and so on.
What tariffs, exchange rate woes and time delays should be considered?
The cost of importing goods from Europe now has doubled since a year ago. It's not tariffs or exchange rates, although the dollar to euro is not one to one: it's closer to $1.25 to the euro. The real problem is the huge backlog with international shipping. It isn't happening as quickly as it used to. Commercial planes that used to also carry goods, aren't flying as often, ships can't get into ports, Fedex, DHL and the rest are saturated. Shipping costs have exploded.
Any final comments?
I think concept stores are a great opportunity. I hope to see more of this coming because the consumer wants to discover new things and experiences; they don't want to go into a store that is just about replenishment. Department stores need to reinvent themselves into this: a place where there is a curator who has identified plenty of things that work in the lifestyle of their customers. Some brands are doing very well in this environment.
In the end it all starts by looking at who loves your brand and building the connection with them. If a brand is already established, has notoriety, has built a community, and has a concept that is on point then it can be successful.

For more information, visit https://www.maisonduquesne.com/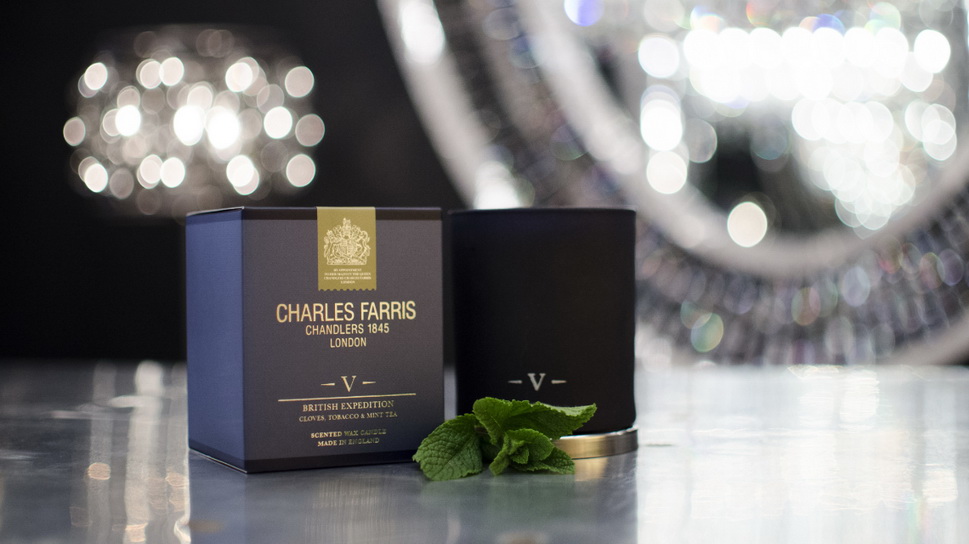 Charles Farris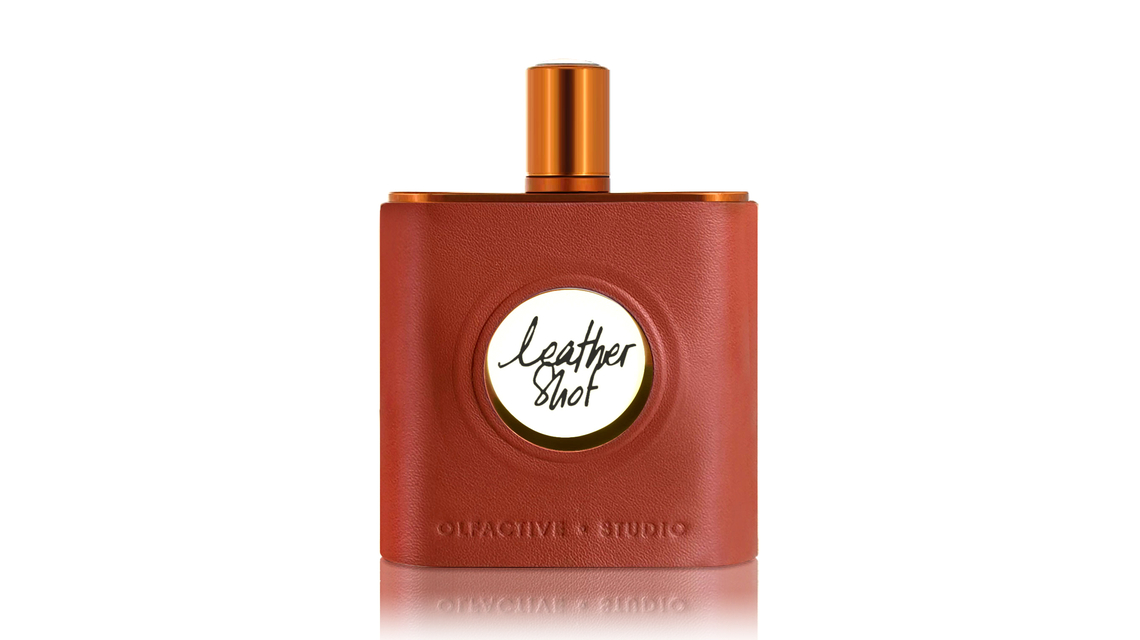 Olfactive Studio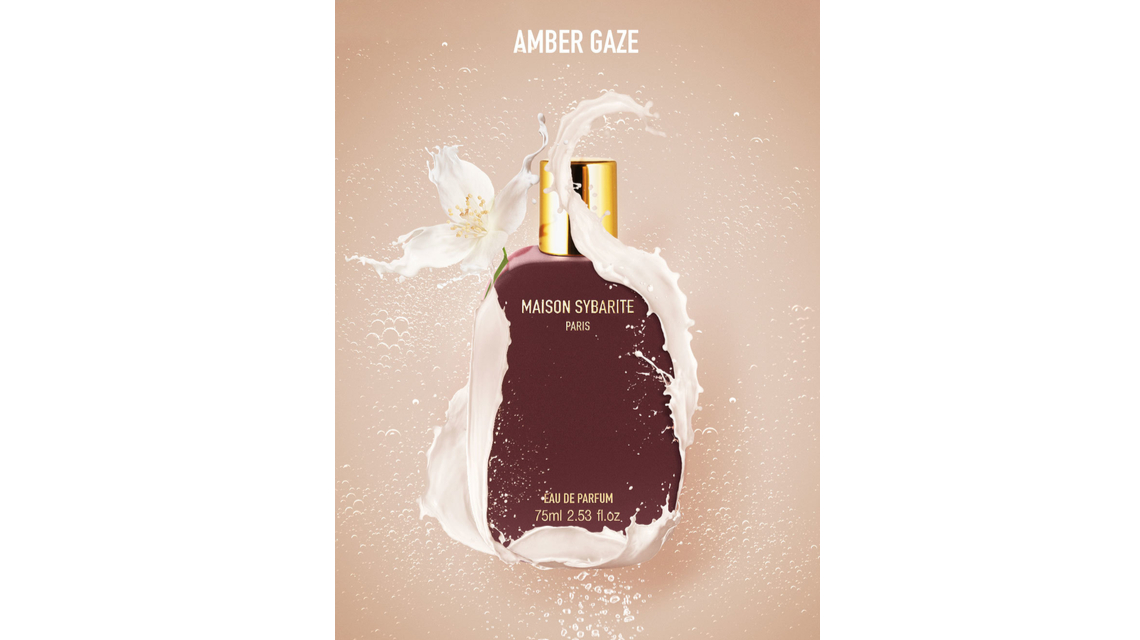 Maison Sybarite