With Atelier des Ors, we have found a Gold treasure!
2021 . 01 . 05 | written by Laurence Arrigo Klove
Gold for the pursuit of perfection. Gold for the golden age of French craftsmen. Gold for subliming art. Gold for pure luxury. Gold for precious ingredients. Gold for timeless creation. There is no Gold rush. Time is eternal. A sense of mystery remains. Some secrets remain untold. Findings are still to be discovered. The hunt continues. Looking at former past glory and restoring it for the present is a never-ending quest. So let's indulge in this Gold Fever. Danger-less. Exposure might only induce a faster heartbeat as it is utterly delightful and stunning.
Question: the first one goes to you Jean-Philippe, the founder of Atelier des Ors. Who are you? An adventurer in search of gold like an Indiana Jones in search of the Holy Grail?
Well, I am afraid I am going to disappoint you - that is not a good start is it? * I am not an adventurer but a friend of mine, Jean-Christophe, is a gilding specialist. One day, back in 2015, I was inspired by the idea of transforming this passion for gold into a perfume brand. I really wanted to find my own creative expression in an independent manner and this idea allowed me to make it happen. I had found my El Dorado. In a matter of months, the brand was created. It took me although three years of work to realise my perfume range. I became passionate about gold. Gold for me is a signature of perfection, of art, of beauty, of eternity. Gold is timeless.
*I notice a gentle, humble sparkle in the eye
Question: How does this passion for gold materialize into your perfumes?
My answer could be very short, in essence: craftsmanship. Let me explain. I knew which gold specialists I wanted to work with through my friendship with Jean-Christophe, including those who were famous for their gilding virtuosity in the Parisian ateliers. I selected all of the other French artists who were going to partner with me to create the bottles, the boxes, the scents with the same care. My idea is to showcase their talent through my brand. Our partnership is long term. We enjoy our friendship as well as our business relations. The outcome is a perfume which is also a jewel with gold carat leaf flakes.
Question: Atelier des Ors is 'Haute Parfumerie' like Haute Couture for fashion. Can you describe your vision of luxury?
I will first say what it is not and then what it is. Luxury is not the fast commercial environment full of product launches validated by thousands of consumer tests. Luxury is 'slow', I like the 'slow perfume' expression. Craftsmanship takes time. Like a good wine or a good cheese - I am French after all - that needs maturation. Time to work well. Time to be happy with the high-end result. Time to slowly enjoy. I am very nostalgic of the transatlantic boat trips. This slow way of travelling allowed for a special 'art de vivre' when people would dress up in the evening, meet and forge real friendships, and enjoy the time passing by. My commitment to this luxury world is very strong. I know it can be a small world, but I prefer this authentic socially responsible one to the larger superficial glittery, commercial one. As a result, my creations for Atelier des Ors are 0% standard, 100% specific. That has an impact on price. The same approach is applied to the ingredients used by Firmenich that are sustainable. My commitment is also for a more equitable world.
Question: I know poetry is very dear to your heart. Can you tell us more?
Poetry is going beyond words. It is creating music, arousing emotions and daydreaming without even knowing it. I had the chance to live a poetic experience in Beirut, Lebanon. I read the travel stories of Amin Maalouf, Lamartine and Malraux in the Middle East. I discovered the local music and its delicious gastronomy. This was the heart of my inspiration for the Atelier des Ors Black Collection. For the Riviera Collection, poetry takes the shape of the talented duo of Grace Kelly and Cary Grant in Alfred Hitchcock's 1950's film 'To Catch a Thief'. I love their recklessness and their elegance. Likewise, I am fascinated by Audrey Hepburn's style. It was the time when the French Riviera was the place to be, the Golden spot.
Question: With Atelier des Ors, your aim is to reinterpret French heritage in fragrance creation. Can you tell us what is your vision of the French way of life, what kind of castle are you inhabiting?
You are spot on. I dream of a castle, one that is really magnificent in the Loire valley, Chambord. As a child, I often visited my grandparents who were living close by, and we would often go to Chambord. It was like a ritual. I was utterly fascinated by the double spiral staircase designed by Leonardo da Vinci. I spent hours going up and down those staircases. The French Renaissance is a shining period, when the arts flourished with the best artists from Italy and France but also with inspiration from overseas. When King François I commissioned the construction of its castle, he had in mind the Constantinople skyline. You see that from a young age, the East was already inspiring me!
Question: Let's talk about your scents, how did you meet the talented Marie Salamagne, your designated perfumer at Firmenich?
Marie is accustomed to working for famous houses such as Jo Malone, Yves Saint Laurent, Maison Martin Margiela, Armani, Guerlain… and I was just someone with an idea in my head. In life, once again, friends build bridges and magic happens. When I was living in Dubai, I became good friends with Louis who worked at Firmenich. He was the match-maker. I met Marie and it was a golden encounter. I had found my creative partner. The one who guesses my ideas, shares my passion, my values. We understand each other perfectly. Marie has created the three Atelier des Ors perfume collections Black, White and Riviera. I cannot envisage switching out the perfumer from one fragrance to the next. My gold nugget is too precious.
Question: The adjectives that come to mind for Atelier des Ors are mysterious, sensual, flamboyant, captivating. Can you tell us more of your world?
Let me talk about the White Collection. The theme is the search for happiness. I had this universal theme in my mind. Naturally, this led me to Klimt's Beethoven Frieze painting. This painting was created in 1902 for the Vienna Secessionist Exhibition to celebrate the great composer Beethoven. But not only. Klimt was the leading figure of the Vienna Secession, an art movement rebelling against the established art form. It also aimed at bringing the art forms together, the 'Gesamtkunstwerk'. This painting had it all - image, music, gold leaves, poetry. It was as if it was waiting for Atelier des Ors to come around. One art form was missing, the art of perfumery, so my interpretation of the famous triptych painting resulted in three perfumes and the White Collection was born.
Question: From all your adventures, travelling around the world, is there is a particular place or country that inspires you?
Undoubtedly it is the Middle East. I lived and worked in Dubai for 10 years. I was drawn to the eastern culture. I was fascinated by it. I was lucky enough to go to Damascus and see beautiful ancient sites, to learn about Iran and Iraq… This experience overseas enriched me enormously. I came back to France as a different person. I know much better what is my 'French' side but as I learnt from other cultures, I took from them some other valuable things. It allows me to connect better with people with different backgrounds.
Question: Who are your staunchest 'Gold' supporters? Those sharing your Gold fever?
To my surprise, we have many supporters and it seems that the fever has spread as they are now located in 50 different countries. Their vision of luxury is what binds them together. A French luxury independent brand resonates in their hearts. And some of them may even be gold fans too. I'll give you that.
Final Word
Jean-Philippe could have done a one-man show. Bragging about himself to be blunt. After all, he is the mastermind behind the brand. Absolutely not. There was no 'cocorico'. During all the interview, his intent was to explain how, with Atelier des Ors, he has created a platform to showcase the skills of different artists. He is a man who knows how to orchestrate talent. I am going to say a man of talent himself since he is not around anymore. I have the power of the final word.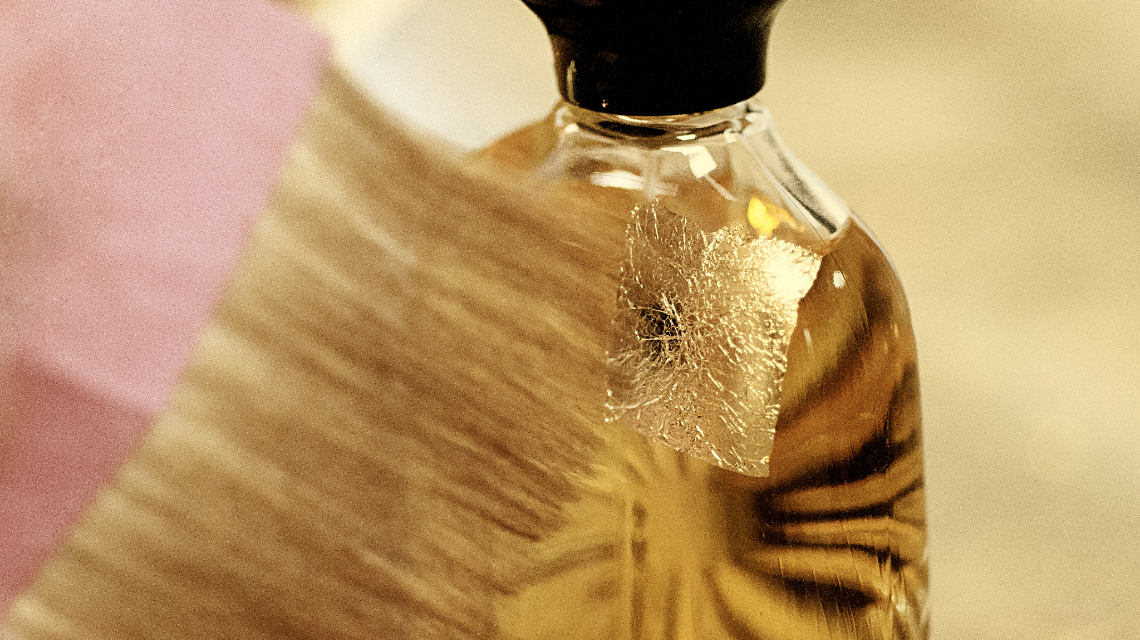 Atelier des Ors Craftsmanship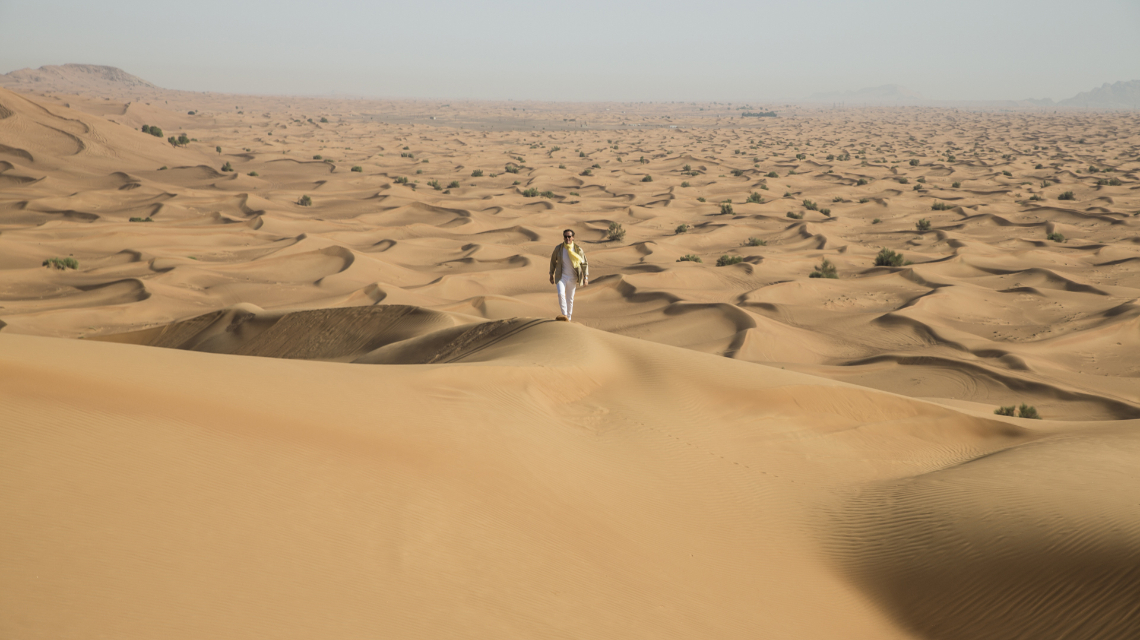 Jean Philippe desert Adventure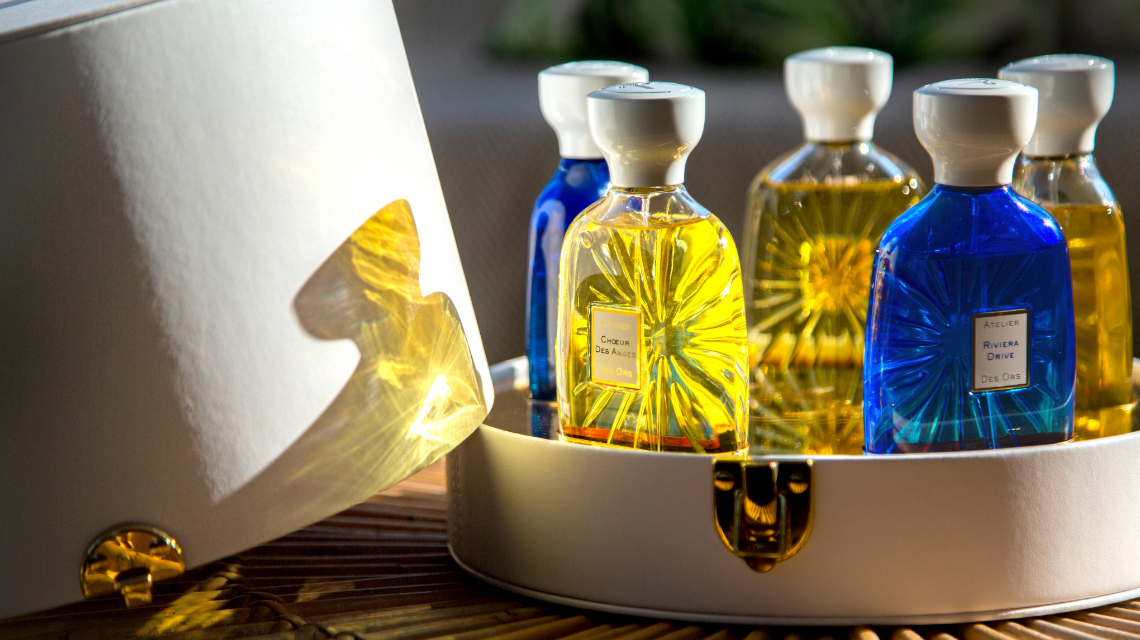 The White and Riviera coffret