The Stellar Rise of Korean Fragrances has rich cultural references
2023 . 07 . 20 | written by Laurence Arrigo Klove
In Korea, going back in time to 500 B.C, perfumes had a prime role in the rituals of every-day life. Koreans used the power of scents to generate wellness by eliminating negative energies, purifying the mind, and protecting the body. At that time, the Korea Folk religion, a form of shamanism, believed in spiritual and natural energies influencing our physical world and having healing powers. Perfumes belonged to this universe, enacted both by monks and common men. When Buddhism arrived in the Kingdom in the 4th century, it integrated the folk rites of nature worship and became Korean Buddhism. Today, it is more a tradition than a religion, with a deep philosophical and cultural heritage.
Perfumes, a ritual in the Korean spiritual connection with nature.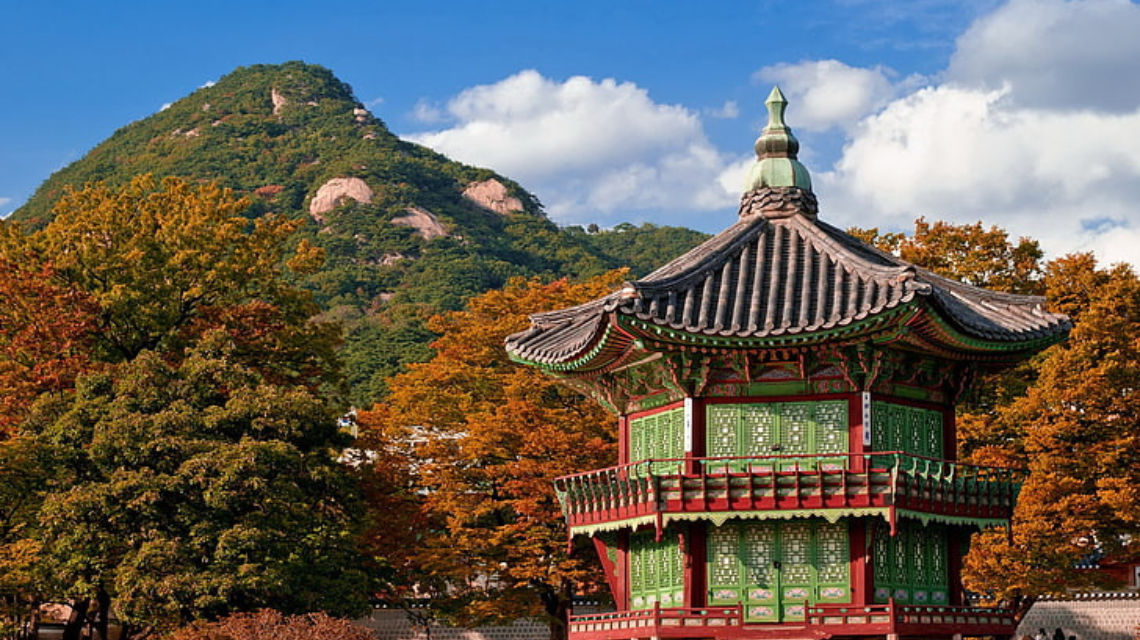 Korea cultural heritage mixes religion, spiritual and natural energies
Fast forward from the past to the present, Korea is widely known for its invention of K Beauty, for being a land with a high level of innovation. This is where new trends happen, where consumers rapidly and intensely embrace novelties made at home or from outside. Yet today the country's rich fragrance cultural heritage is still forgotten and unknown.
Luckily, a handful of Korean creators have decided to put an end to the country's fragrance oblivion. Those entrepreneurs have launched their perfume company at home in Korea or where they live abroad, like the United States. While each brand tells a unique story with a specific angle, they all share a common inspiration from Korea history and cultural background.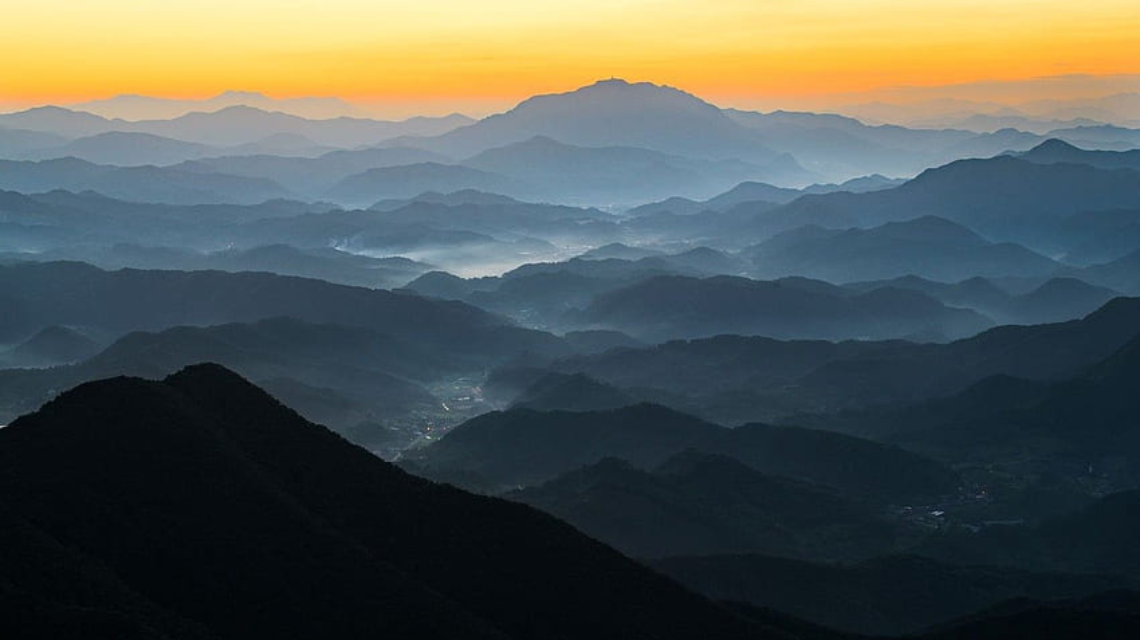 A spiritual sunrise over the mountains of Korea
A Korean Olfactive Renaissance is Blossoming
An intense explosion of olfactive impressions drawing inspiration from Korea's heritage is intensifying. The overarching mission is to resuscitate the country's rich past, preserve it and diffuse it profusely. Showcasing the beauty of Korean culture is really what this renaissance is all about. Life in Korea is infused with a strong sense of balance and harmony with natural and spiritual elements. Likewise, Korean perfume brands aim to achieve a harmonious state blending tradition with modernity, peacefulness, and movement, ensuring a coherent continuity.
A poetic emotion and a deep connection with Korea
Each fragrance triggers a poetic emotion and a deep connection with a precious piece of Korean culture. The essence of Korea's culture is encapsulated in the visual of its national flag. Korea is home to the oldest representation of 'Eum-Yang', Yin-Yang in Chinese, found on a stone and decided to use for the flag. The red and blue circle in the centre called 'Taeguk' or 'Great Extremes' features the oppositions that are at the origin of all things in the universe. The image summarizes the central thought of bringing together opposed forces into perfect harmony and balance.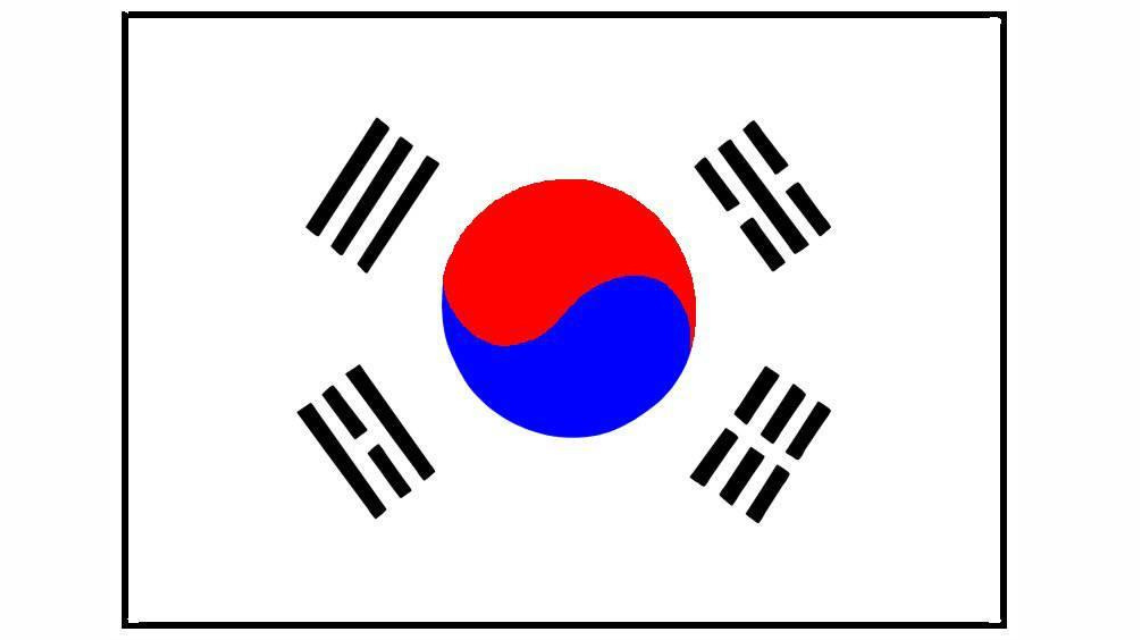 'Taeguk', the national flag of Korea, an adaptation of the 'yin-yang' symbol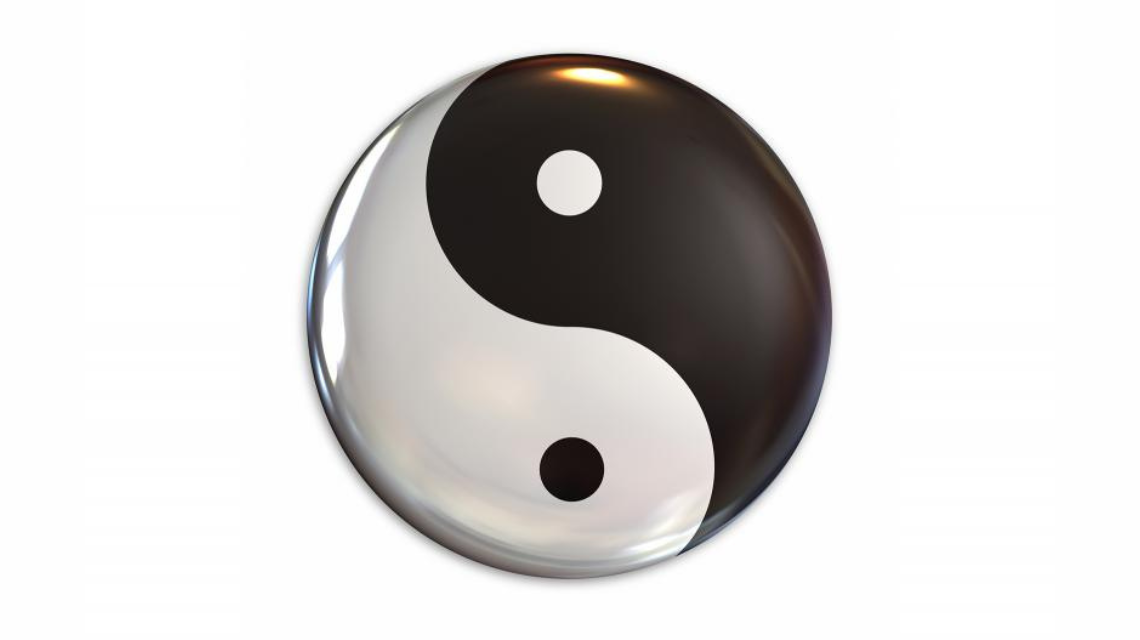 The Yin-Yang symbol, balancing opposites
Korea's Stellar Rise of Perfume Brands is Visible
International major media have taken notice of the Korean perfume renaissance: Allure, GQ, Forbes, Birdie, W, The New York Times, Cosmopolitan, the Fragrance Foundation and more have all published articles on the blossoming of multiple Korean perfume brands, all authentically inspired by their local culture. Based in Korea like NONFICTION or GRANHAND, or in the US as ELOREA, the variety of their product design, olfactory signature and boutique style showcase a blossoming and rich artistic creativity.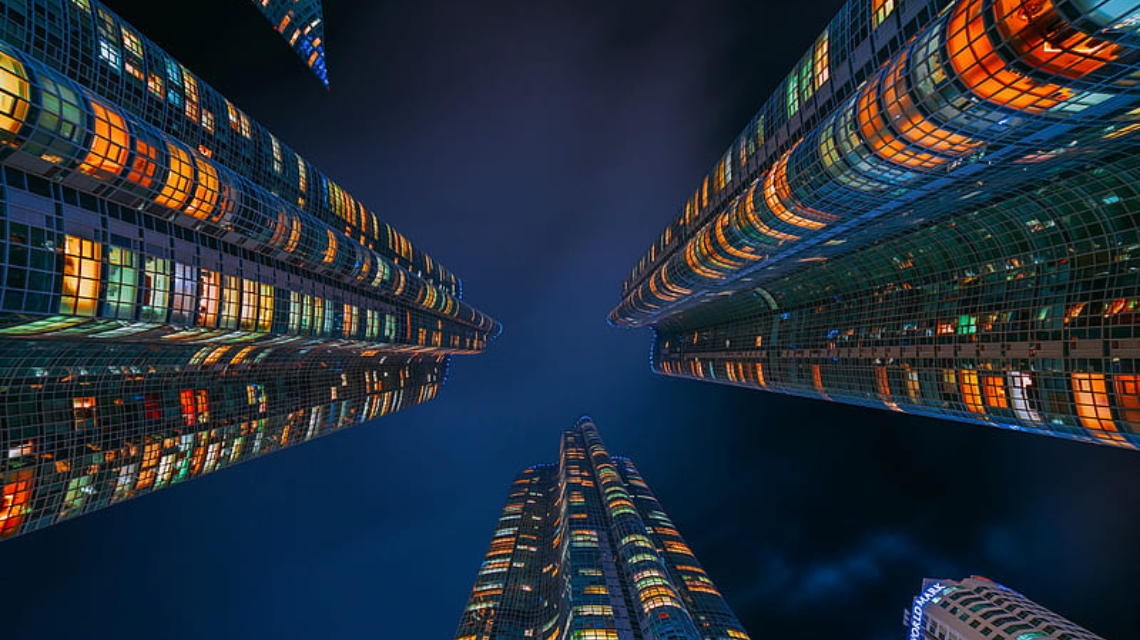 A visual interpretation of the steep rise of perfumes
NONFICTION inner contemplation and self imagination
The brand believes in reconnecting with oneself and finding calmness with a simple ritual. Each fragrance design has been carefully crafted with pure aesthetics and narratives that aim to create a personal meaningful experience. The brand calls this experience the 'finding your own solution' or 'discover yourself again' between the external disruptive world and the inner contemplative voice. Thereby, non-fiction, true beautiful stories unfold in a daily ritual. Their fragrance collection is wide, with home scents, both candle & room sprays, personal fragrances, body care and hand care. The names of the perfumes are beautifully enigmatic and evocative: 'Table Guest', an interior scent welcoming invitation; 'Gentle Night' and 'Forget me Not', delicate impressionists' expressions. 'In the Shower' is not about a bathroom shower but when a dark forest rain downpour, filled with an airy citrus Campari accord, falls on the damp earth and combines with woody and smoky notes. The illustration of a forest silhouette in the change of season makes the story before it becomes one personal story. NONFICTION has a substantial distribution dimension with four flagship boutiques in South Korea, major offline retailers as well as online players. Overseas, it has a sizeable presence across Asia and has already set foot in Europe. And the story continues…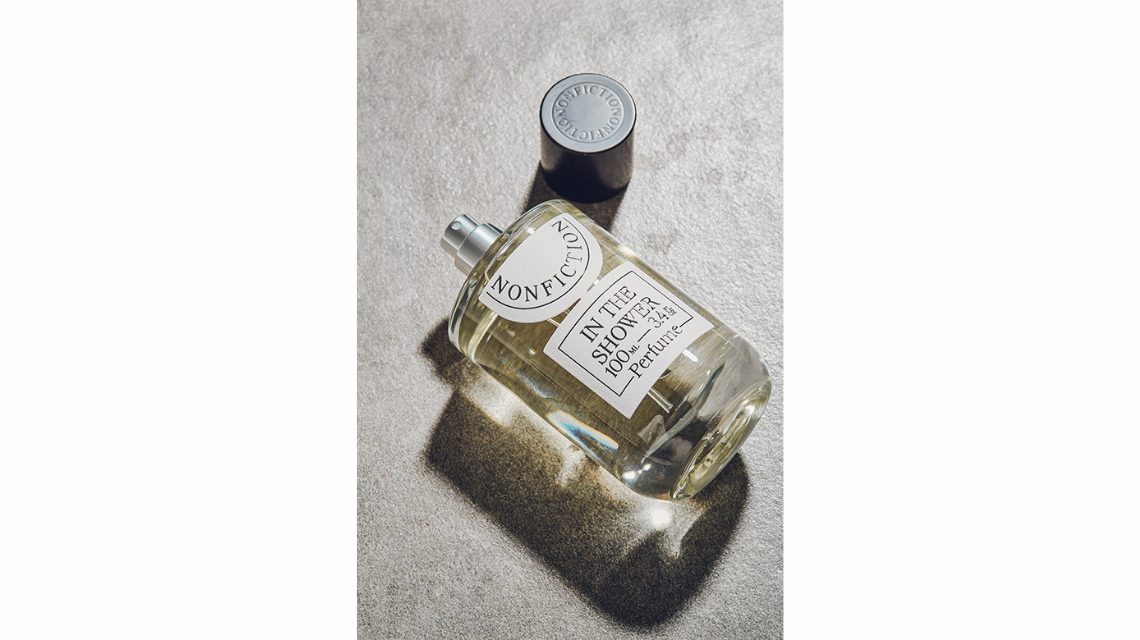 The GRANHAND teamwork at lumberjacking perfumes
The team's artistic drive explodes into multiple shapes and forms: essays, films, photography, reels, lifestyle objects, stationary, 'peacekeeper' tea and an explosion of fragrances' variety. Their approach is to create an experience that will have a lasting impact on our lives. They constantly experiment and play with the principle 'sometimes you win, sometimes you learn'. Their slogan is featured on a 'milk glass', which is a white mug. Their lumberjacking 'cut' of the world we live in, is extremely modern, creative, and destabilizing. Their perfume inventions such as 'Susie Salmon', 'Lucie Diamond' and 'Lucien Carr' are unusual enigmas to be solved and fragrance stories to be finished. The Lumberjack scent story is one of a wild forest where 'dangerous tools' can be used, and which instantly provide a basic instinct feeling of pleasure. Their scent collection encompasses home scents, with diffusers, candles, scented pouches or 'sachets', as well as hand care, wash, and cream, and 'multi perfume'. Their multi-usage spray is to be used on the body, room, or fabric, lasting between 5 and 6 hours on the skin. Coming soon, signature fragrances are on their way. GRANHAND has a distribution covering different neighbourhoods of Seoul with six flagship boutiques in Dosan, Namsan, Mapo, Seochon, Sogyeok, and Bukchon.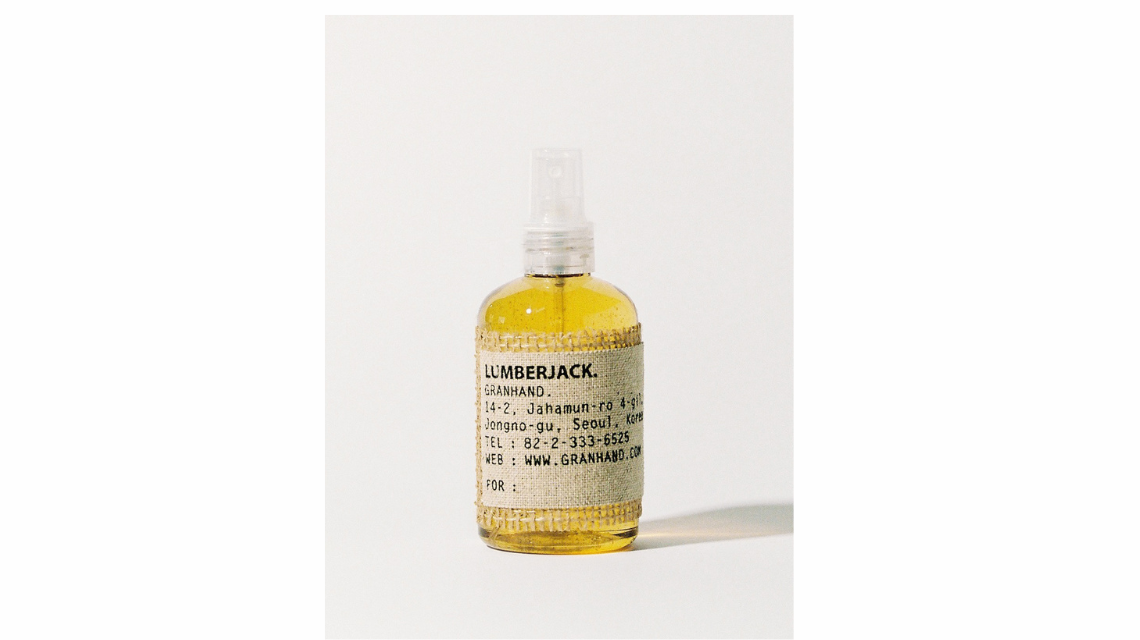 Grandhand's most known perfume, Lumberjack
ELOREA, the beauty between the 'Elements' and Korea
Su Min Park and Wonny Lee, the two founders based in New York City of ELOREA, a portmanteau between 'Elements' and 'Korea', want to showcase the beauty and complexity of Korean culture. In their mind, each scent is a way to connect with the precious Korean spiritual and artistic heritage. The Korean cultural background is highlighted with all texts printed in both Korean and English. The brand foundation is made of a balance between natural and spiritual elements, classic and unconventional ideas, minimalism, and luxury. Every single detail has been carefully designed with a special focus on sustainability and high quality. Beautiful organza pouches ornate both the perfumes and candles from the collection. The creators are also adamant to keep their promise of carefully crafted products and are proud to keep their production to a small batch size. The line 'vegan-unisex-small batch' is clearly repeated on every product description. The highest quality of material sourcing, from Grasse and elsewhere, is also added to the exceptional care given to each fragrance creation. The brand is made of perfumes, their corresponding candles and a hand care line called 'Joy'. There are two perfume collections, each one made of four fragrances: 'Forgotten words' features Inflorescence, Be by my side, Hazy Blue and Gentle Shower. Whereas the 'Elements' collection depicts Water, Heaven, Earth and Fire, the natural energies of our world. In addition to its thriving online US business, ELOREA has opened a stunning flagship boutique in NYC in May 2023 with a unique concept made of a triptyque 'SCENT_CAFE_ART'. Both café and art gallery showcase Korean artisans and artists. From its launch in November 2021, the brand has also decided to support American and New York Korean Associations. The Korean 'Lineage of Scent' is in good hands with Elorea.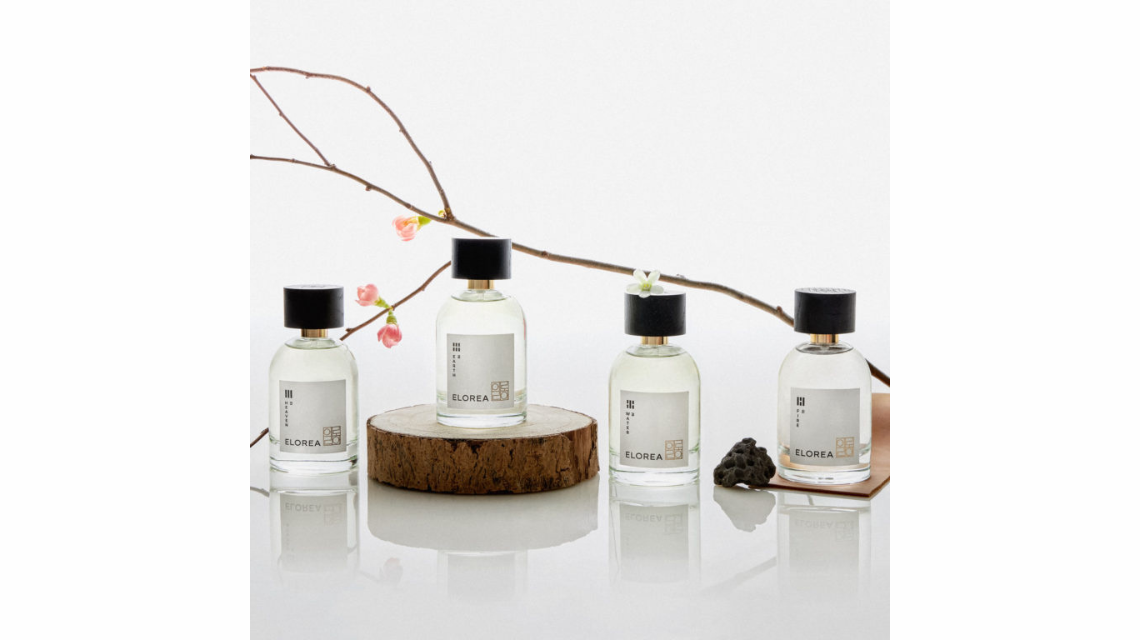 Elorea perfume collection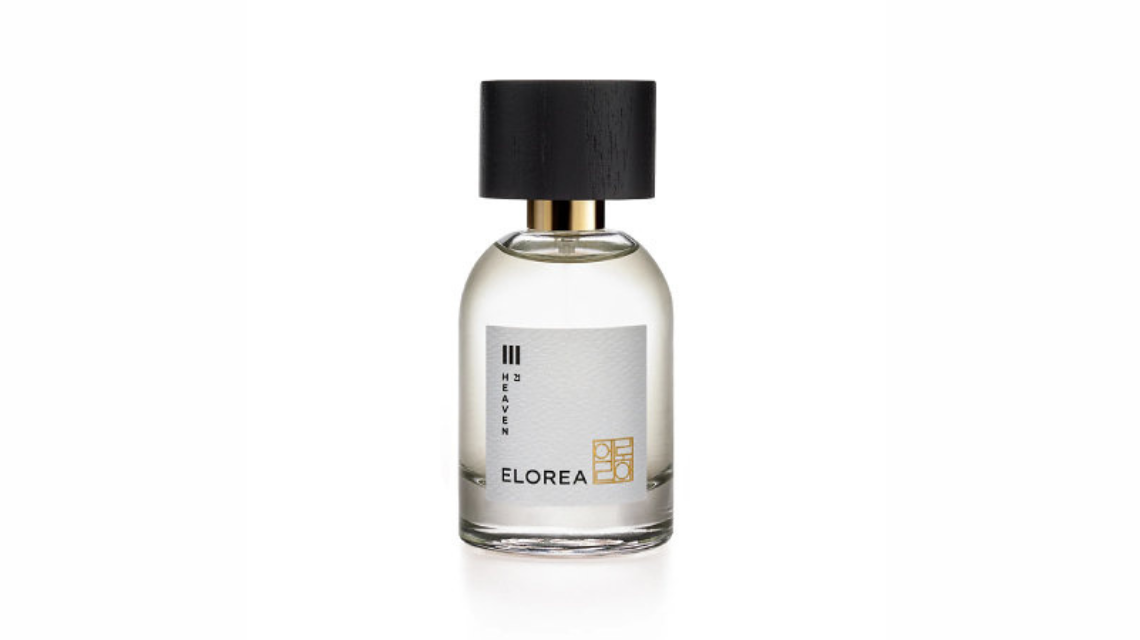 Elorea Heaven Perfume from the Elements collection
This is Korea 2023 into the world.
With a house full of poetic imagination, cultural inspirations, and fragrance creations. Korea is already ready. No need to wait till 2030.
'The path we've drawn,
The dream of stepping out into the world.
This is World EXPO 2030 BUSAN, KOREA'.