The sky's the limit for EX NIHILO. As long as it is a blue sky.
2022 . 06 . 23 | written by Laurence Arrigo Klove
The luxury brand is experiencing a growth spurt. Sylvie Loday tells us why she is at ease with the competition game and why EX NIHILO 'blue' ambition has no limits.


EX NIHILO is no longer a start-up. Born in 2013, the company has significantly expanded and opened flagship stores on all continents. The three founders have stuck to thir original concept of using top quality ingredients, bringing innovation, and offering personalization with a luxury retail perfume experience. Success has followed and client loyalty has been strong. They are now accelerating their expansion plan. Their new ambition is China. They want to reach for the sky and be taller. Taller possibly than the world's highest skyscraper. Up there, the sky is always blue.


The competition game leaves space for new brands
Question: Sylvie, may I start asking you how can a new launched brand thrive inside the saturated perfume world?
I would like to answer that it is not an issue, there is room for everybody. The market challenge is not really its space availability but in the real added value offered to the client. Does the brand offer or not something special and authentic? Is that renewed over time? Is the founder interacting with its audience so that a direct communication and a strong connection can happen? At EX NIHILO, we are three founding parents, Benoît Verdier, Olivier Royère, and me, and we bring complementary skills to the table. One thing remains common, we are fiercely and proudly defending our values, of being a luxury avant-garde perfume brand, from Paris.


Luxury is about never compromising on quality
Question: what do you mean when you say that you are a luxury brand?
For us, it means that there is no compromise on quality. We need to be able to demonstrate that our scents, their packaging, the technology we use, our clients' bespoke services, our artists' collaborations, our creativity are always impressive and stand out from other proposals. Time and over again.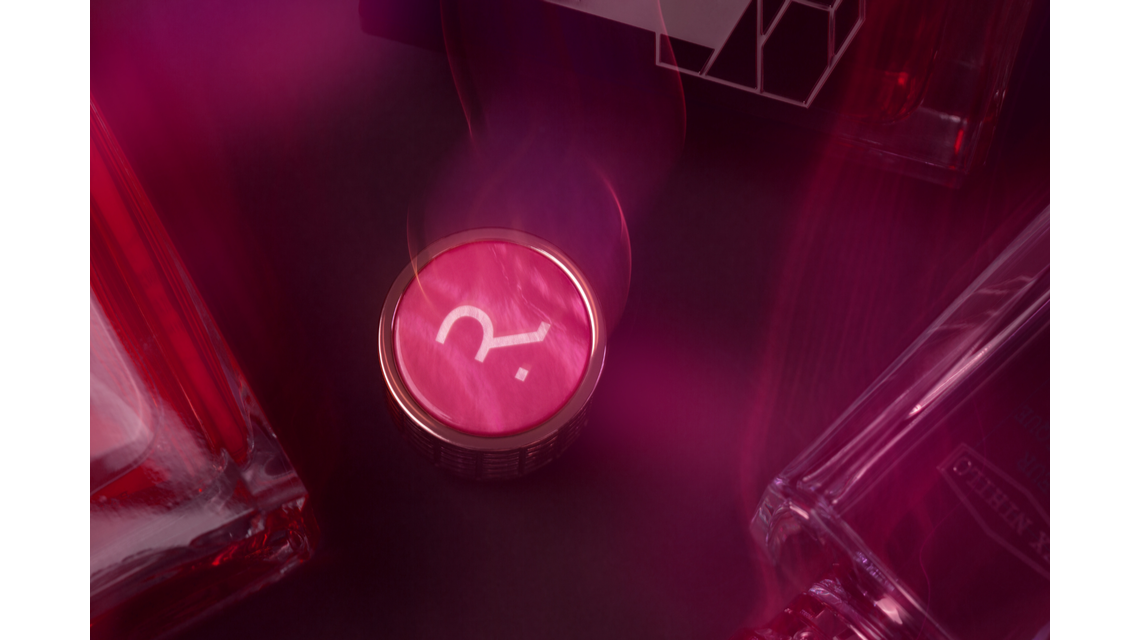 A limited Xmas rose edition by Ex Nihilo
Question: are you suggesting that it is more difficult to sustain the test of time rather than the initial launch?
Absolutely! It is quite easy to launch a perfume brand. There are low entry costs in comparison to other industries. However, being able to finance future growth requires anticipation and recurrent cash flow injections. More importantly, having the right strategy in place at any given time is paramount. We live in a world full of crisis or of unplanned events, what is called the 'VUCA' era. Being agile is necessary. Having the capacity to compensate one downside with another upside requires a global vision and a perfect knowledge of one's business model.
Question: talking about the business model, how do you cope with the current sharp increase of transport costs and raw goods?
That is a hot topic. In the past, we were not used to such steep and sudden increases in raw materials and transports. Some suppliers increased their prices by 10 to 15% in just one year. Transport costs have also sky rocketed. To keep their margins, most brands, large ones as well as smaller ones, pass on the additional cost to the customer with a higher retail price. Retail price increases were usually taking place once a year. Now we may see bi-annual price changes or even more in some markets. Inflation, in a nutshell.


By opening flagships, we are bold and successful

Question: what do you think has made EX NIHILO particularly successful?
Being Bold. Not only in our brand DNA concept, but also in our strategy. We opened head front a flagship in Paris on 352 rue Saint-Honoré; instead of starting with the usual shelf space inside a department store. It was a risk we were willing to take and that we continue to practice. Our flagships are core as they offer the full EX NIHILO experience to our end-clients while showcasing our brand universe to our B2B partners. Bespoke services* account between 20% to 25% of our sales in our flagship's stores. Paris allowed us to win other prestigious openings subsequently. The opening of Harrods, for example, would not have been possible otherwise.
*Include the personalisation of our core fragrances with up to nine ingredients thanks to the Osmologue technology, engraving services, and perfume bottle caps personalized choice.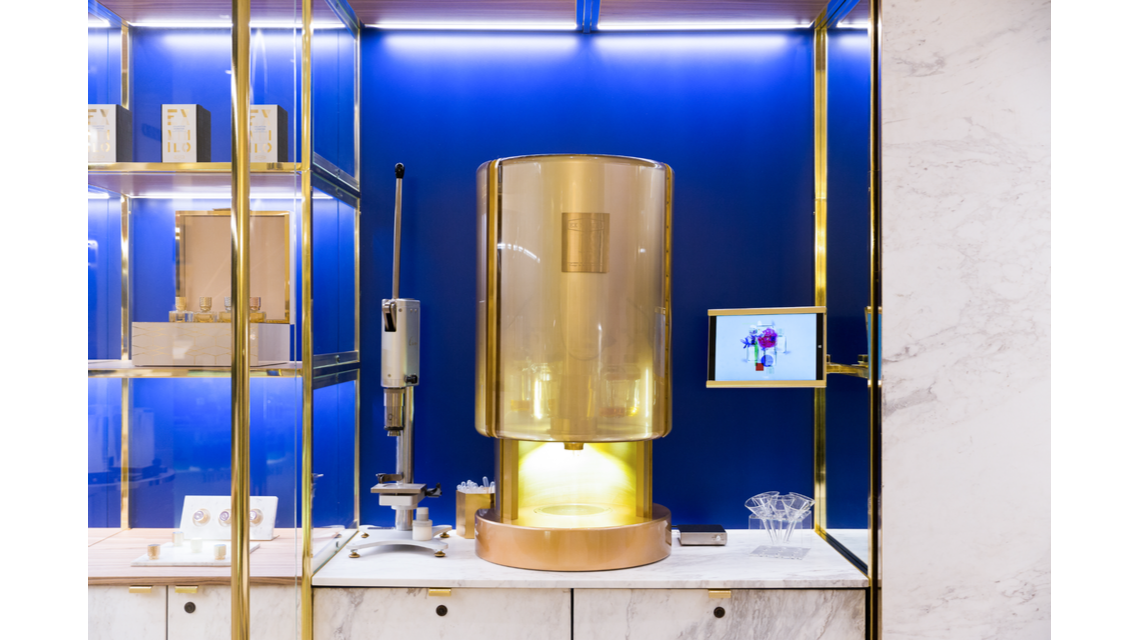 Question: tell us more about your prestigious distribution network
Certainly. Being successful in the Salon des Parfums at Harrods* in London was a major milestone that allowed us to open personalised shop-in-shops in the United States within prestigious doors such as Bergdorf Goodman and Saks. Russia and the Middle East followed suit. We have decided to reconnect with our strategic ambition to open EX NIHILO flagship stores. We will double their number by the end of this year reaching a total of 6: Taiwan, Doha, and Riyadh will be added to the current list of Paris, Los Angeles, and Dubai.
*Harrods opened in 2014, Tsum Moscow in 2015 and Bloomingdales Dubai in 2017. Korea was last in 2020.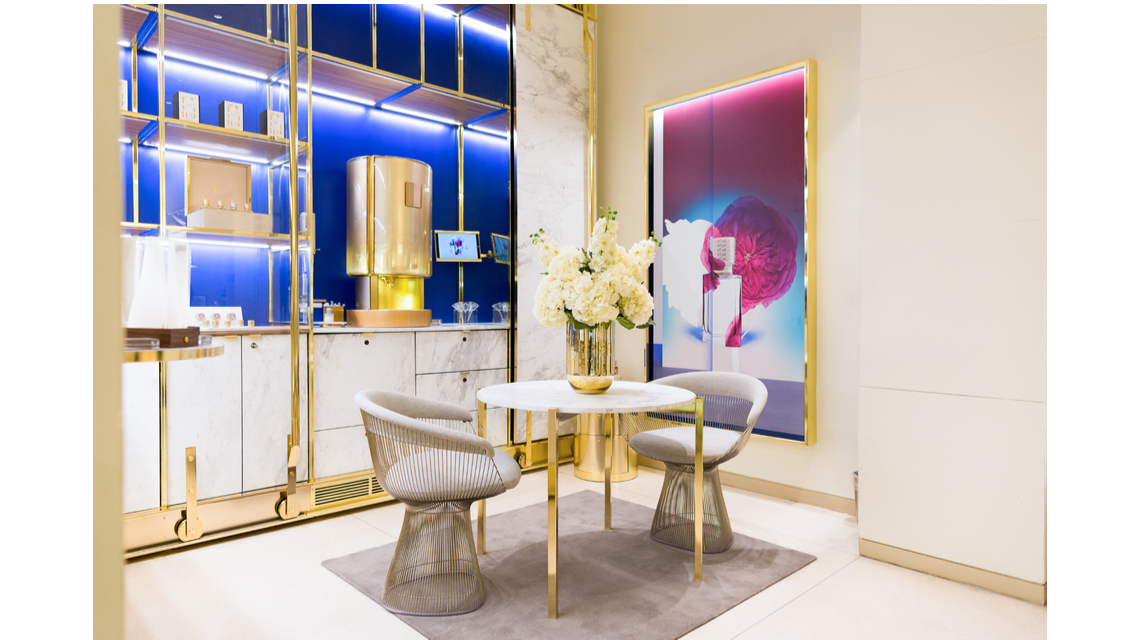 Ex Nihilo at Bergdorf Goodman
Question: so global expansion is accelerating…
Yes, it is. But we remain loyal to our strategy of opening selective high-end perfume stores. We have now reached 250 points of sales worldwide. If you compare with other brands that is small number. We also do not want to give the brand to pure e-commerce players. We believe in the strength of our own shop online, one covering the US & Canada and the other one for Europe. Naturally all our distribution partners such as Saks and Selfridges are extremely focused on developing sales online. That way, we control and develop our brand appeal and loyalty.


Loyalty is when clients become brand ambassadors.

Question: let us talk about customer loyalty, how do you make that happen at EX NIHILO?
First, I need to start with our fundamentals. We use beautiful materials from Givaudan, we work with one perfumer at a time we have carefully selected, we give her/him freedom to create, and push for an original twist in the perfume construction. Our clients really can feel the difference and naturally our tailored services have a major appeal. I would add that to build loyalty we stick to being authentic and sincere. Quite many of our clients have met one of us* in person somewhere or at least members of our team. In one way, our clients consider themselves EX NIHILO brand ambassadors. They like so much the brand that they want their family and network to discover it too. We are also incredibly happy to have plenty of Gen Zs that have fallen for EX NIHILO. Innovation is our strong asset.
*The three founders

Question: in terms of product innovation, how many perfumes do you usually launch a year?
We typically launch two perfumes a year as we mirror the fashion fall and spring collections. Our most recent perfume release is Iris Porcelana, we wanted to develop a soft and reassuring embrace using one of the most noble ingredients, iris, while adding an unusual creamy sandalwood twist. We have now reached a sizable number of perfumes, with forty scents across our different EX NIHILO collections.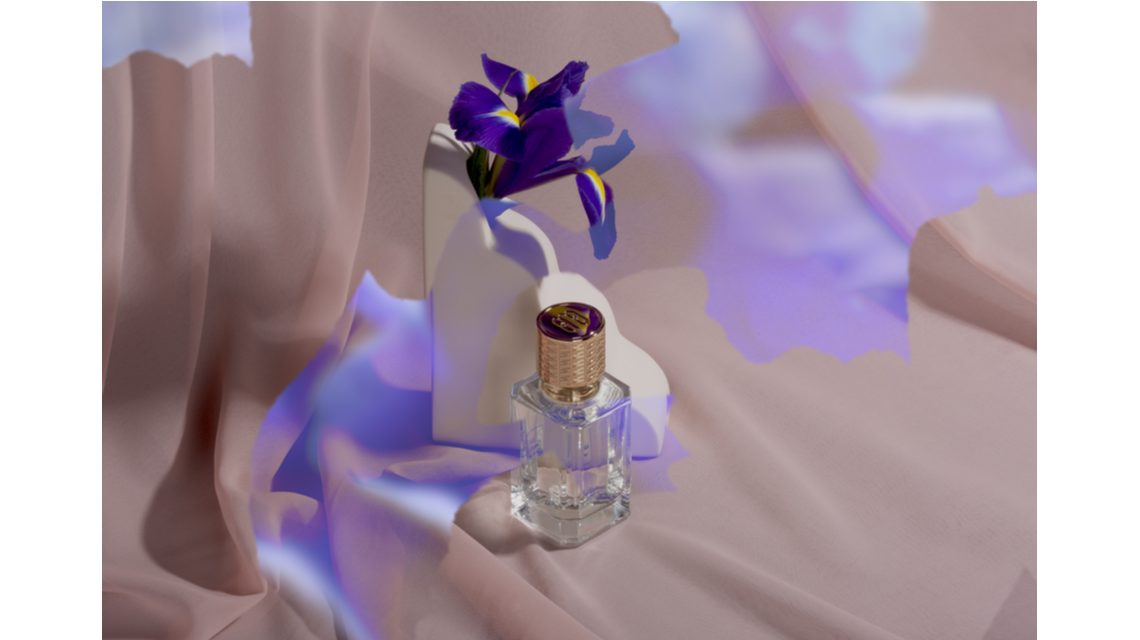 Iris Porcelana, Ex Nihilo latest perfume release
An Irresistible Blue Ambition.
Question: So, Sylvie, what is your future 'blue' plan?
I can sum it up in one word. China. China is the new frontier for EX NIHILO. A huge untapped market opportunity, a complex one that cannot be rushed into. I see us gradually reaching ten flagships there. We are working diligently on this plan. The sky's the limit.


EX NIHILO ambition is taller. Taller than the highest skyscraper.
Blue is EX NIHILO brand colour. Blue usually brings to mind feelings of calmness and serenity. In this instance, it depicts a high level of confidence backed by a strong determination. In other words, pure ambition. Take Sade's song and twist it with EX NIHILO 'My ambition is Taller. Taller than the Shanghai Tower*'. High up, the sky is always blue. Under such sky, perfume passion and talent are also blue.

*World Highest Skyscrapers Ranking: 1st. Burj Khalifa, Dubai, 828 m 2nd. Shanghai Tower, 632 m. 3rd. Makkah Royal Clock Tower, Mecca, 601 m. 4th. Ping An Finance Center, Shenzhen, 599 m. 5th. Lotte World Tower, Seoul, 554 m. 6th. One World Trade Center, New York City, 541 m. 7th. Empire State, 381 m.