THE NEW DYNAMIC IN TRAINING
2020 . 09 . 25 | written by Karen Marin
As most countries emerge from lockdown, and stores reopen, salespeople are thrust into an environment that is vaguely familiar yet possibly changed forever. What they need now to perform at their best has changed from what it was pre-pandemic. Trainers are also called upon to provide more than product knowledge and coaching on selling skills. This new reality is a worldwide phenomenon that has led to a growing need for emotional connections and psychological support, both from trainer to salesperson and from salesperson to customer. For this article, I have interviewed three individuals from different continents in order to present a semi-global perspective onto the subject of training and how it is being managed today. The participants include:
NATHALIE PICHARD: Founder of toPNotes, a Paris-based agency specialized in creating tailor-made trainings focused on sell-out and customer relationship building while providing market and retail expertise. Nathalie is also a fragrance evaluator, and she assists young brands with marketing and business development.
CHI WAI TANG: A multi-talented executive with expertise in training and promoting fine fragrance in China and Asia, Chi is also a consultant in business development for the luxury goods market and works with a number of luxury perfume houses to train their trainers.
FRANCOIS DUQUESNE: Entrepreneur in the fragrance industry with expertise in brand management, creation, development, and distribution, François left his native France several years ago and is now based in Southern California.
TRAINING IN THE RETAIL ENVIRONMENT
In your opinion, what are the greatest training needs now for employees at perfumeries or department stores?
NATHALIE PICHARD: To be honest, I think the biggest need for managers and staff is consideration and expertise. The job of selling is more complex and harder than ever and it will be much harder in the upcoming months due to the current COVID-19 context with job cuts, department store bankruptcies, store closures and so on. Some brands and their BAs may disappear.
Traditionally, Beauty advisors expect to be respected and valued, and they want to believe in the products they are selling, with clear and authentic messages from management and brands. Today, they are asked to become hybrid salespersons who can ''play" with digital, have cultural & fragrance knowledge, manage data, have emotional intelligence, and be multi skilled. As their role has changed and clients have become more complex as well, they need to be accompanied, coached, trained on the long term and gain in expertise. Although online selling can cannibalize a big part of offline selling, it will not change experiences and services to the same extent. That's why I'm still optimistic about the role of the retail staff and the need to invest in it.
CHI TANG: As of July in China, things are getting back to normal. Salespeople need product knowledge especially for new launches but they continue to need moral and psychological support. They need to be listened to and encouraged. During the lockdown, trainers depended on their WeChat communities to maintain constant contact with their staff, to continue to build the team spirit and to create the sense that everyone together was part of a brand family. This contact continues and it has a positive effect on the salespeople.
FRANCOIS DUQUESNE: I think education is more important than ever before now especially when you consider the retailers are a kind of ambassador for the brand. What I have found is that it's important to train the salesperson on product and brand knowledge but also to educate the entire community because it brings everyone together. We did online and Zoom trainings during lockdown and this continues. We also did Instagram live events for the retailers where the customer was also invited. So brand owners, retail staff, customers could all learn about how a brand was founded, what the brand story is plus product knowledge. This goes beyond basic training because it builds the community. The most important thing right now is to connect with the community so the interaction is more important than ever, whether it's physical or not.
How can a retailer train the staff to enforce hygiene standards while also providing the finest customer service?
NP: Hygiene at the point of sale has always been crucial with or without the pandemic. We all want perfumeries to be clean, desirable and pleasant places. Today, with COVID-19, retailers are placing too much emphasis on hygiene and safety rules to reassure frightened clients and make them comfortable in their shopping journey. It's necessary but it's not what builds sales. Retailers should focus their trainings more on behaviors, soft skills and selling methods instead of hygiene. Small details make the difference and bring the best surprises.
CT: In China, when the customer visits the store now they are accompanied by a salesperson from beginning to end, so it is a guided service in the luxury sector. They can't touch testers and they certainly can't put the nozzle to their nose as people used to do in the past. The salesperson may offer them a sprayed blotter, or if they agree, the fragrance can be sprayed on the skin. Because it is a one-on-one service it comes across as more luxurious.
FD: In the US so many stores are still closed so this is less of an issue. However, the salespeople are trying to stay in touch with their clients through calls and text messages and this is a great way to give one-on-one personalized service. Some stores are offering curb-side pick-up of orders, but then there is little interaction between the salesperson and the customer.
Are we seeing a renaissance of the old-style clientelling, where sales associates had a client book, and they called their clients?
NP: I don't know if it's an old style but yes, in a measure! In France, salespeople have their mobile phone. They can chat or talk directly with their clients and give them news or advice. They can push sales. We call them new 'personal shoppers'– even if we know that selling is by essence a personal and unique relationship. Nobody likes to be treated in a group at the same time, physically or digitally. In a way, this one-on-one communication allows the client a better appreciation of the brand via its ambassador.
CT: In China, all the salespeople created their own customer groups on WeChat. They stayed in touch on the app by sending product information, by sending tips, by letting customers know about special promotions, and by asking if they could be of service. It was a community forum between the salesperson and her customers. Then, the customers would contact the salesperson privately to place an order, to ask specific questions or to get further advice. This is our modern system of clientelling during lockdown!
FD: The old school style is coming back, and yes, it's on the phone but it is key. Even if the store is closed the salespeople are still in touch with the client, even without a physical store. They invite them to Instagram events for fun and to learn more. This is the way to reach out to the client through one on one communication. Great salespeople who did it in the old way know how to connect and how to promote new items and they keep selling.
How important is the post-purchase service now? Following up with the consumer and staying in touch?
NP: Post purchase service is crucial if the brand wants to get its clientele back, build loyalty and have positive feedback from the community. It's always more difficult to keep a client than to recruit a new one, and it's so easy to lose clients.! A short-term vision is dangerous. All the success will come from the way the brand keeps in touch, keeps on surprising and renewing its offer with a high level of service on all channels. The digital tools are massive. Consumers are like bees: volatile and difficult to catch in an oversized omni channel market. Perhaps the best practice is a mix of respecting the brand's core values followed by a personal phone call!
CT: Again, WeChat allows constant contact so the dialogue can go both ways. And because it is on your phone, people expect immediate responses. The salesperson is available and accessible 24/7, just like online shopping. Stores close, but the mobile phone, like online shopping, does not. So post-purchase service can happen all the time.
FD: Through post purchase service you continue to build the emotional connection with the client. The online events we are doing are helpful because they bring the customer closer to the brand, to meet the founder, the perfumer and to get a look behind the scenes.
BRAND SPECIFIC TRAINING
How can a brand conduct a training session right now?
NP: People like to meet face to face but COVID-19 has changed the way we train. During lockdown, trainers had to stay in touch and adapted their work by using digital applications such as Teams, Zoom, Whatsapp or the phone.. It's not the best way to catch the attention of the audience but it lets us communicate and stay in touch with our teams. It's difficult to share, to perceive, to smell and touch products only on a screen. Virtual training doesn't bring the same emotion that you get in live settings, so the efficiency of the training is limited. Now I will do my first live small group training in early September.
CT: In China we also tried to do trainings online or in digital meetings but they were not effective. I had a group of 9 people for 3 hours, but after 2 hours I could tell they were not as attentive. Online training has a limitation since it does not provide personal contact and thus the trainer cannot feel an instant reaction from the group. As of July things are pretty much back to normal and we can train in groups again.
FD: In the US, the only format we can use right now is virtual. There are no gatherings and no traveling. It's all about Zoom meetings and IG events. This is also why discovery kits with samples of the fragrances are more important than ever now. We just did this with one of our brands where we sent kits ahead of time and then conducted the discovery portion during the event with the group. In this way, people could smell what we were talking about. Consequently, our investment has shifted away from food and beverages to entertain and into packaging the kits and paying the shipping and postage costs to send them out.
How has the role of the trainer evolved since the onset of COVID-19?
NP: In France, the role of the trainer has evolved into a confidence booster who motivates in addition to someone who provides knowledge and trains on skills and techniques. Sales staff were at home during the lockdown and weren't always in the best conditions to work and concentrate due to distractions from the family, the constraints of their space, even illness and fear of what was happening. Trainers had to adapt their speech and use all their soft skills to motivate, reassure, follow up, and inform without knowing if the team would come back to work. The context may have brought some teams closer.
CT: I agree with Nathalie. The trainer has had to take on the task of giving emotional support over the past few months. Since no one has been able to travel all the contact became virtual and people needed positive reinforcement. I used to travel every week – I haven't gone anywhere since January so my activities have changed considerably. We know the human connection is vitally important and the trainer's role has naturally grown to take on this responsibility.
FD: Unfortunately, in the US many trainers have been laid off, and I feel this is going to be a detriment. In a sense, the digital event format is the new venue for training but it is done with the founders and principle individuals involved with the brand. It's actually become a necessity to show that the brand is still around. These events help to boost morale for all of the participants.
What role do digital tools play in training sales staff on fragrances for a post-pandemic world?
NP: Digital tools are seen as additional to physical trainings, and they will be used as refreshers, but will not replace live sessions and won't be used to provide key information. The new applications offer games – and gaming is crucial, quizzes, little training sessions about products, raw materials, the creation process, and these formats have attractive visuals. A lot of fragrances and beauty brands use specific apps (Teach on Mars for instance) which allow teams to get info/learn/have fun while they are connected, but it has to be surprising, amazing, and fast otherwise it can across as boring, and tiring both for your eyes and your brain. However, when it comes to selling methods and sales sketches, digital is less effective.
CT: China is less favorable to these kinds of trainings. Even Chanel tried to do eLearning sessions some time ago but it was not successful. Nothing replaces live. The salesperson can memorize the fragrance pyramid but in practical settings, it is usually enough to know the main note that people recognize. Digital tools will be a good supplement for pre and post face to face training.
FD: This has been less of a priority in the US right now. Some brands are developing tools that will allow the salesperson to see the inventory levels so they can be confident in understanding product availability, but this is on a rather limited basis.
Aside from digital, are there any new tools proposed to help facilitate presenting a fragrance and closing a sale?
NP: I have always advocated the advantages of physical trainings to teach selling techniques, because they work on an emotional level. Selling is so complicated sometimes and irrational, so acting out in role play can be a fun experience where people learn a lot. It's also a good exercise in building the team, their spirit and keeping them motivated. Actors, athletes, pilots, dancers, singers…they all repeat words, gestures and behaviors with their coach or trainer to naturally deliver what they are expected to deliver. Learning it live is emotionally stronger and more efficient than learning this on a screen.
CT: I agree that the live trainings are still essential. The experience is more memorable so the information learned sticks. Salespeople also want to smell, see, touch and feel products and textures. It just can't be done in a digital environment. What is most important is that the salesperson learn how to talk to the customer, to ask what they are looking for, to be intuitive and then to ask them what feeling the fragrance stirs up.
FD: Nothing replaces physical trainings but we must invent new ways to sell. We have done training videos with brand founders where the founder explains the concept, the product, everything, and then we have them interact with the perfumer. Then we let the video go viral. These are the kind of initiatives that are happening and will be almost mandatory. It won't be a press kit, and a formal training like it was before. We needed to do this anyway because the department stores were already suffering. On top of it all, they no longer have the quality of salespeople that they had years ago. Vendor reps were in the store promoting and salespeople just rang up the sale. We cannot revive this format.
GENERAL ISSUES & CONCERNS
With less customers coming through the door now, how do you keep the staff motivated?
NP: Crucial question! The vendors have to understand that this is the time to break with routine. The crisis reinvents all, this is a great opportunity to get or improve skills. Staff must be more professional and patient to pamper the few clients who are passing through the door. It's a new journey. They have time to really do their job as an adviser, personal shopper, storyteller. They have to pivot and adapt to new codes, accepting the new safety conditions (wearing a mask, washing hands and materials more often…) while bringing their clients into a desirable universe. Training and coaching are good ways to motivate. The best vendor experience creates the best customer experience!
CT: In China, customers really aren't afraid of going back into stores so this is less of a problem. Keeping the staff motivated really falls onto the counter manager and the shop manager.
FD: America is in a deep recession, and there is a high unemployment rate. The stimulus package has helped but it is limited and not equivalent to the social support enjoyed by most European countries. The traffic is down so much but it's not only due to COVID-19, it's also because of the various protests. People are not going out very much at all. And less people are working both on the retailer side and on the vendor support side so the context is very difficult. We are dealing with a replenishment business model, and luckily that can be done through online sales. We need to realize that the dynamic was already changing before COVID-19. Stores, and certainly department stores, were no longer a place of discovery. The pandemic accelerated the situation. Now the big question is how do we rebuild, how do we create a new dynamic at retail, how do we reconnect. We need to create a new environment to bring experience and discovery together and create some excitement. I believe that customers do want to reconnect on a human level though, and this will bring them back to the stores.
Are you optimistic about Singles Day (Nov 11), Black Friday (Nov 27) and the entire Christmas season? Why?
NP: For France, I think it's too early to forecast because there is still a lot of uncertainty around COVID. These sales events are very successful in some countries, and it seems online sales will continue to grow fast because of new shopping habits people have adopted during lockdown,. But because the crisis is also a major economic crisis, people may wait for better days or they may resort to "revenge spending" spurred on by having been deprived. We must wait and see how retailers and e-retailers take up this challenge of rebuilding their businesses and attracting the customer back.
CT: I am optimistic for these events. Single's Day is a huge online shopping event and we expect to see the same level of promotions as we've seen in the past. Stores are typically less involved but will offer a GWP with minimum purchase.
FD: For the US, this is one of the hardest economic crises we have ever seen and it is exacerbated by the uncertainty of the presidential elections in November. Most shopping will probably be done online. Amazon will have a historic year, and more and more brands are going on this platform. It is both a strategy of survival and common sense. Customers are enjoying the convenience of shopping from one site, checking out only once, and buying what they want when they want it. Brands have to realize, this is just a transaction, and it's a transaction of convenience. You aren't developing the brand on Amazon, you're just making it easier for the customer to buy it, and it won't be discounted. The brand needs to develop their own site and activities, and this is where discovery occurs. For example, we are planning to do some Instagram Live virtual events over a three-day period to present the entire holiday season. Brands and retailers have to entertain the community and create some excitement, especially at the holiday season.
AUTHORS NOTE:
As this article was going to press, Essential Molecule announced the launch of podcasts, named "Molecasts" which are available on their site. Founder Geza Schoen spoke to WWD about this new approach that enables the brand to educate customers on the fragrances and the brand overall. "We've covered most important topics around our product, as well as around our brand, and lots of little insides and background stories," he said. "We're within the trend of giving the client a narrative because there are so many products on the market in each category. There's such an overload, and you need to present yourself authentically and say, 'This is what we do, this is our story, this is why we do what we do.'"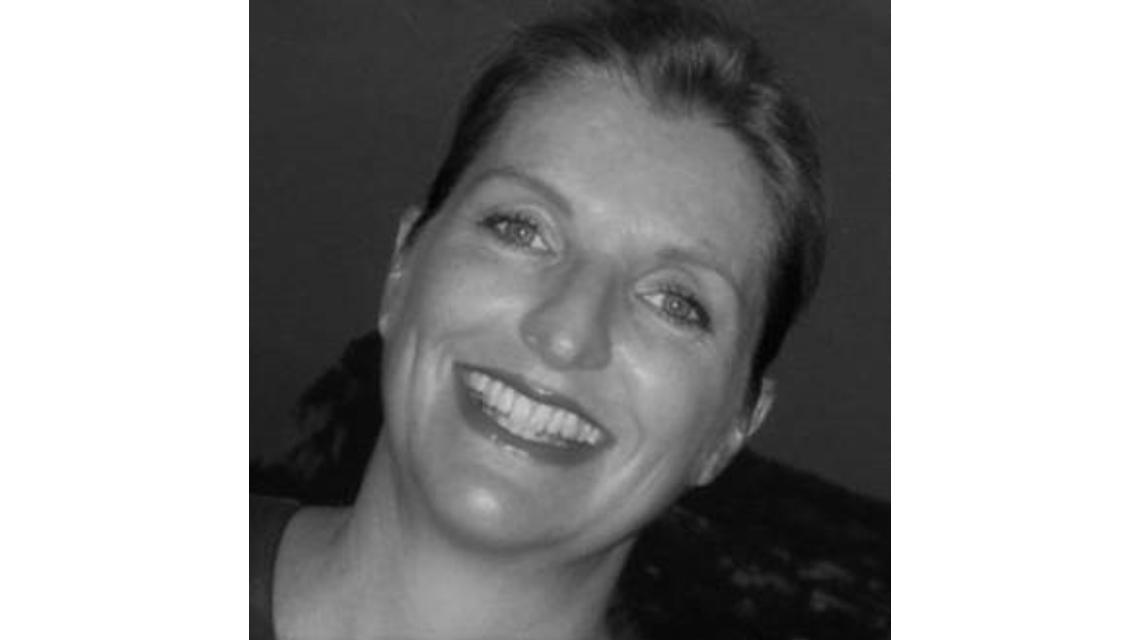 Nathalie Pichard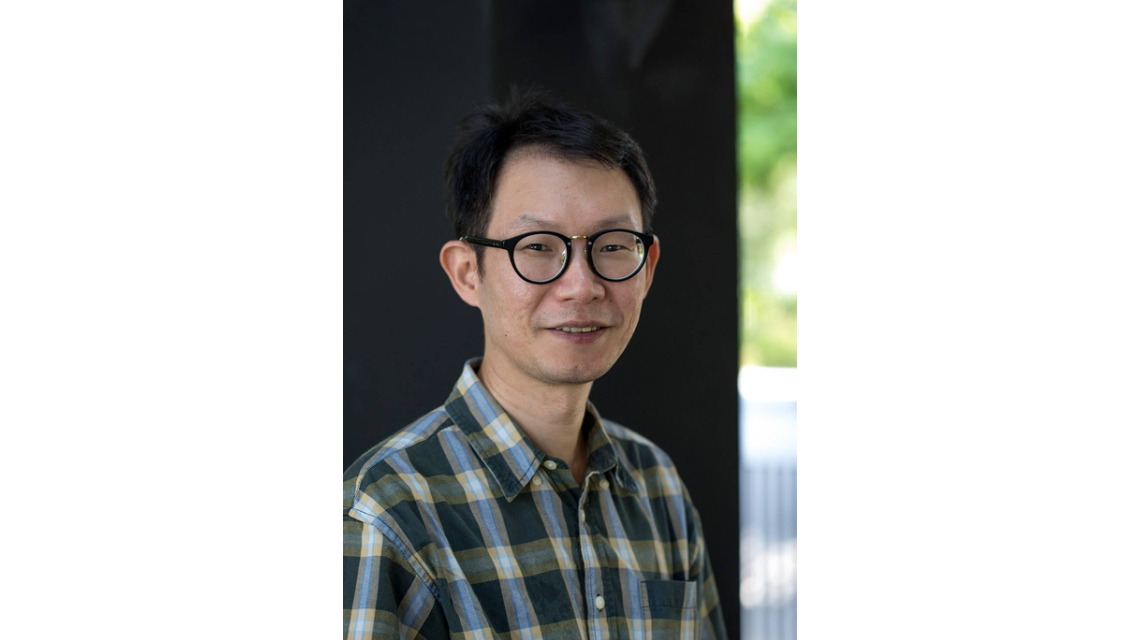 Chi Wai Tang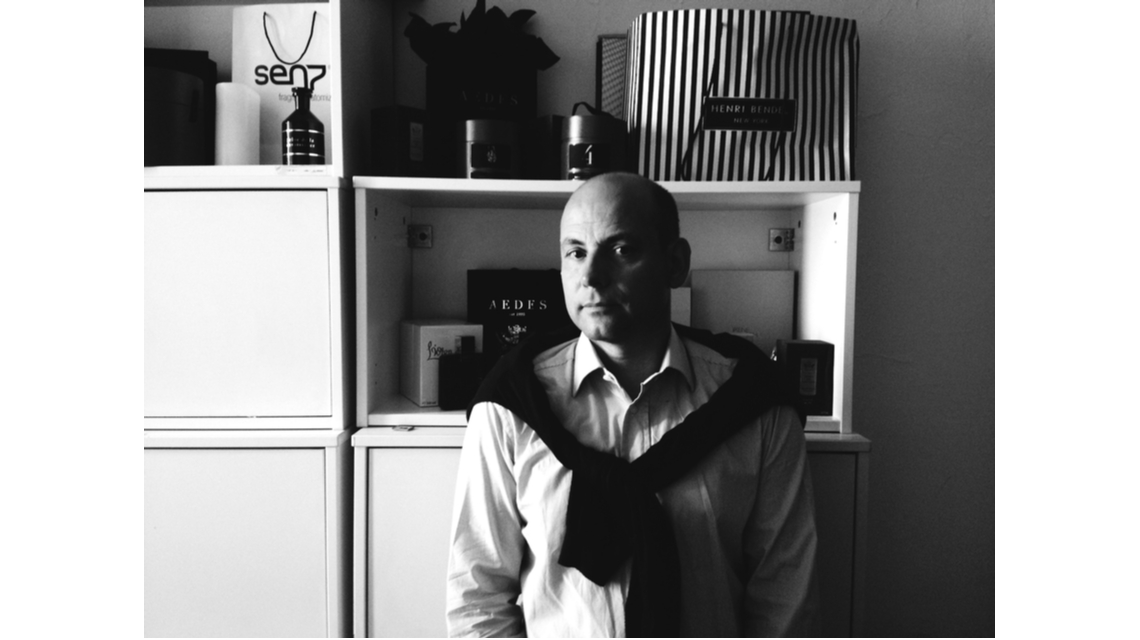 Francois Duquesne