The British Approach to Perfumery Chapter 3: Tradition with a spot of Eccentricity
2023 . 10 . 19 | written by Karen Marin
Land of pomp and pageantry, of the stiff upper lip combined with a dose of Ab Fab and Mr. Bean, Great Britain is a study in contrasts. At once traditional and conservative, the Brits are also known for their eccentricity and quirky nature, which carries over into the world of fragrance. Last week we explored the history behind British Perfumery and we learned how important the barber was in shaping a grooming culture. From functional fragrance to the founding of one of the oldest continuously running perfume houses in the world, the British have a well-established fragrance heritage. This week a group of industry insiders and experts share their take on how British characteristics manifest themselves in perfumery.
Chapter 3: Tradition with a spot of Eccentricity
There are definitely two sides to the British character which can be formal and traditional on the one hand, then daring and quirky on the other. It is most obvious when you look at British Fashion: Paul Smith combines Savile Row tailoring with mad prints and color. Alexander McQueen and Vivienne Westwood were master couturiers who loved to throw in a little punk rock style to shake things up. And then there is the love of "fancy dress" or costume parties. As perfume critic and writer Persolaise told me, "Even though it is so protestant and the culture is so stiff upper lip and conservative, no nationality that I know of enjoys dressing up and fancy dress as much as the Brits do." Stephen Gray, former Managing Director at Clive Christian felt there is even eccentricity in the traditions. "Even something like the King's coronation could be seen as eccentric. The pomp and pageantry. We do things in a very traditional way, and see that there is a reason for eccentricities!"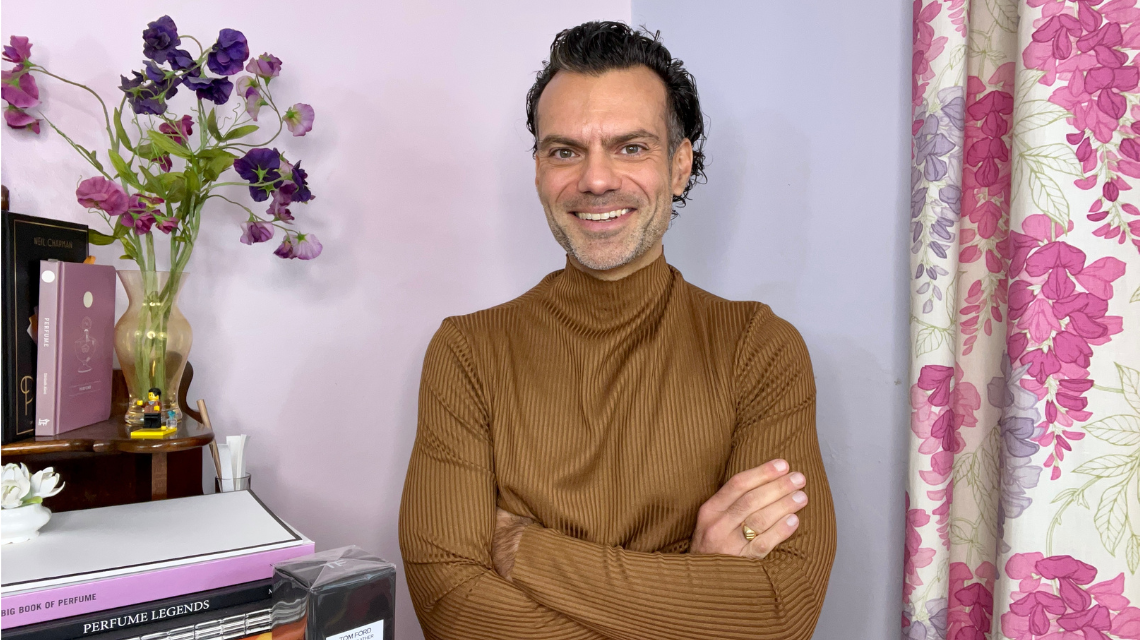 Persolaise, Writer and Perfume Critic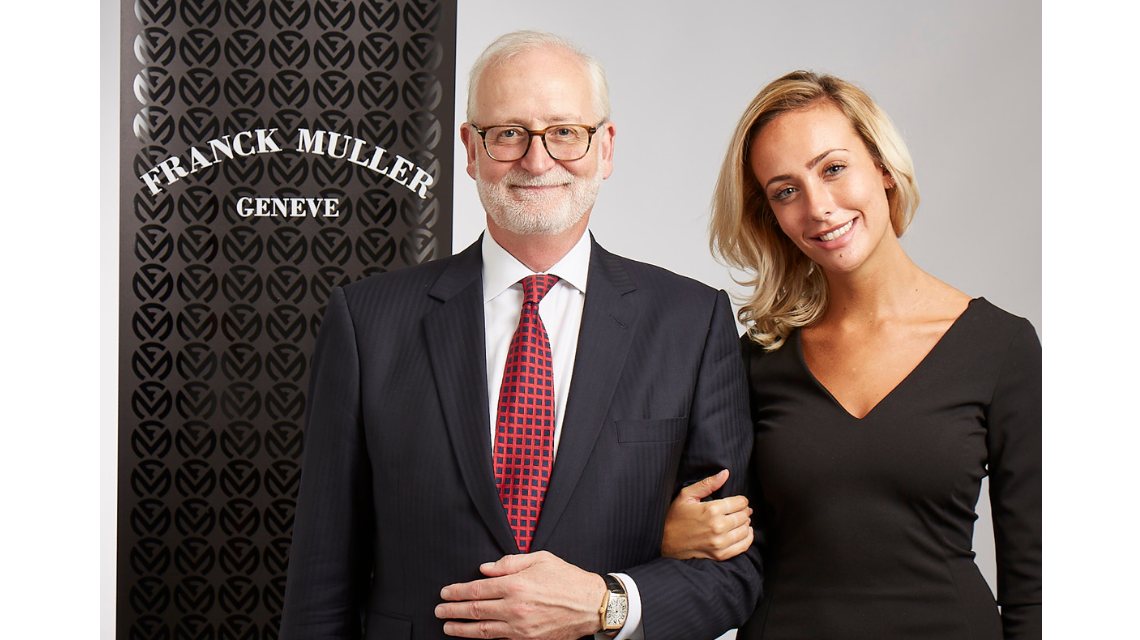 Stephen Gray, Managing Director Franck Muller Perfume, and Tabitha Gray, Brand Manager Franck Muller Perfume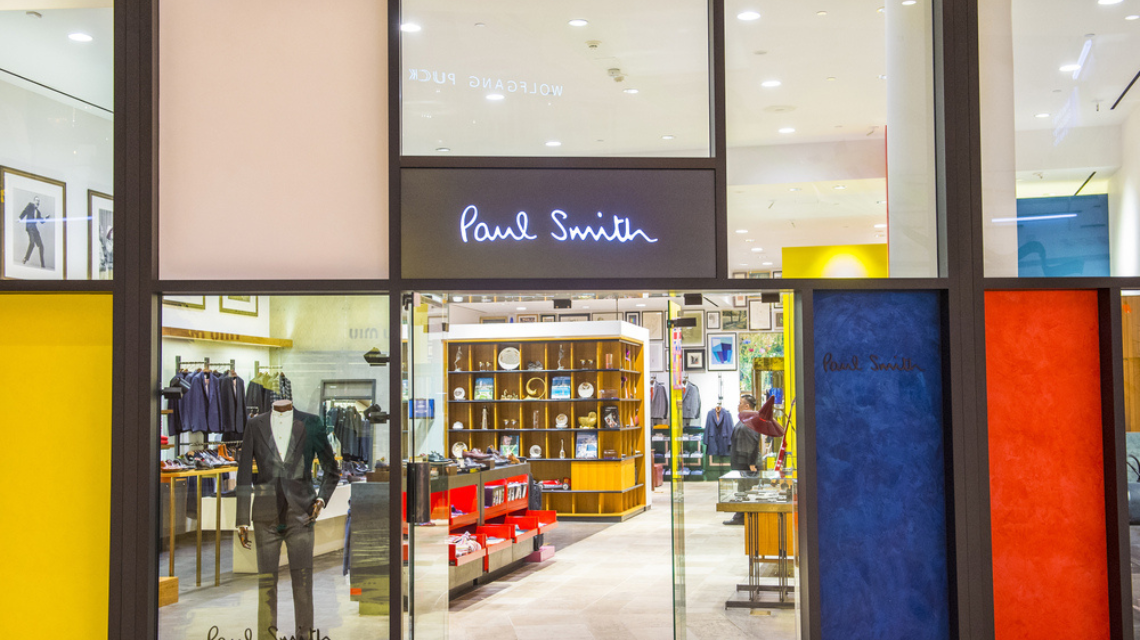 Paul Smith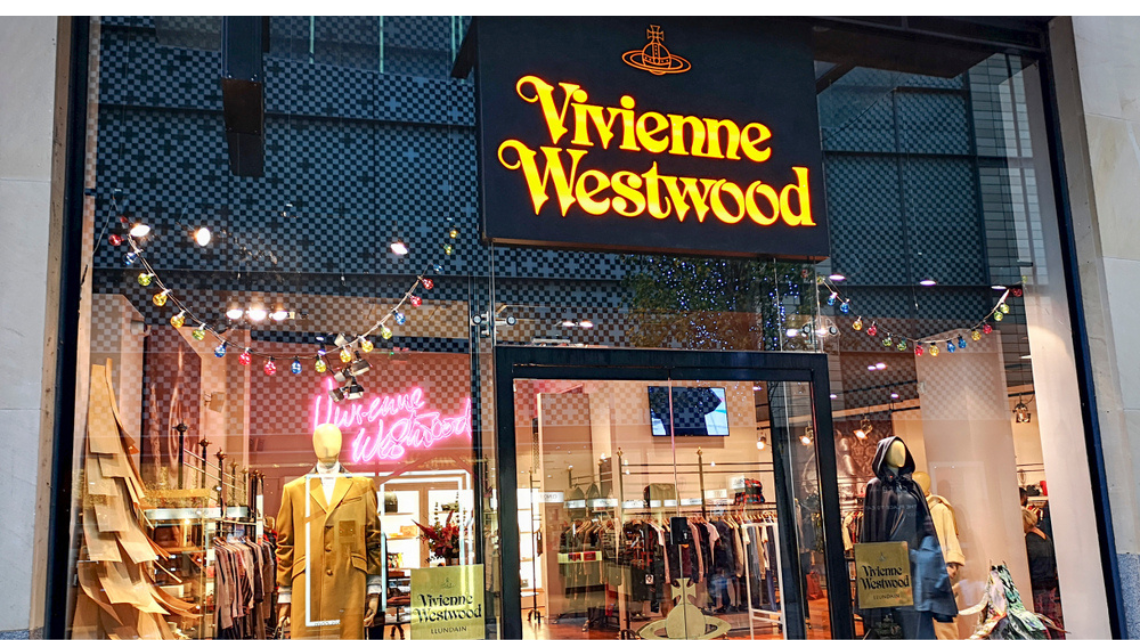 Vivienne Westwood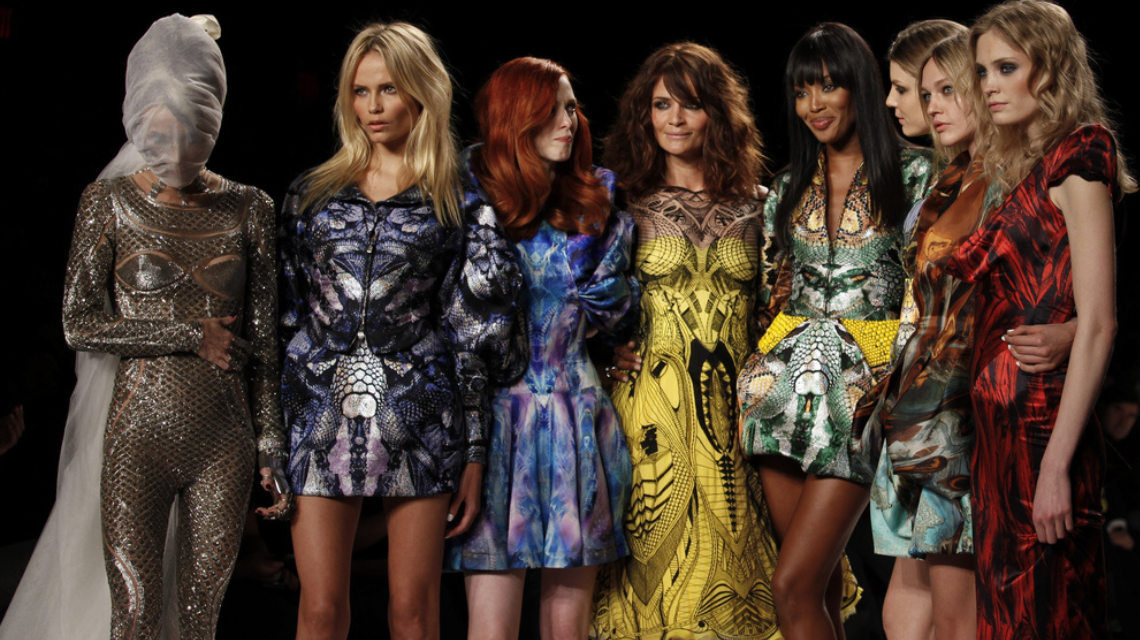 Alexander McQueen
Now the question is, does this translate into perfumery?
Samuel Gearing, co-founder Fiole UK believes it does. "I think this definitely translates into fragrance. Look at Sarah McCartney with 4160 Tuesdays – very out there. Nick Steward with Gallivant whose opinions on the industry and the world reflects into his fragrances which are so individual, so unique and so exciting and yet so easy to wear because the quality is there. Then there's the conservative side with Trumper, Floris, Penhaligon's and toiletry brands that keep the traditions going. We've got both ends of the spectrum."
Sometimes even within a brand the dichotomy shows through. Floris has a catalog of fragrances dating back three centuries, but then the brand doesn't shy away from taking a risk. Edward Bodenham, the Perfumery Director for Floris and ninth generation family member told me, "We have a spirit of being willing to step outside the box, to ask, what happens if we try this, or if we take on a fun project – like the 007 fragrance. We've all grown up with James Bond, between the Ian Fleming novels and the films. He was a regular around this neighborhood and he used to pop into the shop when my grandfather was here. We're even mentioned in some of the novels. N°89 was the fragrance the author used to wear. When the Broccoli family approached us to celebrate 60 years of James Bond, we saw him as a discerning character, someone who was really into details and who appreciated the finer things in life. So we took into account the history, and the locations of some of the films when we created the fragrance".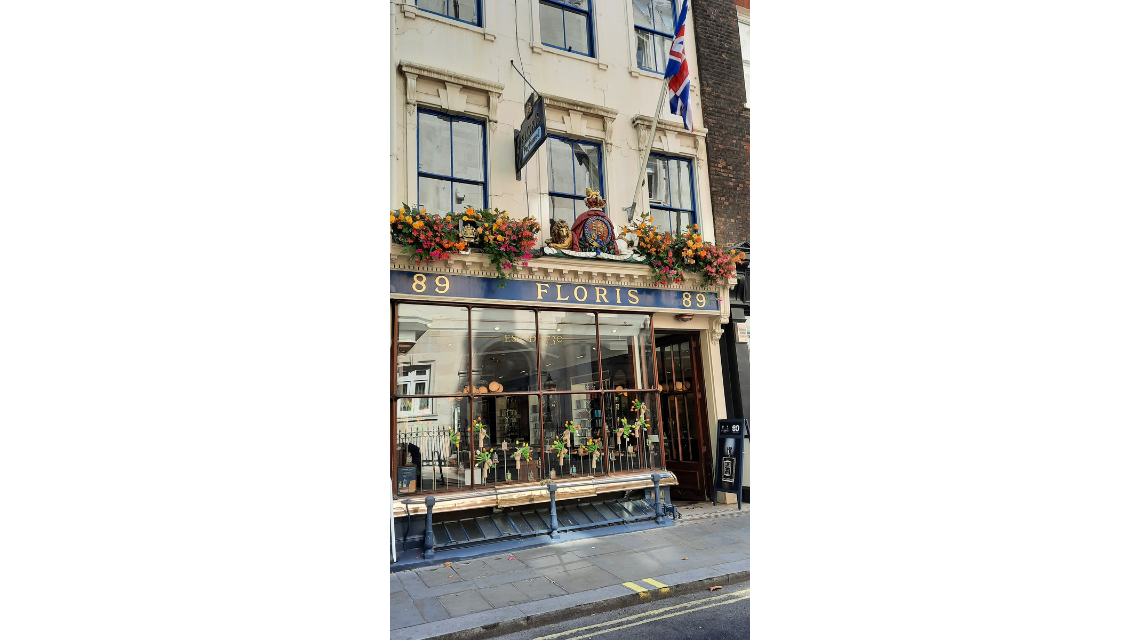 Floris, Jermyn Street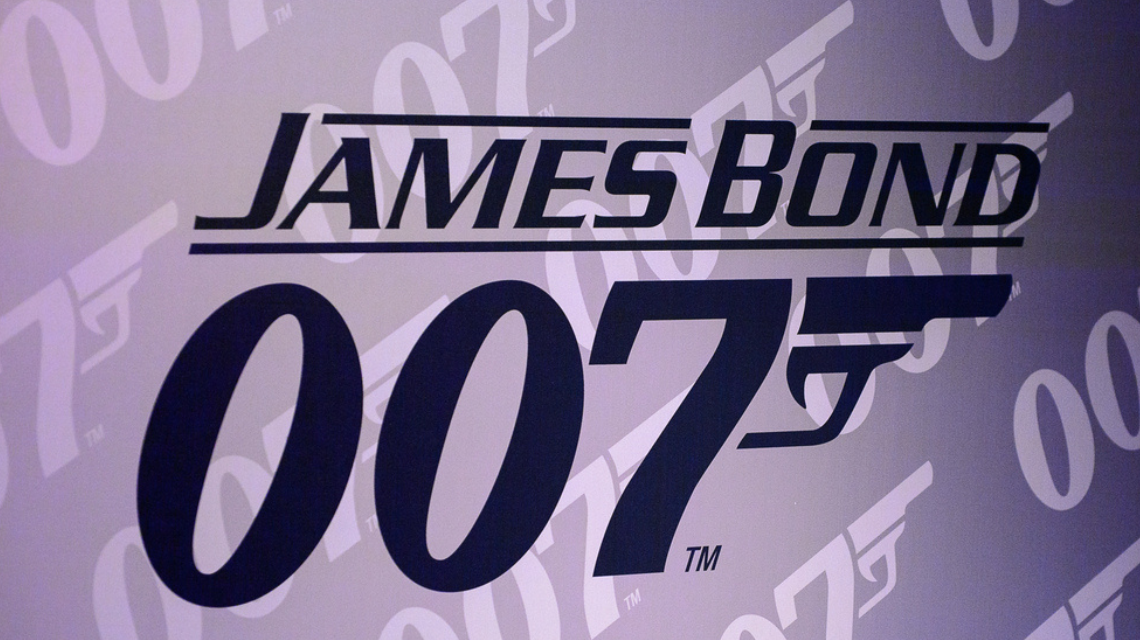 James Bond, 007 logo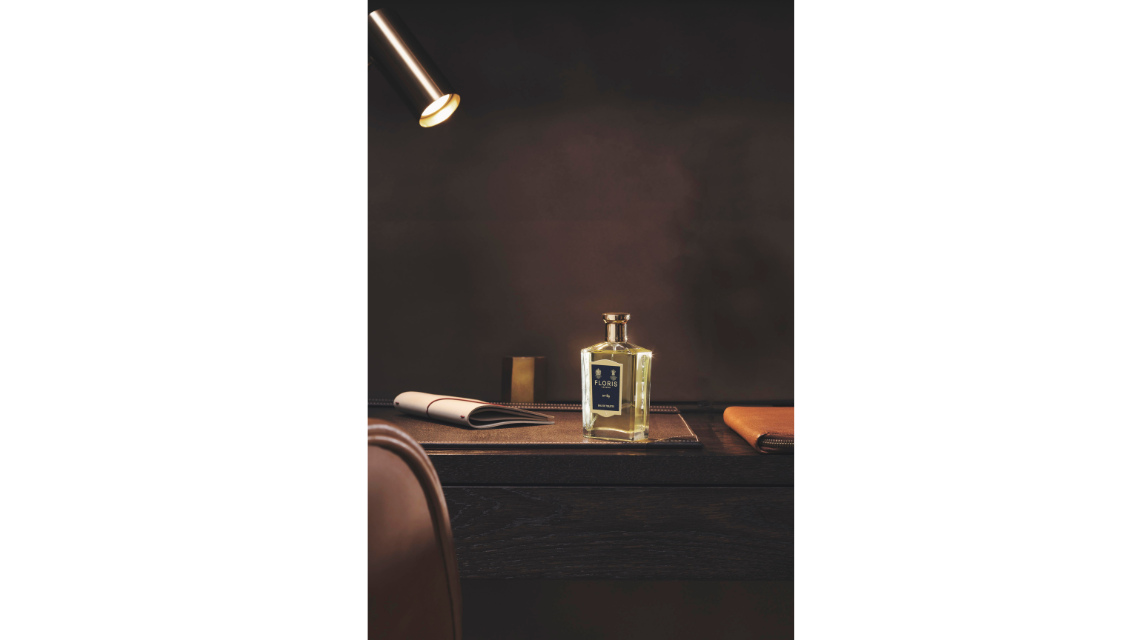 Floris N°89
Several days later I discussed this topic with Persolaise, and he shared his vision with me. "If there is anything that reflects British perfumery, it may be a protestant thing where you can't be seen to be overly indulgent in sensuality. And if you are going to do something like perfume, like those Continentals do, then you have to dress it up in the guise of grooming, or as eccentricity. Maybe that's why perfumery has to be seen as a little bit funny, a little bit quirky, a little bit twee, so let's play with those old English codes like Penhaligon's (now it's owned by Puig yet plays on that heritage). It's seen as a quintessentially English brand and I think they went through a phase of trying to be quirky such as with the Portraits Collection, but people still wanted the classics." This departure shows how the brand can take their heritage in toiletries and twist it into what can be considered niche or artistic perfumery. Recently they have launched the Potions & Remedies collection which trades on the apothecary roots but with tongue and cheek names like Kiss of Bliss and Balm of Calm. Yet this is serious fragrance created by world class perfumers, priced at 275€ for a 100ml eau de parfum.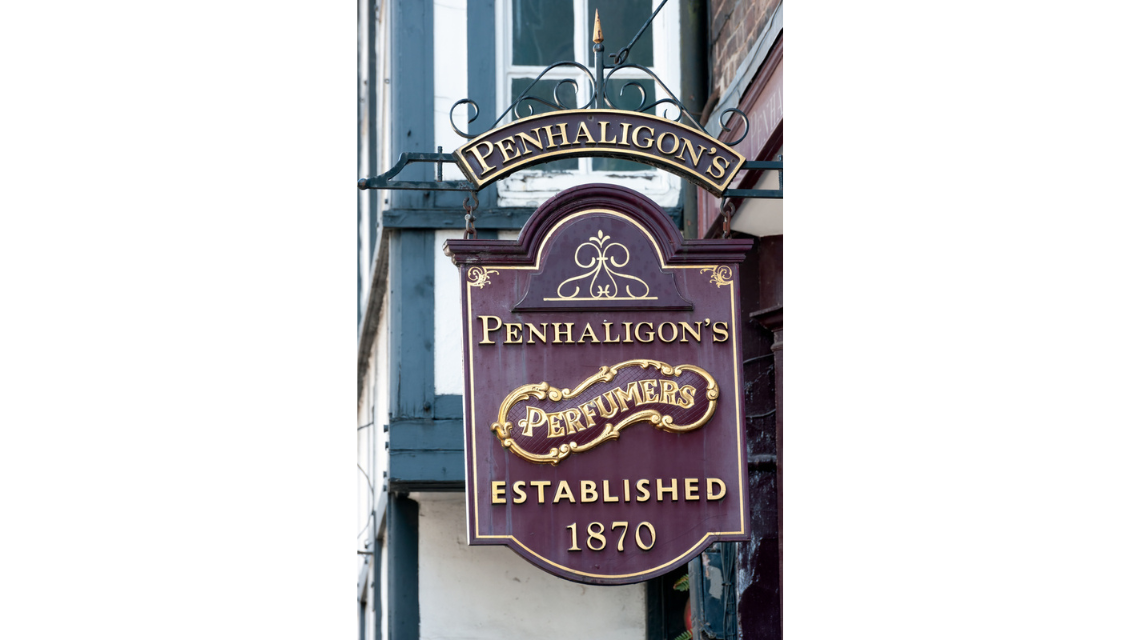 Penhaligon's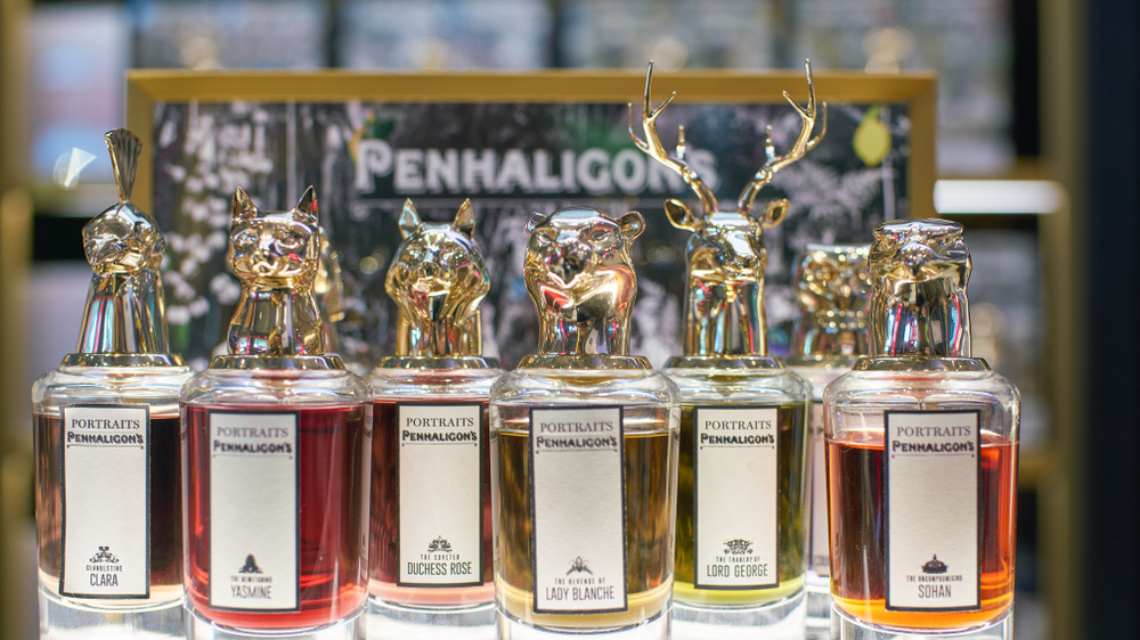 Penhaligon's Portraits Collection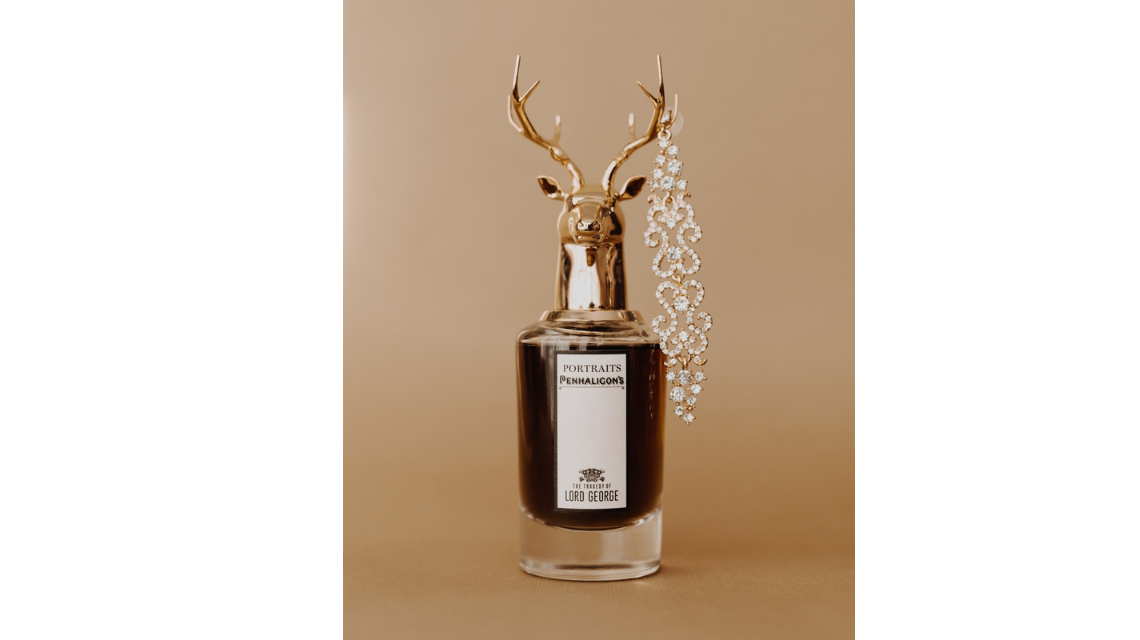 Penhaligon's Lord George
"The British are very good at being eccentric and having a sense of humor, because humor is very important to us culturally. We take the art of making perfume very seriously, but I'm sort of hard pressed to think of an English brand that takes itself too seriously, whereas international brands do," stated Nick Steward of Gallivant and Simon Brooke, fifth generation owner of Grossmith, concurred. "Humour and understatement are British characteristics which other brands have embraced – for example 4160 Tuesdays and Ruth Mastenbroek, respectively."
The light-hearted mood carries over into many brands as Mr Steward explained when speaking about his own brand. "We like playfulness, being clever, finding pleasure in exploring, a hark back to the Grand Tour but for today. Gallivant is very British as a brand, but not like the old fashioned English brands. But I think the old English brands are less old fashioned than people think, they're not really dusty and fusty."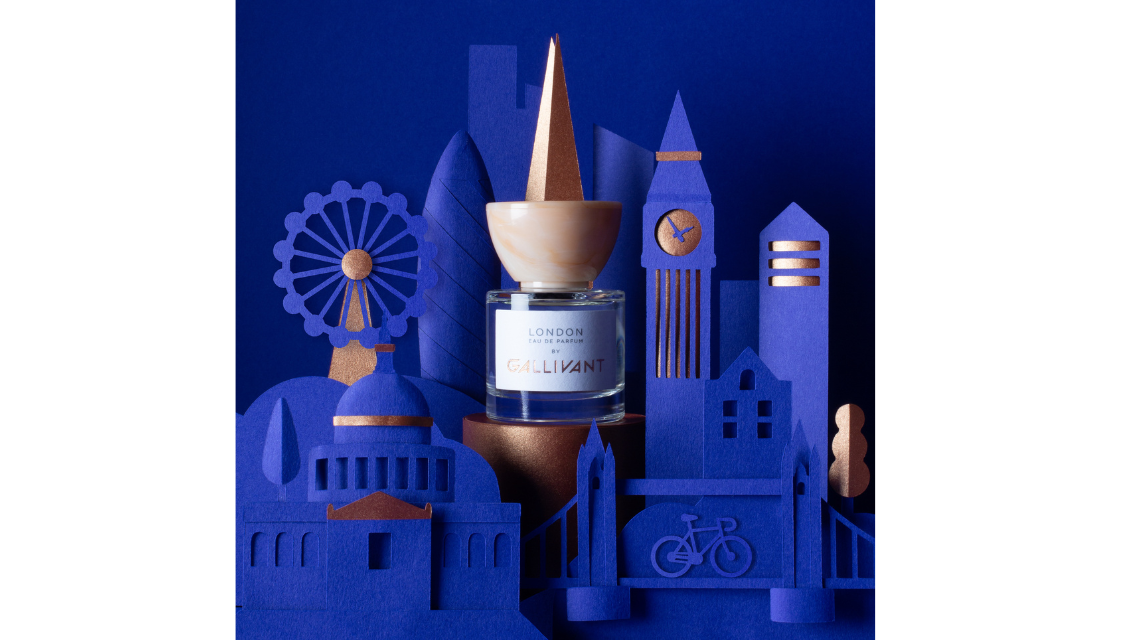 London, Gallivant Perfumes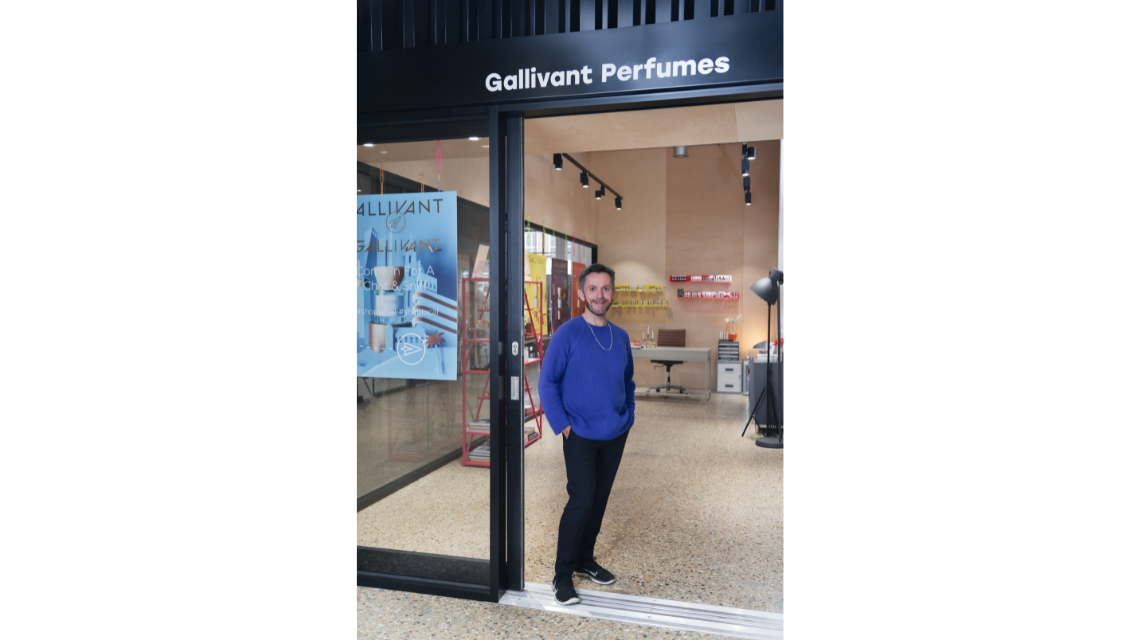 Nick Steward, Founder, Gallivant Perfumes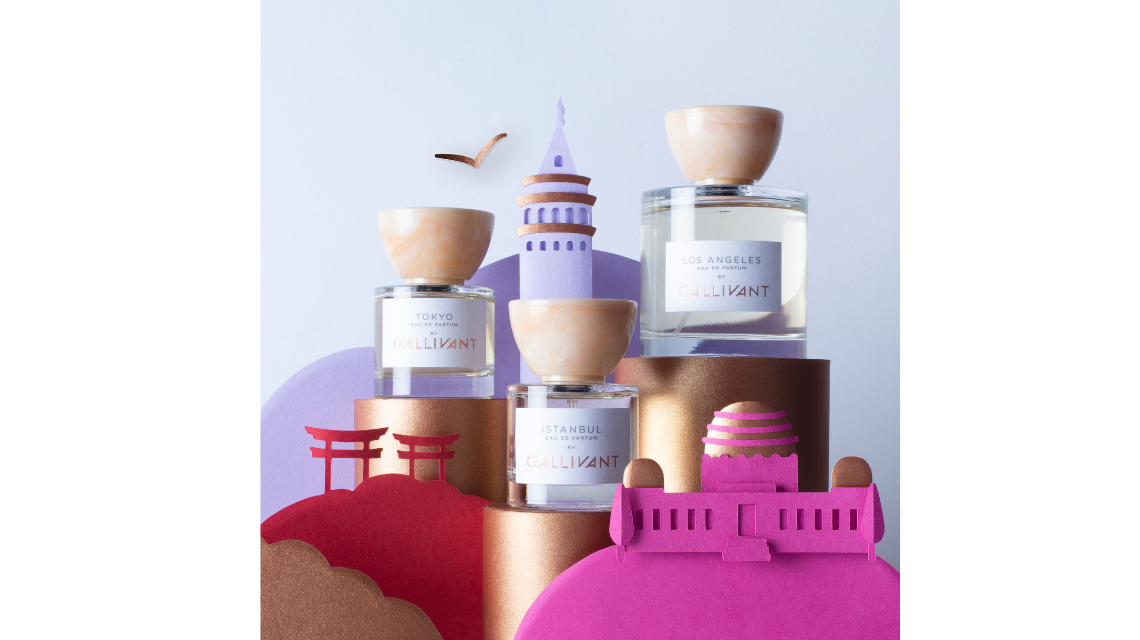 Gallivant Perfumes
In fact, the heritage brands are very cognizant of staying relevant for the times. Grossmith was established in 1835 – two years before Victoria took the throne. The founder's son, John Lipscomb Grossmith, trained as a perfumer in Grasse, and was the innovator, creating fragrances that evoked travel to places that were inaccessible to ordinary people, such as Japan, India and 'Arabia'. Hasu-no-Hana released in 1888 broke with the traditional single note florals of the time with amber and chypre facets and a dry, woody, sensual base. Brand owner Amanda Brooke told me, "In the past, the British population was proud of its Empire and intrigued by travel overseas and this was the inspiration for Grossmith's Classic fragrances. Today, customers are interested in three angles – the story, company ethics (for example authenticity, responsible sourcing and green credentials) and the fragrances themselves. We find younger customers are increasingly wanting to know more about company ethics. It's a complicated, multi-dimensional model of preferences and we have to bear all these in mind when creating our fragrances, designing our packaging and telling our story."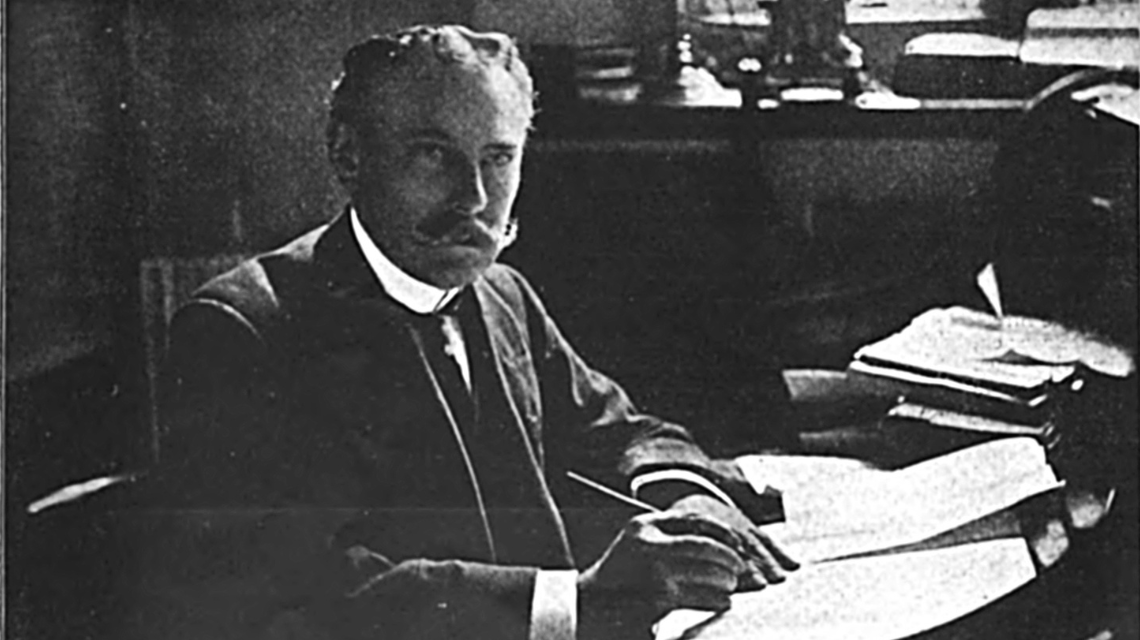 John Lipscomb Grossmith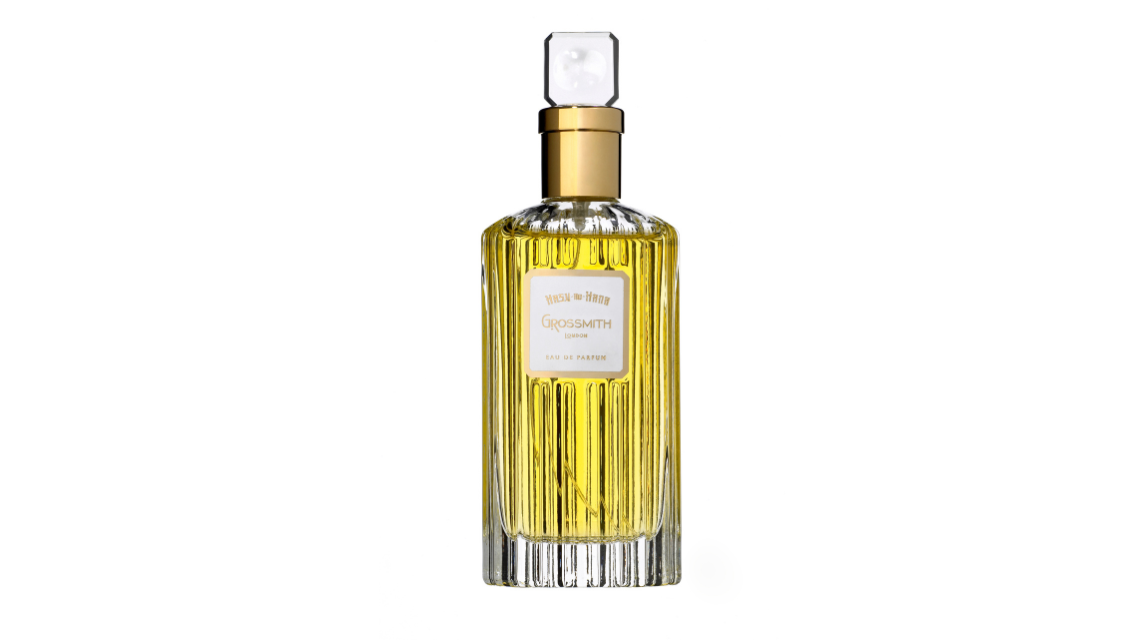 Grossmith Betrothal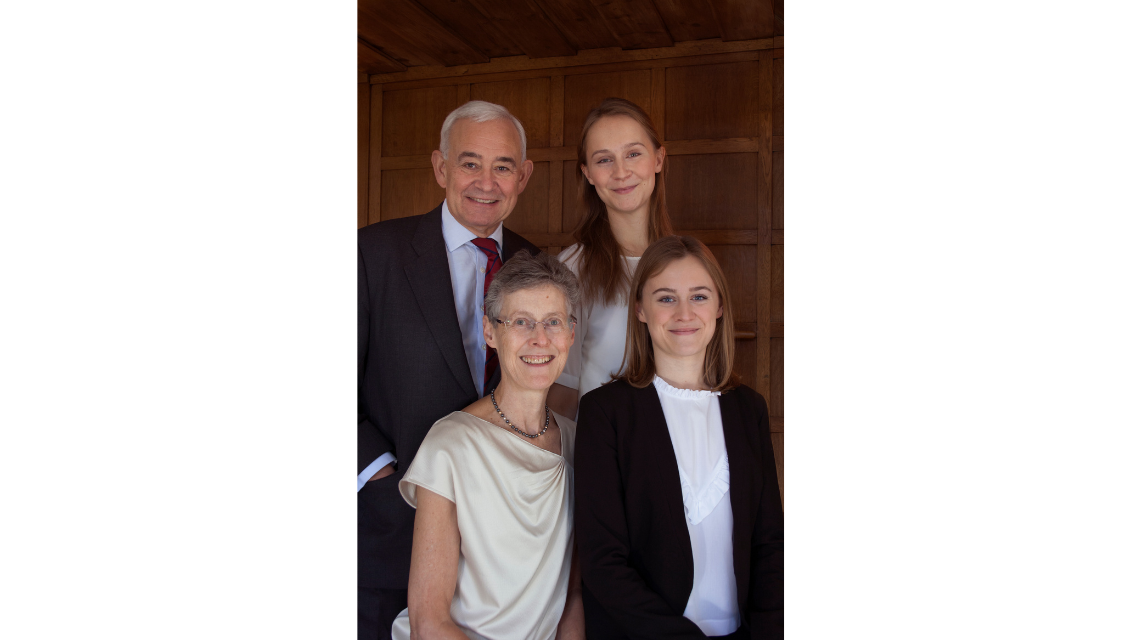 The Brooke Family of Grossmith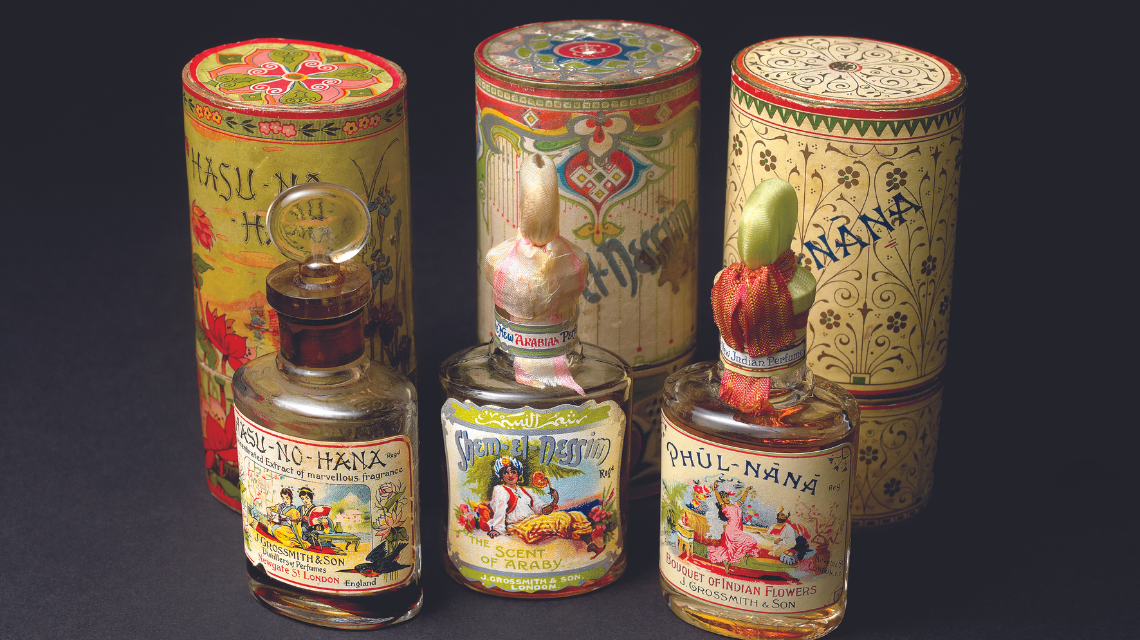 Grossmith Classic Fragrances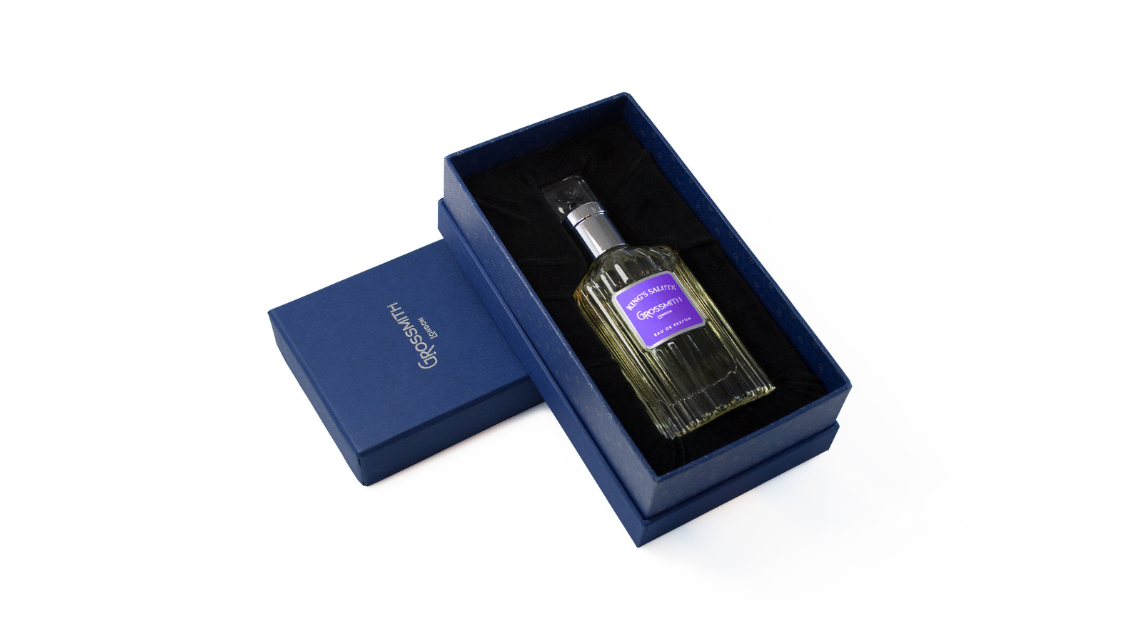 Grossmith's The King's Salute
Naturally tides turn, as alluded to by Josh Carter co-founder Fiole UK,. "Wherever there is tradition and conformism there will always be rebellion, and there is a lot of that in British people. We love an underdog, someone who is fighting for a cause. When that is coupled with a rebellious nature it can be quite explosive and that has produced fragrance brands that have produced a line of fragrances which smell rebellious." In fact, Persolaise mentioned several to me that fill this bill. "A brand that really captures a spirit of Englishness is Lush – in terms of their esthetic and marketing. The products are good but not overly fussy, some of their fragrances are very out there – Breath of God, The Smell of Freedom. They had one called Lord of Goat Horn which was one of the strangest things I've ever smelled. They seem to tap into that particular English energy which is all to do with ancient times back to Celtic culture, pagan rituals and dancing around the maypole. And then there are real artisan type perfumers in Britain, such as Papillon, a self-taught perfumer. Her perfumes gear towards the old school but she has a bit of that carefree, break the rules attitude. She has a bold leather called Anubis, and a very interesting green 70's style scent called Dryad. And Sarah McCartney of 4160 Tuesdays – there is something that smells chaotic, there is an unfocused quality, which perhaps comes across as weird and strange yet it has an appeal. "
Let's close this chapter with a few words from Lorna McKay, Co-Founder, The Perfume Society, "What I would say about British perfumery is before the 1920's it was all flowers, probably made in very traditional ways. At the other end of the scale today I think the British perfume industry is more experimental than any time ever."
In our next chapter, we'll dive into something that is quintessentially British: Royal Warrants, and then we'll draw conclusions on what lies ahead, so don't forget to come back next week for our final installment!