SEINDE SIGNATURE: A unique olfactory experience awaits you in Lagos, Nigeria
2021 . 01 . 08 | written by Karen Marin
The passion for fragrance has the ability to unite people all around the world. I recently read about Mr. Olufemi Olusola, a zealous fragrance collector located in Lagos, Nigeria who is sharing his collection of over 1000 with the public in an unprecedented Experiential Studio. Curious to find out more about the man and his collection, I tracked him down for a Zoom interview and virtual tour of his beautiful space in the Oriental Hotel on Victoria island.
I understand your father was a fragrance aficionado. Tell me about him.
When I was young my father used to put incense in every corner of the house, so I grew up smelling all kinds of things. I remember the only gift anyone could ever give him was fragrance. It was a very long time ago, so I do not remember the specific brands he had but I remember smelling nice was very important for him.
How did you get into collecting fragrances?
When I left secondary school, a classmate went away to Florida and the next summer he came back with a cologne for me. It was 1979 and that was my first. From then on, I started ordering and buying fragrances. At a certain point I asked myself, "Are you NORMAL?" because I kept buying more fragrances despite all I had already, some of which I had only used once or twice! It is as if there is this appetite and I just cannot quench it. I see something and I want more. The only thing I spend my money on is perfume. Fragrance makes me happy. If I know there is a new fragrance out there, I want to smell it, and I want to see if it compliments me.
Watch the film to take a virtual tour:
How many fragrances are in your collection?
Remember, I started collecting in 1979, and around 2004, I already had about 1000 fragrances. For some reason I felt I was doing too much, and I tried to detach, so I started giving everything away. If someone liked a certain fragrance, I gave it to them. I kept only 2 bottles in the end. But then around 2005 the draw was too strong, and I started collecting again. So overall, since 1979 I have probably acquired over 4000 fragrances, and today there are approximately 1000 fragrances in the Experience Studio.
Are there particular fragrance families or brands that interest you more than others?
I cannot say I have a favorite fragrance family because they all have their time AND PLACE. I can wear something today and I want to wear something else tomorrow. You do not listen to the same music every day….and I do not wear the same fragrance every day. I am curious to know what everything smells like. I do like saffron, vanilla, and leather, but it is not to say that I like other notes less.
How did you decide to share your private collection with the public?
At home in my room, I have a very long dressing table where I placed all my fragrances. But I had so many, I was hiding them sometimes – it was not really something I was proud of. And then when I came across Frag Heads like Mr. Cologne 76 and Queen of Niche on Instagram, I decided to make my own page, and I started posting pictures of my fragrances. And people would ask me if I really had this many fragrances! The ones who are close to me wanted to come to my house, and I would have to take them to my room, which my wife did not like. "Take your stuff downstairs" she would say! (laughing!) And so, I saw there was a need to create a space for people to visit.
Walk me through a visit to the Experience Studio, what should I expect and what would I learn?
When you come to the Experience Studio, we create a very luxurious moment for you. You make an appointment, and when you arrive, we make you feel very comfortable, we offer you champagne, and we dedicate time to you to let you explore, smell, ask questions and learn. It is a very personal experience which is unique for each visitor. We have a beautiful testing table devoted to discovery. We have some very artistic fragrances, and we see that people get intrigued. At the end you get a certificate that you have smelled niche and designer fragrances with us.
Tell me about the assortment: you have both international and local brands?
Yes, you will find mainstream brands such as Chanel, Dior, YSL and Versace. Then you have Roja Dove, Nasomatto, Frederic Malle, Ormonde jayne, Maison Francis Kurkdjian, Nishane, Penhaligon, By Killian, and so many others. As for local brands, there is Catherine Omai Contagious and Mystery Modern Mark, a Nigerian perfumer who is working in Holland. The studio gives the local brands a chance to be discovered by giving them equal space and allowing them to compete with all the other brands. We offer a point of introduction for so many brands that are not well known in Nigeria, and we serve a role in educating the public.
What can you tell me about the local market and the consumer in Nigeria?
Remember Nigeria has a population of 200 million people, and maybe 10-15% HAVE the disposable income to buy niche fragrances. That is 20 million people! But we only have the mainstream and designer fragrances. So, people do not know niche, but sometimes they will see something on Fragrantica, and they come to me. This is also one of the reasons I decided to open the collection to the public - to expose the brands. Only certain fragrances are available in the shops here, so people are restricted or end up buying whatever is available and not necessarily what they want or like. There are many brands from London in the collection, that people comment on…. they have heard about them and they have never been able to smell them. At the studio they can test without the pressure to buy on the spot.
What can you tell brands that are interested in opening this market?
You will see on the website that I offer consulting services for this purpose: to help understand the retail environment, the distribution model, how to navigate the complexities of the market and help brands make a successful entry into the country. Through Seinde Signature, we are forming alliances with what I call "trading partners" to broaden the assortment in Nigeria. We have about a dozen now and our goal for 2021 is to reach 200. Ecommerce is massive and it is growing here. Nigeria has one of the highest consumptions of champagne in the world, which indicates that many have the means to buy what they wish, but when it comes to getting a perfume or fragrance they want, they often must travel outside of the country. Nigeria is virgin territory in terms of opportunities for brands. The Experience Studio is going to help create the demand, and I want to open the door to brands wanting to come to my country.
Are there any fragrances you do not have that you want?
So many! Today I am expecting 18 new bottles from London and I am waiting for 8 to arrive from Australia! By the end of 2021 I expect my studio collection to have doubled in size.
Why do you think we wear fragrance?
Why do we wear clothing? It is all about presentation. The first impression matters. When you go somewhere, you want to look nice and smell nice. It's so important! For me, I am not fully dressed without putting on a fragrance.

For more information, visit:
https://seindesignature.com/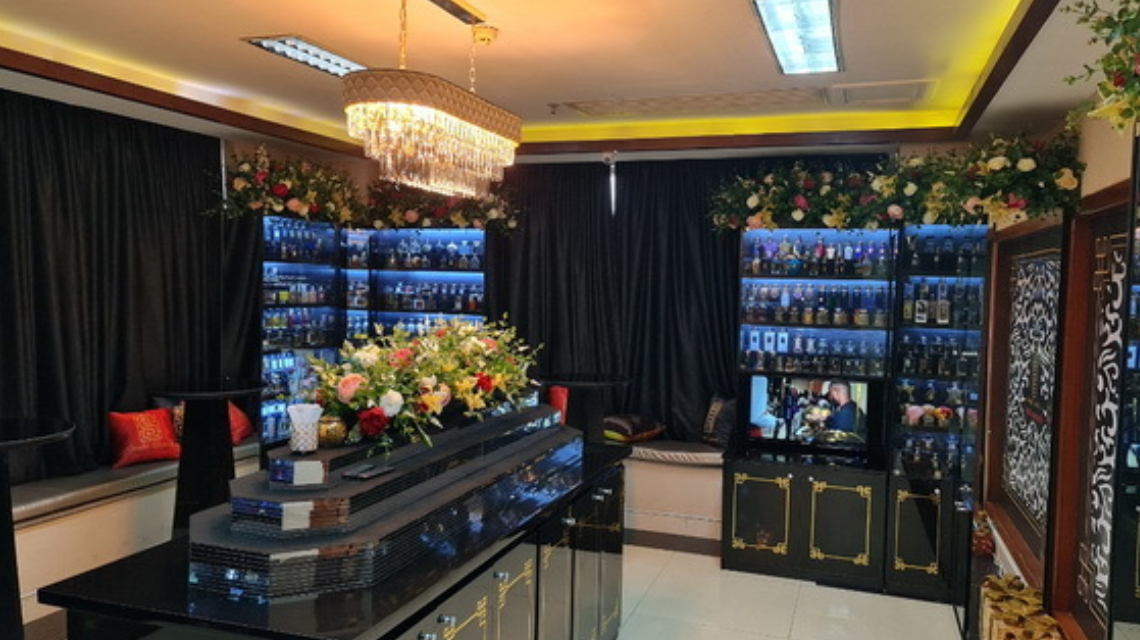 Experience studio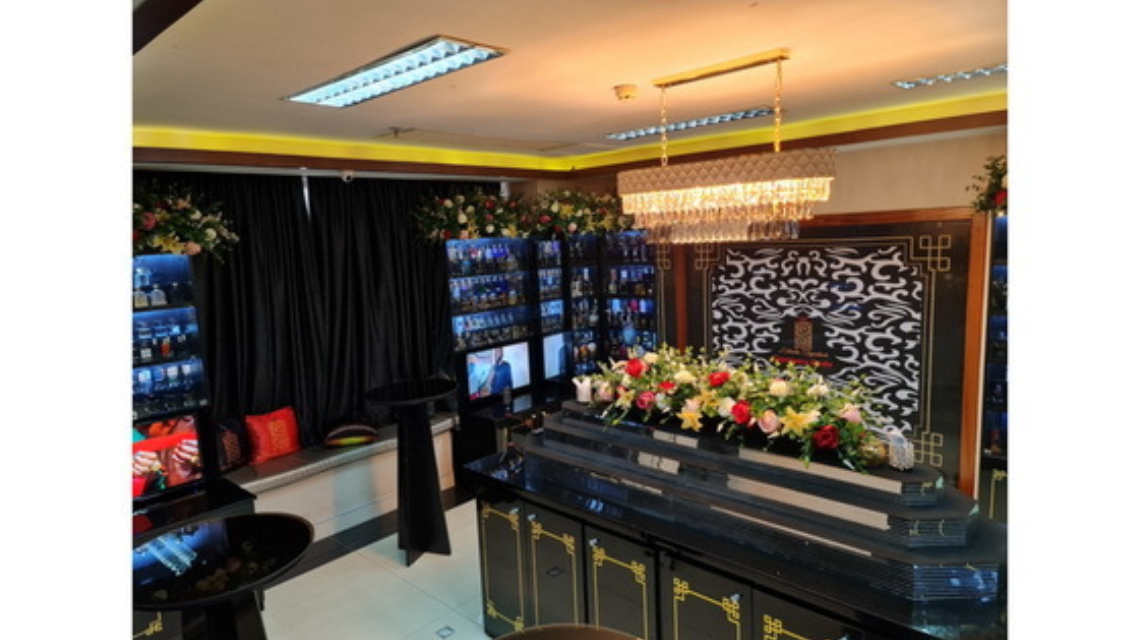 Discovery table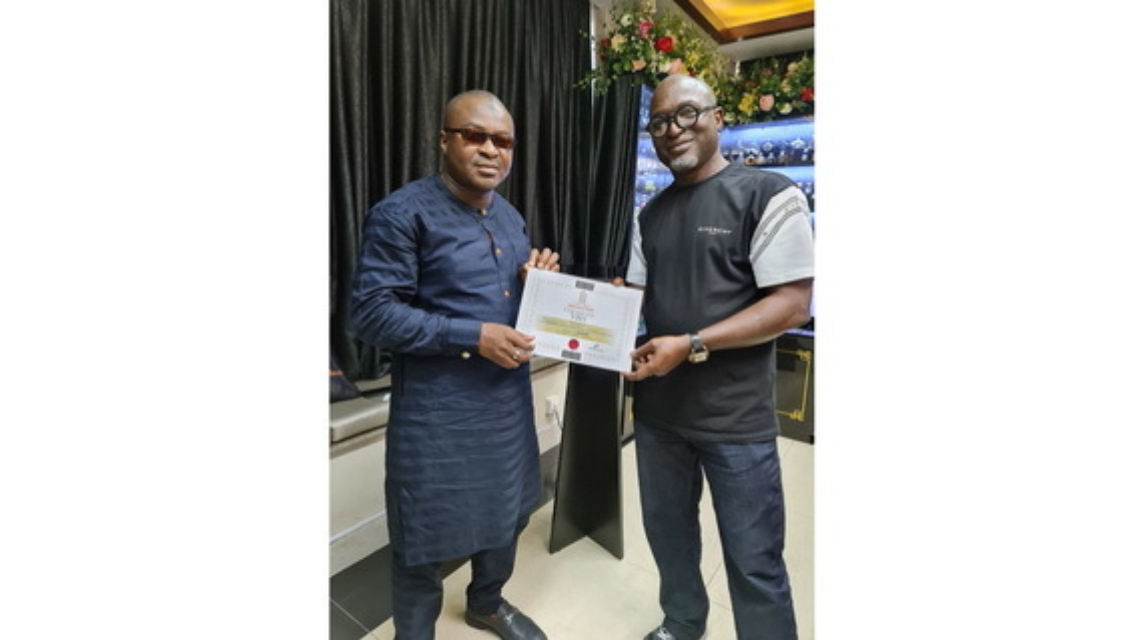 Olufemi Olusola awarding a certificate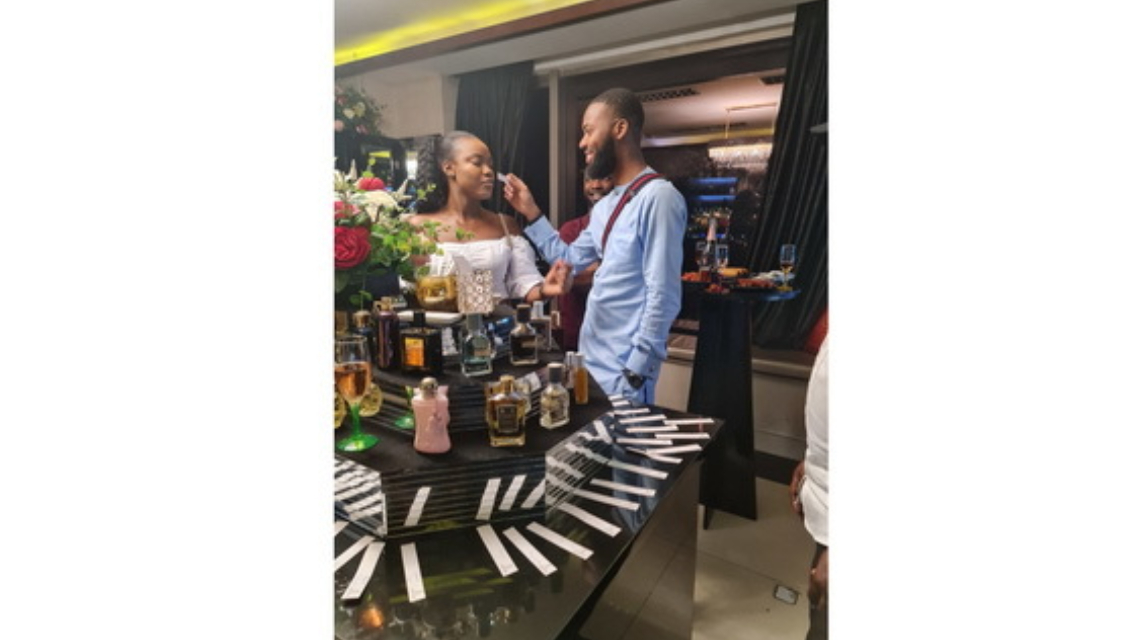 Launch event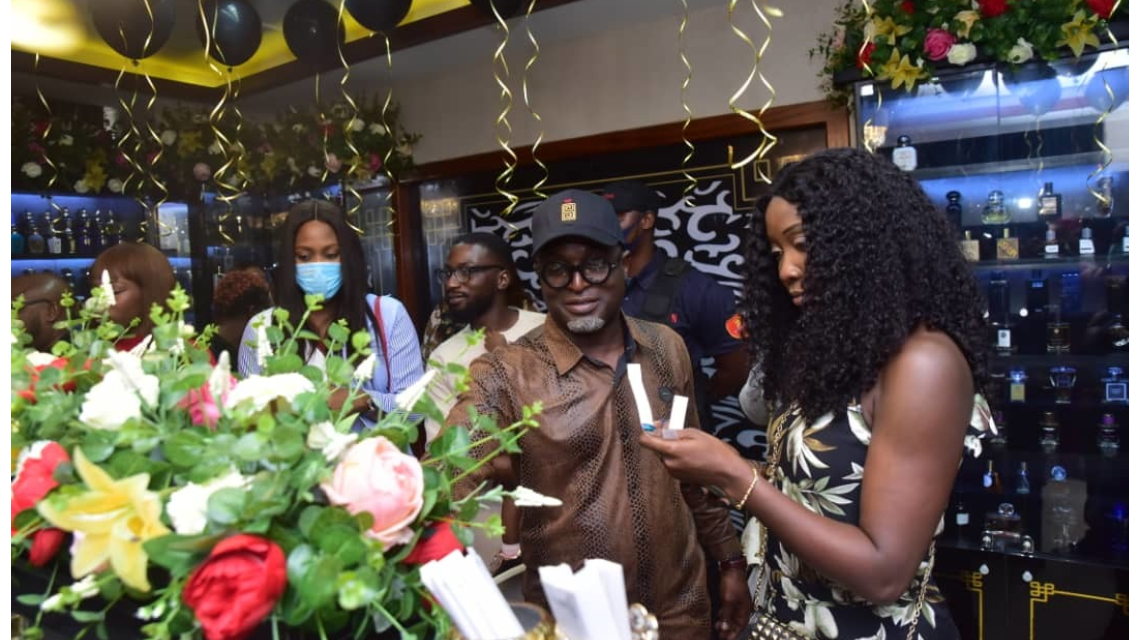 Launch event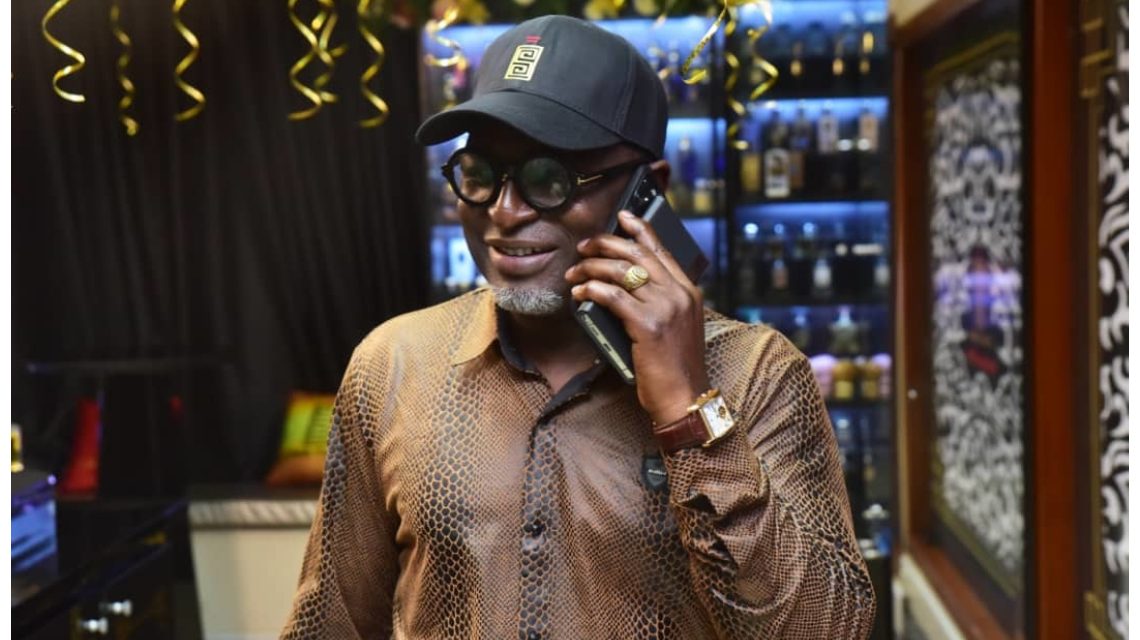 Olufemi Olusola
Launch event