Pitti Fragranze 21 – Best of Show
2023 . 09 . 28 | written by Ermano Picco
The curtains close on the 21th edition of Pitti Fragranze, and while I'm heading back to Milan under a pouring rain a patchwork blanket of friendly faces and new acquaintances warms up my heart. Working at my laptop on a train, I let first impressions on fragrant discoveries macerate, fitting together as the first lines of a wider puzzle, and will take weeks to check back all the novelties among 189 brands exhibiting (140 from overseas) to properly make up my mind. So be sure I certainly missed lots of amazing stuff that hopefully I will try in the near future.
Perception Reinvented: this year's theme embarks us on a journey beyond the traditional boundaries of perception in a synthesis of senses combining art, craftsmanship, and artifice. The world of fragrances more and more mixes these expressions in a colorful, fluid, and contemporary language empowered by AI in connection with the metaverse to engage a younger audience. This is also the focus of the installation Symbiotic Experience set inside the Alcatraz Space of the Stazione Leopolda. The curators journalist Paola Gariboldi and Susanna Macchia put together four digital artists as well as four perfumers to sense new possibilities of sensing and enjoying fragrances.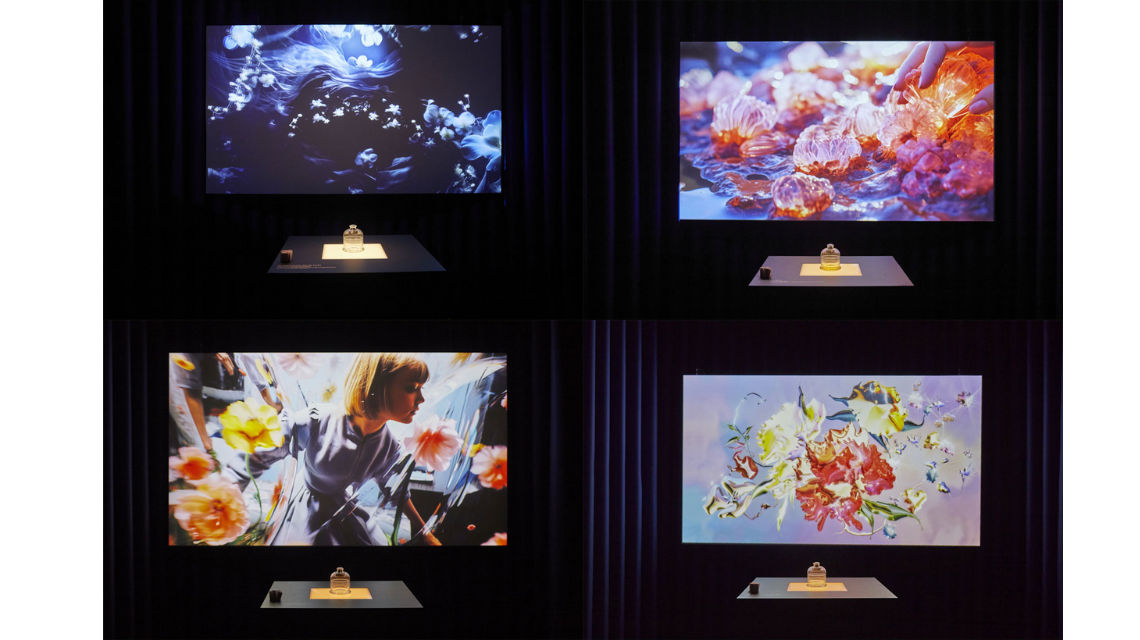 Darkness Rewind,  Nebulosa, Ethereal Blossom, Shaping Nature
Symbiotic Experience: Darkness Rewind, Nebulosa, Ethereal Blossom, Shaping Nature, left to right, top to bottom ©AKAstudio-collective
Darkness Rewind
Fragrance by Serge Majoullier (a cocoa laden, powdery floral) – Mane
Digital Artwork by Giovanna Sala
Nebulosa
Fragrance by Coralie Spicher (a sticky, glossy raspberry wrapped in plastic bubbles) – DSM Firmenich
Digital Artwork by Gisella Alfieri Sabattini
Ethereal Blossom
Fragrance by Alberto Morillas (a jammy, dewy rose on a gauzy bed of musks) – DSM Firmenich
Digital Artwork by Bonnie Tsang
Shaping Nature
Fragrance by Jérôme Di Marino (an intense white floral dipped in a microchips tea infusion) – Mane
Digital Artwork by Alex Valentina
At the presentation conference of the exhibition, perfumers Coralie Spicher and Jérôme Di Marino gave insights on the making of their creations, while Neuroscientist Anna D'Errico underlined the importance of the specific words used also to feed AI tools, which triggers in visual and fragrant creators specific brain areas, unlocking a smooth translation of images into smells.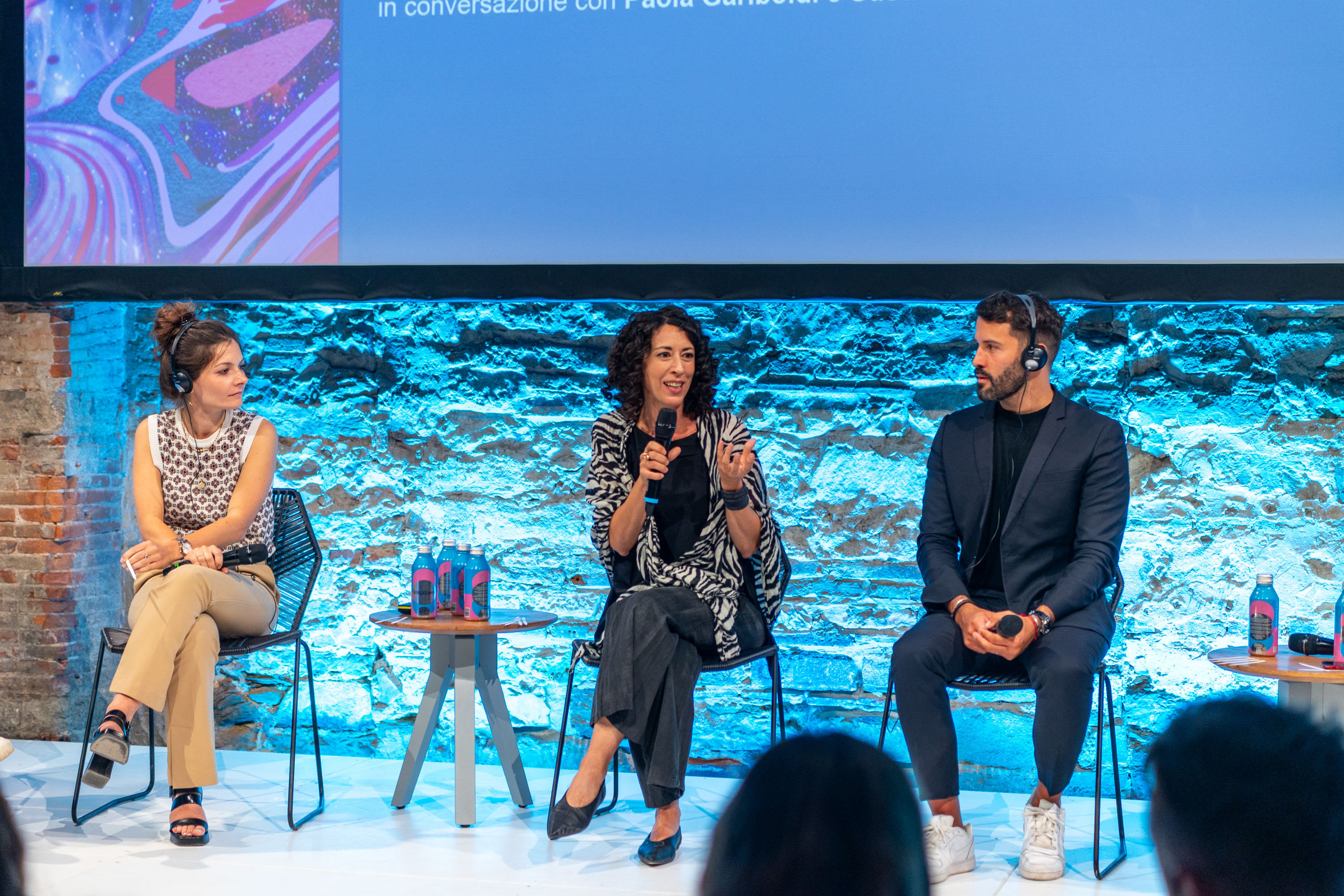 Symbiotic Experience Talk Coralie Spicher Anna DErrico and Jerome Di Marino ©AKAstudio-collective
It's early days, and yet Artificial Intelligence has been in the air quite enough for who has a khack for being one step ahead. It's the case of Agarthi Scent Core founder Barbara Loddo. Taking inspiration from the theory of the hollow earth celebrated since millennia in myths and tales, Agarthi distils an imaginary world into four kaleidoscopic fragrances developed with Mane perfumers, keeping an emphasis on sustainable ingredients. As explained by Mrs. Loddo in the talk "Agarthi, the perfume of Metaverse", this imagery unlocks creativity the same way AI and the use of metaverse, so it was natural to shape this way the brand visual identity and communication, making it easily accessible and engaging to everybody, from boomers to genZ.
Now let me get through the best discoveries I made strolling through the booths.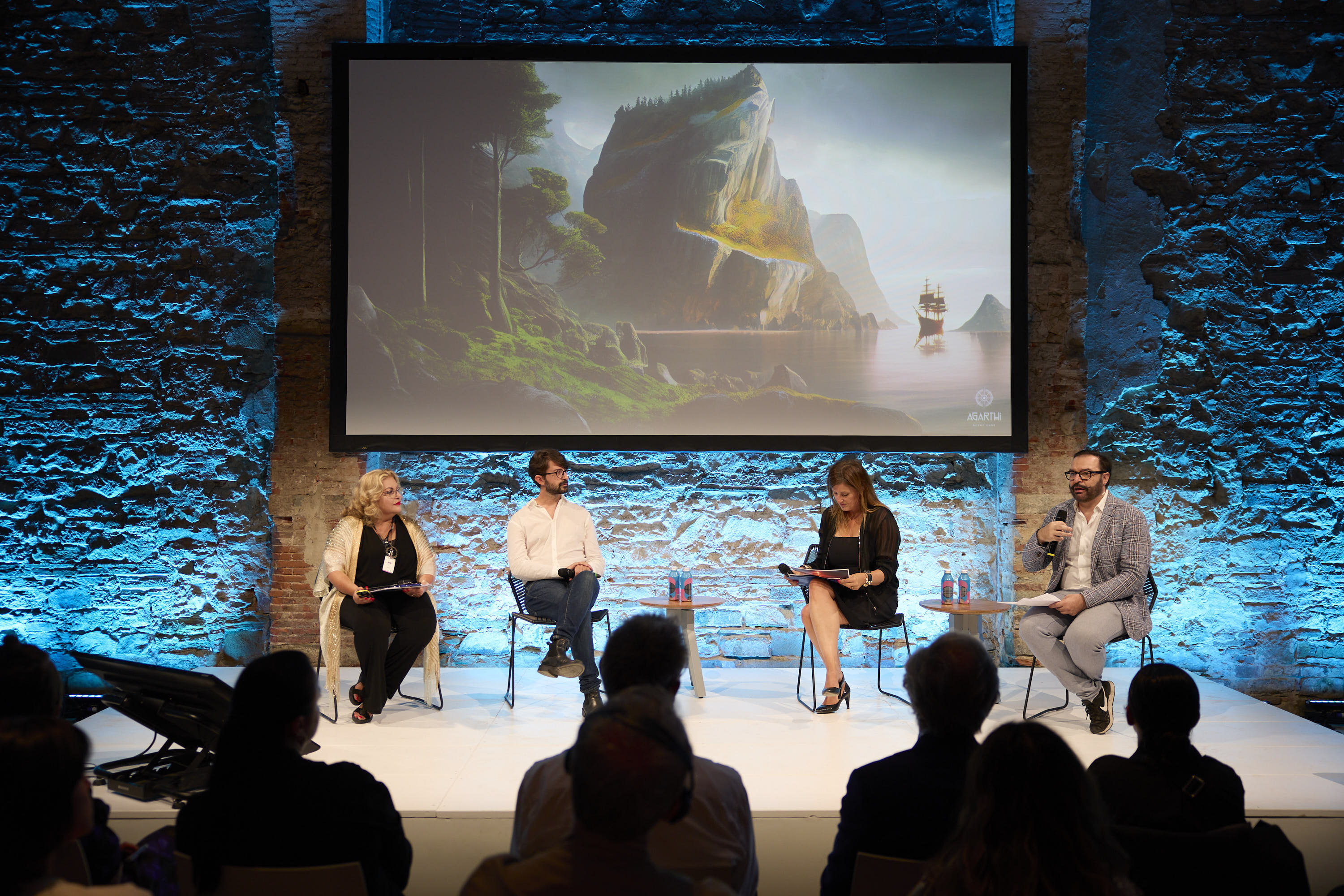 Agarthi - the perfume of metaverse
My exploration starts from a rock-solid certainty, Olivier Durbano whose booth near the entrance is the same since many years. A new gem joins his Parfums des Pierres-Poême, Pierre Blanche Prophétie 19 : 1.0 that's a unique take on glowing ambrette absolute with a grain of signature incense. Radiating pureness and serenity, the fragrance feels like a morning walk in a musk laden forest, inhaling the powdery breath of trees.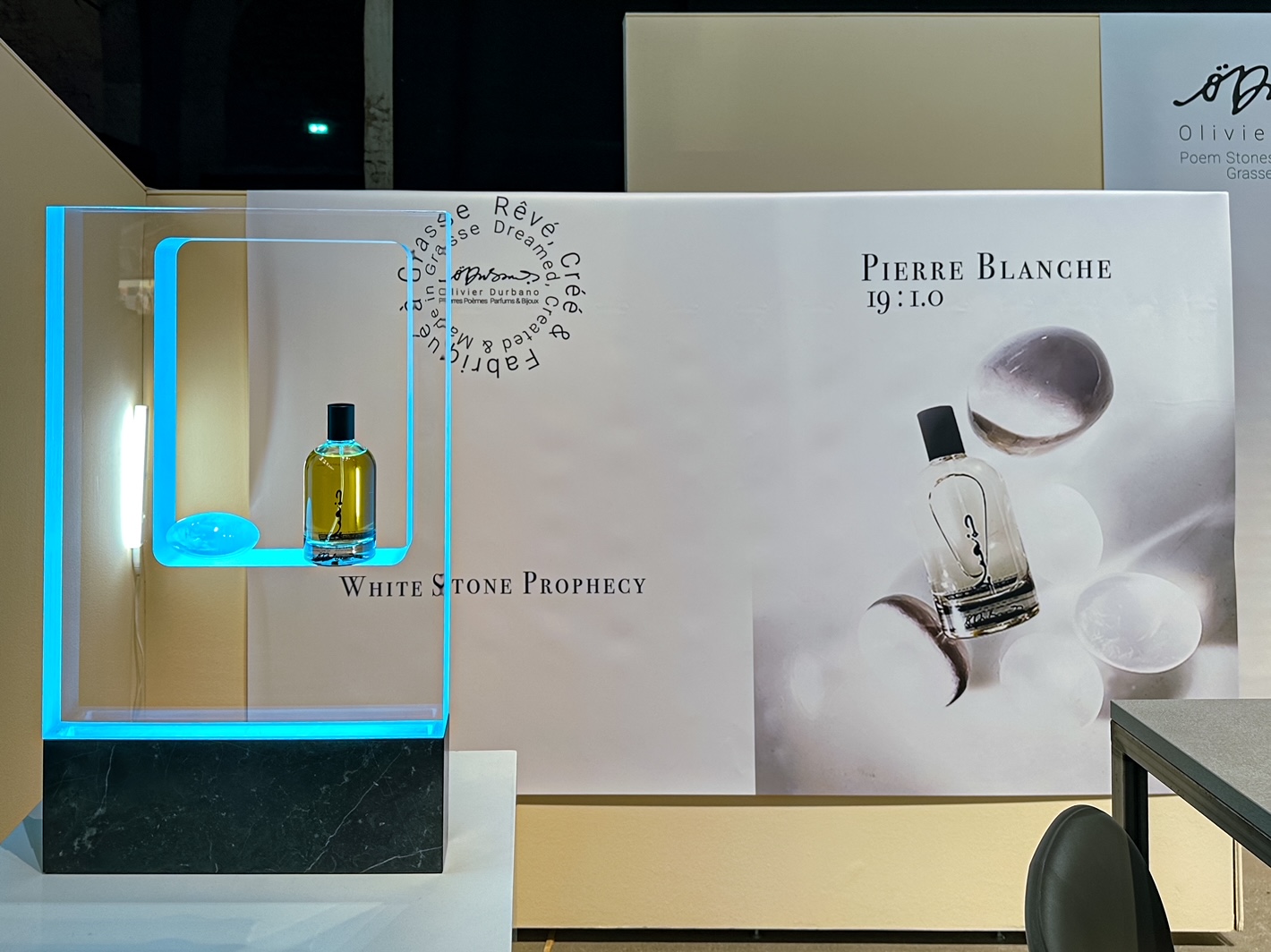 Another snuggly news I came across is Baturi Oh my deer, which was introduced sooner this year but I totally missed it in the vast location at Esxence. Perfumer Spyros Drosopoulos renders the tender seduction of musk deer rather than its explicitly erotic quality with a blend of the most elegant, warm musks brightened by the verveine-like sparkle of Sichuan pepper and the glamorous soapy veil of aldehydes wearing on skin like a crystals-encrusted nude dress.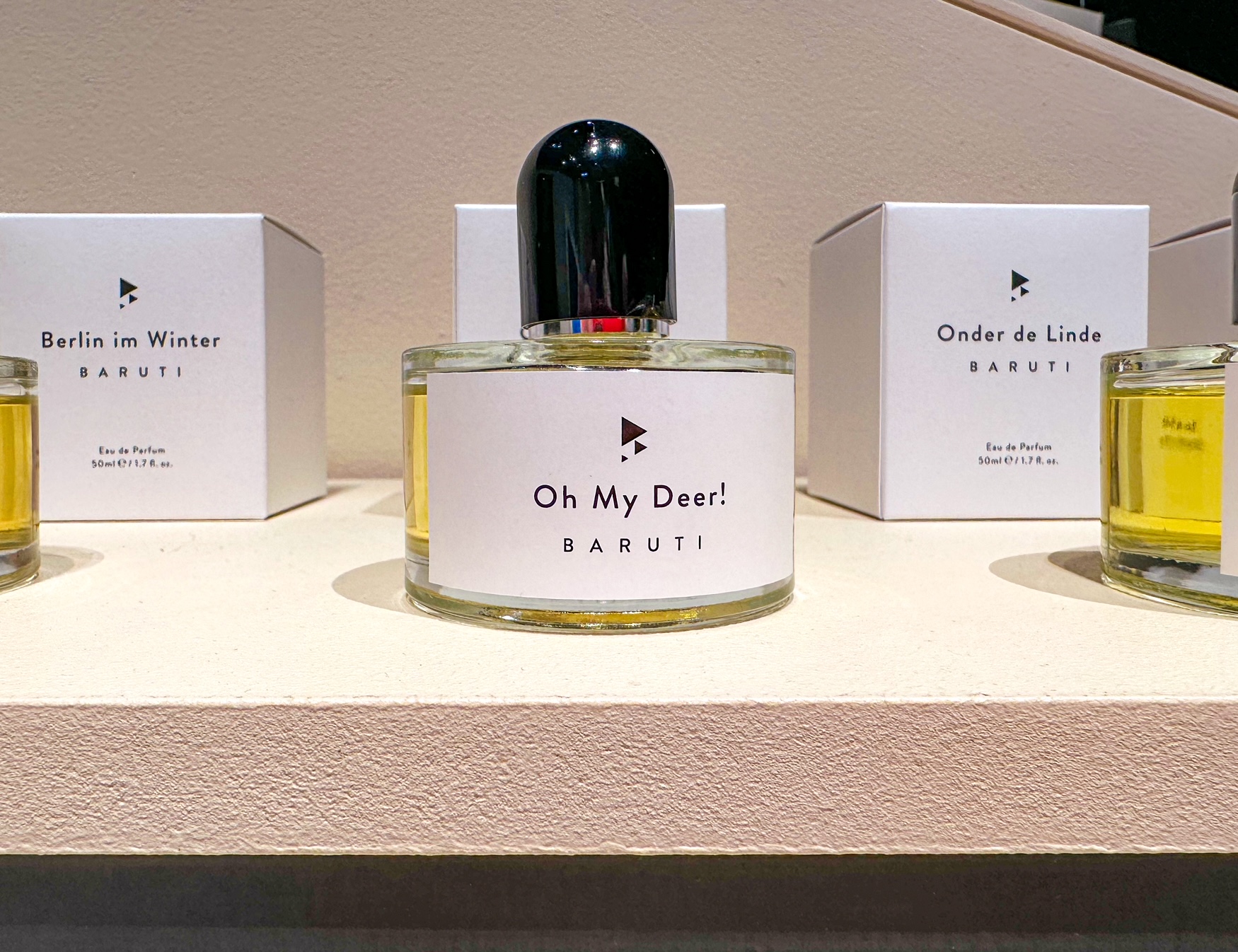 After a few years hiatus, Maria Candida Gentile makes a welcome return to Fragranze with the new Viridarium, a creation inspired by the quintessential garden in ancient Roman Villas. Starting from the famous fresco found in the Villa of the Roman Empress Livia Drusilla, almost a handbook on botany and landscape architecture, the perfumer blended a timeless bouquet of citrus, chamomile, bittersweet herbs, and resinous woods infusing her distinctive emotional touch.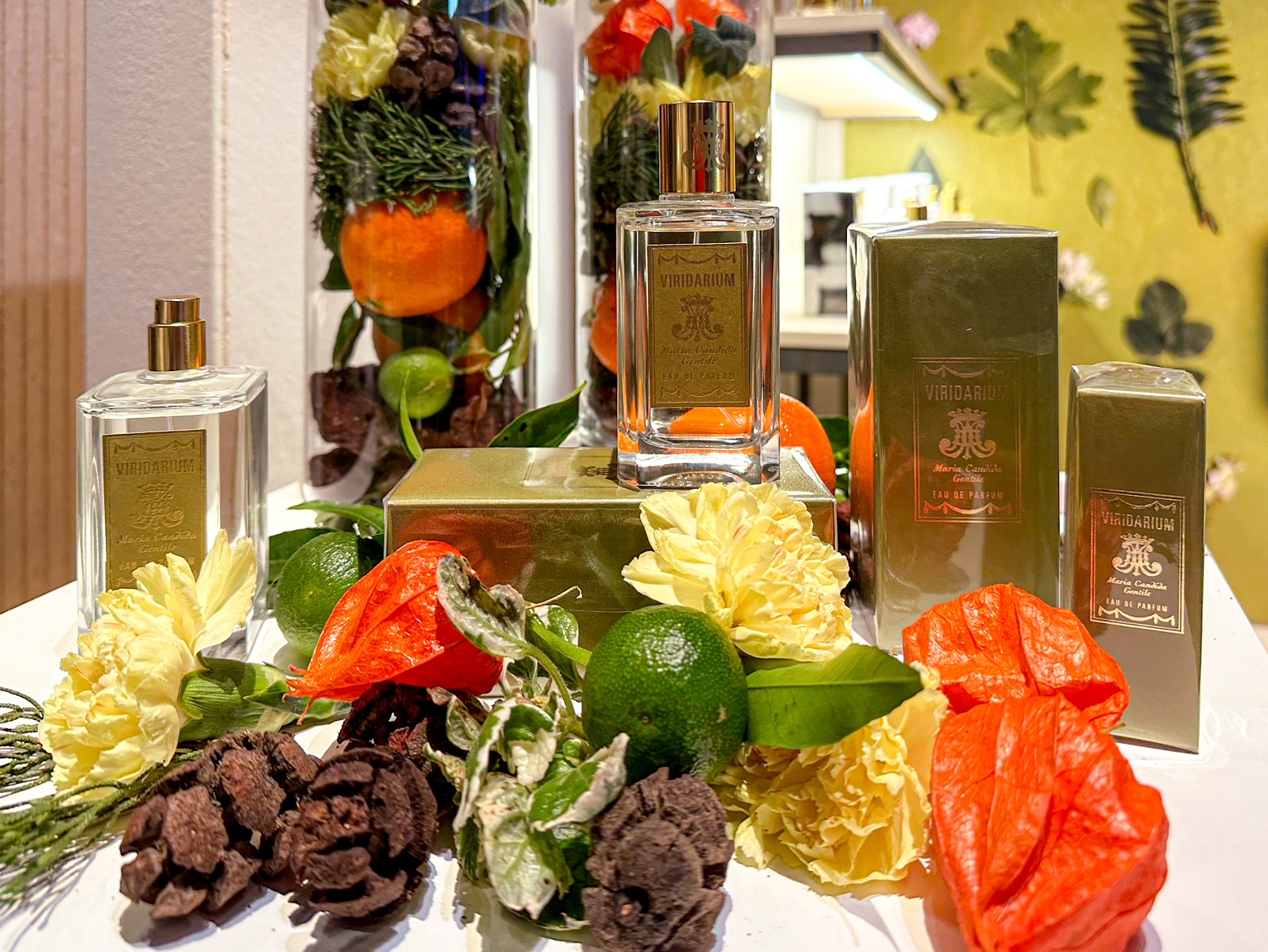 Jumping from the Roman Empire to the golden age of Perfumery, I finally had the chance to try the restored Maison Bienaimé which revives the glamour of the 1940s, and heaven knows how desperately we need to bring back that gentleness and elegance, enjoying perfume at a more human pace. Founded in 1935 by former Houbigant Perfumer Robert Bienaimé, the house was pretty famous for makeup as well. Who better than them could perfectly render the Parisian femme coquette? All about doll's cheeks and voluptuous red lips, Vermeille is a must try.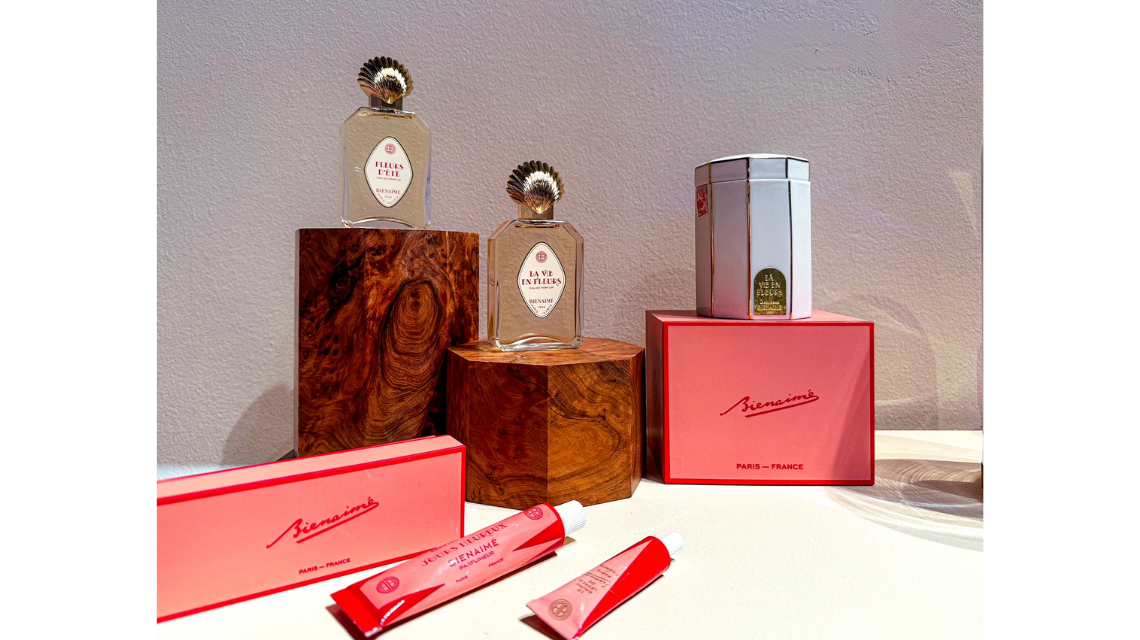 One of the emerging trends at Fragranze 21 was for sure applying perfume without spraying it. Hand-in-hand with a slight downturn of new releases, the bewildered customer looking for a slower, less muscular, and bulimic perfumery finds a match with brands like Vérsatile Paris and Alexx and Anton. Claiming that "size doesn't matter", the first offers affordable 15ml roll-on alcohol-free fragrances that can easily fit into a bag or a pocket. Secondary packaging is colorful and essential, all the way instagrammable, while scents are simple and pleasurable. Yet some bring a nice twist like the pistachio and basil laden Rital Date, inspired by Italy.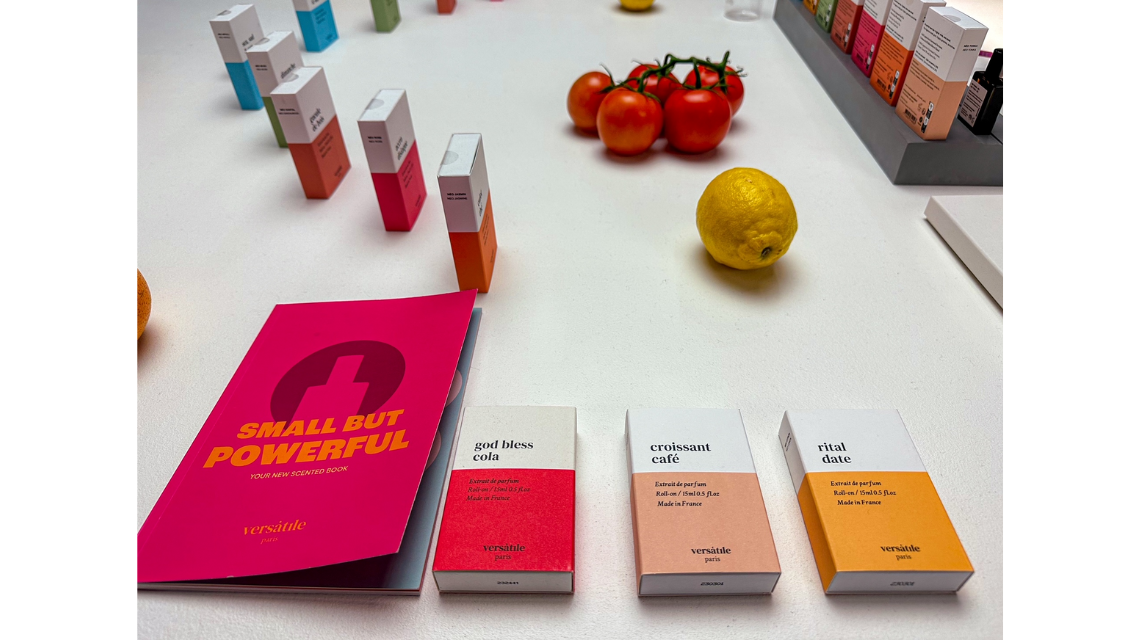 The second is a Berlin based creative duo coming from fashion that entered the perfume game with a limited edition capsule collection of two fragrances, Vaudou and Coquet composed by perfumer Will Inrig. The inspiration is the golden boy and his path to adult consciousness. A gorgeous amber, the first blends sweet and mineral resins to smoky and leathery notes. Intensely floral with a bouquet of rose, ylang-ylang and carnation, the latter also bears an addictive unctuousness with solar and chypre hints. The ultimate chic though is the Japanese porcelain flacon with the classic parfum stopper you can use to let a few drops on your pulse points.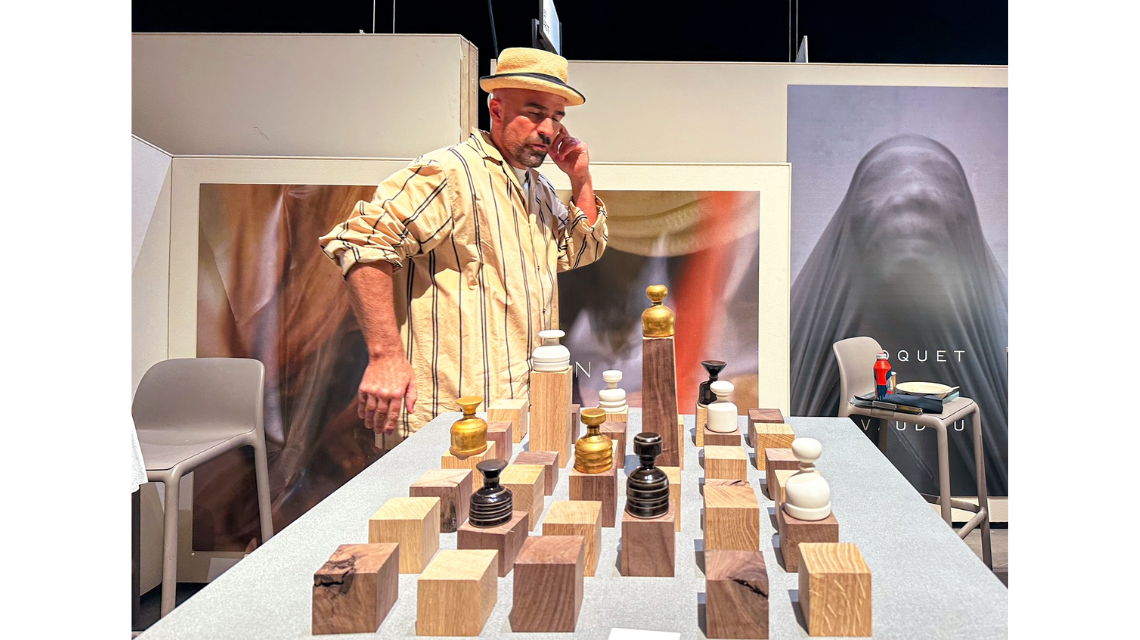 Vadou and Coquet by Alexx and Anton
Last but not least, the bourgeoning of brands from emerging areas keeps bringing a breath of fresh air like in the case of Armenian self-taught perfumer Voskanian (that's his third appearance in the Florentine Salon), that introduced Histoire d'une rose, a gorgeous chypre rose empowered by the taif-like crispness of rose oil from Aragyugh, in the Armenian highlands. Two interesting lines debuting on the Italian scenario are for sure Aura of Kazakhstan and the Korean brand BORNTOSTANDOUT.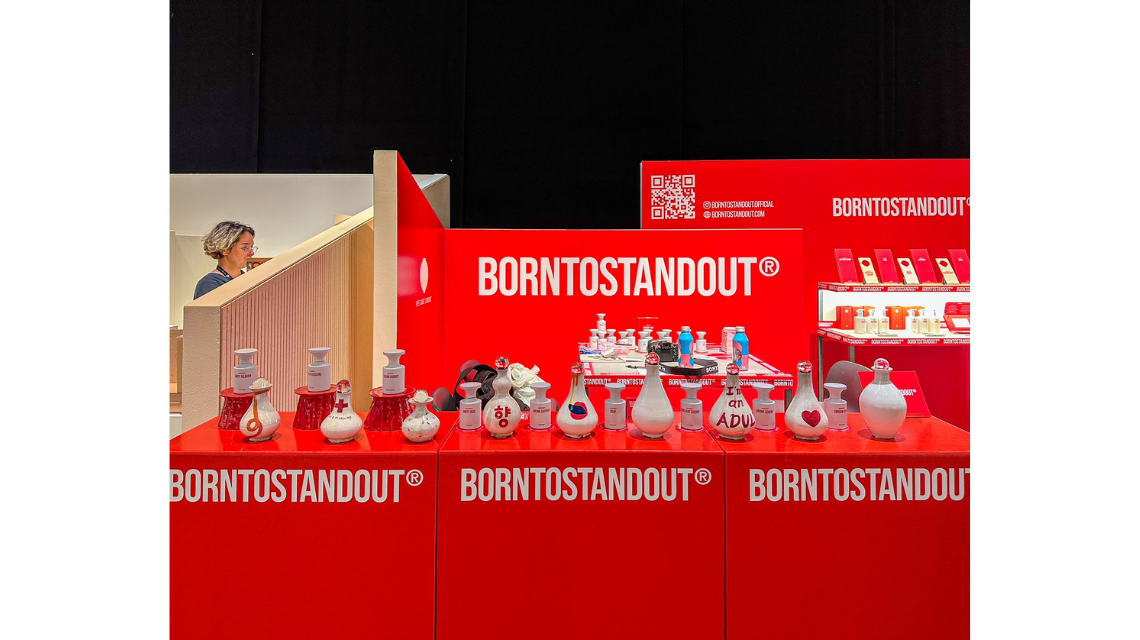 The first Kazakhstan brand gets inspiration from this faraway mystery land, its soaring mountains and wild nature. That's the land of tulips, and petroleum to which is dedicated Black Gold, a captivating smoky leather with metallic glares composed by Lucas Sieuzac. The latter Korean line stroke me for the bold and playful booth in red and white that could easily be the set of a Squid Game episode. Perfumes are pleasurable, and though many are rather sweet and linear like Indecent Cherry which smells straight of cherry toppings, it's a first interesting handshake between different cultures.