Pitti Fragranze 2022….my fragrance diary
2022 . 09 . 29 | written by Karen Marin
The long days of summer may be behind us but the sun was still shining in Italy when the fragrance community gathered in Florence for Pitti Fragranze September 16 – 18. The theme of this year's event centered around the five senses which were twisted around to inspire a multi-sensorial experience: Smell my eyes, Hear my Skin, Touch my Scent, See my Lips, Taste my Smell. The days at Pitti were filled with fragrance discoveries at booths, with informative lectures, after hours events and with off site visits to several perfumeries scattered around town. Multi-sensorial indeed. Here's a peak into my diary.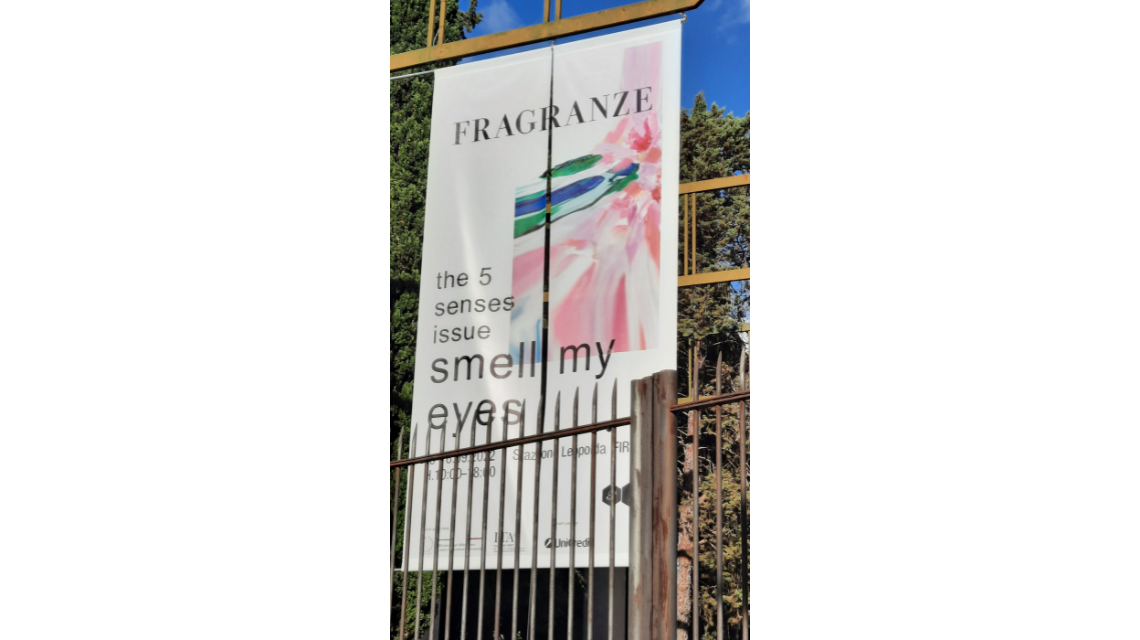 Friday 16 September
It all started bright and reasonably early on Friday at Stazione Leopolda in Florence. This year we had electronic tickets with QR codes on our phones so access to the show was much faster and easier. I divided the show in half and spent my first day in the B and S sections. The first brand that drew me in was AUSMANE, where I met the founder and nose, Choukhi A. Ausmane. Born in France to a family who cultivated fine raw materials in their native Morocco, he learned firsthand about ingredients and perfume creation during childhood summers spent with his grandmother. He deftly blends his two heritages into a beautiful assortment of fragrances spread across three collections. I was captivated by the warmth and sensuality of Ambre Royal while Forêt Verte took me on an uplifting and carefree journey. Both fragrances are part of the Singulier collection which spans all olfactory families and 50ml sizes generally retail for an affordable €79.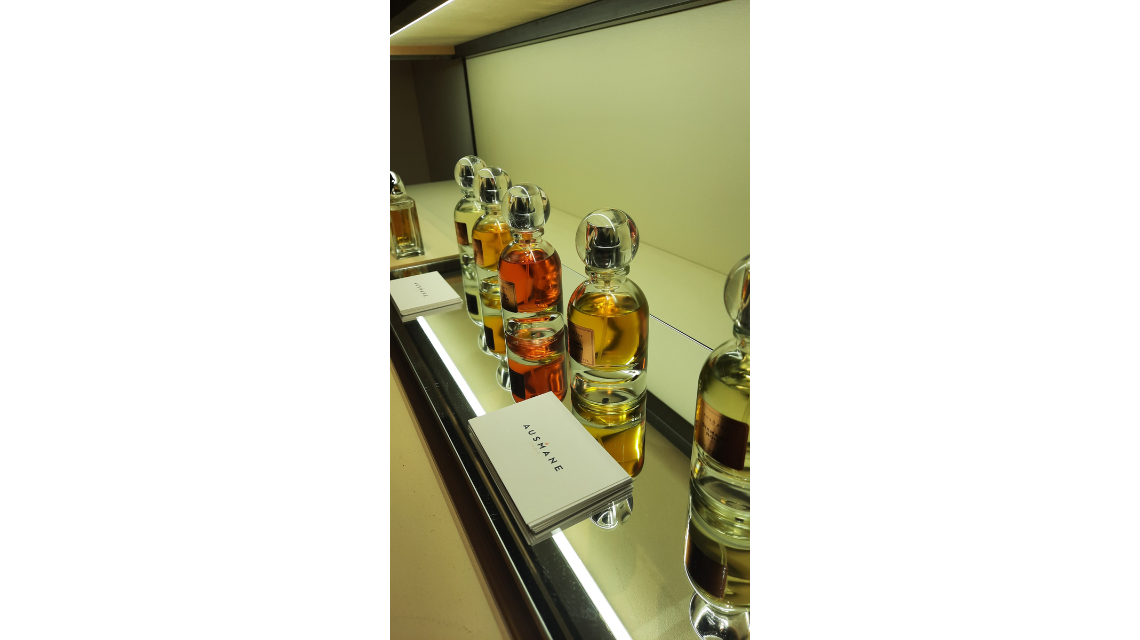 AUSMANE fragrances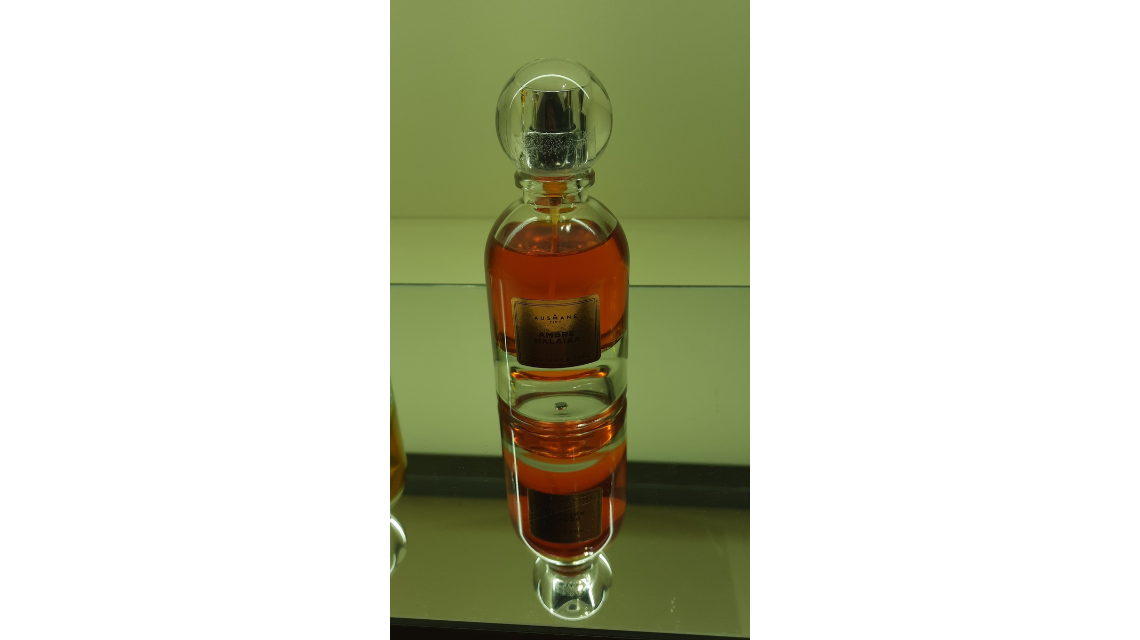 AUSMANE Ambre Malaika
Next I rediscovered a brand that was so in line with the theme of the show, FumparFum. Founder and perfumer Aistis Mickevičius, a known artist, actor and DJ in his native Lithuania, was seeking a new creative outlet when he became intrigued by fragrance. Not only does he produce commercial fragrances, but he creates scents as olfactory projects and he also produces scent installations. Everything is handmade and all produced in limited quantities. The Black Alchemist capsule collection falls into the olfactory project category, and although it had launched in 2019 I was not familiar with it. Of the three original fragrances (with The Priest and Golden Sawdust), Old Piano fascinated me. Here you smell the woody notes of the lacquered wood mellowed by a whiff of whiskey – and you're immediately transported to an old jazz club. But the standout for me was a new addition called Plague. Think back a few centuries.…plague doctors treated the ill but protected themselves by wearing bird-like face masks. They placed herbs, incense and flowers into the beak to ward off disease and bad air. FumparFum's fragrance made me think of being in church during a service where the smoke and the smell of the incense can be both comforting and overwhelming. Perhaps conceptually it is meant to be the smell of death, but I found it to be a meeting of the middle ages and modern times.
In stark contrast, I stumbled across Tobba in the Spring section, a spotlight area for young brands scouted by the Pitti team. The name of the brand means "most precious object" in an ancient language. Founder and self-taught perfume Jasper Li is also an artist who sees perfume as an artistic expression. Although Li is Hong Kong based, he has been inspired by the culture and traditions of the Middle East, especially in regard to scent and ingredients. Not only has he created each fragrance in his collection, but he has also created the imagery, and thus his art transcends a new dimension in which he transforms something we can see into something we can smell. I was intrigued by Rose on the Shore when I saw the visual of the Tobba flacon with thorns protruding out of it. Was this a subliminal message to tell us the rose is stronger than it looks? Pink Pepper and Geranium provide an initial shock but give way to Rose de Mai. Serendipity takes us on a scent journey on the Silk Road where the warmth of the desert sand meets smoky leather and exotic spices.
Taking a break from sniffing mid-day, I attended a lecture offered by MANE entitled The Rose: Reinventing Iconics. On the panel were Melanie Duhamel, Fragrance Division Director, Cyril Gallardo, Ingredient Director, Mathilde Voisin, Ingredients Marketing Manager and Matthieu Nardin, Perfumer. The audience got a deep dive into this ingredient in which the different processes, methods of extraction and the resulting products were discussed and also smelled. Of particular interest was the final portion of the lecture, entitled the New Shade of Rose, in which the group discussed biotechnology, upcycling, new extraction methods and new lands for sourcing (Moldova) and how each represents a new direction for this essential perfumery ingredient.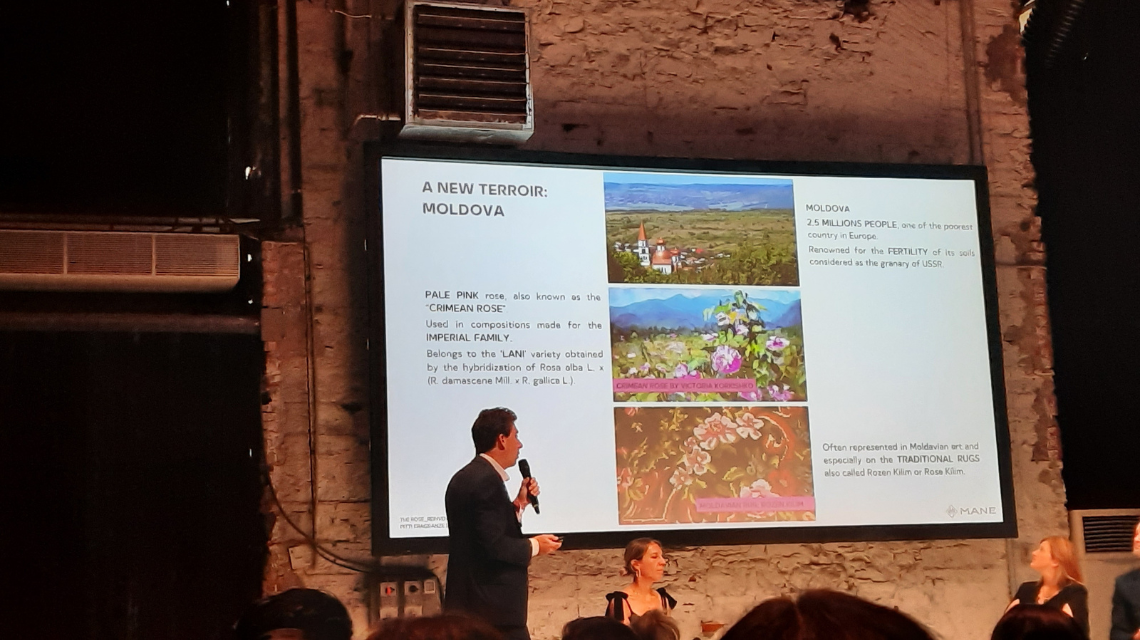 MANE lecture - new lands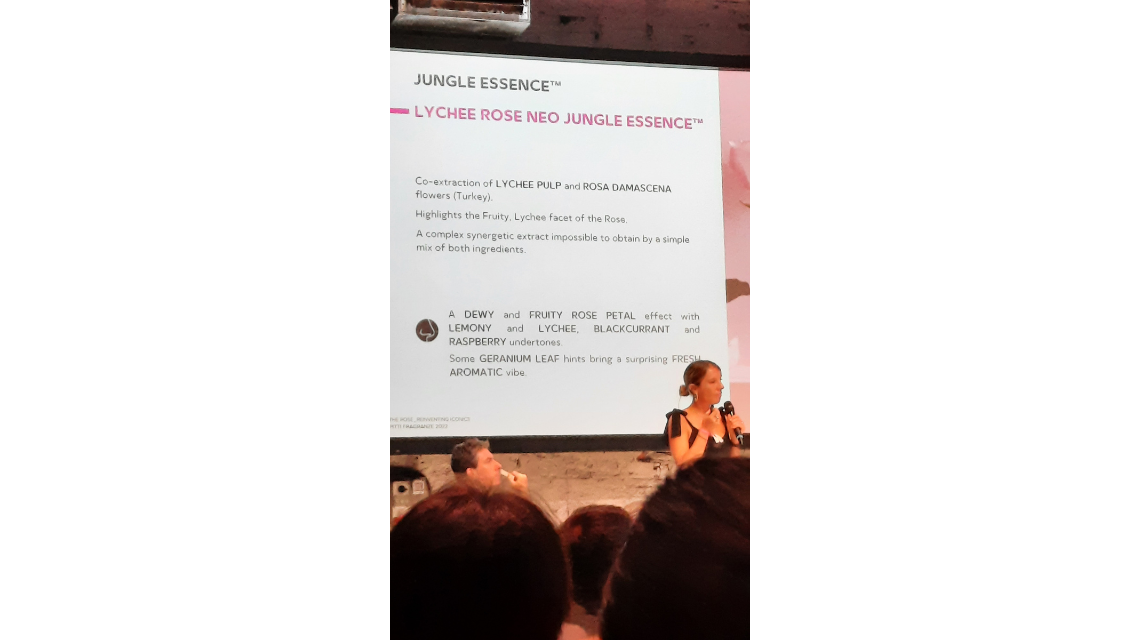 MANE Lecture-ingredient innovation
After the show I was able to stop by the Extra Virgo presentation event and the Bois 1920 launch party before heading to a dinner with FumparFum who celebrated their eleventh anniversary with a lively dinner. After a lovely moonlit stroll home, I needed to rest up for the next day.


Saturday 17 September
Friday's sunshine gave way to torrential downpours but luckily I had already arrived at the show before the rain started. My first destination was the Alchemical Wall, an interactive installation designed by Alessandro Gualtieri, creator of Nasomatto and OrtoParisi. One at a time, each visitor was able to pass behind a black curtain into an open space where on one wall there were shelves of identical lab sample sized fragrances and opposite, a large white wall where various words were written. We were asked to identify something that had troubled us recently, to take a fragrance bottle and write a related word on the label, then to find a corresponding word on the wall, and finally, to throw the bottle at that word. Conceptually, the physical act allowed each participant to release pent up emotions which could then evaporate into thin air. I leave you to guess what word I wrote on the label!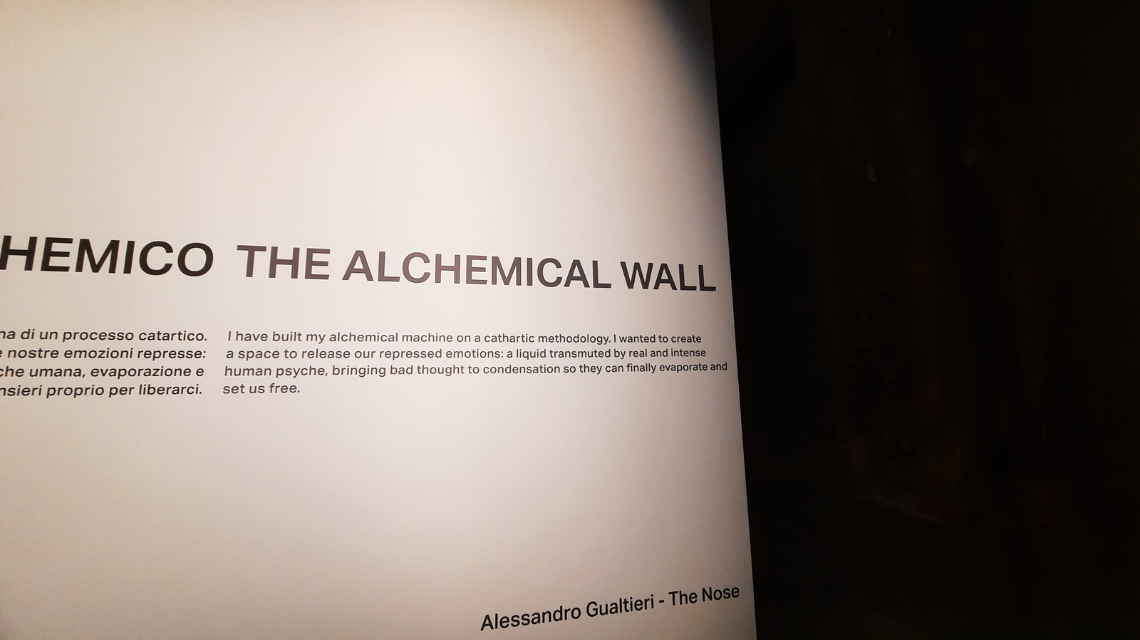 The Alchemical Wall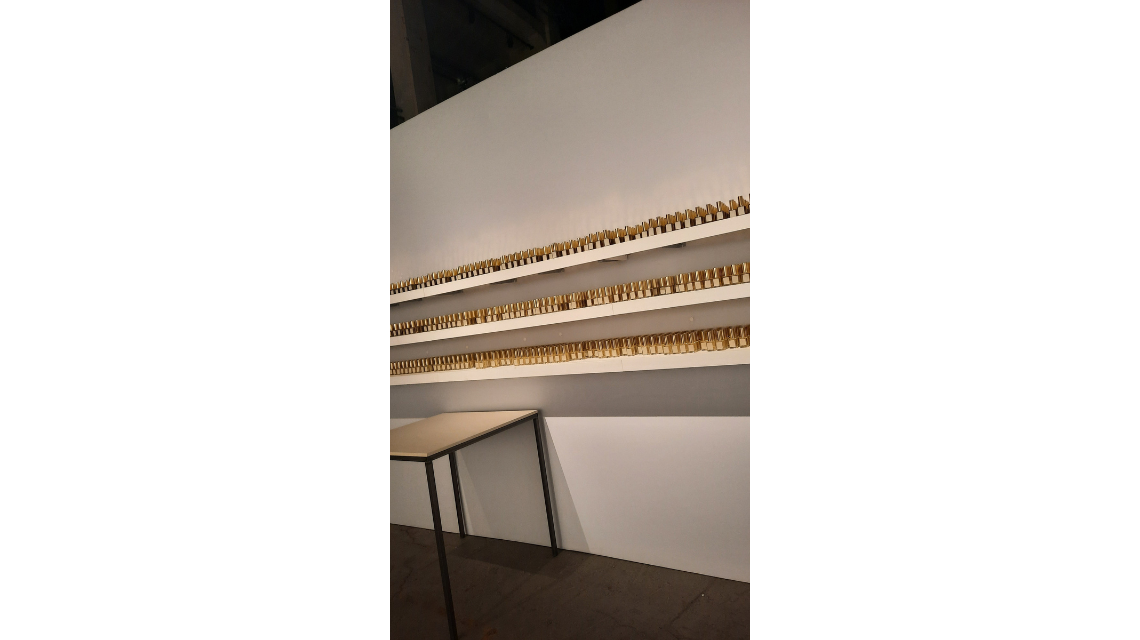 Choose your bottle
Find the word and throw the bottle at it!
Shortly after I went to the workshop at which leading scientist Bill S. Hansson was interviewed about his book, Smelling to Survive, The Amazing World of Our Sense of Smell. He started by pointing out some basics: that we are constantly smelling all day, that we can close our eyes and see nothing, but we can't close our nose – and if we stop breathing, we die. He called out that we are constantly receiving olfactory messages, even when we sleep, and that's why we would wake up if the house was on fire at night. He mentioned that we have roughly 400 receptors in our nose yet only 3 for our vision! He did mention that our sense of smell slows down and becomes less acute as we age, but that it is possible to retrain and retain this precious sense. Since his primary field of study centers around insects and smell, he shared a warning that with the changes in the environment, with plastics that smell like food, with chemically altered plants and other changes to the scent scape, the world becomes full of mixed messages for the insect world. They struggle to find flowers, they eat plastic and perish…..they can't do the job they were put on the planet to do and that will affect humans in the long run, so we need to do our part in respecting the environment. This was an hour well spent: I felt enlightened and ready to read his book. But off I went to more booths.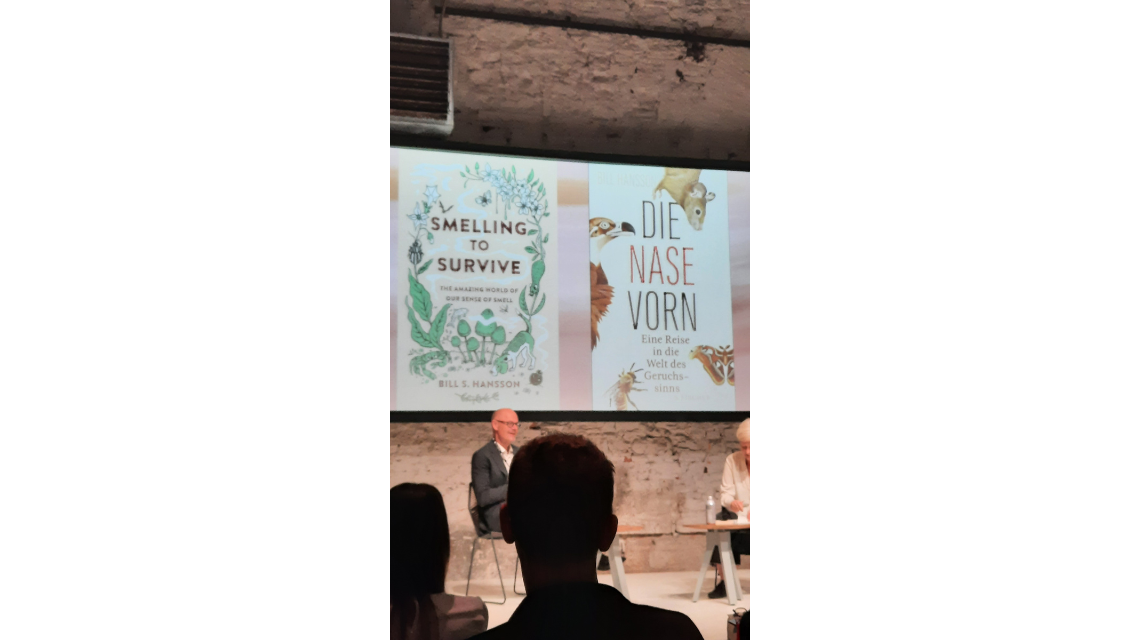 I headed over to visit Headspace Perfumes, a brand recommended to me by several colleagues. I had wanted to see them at Esxence, but time escaped me. The scientific term headspace refers to the technique of capturing the scent of a raw ingredient in the same place it is found, and then reconstructing that fragrance. Here the concept is to join a high quality raw material with a headspace extract to create something truly unique. I was taken by Genièvre, a refreshing blend where natural juniper berry gets a splash of headspace gin on ice to deliver a cool cocktail of a fragrance. For each fragrance in the collection of seven, the headspace component is quite interesting: from bodies in a dance club to vintage champagne to a thoroughbred horse galloping across the sand. I salute the brand for this innovative concept.
Next up was Wesker in the Spring section, a relatively new brand from Croatia, though based in Germany. Founders and self-taught perfumers Mayki Wesker and Kristijan Berta launched a trio of fragrances in 2020 and have since added two new scents. Wisely, the collection crosses most olfactory families so there is no repetition or crossover. Every flacon is handcrafted and thus unique, embellished with goldleaf and topped off by the golden star of Sirius. My personal favorite was Imperial, in which the lovely top notes of linden blossom and jasmine transport me to springtime in Europe. According to the website, the brand uses proprietary molecular technology in their fragrance creation, which I imagine allows them to break boundaries and explore new olfactory territories.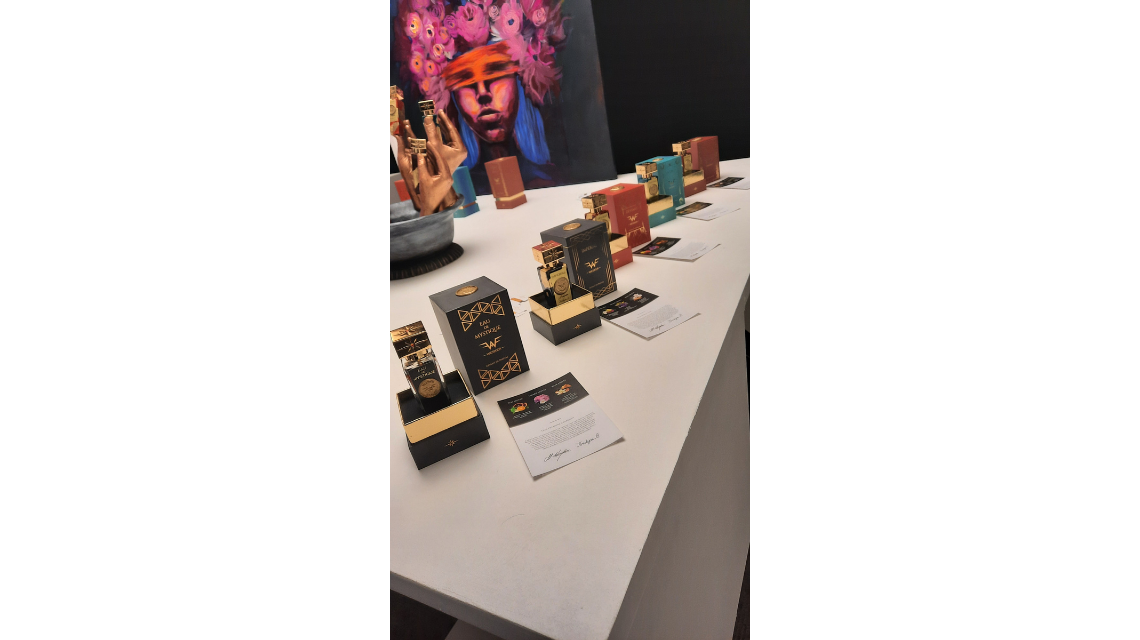 Wesker fragrance range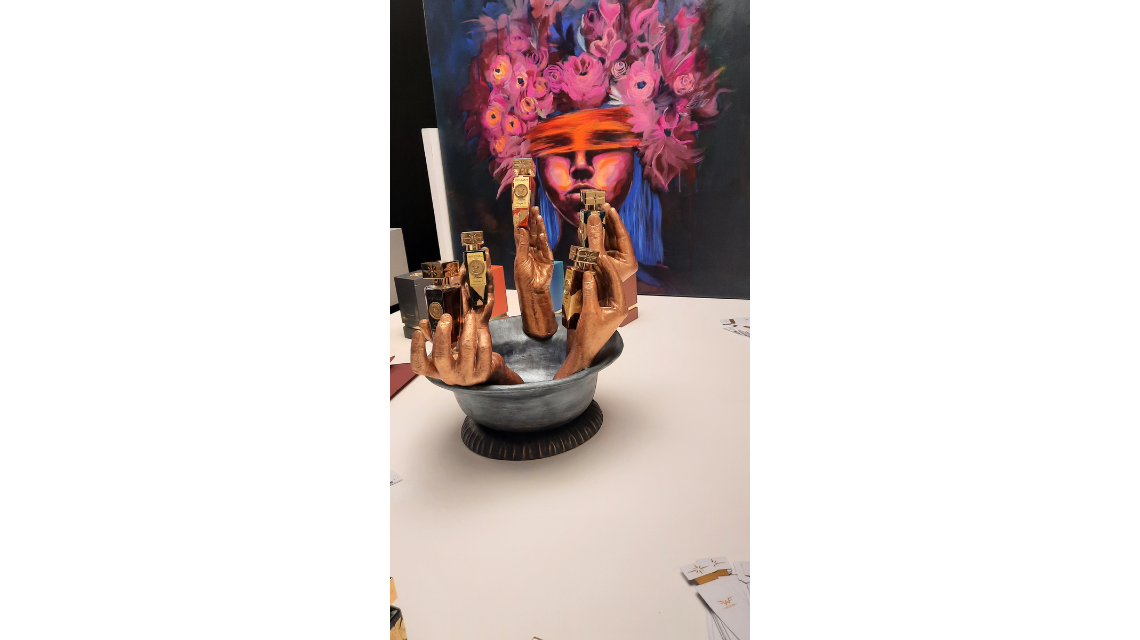 Wesker Fragrances
I went back into the A hall again and was happy to discover Optico with Simone Bongiorno. He kindly showed me his line starting with the Optical Art collection, an assortment of six fragrances, each in a sleek black flacon decorated with a different optical art design in stark white. The name of each fragrance subtly calls out the origin of the highlighted raw material of the composition. Costa Rica features rich coffee, Reunion is a sweet gourmand with delicious vanilla notes, and my favorite, Sri Lanka, highlights ginger and red tea in a subtle yet exotic concoction that reminded me of an old love, Bvlgari Red Tea. The Pop Art Collection is quite different beginning with BSX (Boost Smell Experience) which boosts or prolongs the olfactory performance of any fragrance it is layered with. This product is based on the Amber Xtreme molecule synthesized by IFF in 2001 and used in many fragrances. This fragrance is also the point of departure for the other three in the collection because it is present in each scent. With BBG (Be Bubble Gum) Optico truly nails the scent and delivers a nostalgic trip back to childhood when we opened a pack of Bazooka Joe bubble gum after school. THC (The Highest Component) blends the essential oil of cannabis with Amber Xtreme in a very wearable fragrance and SBE (Salty Breeze Explosion) imparts a subtly salty scent on the skin, a memory of that last summer day at the beach.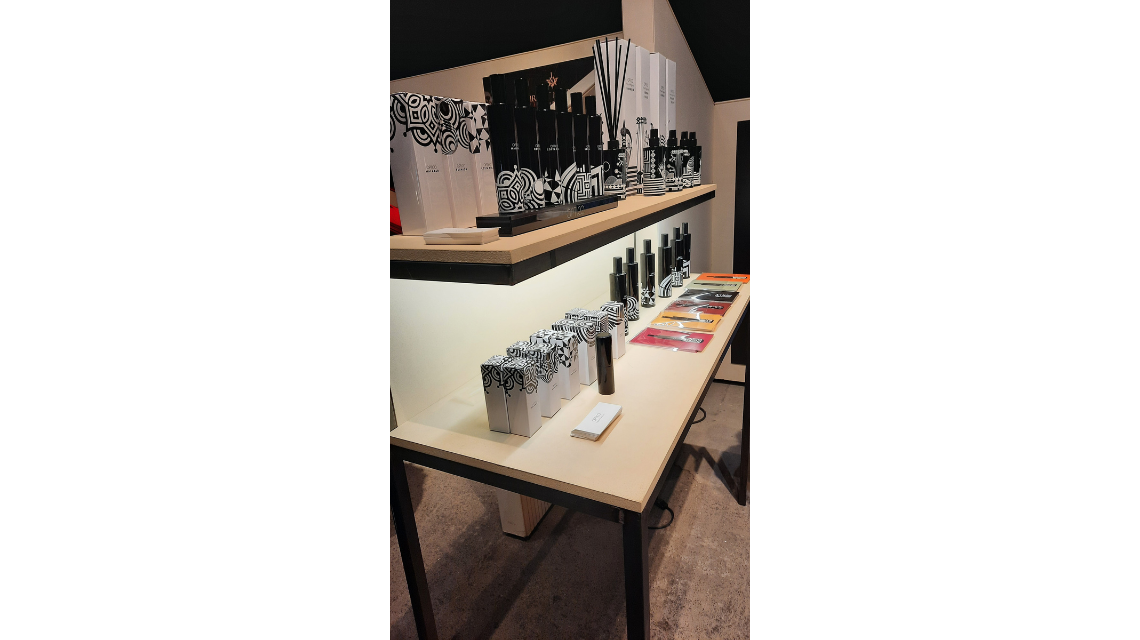 Optico Optical Art Collection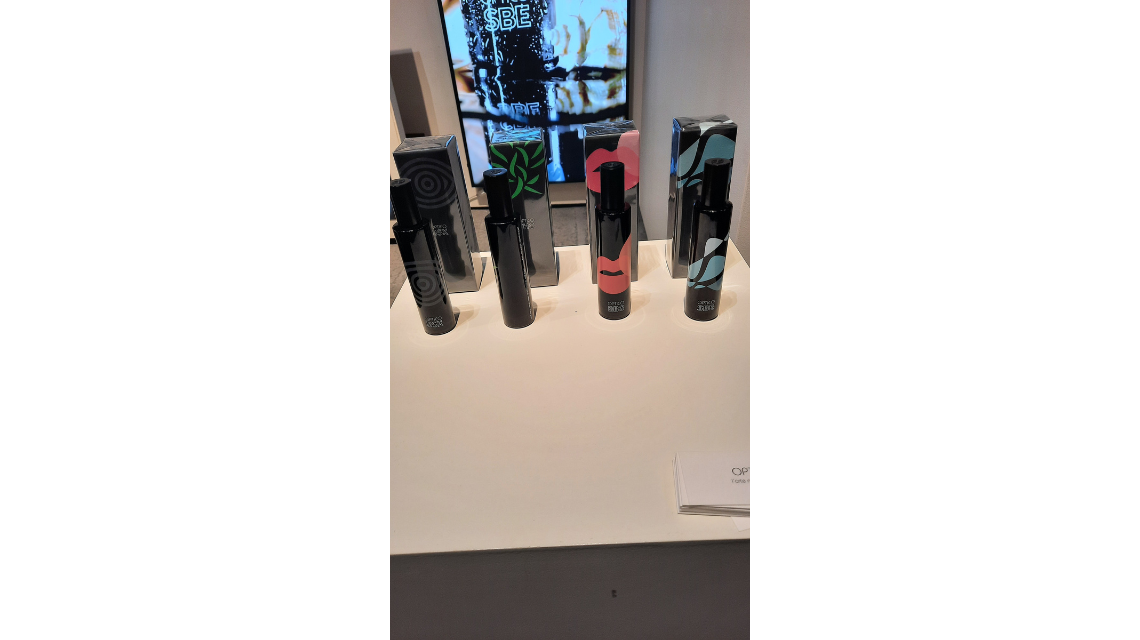 Optico Pop Art Collection
To cap off the day, I attended the Perfume Symphony workshop in which Enrico Maraffino, co-founder of Label Perfumes, took us inside the structure of a fragrance, inside the pyramid, drawing parallels between scent and music. To emphasize the point, opera singer David Hovhannisyan performed several songs. This was an entertaining end to a busy day.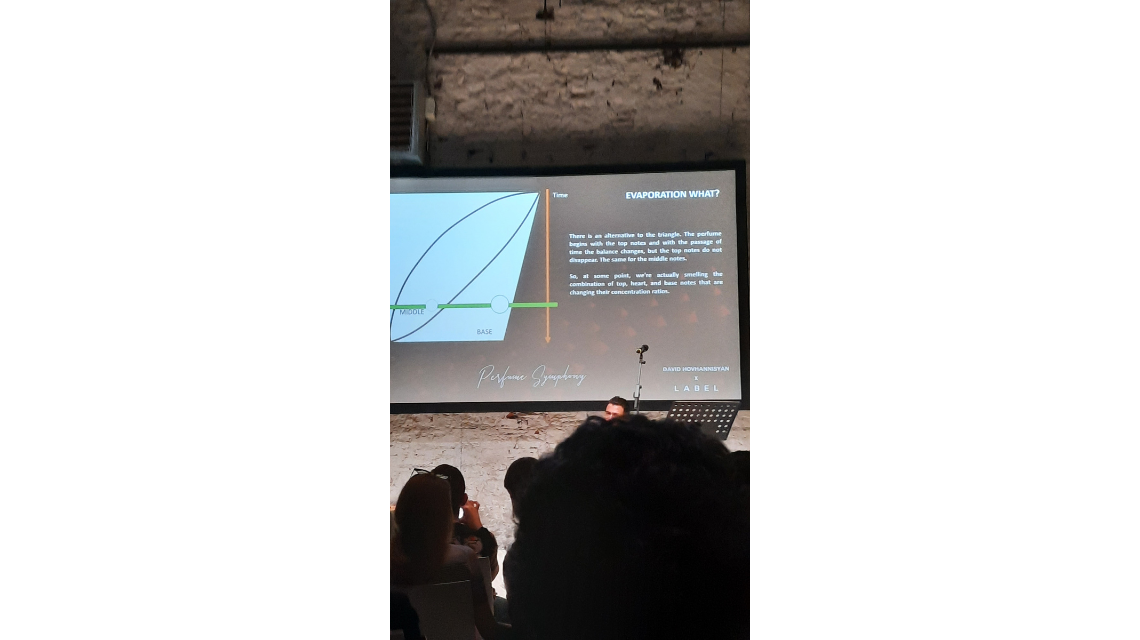 Sunday 18 September
Sunday was not a day of rest but rather an opportunity to hit the perfumeries in town which I hadn't seen yet. I started with La Rinascente, actually a department store, because I wanted to visit the Olfattorio – Bar à Parfums. Fragrance and Cosmetics is now on the Lower Level in the store and it includes an impressive assortment of what I will call "mainstream niche brands" (Diptyque, Le Labo, By Killian, Tom Ford) all owned by conglomerates, as well as Creed, Maison Crivelli, BDK, Comptoir Sud Pacifique and the top designer exclusive collections (Dolce & Gabbana, Ferragamo, etc). There are a lot of brands packed into a small space, but the department is light, airy and has the look of being brand new. Next I headed over to AquaFlor near Santa Maria del Croce. I had discovered this brand last year when attending Pitti and it was love at first sniff. It is an Ali Baba's cave, a hidden treasure where everything is made by hand on the premises. From there I passed by the Avery Perfume Gallery, which was closed, but I had popped in Thursday evening when they were having an event. In the center of the shop is a small representation of the brand Fueguia 1833 (article coming soon), an intriguing brand coming out of Argentina. Finally I made the typical pilgrimage to Santa Maria Novella where the new L'Iris, reimagined by Gian Luca Perris, was in full launch mode. It was now time for an olfactory break and my flight back to Paris.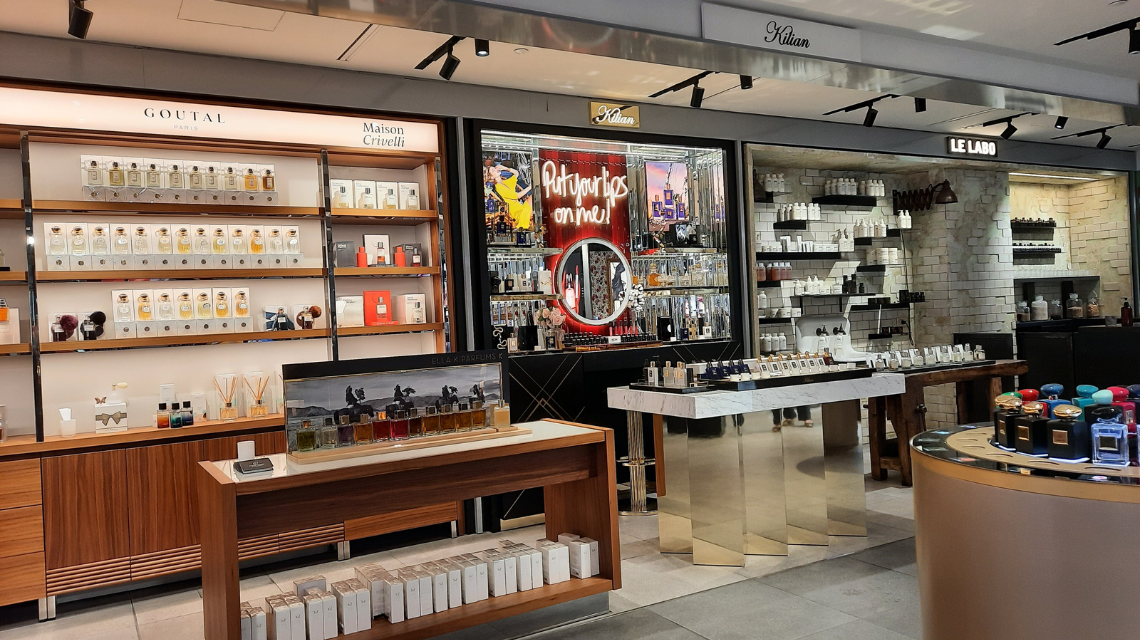 La Rinascente - Bar a parfums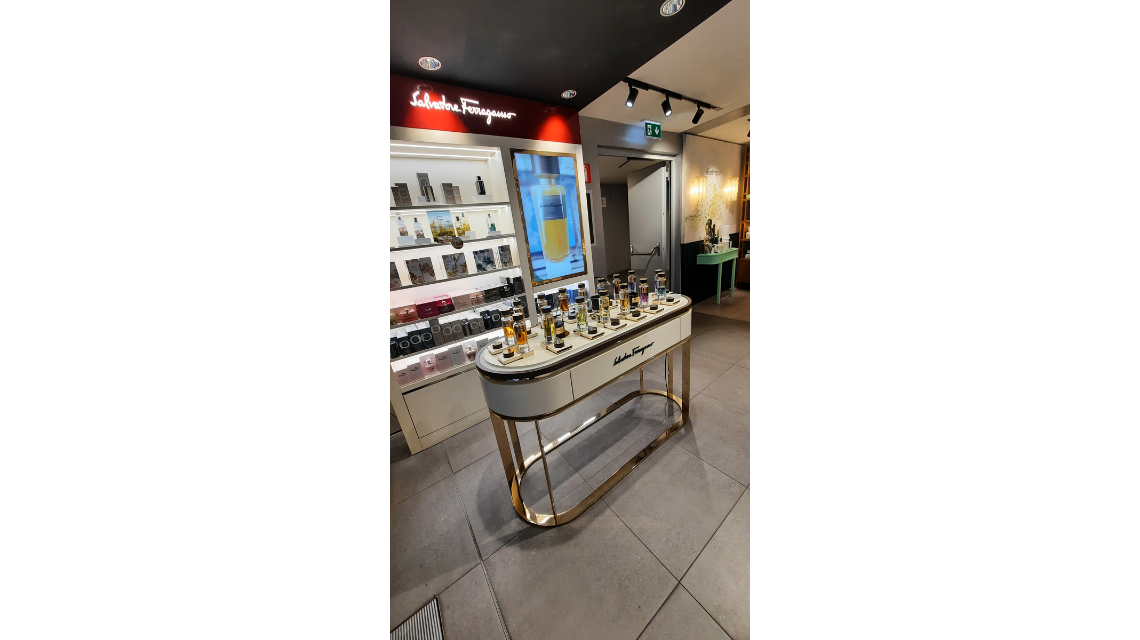 La Rinascente - Ferragamo stand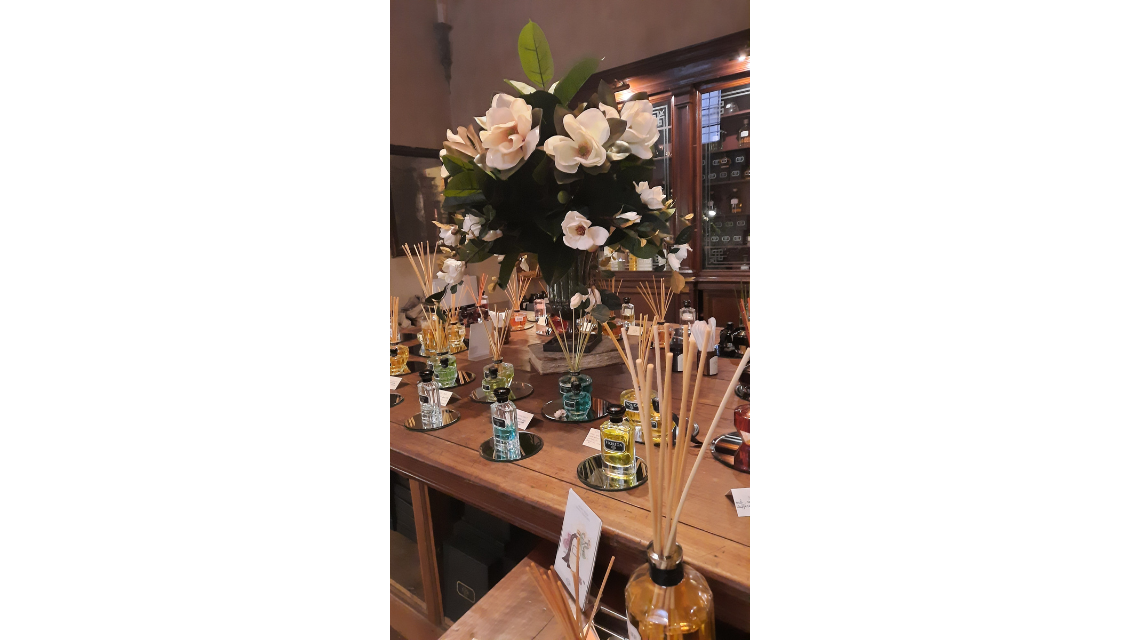 AquaFlor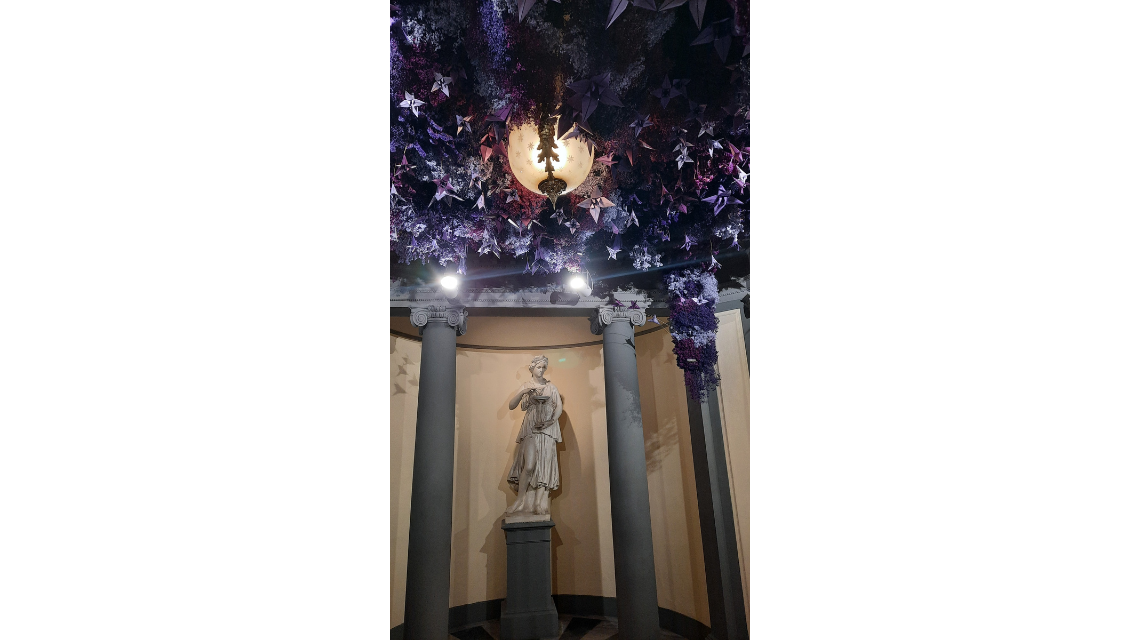 Santa Maria Novella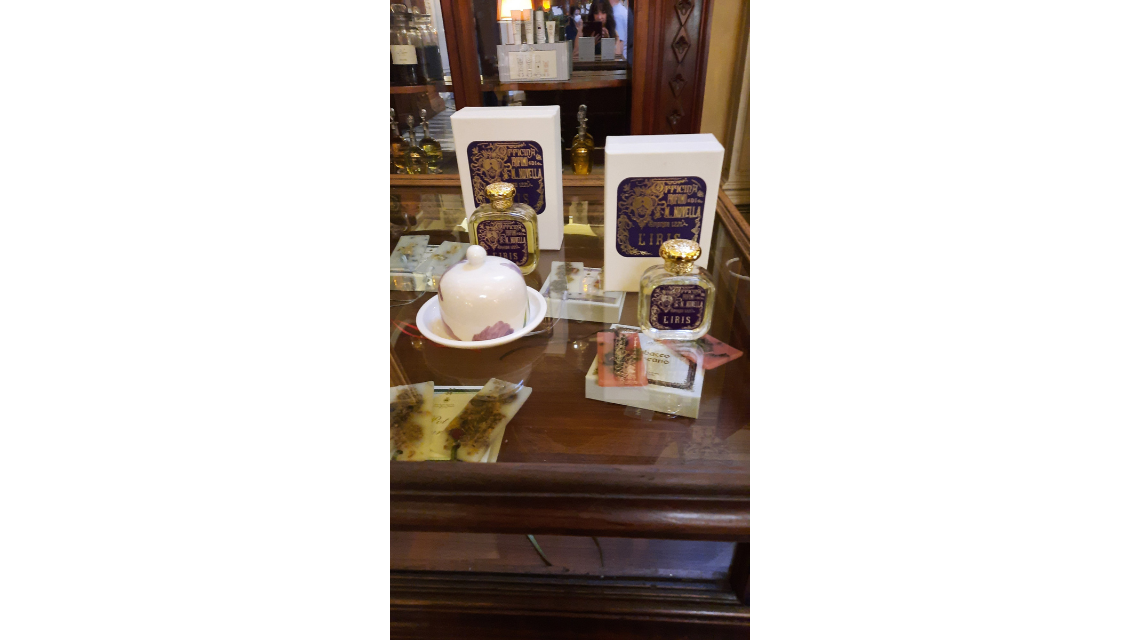 Santa Maria Novella L'Iris
Just the Numbers
A few days later, Pitti Fragranze released the official numbers. In terms of attendance, there were 1250 visitors from 50 countries, an increase of +13% to last year. Journalists, influencers and media accounted for 16% of the attendees while foreign operators made up 24% of the total. In all, 160 brands exhibited during the show and over 70% of them came from outside of Italy. So does this break the notion that Pitti is only a show for Italians?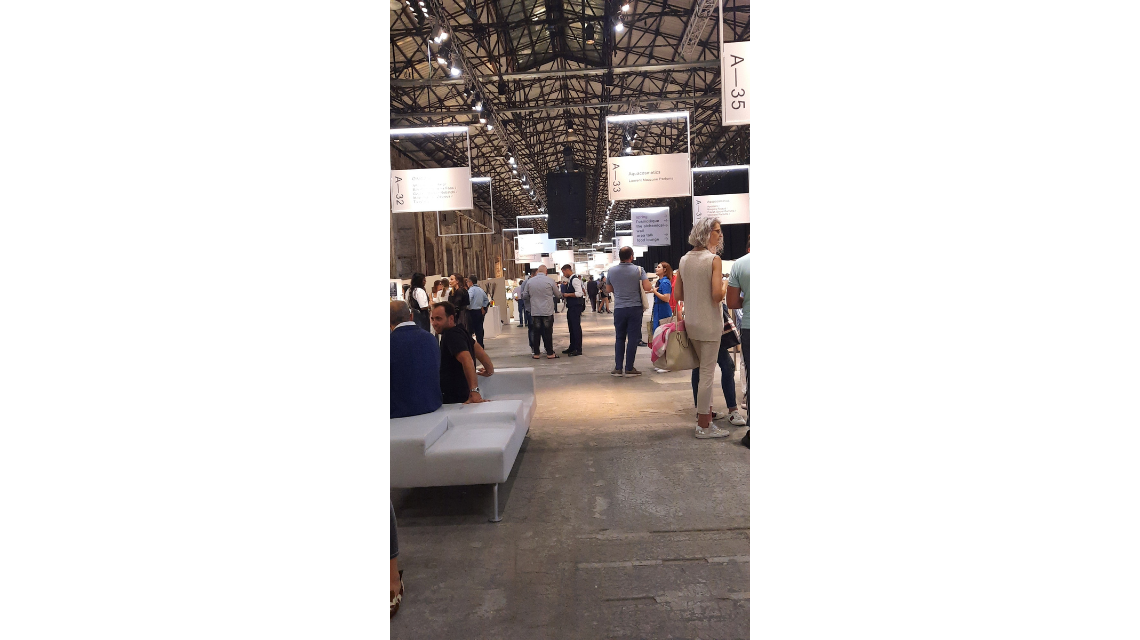 Pitti - An International Show
Closing Thoughts
After visiting about half of the brands during this event, I wanted to share some do's and don'ts for brands who are considering participating in a tradeshow of this nature. Think of it as a short checklist to be sure you're ready for success. We've also included a checklist of strategic and business issues to ensure retail readiness.
BASICS for tradeshow business: to speak with retailers, journalists, influencers, anyone to whom you want to market yourself.
Do have an adequate supply of business cards on hand.
Don't use highly reflective or metallic ink on your business card as it can flake off rendering the card worthless. Similarly, don't use tone on tone colors which can make the card difficult to read. And be sure the font is a legible size. If in doubt, ask your grandmother to read it.
Do have a sufficient supply of samples. These are your calling card and will allow important buyers, distributors, influencers and all industry players to remember your product long after the meeting ends.
Do have branded blotters or at the least, generic ones, to demonstrate your fragrances.
Don't use another brands' blotters and write over the name.
Do have a clear and concise statement in your mind to describe your brand. I did meet a brand founder who couldn't explain the meaning of the brand name to me.
Do take this opportunity to network with other brand founders and to share stories. These individuals could become a source of support and assistance in the future.


STRATEGIC for business: a few basics to put you on the right path for success and to assess your retail readiness.
Do you have a business plan, a marketing strategy?
Is your brand correctly registered in the EU CPNP database? Or, do you have a EU responsible partner?
Do you have a POSM list with unit costs?
Are you ready if someone gives you an order?
What is the state of your logistics and what lead times are you working with?
What is your average stock level?
Do you have the proper patent coverage for the countries you will enter?
What is the state of your website? Is it up and running or under construction?
Are you present on social media? Where and with how many followers?
This list, which is not exhaustive, is meant to help new brands and may serve as a cross check for existing ones. If you have questions, or need advice, contact the team at Essencional.



All the photos were taken by the author except the cover image.
Cover image: photo credits https://fragranze.pittimmagine.com/