PERFUME ESCAPISM WITH GALLIVANT'S NICK STEWARD
2021 . 02 . 12 | written by Karen Marin
I had the distinct pleasure of meeting Nick Steward by chance at Fortnum & Mason in London about 3 years ago when he was in the store for a founder's event, and I was in town to smell new fragrances and see trends in retail. After talking for five minutes, we were thick as thieves, sharing our passions for fragrance and travel while he presented his brand, Gallivant, to me. The collection currently features nine scents, each inspired by places that are known or are yet to be explored. Now, when so many of us are limited to armchair travel, seemed to be the perfect time to catch up with Nick, to dive into the brand story, to hear more about the creative process and to talk about future destinations.

Tell me about yourself, how did you end up in the world of fragrances?
It was a happy accident! I had studied Arabic, Farsi and French at university in Edinburgh, and when I ended my studies, I had no calling, no clear direction. I moved to Paris and when I was working at Galeries Lafayette in menswear, one of my customers, who worked at Rochas, encouraged me to apply at Puig because of my language background (I also spoke Spanish!). Puig was still really a small family company then and I got hired to work in product development for animations before moving into international marketing. Later, I worked at Molton Brown, and then at L'Oreal in the olfactive cell.
You had what many would consider a dream job at L'Artisan Parfumeur – what many consider to be the original artisan or niche brand. What did you learn and what prompted you to go out on your own?
Yes, I got recruited to work at L'Artisan Parfumeur in a position which was kind of the Creative Director, but that sounds very grand. People would be surprised to know that in that role I installed shop windows, I was writing press releases, I was briefing the perfumer……it was very hands on! We had a very nice small team where the common denominator was that everyone was very proud to say they worked there. The brand sort of felt like my baby and I felt very protective of it.
While there I worked with Bertrand Duchaufour for many years; I saw him work with his materials at his organ – I mean, we sat next to each other! There was something really modest, humble and down to earth about the way he was working.
I learned so much in the years I was at L'Artisan because I did so much. When you're a brand, you have to ask yourself so many questions! Are we making decisions based on who our client is? I learned about investors too: you must align. Do they have the same long-term vision or is it about the short-term cash grab?
Let's talk about Gallivant.
Gallivant is an independent London-based perfume house launched on International Women's Day, 8th March, 2017. I wanted to make something clever and interesting using high quality, honest ingredients, and in fact our perfumes are vegan and (of course) cruelty-free, and also qualify as 'clean' (although that's not a positioning we're focused on). We favour natural materials - for the colour and texture they bring - but we're very thoughtful about the materials we use, so also use synthetics when that's the right route to take.
Gallivant is a celebration of different cultures, a celebration of everyday beauty, Travel for Gallivant is a framework to create beautiful perfumes. In some ways I hope you could take away all the travel stories and that the perfumes will still stand up on their own. Our packaging is minimalist, I'd like the perfumes to do the talking, and the fragrances come in 30ml nomad sizes, perfect for travel and life on the go.
Due to my long-term working relationship with Bertrand, people asked me why I didn't work with him. So I said, "Well hang on, I'm trying to create a unisex brand so I don't want to do this with another man, because I want to appeal to women too." So I thought, for my brand I will work with Karine Chevallier who I knew from L'Artisan and with Giorgia Navarra, who was the understudy to Bertrand. And I always want to give a chance to new talent, too.
Gallivant fragrances are based on actual travel, inspired by the hidden yet characteristic details of each place, evoking a feeling that takes us, the wearer, on an olfactory journey to the very place. Can you share the story of a creation that was challenging?
With Los Angeles for example, Karine had never been to LA – and I thought that was good – it made me work harder to bring her there. Ralf (Schwieger) had never been to Bukhara – well, most people haven't! I kind of like it when the perfumers don't know the place because I need to "feed" them.
With Amsterdam, it's a city I've been to many times, I have friends there, it's a city I'd probably love to live in. And one thing I didn't want to do is a cannabis Amsterdam fragrance. I thought back to the Dutch East India Company, I thought about the history, the tulip market.
Regarding fragrance creation, you talk about the idea of translation – you are translating a concept by the use of ingredients into a fragrance. How does that happen from inception to selecting the perfumer, to coming to the end product?
I suppose my job at the beginning is to create a feeling of the place which can come through a mix of music, books, and a lot of research. I want the perfumer to be excited about the journey, I don't latch on to obvious things. I don't want to come with a brief and tell them to benchmark another product with a list of notes. I want to create an energy, a feeling. Then the perfumer uses the materials to bring it to life, and that's why it's really translation. It's not formal, it's a two-way process where we're throwing ideas back and forth.
How do I choose the perfumer? I work with people I know and like, people I am comfortable working with, like Karine and Giorgia. Ralf and I were friends before we even talked about fragrance!
As we go along, we try to arrive relatively quickly at a rough sketch, but then there's a lot of work coloring it all in. With Los Angeles for example, we had a tuberose note that seemed too carnal, so we were kind of blocked. I said, let's put it aside, don't force it, we'll come back to it. It may have sat for 4 or 5 months and then spontaneously we came back to it. It's not as if someone comes in and has all the answers. It doesn't work that way. I don't set deadlines, we don't have a marketing calendar of launches, so fragrances come out when they're ready. You just have to believe you know when it's right. You sharpen your intuition and you know when it works better than the mods that went before.
Where can people find Gallivant?
Our fragrances are sold in specialty stores, such as Fortnum & Mason, Luckyscent, & GaliLu as well as independent perfumeries in 25 countries (soon to be 27). We also sell from our website (gallivant-perfumes.com) and have our own small shop in the East End of London.
As a London-based perfume house, tell me what impact Brexit is having on you.
Like very many small independent businesses in the UK, we're trying to make sense of what this means. Sadly, at the moment I can only see that it's adding more form-filling, bureaucracy, complexity and expense. None of which are the friends of small business.
As this time when most countries in the world are on some type of lockdown, how do you "travel"? Have you planned your next trips? And have you identified cities you want to translate into scent?
Even if our world now is very small and constrained, there are things you can discover when you are open and observant. I hope art, perfume, music, books, can be a comfort for people now. I can still go for a walk in my local park, and this has been a consolation for me : simple pleasures . I loosely quote Victoria Frolova who said there is still beauty in the world, even in this dark time.
For my next trips I'd like to go to the Horn of Africa and the Caucasus, an area I was going to visit in 2020. I have identified some places I'd like to translate into fragrance but I don't want to put any pressure on the place or the perfumers. I don't want to ruin the spontaneity or take away any of the pleasure!
What do you need to stay creative?
I need to be fed creativity which traditionally has been about going somewhere, landing in a new place and the plane door opens and you get a rush of excitement. Walking the streets of a new place. It's food for the soul for me. Since we can't travel I've had to get more inventive and internal. I've been experimenting with recipes from around the world, and I'm listening to music from places I've never been to. I travel the world through YouTube videos of different places and very obscure things like Mongolian throat singing and Iraqi /Kurdistani wedding dancing that give me the feeling of travel.
I would also say you have to stay curious, especially now when every day is almost the same!

For more information, visit www.gallivant-perfumes.com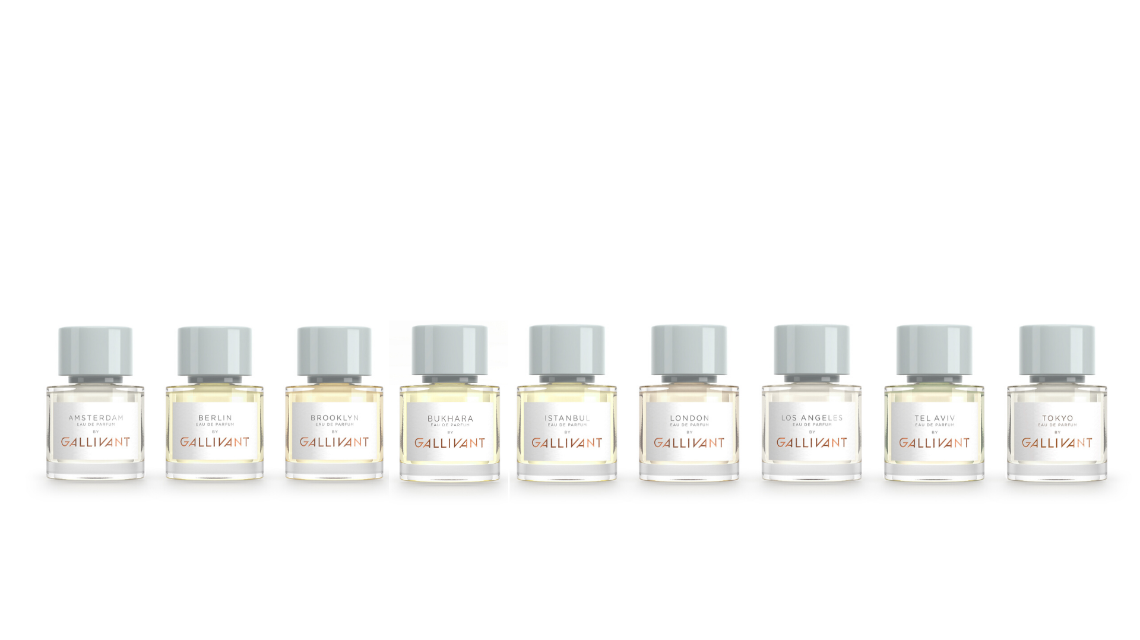 Gallivant - Bottles only perfume range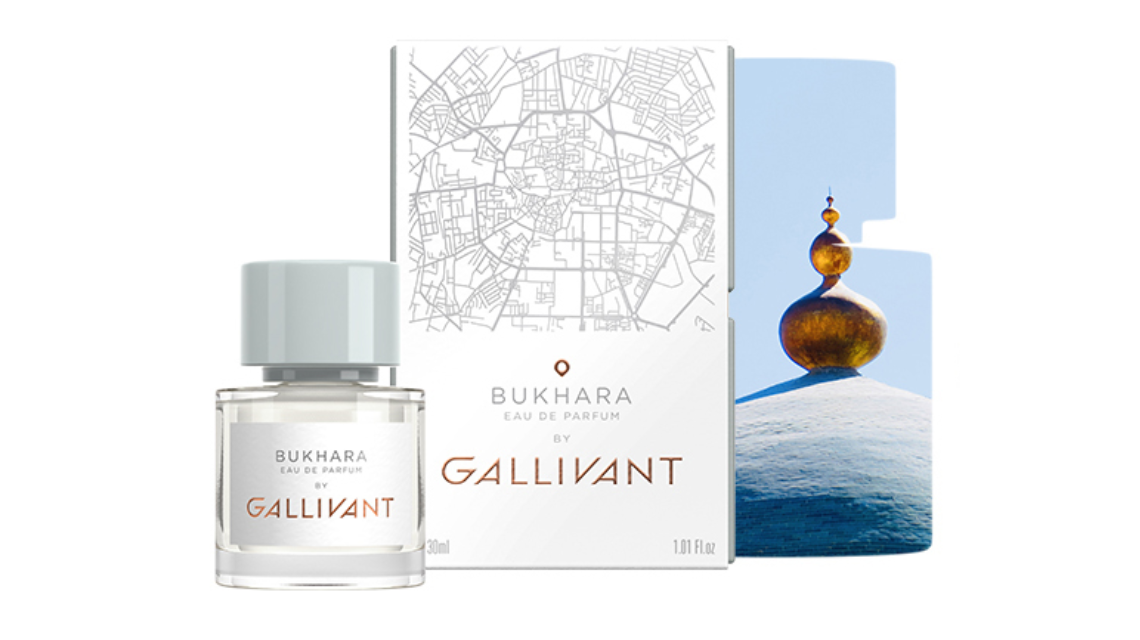 Bukhara by Gallivant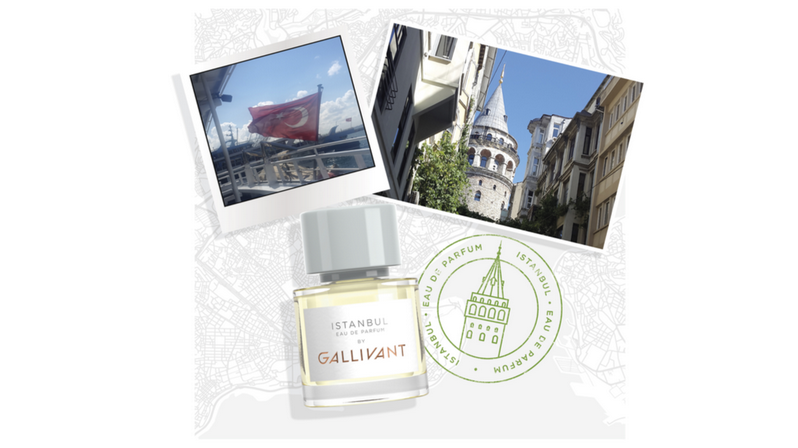 Istanbul by Gallivant postcard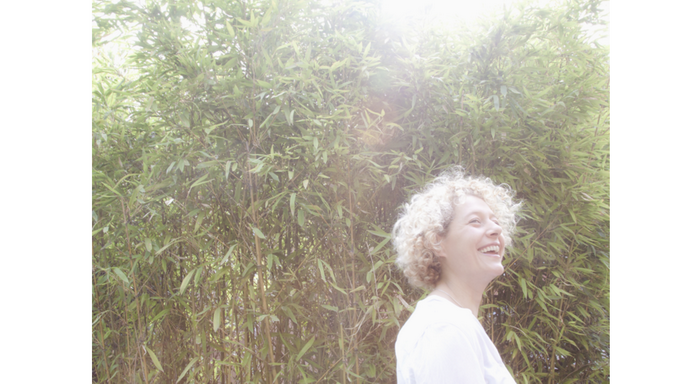 Karine Chevallier - perfumer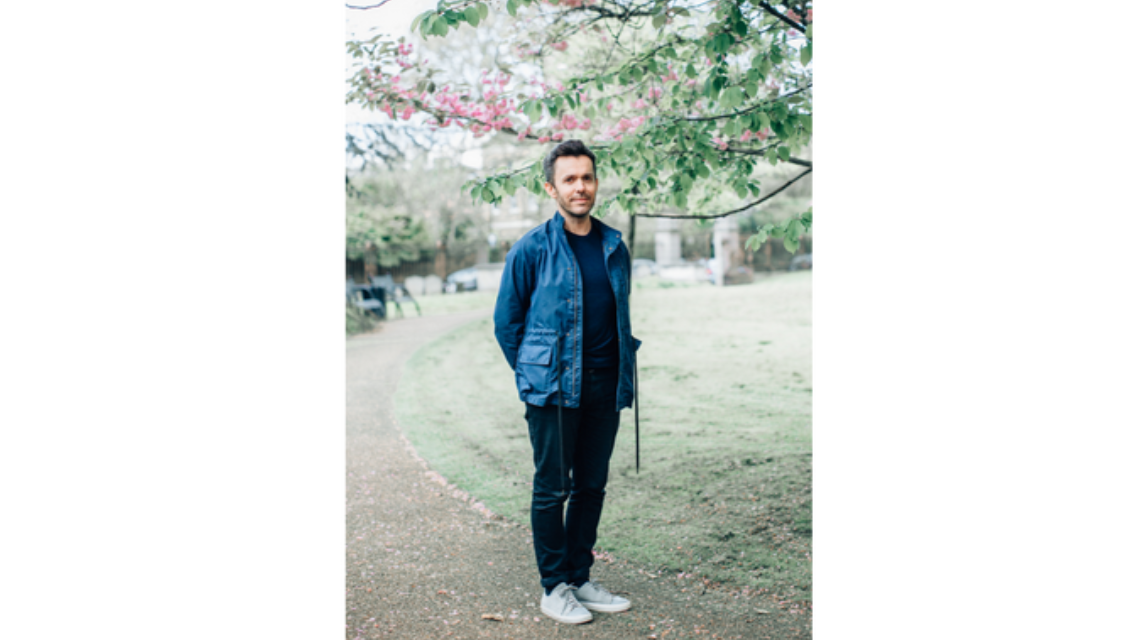 Nick Steward - Creator founder of Gallivant