Ormonde Jayne, a girl happy dream with British elegance in mind. How do you do
2021 . 02 . 16 | written by Laurence Arrigo Klove
Behind the brand, there is Linda. She is a sharp entrepreneur who created a luxury perfume brand out of her own hands. She travelled the high seas, at times not still, in mandarin orange. Her brand is celebrating 20 years and is alive and kicking with new ideas, fresh energy, and dashing enthusiasm. British etiquettes being mastered to perfection, I am afraid she does not need to apologize for it. Her story is delightfully entertaining. And it is not over!
Question: The first question is a personal one and it goes to you Linda, the founder and owner of Ormonde Jayne. Where does the tale of a girl with entrepreneurial spirit start?
I grew up in the greater Manchester area in Bowdon, Cheshire. It sounds grand, as back in time, those large mansions were built and inhabited by people who had made their fortune thanks to the industrial revolution. In my time, however, we had no heating inside our house, only wood to lit up our fireplaces. In the village, there was 1 post office, 2 pubs and 1 church, nothing else. I had to find out activities to earn my pocket money and so it was, I ventured into making candles. I was apparently good at it. The entrepreneurial spirit runs indeed in the family, many of my family members, siblings, aunts have their own business. Initially, my dream was to start an interior design shop, full of elegant velvet cushions, magnificent rugs, and superb lamps… my pragmatic mind understood that this was out of my league. Too large upfront money required. So, my dream focused on creating candles, this time around for high-end luxury companies such as Chanel and Burberry in London. The challenge was high and to win those exclusive projects with very precise requirements in terms of perfume, colours, and emotions, I needed to be wittily good at it. I achieved it! I did everything by myself in my industrial location in Kentish town and as business built up, I resigned from my employee work in 2000 and hired my first assistant to help me with the production of the orders. This built my confidence, my belief that I could do what my mind decided to accomplish. I learnt all the technicalities needed, not only in terms of mixing oils and wax but also how to optimize the distribution of my candles in terms of packing and avoiding shipping breakage…
Question: You have celebrated your 20-year brand anniversary. Congratulations! Can you give us the most important milestones summing up your history timeline?
Please interrupt me if needs be as I can speak forever on this topic! So many things have happened, sometimes totally unexpected ones. You think you have planned it all, you are on top of everything and all of a sudden, your table preparations are knocked off. So here are the most important touch points of my story:
1. Opening the Royal Arcade boutique in November 2001: a magical concurrence of events. On my way back from a meeting with Chanel, I pass the Arcade and see the sign 'to let'. I start talking to the lady inside the shop, who happened to be the owner selling vintage clothes and, within 3 weeks my perfume shop had already opened. To make it happen swiftly, my studio had in storage her clothes for some time. I slowly but surely built up my business and as I was the shop seller myself, I had the direct learning experience of the client. Beautiful!
2. Withdrawing from major department stores in 2002: this sounds insane right? I had attended one and only trade show and all of the major department stores, Harrods, the Conran Shop, Fortnum & Mason, Liberty, Selfridges, Neiman & Marcus, placed Ormonde Jayne orders. I realized I had grown too fast. I simply could not fulfill in terms of service. One key meeting gave me the wake-up call needed: I was asked about my marketing plan, my margin contribution, my SKU's availability … I simply did not understand the questions. I can laugh about it now, back then, my back was dripping with sweat. I knew I could not deliver, I needed to hire expert staff and I could not afford it at that time. The only sensible solution was to withdraw and come back stronger
3. Introduction of Oud in a perfume formulation in 2006: back then Oud was used in attar concentrations only and in the Middle East mainly. Introducing it in perfumes and in Continental Europe was to say the least daring! This gave Ormonde Jayne a lot of press attention
4. New candles certifications requirements in 2008: law and certifications had changed fast and so it happened that all my candles had a perfume oil concentration superior to what was allowed. I was way above 14% in all instances when the range allowed was between 6% and maximum 14%. Compliance required reformulations for the whole range of my products. The challenge therefore was to keep the same perfume and achieve the same strength but with a different composition. In order to do so, I decided to temporarily suspend sales for a period of 5 months and informed my clients to bear with me. All went well. Lucky once again
5. Upgrading the Royal Arcade boutique following a 300% increase in rent in 2016: again, this does not sound sensible. Since 2010, I knew I was considered as a reference for a fragrance house well made in the niche perfume industry. I had reached success. Yet how could one manage a 300% rent for the boutique? I could have looked for another location, yet Mayfair was special and key to my clientele. I decided not only to withstand the blow but also to take the opportunity to refurbish the boutique and introduce a new modern look. I used an external design expert, Mark, to modernize the shop, the Ormonde brand, and upgrade our perfume boxes with linen paper in our orange identity color. Against all odds, I managed to capsize the situation. Ormonde Jayne continues stronger than ever
Question: Can you explain this choice of mandarin orange for the Ormonde Jayne brand identity?
Orange is all about vitality. I like this colour very much, I have clothes, bikinis in vibrant orange. Mandarin is a reference to Asia as I am very much inspired by it. I do combine orange with two other colors, tobacco and gold in all the packaging and shop design. If you know 'Romeo y Julieta' cigars, you will see this combination of three colors that I find particularly elegant and chic.
Question: Talking about class, can you describe your vision of luxury for Ormonde Jayne?
My vision is one of understated elegance and it has three components:
1. First, I use English craftsmanship not only in terms of production – our lab is in Kent - but also in terms packaging. The 8-sided bottle is made in England. I use vibrant orange linen for the perfume box and place a beautiful booklet inside each box
2. Second, I use French perfumery art: scent oils are coming from Grasse, the capital of beautiful scents in the world
3. Third, I am inspired by the sensuality and natural harmony of the Orient: intoxicating florals, eastern spices, exotic destinations, they are a major component of my perfumes such as Taïf or the Silk Road collection
Question: Let's talk about your scents, who do you partner with for developing your scents?
I initially partnered with Geza Schön, he had just left his perfumer job and he needed a lab to continue making his own perfumes. I had one to lend and in exchange he taught me the art of making perfumes. This was a very fruitful collaboration. Nowadays, I still work with Geza but also with two perfume houses, IFF and Expressions Parfumées. I also make perfumes on my own. In that instance, I spend a great deal of time sourcing rare ingredients that the perfume houses don't usually stock. Gardenia absolute is a good example, given its scarce availability, I decided to independently buy it and use it in my perfumes. Ultimately, all my scents have one thing in common, they follow a minimalistic elegant style.
Question: As Jayne is your second name, can you tell us how you came about the name 'Ormonde Jayne' for your brand?
Quite simply, I did not want to use my name as the name for my brand. It felt wrong, pretentious. I then thought of using my second Christian name 'Jayne' and complement it with another neutral piece. I had worked in Ormonde Terrace in London, next to Primrose Hill, I loved that place and had great recollections of my time there. I chose 'Ormonde' and here it was, the 'Ormonde Jayne' brand name was created. With hindsight, it is a tad too long and possibly brings a feminine touch not needed as my perfumes are genderless. Today, I have fun thinking of other possible names such as O.J., or simply Ormonde. Short. To the point.
Question: How about sustainability, is it a matter close to your heart?
Absolutely, I have been driving an electric car for the last 15 years! Seriously, for Ormonde Jayne, we proactively and systematically change our production methods to be environmentally conscious: by March 2021, we will have 0 plastic wrappings for our perfume boxes and for shipment parcels used for postal services, including recycled brown cartons. We also offer perfume bottle refilling services at Selfridges and at the Royal Arcade boutique.
Question: What is the concept of 'Gourmande Jayne' that is featured on your web site?
I started 'Gourmande Jayne' videos in 2017 as I wanted to share my passion for savory, gourmet food and my combining flowers and exotic spices into it. It is in one way very similar to the art of perfume creation. One wants ultimately to smell amazing and impress with superb fine fragrances.
Question: How much is British heritage important to you?
Unquestionably, British architecture is a core element for me. Every time, I come back from an overseas trip, I feel instantly home when I see the beautiful buildings of London, full of history. The Royal Academy of Arts, the Hyde Park Corner 'skyline', St James park, the Claridge's Hotel… Grand is the adjective that comes to my mind. Utterly stunning. Magnetic.
Question: You are in unique control of your business having your own production laboratory in Kent, tell us more about the team who works for you.
Currently, there are 8 members of staff in Kent. We will be adding 4 additional ones in the near future. The location looks like an airplane hangar. Our staff loves it as it is 20 minutes away from their home address. Actually, I have moved the studio to Kent precisely for that purpose. I wanted to bring convenience and reward my staff that way. As for me, I have a fast train taking 15 minutes only to get there. I spend a lot of time in Kent myself as I usually visit twice a month. In total, if I add other commercial and administration staff, we are 33 people. My approach is to proactively identify talent in the team and offer training in order to then secure their promotion. My main objective is to keep talented staff. My first assistant stayed 12 years with me. There are other employees with long tenure, they seem to be intoxicated with the 'Ormonde Jayne' story and can't manage to break the spell - joke. It is a like a family, a human organization. I also support female in need associations by donating perfumes bottles on a regular basis.
And the story goes on…
She's the one! Linda is so talented that by only listening to her, one feels invigorated. She infuses confidence. Power. Resilience. She knows what it takes to achieve things on her own. She has strong people values. She comes across as a visionary. We have 'The New Frontier' by Linda O.J. – not only by John F. Kennedy. If she was ever going into politics, she would win strong support in a jiffy and wouldn't need a lavish support team. Yes, she can. Vote for Linda! Seriously, Linda has been approached by a political party to join ranks in 2020. That' s a smart party but Linda turned them down. Besides, she has fun. She has big dreams. She shares her unabated excitement and has a mesmerizing way of making things happen. Life is not dull next to her. Do you want to start afresh and are in need of tips? Ask Linda!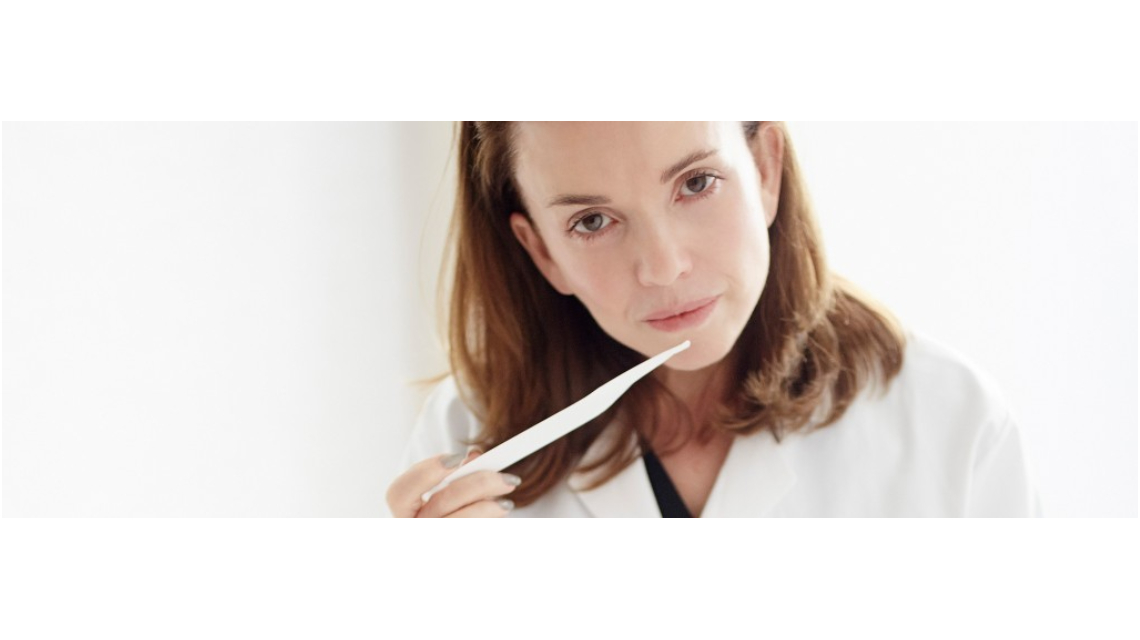 Linda at work, smelling lab scents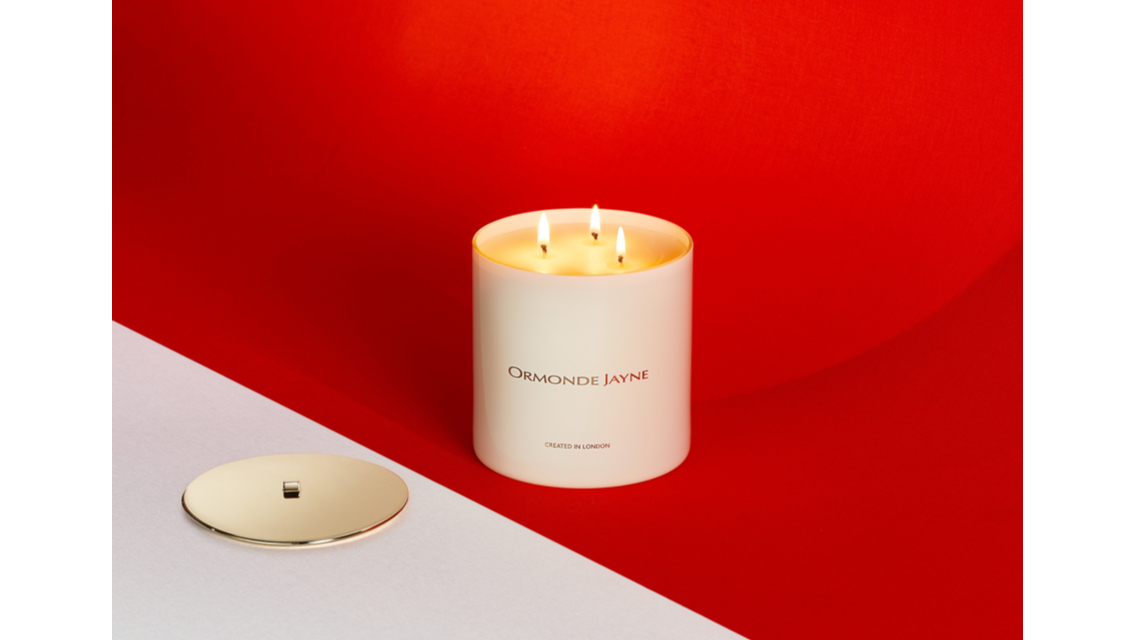 A candle from the Ormonde Jayne collection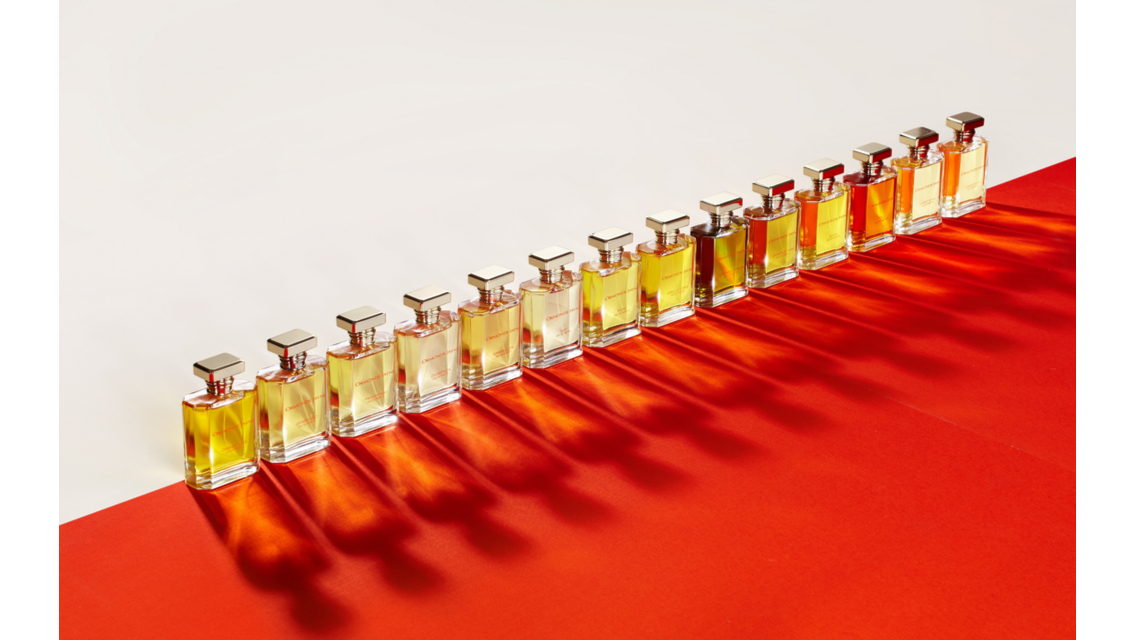 Perfumes from the Ormonde Jayne collection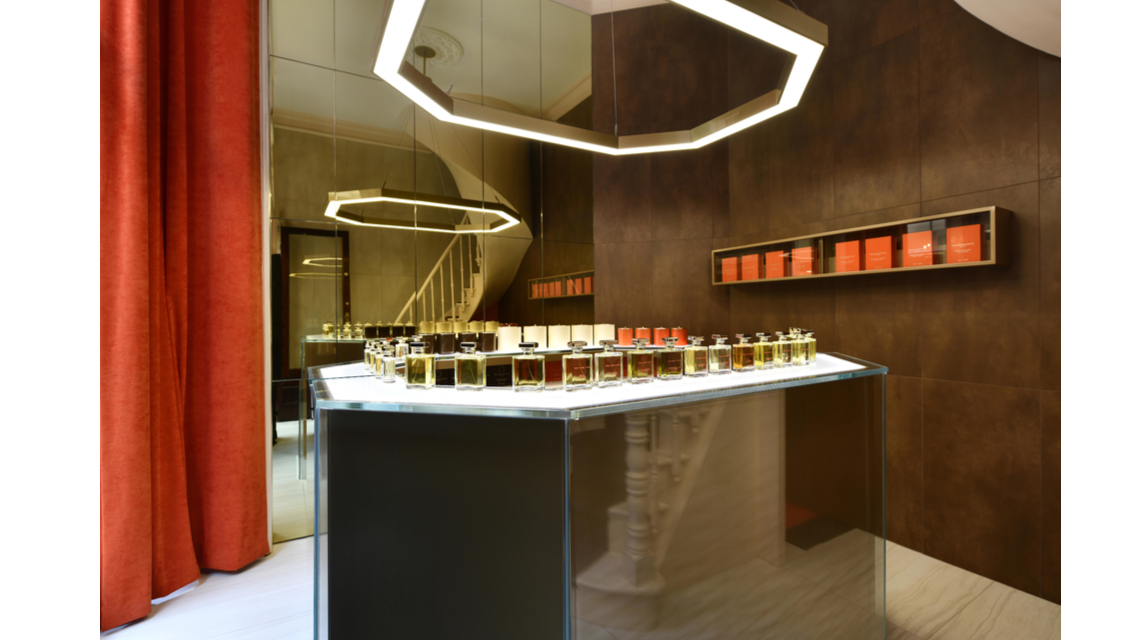 Ormonde Jayne boutique at the Royal Arcade, Old Bond Street