ODEUROPA – DOCUMENTING OUR OLFACTORY HERITAGE
2021 . 04 . 02 | written by Karen Marin
Have you ever wondered what the court of Louis XIV smelled like? How about the canals In Amsterdam? Even the gritty underbelly of city streets in 19th century London could be revealing. ODEUROPA is tackling this massive undertaking by creating an olfactory archive which will document smells from the 1600's to the early 20th Century in Europe. But how? And why?
THE OSMOTHEQUE OF SMELL HISTORY?
Our sense of smell has finally taken center stage as the world begins to recognize its value in our daily life as well as our emotional interactions. But currently, we don't have an olfactory bridge across centuries. "Smells shape our experience of the world, yet we have very little sensory information about the past", explained Inger Leemans, project lead of ODEUROPA and professor of cultural history at VU University and the Royal Netherlands Academy of Arts and Sciences Humanities Cluster (KNAW-HuC). As it turns out, many European museums, foundations and institutions have gone through the painstaking process of digitizing their collections by creating image and text banks for every item owned. I saw this firsthand at the Rijksmuseum in Amsterdam and the Kunsthistorisches Museum in Vienna and it was incredible. ODEUROPA has brought together scholars from six European countries who are specialists in art, history, chemistry, computer vision and museology to use state of the art detection methods, harnessing the power of Artificial Intelligence, to find smell clues in a variety of artworks and texts. Teams will search through more than 250,000 artifacts to find text and images relating to smell. Then, they will work on reconstructing smells and fragrances from daily life to be included in an online smell archive, which will be called the Encyclopaedia of Smell Heritage, and will be accessible to the public .
The three-year project, officially known as ODEUROPA: Negotiating Olfactory and Sensory Experiences in Cultural Heritage Practice and Research, has been given the green light with a €2.8M grant from the EU Horizon 2020 programme which funds research and innovation initiatives.
A ROSE BY ANY OTHER NAME…..
As the International research team performs "olfactory mining", language and vocabulary are also of interest. Sara Tonelli, head of the Digital Humanities research group at Fondazione Bruno Kessler in Trento and Odeuropa project leader on semantics, reported on the site that smell has a smaller descriptive vocabulary compared to our other senses. In addition, words are often "borrowed" from the other senses to describe scent. "Sweet", "juicy" and "fruity", for example, are terms frequently used in the fragrance world, but normally apply to the gustatory world. Combing through four centuries worth of documents in seven languages, the researchers also want to understand if there are differences across languages in how smells are described. And do certain languages have a broader scent vocabulary than others?
ON THE SCENT OF THE PAST
Safeguarding and promoting olfactory heritage are part of the organization's mission. Researchers will investigate how smell is expressed in different languages, how it related to illness and disease, how it was linked to emotions, and more. The database will be a resource for understanding the meaning and relevance of scent and how it has affected our culture and traditions. Ms Leemans stated that "ODEUROPA will dive into digital heritage collections to discover the key scents of Europe and the stories they carry, then bring them back to our noses today". Identifying then recreating certain smells from the past will bring history to life in a way we have never experienced before. In an interview, Caro Lisette, scent historian and manager of the olfactory events for ODEUROPA, noted, "Over the next three years, some of the identified scents will be revived by heritage scientists and International Flavors and Fragrances perfumers." Although not linked to ODEUROPA, the Mauritshuis in the Netherlands is hosting an exhibit of Dutch paintings enhanced by foot-activated scent diffusers providing a multi-sensory experience for the viewer.* This idea of adding a scent dimension into a museum context is in keeping with the project's mission. As early as Fall of this year, perhaps a dozen recreated smells will be incorporated into museum events. Indeed, one of the project objectives is to "educate and train cultural heritage professionals in the use of olfactory heritage strategies," meaning we can anticipate more multi-sensory events and experiences down the road.
Scent is fleeting, it is volatile and it doesn't last, which is why it's important to document it. Just think in our own lifetime, certain smells are less present: we don't need gasoline if we have electric cars, and there are less books when people read on Kindle. Will smells we know be lost? The team at Essencional is fascinated by this project and lauds the multidisciplinary teams involved. By combing through a wealth of existing documents, by researching smells and recipes used centuries ago, by emphasizing the role scent has played in our history and our culture, at last our olfactory heritage will be recognized and valued. We will continue to follow this story going forward.
*The exhibit, Fleeting: Scents in Colour, will be covered in an upcoming article.
For more information, please visit:
https://odeuropa.eu/
SOURCES
https://odeuropa.eu/
https://cordis.europa.eu/project/id/101004469/fr
https://blooloop.com/museum/news/smell-museum-odeuropa-ai-historic-attractions-immersion/
https://www.nez-larevue.fr/culture-olfactive/odeuropa-le-patrimoine-olfactif-de-leurope/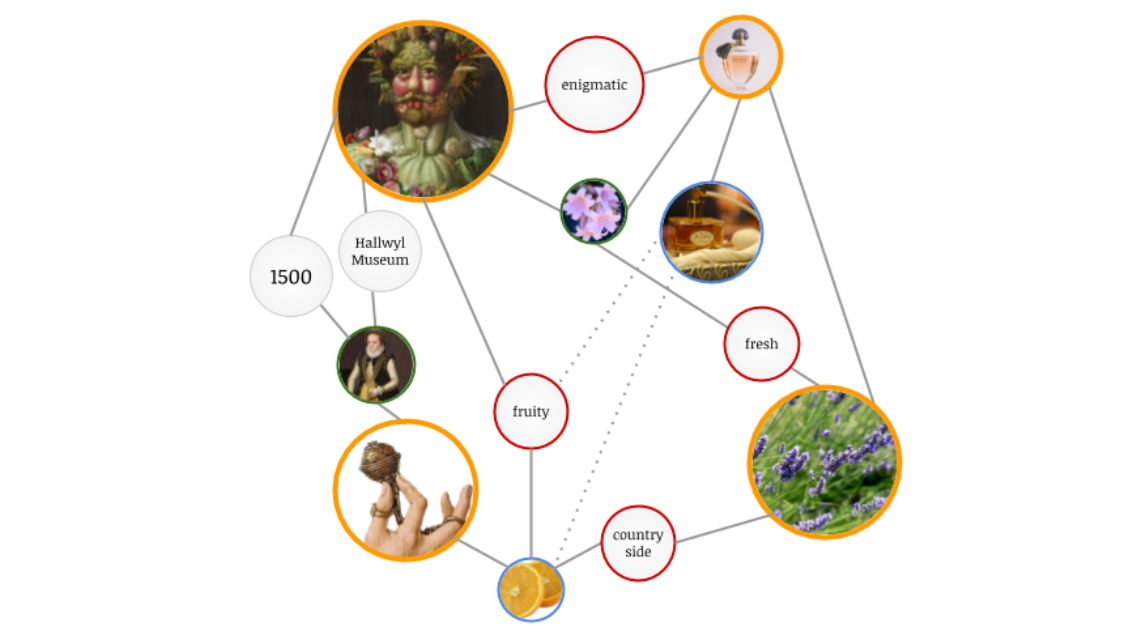 Graph of olfactory-related items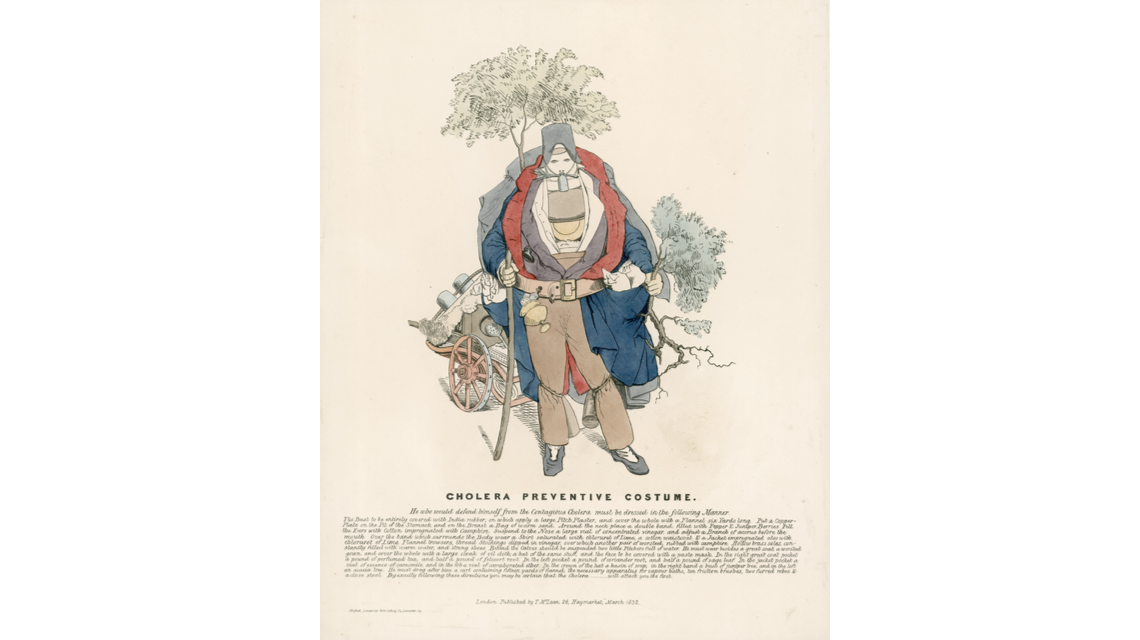 Cholera Preventive Costume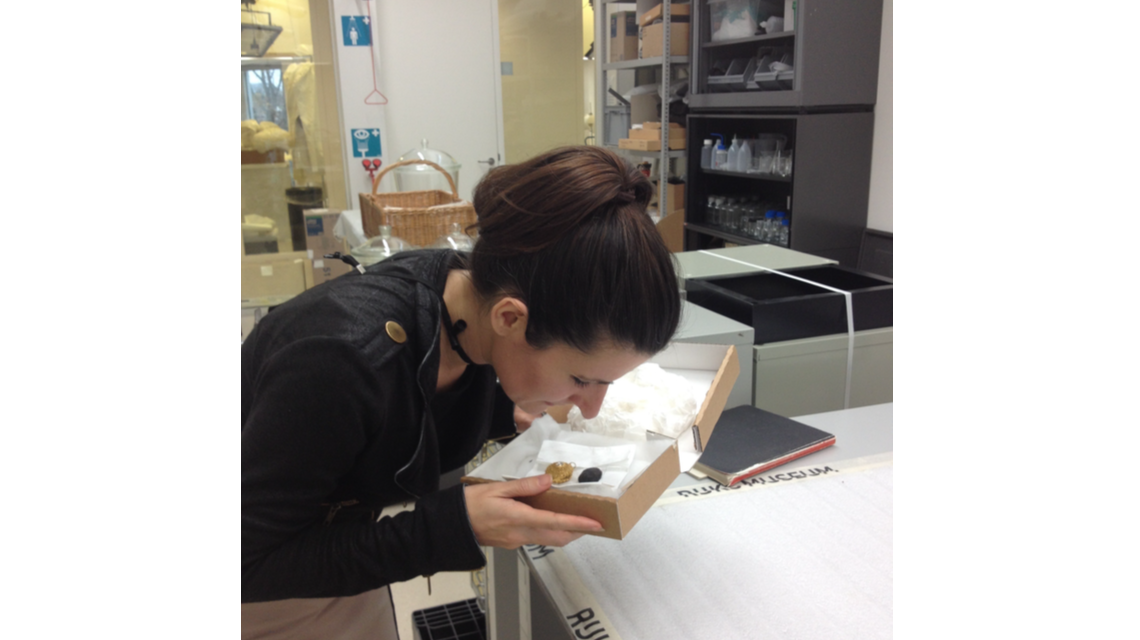 Researcher Caro Verbeek smelling a pomander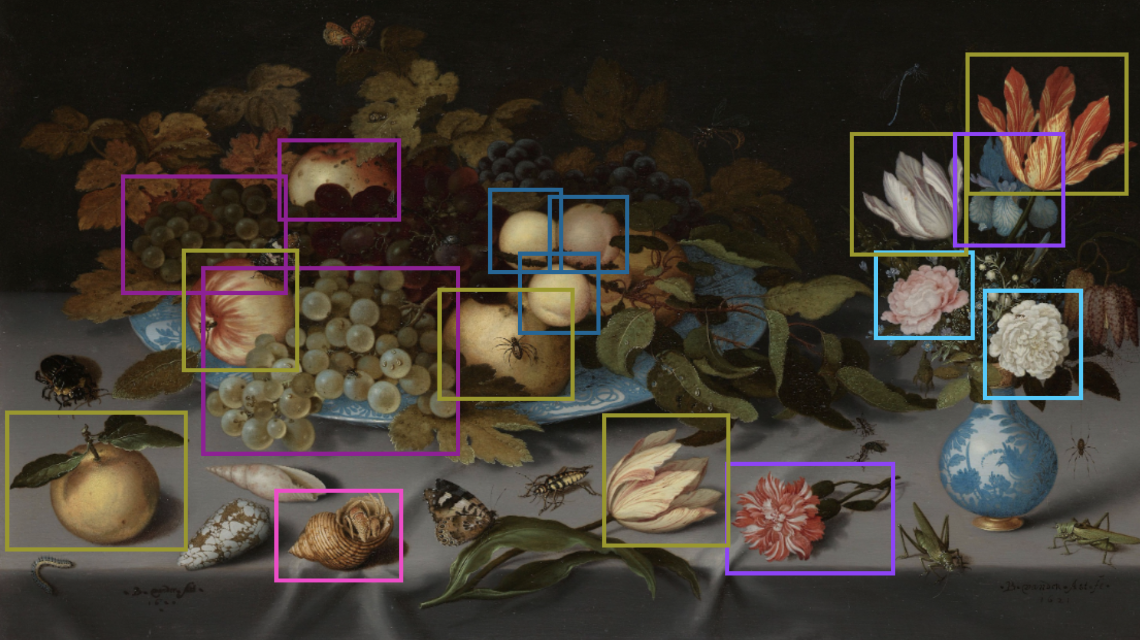 Annotations on Balthasar van der Ast, Still Life with Fruit and Flowers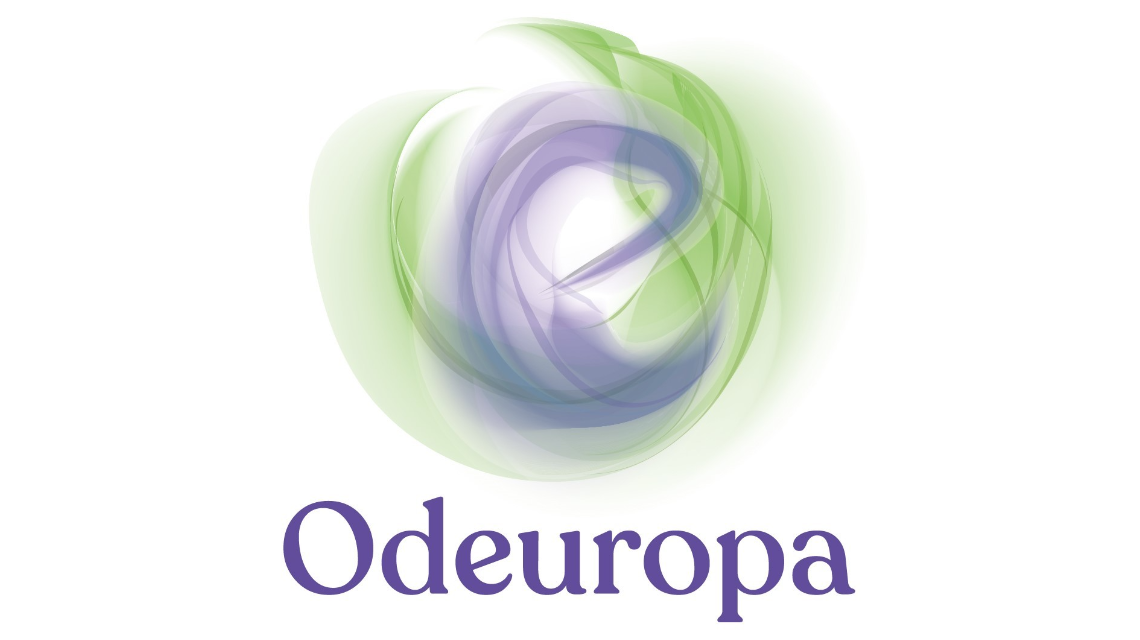 Project Logo designed by Kate McLean
Photo credits
Graph of olfactory-related items. Credit ©EURECOM (alternatively: Linked Data Graph of olfactory-related information)
Cholera Preventive Costume, print published England, 1832. Credit ©Science
Museum, London. Attribution 4.0 International (CC BY 4.0)
Researcher Caro Verbeek smelling a pomander ©CaroVerbeek
Annotations on Balthasar van der Ast, Still Life with Fruit and Flowers, 1620 - 1621, Amsterdam Rijksmuseum, Digital Humanities, FAU Erlangen-Nürnberg
Project Logo designed by Kate McLean ©Odeuropa