NEW TECHNOLOGY FACILITATES FINDING A FRAGRANCE
2020 . 10 . 16 | written by Karen Marin
In a timely turn of events, there has been a surge in new technology to assist the consumer who is looking for fragrance. Timely because we're only a few weeks away from the biggest gift giving moment of the year. For those of us in the industry, visiting a store and seeing a rich assortment of fragrances is the equivalent of being a child in a candy store. But for the average consumer this can be a daunting and overwhelming experience. Two recently launched tools, and one in pilot stage, are sure to help anyone find a new fragrance or an alternative to a favorite, while learning about fragrance families, notes and ingredients. They will also make it easier to shop for others, especially if the recipient's preferences are known. Here is an overview of what you can find online and in store soon.
WIKIPARFUM
WikiParfum.com is a new platform available to the public to aid the user to discover a new signature scent or to find a scent similar to a current favorite. The user identifies preferences by brand or ingredients and then WikiParfum will generate a list of corresponding fragrances available on the market. The current library references over 5,000 fragrances. I tested the program by searching for a favorite fragrance from Acqua di Parma that has been discontinued. The site suggested 12 alternatives. I could then make comparisons by looking at each fragrance's composition and pyramid next to the discontinued one. The exercise was actually fun and educational while being an equally effective means of preparing for a store visit. With list in hand, I'm now ready to smell specific scents with the hopes of finding a new favorite.
Searching by raw material is more complex. The user can select from over 500 ingredients, divided by fragrance family, either for individual search or grouped by multiple ingredients for more precise inquiries. Although this function seems geared towards a consumer who is already quite knowledgeable, it will draw in a novice who will be intrigued by the visuals. WikiParfum has done an amazing job of selecting beautiful images that truly resemble each raw material. In effect, they have created a visual language that lets the consumer imagine how something smells. Nevertheless, the written text on the site is available in English, French and Spanish.
Ai.LICE
Turning to in-store tools, Spanish company Puig is launching a new technology called Ai.Lice. Shoppers can use their own smartphone to scan a QR code then use the camera function to focus on a specific bottle or packaging of a fragrance they want to know more about. Ai.Lice then accesses a perfume database to send the olfactive family and key ingredients back to the shopper's phone. It can also provide information on other products in the store that may be of interest. This tool puts knowledge into the consumer's hand and makes it easier for them to navigate the fragrance department. It is also a great conversation starter which can open communication between consumer and salesperson.
Camila Tomas, VP Innovation & Technology at Puig, relayed the behind the scenes story in a Zoom interview. "This came from my personal frustration of being in the duty-free shop at the airport and not knowing where to start. And I imagined, if it is difficult for me, it must be worse for most people. " It also came from the conscious decision to speak about the olfactory profile of each fragrance as well as the brand story. "We wanted to make the discovery of perfume fun and personal" according to Ms Tomas.
Currently Ai.Lice is being tested at Penhaligon shops in the UK and in Asia but I was able to test an online version by scanning the QR code and focusing on a bottle of the fragrance Cairo. My phone went directly to a beautiful product page including a pack shot, short description, and a list of key ingredients accompanied by several photos. I could also click on "Might we suggest" to find alternative choices. Clearly, this can demystify the fragrance wall and make the shopping experience easier. Coupling the tool with assisted service will give the consumer more confidence in making selections while also having one-on-one service that one expects in high-end perfumeries.
CLOSING COMMENTS
While the pandemic has accelerated the need for these kind of tools, Tomas commented that innovation projects based on the visualization of scent were over two years in the making. "We wanted to add value for the consumer during the discovery journey. Ai.Lice makes the touchless experience possible in a fun and intuitive way. "
So whether perusing by brand or ingredient online at home, or taking the discovery process into the store, the end-goal is always to assist the consumer in finding what they like. Tomas summed it up well by saying "Mankind has used fragrance from the dawn of time. People will always want to smell beautiful."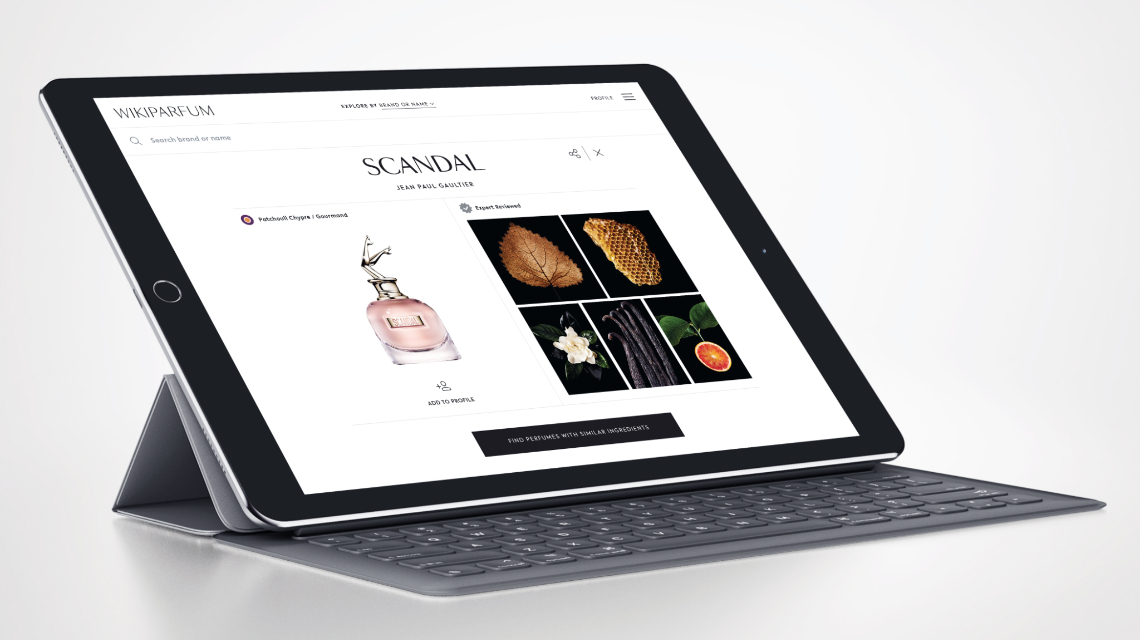 WikiParfum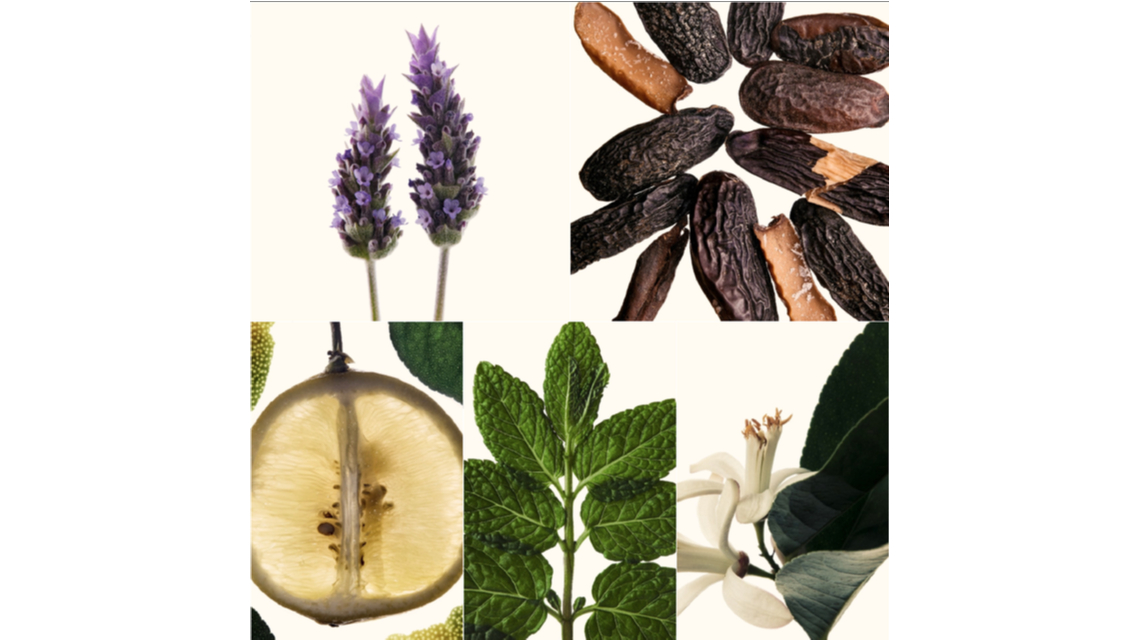 Wikiparfum pyramid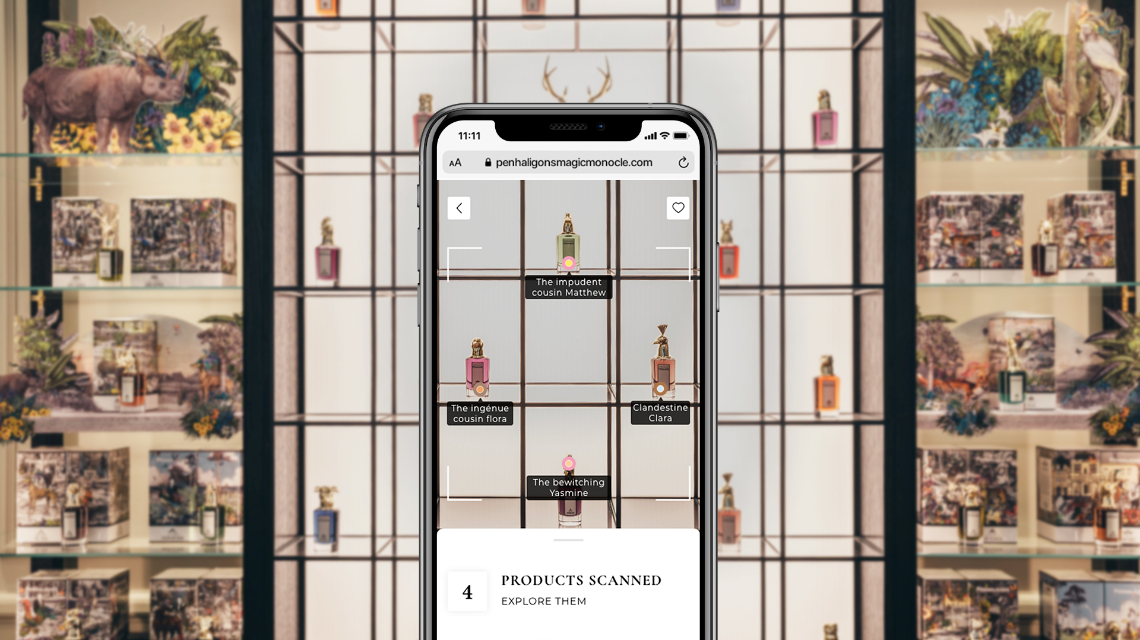 Ai.lice magic monocle wall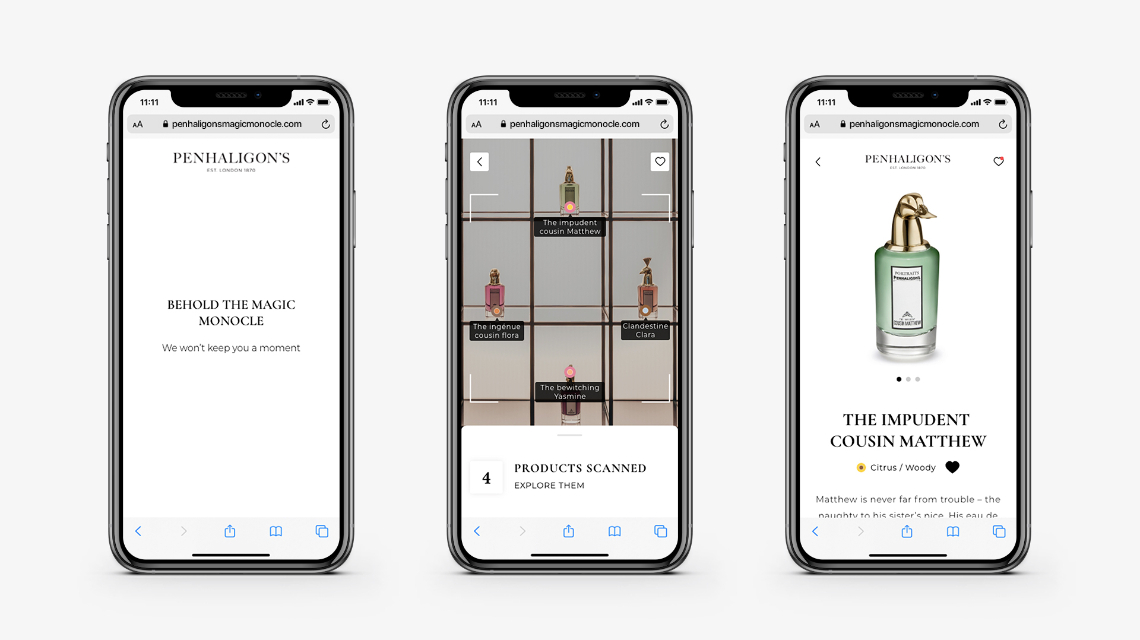 Ai.lice magic monocle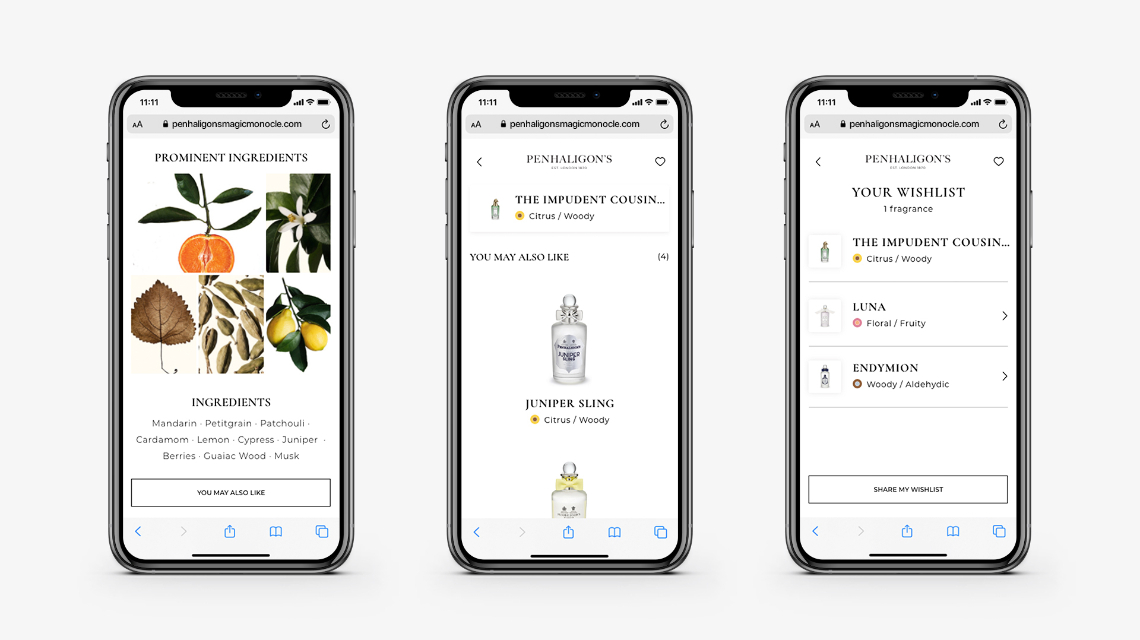 Ai.lice magic monocle