Maison Crivelli, Perfume Enigmas Solved by a Deft and Audacious Man
2022 . 03 . 31 | written by Laurence Arrigo Klove
Thibaud Crivelli's thrill-seeking attitude has made him an expert in solving life complex and contrasting emotions. Perfume enigmas have found a fearless master.

'Perfume is a living experience' according to Thibaud. One he lives with full audacity and curiosity. 'I do not realise the danger I am in' when he looks for rich and new experiences. He likes to go outside of his comfort zone when all his senses are on full alert. To feel those intense emotions, he does not need to travel by the way, his everyday life suffices. His inspiration is triggered by a combination of music, smell, colour, nature, memories, encounters, weather… His creative tension expresses itself into a powerful olfactory signature made of surprising contrasts and mysterious words…

Creative tension happens outside of the comfort zone
Question: Thibaud, what was the urge to go on your own, create your own brand and leave the prestigious houses where you were working?
I must start by explaining to you that creating a perfume brand had always been a lifetime project. My mind was already set on this idea when I was a teenager. After graduating, I started my career working for various perfume and cosmetic brands, with the objective to gain the skills needed to achieve my goal. I relocated to Asia with a marketing and then sales manager position specialised in travel retail. After close to 10 years of such experience, I wanted to come back to Europe. While thinking of a fresh start, the project of creating my own brand became incredibly compelling and I realised that the timing was perfect. I came back to my hometown with nothing. A blank page if I may say so. And that was it, I decided to put all my determination and drive into setting up my company.

Question: how much were you inspired by your family in terms of entrepreneurship?
I guess a lot. My family has ventured into so many countries, Lebanon, Australia, Morocco, Vietnam….A hundred years ago, settling down in another country meant real adventure, to start, a 2-month's journey, with no return ticket. A clear-cut from the past, only letters who took forever to reach their destination, and only the future to focus upon. Three generations back, members of my family were risk takers and challenge lovers for sure. Close to me, my father definitely inspired me. He was a pharmacist in a small thermal town, la Roche-Posay, in western France. Extremely curious, full of ideas, he ventured into many business projects including launching a cosmetic brand.


Patience, Balance, Modesty, Asian Virtues' Impact
Question: going back to Asia for one moment, can you tell us what are the most important learnings that you took home with you?
Asia taught me so much that it is quite difficult to sum it up in a few words. My attraction to the East had been fuelled by my family past. My grandmother had been living in Vietnam and her house was full of traditional furniture, her food was also very much under such Asian influence, and burning incense was a ritual … I decided when I turned 10 years old to learn how to write Chinese characters and speak mandarin . At the first opportunity, I did a university exchange programme in China. The year was 2007 when I studied at the 'Tsinghua' university and discovered this world which back then was quite different from today. The bicycle became my most loyal companion during my student life. When I started my professional career, I was very keen on going back to Asia and I had a fantastic opportunity first based in Singapore, then later in Hong Kong. I travelled extensively in the region visiting as a minimum one very same country three times.. My curiosity found a rich, diverse world to dive into. Asia taught me patience, balance, and a sense of endless possibilities. The more you want to understand Asia, the more you realize how rich it is, and that you can actually never totally understand it.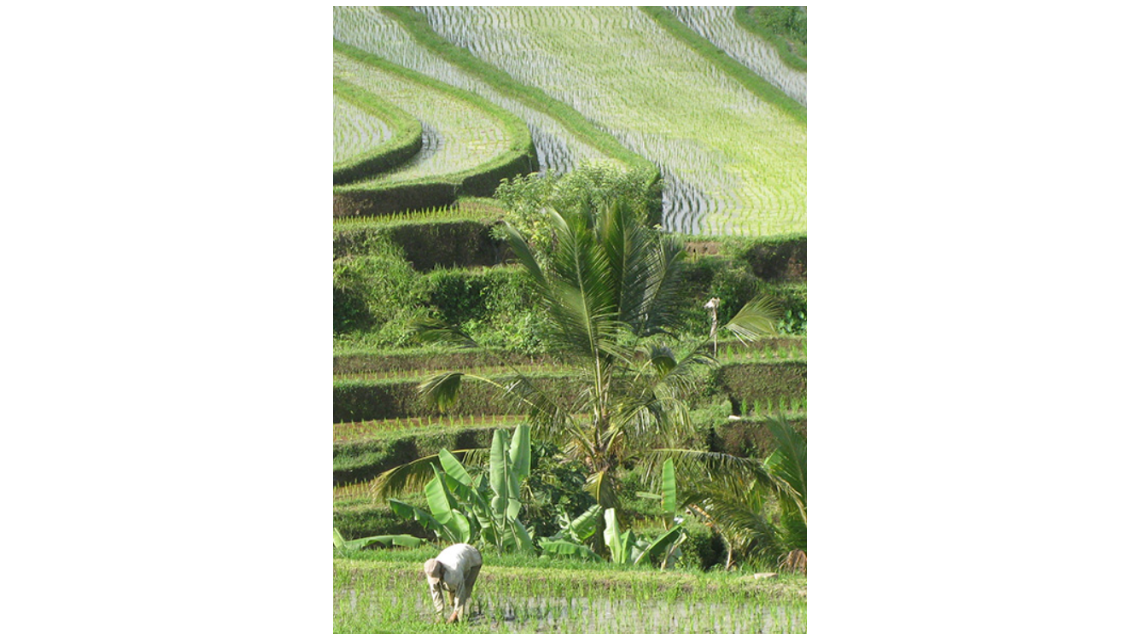 Asian landscape seen by Thibaud
Question: you decided to use your family name for your brand, can you explain why?
That is a good question as I had intense hesitation on this matter. On the one hand, I did not want people to think that it was about my ego, but on the other hand, my perfumes are coming out of a very personal and authentic experience. My friends strongly recommended that choice, also pointing out that my name was simple to pronounce and quite beautiful. 'Crivelli' comes from Italy as this is where my family lived until the Renaissance times. I had to agree with them! I then decided to add 'Maison' to it as a reference to my French background and to give an additional status to the brand.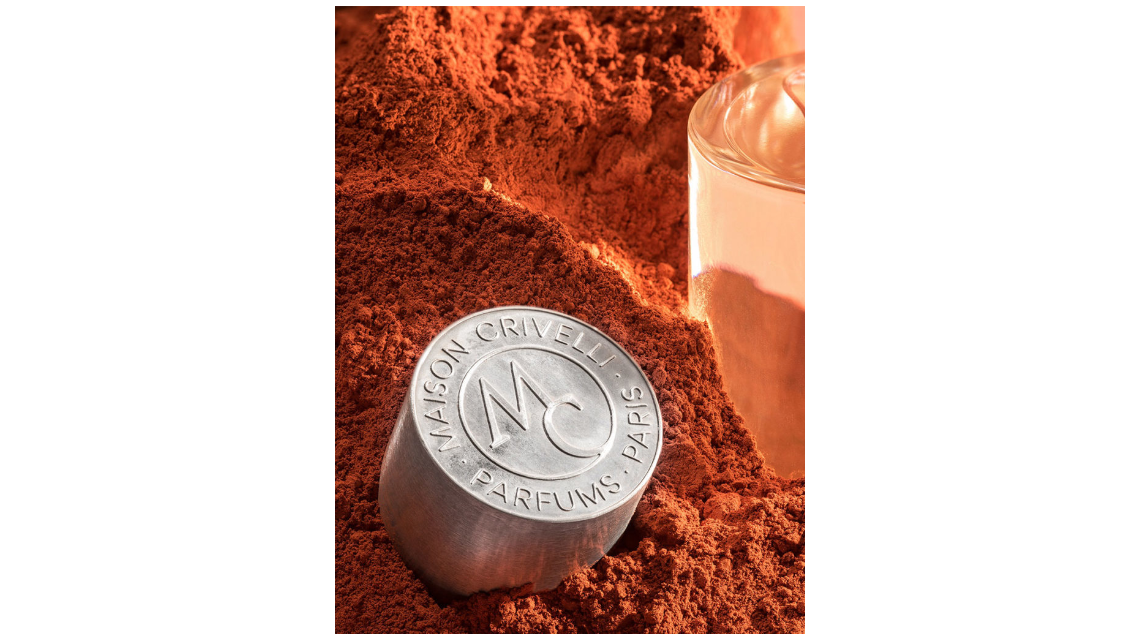 Maison Crivelli, signature name
Question: your brand intent is to surprise while applying a 'slow perfume' philosophy, can you explain what you mean exactly?
In my opinion, life is full of contrasts and perfume is indeed a living experience. All my perfumes are therefore featuring a surprising contrast and an authentic experience. In their creation, I put my passion, my quest for the best natural ingredients, my synesthetic approach to life. 'Slow perfume' means that I do not want to impose a time constraint in the perfume's creation process. Time must be on my side, not against me. I need to take the enjoy life and create.


My perfumes translate my life surprising experiences
Question: how did you choose your brand design?
I had in mind a contrast of simplicity and roundness for the bottle, of purity and warmth between the white and the earth Sienna colors. I also like to play with the type fonts, italic or not, capital letter or not, and cut the words when I see fit or invent new ones (laughter). This is another element of surprise for you!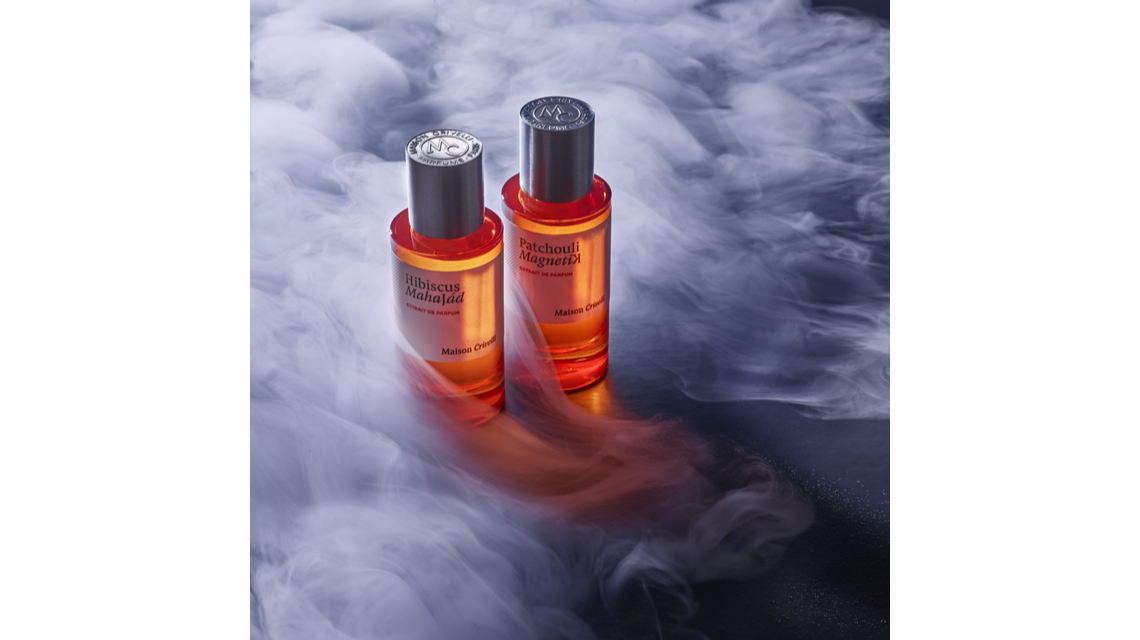 Two perfumes from the collection, Hibiscus Mahajad and the last release, Patchouli Magnetik
Question: which key challenge did you face when launching your brand?
There were so many that I need to think of the most important one. Financing is an obvious answer but not the real one. I would say that coming from large prestigious companies I was used to high levels of expectations and vast number of resources. Now, I needed to reach the same requirement level while being flexible and astute. I decided to draw a line between what I could do well and what I couldn't. For the latter, I was fortunate to surround myself with fantastic specialists who helped me.


'I am quite unaware of the danger I find myself in'
Question: so, tell me how did you go about developing your twelve scents' collection?
At the beginning, starting a collaboration with a specific perfumer from a perfume house was quite unplanned, it was more a matter of positive coincidences, of meeting at the right time. Now, I have a robust long-term partnership with Givaudan and Robertet. I do get to choose a specific perfumer based on his/her ingredient specialty or personal style. Whoever I am working with, we develop a very intense conversation ignited by my mood board.
Question: can you elaborate on your mood board process?
Certainly. I immerse myself into a personal experience belonging to the past or to my present. I depict that specific life moment using a maximum number of senses. It becomes a mood board that I use as a briefing document with the perfumer. When we decide that the scent is finalised, I then create a short evocative description of the perfume. In the end, each perfume has three mood elements, sound, images, and words. For Osmanthe Kodoshan my words inspiration was:
'Jade poles, bamboo bridges,

wuthering mist. Mad meditation,'

eathery osmanthus, frankincense spirals.

Peppery star anise, dark leaves,

smoky patchouli. Floating mountains,

ivory dawn, gold infinity.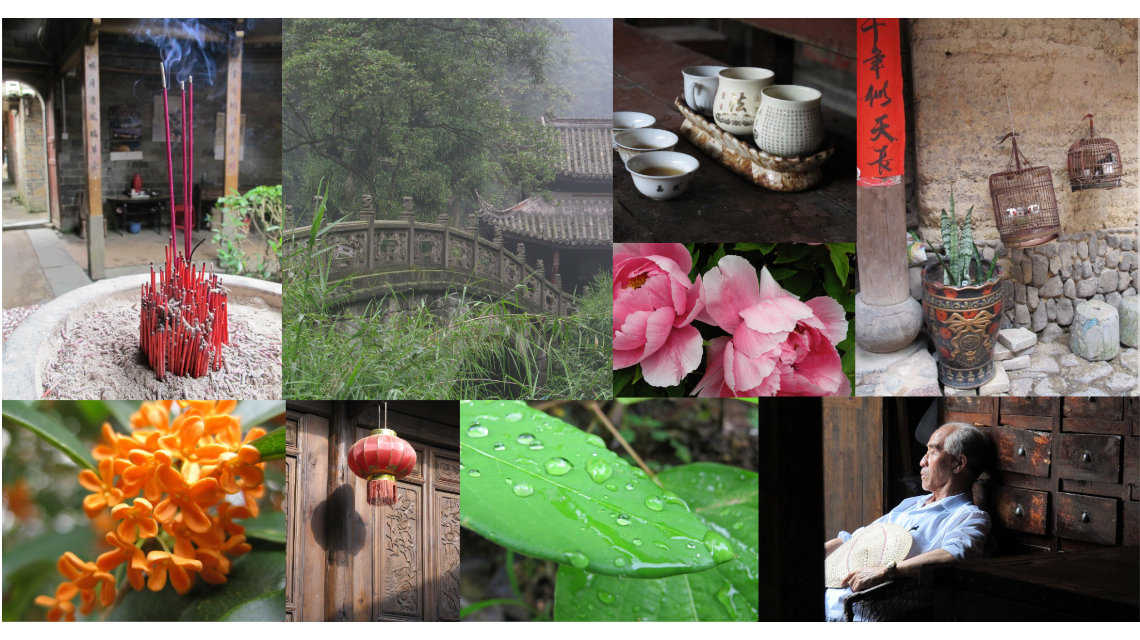 Osmanthe Kodoshan Mood Board
Question: if you were to pick your favorite perfume from the collection, which one will it be?
Without hesitation it would be Hibiscus Mahajád. This is the most complimented perfume so far. Quentin Bisch helped me create a powerful signature, a scent with a special energy, a perfume one clearly remembers. A fragrance with an original and unique personality.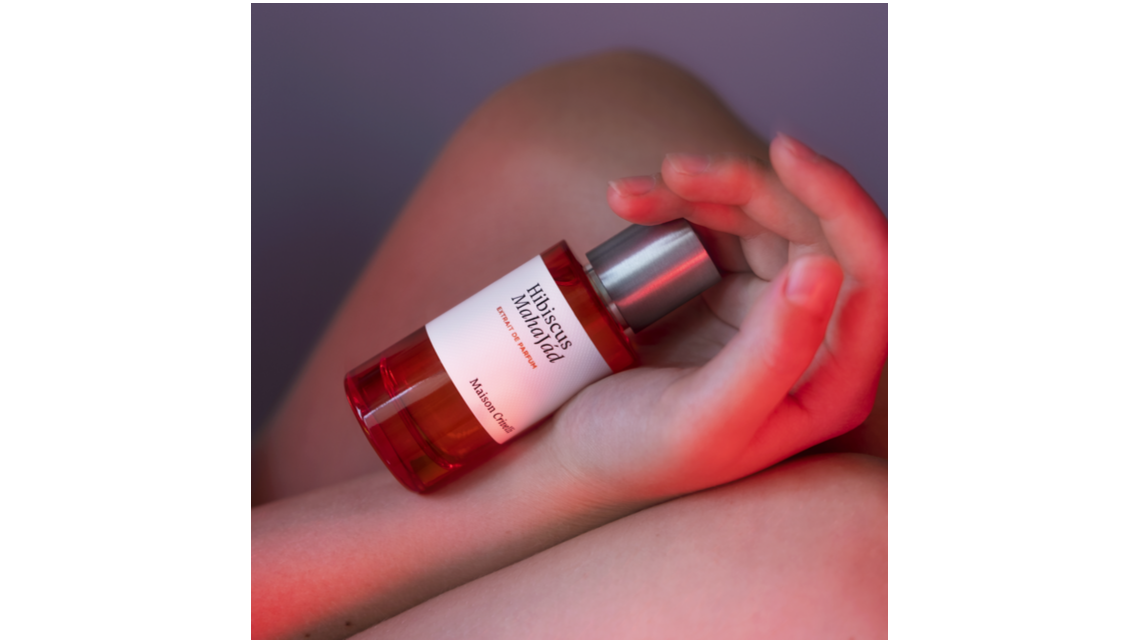 Question: as your perfumes belong to the 'haute parfumerie,' what is your vision of luxury?
I will give you words describing my vision. Passion. Authenticity. Innovation. Attention to detail. Humanity. Time. Quality. Invitation to experience.
Question: how about sustainability?
That is a topic where I feel humble. I am committed to it, but I know there is a lot more to be done. My perfumes focus on natural ingredients and are formulated without colorants or phthalates. For the packaging, we also chose not to use plastic or foam and decided to use recycled paper sourced in Italy. I wish we could produce refillable perfumes bottles in the future as for the moment our retail development does not enable to do so.


Words are Riddles or Perfume enigmas to be solved
Question: the future, which new enigma is to be solved?
It will be a daring future I must say . I imagine a Maison Crivelli full universe experience with the opening of a flagship boutique. Wish me luck! (smile). Seriously, I want to continue visiting the 'field', meeting sales teams, clients and making sure my message is understood.
If I can keep on coming up with surprising and unique creations, I am happy.
------------------------------------------------------------------------------------------------------------

A Master of Solving Fragrances
Thibaud is our calm, contemporary, and elegant detective who solves fragrances for us. A new generation of Hercule Poirot has finally arrived. At last. The old chap is now a young entrepreneur. Beware, as he solves all enigmas, he puts his hand upon. Just give him time. Slowly but surely, he will crack any case. A master. By the way, hasn't it occurred to you that he has chosen a red color for his brand, supposedly 'earth Sienna'? You ask me, this is the color of blood.
Well, you know 'mon ami, two people rarely see the same thing', says Hercule Poirot.