Le Jardin Retrouvé: A Story of Modern, Eco-Responsible Perfumery with a Classical Heritage
2022 . 02 . 03 | written by Karen Marin
Once upon a time in the early 20th century there was a young Russian émigré in Paris named Yuri who became a master perfumer. As he made his way in his career he became disillusioned with the business which placed so much emphasis on marketing instead of innovation. In rebelling against the establishment, he asked why perfumers were anonymous, why weren't they center stage? He went on to blaze a trail as the first perfumer to create his own house, Le Jardin Retrouvé, in 1975, free to use the ingredients he chose to make fragrances led by his heart and his imagination. Yuri Gutsatz rose to the position of Vice-President of the French Society of Perfumers and he was one of ten perfumers who created the Osmothèque which preserves and protects the heritage of fragrances formulas. Le Jardin Retrouvé remained as a small, artisanal family business, and Yuri left a legacy of thousands of fragrance formulas and laboratory tests that date back to 1935. In 2016, his son Michel, with his wife Clara, relaunched Le Jardin Retrouvé, going about the painstaking process of reinventing the brand by keeping a link to the past while taking an eco-responsible and digital approach in line with the current times. We meet them in this exclusive interview to hear the rest of the story.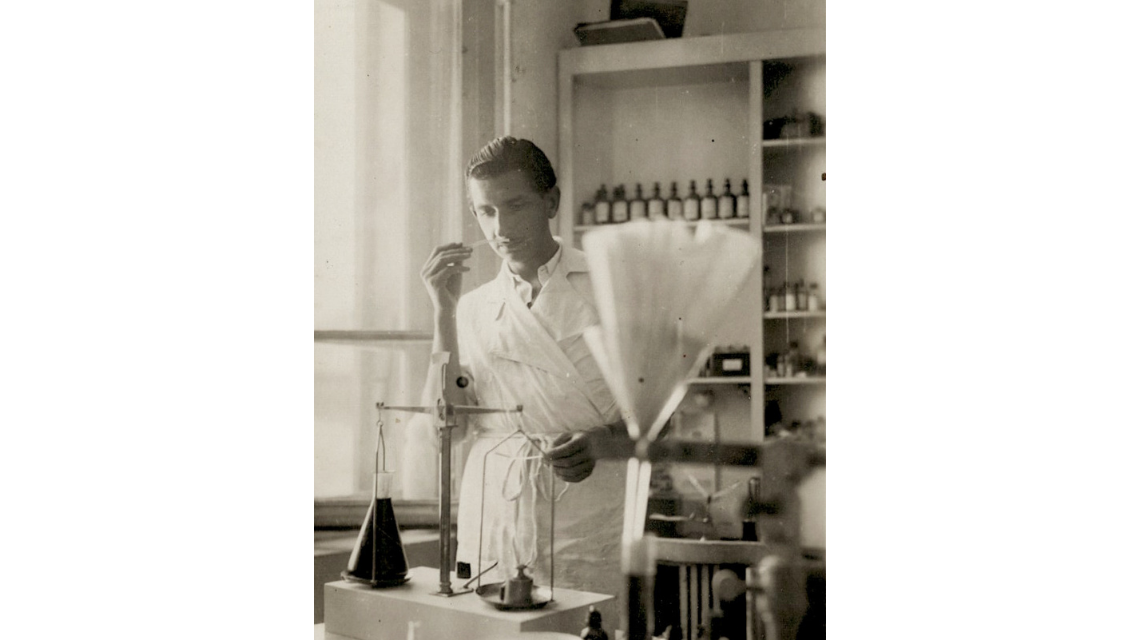 Yuri Gutsatz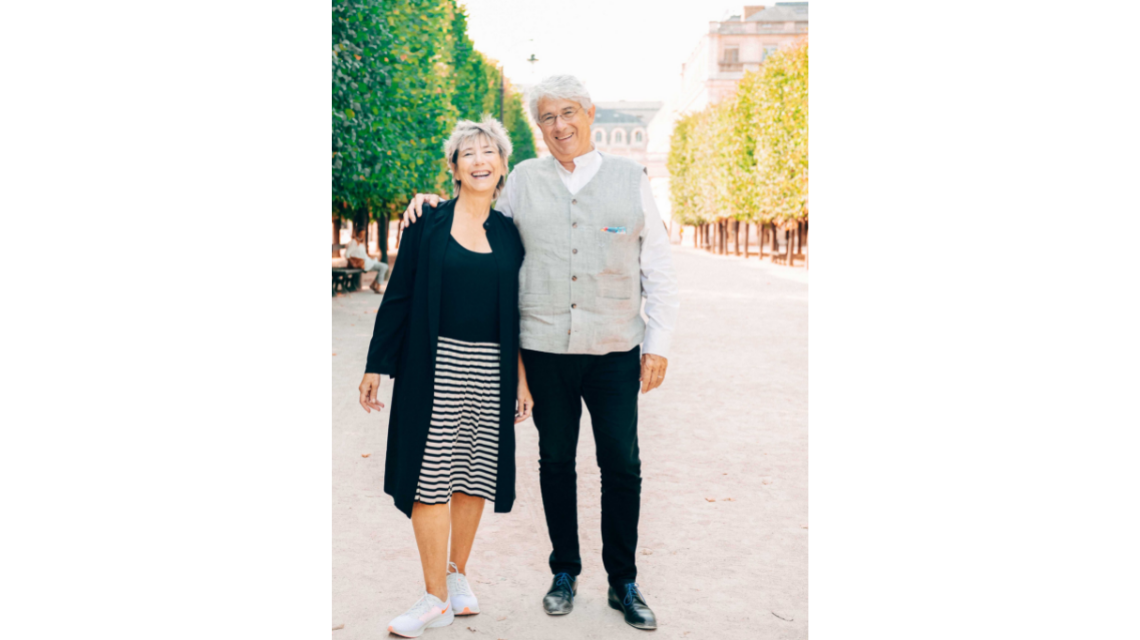 Clara Feder & Michel Gutsatz
Le Jardin Retrouvé has an amazing history. Tell me more about your father and the early days.
Michel: When my father started the brand he was reacting against the trends in perfumery which were so marketing driven and boring. He was the first to stand up in front of his industry. He wrote a paper which was presented at what is now the French Society of Perfumers saying, "Parfumeur, ton nom est personne" or, "Perfumer, no one knows your name". This is why he created our House. And then 15 years later Annick Goutal came along followed by Frederic Malle and Serge Lutens who pushed the perfumer onto center stage. So he was really the pioneer in a very non-standard way. It's why we say he created what we call niche perfumery. This is our starting point and ingrained in the brand.

What is the story behind the name "Le Jardin Retrouvé"
Michel: Le Jardin Retrouvé means The Re-found Garden. Yuri was born in Saint Petersbourg in 1914, he fled in 1924 with his mother and paternal grandparents to Berlin, which they had to leave in 1933 for Paris where he started his career. At the beginning of the war, Yuri enrolled in the Foreign Legion in Algeria, then came back to Marseille in 1940, and in Paris in 1945, which he left in 1957 to live in Bombay and set up an ingredient factory. After 1963, he remained in Paris and the south of France where he created Le Jardin Retrouvé, until his death in 2005 at the age of 91, having been a perfumer for 70 years.
Clara: So, what was the best thing that could happen to somebody who had been a "nomad" for his whole life? Settle in a garden protected by walls, smell the fragrance of nature and… remember his eventful life and the people who had loved him. As we all know, a perfume or a smell always takes you back to your memories... Intrinsically, this is the meaning of Le Jardin Retrouvé, a fragrant safe-place, and incidentally, it goes very well with the fact that Yuri's perfumes are what you would love to rediscover/re-find from a "golden age of perfumery", as Luca Turin put it in his 2018 book. To me, this is a very rich and deep meaning, and I'm very proud that my in-laws, Arlette and Yuri, came out with this inspiring name and their first logo, so meaningful.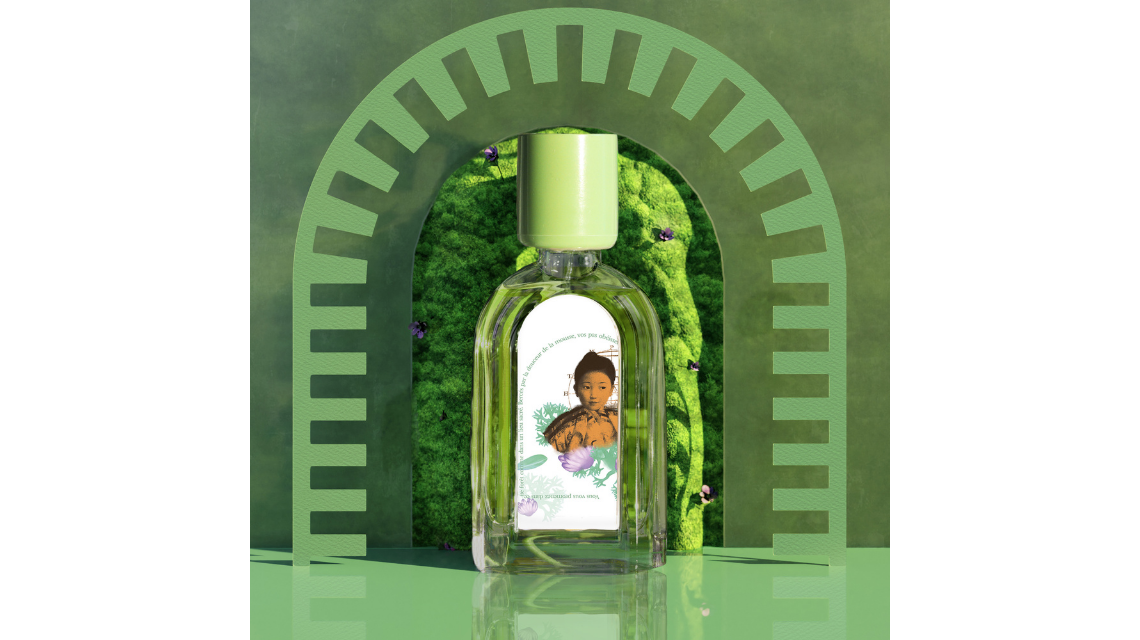 Le Jardin Retrouve Mousse Arashimaya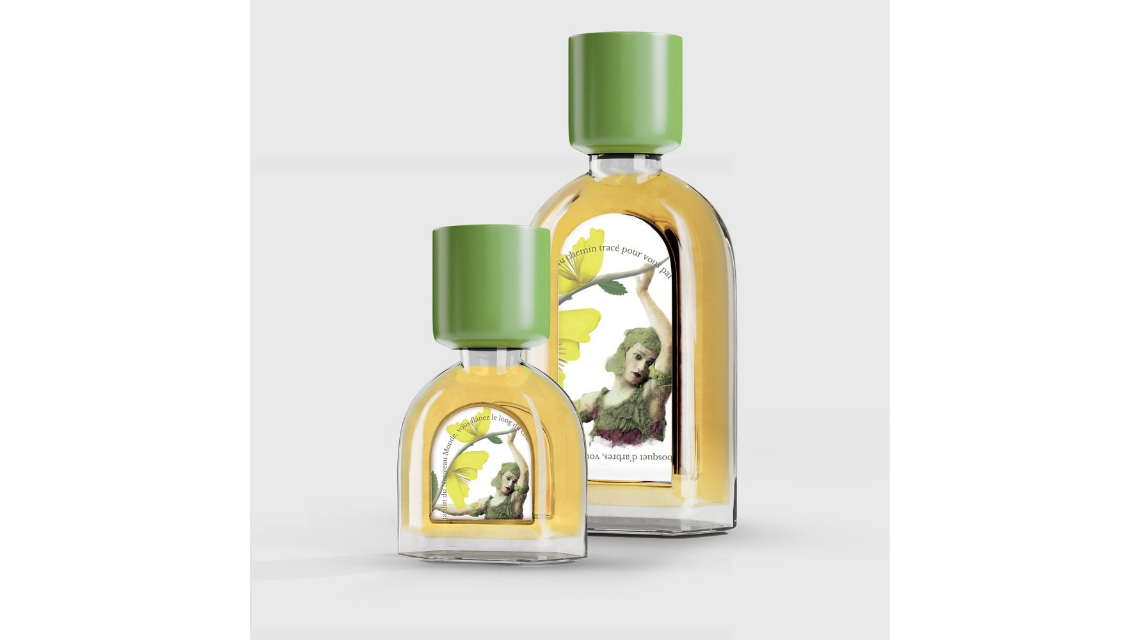 Le Jardin Retrouve Bois Tabac Virginia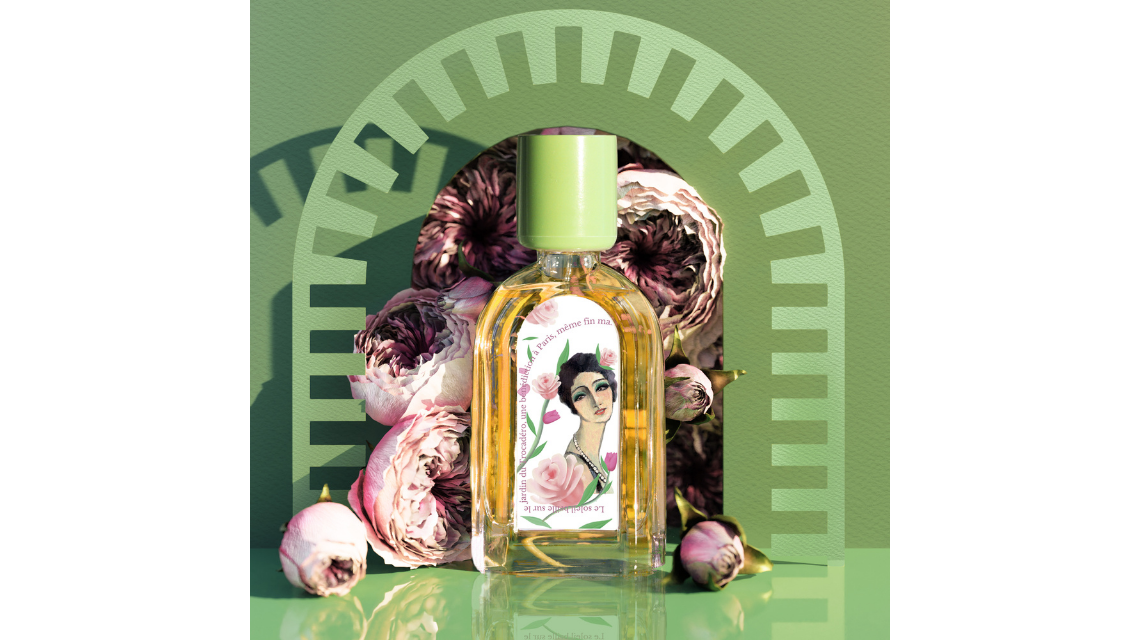 Le Jardin Retrouve Rose Trocadero
What do you think is unique about your brand?
Clara: For me what is unique about our brand is the extraordinary mixture of past, present and future. The heritage with the beautiful formulas from my father-in-law, Yuri, and also the innovation part which now includes eco-sustainability but also being customer centric and trying to provide an experience that is worth having and is memorable. We focus on nature, making a clean perfume, respecting the planet, striving to be beautiful with pure and artisanal elements. We mix art and heart – this is who we are and it is what we want to convey.
Michel: If I don my professor hat, I will say Le Jardin Retrouvé has always been positioned as accessible luxury. The best definition of luxury I know is that it's something that's not standard with a great mix of tradition and modernity. We are not standard. We have a link to our heritage, which is classical French perfumery and simultaneously we ask ourselves how we can be suited to the 21st century. When my father started, he was completely not standard.

Let's talk about some of the fragrances in your portfolio. How do you go about interpreting fragrance formulas from the past for the present day?
Michel: One of the things we did before we even decided to relaunch was to test some of the fragrances to be sure they were still relevant. So in 2016 we produced samples of 7 fragrances and we sent them to perfume bloggers worldwide to get their opinion. The unanimous response was that it is perfumery of today. And our fragrances go across cultures, across families and across countries. When my father created Tubéreuse Trianon I remember him telling me this is for the American woman, because there is a love story between tuberose and the US. The fragrance is a white floral with a big projection, nice sillage, roundness with a sweet touch. Today, we see French girls in their 20's who say it's an extraordinary perfume. We even had a pop-up store in Shanghai in September and guess what the number one fragrance was? Tubéreuse Trianon! It is our best seller globally followed by Sandalwood Sacré, Cuir de Russie and Oriental Sans Souci.
Clara: For me, yes, the fragrances were made for those times but Oriental Sans Souci was created in 1963. And Bois Tabac Virginia created in 1967 shows his genius because there's an incredible modernity. He was into Nature and we know from our customers that people feel there is something vintage about our brand, yet it is modern. We also launched three of our fragrances thanks to the feedback received in our Facebook community where we asked for – and received – comments on what our customers wanted since they voted online.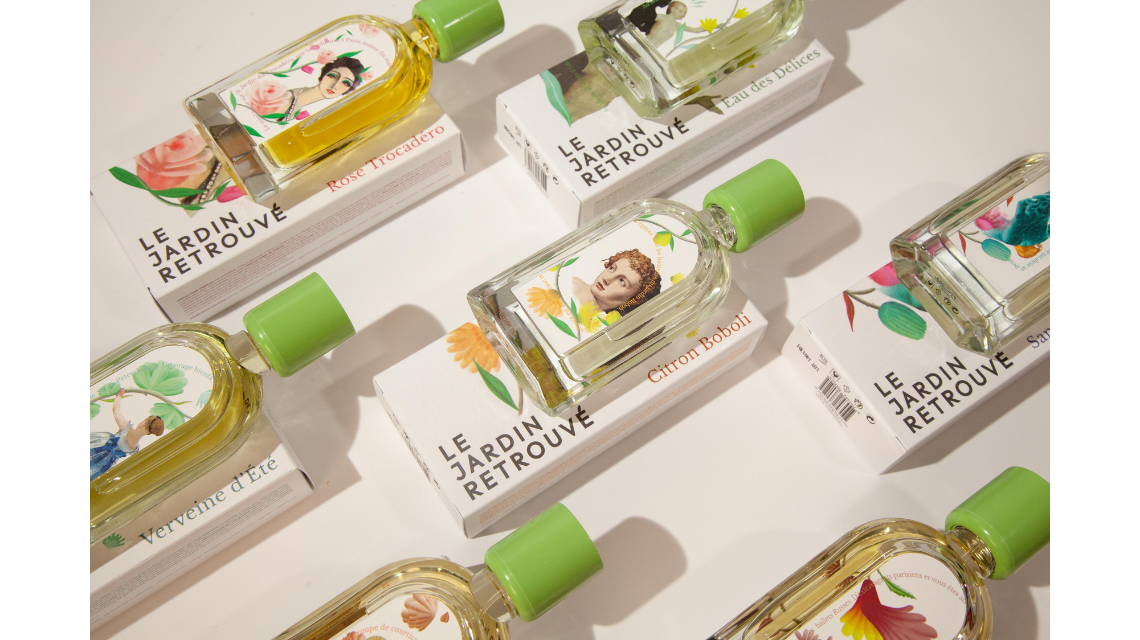 You are working with a young perfumer now and he has a wonderful understanding of your brand and vision. How did you find him?
Michel: A few years ago, we were invited to a wedding where I met a young man, Maxence Moutte. I presented myself and he asked if I was related to Yuri Gutsatz. He was a perfumer at Givaudan who had trained at ISIPCA and he knew of my father and his fragrances. That was amazing. Three years later when we decided to relaunch, we called him and asked him if he wanted to be part of the adventure because we knew he had appreciation for the creations and he was a fan of the products. For the first three years he got to understand my father's perfumery, and he had to reconstruct the fragrances to make them IFRA compliant while maintaining the same olfactory profile.
Maxence has taken us in 2 directions. We agreed at some point he would create his own fragrances. He started by doing a candle in 2019, Mousse Arashiyama, which he then transformed into a fragrance which launched late in 2021. We are excited about another new fragrance he is working on for us planned to launch in the second half of 2022. Maxence has also brought us closer to Givaudan, in part through his former boss, Maurizio Volpi, now head of Fine Fragrances, whom I had met years ago. My father had worked for Roure which was part of the Givaudan heritage. So honestly, it is like we are all family. This is a very important and historical partner for us.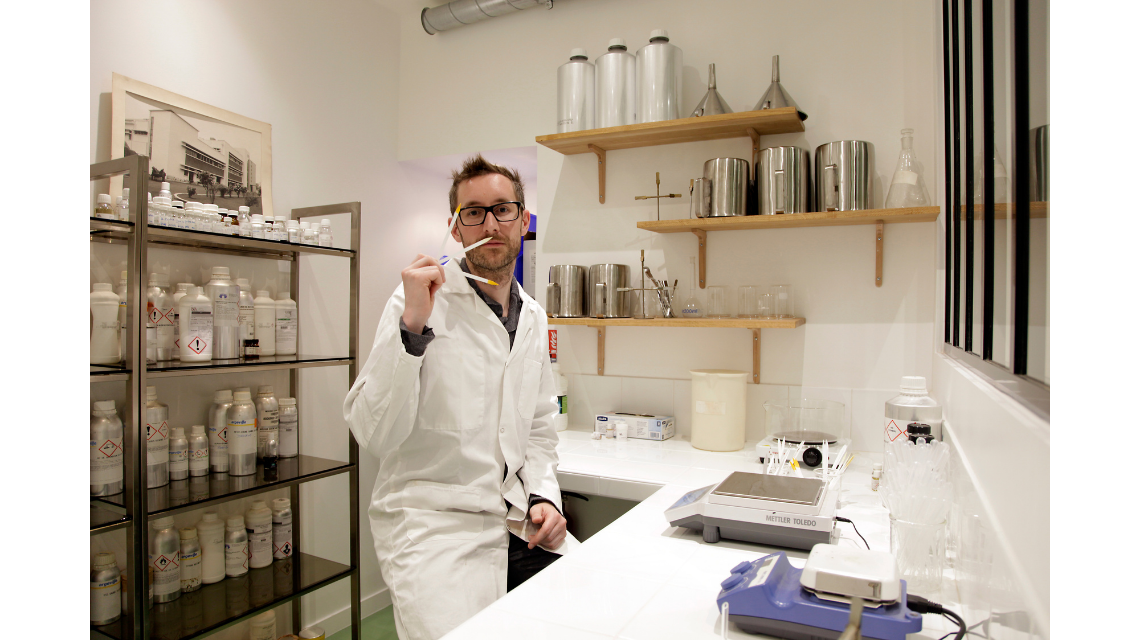 Maxence Moutte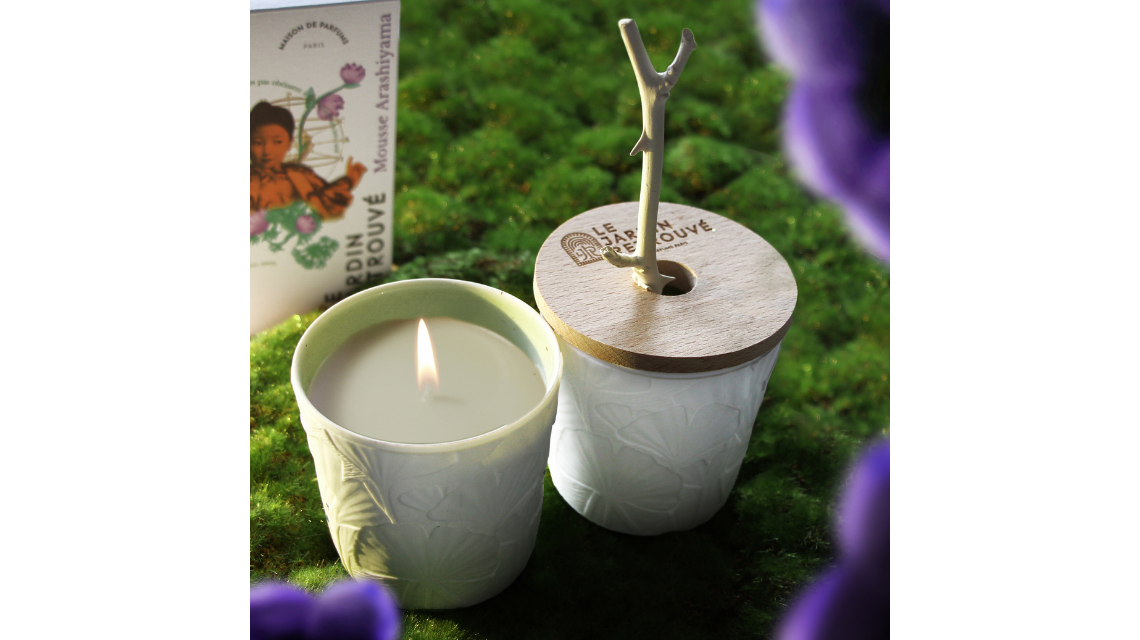 Le Jardin Retrouve Mousse Arashimaya candle & diffuser
You went through a complete repackaging since 2021. What are some of the challenges you encountered?
Clara: Our biggest constraint was to find the proper components that could be refillable and we would not compromise on this point. It was so difficult to assemble a certain bottle of a certain number of milliliters plus a pump and a cap, all compatible, all consistent. Every time we picked this it wouldn't go with that. Or we'd find it for the 50ml but not for other sizes. Consumers aren't aware of the complexity of finding compatible componentry.
Michel: This is why we created our own proprietary bottle. The second challenge we faced was consistency. I think when you relaunch your family brand, it's difficult to get visually focused, because there are so many images from the past. To a certain extent, it's exactly the opposite of some new brands that don't have a lot to say so they have to invent their storytelling. We, at Le Jardin Retrouvé, have so many layers of history that it can be too complex at times. Fortunately, we worked with centdegrés, a French design agency who know the Perfume industry inside out. They were able to visually bring the brand into the 21st century with a totally consistent vision, from logo to outer packaging to the bottle's design. A tremendous success so far!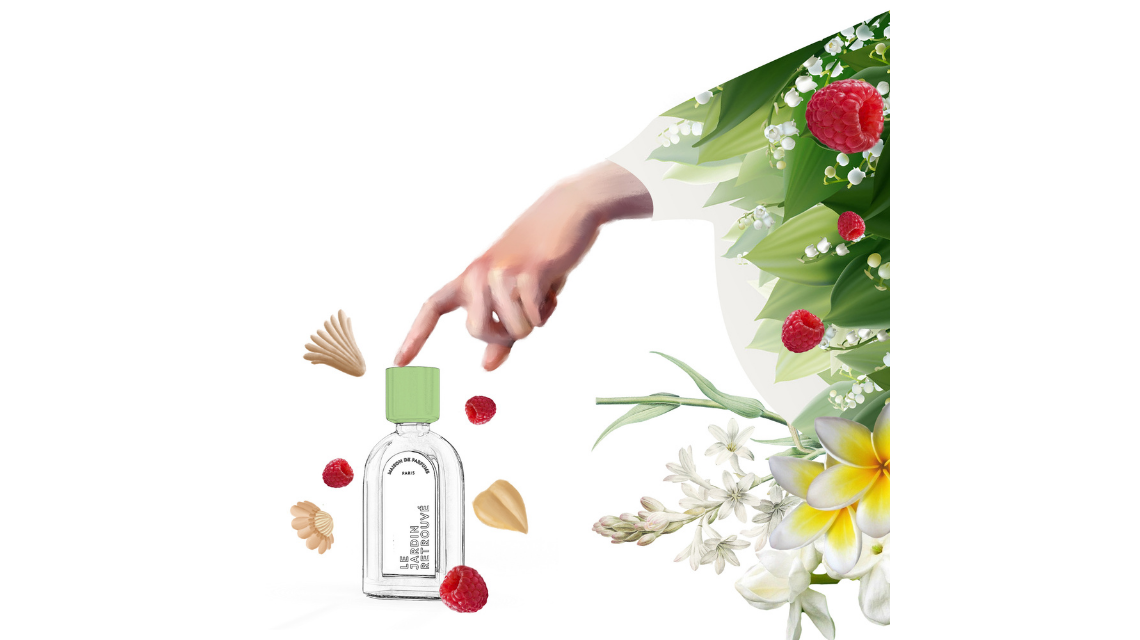 Eco-conscious in every way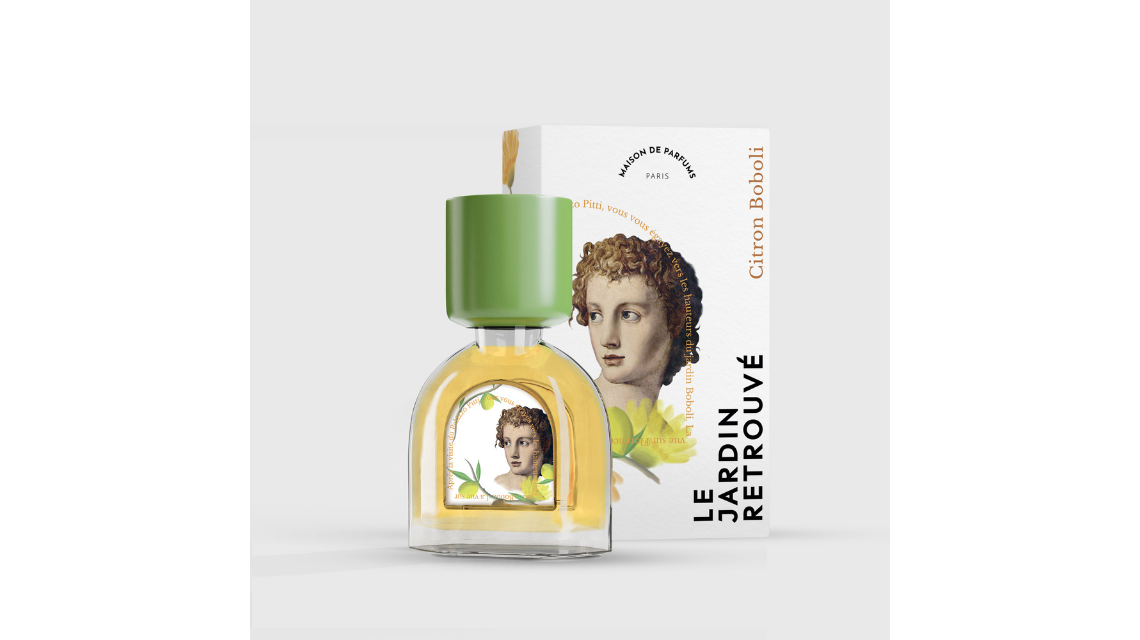 Le Jardin Retrouve Citron Boboli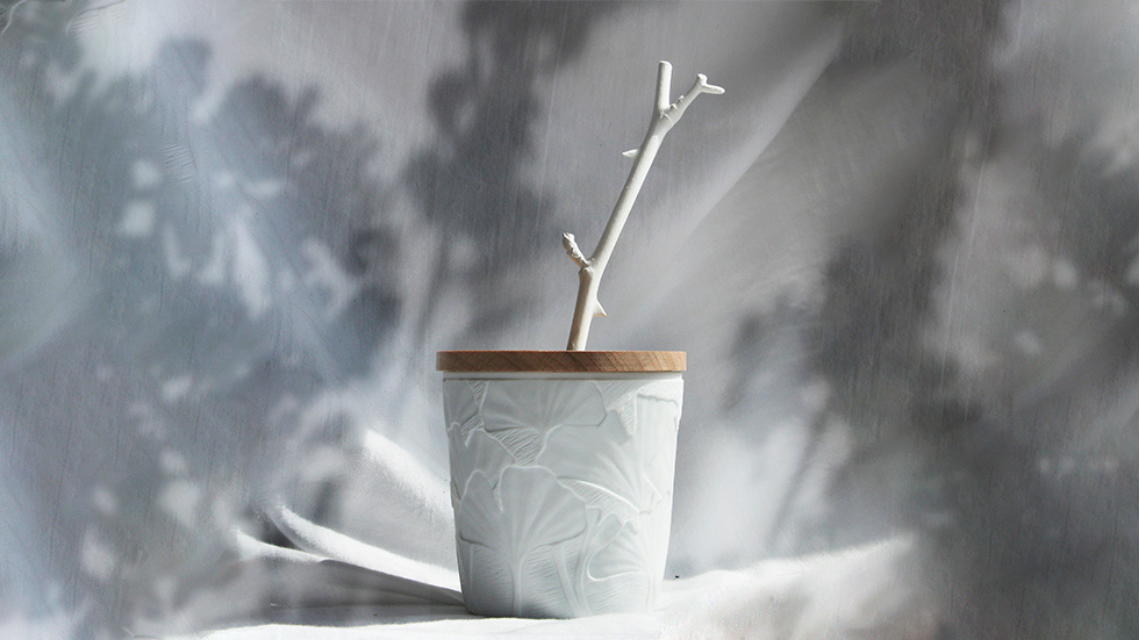 Le Jardin Retrouve Diffuser
How have you gone about growing the brand notoriety? I know you are very active in social media.
Clara: Michel's belief, as a marketing professor, is that the conversation should be both ways, and it was the proper way to create a community. We are a brand that puts the customer at the center of the communication. Michel answers 90% of the questions from the clients. I am more conversational. We are on Instagram and Facebook all the time but we can't be everywhere, like in Fragrantica, Reddit & Basenotes, which are also very important to the perfume community. When we see very nice reviews and positive feedback it's so encouraging. We also had a lot of live streams and I really like that, to talk to people and bring them into the loop. Now they are like family to me even though I have never met them!
Michel: We had to master the obstacle of COVID by reaching out more in the virtual world. It was easy because this is the way we started when we relaunched the house with many perfume bloggers all around the world. We also work with a French PR company specialized in the Perfume and cosmetic industry, Comme Une Bavarde, and last year we won a marketing prize with them because we celebrated the 45 years of Le Jardin Retrouvé by organizing a phygital brunch (partly physical, partly on line)! Finally, we acknowledged the fact that we can't be doing everything, and we now have a 360° communication company, Firstgen, for our website, influencer's strategy and ads.
The future is that we must put the customer at the center and answer from the heart of a brand. Consequently, we are able to sell Direct-to-Consumer (DTC) though we look for the right opportunities to sell Direct-to-Retail in specific markets like the US and the UK.

Tell me about your expansion into China. What are some of the lessons you've learned? Is there any advice you could give to other artisan brands?
Michel: There are a couple of important things. Brands shouldn't think it's the Eldorado – it can be, but it is very expensive. You need to be able to invest important sums of money. The second thing is you can't do it by yourself: you need to find the good partner and that is another story. And third, the sophistication of the Chinese customer is such that you cannot do things the way you do it in the West. Answer quickly, be available, respect them. The Traditional luxury top-down attitude doesn't work. Also, something we are discussing daily – China is 10 years ahead of the world when it comes to digital. If you want to know what the future of Digital will be globally, look at China. For example, Livestreaming has become the number one way of buying online in China. We tried to do this on Facebook and Instagram and it never worked from a technical standpoint.
We learned that Chinese customers have even higher expectations for service than Western ones. If they don't get a delivery or an answer in a few hours you are not considered to be a good brand. You must answer immediately, like you're always on call. We get customers who ask questions on Saturday or on Sunday. When you answer, they are often so surprised – and then they respect you because you have shown them respect.
You also have to understand that the balance between offline and online is reaching the tipping point of 50/50 – way beyond where it is in other countries.
We have also embraced a unique global price strategy, which means we recommend that RRP be no higher than 10% over EU prices (15% max). We feel it is impossible today to have huge price differences between domestic and foreign prices.
Clara: And the marketing expenses online have become huge. You have to see online as if it's a physical point – like internet real estate, and do you want to be on the best main street or on an alley? It's the same as being on the Champs Elysées as opposed to a back street where no one sees you. Instead of rent and advertising, it's what it costs to set up a TMall store and what you pay your Key Opinion Leaders (KOL's).
Michel: Our partner in China has a plan of spending in online and offline marketing, year one 60°% of sales. It will decrease with time, but it is still way above what most think.

Michel, if I can ask you to don your professor hat again, what do you think is in store for the luxury goods market in 2022?
Michel: There are two major issues facing luxury. First is the growth of the luxury secondhand market, and secondly, since we live in a world where fakes can be produced, how can you be sure the product is authentic? Until now it was very difficult: you have warranties but they can be copied, you have experts but they cannot be everywhere. Then all of a sudden comes the blockchain that allows you to identify with absolute certainty that a product is authentic.
We started to be on the blockchain with SORGA which, through QR Codes, gives our customers product traceability and a system which reveals the history of each product, where it was made, how, by whom, what are the ingredients, from where, and even videos. It's a type of authenticity certificate, hosted in the blockchain, visible to the public, that cannot be tampered with. This is not only a marketing tool but it's also a way for brands to control the grey market.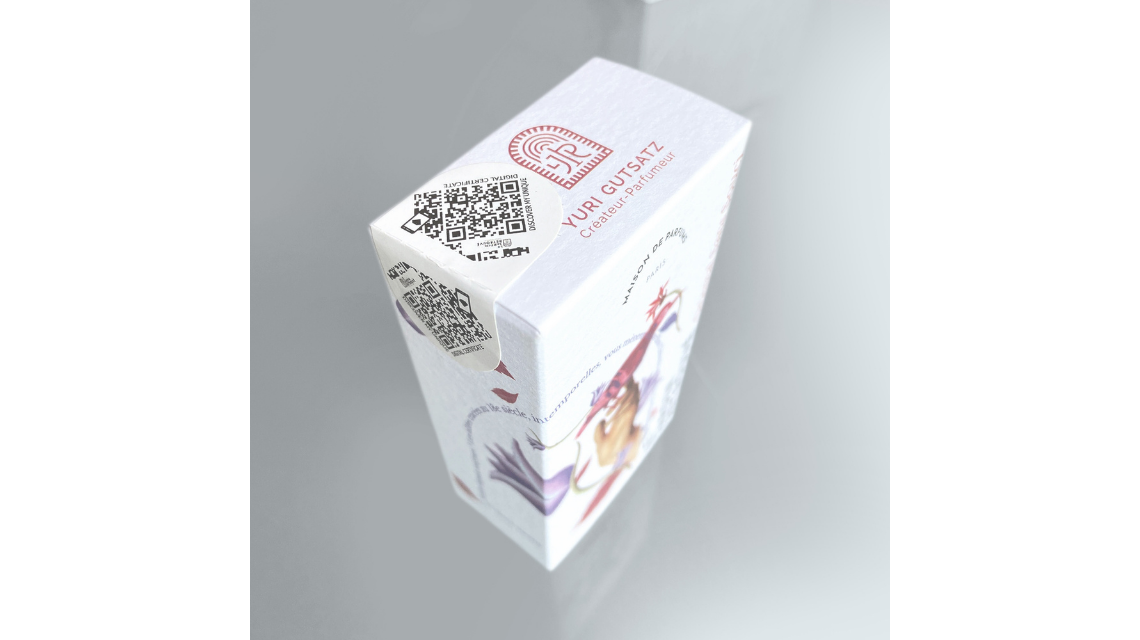 This is an example of how you continue the family tradition of being trailblazers and not standard! May we call on you to discuss the blockchain further sometime?
Michel: We would be happy to explain about going on the blockchain and what the issues are for beauty brands and for the luxury goods market.


For more information, please visit:
www.sorga.org/language/en/#vision-en
Michel Gutsatz is also the co-author with Michel Chevalier of Luxury Retail, The Digital Management