IT'S A WRAP: CANDID CONVERSATIONS FROM CANNES, PART 1
2021 . 12 . 17 | written by Karen Marin
The intrepid Essencional team was on site in Cannes during the recent Tax Free World trade show. And in a carpe diem – seize the opportunity – moment, we interviewed a few of our contacts to get their opinions on what is happening now and what we can expect in the near future.
Wouter Wiels, Essencional advisor and creator of Paris-based multi-brand event, Rives de la Beauté, told us, "I'm here for a short visit, I'm meeting some press people from Fragrantica and from Nez to discuss a few things. People are optimistic and hoping that everything will start again." Wouter has not stayed idle over the past two years. "Fortunately I had some interesting collaborations going on. Now I'm coordinating with a Japanese client on the creation of five new perfumes. Luckily I met everyone before the first lockdown so I could work remotely. Everything will be ready in March for Esxence in 2022."
Like the Tax-free show, Rives de la Beauté has been on hiatus since 2019. "I could not organize Rives de la Beauté in 2021 because during the four or five months before the show we couldn't meet. After this strange time I'm working on a new edition for Rives de la Beauté, I want to do something really interesting. It could be a type of laboratory to create new experiences for the points of sale. Brands can try it out during the event because Paris is a great place to test something. We've been around for 11 years and the nicest experiences can be an event where you meet the perfumer. We will focus on new ways to share what we did whether it's streaming, a video or something else. There's an opportunity for my event to have some kind of live or recorded coverage to share with the public online on a global scale."
Wouter concludes, "The good thing about a lockdown is that people have had time to think and everyone is happy to meet again. They will focus on what is essential – or really essencional!"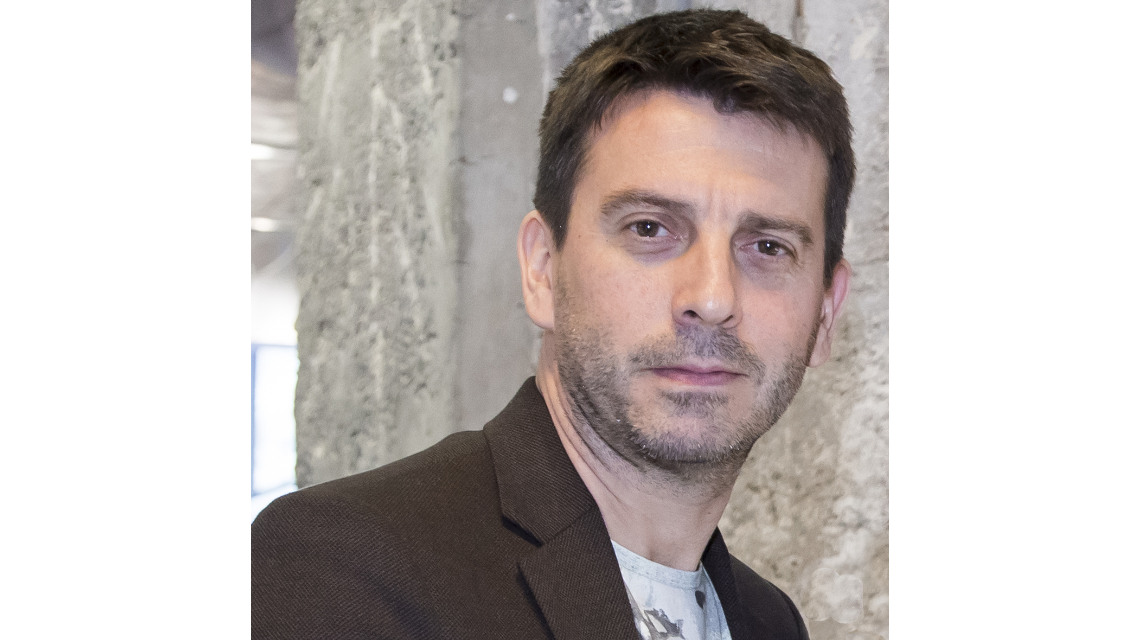 Our next meeting was with Samuel Gearing and Josh Carter from Fiole UK*. They told us it was their first time to Cannes and that the main reason for coming was to see people they are currently working with to continue building personal relationships. As the World's 1st Virtual Perfumery, Fiole is an online solution that helps consumers find fragrances they love without letting branding and hype cloud the decision. After completing a quiz to determine fragrance preferences, the shopper can order a box of 6 scents for blind trial at home. As Samuel explained, "Before the stories, there is anonymous trial which means the quality of the fragrance projects immediately. We only hide that part in the very beginning so the customer finds the fragrance they truly like. This is in the true spirit of niche or artisan fragrance. " And in fact he is optimistic for niche perfumery. "Our key message is independent. Customers want to buy from independent brands. Something that we didn't expect to happen this quickly is that customers that we've had who have ordered a box and then ordered a fragrance, have then ordered another box from a very different family, then ordered another fragrance and then maybe bought another fragrance. So they ordered much more fragrance than we expected. And they've been up to trying other things which is something we didn't expect to happen so quickly."
Josh commented on the change in consumer spend since the pandemic. "A lot of the brands that we have, in store, their best-selling fragrances are very different to the bestsellers that are on Fiole. We think it's down to a mix of anonymity but also because the UK brick & mortar stores are very reliant on international trade. Since the pandemic and post-pandemic none of these international customers were in the stores so you see a lot of these very specific products that cater to certain tastes from around the globe start to struggle because the UK clients are not interested in that. Some of what may have gotten missed or passed by have become much more popular." Consequently, it means the instinct was right that those fragrances should be stocked and that there is a client for them after all.
Fiole recently teamed up with heritage atomizer brand Marcel Franck who created a bespoke aluminum travel atomizer for them which is used for special events. For the future, the pair indicated their interest in emerging markets where they can go in, educate and build their business. And come Spring 2022? "We are looking forward to Esxence in 2022, it will be our first time."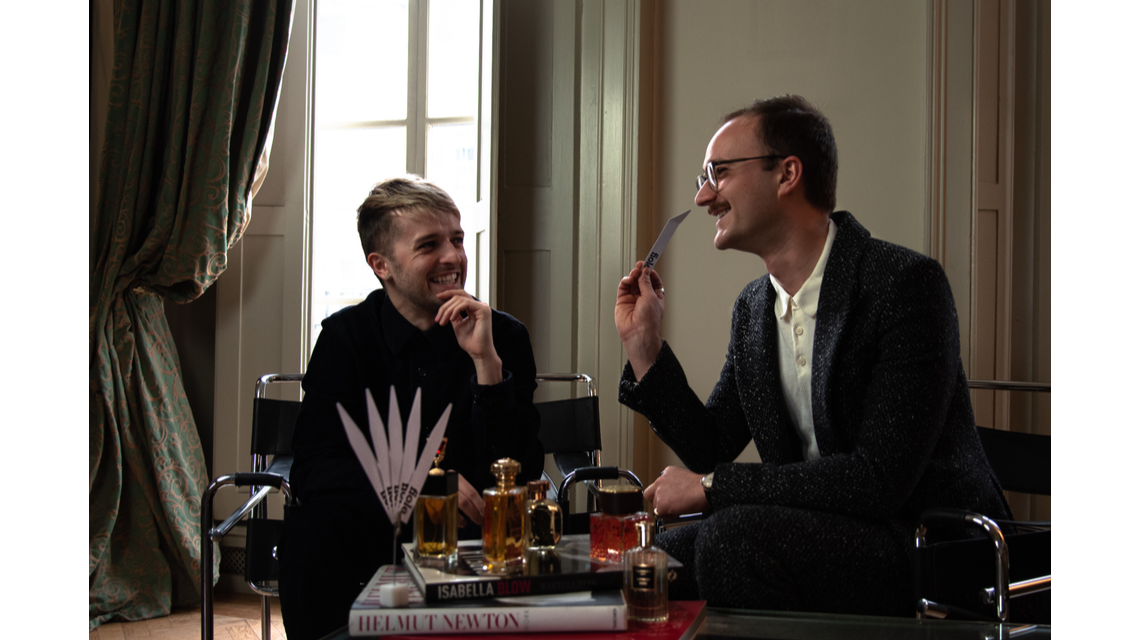 Samuel Gearing & Josh Carter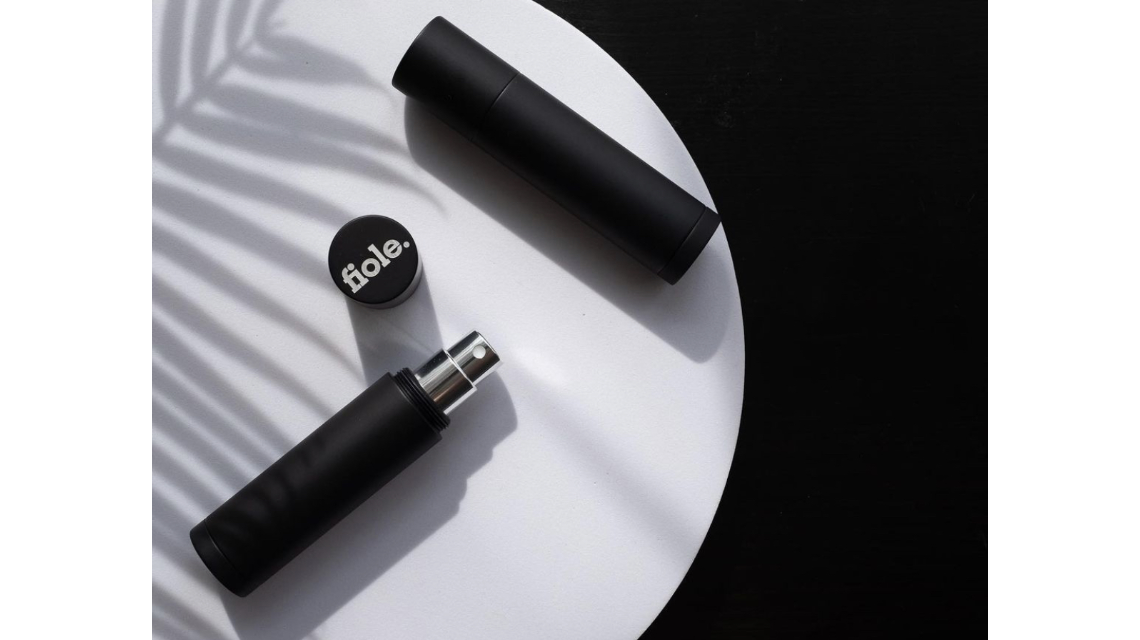 Fiole atomizer
We also caught up with Jean-Philippe Clermont, the founder of Atelier des Ors**. a brand that deftly interprets haute parfumerie with a nod towards modernity. Previously, he had told us, "My commitment to this luxury world is very strong. I know it can be a small world, but I prefer this authentic socially responsible one to the larger superficial, glittery, commercial one. As a result, my creations for Atelier des Ors are 0% standard, 100% specific." And now he is turning his attention to sustainability. "We need to be sure we are doing our part. We need to look at the raw materials but also the choices we make in packaging. A refillable bottle is coming next year. Also smaller sizes as there is a demand for that – and these will also be refillable. We will redesign our gift cases so they can have a second life after the gift is given. For example, we have a set that turns into a backgammon game."
He then reflected on some of the challenges of being a small brand. "You have to be profitable – unless you have a big investor. Then you can be really creative. If you want something long lasting, you can have an artistic attitude but the product must sell. There must be a balance." He also commented on the difficulty in finding the right distributor in a new market. "We need to grow step by step and be sure the strategy is going to build the brand so it will continue on a long-term basis. I'm eager to hear about how a distributor will represent my brand in their market. I need a partner who will be a brand ambassador. They have to be passionate, motivated, committed, with an understanding of the brand. They need to live its values because remember, they are the extension of the brand in the market."
We asked about the balance between brick & mortar and eCommerce sales. "I understand eCommerce is part of our future. Sales are growing on the site, but my main focus is my brick & mortar retail partners. With eCommerce, you have the logistics part of it that is complicated. I want to ensure customer satisfaction – delivery has to be seamless and everything must happen as it is promised."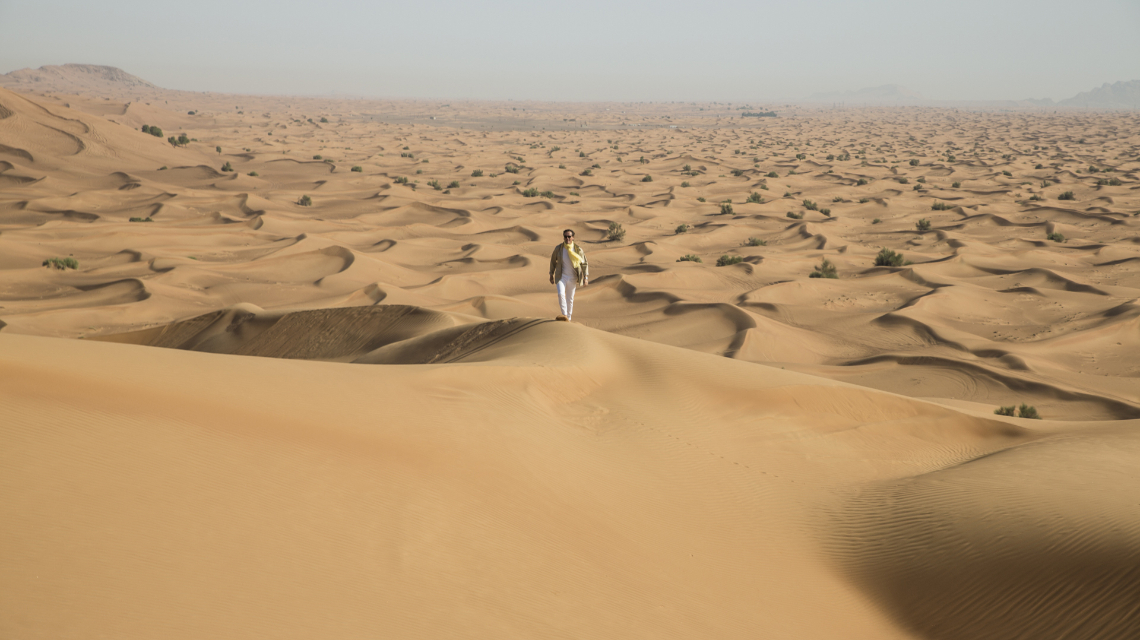 Indeed, we heard similar feedback from other brands when we discussed this topic. The second installment of this report will include interviews with Christian Lengling of Lengling Munich and Sophie Guillon of Storie Veneziane who also talk about brand expansion, flagship stores, eCommerce and sustainability..
For more information see our Essencional articles:
*Fiole UK
https://www.essencional.com/en/posts/innovation-uk-fiole-the-worlds-1st-virtual-perfumery/
** L'Atelier des Ors
https://www.essencional.com/en/posts/title-with-atelier-des-ors-we-have-found-a-gold-treasure/