Inside the World Perfume Vault where l'Osmothèque keeps alive our perfume heritage.
2021 . 04 . 06 | written by Laurence Arrigo Klove
This unique storage cellar keeps alive and even resurrect extinct perfumes from the past. World forgotten treasures come back to life thanks to the vital mission undertaken by its experts. The past paves the way for the future. A spectacular trip down Memory Lane and up to Paradise. Are you ready to go?
Question: Thomas Fontaine you have recently been appointed as President of l'Osmothèque, as you are a terribly busy perfumer, why did you decide to take on board this grand mission?
First, I have to say that there is a whole team, roundabout 15 people, dedicated to l'Osmothèque and its mission. Most of us are benevolent. Fundamentally, we believe this work is vital for the perfume business and for the world at large. We cherish and share the cultural heritage of perfumes. The urge to answer the call was very compelling when Patricia de Nicolaï handed over her task to me last July 2020. She has done a magnificent job and my objective is to carry on as best as possible. Personally, I also think that my work at l'Osmothèque allows me to improve my skills as a perfumer. Learning is an ever-lasting process. Here, I consider myself as a student. One who is lucky enough to have access to stunning treasures. Funny enough, l'Osmothèque is located at the ISIPCA school where I graduated 30 years ago. I am back at my studying bench indeed!
Question: Can you tell us more about the mission of l'Osmothèque? What does it mean by the way?
The word is derived from Greek, 'osmē' means smell and thêkê means 'storage'. L'Osmothèque first task is to preciously store perfumes and their formulas. I can reassure you that we do not own perfumes formulas, we only guard them preciously. The second task is to do research on historic perfumes, such as creating the 'Royal Persian' perfume described by Pliny the Elder in AD 77 in its Natural History book. The third task is sharing our knowledge during themes conferences, organised visits or even during 'excursion' trips abroad like in Sweden, Italy, or Russia to name a few. In short, our mission is to save and protect our invaluable olfactory memory. We are a non-profit organization.
Question: When was it created and who was the mastermind behind it?
Quite clearly, one man was the key founding father, and it is Jean Kerléo who together with a group of perfumers such as Jeanine Mongin, Jean Claude Ellena, Yuri Gutsatz... had the idea in 1990 to create l'Osmothèque. At that point in time, he was the in-house perfume for Jean Patou. This is already 30 years ago. L'Osmothèque has a mature age. Wisdom, experience, strength come to mind. We are more determined than ever to cherish the global perfume heritage, to promote the profession and art of crafting perfumes.
Question: As you are yourself a staunch promoter of the profession, can you tell us how you see this work of being a perfumer, a 'nez'?
First, I would like to say that in my book, there is no room for improvisation or skipping the official academic schooling. I like to draw a comparison with the art of painting, Picasso used to say, "Learn the rules like a pro, so you can break them like an artist." During a discussion about art with André Malraux he also said, 'When people want to understand Chinese, they think, 'I must learn Chinese,' right? Why don't they ever think that they must learn painting?" Second, I would like to insist again on the learning and teaching component. Muses in Greek mythology are inspirational goddesses, they are the source of the knowledge in arts and they were the daughters of Zeus and Mnemosyne, goddess of memory. For me, this is a fundamental piece of a perfumer work. Learning from the past is critical to be able to continue to create in today's world. I always go back to some masterpieces who mixed some notes to perfection, we refer to that as 'accord' such as 'Chypre' from Coty (1971) or 'l'Origan' in Oscar from Oscar de la Renta (1977) or 'Fougère' from Houbigant (1884). I might confess that it was my destiny to work for l'Osmothèque!

Question: your work has one piece of freedom that is quite unique in today's perfume industry, can you tell us this secret?
Quite simply as our perfumes are not meant to be commercialised, we have no IFRA constraints, we are free not to abide by their rules. We can use raw materials that have been prohibited, all for some reasons, but not for our memory.
Question: Why can I say that l'Osmothèque is very French and at the same time not at all?
You are quite right! It is French as it is in Paris (Versailles to be precise) and above all its founding fathers were French. Perfumes belong to the French historical heritage. However, the archiving and reformulation work undertaken is for all perfumes of the world. There is no nationality filter applied. What we have in our vault is exclusively based on voluntary entrusted perfumes.
Question: Why and how is New York involved with l'Osmothèque?
In New York City lives Christophe Laudamiel, a French well-known perfumer. He shares with us the same vision and will to share the knowledge. We therefore join forces and provide information or material to Christophe as needed.

Question: Let us go down to the vault, how many perfumes do you store?
By now, we have 4'500 perfumes, out of which 800 are extinct, meaning no longer available in the commercial markets. Within the extinct collection, we have historical treasures, famous perfumes such as Napoleon's perfume but also more recent masterpieces such as L'Eau de Lubin, Detchema de Revillon, Fracas de Piguet, Je Reviens de Worth, Apple Blossom from Helena Rubinstein…
Question: Can you provide us some technical details about your cellar?
But of course! Like a wine cellar, we protect our perfumes from the light and from the heat. Our cellar is dark and held at a constant temperature of 12 Celsius monitored by a fridge. Our perfumes are also protected with argon – a gas heavier than oxygen- before being sealed with a cork, argon is the only substance to completely block the air from infiltrating the perfume bottle. Any manipulation is rigorously following procedures like in any perfume lab. Order. Cleanliness. Gloves. You can understand why we do not take our visitors to the vault.
Question: Got that. So how many visitors do you have in a year?
On average we have 5'000 visitors per year to l'Osmothèque. Most of them are professionals, people who are working on a piece of research, or are looking for some inspiration for their creative project related or not to perfumes. Students make up for the second part and the last one is made up of private people, all passionate about perfumes. Visits must be pre-booked as we prepare ad hoc the content of the visit to specifically answer the precise request that was made by the visitors. In one instance, it can be about the history of perfumery covering one century, in another, it can be about one brand olfactory history… people inspirations are as wide as our collection.
Question: l'Osmothèque is highly active with the organisation of conferences, what is the usual audience?
In 2019, we organised just above 100 conferences. The audience is as diverse as the one of the visitors. Professional perfumers make up one third of the audience on a yearly basis. We have noticed that we have more and more attendees coming from Russia, China mixing with Europeans and Americans. This is wonderful news, aiming at being international is translating into facts.
Question: What are the challenges you are facing as the new head of l'Osmothèque?
The first challenge is clearly about our location. Our collection has expanded, and our cellar has reached maximum capacity. We need more space. Our office address in Versailles is also tricky as its opening hours are too limited and not practical for professionals working in the heart of Paris who wish to attend conferences in the evening after work. We are therefore aiming at moving together with la Société Française des Parfumeurs (SFP) and la Société Internationale des Parfumeurs Créateurs (SIPC). The second one is related to financing. Our revenues are derived by fee-based conferences and visits. We also have members* who contribute as well as private or public patronage. We would like to increase this latter part. *one can simply become a member by clicking on https://www.osmotheque.fr/adhesion-particuliers/
Question: What other exciting projects do you have in store?
In 2021, going digital is naturally a must. We have something in place, but constant upgrading is required and that needs financing. Another idea of mine is to implement more research projects with a broad spectrum, such as how perfumes link with psychology, sociology, history and promote them in scientific journals and magazines. I would also like to include non-alcoholic scents into the scope of l'Osmothèque. Soaps, detergents, fabric softeners are a piece of our olfactive memory too. They also identify our specific culture. The scents of Ivory, Camay, Lux, or Mon Savon soaps tell us what the smell of clean means to us.

Question: Finally, in your opinion, which adjectives best describe l'Osmothèque?
Sure: Methodical – Scientific – Rigorous – Precious – Timeless - Knowledge sharing - Heritage – Passionate – Futuristic.

__________________________________________________________________________________
Act – Because it is worth it.
L'Osmothèque noble purpose is avoiding extinction to a piece of our collective olfactive memory, our cultural history. Preventing perfumes from falling into oblivion, even resurrecting them is worth fighting for. Creating an After life. It is a valuable universal cause. The Statue of Liberty is a major symbol all around the world. Well, we also have a beautiful Statue of Scents. A divine Muse protecting our memory. Alive.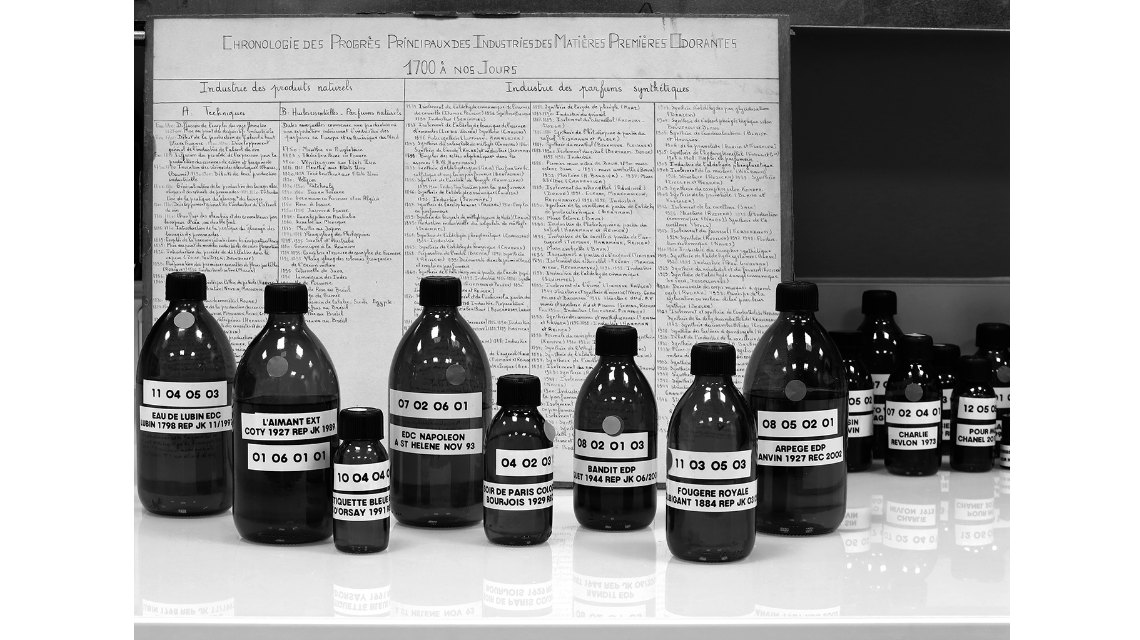 The Osmothèque vault and its treasures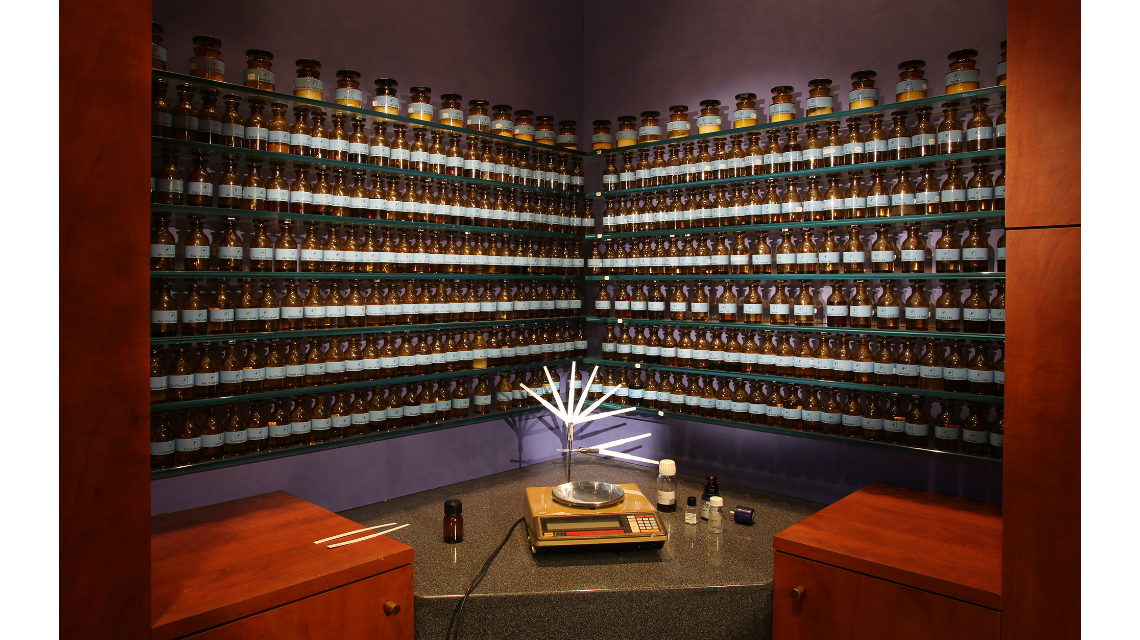 Working inside the vault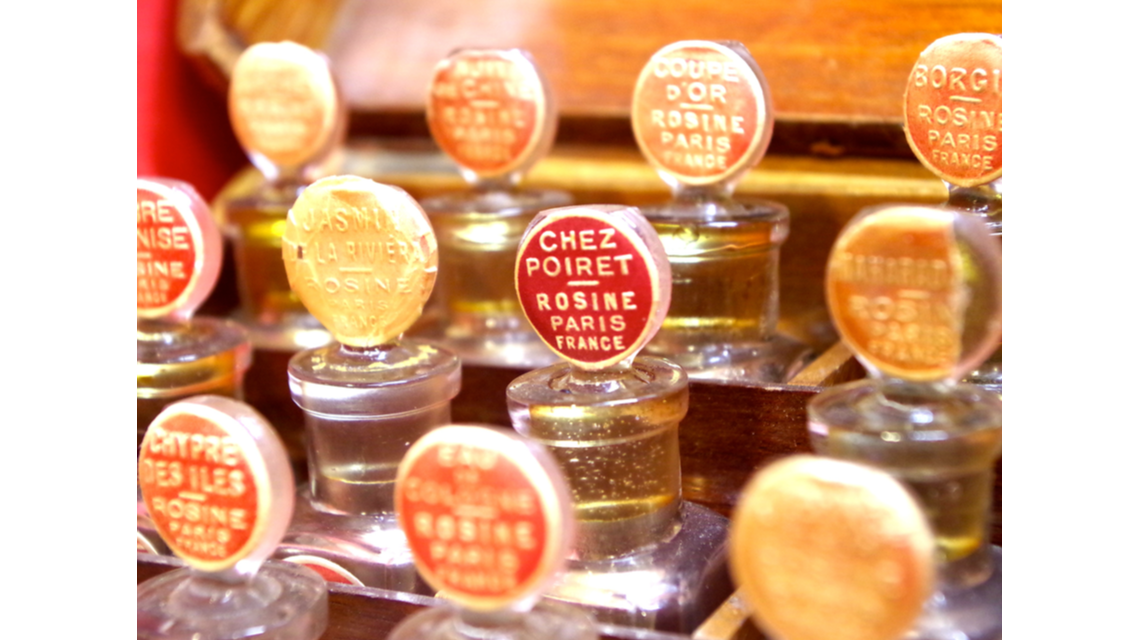 Vintage Perfume bottles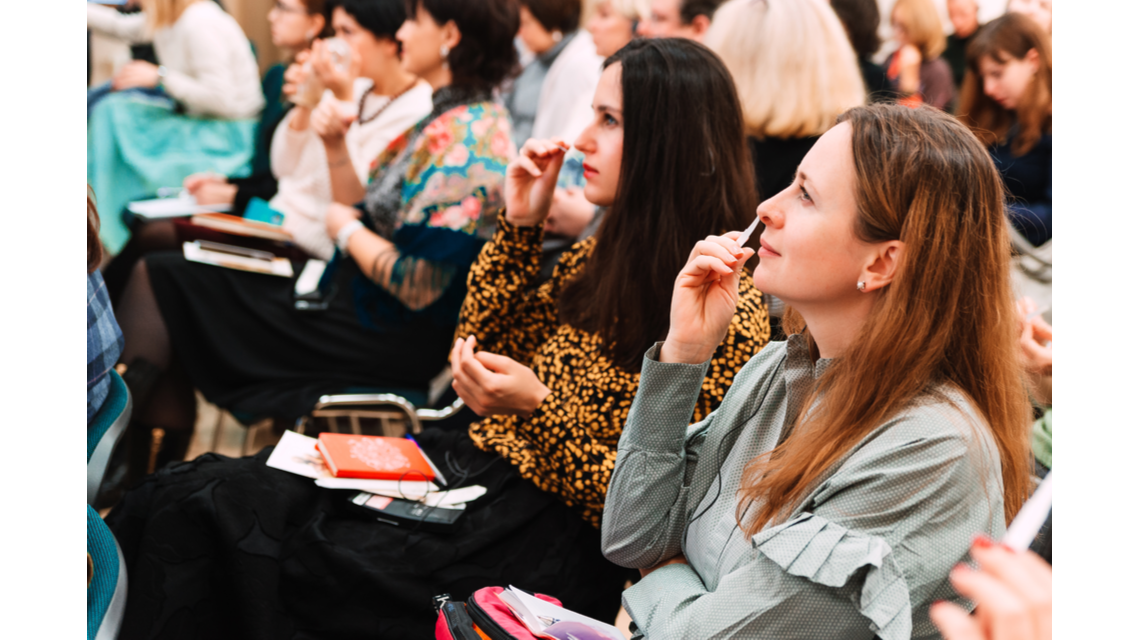 Public during a conference