Immersive Exhibits & Experiences: Scent Comes to Life
2023 . 11 . 16 | written by Karen Marin
Have you noticed that since the pandemic people are seeking out experiences more than ever before? Just look at any airport in the world and we can see that travel is exploding. More tourists than ever before are flocking to famous locations, eager to take their picture to prove they were at the in-spot, wherever it may be. It's clear our lives are forever changed by two things: COVID and the Selfie.
Think about it: Ever since restrictions on our movement have subsided, people are hungry to show the world that they are living again. In addition, companies and brands are desperately trying to outdo each other by crafting spaces to pull in the traffic. Creating "Instagrammable" places and activities is mandatory if you want to continue to delight your public. Whether the purpose is to build notoriety, to educate, to entertain or even to turn the public into unofficial brand ambassadors while taking advantage of their User Generated Content (UGC), these installations allow the host to build links to their community while making a PR splash.
What does this have to do with fragrance? Plenty. I recently stumbled upon several immersive experiences related to fragrance, created by niche and luxury brands as well as oil houses and tradeshows. Let's look at a few examples.
First stop: Florence, Via della Scala
The Renaissance city is the beating heart of Italy and it's also the birthplace of cult-brand, Officina Profumo-Farmaceutica di Santa Maria Novella. Founded in 1221 by Dominican friars who cultivated herbs and flowers in their gardens, the brand's flagship apothecary-cum museum-cum boutique has become a must-see tourist destination in recent times, drawing an international crowd of all ages. In an interview, CEO Gian Luca Perris cited innovation as one reason why the brand is still relevant today, along with the strong link the brand reinforces to its botanical roots. In conjunction with the launch of three new fragrances in the I Giardini Medicei collection (Medici Gardens), the brand hosted an immersive exhibit called Blooming in Paradise. While in Florence for Pitti Fragranze, I made a quick detour to check it all out.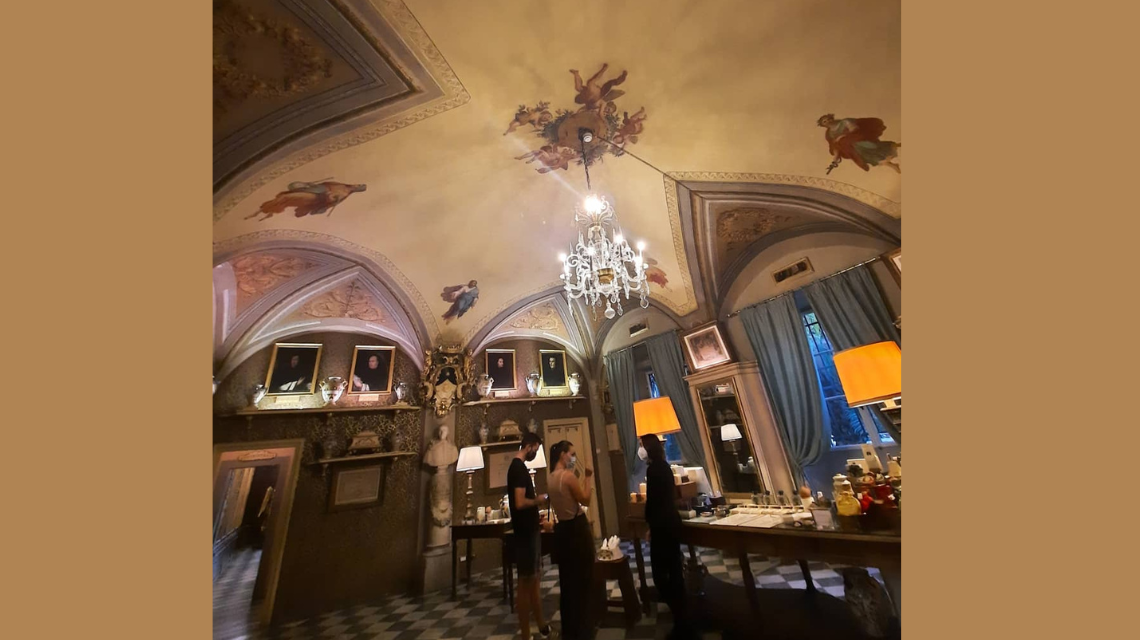 Boutique, Santa Maria Novella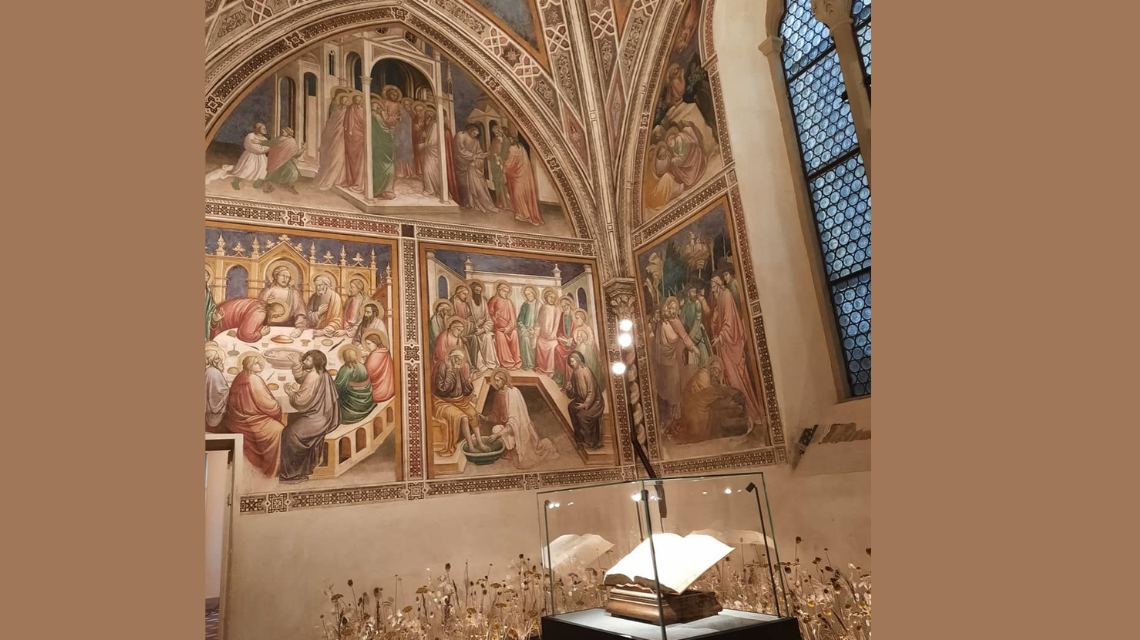 Frescos, Santa Maria Novella
Upon crossing the shop's threshold, I was transported back in time to the 15th century as colorful frescos adorn the walls of an antechamber just off the main entry. From there, I passed through a heavy velvet curtain into a large, light filled space where a heavenly profusion of flowers was projected onto the walls and the floor. What struck me initially was the harmonious flow of colors: purples, greens, ivories and pale pinks gave way to warm oranges, yellows and cream shades. The flowers are constantly in motion, constantly blooming and evolving as one landscape of virtual blossoms intrigues us before morphing into the next. The installation was created by the cutting edge artist, Felice Limosani, who is known for connecting visual and sensory forms of expression. Indeed this is a treat for more than the eyes as a customized soundtrack enhanced the visit while a suspended fragrance gently wafted over the space. In an interview about the installation the artist stated, "The idea stems from the title, which evokes a sense of blooming in a sublime dimension. To bloom does not only mean to blossom, but in a figurative sense, it represents regeneration, growth, renewal. A visual metaphor that does not refer to a theological or spiritual paradise but to a heavenly, harmonious, idyllic dimension."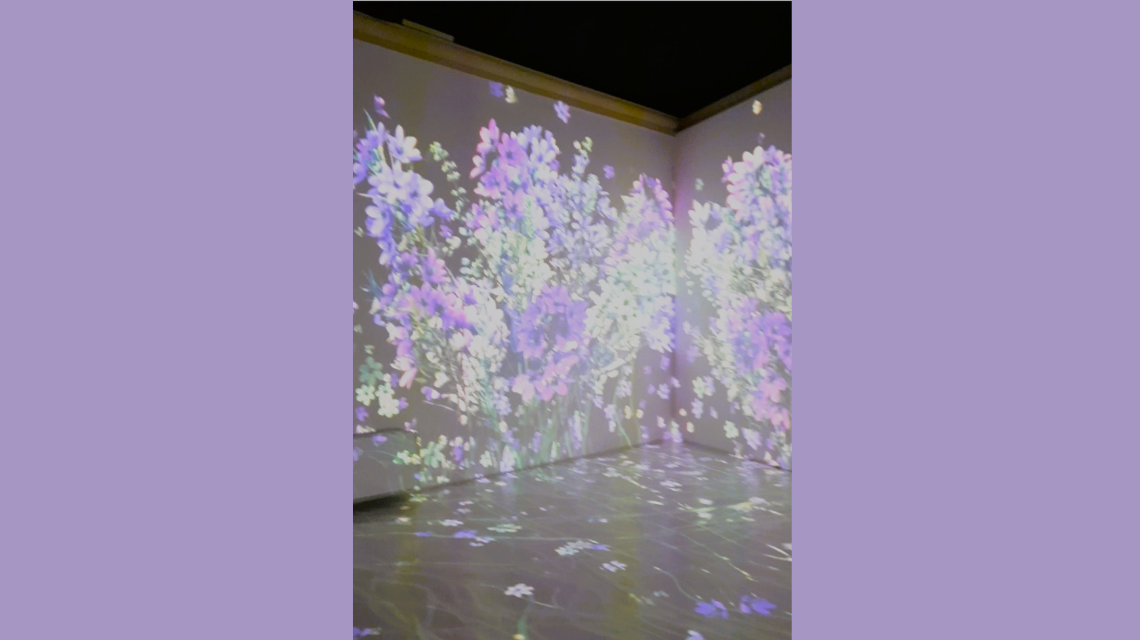 Stills from Blooming in Paradise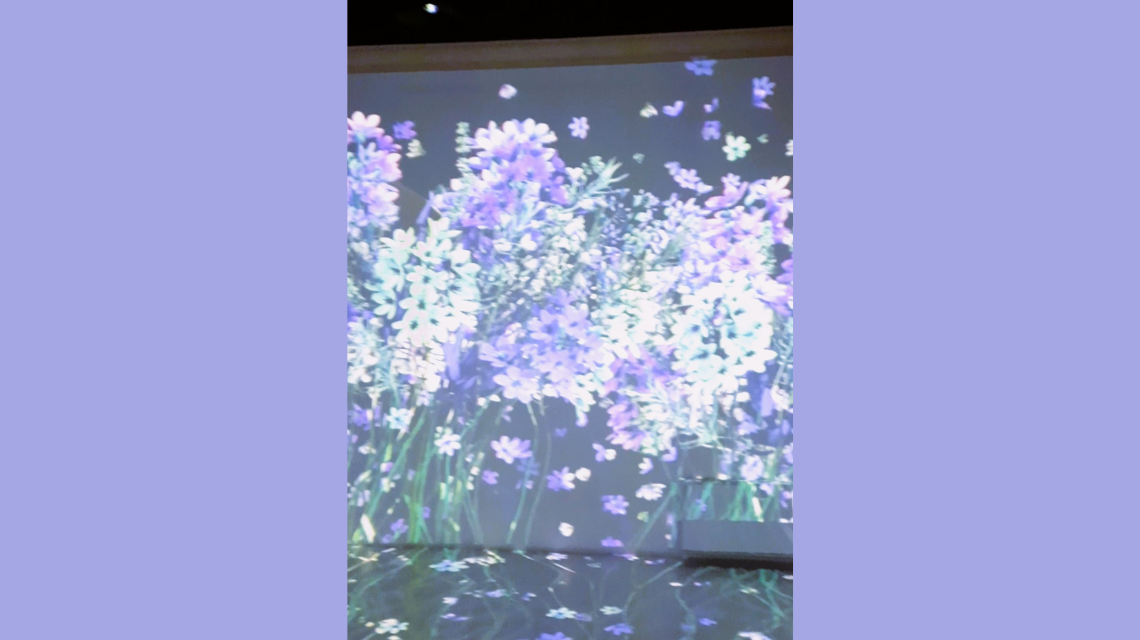 Blooming in Paradise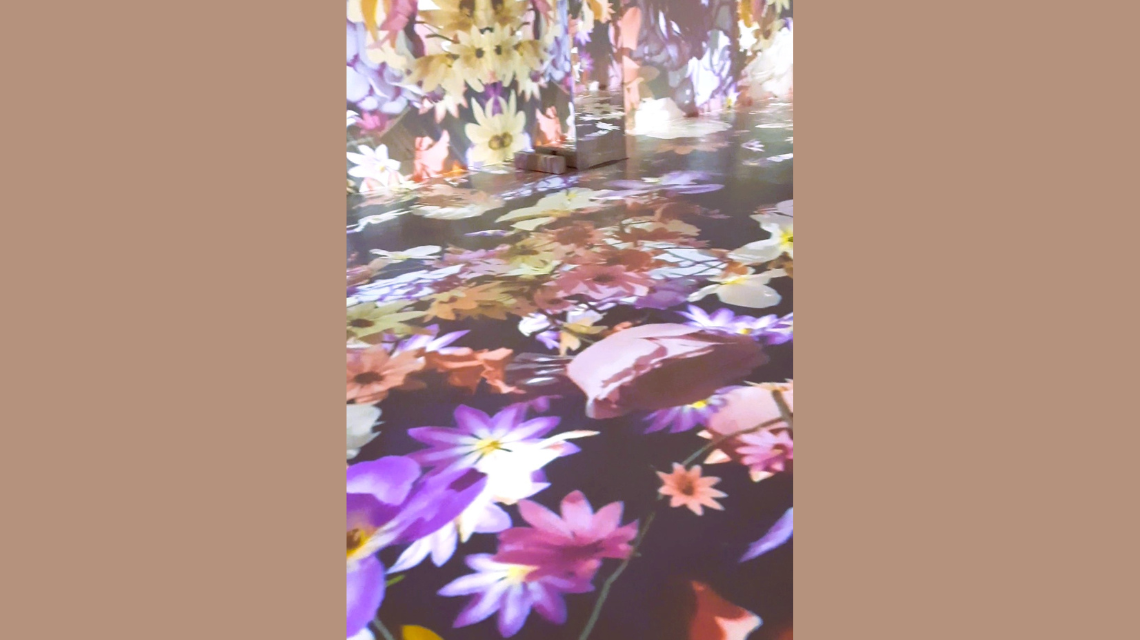 Blooming in Paradise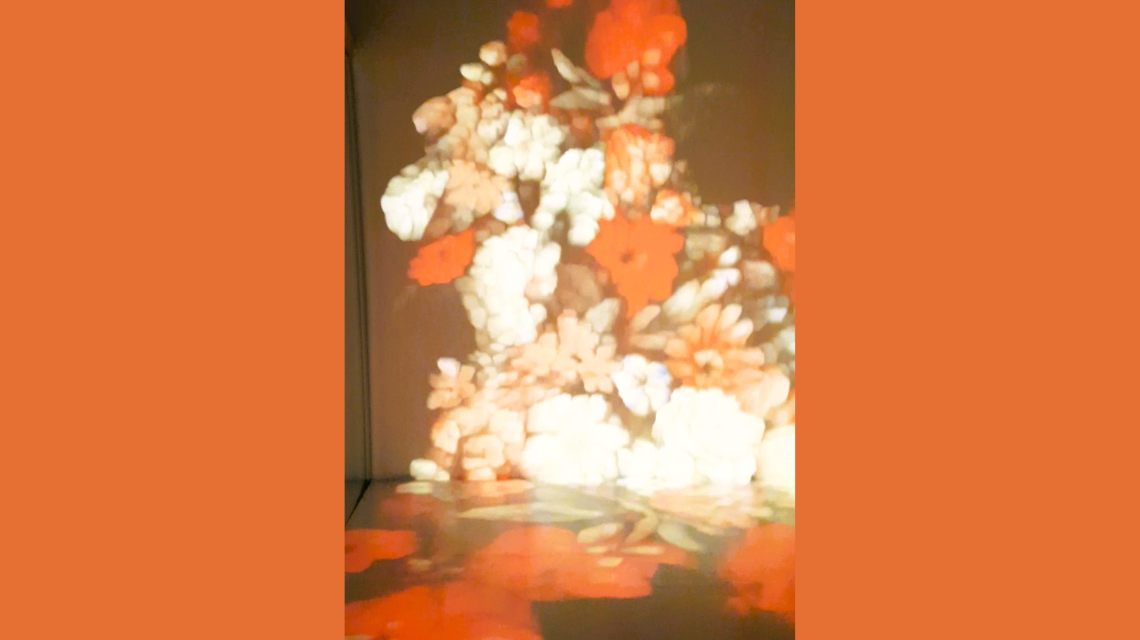 Blooming in Paradise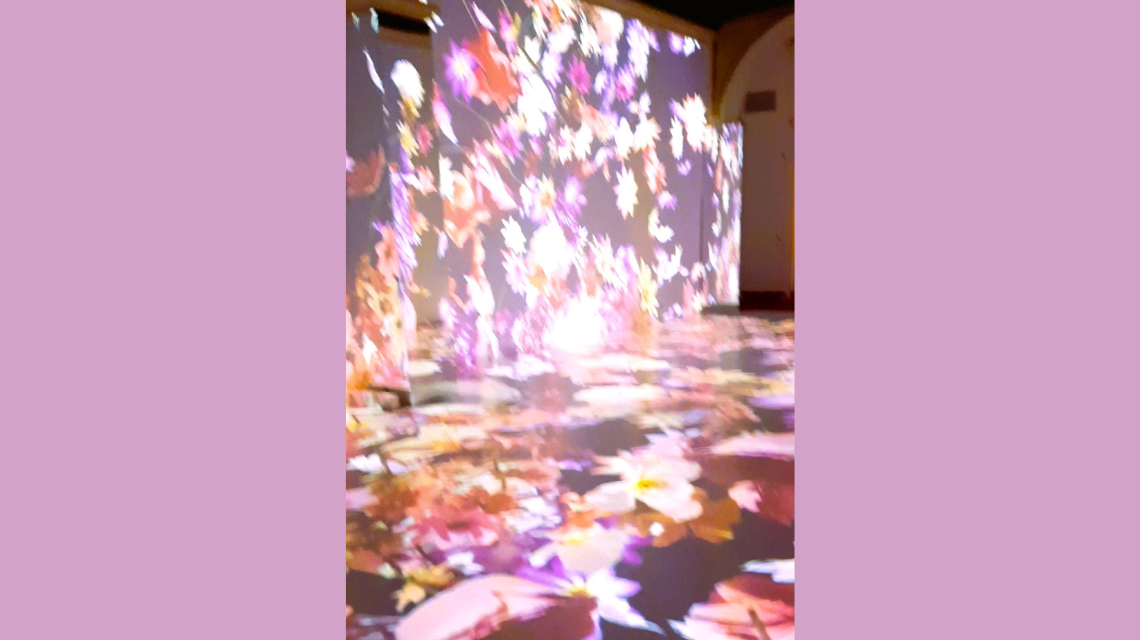 Blooming in Paradise
Given the fact that the timing of the installation and the launch of the new collection coincided, clearly the intention is that they support each other and drive traffic and interest to the brand. After all, the more people passing through the boutique (which undoubtedly one will do after having the experience), the more chances of selling more product while growing the customer base.
Second stop: Paris, École Nationale Supérieure des Beaux-Arts
Although, Essencional focuses on niche and artistic perfumery, I would be remiss not to mention the immersive exhibit, Dior J'adore!, held in Paris this Fall. Once again, the timing was strategic, as the temporary show opened it's doors during Paris Fashion Week, which was also the moment when J'adore L'Or, the newest flanker and the work of Francis Kurkdjian, Perfume Creation Director, launched. Free to the public, it was a bit of a mob scene as fashionistas jockeyed for their turn at taking selfies against monumental backdrops, including an AI Data Sculpture.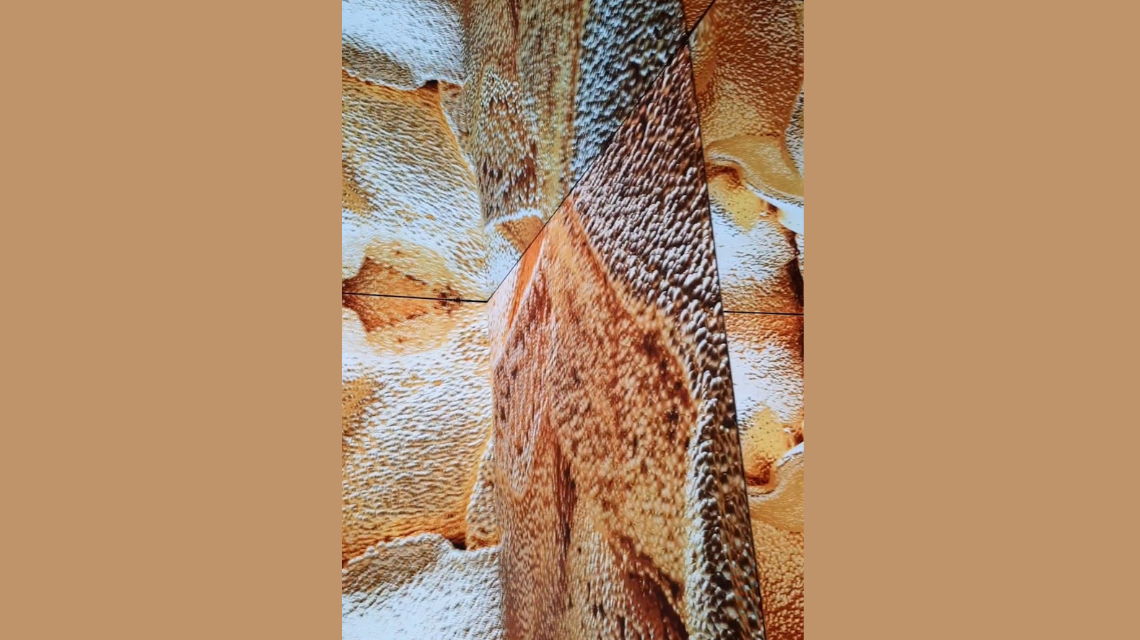 AI Data Sculpture by Refik Anadol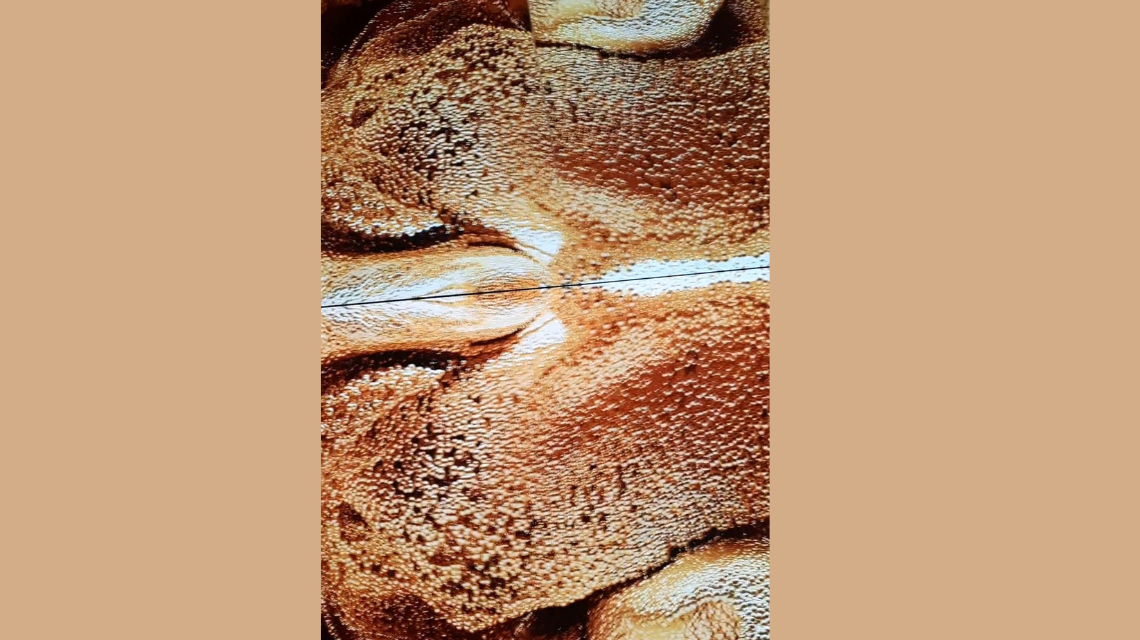 AI Data Sculpture by Refik Anadol
Dior has truly mastered the art of storytelling by combining curation with experiences. They've had plenty of opportunities to learn after hosting a travelling exhibit that now has a permanent home adjacent to the Avenue Montaigne location. After passing through a golden cave-like entrance, the visitor encountered a dimly lit space where museum cases featured historic flacons, accessories, and couture pieces, all covetable items. As the path continued to wander over two floors, this animated retrospective revealed Christian Dior's love of flowers as well as his belief that fashion was intrinsically linked to perfume.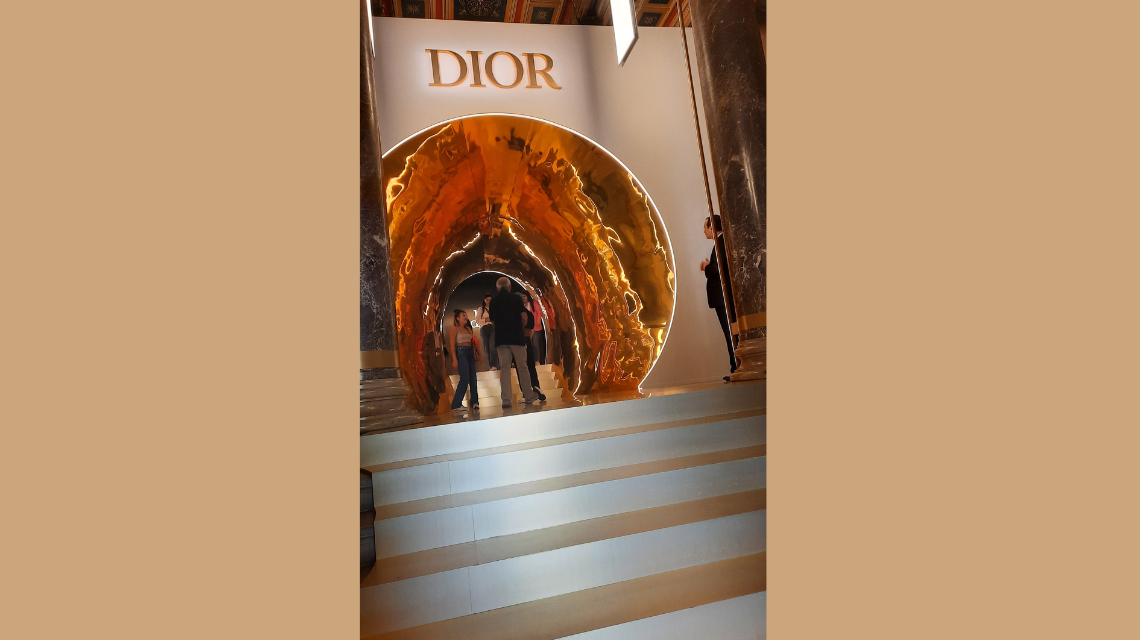 Entry Dior J'adore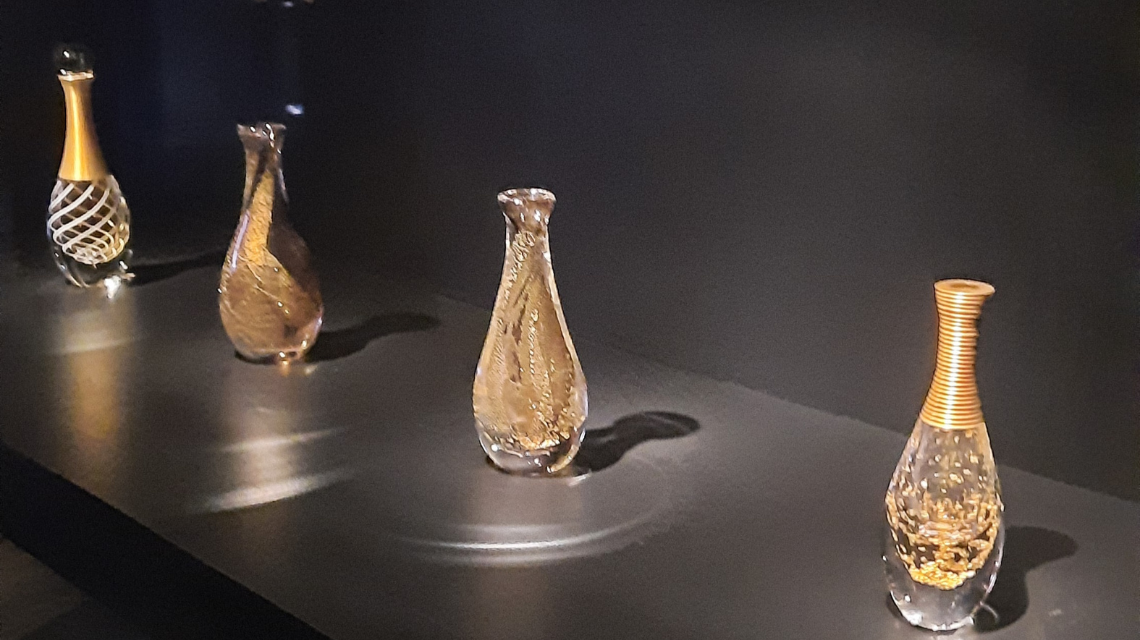 J'adore flacons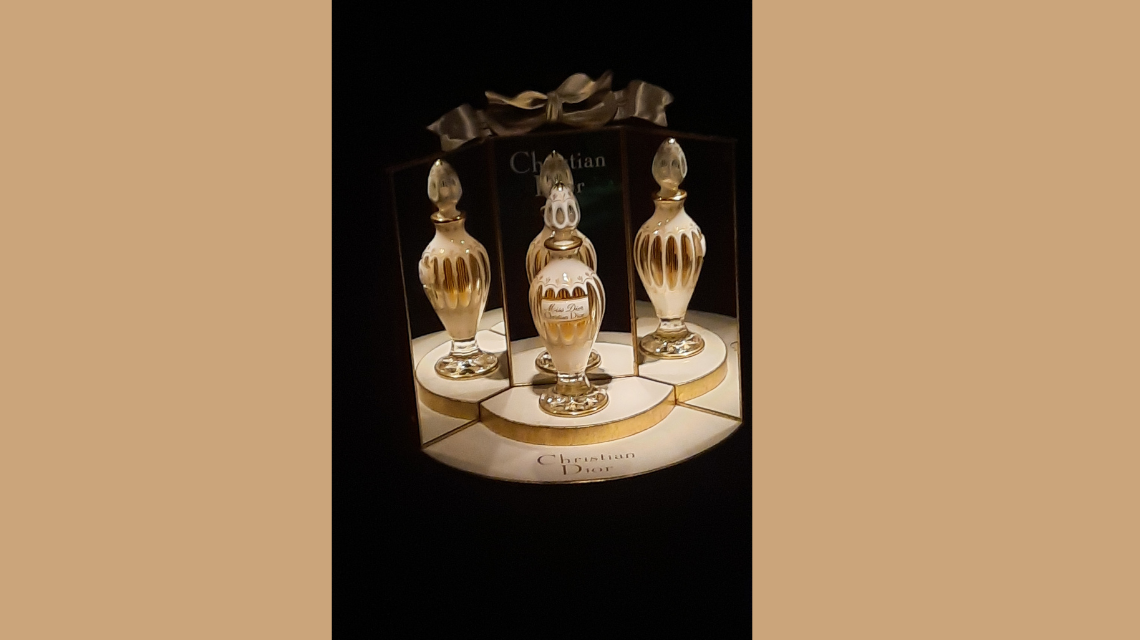 Vintage Flacons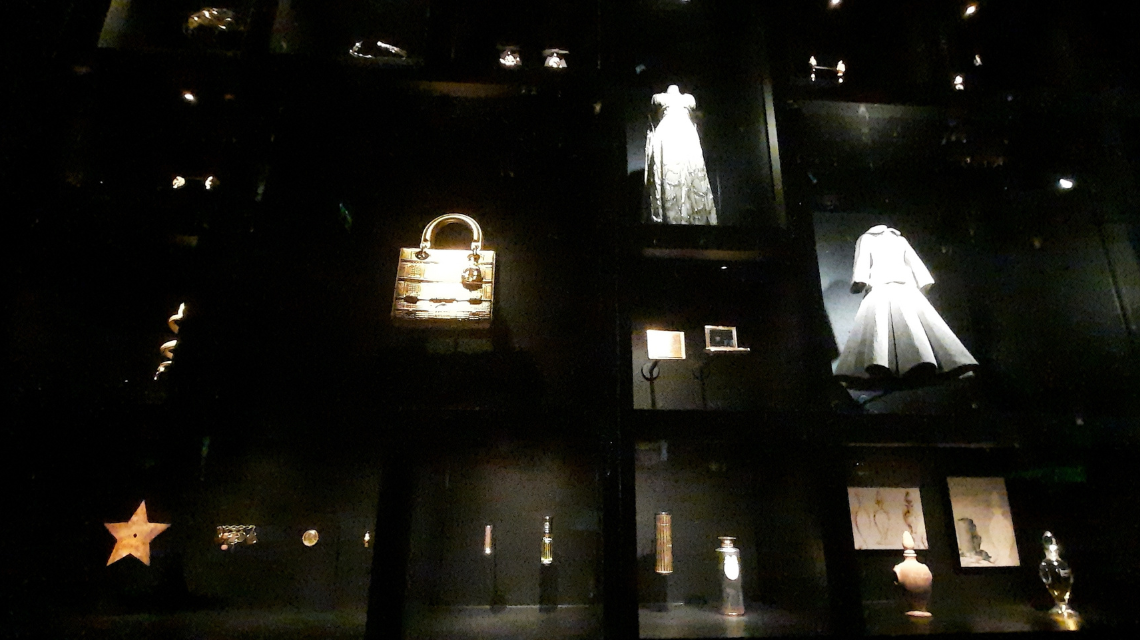 Accessory vitrine
Probably one of the most interesting rooms (at least for me!) was where visitors could see the complicated process of sealing perfume bottles. The artisans interacted with the public making this an educational moment amidst the subliminal marketing.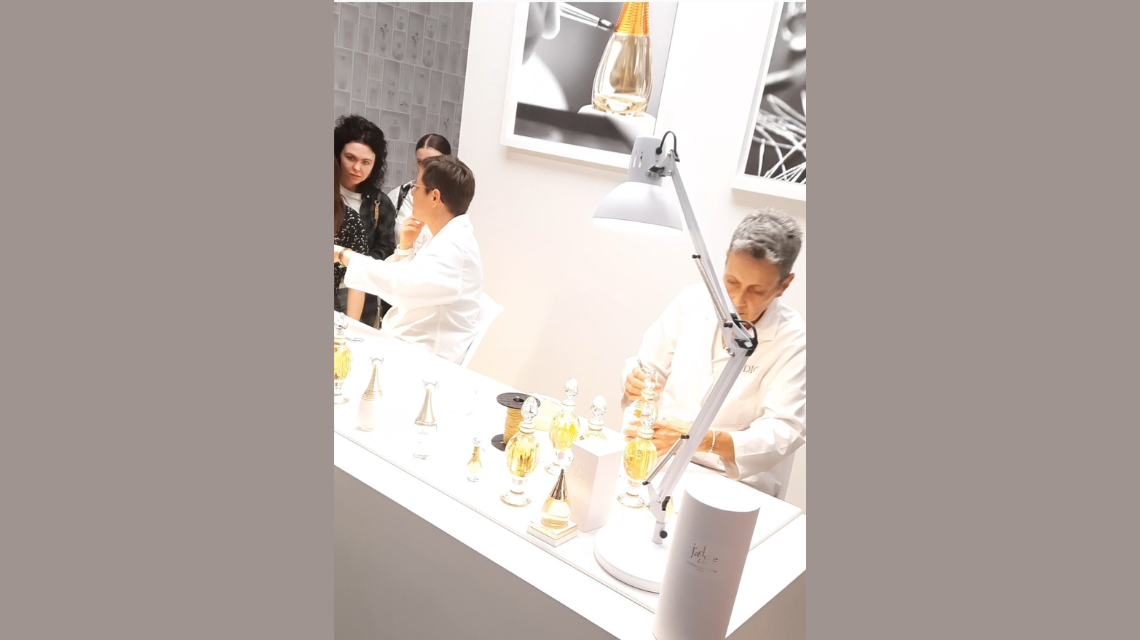 Sealing the flacon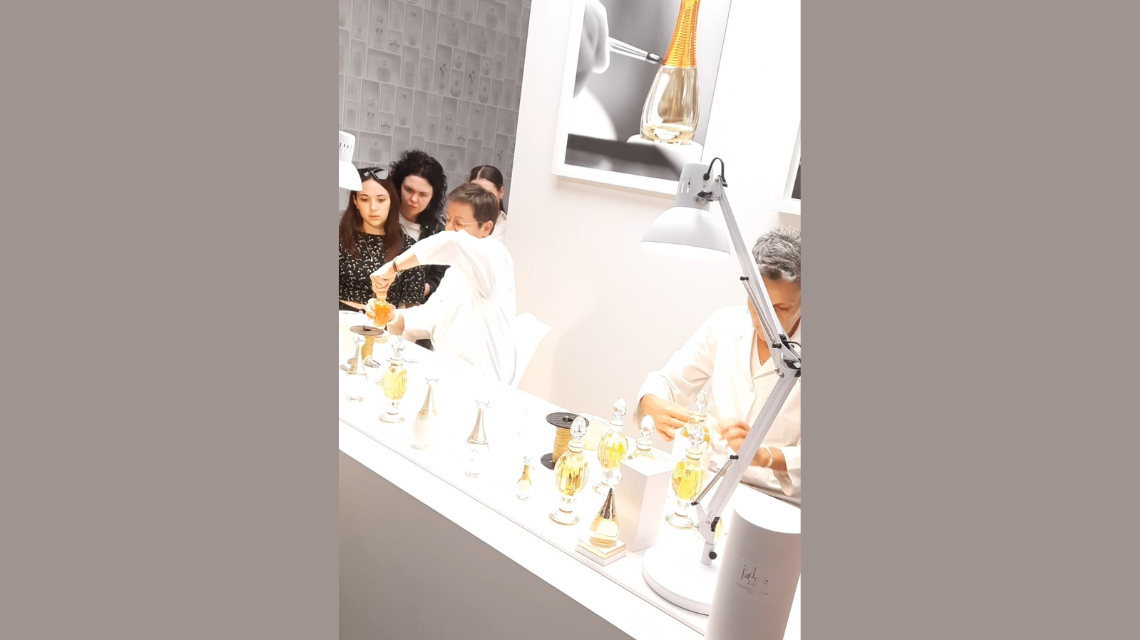 Sealing the flacon
Third Stop: Paris, 11th arrondissement
I'm at the tail end of the Baby Boomer generation so when Givaudan invited me to their latest creative vision which explored the love codes of Gen Z by way of olfactory creations, I was beyond curious. In this immersive installation I was plunged into their universe, hearing their words and their interpretations when asked, What is Love?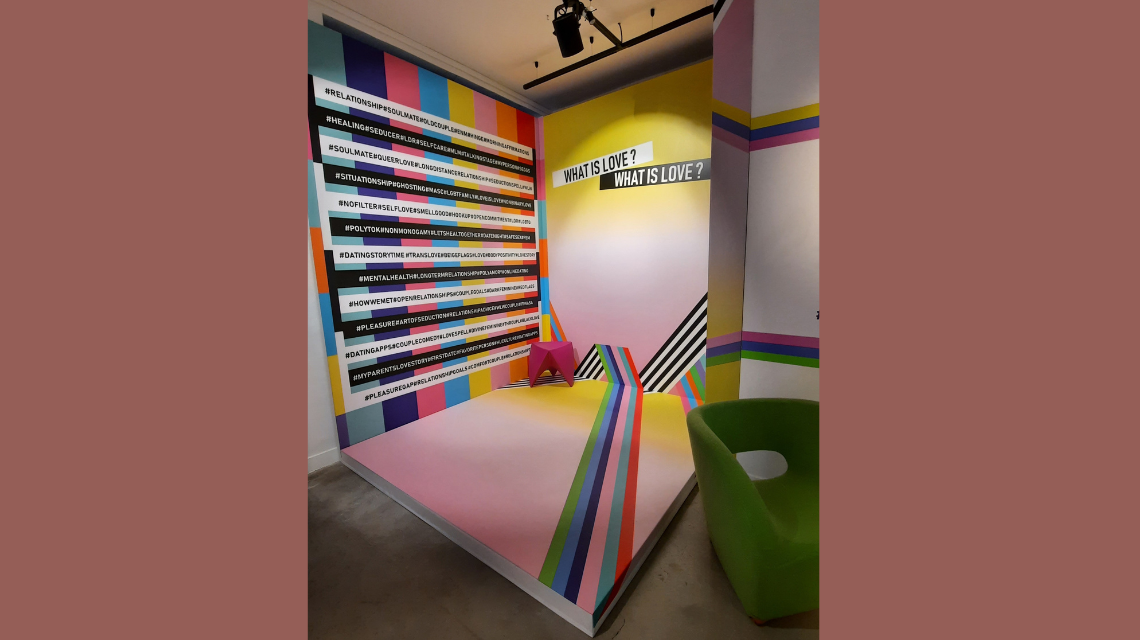 What is Love Paris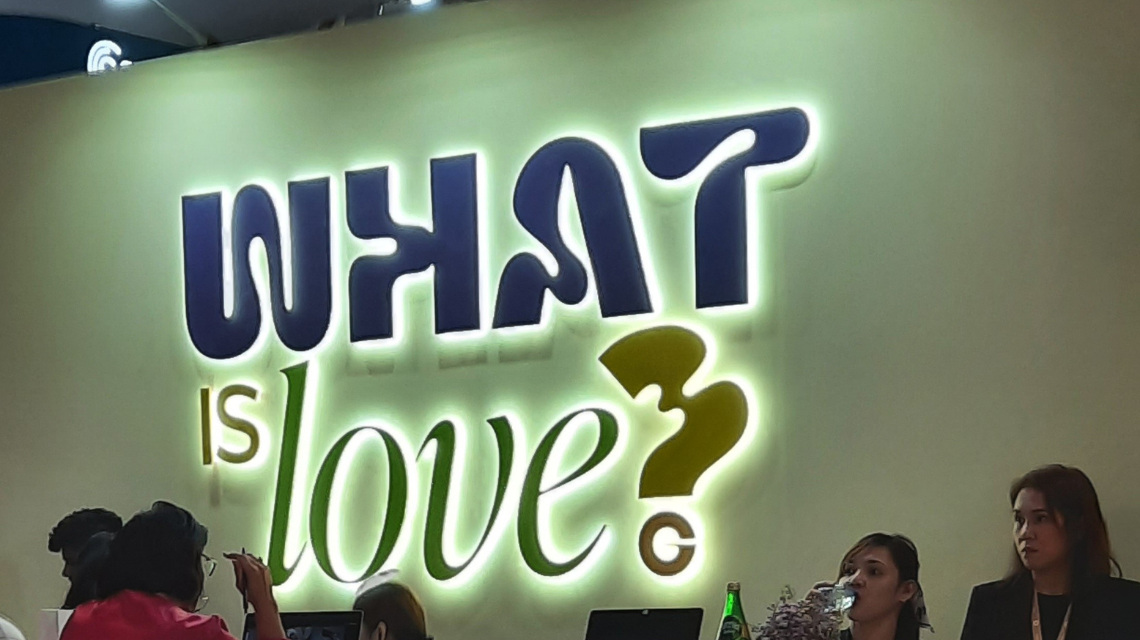 What is Love? Beautyworld
Indeed the nature of relationships and sexuality has changed over the years: inclusiveness, equality, no gender, long distance relationships, dating apps….all in the midst of a post-Covid era. Givaudan decided to study the effect of these factors while probing the links perfume has to love and seduction. A surprising statistic they revealed was that amongst 16 – 24 year olds, fragrance is the decisive factor that "seals the deal with their crush" for 73% of the Americans and 68% of the French surveyed. What great news for our sector!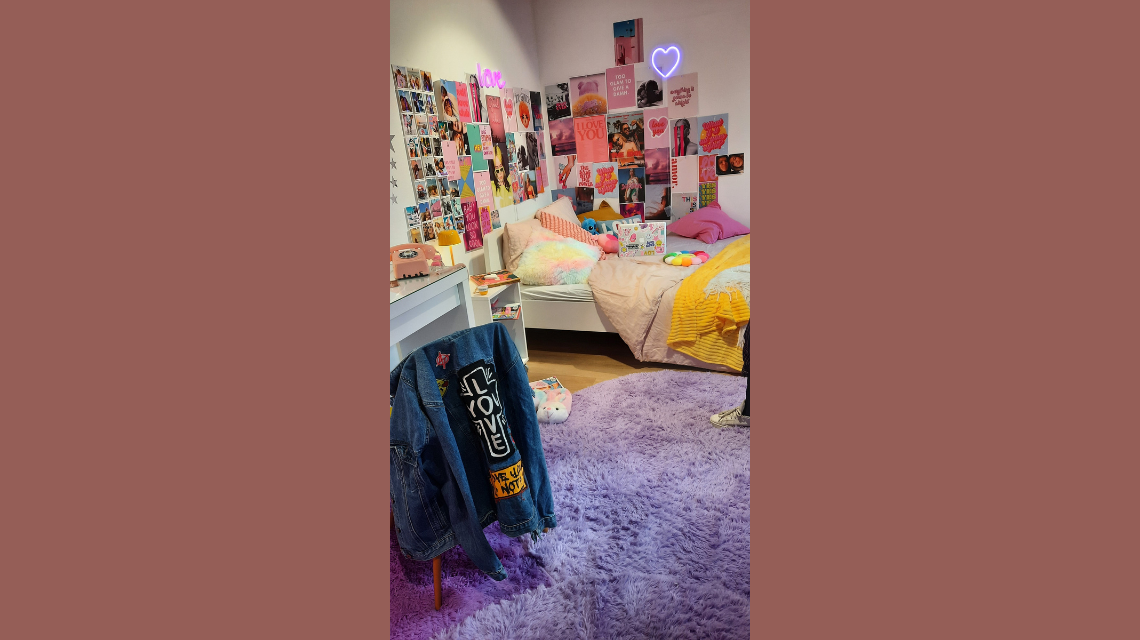 Teenager's bedroom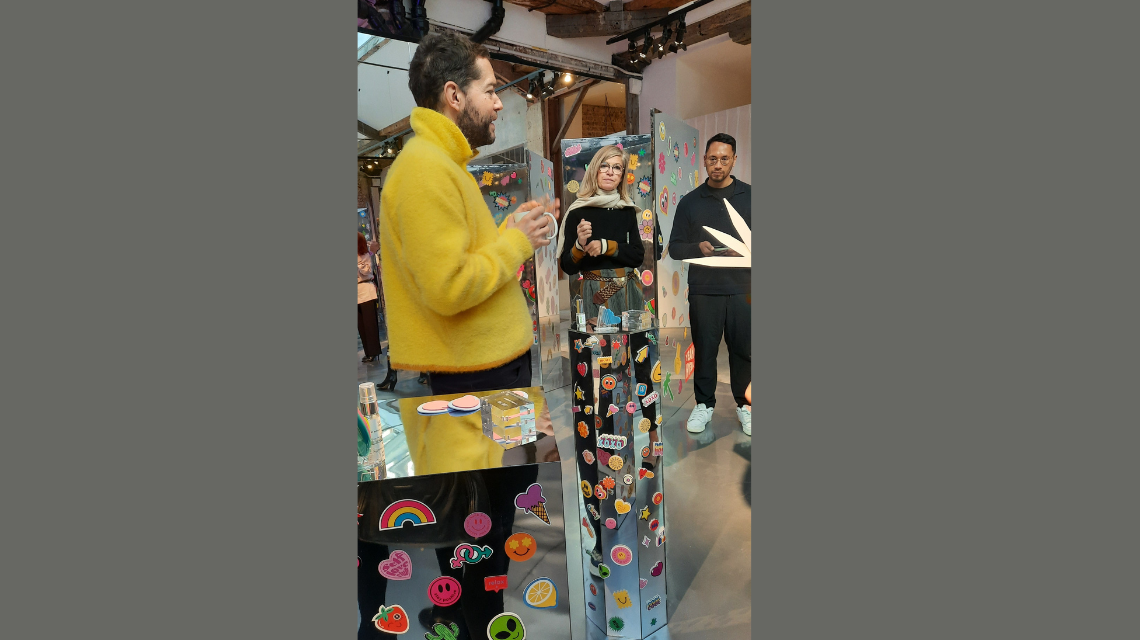 In Gen Z's realm
According to Arnaud Guggenbuhl, Fine Fragrance Head of Global Marketing Insight and Image, "The importance attributed to vulnerability and authentic feelings offers an outstanding inspirational playground for our perfumers, who by empathising with this 'rule-breaking' philosophy and ungendered approach, have shaken up all olfactive prejudices around attraction and love in perfumery." Givaudan perfumers were then challenged to create "filterless scents" with no gender and pure emotion, similarly to how Gen Z makes TikTok videos. Our small group was led through a series of rooms including the recreation of a teenager's bedroom where we smelled the brand new creations.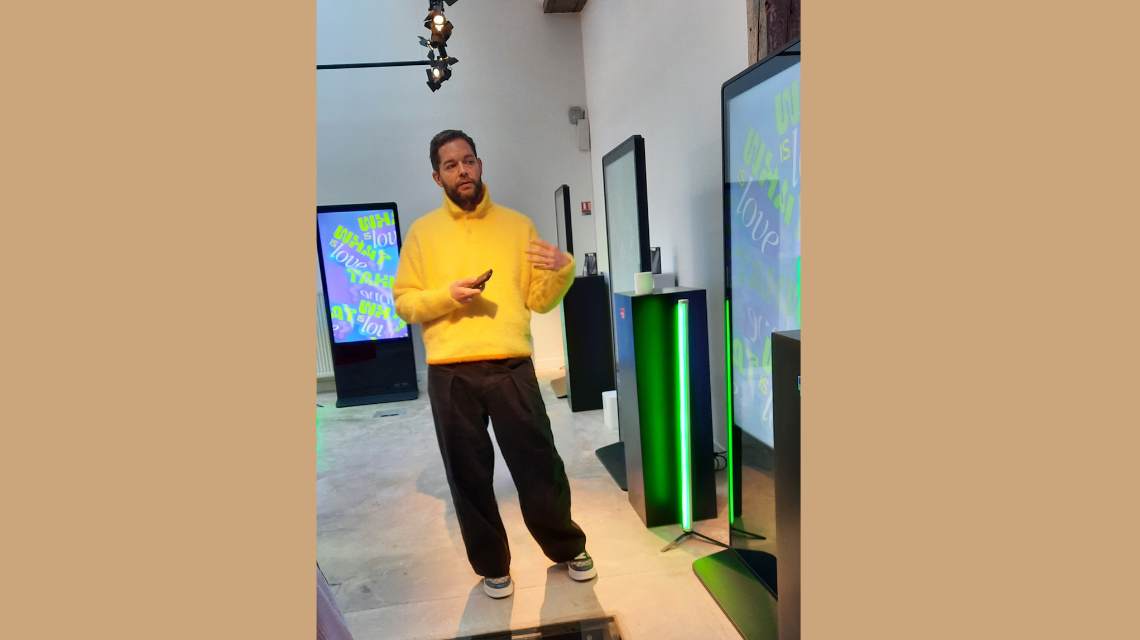 Arnaud Guggenbuhl explains the love codes of Gen Z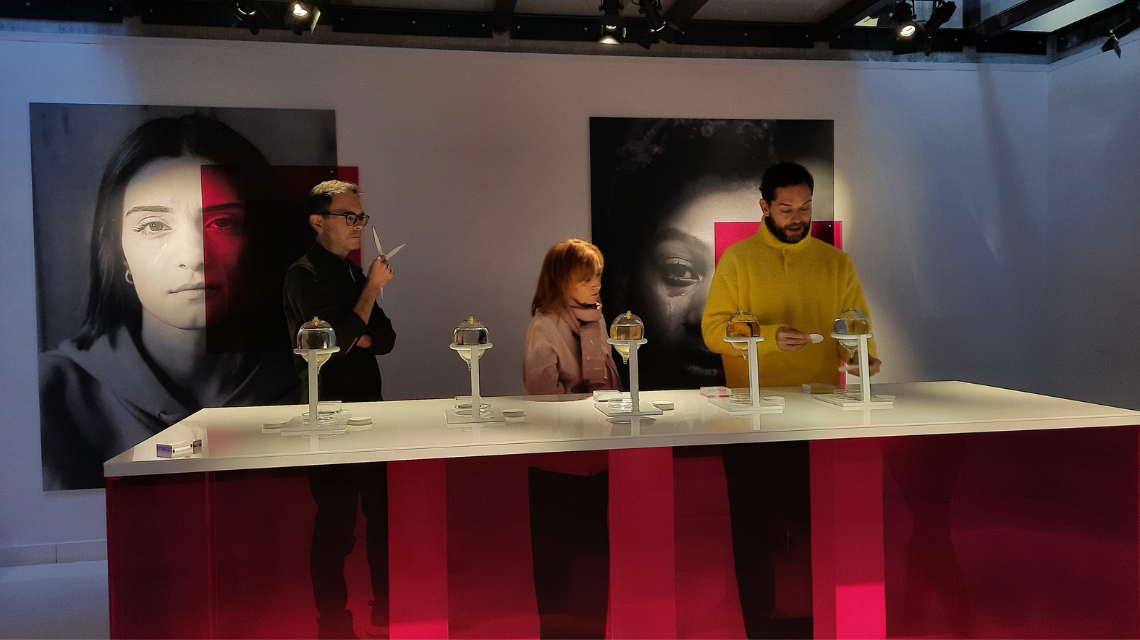 Smelling emotion in the room of Tears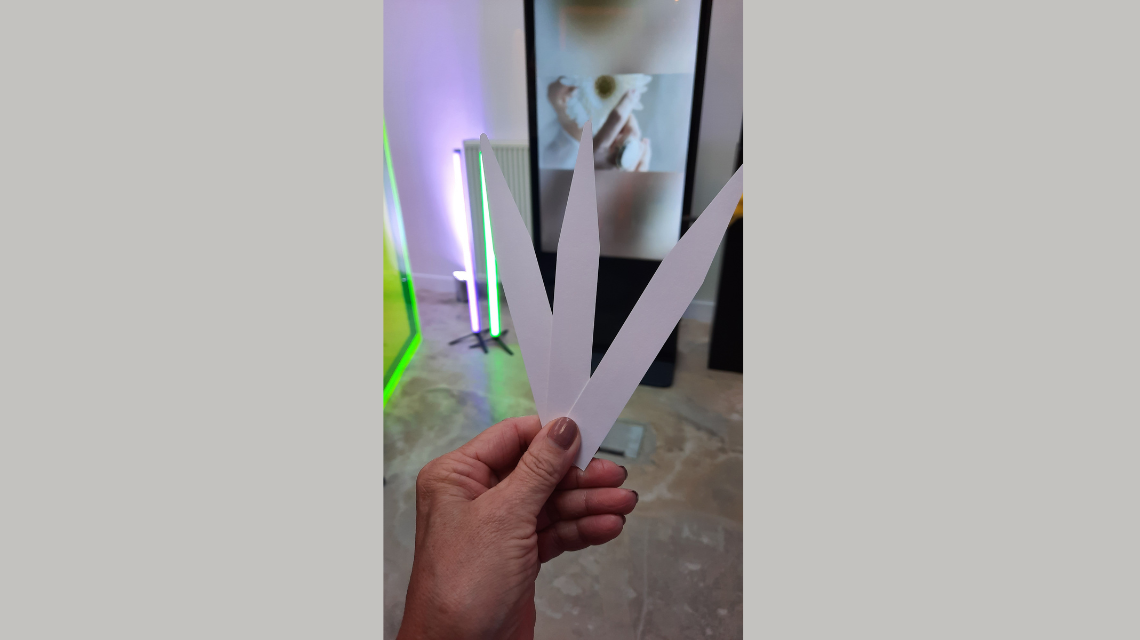 Smelling the scents at Givaudan
The immersive experience debuted in New York before coming to Paris, after which it headed to Beautyworld in Dubai. It will finish out its world tour with stops in Sao Paulo and China. Although this installation was reserved for the industry, it was an effective means of educating and entertaining. In addition, Givaudan could repurpose the content created for their social media platforms.
Last stop: Paris, Galerie Joseph
This year marked the 13th edition of Rives de la Beauté, a unique Paris-based event which highlights fragrance and beauty locales throughout the city while hosting a select group of brands in a temporary space, l'Atelier des Rives, in which installations, sensorial experiences, workshops and seminars are also held. While visiting during the press day, I had the great fortune to meet Marie Camara, curator of the multi-sensory art and olfactory exhibition entitled Scent-Scient which captured the fleeting nature of scent and beauty through photography, moving image, sound, sculpture and olfactory art. She walked me through the exhibit and painstakingly explained the nuances of the four installations, each of which was created by alumni of the prestigious Royal College of Art (RCA) and meant to evoke a memory chosen by the artist. As a complement, each work was enhanced by a fragrance creation from Misia-O, the exhibiting scent creator.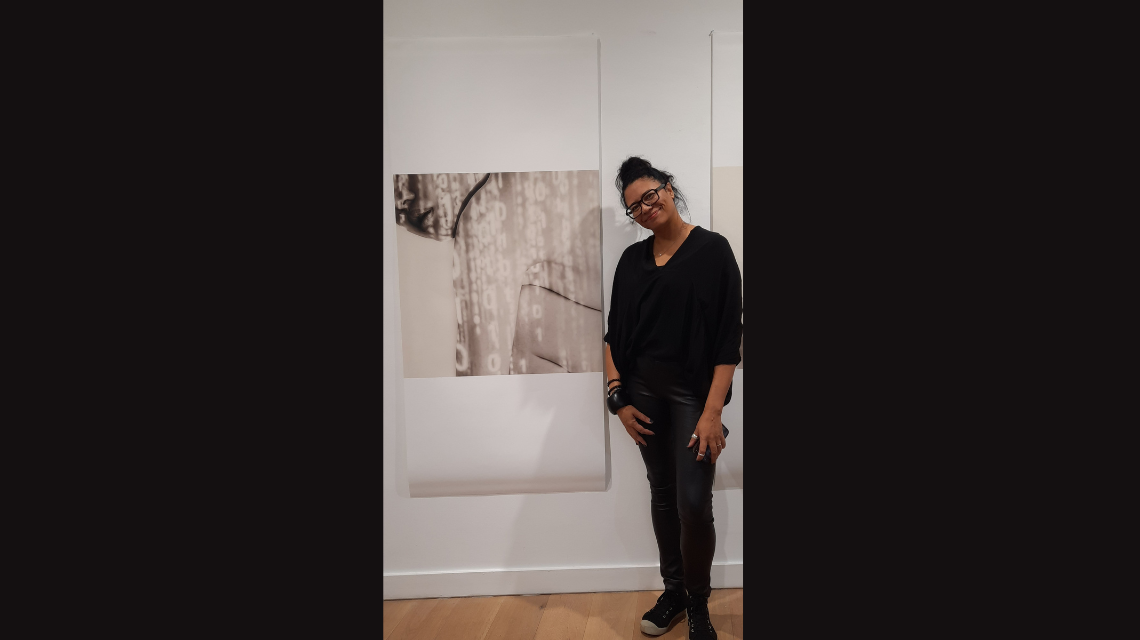 Later, I had an opportunity to ask Misia-O what scent means to her. "For me, scents constitute an emotional alchemy, an invisible ally to art visuals thus completing the narrative and echoing with our senses and our humanity. Scent is art: art you can wear on the skin." I was particularly moved by the installation by artist Wuchao Feng, dedicated to the memory of her best friend. In Till Your Tears Mix Up with Mine, the artist used chemigrams which are made by painting with chemicals on photographic paper, except in this case, the artists' tears of grief mixed with the chemicals. Misia-O spoke about creating the fragrance, called Lin. "I was deeply moved by Wuchao's story and touched when she asked me to create a scent that would encapsulate their deep friendship. Massive responsibility, I created a scent to recreate the spot where Wuchao and her friend Lin would meet up, from childhood to their adulthood. Under a large tree by the ocean, in China. There, they would share their dreams, their secrets, their fears and friendship, sitting at the base of the tree, staring at the ocean. When Wuchao discovered the scent, she kept her nose onto her wrist and became silent. She stared at me and said: 'this is us. Lin and I. This is also the smell of our town. Exactly.' I cried. "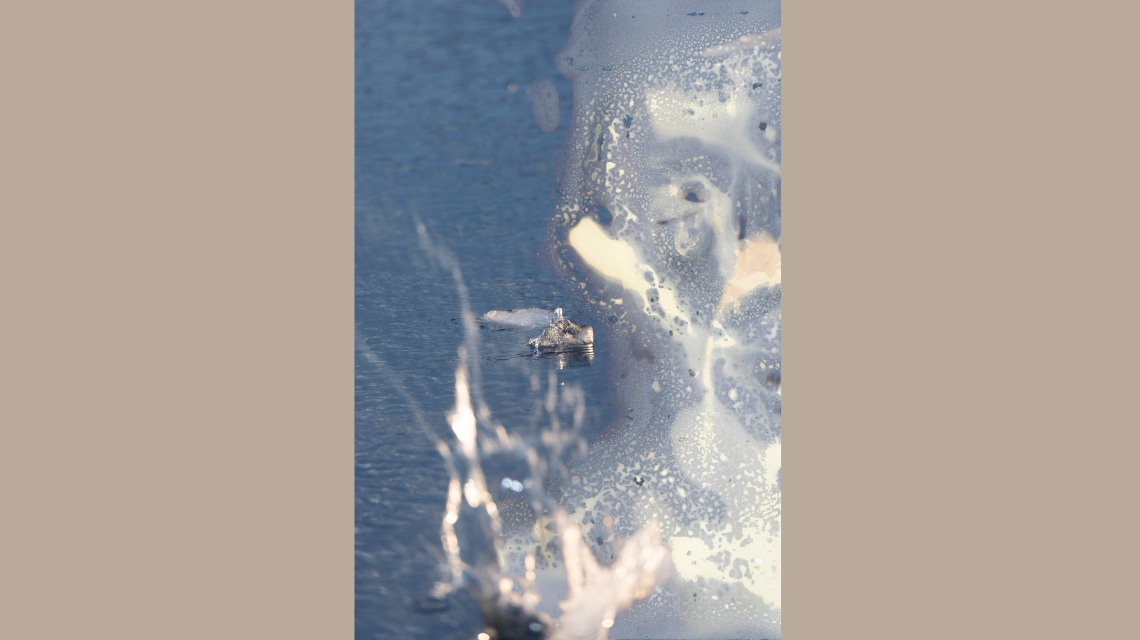 Till Your Tears Mix Up with Mine by Wuchao Feng
Well, I think I cried too, and this is what can happen when multi-sensorial installations immerse us in a moment, a feeling, an experience. They tug on our heart and evoke emotions in a primal way, and even more so when fragrance is there to trigger personal memories. Given the power of these events, it's safe to assume there will be even more immersive installations in the future ...and more Selfies on social media...