Henry Jacques Perfume House, fairy-tale dreams are now reality
2022 . 09 . 01 | written by Laurence Arrigo Klove
'Haute Parfumerie Vivante' is Anne-Lise Cremona's brand manifesto. She cherishes and keeps alive the prestigious heritage. The charms of her enchanted world open up.


Let me tell you an enchanted story where time is the new luxury, where creativity freely flourishes, where every single detail has been carefully mastered, where the past blends with innovation, where the search for beauty is the key to understanding the secret of this wonderland. This world is alive with perfume passion, authenticity, and knowledge. It is inhabited by complex, tailor made formulas encapsulated in ultra-refined perfume bottles and boxes which result in a unique alluring style. From a very selective, even confidential clientele, Henry Jacques has now opened its enchanted palace to a larger public. Be prepared to be released from its spell with a magic formula. Or remain beautifully spellbound.


The fairy-tale dream starts with an enchanted garden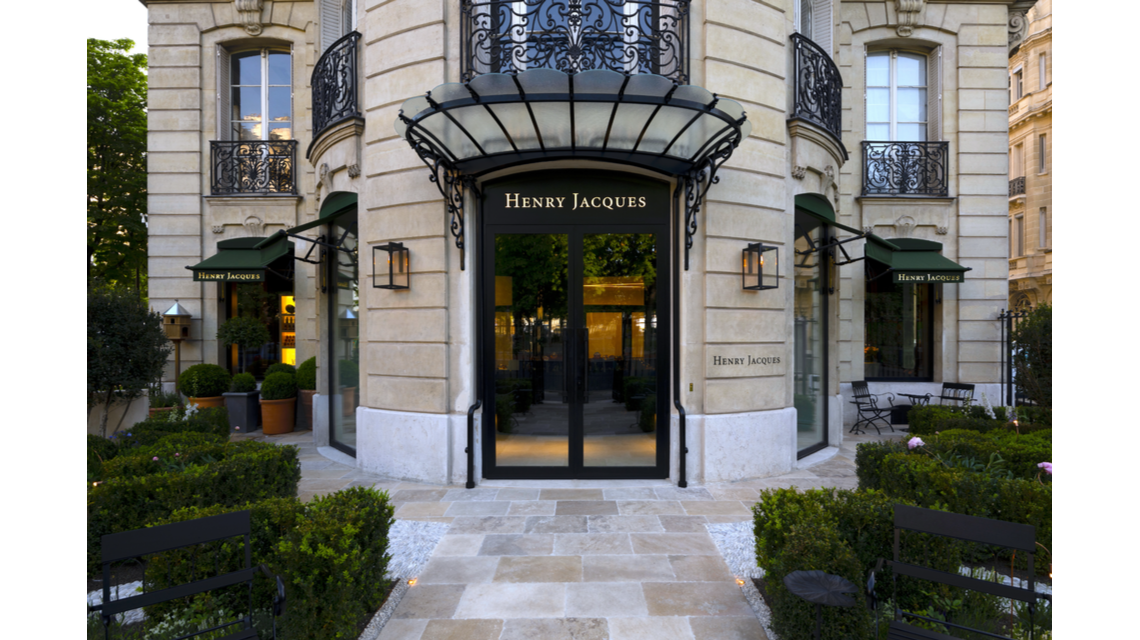 The entrance to the enchanted palace of Henry Jacques Perfumes
Once upon a time, there was a place of dazzling beauty. The enchantment started first with a garden. A safe haven for stunning flowers and vivifying herbs, a perfumer sanctuary, full of peace and life. The garden experience exists for real nowadays. The flowers and plants have a beautiful smell, and they seem to enjoy the interaction game with the sun, rain, and wind. Peonies, roses, irises, lavender, and jasmine beautifully blossom. Here the magician is the Henry Jacques gardener who keeps at bay the force of the natural elements and preserves the magical beauty of the palace entrance.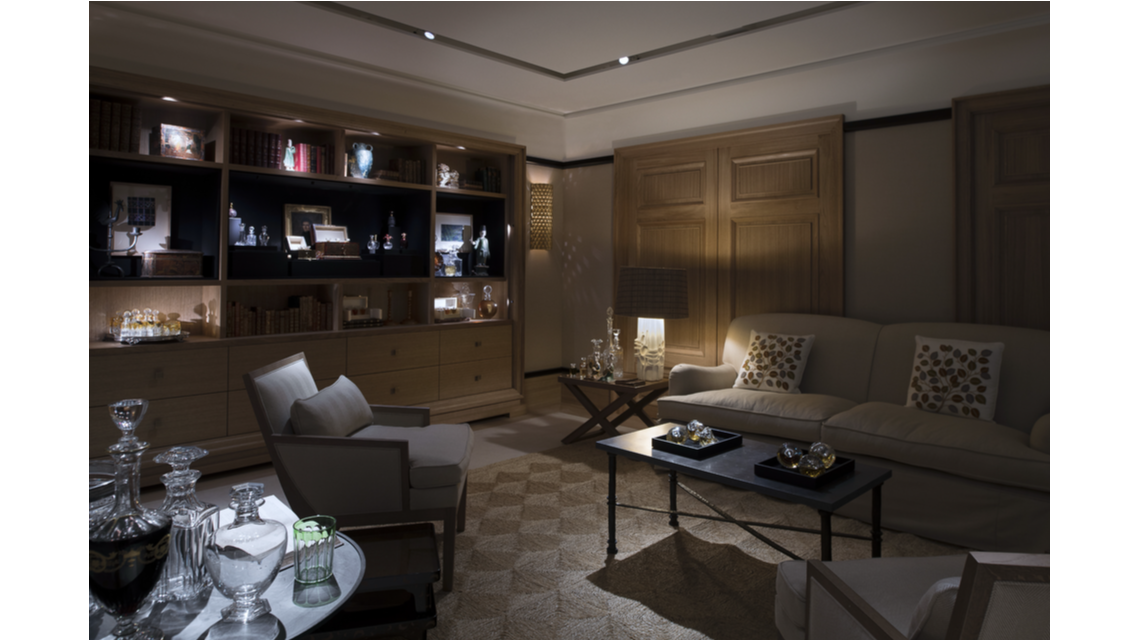 Henry Jacques 'Art de Vivre', La Bibliothèque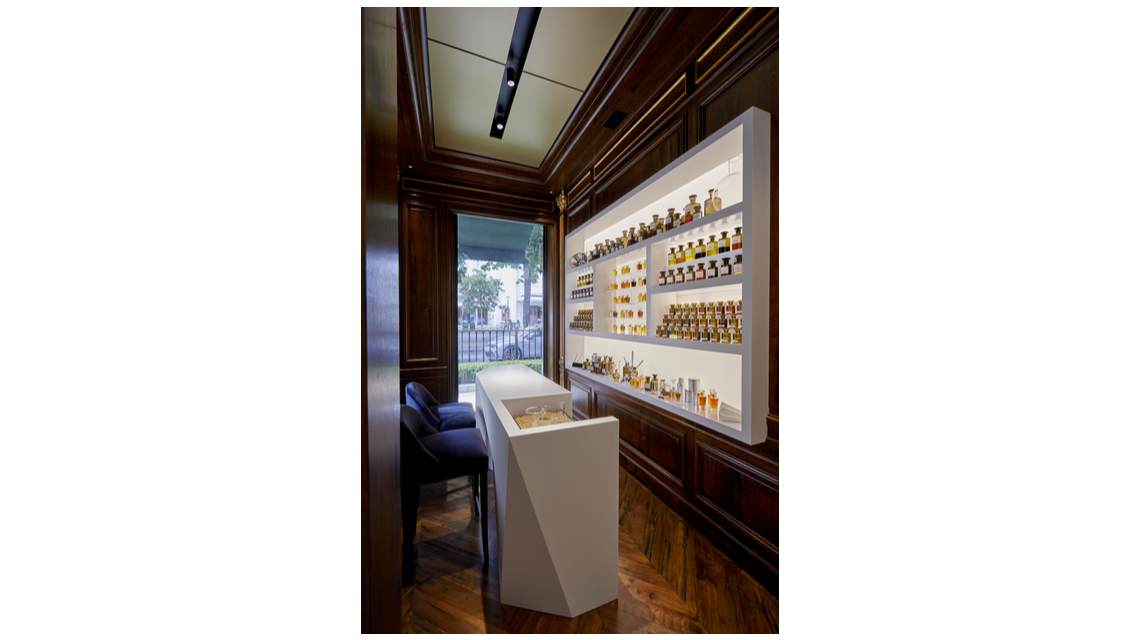 Henry Jacques Espace Montaigne Perfume Lab
Precision is hidden behind Excellence and Beauty
By entering the palace, the lines between fiction and reality become blurred. Questions fuse and remain unanswered. Are we inside a magnificent museum, a splendid art exhibition? Or a scientific perfume laboratory with prime raw ingredients from the Draguignan house fields or exclusively sourced? Possibly a lavish library rich in dark wood floors and panels and comfortable sofas? A place from the past or in today's world with videos – scanning QR codes- and modern technology? Or have we simply stepped inside a unique luxury shop skilfully displaying its universe? Time is meaningless in this enchanted world as the discovery experience takes control of the whole space and time. The palace's large space has been broken into distinct rooms on different floors, each of them with a specific function in mind. By the way, there are some hidden rooms with secret entrances, where mystery reigns. A touch of humour is always welcome when in the lower floor, an ice cream cart presents the beautiful collection of 'les Classiques' made of fifty perfumes. The visitor's face shines with a smile and eyes open wide, out of surprise. What an impressive and rich collection it is! Opulent scents, powdery florals, soft musks, daring compositions or classical signatures…, the choice is wide and most often one picks a minimum of three scents from the collection as three personality expressions.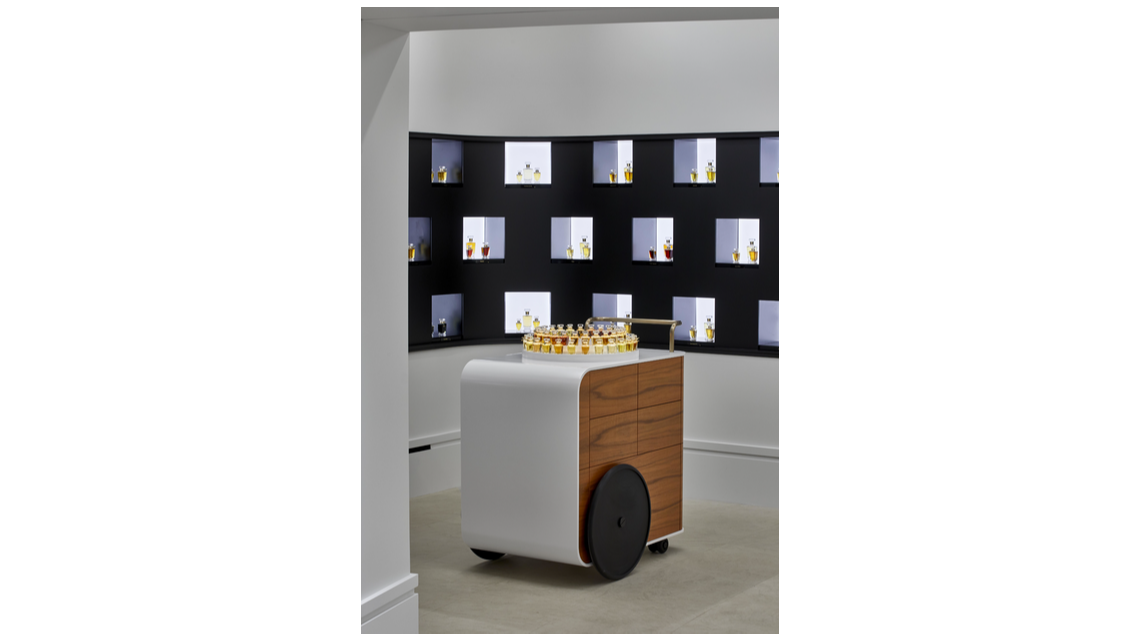 The Henry Jacques classique collection ice cream cart
A compilation of opera airs and jazz music takes us back in time. The seventies' time, when the parents of Anne-Lise Cremona developed the luxury perfume house and achieved fame for the excellence of their bespoke perfumes; outstanding scents composed with the finest quality ingredients and bottled in exclusive crystal glass. French craftsmanship was, and still is, spectacularly showcased in the luxury wooden boxes used for 'les Boites à parfums', or in the leather boxes for the 'HJ Voyage' collection, or in the crystal glass of the perfume's bottles, in the silk fabrics, in the exquisite design of the accessories and 'les Exceptions' collection...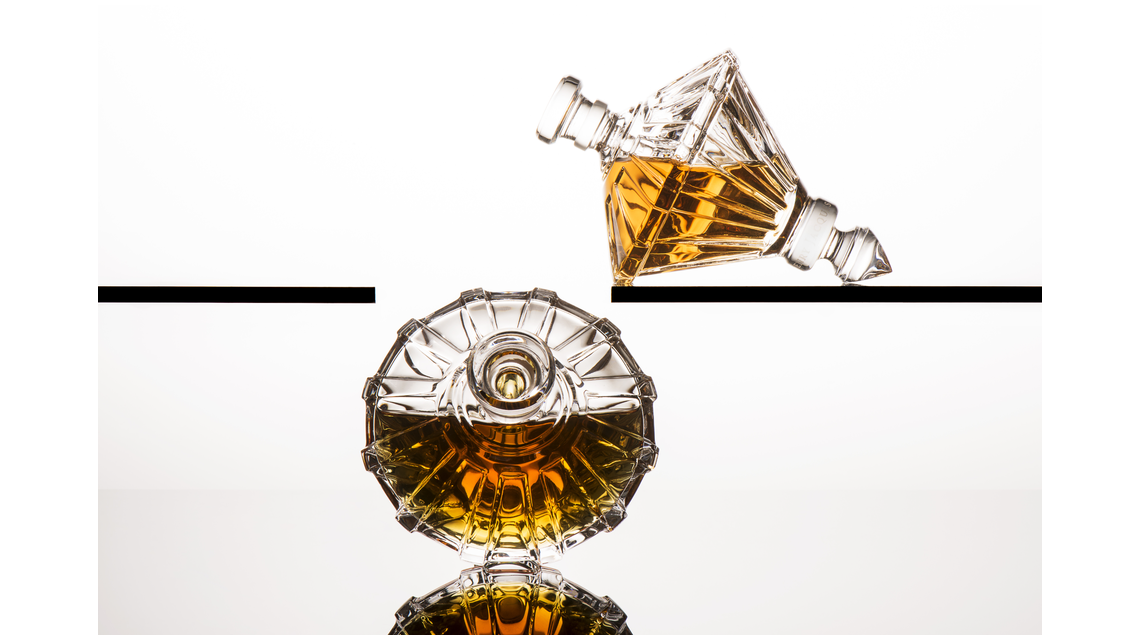 Les Toupies, les Exceptions Perfume Collection
Anne-Lise Cremona and Christophe Tollemer intertwine their talent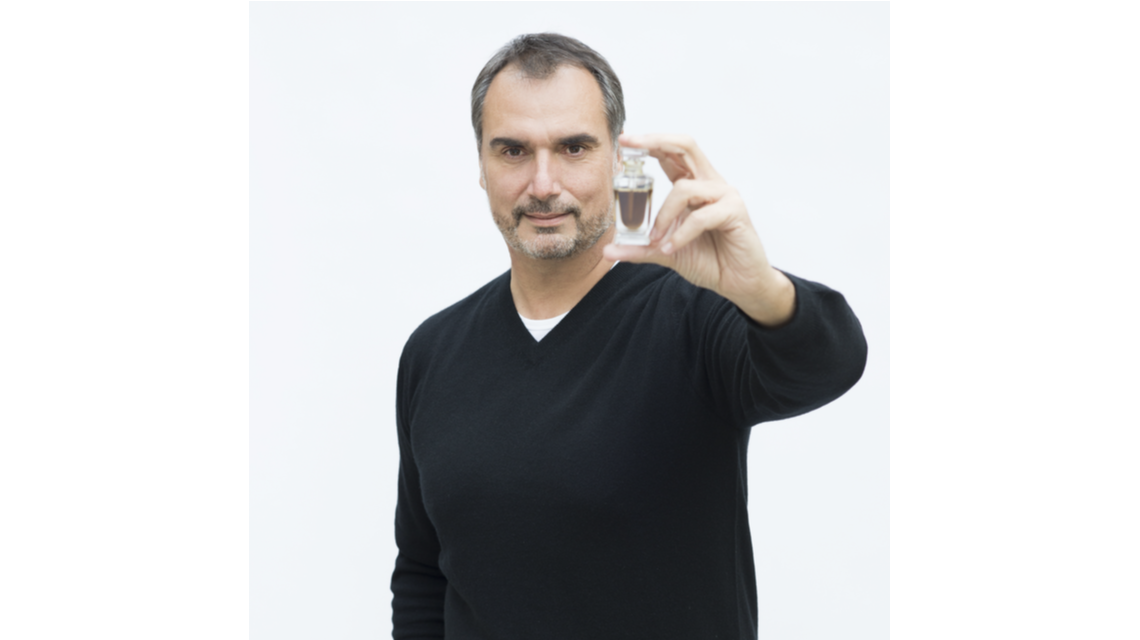 Christophe Tollemer, the magician partner
Henry Jacques has a magnificent and singular style. Not only in its olfactory signature but also in its boutique design and every single element expressing the brand universe. Since she took over the company in 2010, Anne-Lise relentlessly composes Henry Jacques' 'art de vivre' together with a renowned French architect, Christophe Tollemer. He is Henry Jacques' Artistic Director and has worked on every boutique retail opening and on new projects for the brand. Their common intent is to pay tribute to the French heritage and continue to highlight the talent in creation. Perfumes for them are like a jewel, a collectible piece, or a way to express one's style in one's life full of travels and experiences.

The 'Boite à parfums' creates the magic of Alladin's lamp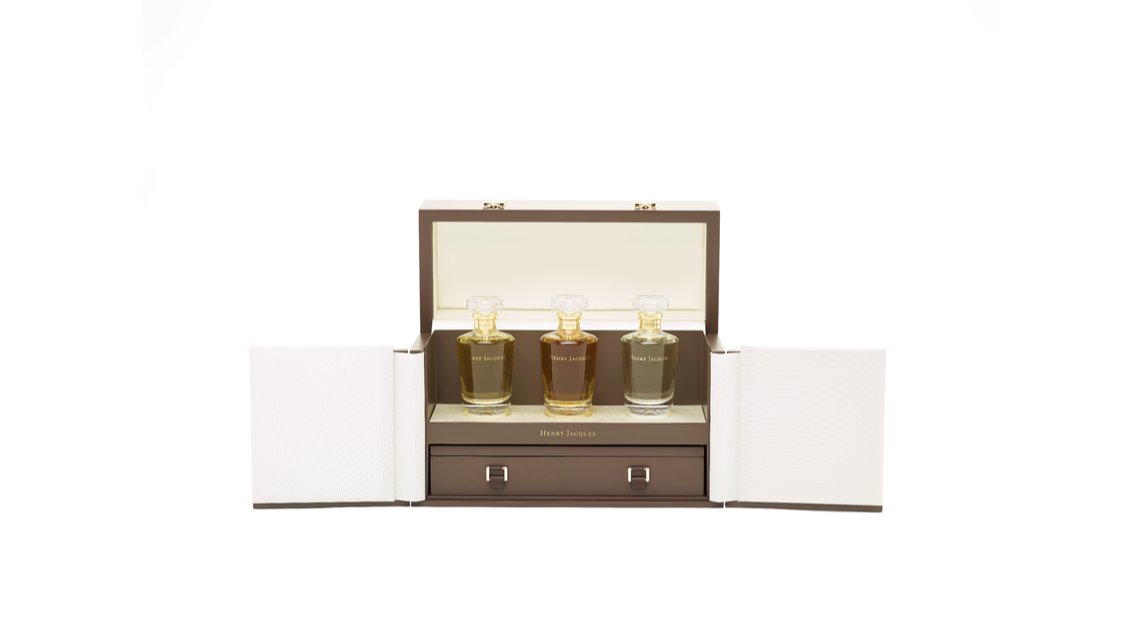 The elegant refinement of the 'Boite à Parfum', three flacons display
In the final stage of the perfume experience, one chooses its style, its accessories from the wide perfume collection, usually made of three, six or even ten perfumes. The 'boite à parfums' comes in beautiful different colours and designs. Of course, one can also choose the exceptional, private, and confidential bespoke perfume experience, les 'Sur-Mesures.' Conceived as a self-portrait, one can be sure to indulge in a unique personal signature.

Clic-Clac, the solid perfume invention from the House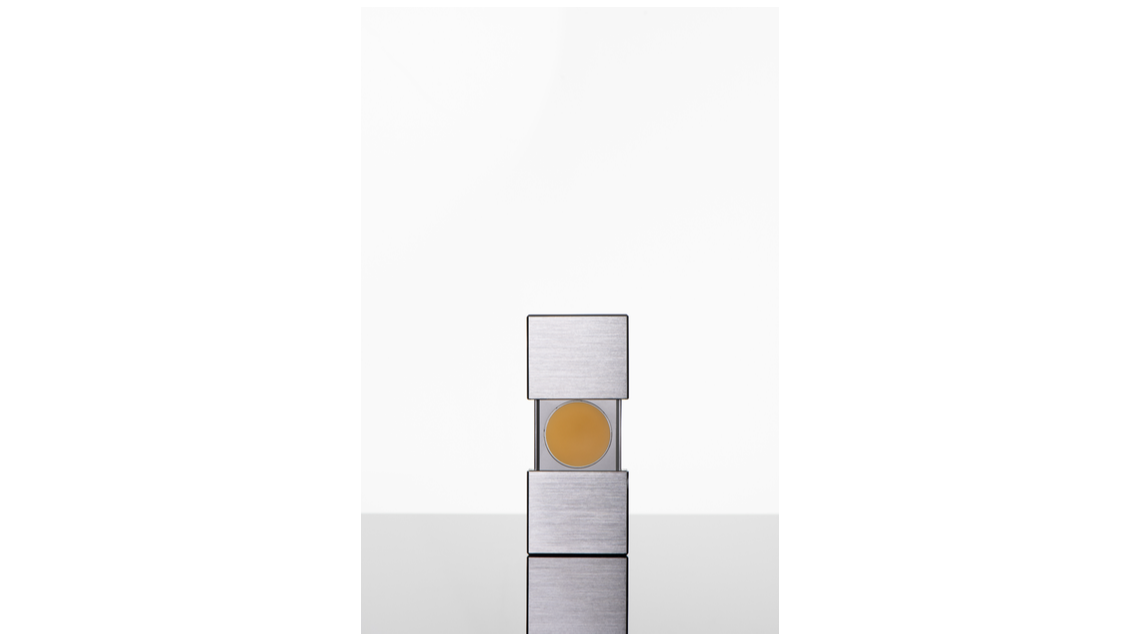 Once again it is not what it seems. Not a lighter. Not a make-up case. A new perfume ritual, a solid perfume made of stunning ingredients, refillable, fun, easy to pack, supremely elegant, in a nutshell, irresistible.
---

Henry Jacques Perfumes dreams are my reality.
I can report back that 'Clic-Clac' is not the magic formula. It did not work. I am still in Henry Jacques daydream world. I tried to pinch myself and wake up. To no avail. I am under the spell of its magnificent perfumes enchanted universe. Possibly forever. Happily, ever after.