Hear Moodify new olfactory digital generation wavelength
2023 . 03 . 16 | written by Laurence Arrigo Klove
Listening to Eyal Maor, CEO of Moodify, is no short pleasure. He is happily developing highly advanced technology and brilliantly simplifying complexity for us.



Laurence: Eyal tell us about how Moodify started back in 2017 as in the digital world it feels like history
Eyal: Moodify was founded by cognitive psychologists and other research scientists from the Weizman Institute of Science* who had spent a decade doing olfactory research. Our idea was to combine cutting-edge computer science, with material science, and fragrance design to develop a unique scent communication software.

*With more than a 1000 students and only postgraduate degrees in the natural and exact sciences, it is like an MIT in Rehovot, Israel.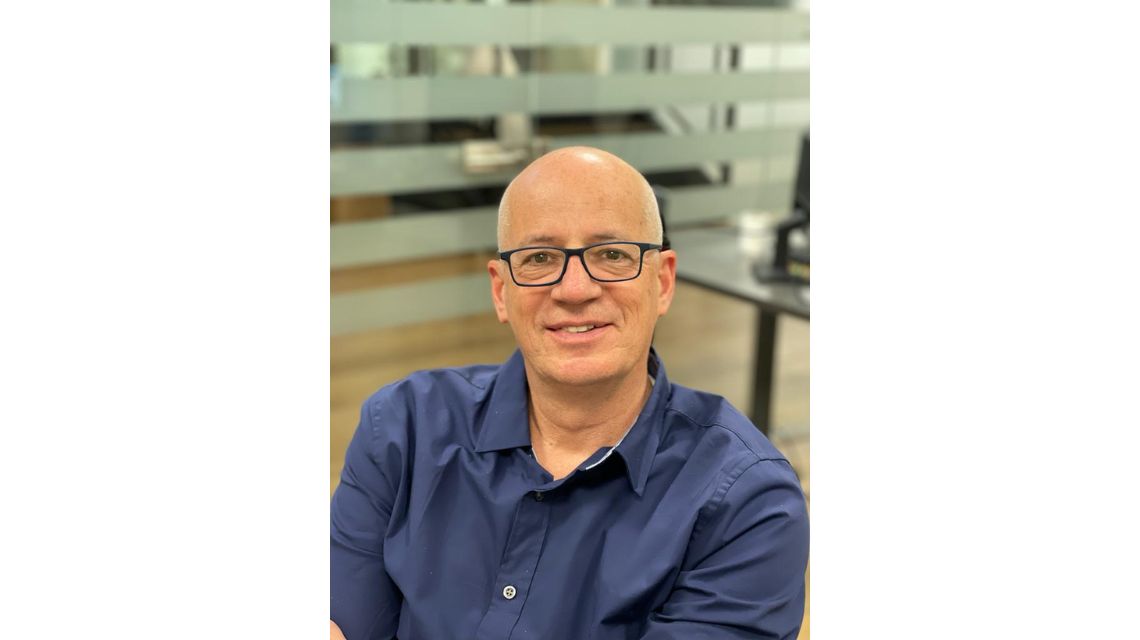 Eyal Maor, CEO of Moodify
Digitization of scent design is Moodify unique breakthrough


Laurence: what do you mean by unique scent software development?
Eyal: I will start by saying what our software does not do, which is what is already available in the market: we don't work on chemistry, instead, we have built an advanced infrastructure on the perception of scent. Thanks to our database of 1'500 smell compounds (10 times bigger than the norm), our advanced software AI algorithm simulates, describes in a specific patented language, and ultimately understands the human perception of different scents.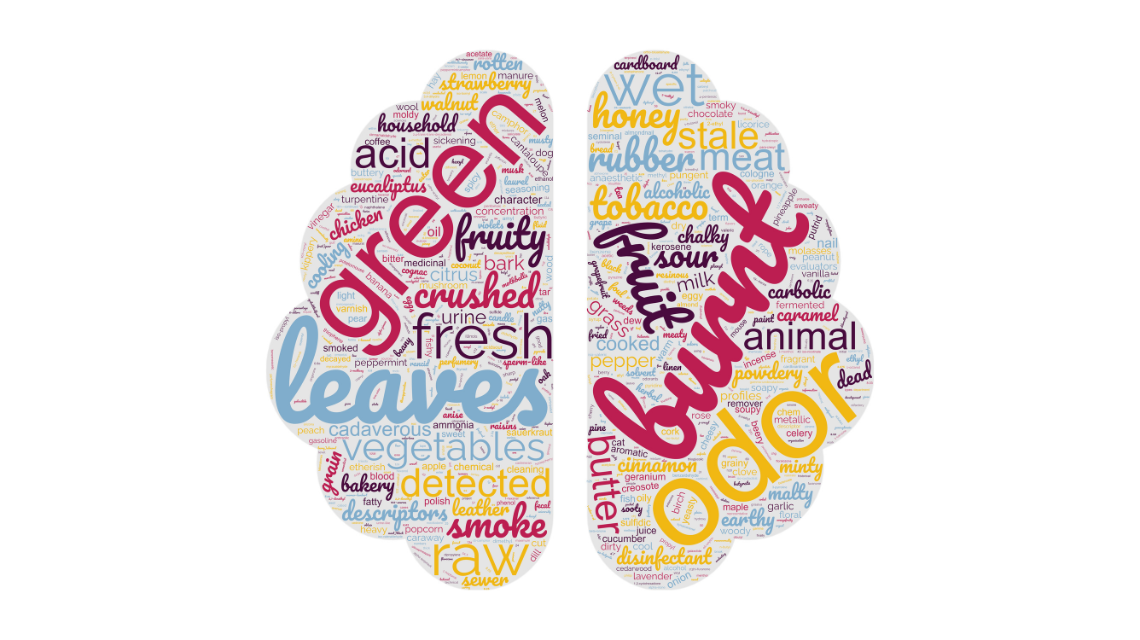 The illustration of a word cloud describing olfactory language by Moodify Ltd - copyright
Laurence: it sounds like you have created a new geography map of a brand-new world
Eyal: Yes, it is. We have designed a new olfactory map using the most advanced digital science. We are not basing our software on past historical data at all, we are only forecasting the future of how we perceive scent and experience it.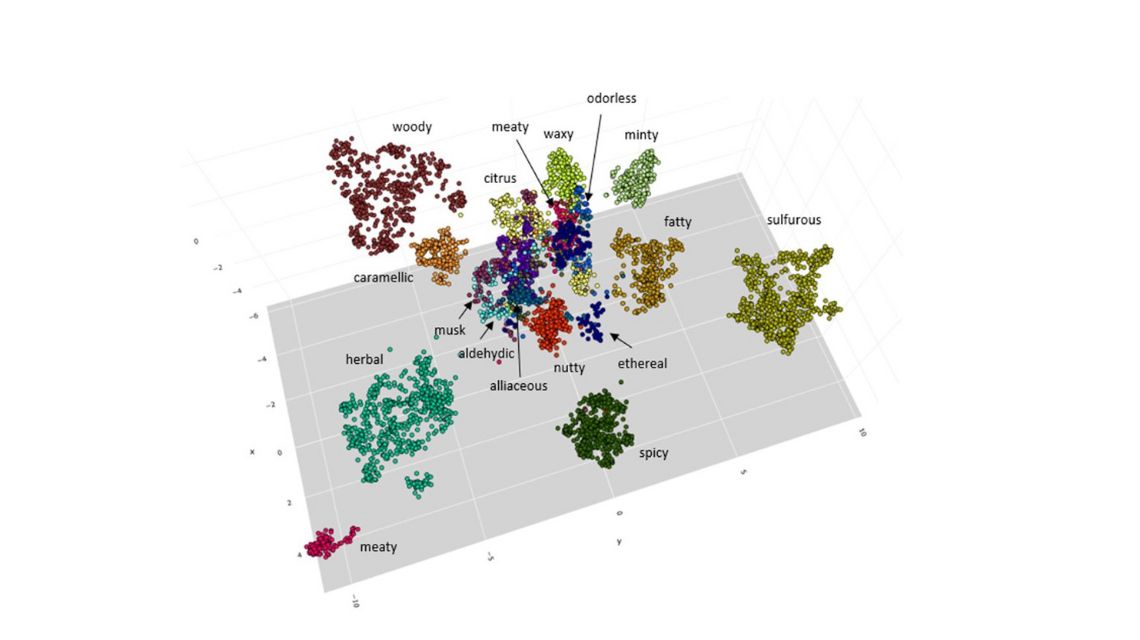 The unique olfactory map created by Moodify Ltd -copyright
Moodify Scent technology is mind blowing


Laurence. So, tell us more precisely about the applications of your technology?
Eyal: Our first-generation release was Moodify White. Our Malodor control product, as you can guess from the name, eliminates the perception of 'negative smell'. It does not change the smell itself; it cleverly interrupts the transmission to the mind of a bad smell and changes it to a positive perception. The brain gets to interpret the smell differently, like a white noise machine* annihilates unpleasant sounds by saturating the space with a neutral audio. Moodify White comes in a lovely scented oval shape, quite small in size but quite powerful in terms of impact.




*According to the New York Times it was invented by engineers in the 1920s, then produced in 1962 by a salesman travelling with his wife who loved the sound of hotel air conditioners that she could no longer fall asleep at home without it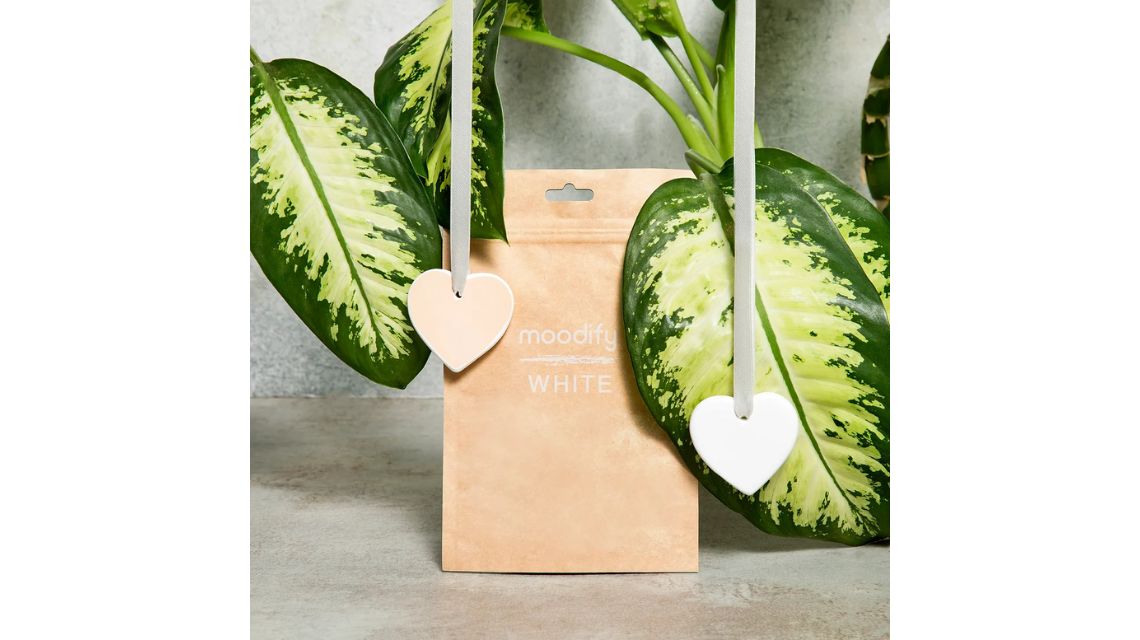 Moodify White eliminates the negative perception of a smell
Moodify creates a new dawn of avant-garde perfume technology


Laurence: this is so innovative that it feels excitingly disruptive, and you are saying that you are already moving to the 2nd generation?
Eyal: Well, yes, we are. Embracing new technology means one must continuously move fast-forward. The next generation is called Scent Development and Delivery and is about teleporting scents through a range of digital devices - mobile, laptops, AR/VR, console devices - in smart homes or outside. A trigger can be automated with a signal that a person will give; for example, inside a supermarket when passing in front of orange juices, the brain will be exposed to a smell of an orange. It also entails a personalised production of a home laundry scent; an individual will first test a range of basic scents, then combine and purchase his own selection of primary components.



Software developed scents are about to change our lives


Laurence: so, we understand that behind the creation of futuristic olfactory experiences, hides the complexity of multiple API, powerful algorithms, and advanced coding language…
Eyal: Moodify mission is to handle such complexity. We have developed a solution for a digital representation of a scent experience as if it were an audio or a video. We have created 'SLS', scent language standard, our scent communication protocol, and a complete software package including, API, specification, and hardware control tools. This easily allows device and content developers to use our software to digitally create and control olfactory experiences.


*Application programming interfaces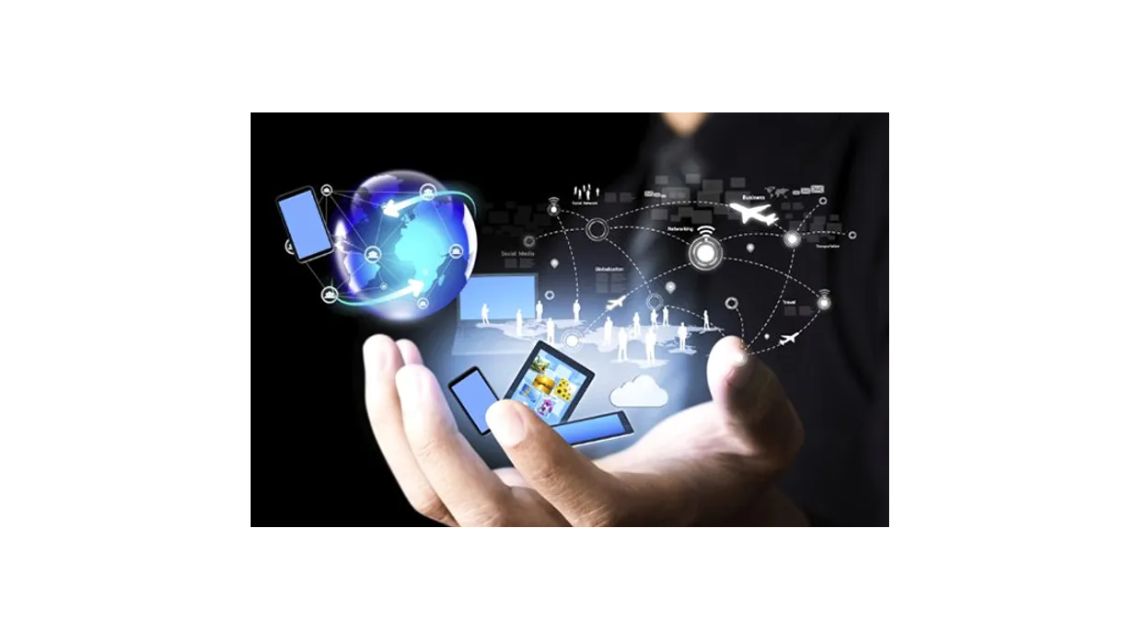 Moodify digital connected universe
Developing super advanced technology to simplify complexity


Laurence: now, how exactly is Moodify working with companies specialized in scents development?
Eyal: Our solutions allow R&D, design, and manufacturing teams to work faster, in a very precise and compliant way resulting in a much higher efficiency. By the end of 2023, we will also have a Re(formulator) software to make the reformulation exercise extremely simple: one excludes the ingredients no longer approved, natural or synthetic and the system calculates which aromas to add to keep the same scent definition.



Humans embracing digital tools will add value and thrive


Laurence: your cutting-edge software calculates so well the right answer for complex equations, do we still need humans?
Eyal: Absolutely, yes! Formulas are formulas, but perfume experts are needed, and their added value remains. Our system is only a companion of their work, a talented and a supportive assistant, not above them.
---


Moodify is a Multiple M olfactory experience.
Mind-changing. Mind-blowing. Massively innovative. Mesmerizingly futuristic. Marvellously digital. Magnetically high tech.
Scent tech issued a Magna Carta digital olfactory map
Moodify new Magna Carta places scent as a very powerful medium. Their scent tech makes headlines, attracts investors and is a perfect demonstration of how innovative the Israeli 'Silicon Valley' is.