GILLES THEVENIN, PARFUMS LUBIN: For the love of Fragrance
2020 . 08 . 28 | written by Karen Marin
Deep in the heart of Paris' first arrondissement, I climbed the stairs of a 17th century building where I was ushered into an office steeped in history, complete with ancient artifacts and historic photos living next to a very contemporary collection of fragrances. I was about to have an extraordinary meeting with Gilles Thevenin, a man whose life-long love affair with perfume became evident in the course of our discussion.
With a career that has spanned the globe and has included experiences at L'Oréal, Guerlain and even some time in Java at the French embassy, he has now found his true love as owner of legendary fragrance house, Lubin. Parfums Lubin was created in 1798, a turbulent time in French history as the Revolution and the Reign of Terror had ended only a few years prior. Remarkably, amongst this instability the brand rose to great success and soon became a purveyor to the imperial court of Napoleon 1st and then to European royalty. Mr. Thevenin maintains this tradition of steadfast drive as he manages through our current crisis, all while protecting and nurturing the brand like the legendary heroes who inspired one of his fragrance collections. Read on for the full interview.
When did you first realize you were passionate about fragrances? When and how did your love for fragrance begin?
As a child I grew up in a small village near Bourges, an ancient city in the center of France. My mother, who was a chemist, had dark hair and clear blue eyes, she looked a lot like Elizabeth Taylor. Twice a year she would go to Paris for the big sales. She would go to Balmain, Balenciaga and Courrèges to get some good deals and then pay a visit at the Guerlain boutique on the Champs Elysées for Shalimar and Mitsouko. She would sometimes take me with her, coming to Paris was a real treat. Living on the countryside, where people dress very casually, I remember being fascinated by the chic women customers, by the silhouette of the Parisian pretty ladies, by the smell of lipstick mixed with fragrances in each boutique. I used to collect the samples which at the time were miniatures, and then at night before bed I would smell the fragrances and it would remind me of everything I had seen that day. It was an overwhelming experience for a country boy!
You have had a diverse career. Please tell me about it and some of the most interesting projects you have worked on.
I went to business school at ESSEC and then left for Asia. I did my military service as an attaché at the French Embassy in Jakarta. I had wanted to pursue a career as a diplomat but ended up getting hired at L'Oréal. I was a bit of a rebel and as a result was punished by a boring assignment ( boring for me at least) in the haircare division; until a charming lady, a high-ranking executive at L'Oréal, asked me to help on a project for hair color in Korea for I had some Asian experience and could speak proper English. We had a lot of fun in Korea. The country was far from what it is now in the 1980's, but I was very much impressed by the people their civilization and culture. But my dream was to join Guerlain, as a dear memory of my younger days of luxury shopping with my mum. I would apply to them every 6 months, for 4 years, to no avail, until they finally gave up and offered me a bunch of remote exotic countries to take care of. Guerlain was not really performing there, my mission was to turn them around. After 4 years of this very adventurous experience, I was sent to Germany for a few years' time, before coming back to Paris at the beginning of the 90's. I was appointed director of creation of the House, and started working with Jean-Paul Guerlain who had created a lot of fantastic fragrances including Vetiver, Habit Rouge and Chamade. Those were the days when a fragrance was launched every 7 years only – not every season. My best memory was a campaign I made for Jicky showing a gorgeous young lady, a beautiful model of the time, whose name was Lucie de La Falaise, behind the wheel of a classic convertible Jaguar. But this was a time of transition at Guerlain, which was being taken over during the same period by LVMH, with their new methods of management I was not really fit for.
Lubin is one of the oldest luxury brands in France, created in 1798 in Paris. How do you stay faithful to the history of a 200+ year old brand and yet capture the consumer of today?
As a young creation director for such an iconic brand like Guerlain, I felt very humbled and thrilled at the same time. I always loved History, and was very much attracted by their older creations, historical scents and beautiful bottles. I would report directly to Mr. Jean-Pierre Guerlain, an elderly gentleman with an incredible charisma. He had joined the company at the end of the 1920's, he was born in 1905. He was a real visionary, a bright and sharp spirit with a great taste and good sense of humor. He is the man behind the success of the house of Guerlain in the 20th century, since he only accepted to get into retirement in 1995, and only because he was not doing well. He taught me a very important lesson, whereas I was trying to convince him of editing again older scents and their bottles. He said to me "Guerlain is not a museum, but a living brand. I had my time, and I did what I could, which finally proved satisfactory. But this is the past, stories of yesteryears. It's up to you now to invent stuff for your time and be up to what should be Guerlain now. Your generation has to prove it deserves being in charge of the House, and what you create is contemporary". I took this to heart: our mission at Lubin is to keep moving and creating for the future, while keeping our past in mind of course. It's an incredible asset to inherit from a glorious history of creation, but it's a danger as well, we've got to make sure we don't get trapped into the past. I use the time machine at Lubin of course, but sparingly.
The brand has a history of creating fragrances that take us on an olfactory journey. Tell me about the creative process.
They can be real locations or fantasy ones, there are many but the scent is part of the journey, you'll enjoy the story together with the matching perfume. I am not interested in a brief that says it must be a virile fragrance for an adventurous urban man between 25 – 40 years old. We have discussions with our perfumers, and they end up with ideas, olfactory directions and I do my part by putting everything together. With the new collection Aristia, every scent is inspired by a hero, a great person of legend such as Sinbad or one of the Knights of the Round Table. "Aristia" in Homer's Iliad refers to the outstanding qualities of the hero: his valor, his prowess but also his virtue and exemplarity. Of course, there are moments in their lives when they fight an enemy on the battlefield or confront with a legendary creature. But the most important is that the fragrance itself reflects their personality and epitomize their culture. Whether the hero prepares for his combat or whether he returns from battle, or even he tells the story of his adventures to his entourage gathered around him, all those fragrances capture a special moment of his intense life. This search is a quest, it is fun to look for the idea that will end up in a great creation and it is truly a collaborative effort with the perfumer.
What is your biggest lesson learned? What would you tell your younger self if you could?
Things happen much slower than you expect, so learn patience. I didn't have that I had to cope with it. Most important, you don't produce anything important, a perfume or anything else, by chance and without integrity! And you never achieve anything valuable alone, hence choose well your work companions.
What is the power of fragrance?
The act of perfuming oneself is an intimate and private gesture. When you put on a fragrance you have to feel it makes you more comfortable and secure with yourself. Your perfume says who you are of course, but the way you wear it says even more, your public appearance shows that you are authentic and not a pretender. You don't hide behind your clothing or perfume, on the contrary, it should enhance your personality.
How has the fragrance industry evolved over the past ten, fifteen years?
When the first "alternative" brands came on the market, the authors were making fragrance for the love of doing it. It wasn't about making money, but to be a game changer. They believed in their talent. Now there are more and more brands who are in the business because they think they will get fame and obtain financial reward with perfume. It doesn't work this way. The craft of perfumery has suffered at the expense of greed. Making perfume can only be a daily need, a way to fulfill your life and do what you love. In times of crisis like this one, sincerity helps you to survive. But I believe some people of the new generation still believe in that.
What do you wish the fragrance industry would do?
They should accept that perfumery is not part of the "consumer goods" sector. Our clients have an ever-growing insight into what they expect from a perfume, they are becoming experts, and deceiving them is a terrible mistake. Don't expect rational analysis, data processing of consumers expectations or celebrity endorsement to guarantee success. The perfumer is and will always be the center of this activity, not the manager. Perfumes are borne from someone's inspiration; the scent creation is always the result of a vision, that of an individual with talent. The manager's role is to dare intelligently, and to have a team united around her or him that is able to deal with insecurity. If you dare, your client will get used to experimenting. And sometimes it fails, when a great creation doesn't meet its users' expectations; you've got to accept it, it's part of the game.
For more information on Parfums Lubin visit:
https://www.lubin.eu/en/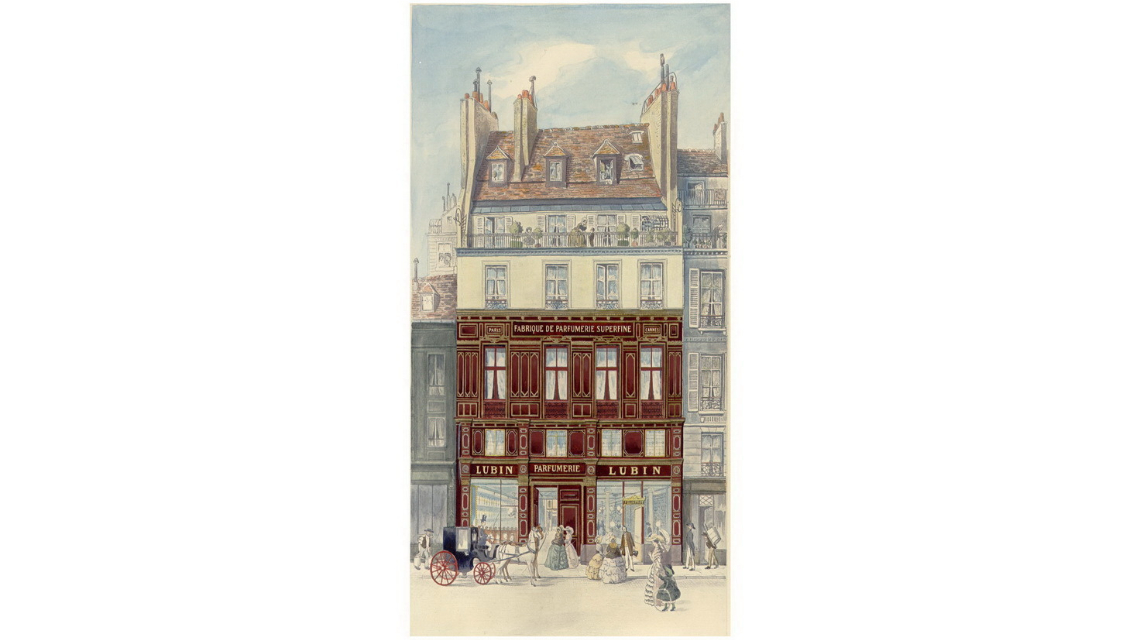 First Lubin shop in 1798 at 55 rue Sainte Anne in Paris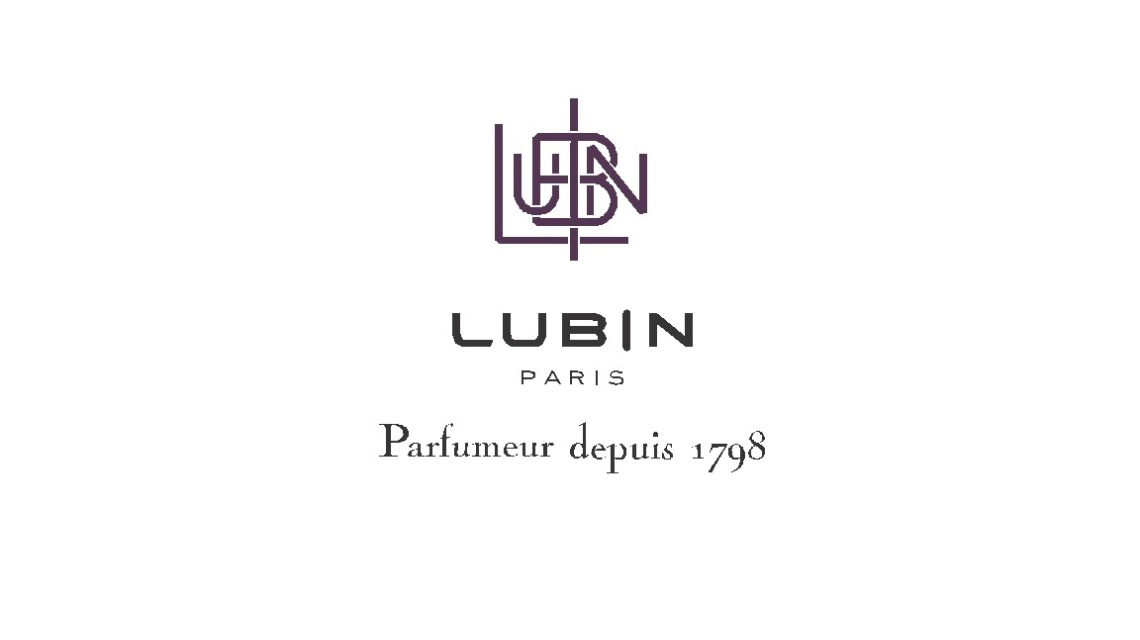 Lubin logo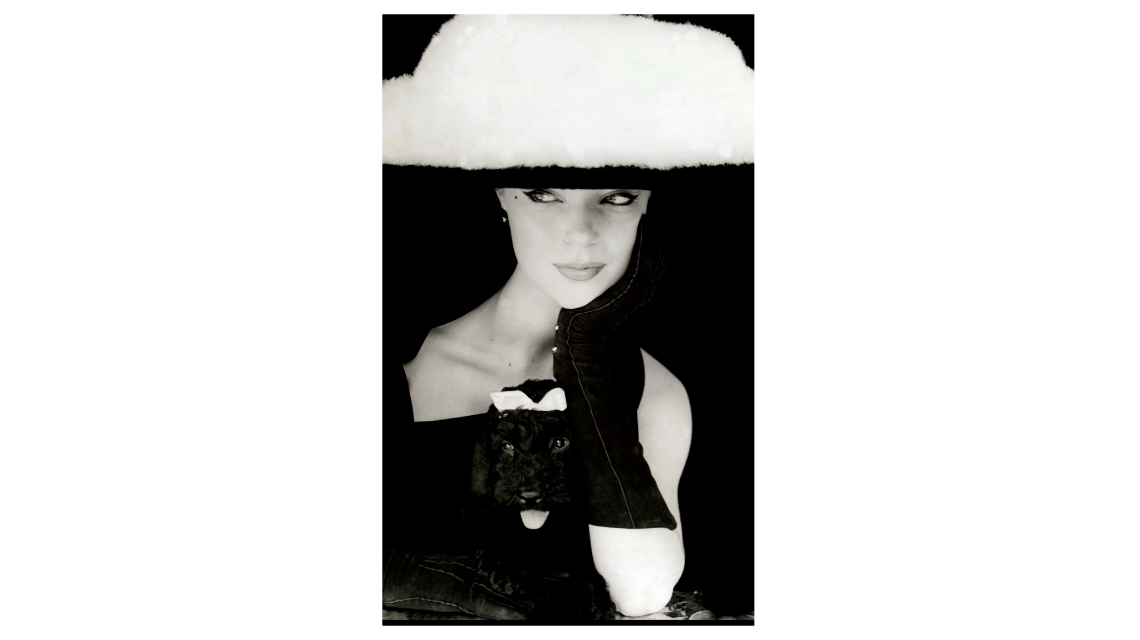 Lubin Nuit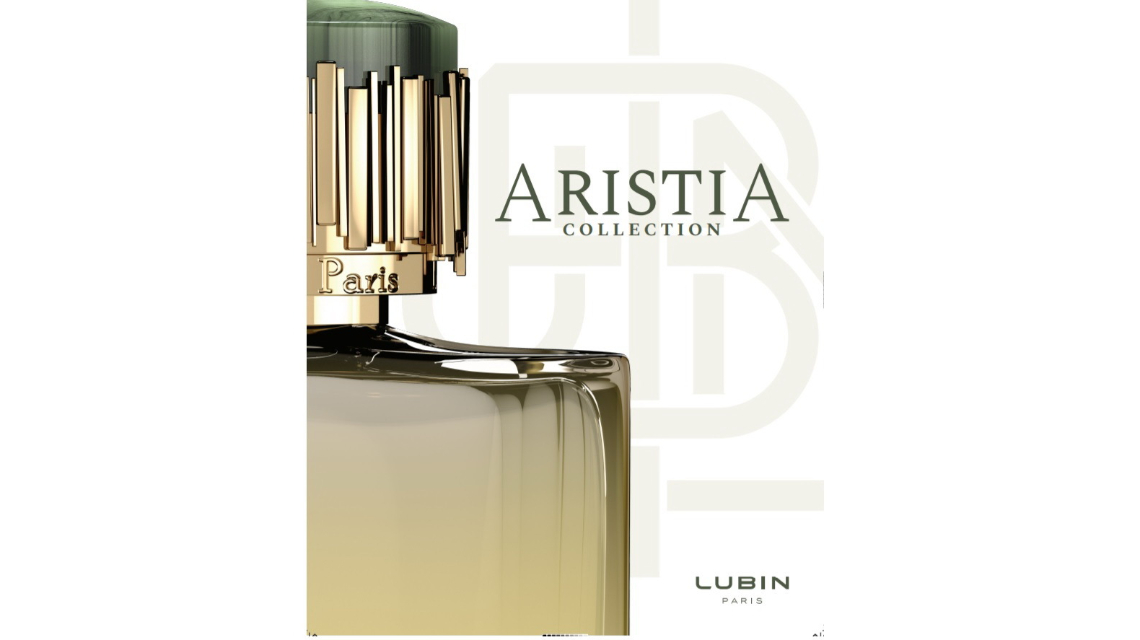 Aristia Collection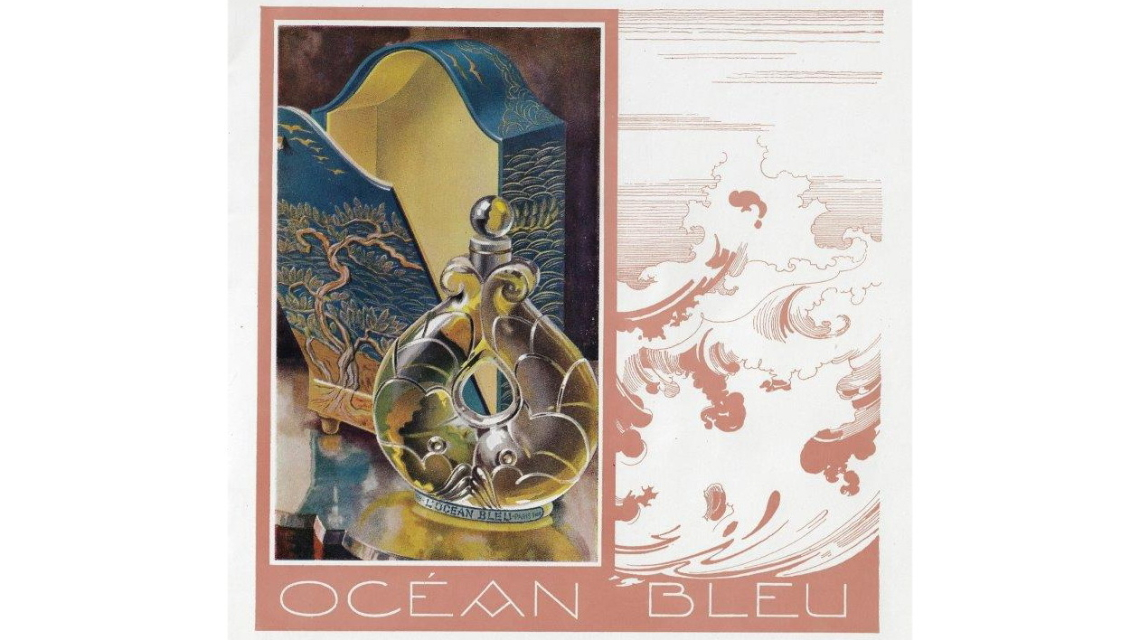 1925 Tarif Ocean Blue