For Antonio Alessandria, perfume is a memory, an emotion, a dream
2023 . 02 . 09 | written by Karen Marin
Antonio Alessandria is the consummate Sicilian gentleman with the style and elegance of a dandy and a non-wavering twinkle in his eye. At a young age he became enamored with fragrance, which in his opinion, is a form of art. He also believes there is a story behind every fragrance which can be revealed in an olfactory way. Impelled by his passion for perfumes, he followed a professional course of study then opened his own perfumery, Boudoir 36, in his native Catania, Sicily where he has built an unprecedented assortment of niche and artistic brands. Not content to remain a retailer, he developed his own line of fragrances which honor the culture and history of his homeland as well as his family and his memories. After a brief meeting at Pitti Fragranze in September 2022 I caught up with Antonio on Zoom for an exclusive interview which continues Essencional's series focused on La Gente di Nicchia (the People of Niche).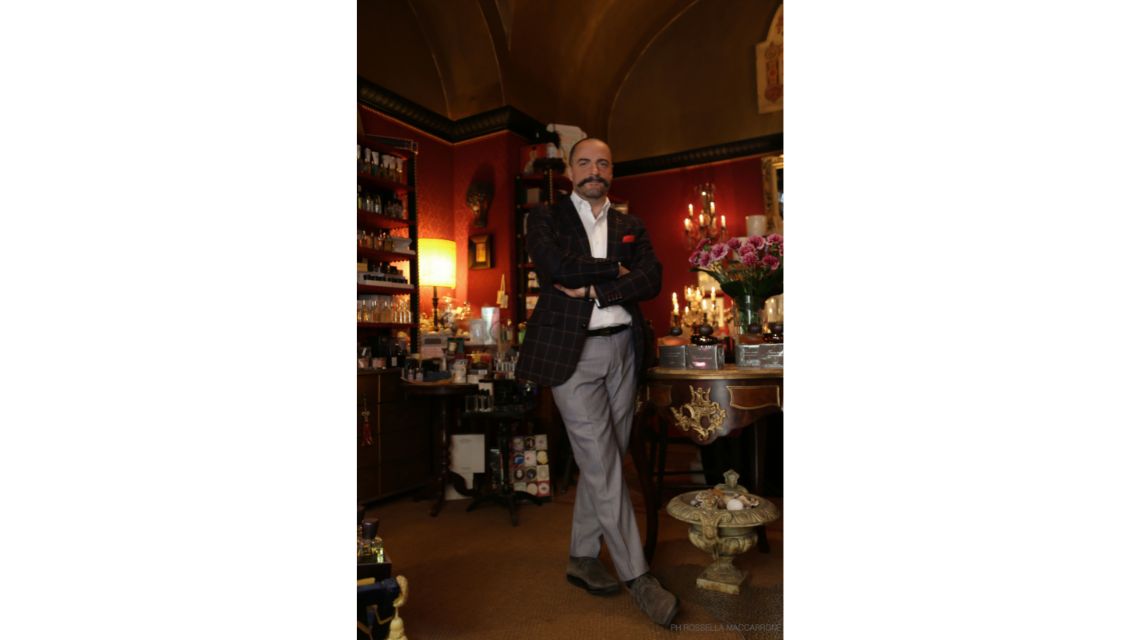 Antonio Alessandria in Boudoir 36
How did you get into perfumery?
I have a dichotomy in my fascination for what is technical and what is artistic. As a child, I was intrigued by computing, by science, by the future, yet I also loved literature such as Pirandello and Italo Calvino. I pursued electronic engineering for my advanced studies as it led to a profession with job stability, and although it was fascinating to me, I found my passion is, above all, artisanal perfumery. It's something you can't touch, can't see, but smell has a subliminal influence on your behavior and your way of perceiving reality. I did my professional training with Mouillette & Co in Italy and Cinquième Sens in Paris, and I had a great experience learning about raw materials, compositions and finished fragrances.


You were born in Catania in Sicily. Tell me about the influences your birthplace has had on your relationship with fragrance.
Sicily has a duality about it: you have the volcano, Mount Etna, which is still active, and then, a 20 minutes' drive away you have the seaside. In my home town, Catania, the stone is black due to our proximity to the volcano, but then in the nearby town of Siracusa, everything is very white. This is why we are accustomed to chiaroscuro, the contrast of light, like in a Caravaggio painting.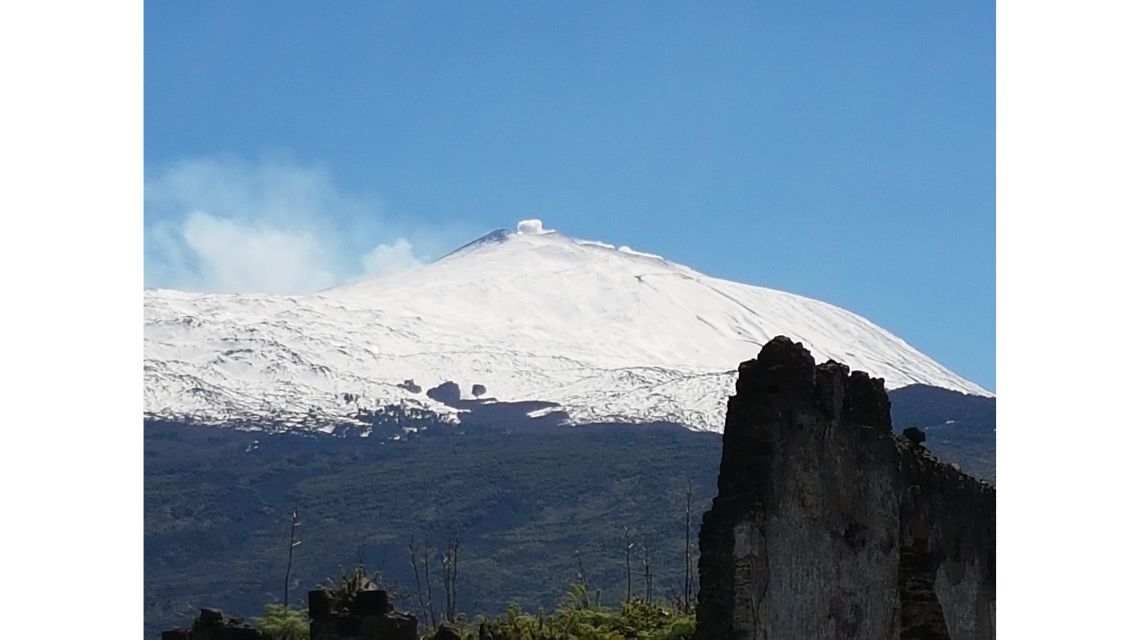 Mount Etna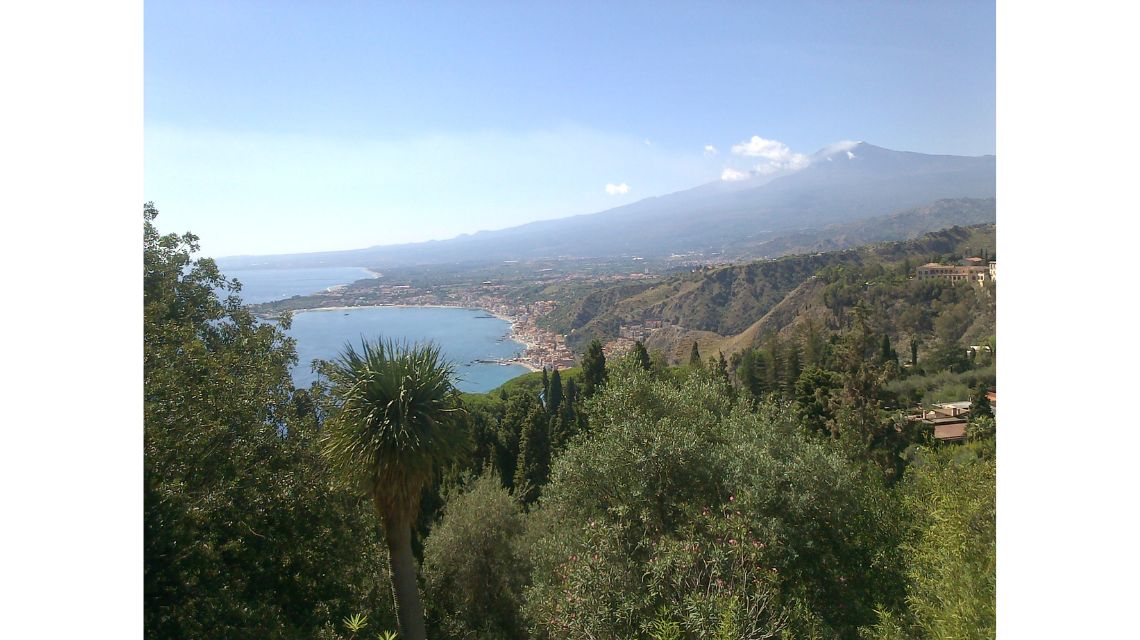 Sea and mountains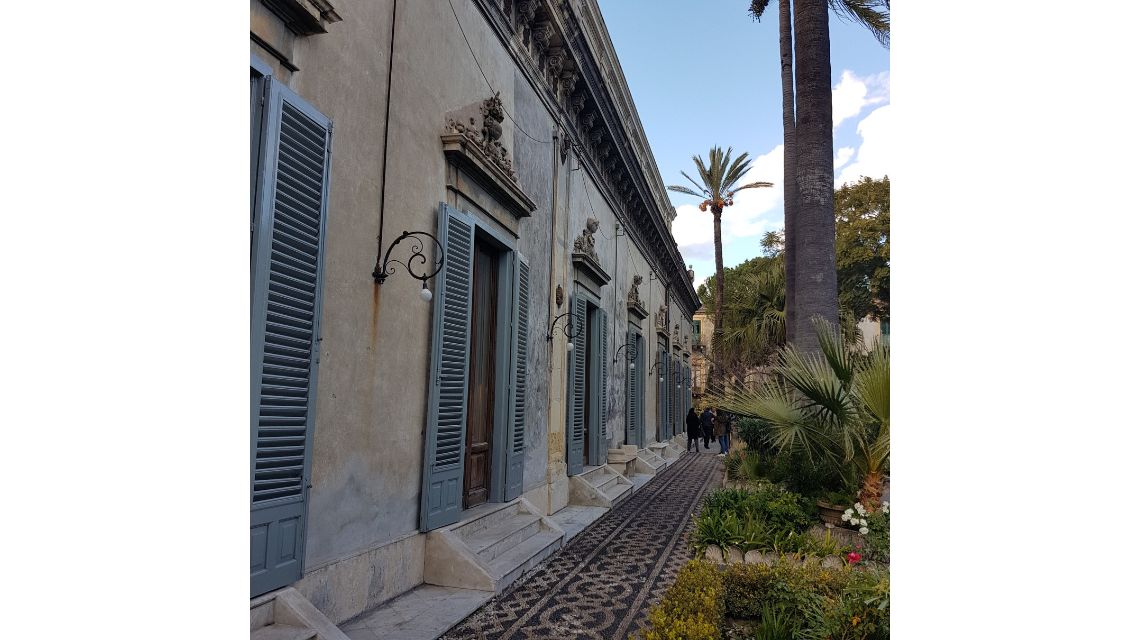 Histoirc buildings in Catania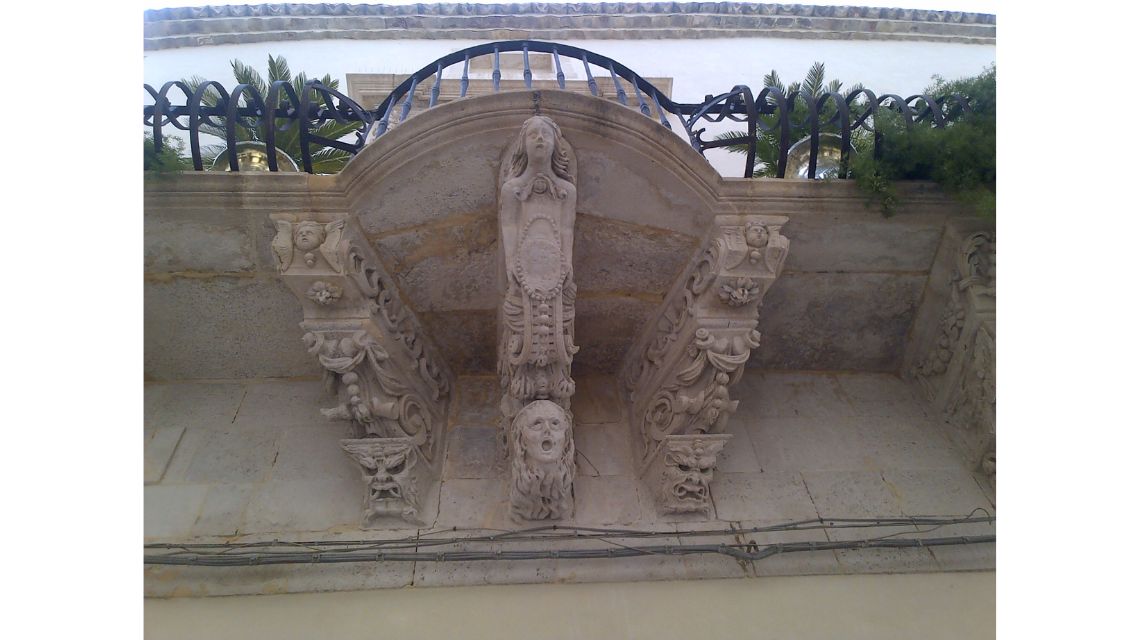 Siracusa
Today, when I start to think about creating a fragrance, I always think about something from the past: from my memories, and also the memories of my family and the history of Sicily and Catania. Historically, over the centuries, Sicily was colonized by the Arabs as well as people from the North, so we are a real melting pot with many influences and stories. I remember a book written by a professor from the University of Catania that spoke about the history of the region and its legends. As a child of 8 or 9 I always read this book because it was magical, and now I see these stories as a way to construct a cultural heritage.


And in fact family has had a significant influence on you as well.
During my childhood my mother was a tailor so I grew up with Vogue and Harper's Bazaar in the house. My sister studied the piano, and I remember listening to classical music until I was a teenager. I learned about paying attention to detail and about the importance of craftsmanship from watching both of them. I think it's so important for anyone in a creative field to have had this kind of influence as a child. I still live in the same house where I was born and the shop is about a 5-minute walk away!


You opened your boutique, Boudoir 36, in 2005. Why did you choose this name?
When I first thought about my boutique I imagined a warm intimate place where I could entertain people with stories about perfumes, and where I could receive friends to share my passion for fragrance. What is the best place in a home to have this kind of conversation? A private parlor, a cozy sitting room…nothing better than a "Boudoir"! Inside, there is music playing, the décor is very luxurious in shades of red, black and gold, and people always want to sit and talk, just like in a boudoir. I try to make the experience very individual so I modify the approach depending on my customer: if you want technical information, if you want to know the stories, if you want to simply smell and then hear more after. I want people to stay and enjoy the experience. What is amazing is that sometimes customers who don't know each other start talking, smelling the fragrances together.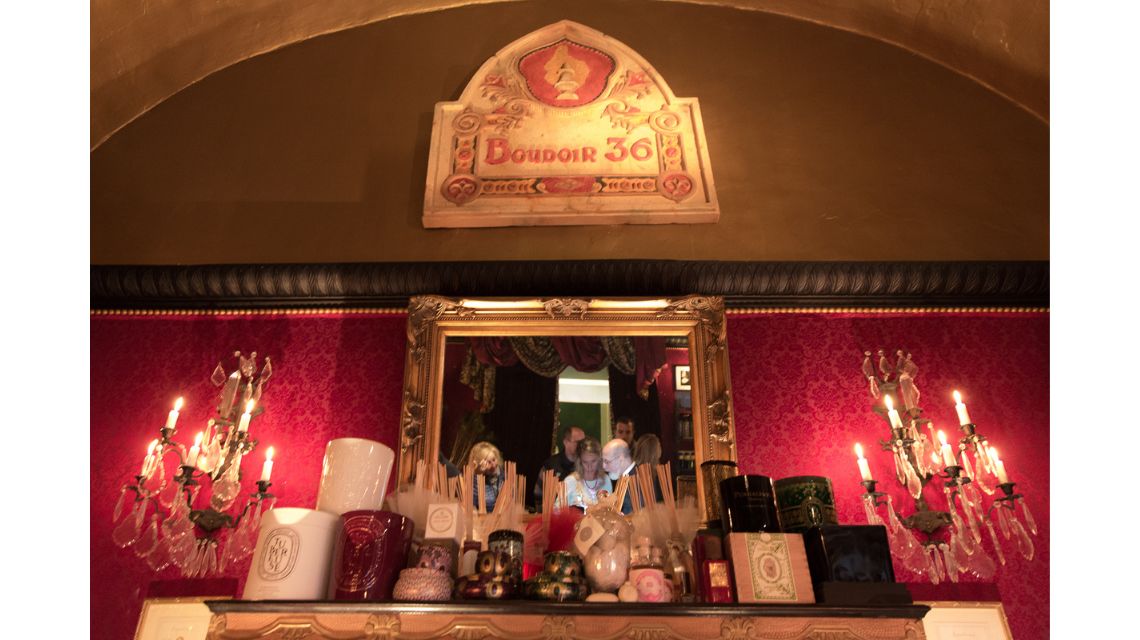 Boudoir 36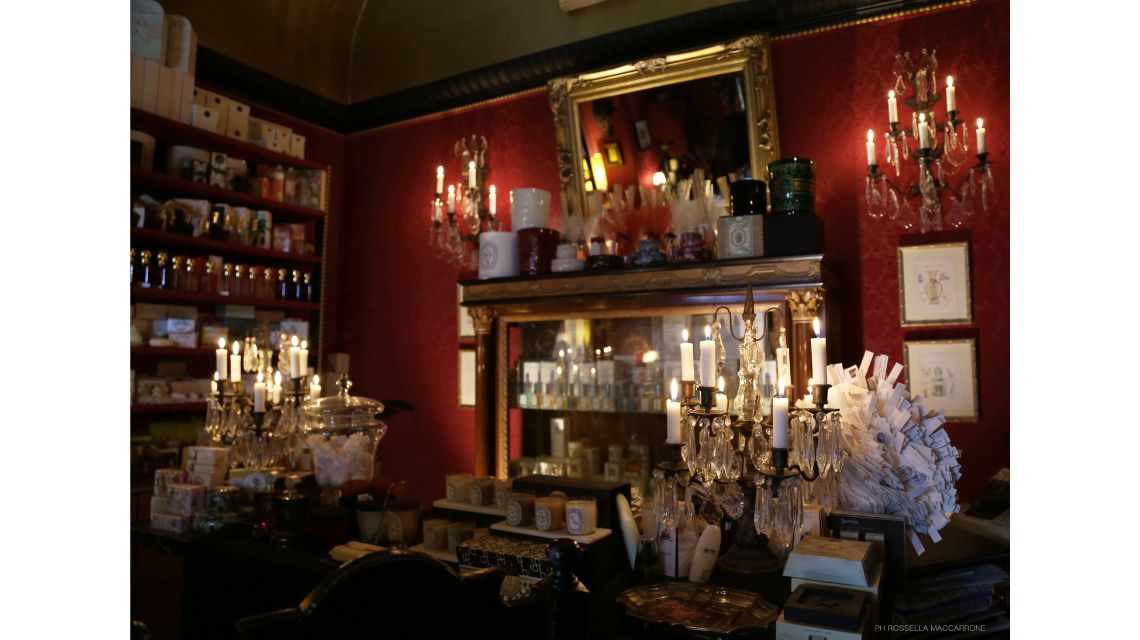 Boudoir 36 ambiance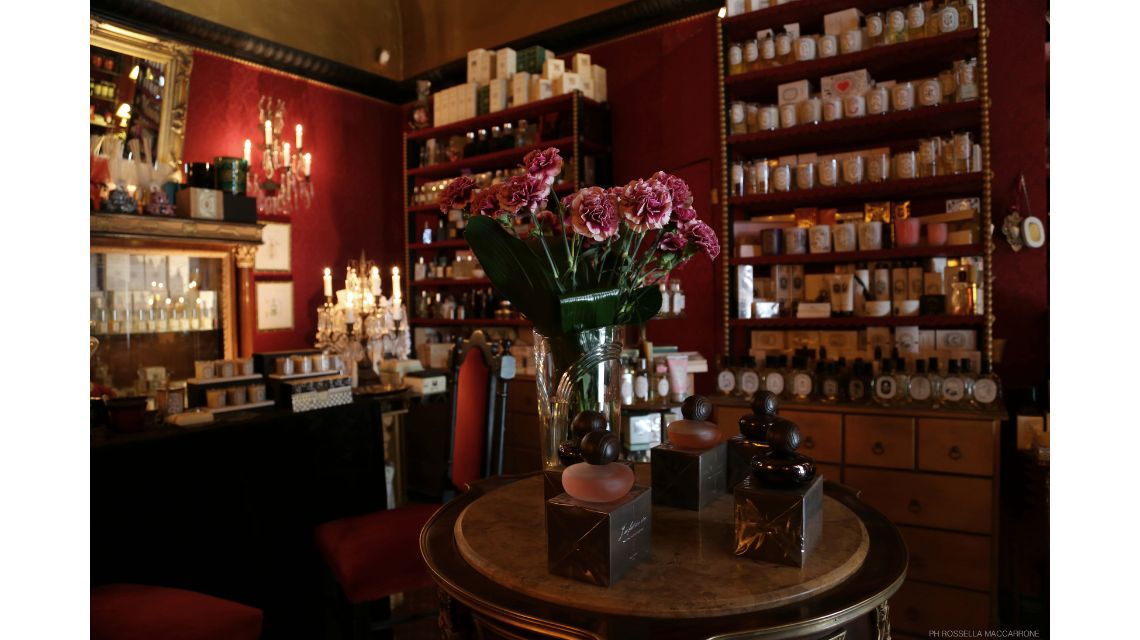 Boudoir 36 interior
And you launched your own line of fragrances in 2014. Let's talk about your brand.
I began with a trilogy of three scents which are inspired by the moon and her many phases. When I created them I wanted to put all the raw materials that I loved at that moment into the formulas. It's why Bertrand Duchaufour calls me Mr Plus! (laughs) The white light of the moon can illuminate the night, or she can hide her face in a mystery of darkness. She is changeable, showing us different shapes throughout the month, and she is surrounded by symbolism that touches every culture. In the collection "Hommage à la lune" we have Nacre Blanche, Nuit Rouge and Noir Obscur which relates back to the black stone that you find in Catania. Imagine a black night, a night without a moon, but thanks to darkness and the memory of light we can go inside ourselves to discover something we haven't revealed yet. These first three fragrances were the most challenging for me to develop, and made me realize I must take my time to create scents that are born from a great story that may to be told in an olfactory way. The next five fragrances are all inspired by a memory, by a place or by a cultural phenomenon in Sicily, such as Fleurs et Flammes where I imagine the evening after a feast-day where flowers turn into flames. Gattopardo, an earthy, woody scent, takes its name from the famous novel by Giuseppe Tomasi di Lampedusa (also a film), and brings to life the archetypical Sicilian man who is at once elegant, stylish, strong and committed to tradition.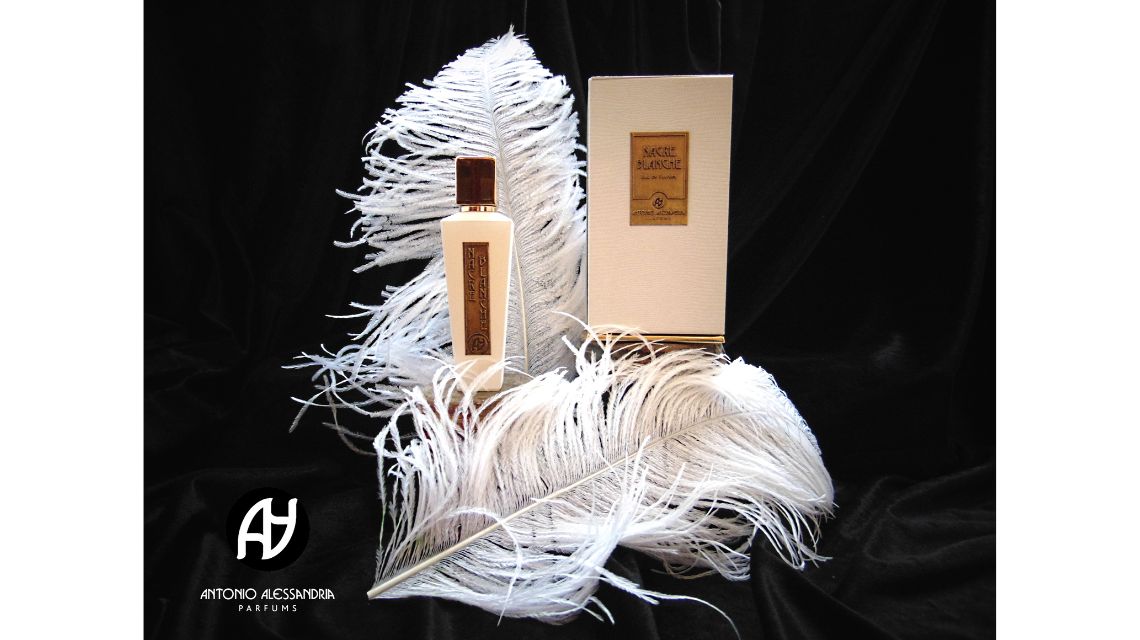 Nacre Blanche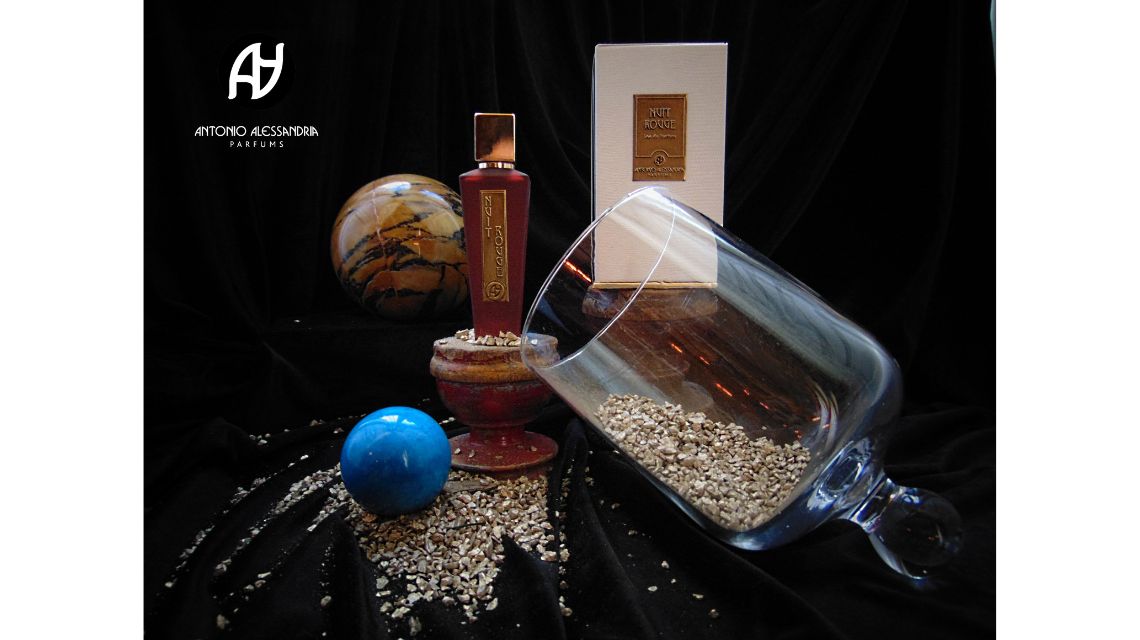 Nuit Rouge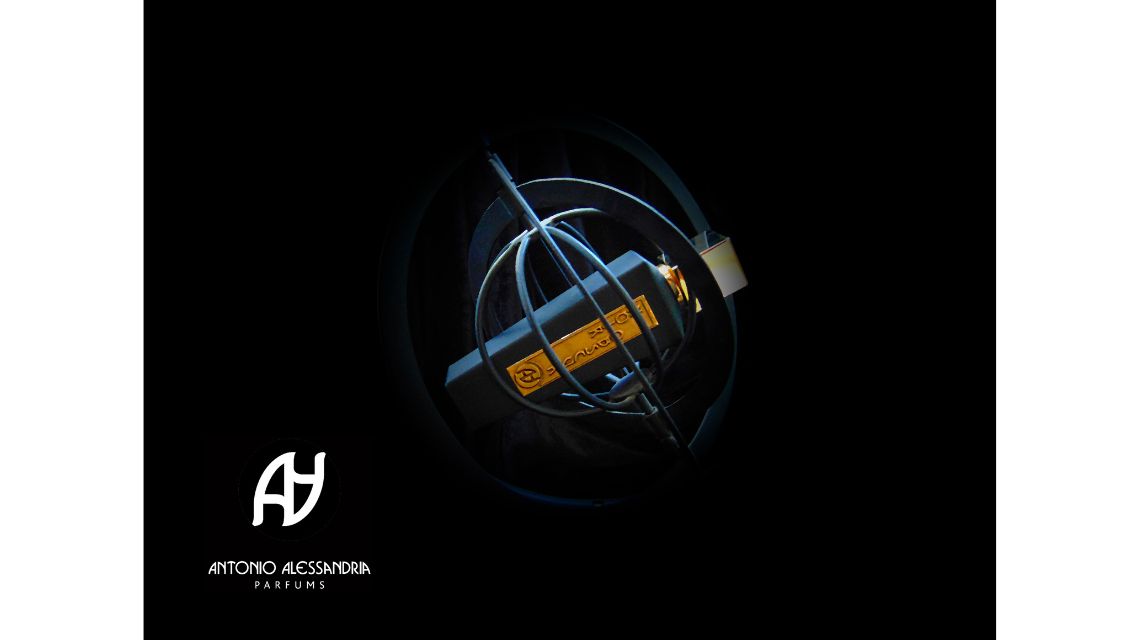 Noir Obscur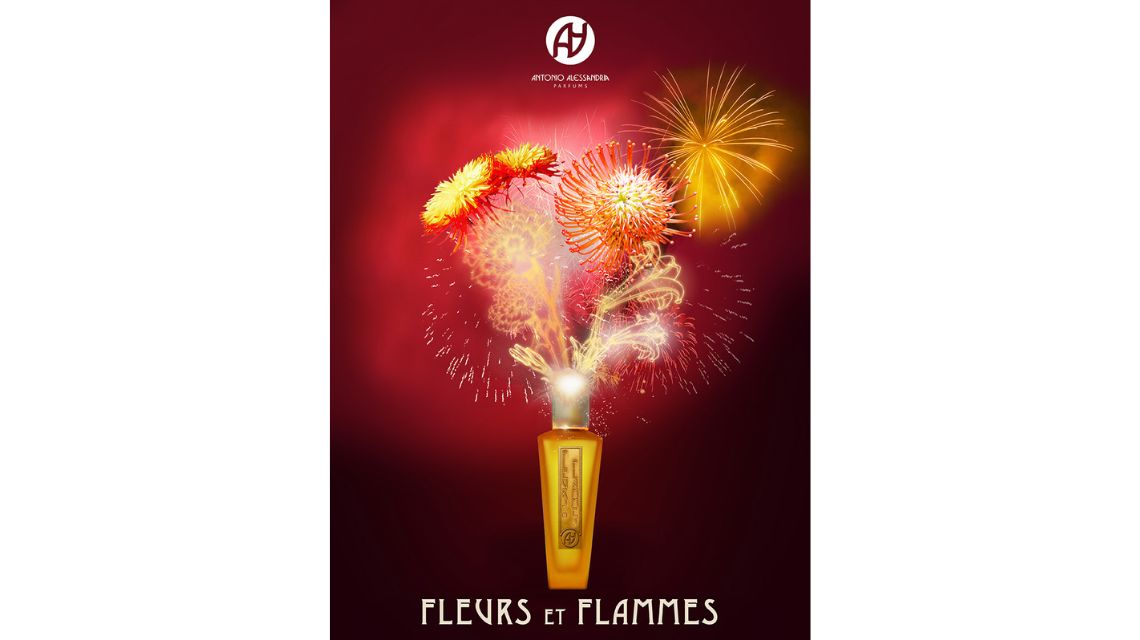 Fleurs et flammes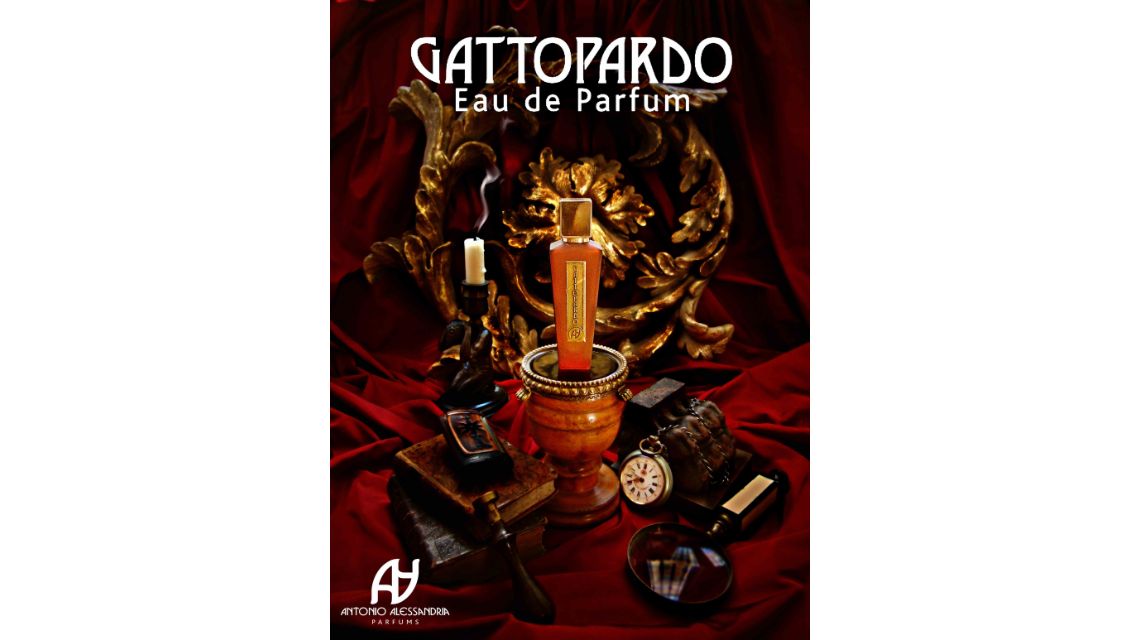 Gattopardo
There is a new fragrance as well. It is called Amado Mio and it's the story of the first encounter between my grandfather and my grandmother. She used to work in a record shop and he used to go there to see her. One day my grandfather went to talk to her with a rose but he also had a cigar in his pocket. It became a joke in later years because she would say "You spoiled the smell of the rose with your tobacco". He was so disappointed by this joke but then he would say "Yes, but my cigar wasn't lit, so it's impossible that I could have spoiled the scent of the rose." I wanted to create a new balance between their points of view: the rose and the tobacco. The top notes are related to rose and the dry down is related to tobacco.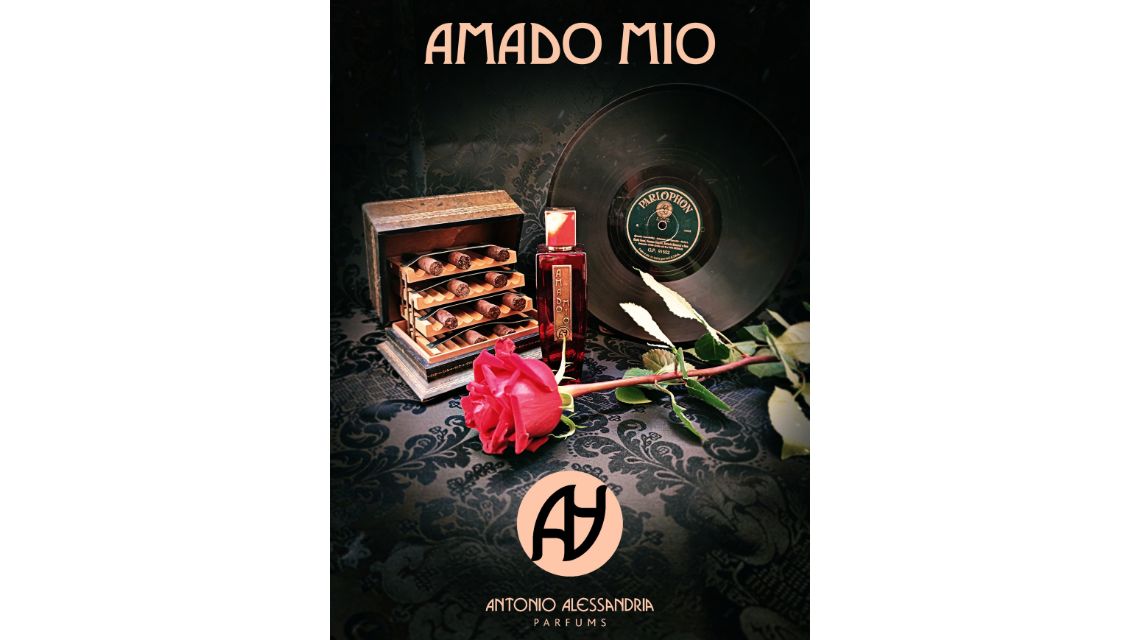 In terms of the outer packaging and the flacon, you will see they are all very influenced by Art Deco, a design style that I admire very much, and which I feel adds to the storytelling.


How do you go about the creative process from idea to final product?
I have to start with the storytelling, it has to be true and plausible, and then I tell it in terms of raw materials. What is important to me is that there be perfect coherence between the story and the fragrance. When my customers smell the fragrances, they say "Oh, it's true what you said, and what I smell". I love to hear that!
At times I am invited to collaborate on a fragrance creation, but if the brand only asks for samples of my existing work, I can't do it. It's not my way of working. I start from an original brief or story, which is an inspiration and gives direction, and then I build up the fragrance. I like to tell a story with olfactive feelings and sensations, and this is so evident in the descriptions of my own fragrances.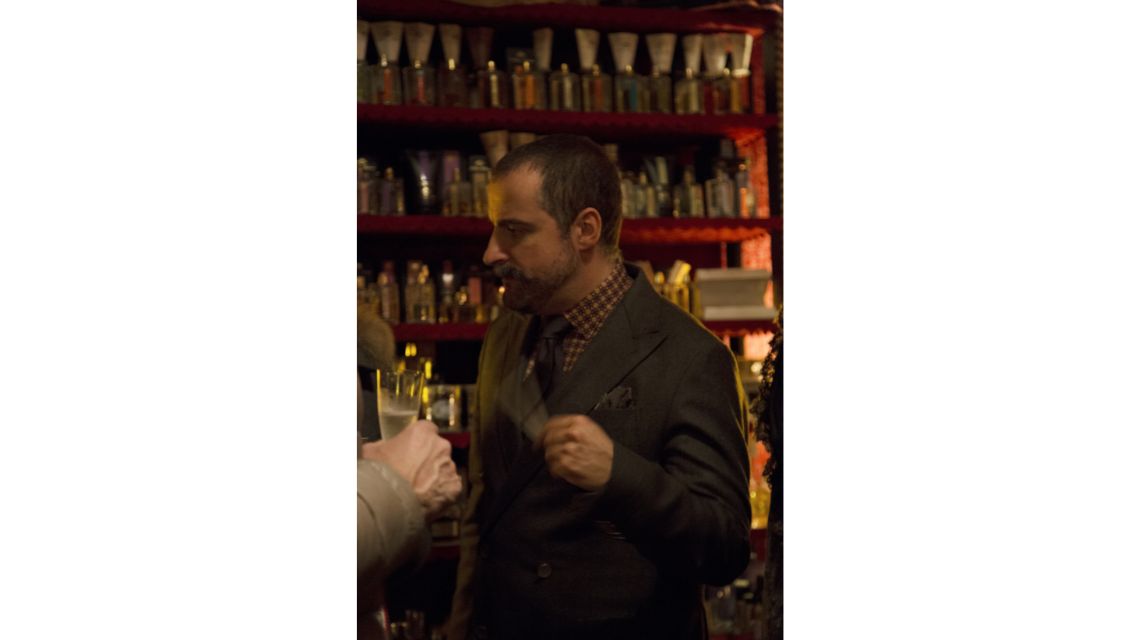 How do you remain impartial in your boutique when you have your own brand? How do you give all brands equal attention in the retail environment?
I try to treat all the brands equally because I love them all. I have selected the brands that I have in the boutique because they are qualitative, original and they have a coherence between the storytelling and the scent itself. Diptyque and L'Artisan Parfumeur have been very important references. The brands are like my children, and then there is my brand, which, can I say it's the best? It's not like this. I'm humble and honest with my customers. I propose my fragrances only if I feel they fit the taste of the customer, and I never say "These are my fragrances." I don't want the customer to flatter me or feel pressured – I want them to choose with complete freedom.
Recently I was working with a customer and in the end he chose Rudis, a fragrance I created for Nobile 1942. He asked me about the brand, the story and who is the perfumer. When I told him it's me, he was surprised. He said "My compliments because you never forced me to choose your fragrance." It's beautiful when they chose my brand over a well-established one; it's very satisfying.


I understand you have incorporated scent into events. Tell me about it.
It's always something related to food, beverages and fragrances, so it's a cross tasting of all of them. Perhaps you taste a drink and smell a fragrance inspired by the drink, or you will eat or smell something that could complement the experience, while images are projected. I worked with directors at a theater to make a fragrance as a counterpart to an important moment in a play where the fragrance is diffused at that moment. A voice recited a poem as the actors moved through the theater with incense burning lamps diffusing the scent. It's very interesting to add scent into a theatrical setting.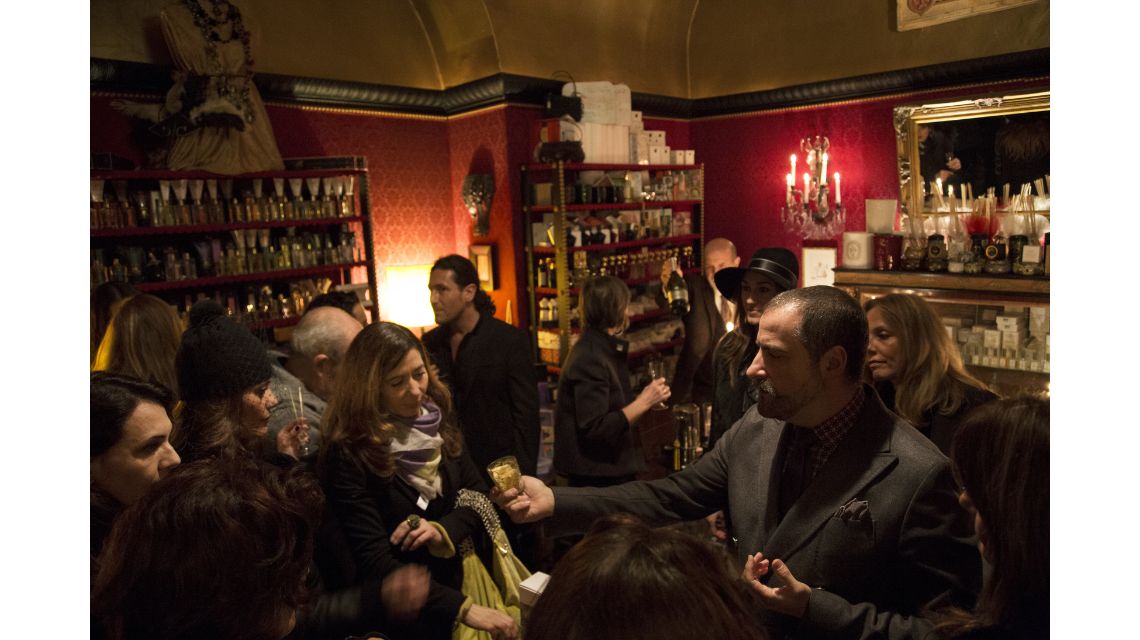 Hosting an event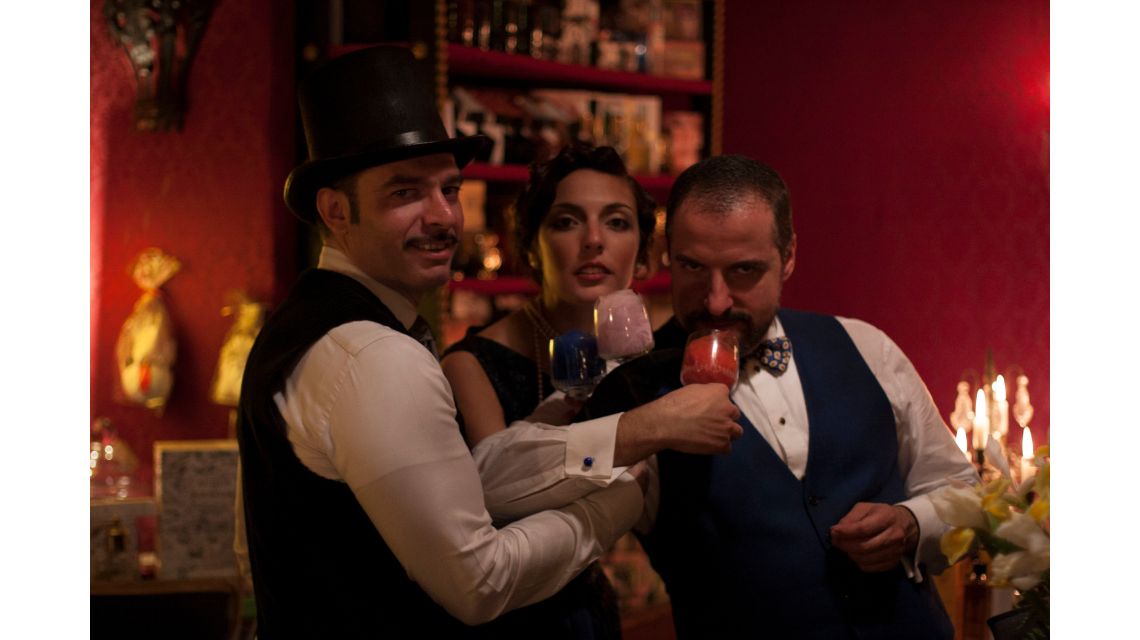 At an event with friends
What are some of the challenges an independent perfumery faces right now?
It is a difficult moment given the world situation: pandemic, war, energy crisis. But we sell luxury – something that is not an essential in our lives. I am thankful to have customers coming in looking to buy fragrance. If they chose to spend their money on a fragrance it's because they need something to let them escape their daily life, something that brings beauty and makes them dream about a different life. The challenge for a retailer is to welcome customers and let them dream about a different world, about something that takes the ordinary life and makes it extraordinary.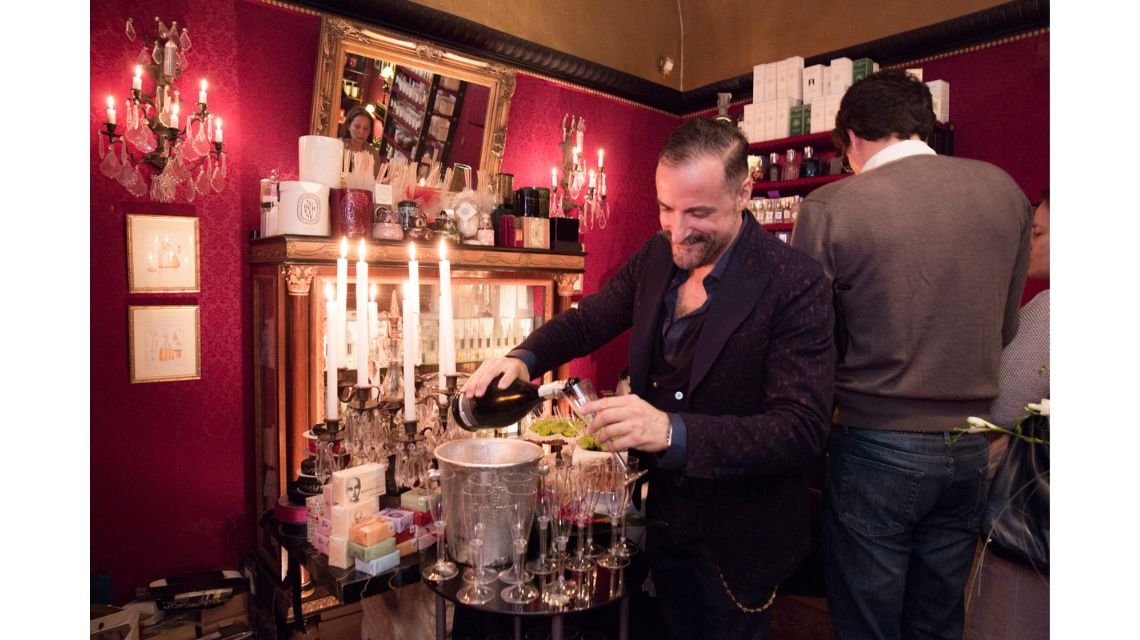 And on the other hand, what are some of the challenges for an artistic perfume brand now?
An artistic brand must follow its own inspiration – not outside influences – and it must be consistent with its values. You could sell something that is commercial, but you will lose the loyal customers. Be true and loyal to your brand values. If one day I launched an oud or a vanilla without a story I would deceive my customers because they love the stories behind my fragrances. I'm lucky too because I have the boutique which is an important part of my turnover, so I have the luxury to be myself when it comes to creating my fragrances. It gives freedom to my inspiration.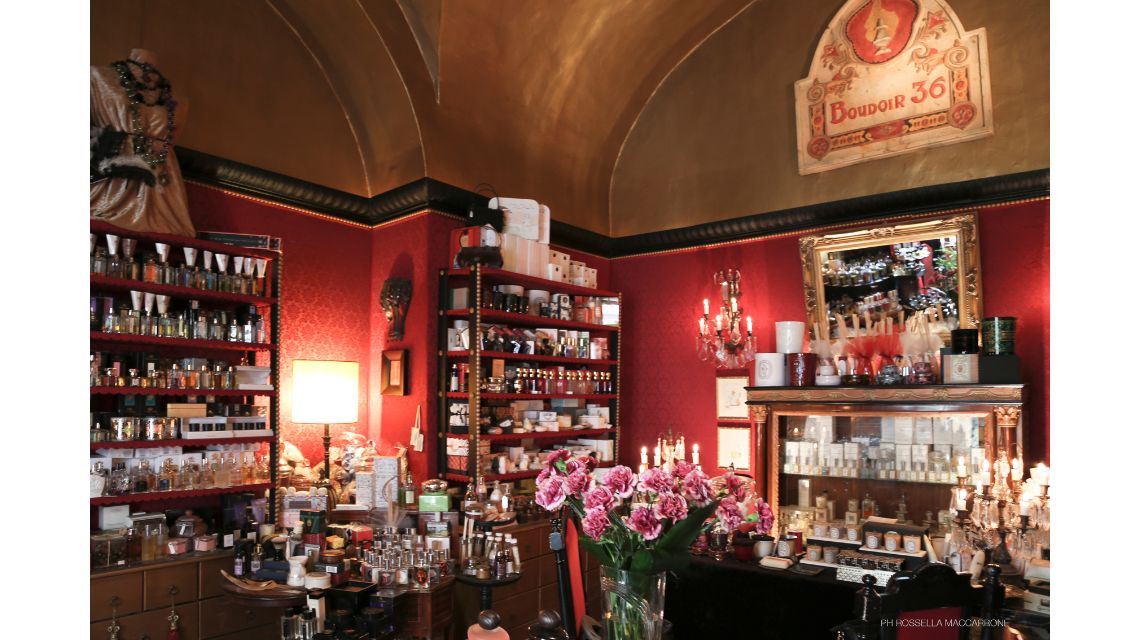 What does the term artistic perfumery mean to you? How do you describe it?
First of all, when you look at a painting do you think about the pigments? What's important is the message and the feelings a piece of art conveys. Artistic perfumery has this same ability to stir emotions. Artistic means something related to creation, and creativity, mind you, is something that doesn't follow a trend or fashion. It's not strictly something new, but something very well defined which can come from the past without meaning you are copying the past. (If you copy, the term artistic doesn't fit.) Perfumery is something rich, of high quality, that doesn't have to be natural because synthetics are also important to the palette of an artistic perfumer.


What does Made in Italy mean to you?
It's important to understand this is a new term but Italian taste is maybe something more important. There is attention to detail, a craftsmanship approach, though not necessarily completely handmade, and there is a cultural heritage. We have a responsibility – going back to the Greeks and Romans – to preserve our heritage, and we have a moral responsibility to act as a man who respects this heritage. It is in our DNA, I see it as a spontaneous refinement.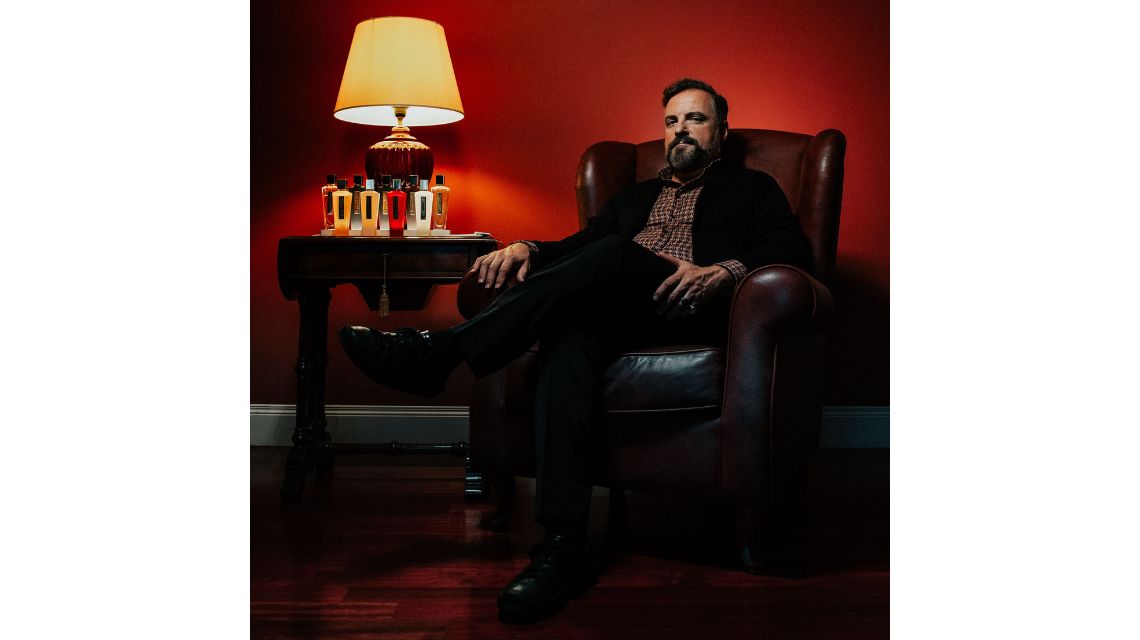 Antonio Alessandria and his fragrances
What is the value of fragrance in our lives?
Fragrances are intended as a luxury product but it's not just a product – it's another way to have beauty in our life. It can give you a new perspective on life, expand your way of thinking, of being, of behaving differently, becoming something you want to be. Fragrance can give a boost to your feelings and emotions.
---


During my chats with Antonio I have been struck by how modest and humble he is, given all that he has achieved. He is clearly a determined and patient man, well summed up in this quote I found in his brand training manual: "Everything happens at the right time. If you want something from the bottom of your heart, don't give up, wait until the perfect moment and it will be yours." As I smelled the fragrances in his eponymous line I had flashbacks to a vacation spent in Sicily visiting Catania, Siracusa, Taormina and Ragusa. I regret that I hadn't known about Boudoir 36 then, because I would certainly have made time to visit and smell the treasures inside while conversing with other shoppers. It's time to go back.