Esxence 2022: A Record-breaking Reunion
2022 . 07 . 14 | written by Karen Marin
The sun has set on the 12th Edition of Esxence but I suspect there are still traces of fragrance in the air at the MiCo Milano Convention Center. With over 280 exhibiting brands and record-breaking attendance of 9200 visitors, I wonder how many spritzes of fragrance occurred during the four day event? From the moment I walked in the door on June 15th I sensed an overwhelming feeling of joy, excitement and anticipation. Finally, IRL (In Real Life) I met countless people with whom I had Zoomed over the past two years but had never seen face to face. In every case, we greeted each other with a warm embrace as clearly the woes of social distancing have fallen by the wayside, meaning a physical human connection is once again a welcome possibility.
At the entry the visitor was greeted to the left by a huge visual and backdrop of the "Through the Mirror" logo – the perfect place for selfies and Instagram stories. On the opposite wall there was a small recreation of the Mauritshuis' multi-sensory exhibit, Fleeting: Scents in Colour which combined 17th century Dutch artwork with fragrances specifically created by IFF to bring the art to olfactory life. These two spaces almost gave me the feeling of being back stage in the dark before crossing over into the limelight and the main event.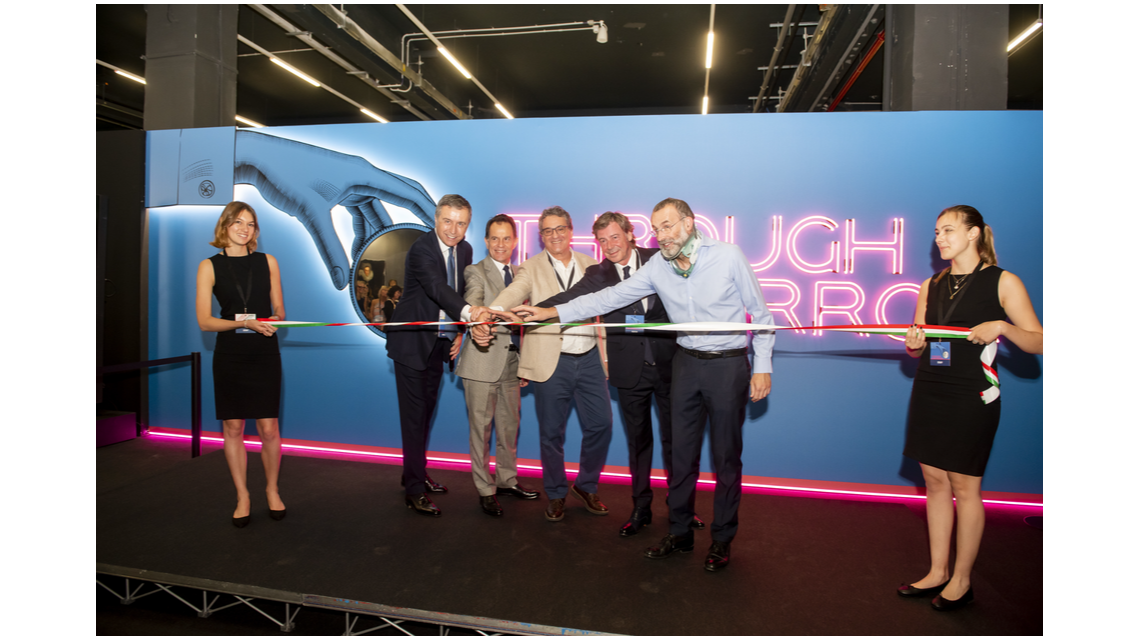 The ribbon cutting moment
Upon entering the show I must admit I felt a bit like a kid in a candy store. With so many temptations in front of me, where to go first and what to smell? Rather than talk about "trends" – because as a friend said to me, "Trends in artisan perfumery seems contradictory" – I would rather call out some of the fragrances that impressed me, former Sephora US fragrance buyer that I am. I was always on the lookout for something unusual but not segmenting, and I came across a quartet that did just that.
"A rose is a rose is a rose", said the eccentric American writer Gertrude Stein, but she did not meet the Rosa Centifolia of J.F. Schwarzlose. This is not your typical rose fragrance, and in the expert hands of perfumer Véronique Nyberg, you are in for an unexpected experience. Working from the archives, the brand's legendary fragrance of the same name served as inspiration for a very modern reinterpretation where the softness of Rose de Mai is juxtaposed by woody notes including sandalwood. Honestly, if they hadn't told me the name or the notes, I wouldn't have suspected rose was in the composition at all. Once again Schwarzlose gives us a gender-bending fragrance that will appeal to all.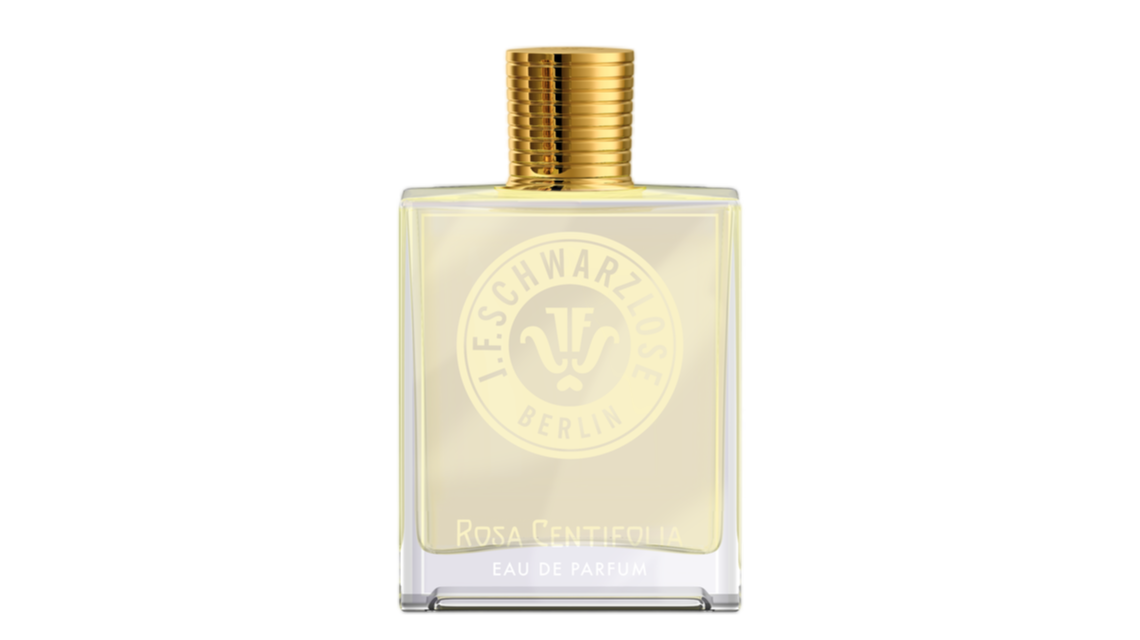 JF Schwarzlose Rosa Centifolia
One of the most uplifting aspects of artisan fragrance is the amount of passion that is behind the product. Rania Naim, Creative Director for Jacques Fath, told me an amazing story about her newest fragrance that is a perfect example of the drive and zeal that we find in this sector. The renowned IFF perfumer Jean-Christophe Hérault contacted her via Instagram during the last lockdown in France and expressed his interest in working with the brand. Rania typically works with independent perfumers so she turned him down. Not discouraged by this initial rejection, Hérault set to work on his own, creating a vetiver fragrance which he felt was in the spirit of Jacques Fath Iris Gris. After countless appeals, Rania finally granted him a meeting at which he gave her samples to try. The fragrance, christened Jacques Fath Vetiver Gris, was approved and will be launched this Fall.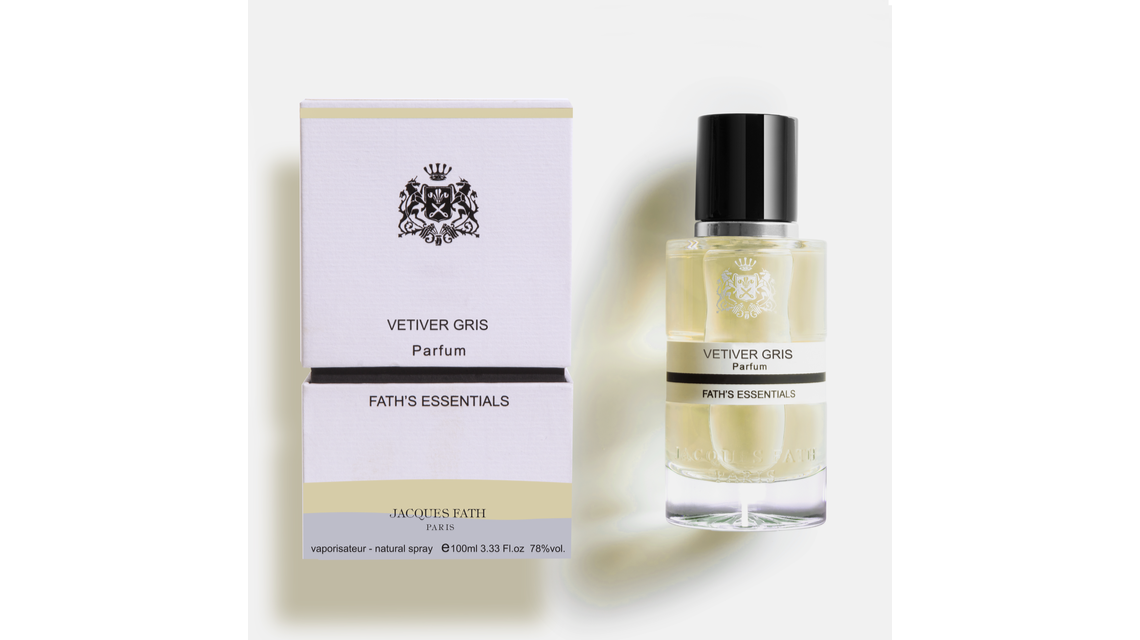 Jacques Fath Vetiver Gris
As I navigated the convention space I finally came across Eris Parfums. Although I had met the founder, Barbara Herman several times, I had never had a chance to smell the range of fragrances. I was particularly intrigued by Scorpio Rising, perhaps in part because that is my astrological sign (but not my rising), but also because I was curious about the fragrance which launched in February. Perfumer Antoine Lie describes it as "a dangerous, spellbinding beauty that will envelop you in its glowing, magnetic sensuality." He wasn't kidding when he said it was an overdose of spices as Pink Pepper, Black Pepper, Clove Bud, Cinnamon Absolute Indian Cardamom, and Saffron all play a role in this divine scent. On my skin the spices mellowed out to reveal the soft, velvety woody notes.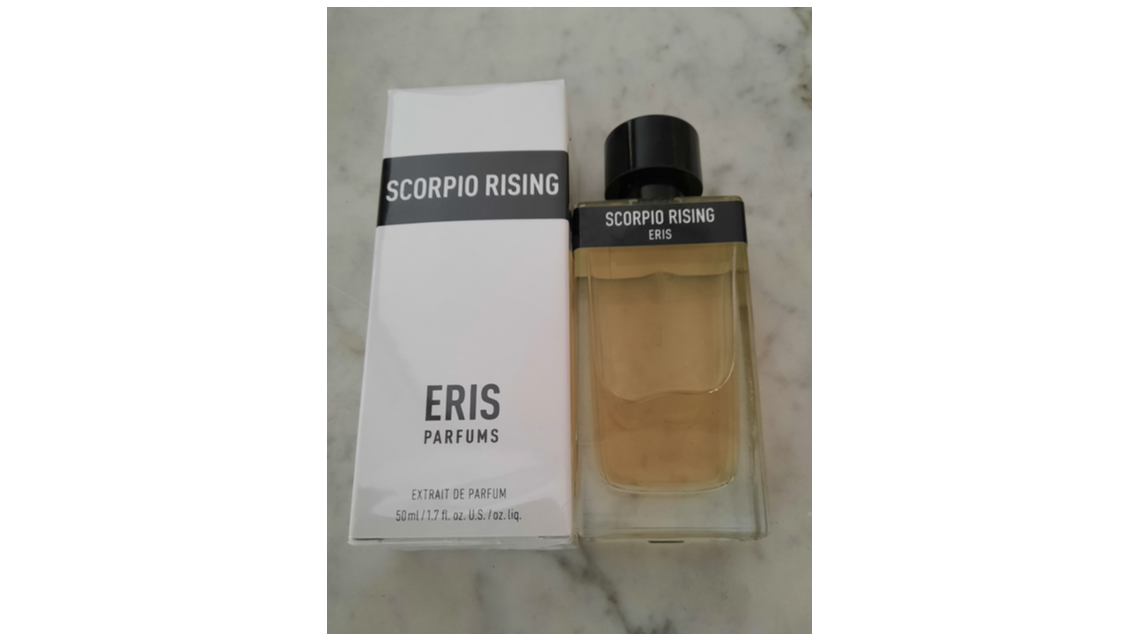 Eris Perfumes Scorpio Rising
Clearly, I have been captivated by spice-wood scents as I was drawn to Parfums Dusita's Montri. I suppose I was also touched by the story as brand founder and perfumer, Pissara Umavijani, created this fragrance as a tribute to her father. She wanted to convey different aspects of his character and his beliefs through fragrance, taking into account the scents he enjoyed and imagining what he might have liked today. When I smelled the fragrance, I imagined a very gentle soul, a soft-spoken man who was elegant, discreet, and contemplative. The fragrance is centered around Oud Palao, rounded out by gentle floral and spice notes. The fragrance is already available on the market.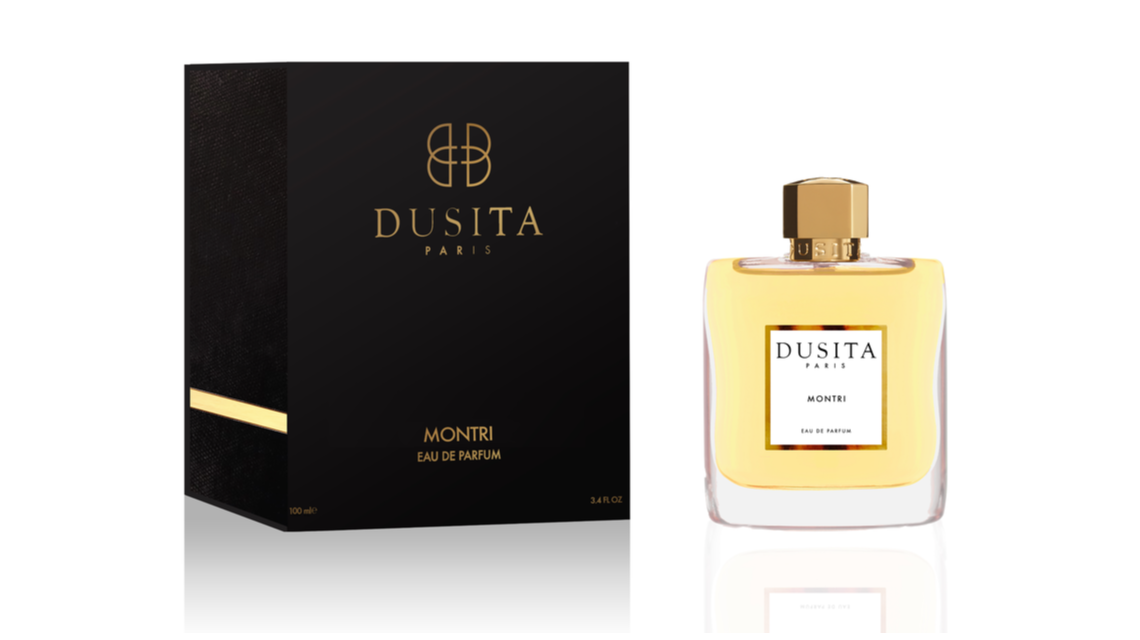 __________________________________________________________________________________

This being Esxence's first time at MiCo, one can ask, what do we think of the new space? First of all, everyone is on one floor (conference room on the lower level) and there is an advantage to all being together. The very size of the convention floor has clearly allowed Esxence to grow. There was definitely a sense of being in a much larger space because nothing felt crowded. Milan suffered a brutal heatwave during Esxence, but the air conditioning inside the venue seemed to keep the space sufficiently cool. And if you needed to take a break, there were outdoor spaces for smokers plus two refreshment stations, a marked improvement over the past. On your way to the café on the lower level, you had the opportunity to check out the special services, like the Osmothèque, the Accademia del Profumo, Nez, Master Parfums and Authena, just outside the conference room. Essencional was there too, present for the first time to conduct interviews with numerous brands, distributors, panelists and perfumers. It was also a first for the Esxence App which allowed visitors to have all the information needed at their fingertips.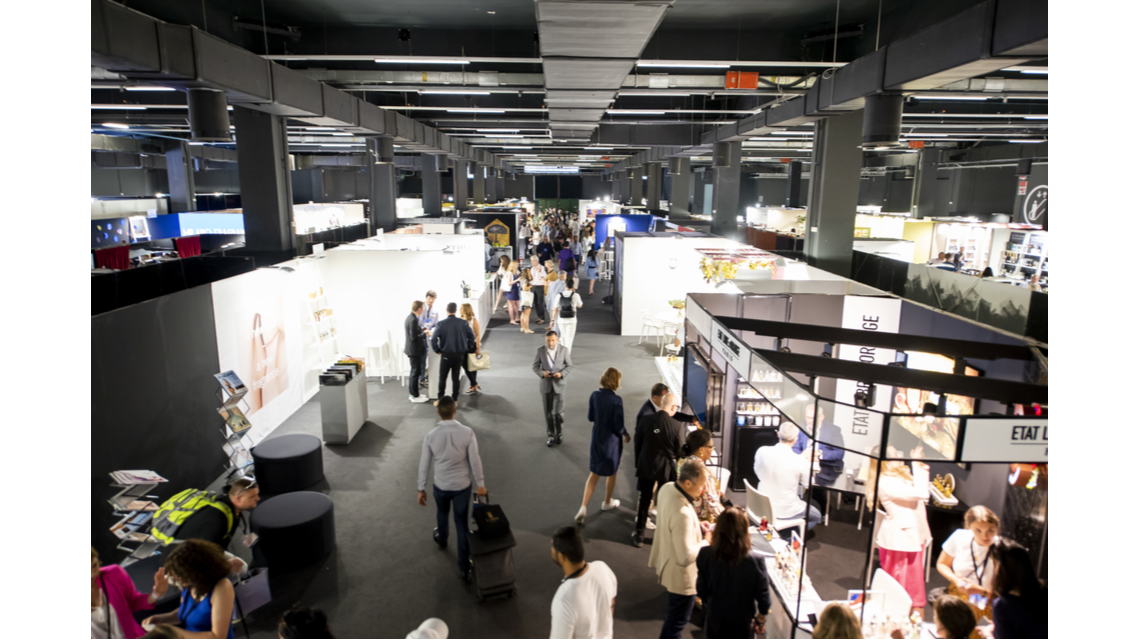 Certainly there are "areas of opportunity" to make things even better: perhaps more fluidity in moving around the main floor, loudspeaker announcements before workshops begin, more signage, more spaces to sit…..it doesn't seem to be anything that can't be studied! And nothing stopped the crowd from smelling fragrance!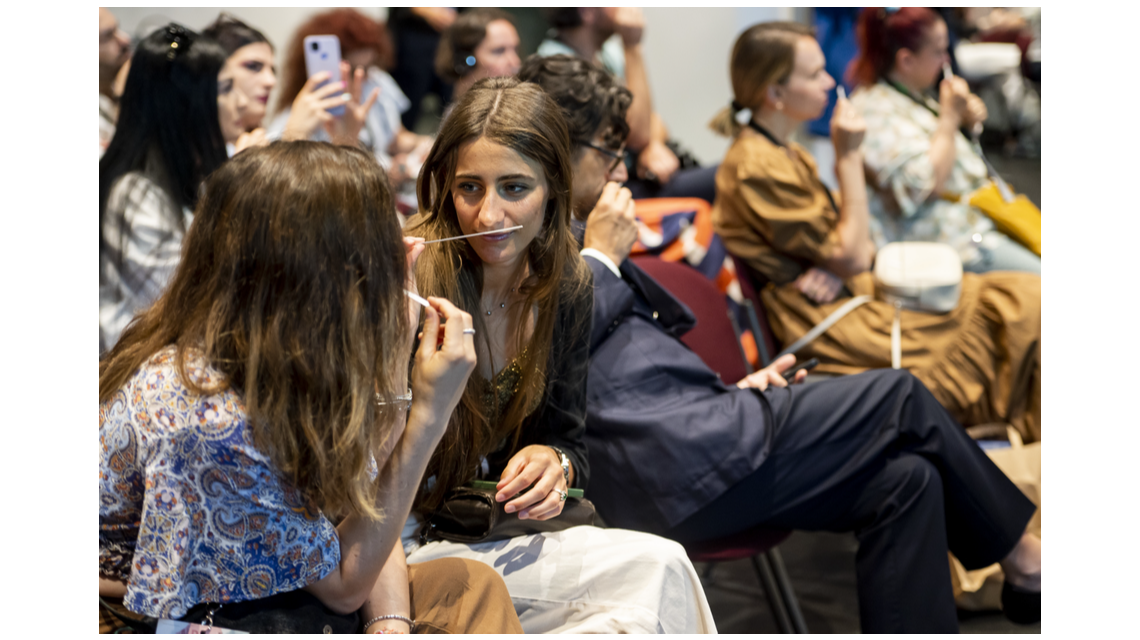 What do you think?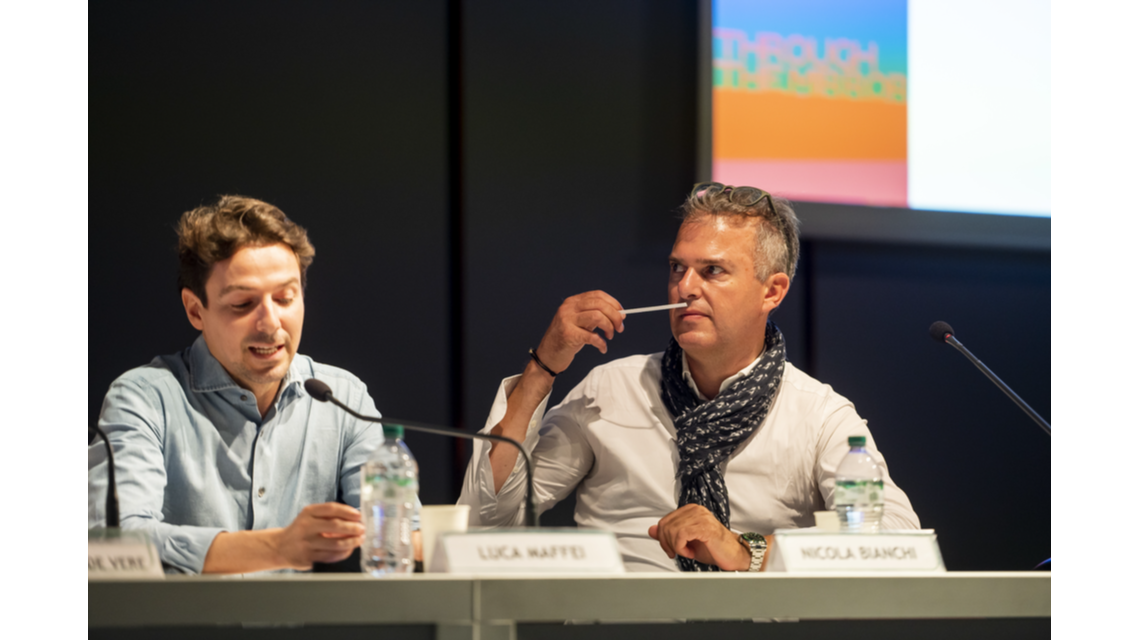 Luca Maffei and Nicola Bianchi
__________________________________________________________________________________

Of course Esxence is more than fragrance, it's also about the fêtes – the parties bringing people together to celebrate! Thursday was a blockbuster night beginning with a rooftop cocktail party for the launch of the Accordi by the Merchant of Venice. Here the brand has reinterpreted some of the most iconic ingredients in perfumery (neroli, tonka, patchouli, etc), created exclusively with Givaudan using a selection of sustainable and responsibly sourced ingredients. Themed cocktails were on offer to compliment the stunning views of Milan. Next, I made my way to the Nishane Tempocapsul party which was held at the Vapore 1928 club. I haven't seen a party like this in years so it definitely put me in a flashback mode helped along by the vintage soundtrack of 80's and 90's tunes. The Time Capsule fragrance collection consists of four fragrances named in Esperanto, and in line with the brands philosophy of using fragrance as a language. Many thanks to Mert Guzel and Murat Katran for inviting what seemed to be all of Esxence to toast their new launch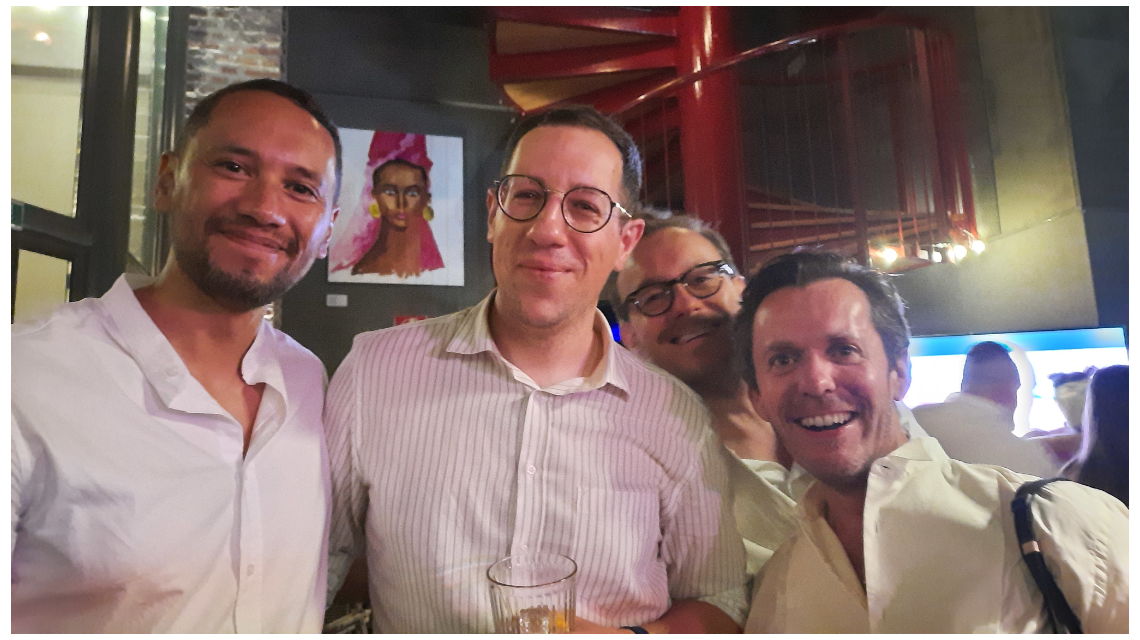 Clayton Ilolahia, Lukasz Szcześniak, Olaf of EauxLove and Nick Steward at the Nishane party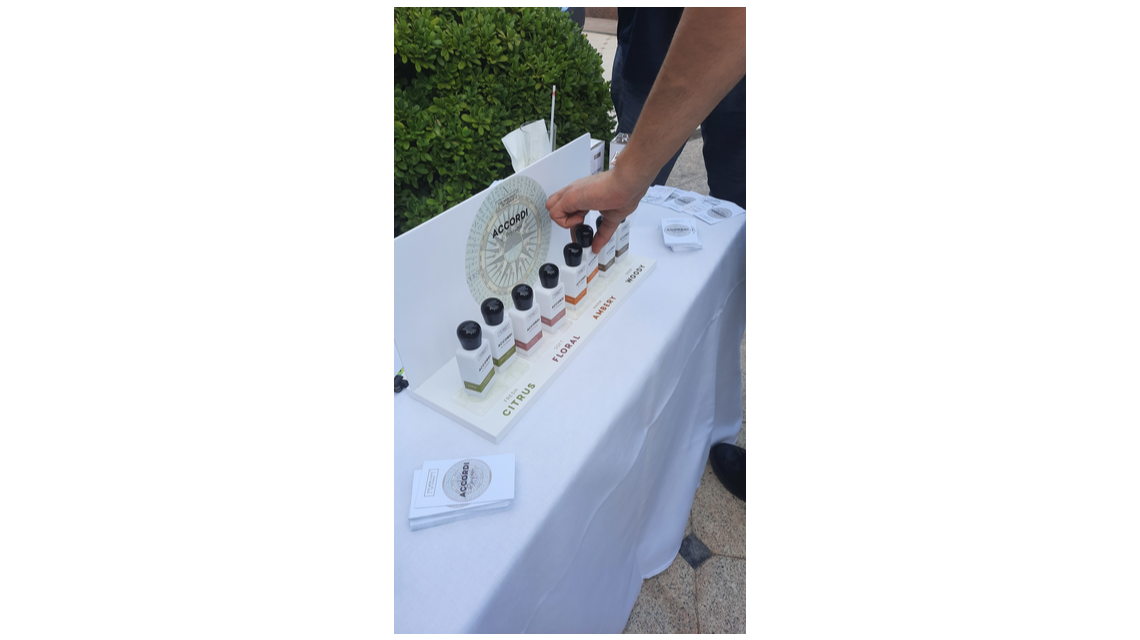 The Accordi Collection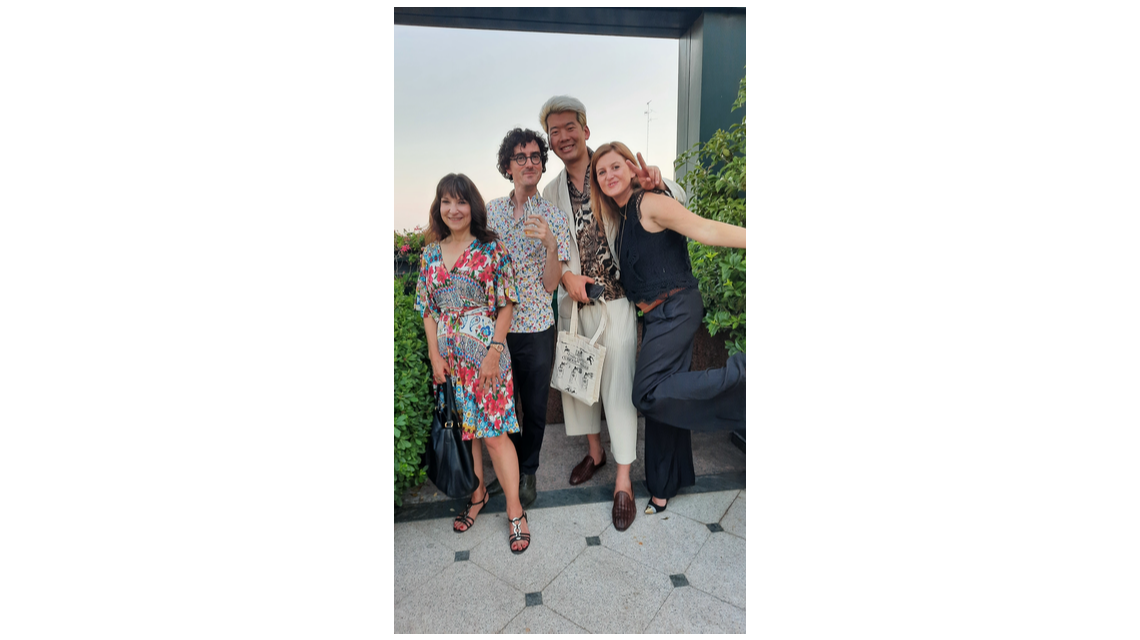 With Nicola Pozzani, Alex Lee and Melanie Duhamel at The Merchant of Venice party
Obviously the icing on the cake was the Esxence official party held on Friday evening at the Museo della Scienza e della Tecnologia Leonardo da Vinci, the largest Science Technology Museum in Italy. Party goers sipped cocktails and danced beneath suspended boats, submarines and other maritime vessels, perfectly in line with the Under the Sea theme.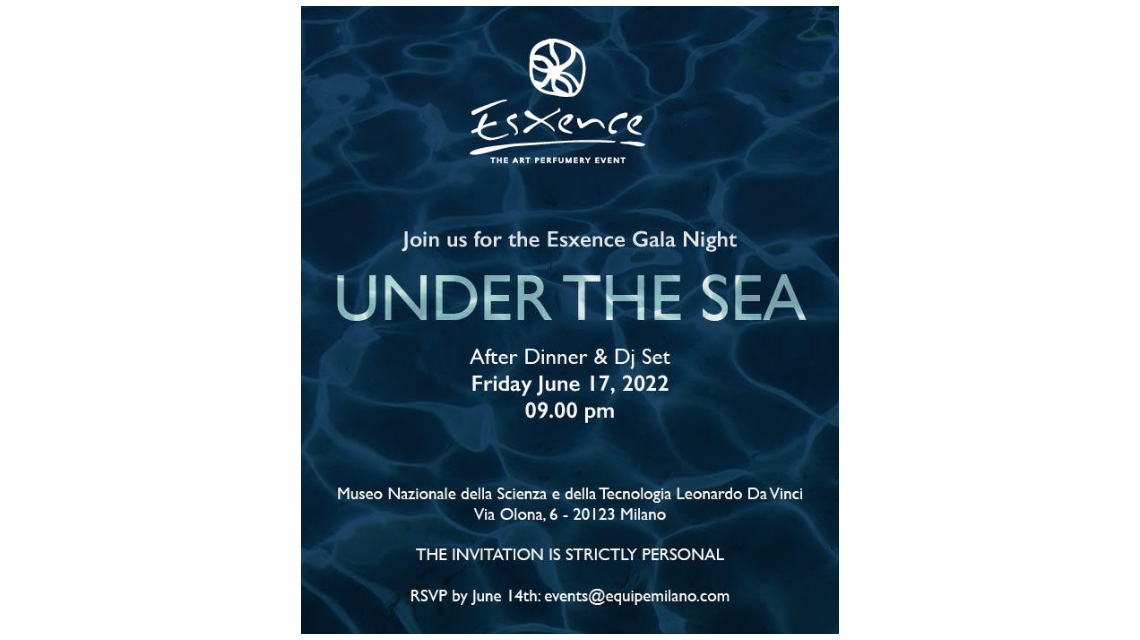 Under the sea invitation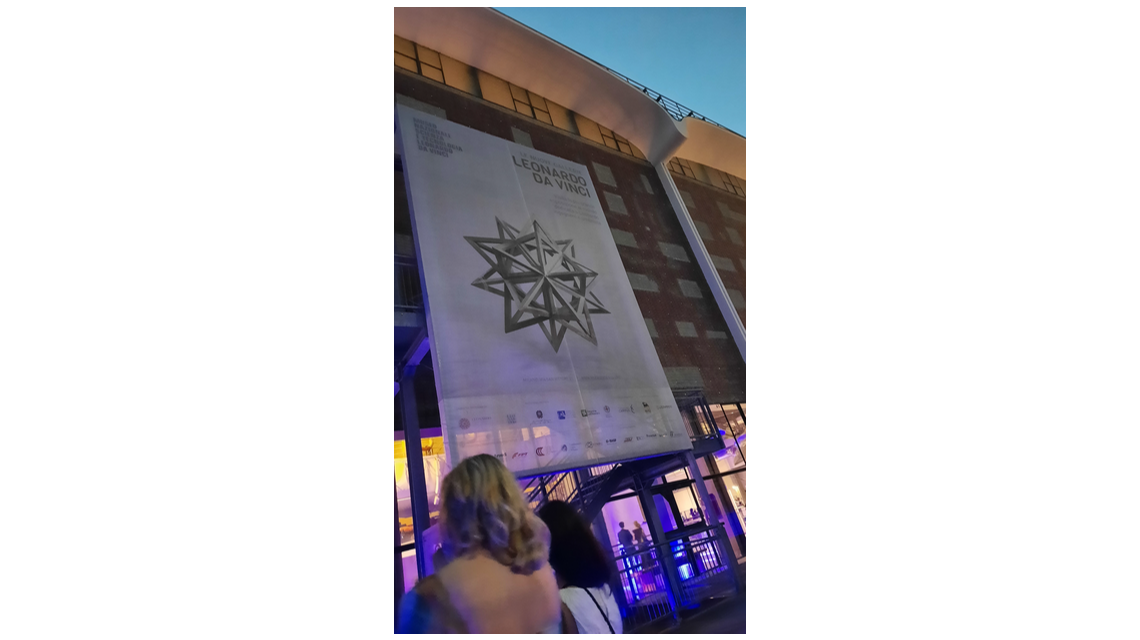 Get the party started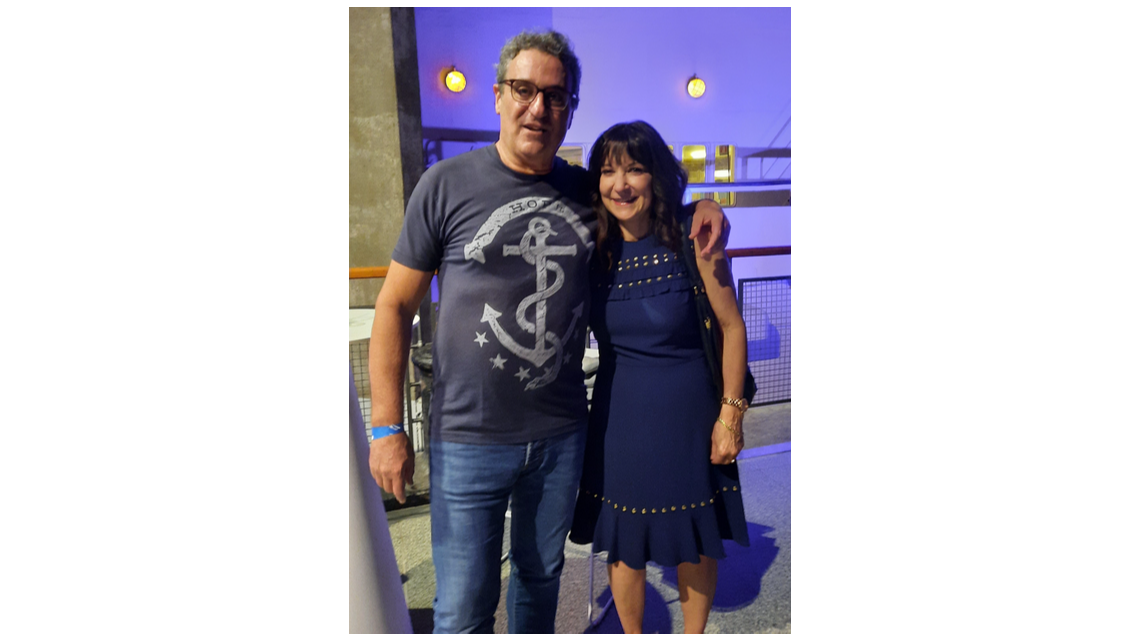 With Silvio Levi
_______________________________________________________________________________

As Esxence 2022 ended on Saturday, I sensed a general feeling of "happy tired": that people were exhausted from the show but pumped up and elated from being together again. Some brands I spoke with told me they had very good meetings, that they felt optimistic about the future but of course that they had the ever looming supply chain woes that have been plaguing everyone for the past few years. Some brands wished for "a different booth next time" while the brand next to them said "You can't complain: all you have to do is work!" There is no doubt that a lot of work will be going on behind the scenes for the brands, the perfumers, the distributors, the agents as well as for the organizers of Esxence, for me and my colleagues at Essencional. But aren't we the lucky ones who do what we love? Special thanks go out to Valentina Cagnola and her team at Equipe. She is always poised, elegant and so organized – Bravo!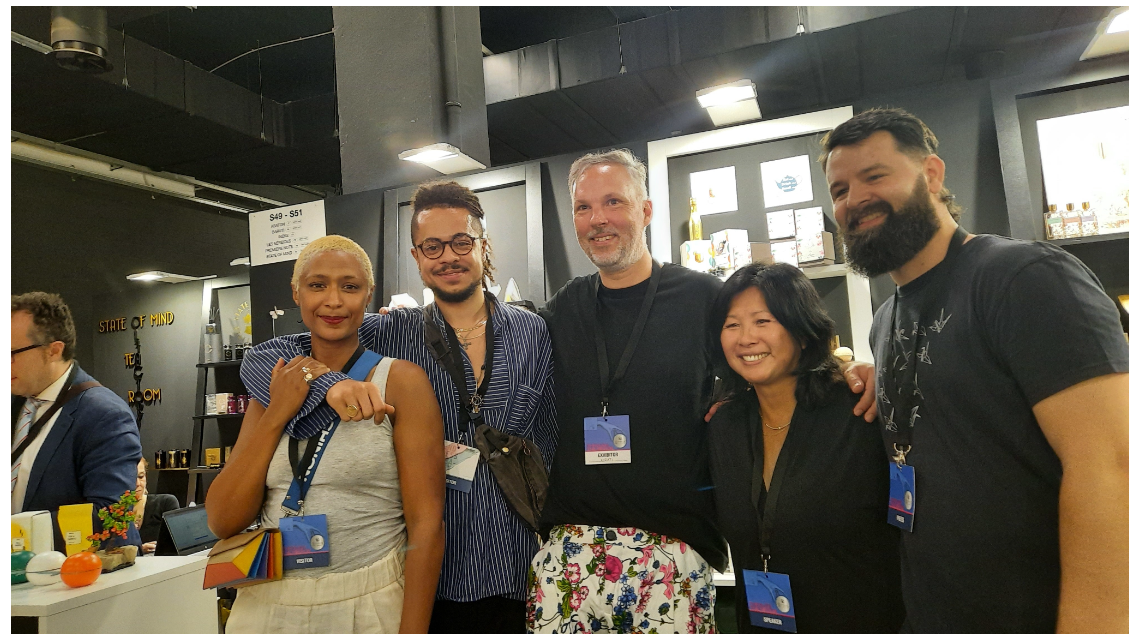 Happy tired!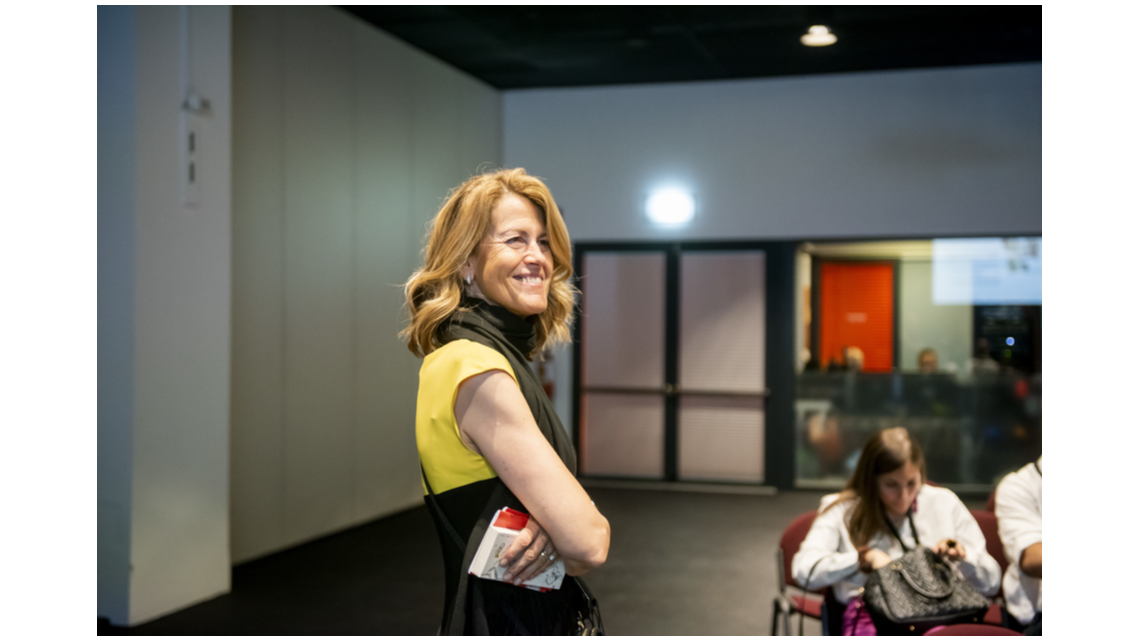 Valentina Cagnola
I look forward to seeing you all at Esxence 2023!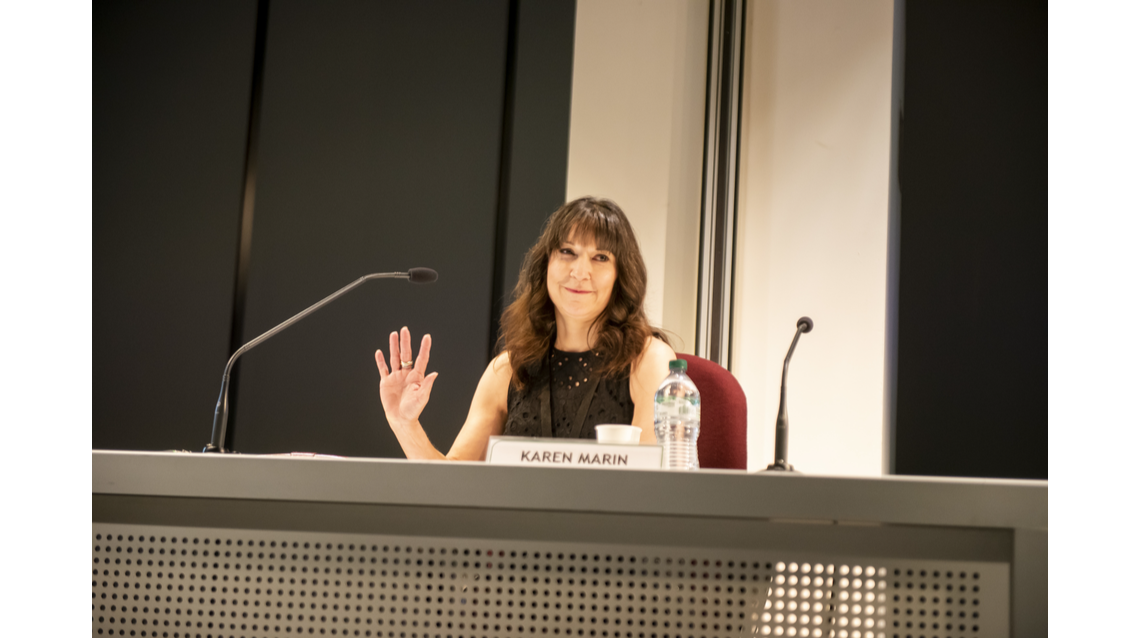 Thanks to Gabriele Basilico for the images