Erlai perfumery creates everlasting and blossoming springs
2022 . 12 . 08 | written by Laurence Arrigo Klove
The need for winter migrations vanishes in Bilbao. Erlai in Basque means 'swallow bird' as perfumes provide an adventurous experience and a never-ending spring.


The new perfume experience at Erlai gives freedom


Ainara, you have just reopened your perfume shop with a new design, tell us why and what for?
Claro que si! The new design is based on a different client experience triggered by a behavioural change. We have noticed that most of our clients want first to smell by themselves, play with the testers and afterwards ask for guidance. This free experience can now happen with our new shop configuration. And of course, we decided to add a touch of modernity into the new shop design.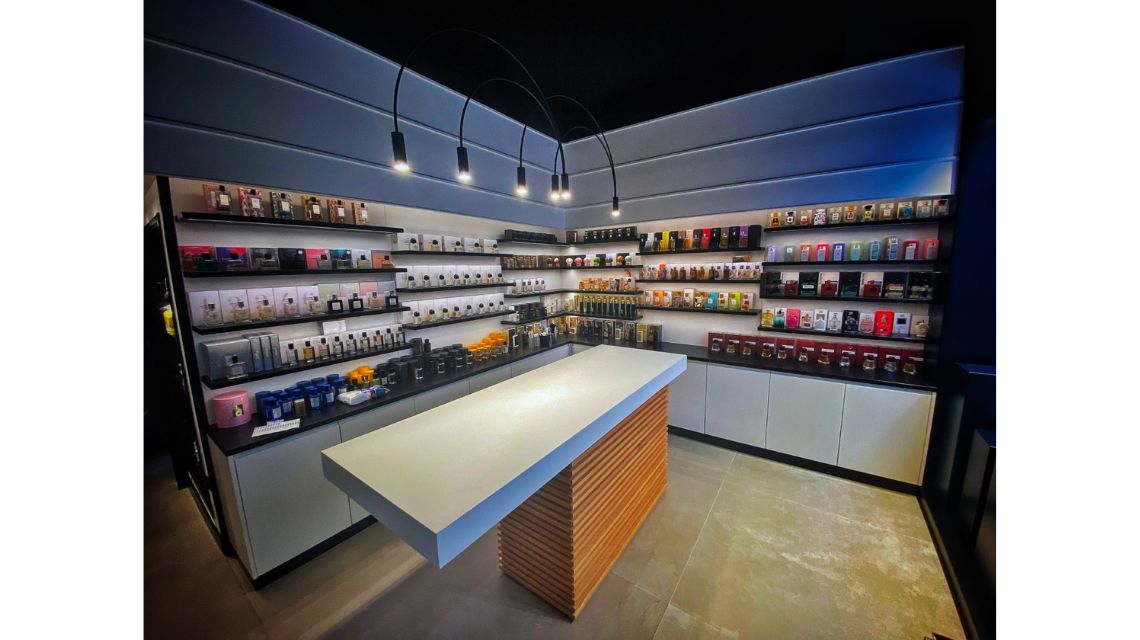 Now that we are up to date with the news, I want to ask you what exactly does 'Erlai' mean?
Erlai is not a Spanish word, it comes from the Basque dialect (Euskara) and it refers to the swallow bird, the favourite one of my grandmother. She founded with my parents the perfume shop and they chose this name to conceptualise their new business concept. Through perfumes, they wanted people to travel, to discover new experiences, to depart from winter, and return to enjoy spring always full of a new life. On a personal note, I was born the year the shop opened and was given the name 'Ainara' which is another word for Erlai. So, you see, the bird affair is very important for my family.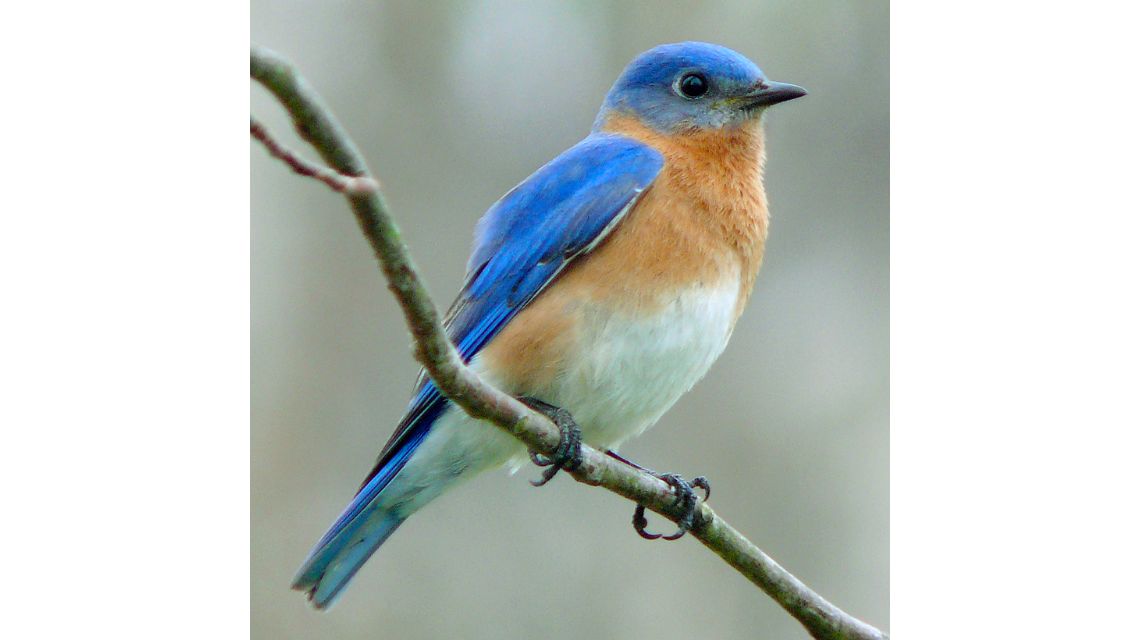 Erlai, or the swallow bird
Erlai offers a revival as if spring never ends

So, let's dive into the past and into your family story. Tell us about how Erlai started back in 1977.
Both my amama and aita (grandmother and father respectively in Euskera) were working in the perfumery sector and together they decided to start their own business and open a perfume shop in Bilbao in 1977. Over the years they had to adapt their brands strategy, especially in the 1990's when perfume chains opened. They then decided to move away from commercial brands and concentrate on artistic brands or perfume creators what we call 'Perfumes de Autor'. So, niche perfumery was the solution to differentiate ourselves but above all it was the only way to maintain our mission, to keep our passion alive and continue our work, day in, day out.



Niche brands revive the noble roots of perfumery

As you have inherited the business from your family, what is your personal imprint?
I have to say that my parents are still involved and provide me with great advice! My personal touch comes from my fine arts studies, I see and analyse perfumes as an artistic discipline full of creative projects. So, I really like to launch the most daring brands, the 'avant-garde' ones. Naturally, I am also very much involved in the digital world.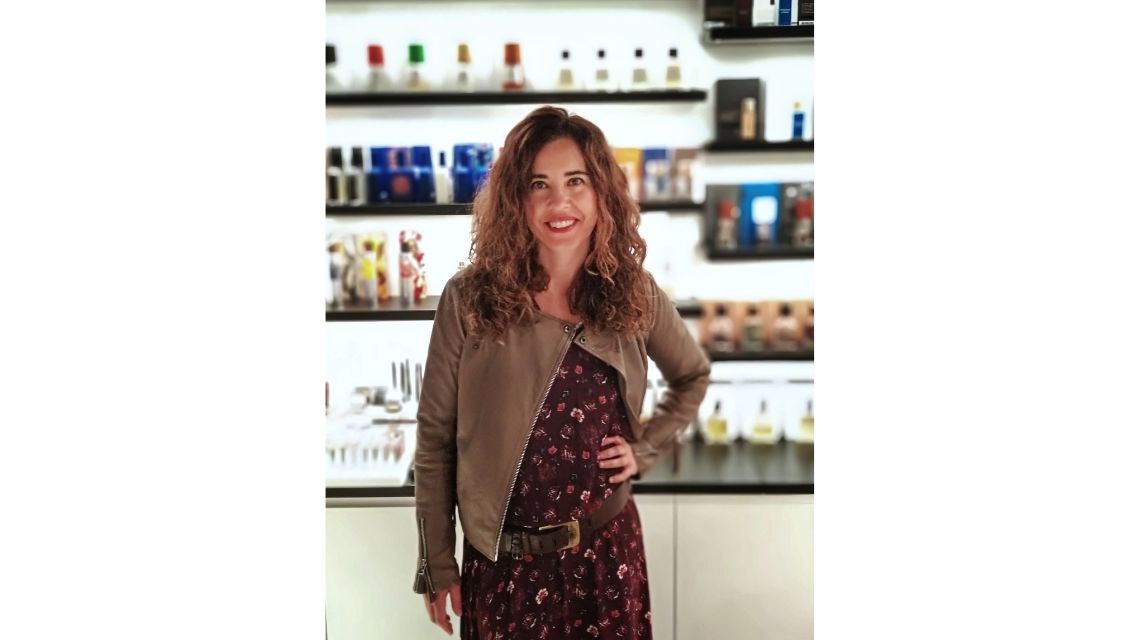 Ainara, the artistic daughter in charge of the perfume business
The artistic and daring perspective is essential

Is this the major reason for your shop winning the price of the best niche perfumery in 2021 in Spain?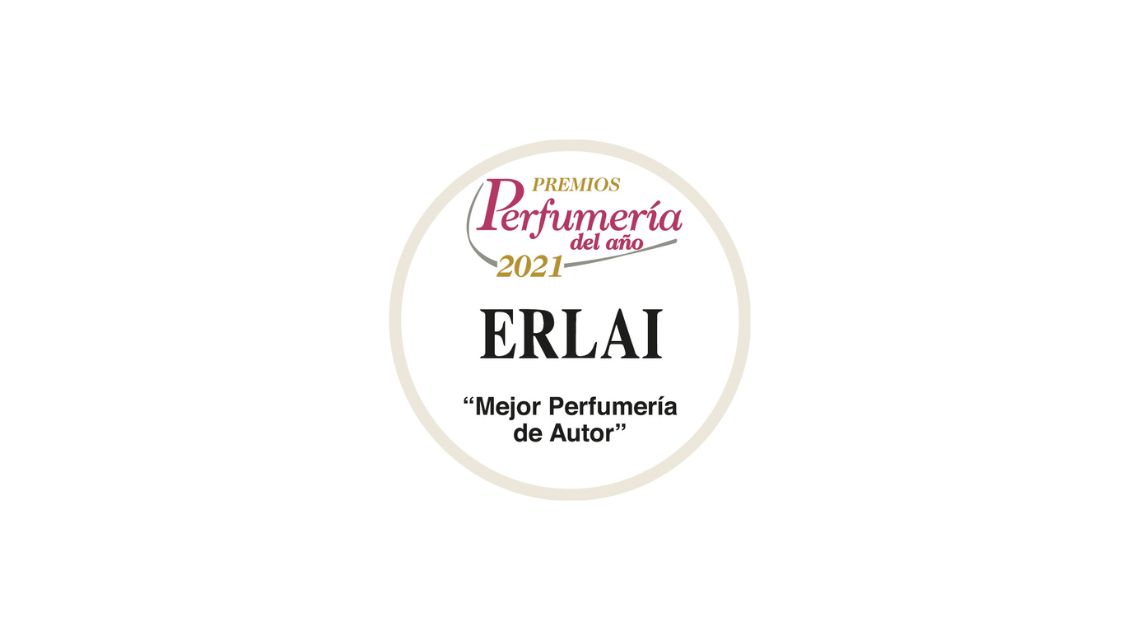 Erlai's price of best perfumery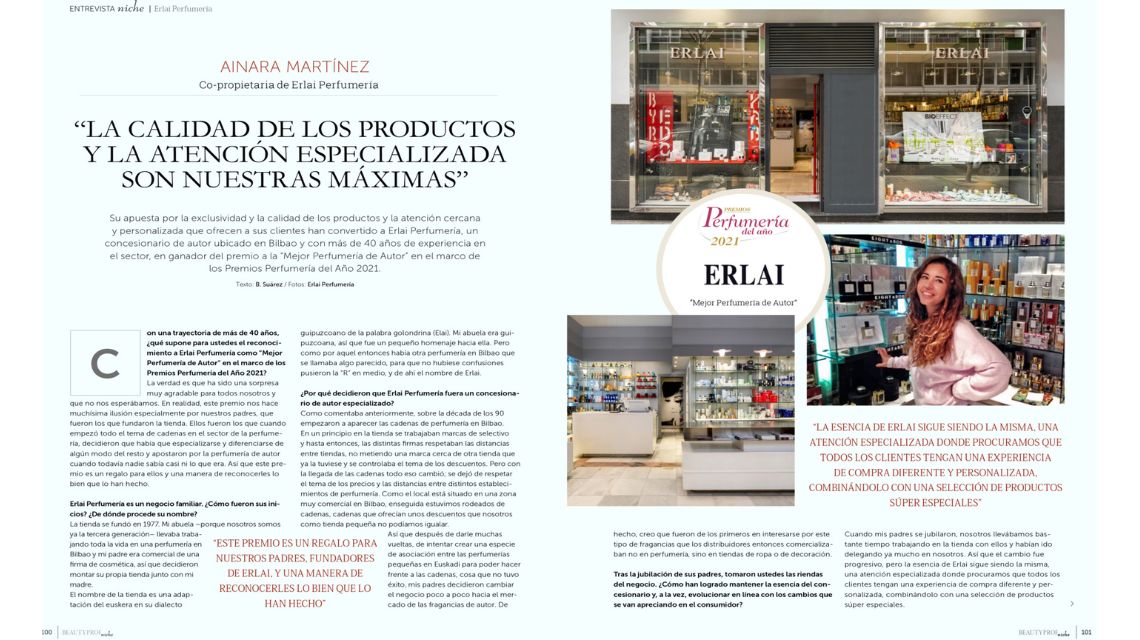 The article published by Beauty Proof
Surely the brands selection and the constant introduction of new brands was a major criterion. But not only. What is clearly unique is our perfume expertise gained over 40 years of experience, and our commitment to share it with our clients in a personal, patient, and friendly way. Before we introduce a brand we thoroughly think of our clients, will they like it, does it bring something different and with a high level of quality ….



Sharing our perfume expertise is our passion

How many brands do you have today in our portfolio and how important it is to carry Spanish ones?
Now, we have 50 perfume brands and 10 cosmetic ones. Carrying Spanish brands is a must for us as we want to showcase the talent of Spanish perfumers and their innovative vision such as Santi Burgas, Aller Perfumes, Toni Cabal…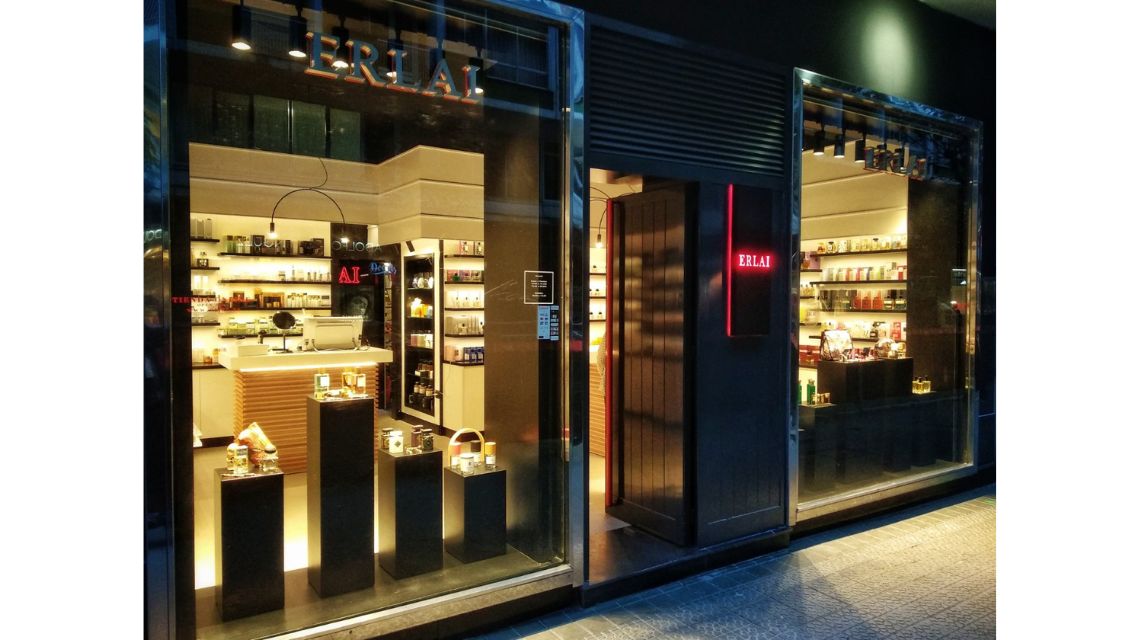 Erlai location in the central street of Bilbao, calle Bilbaína de Rodríguez Arias
Tell us more about the location of your perfume shop, as we know in retail 'location is king'
The shop location has stayed the same since 1977. This is one of the prettiest streets in Bilbao, full of nice shops and a positive buzz. It is called 'milla de oro' or the golden mile. The boutique has such a great location that there is no need to change. We also don't want to open additional shops at this stage as we are greatly expanding thanks to our phygital business model.


Can you give us some data on your digital sales and services?
With the introduction of perfume samples purchase, we have introduced a light discovery experience, our clients can try different perfumes before buying the full bottle. This has proved very popular. Now, our online sales account for 10% of our business but our realistic objective is to double it soon.


Now tell us about your client's profile and approach to perfumes
Our clients are extremely diverse. Some of them have known us for ages, others have discovered us through YouTube or other social networks. We have young customers as well as older ones. I must admit that most of them are women but that is changing too as more and more men are coming to us for an expert advice. What unites them all is the desire to have a unique perfume, one that generates an impactful surprise.



Friendship is Erlai's vision of a client experience

The Basque TV and newspaper cherish you as a cultural ambassador, what is your local touch?
I really think it is our warm welcoming of clients, our generous and amicable approach whether people buy or not and whoever they are and where they come from. I treat all our customers as if they were my personal friends.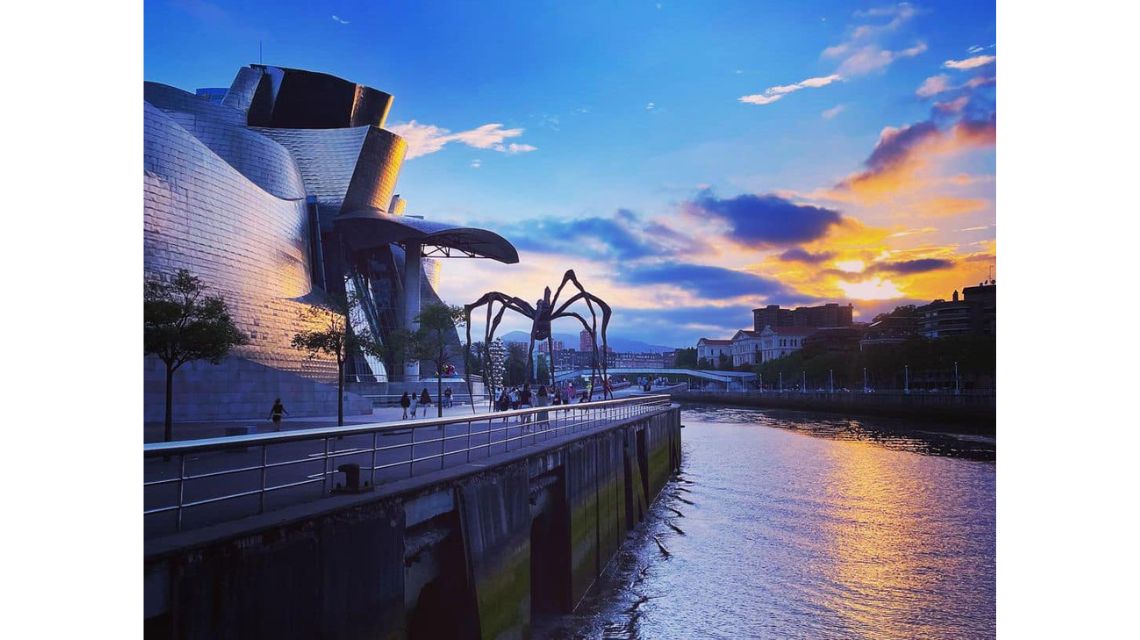 Let us play the game of 'if Erlai were a book, a painting, a colour, a piece of garment, a drink, a meal'?
100 years of solitude, novel by Gabriel Garcia Marquez, the Garden of Earthly Delights, a triptych painting by Hieronymus Bosch (housed in the Prado Museum), the colour red, I'll pick an accessory, shoes, a Bloody Mary and 'Salmorejo', the traditional tomato soup from Andalucía. (Red it is! Now it makes me think of 'tacos lejanos' from Almodovar)
---
Erlai is marking birdie after birdie* in a friendly way
Erlai is a perfumed family affair, belonging to the Basque cultural story, with a 'spring-bird' inspiration and with excellence at its heart. It takes extensive practice, sharp precision, and cunning strategy to reach their level of performance. Erlai's competitive edge also entails a friendly attitude. I am so happy to have learned some beautiful Euskera words, I hope you are too. Let's see how you say grandmother? if you don't know, go back to the beginning of the article!
*If you play golf, you know what it means. For those like me who don't, here is the definition 'it is a score of one stroke at a hole', in other words, an excellent score.
https://erlai.es/entrevista-en-la-revista-beauty-proof-con-motivo-del-premio-a-la-mejor-perfumeria-de-autor-2021/