DIVERSITY IN THE FRAGRANCE LAB
2020 . 12 . 04 | written by Karen Marin
According to a study by research group Brazen, the topic of diversity in the workplace started hitting the radar around 2008, soon followed by the concept of inclusivity. The need to recognize and value people's differences is vital for businesses, for society and for the common good as we all stand to benefit from a diverse mix of thoughts, cultures, backgrounds, experiences and identities. Thinking about these subjects, and especially in light of the volatile events of 2020, led me to wonder about diversity in the fragrance lab. I reached out to three perfumers, each with a unique story and background. I met Alex Lee, perfumer for Mane, about 8 years ago when we bonded over being ex-San Franciscans who relocated to Paris. I was introduced to Shyamala Maisondieu, perfumer for Givaudan, at a small party, during which we discovered our mutual love for scent and art. And Luc Solomon, entrepreneur and bespoke fragrance creator at The Elemental Fragrance Company, recently Zoomed into my life. As I put this article together I was surprised to find so much commonality, shared opinions and a lot of enthusiasm and optimism.
When & how did you first become interested in fragrance?
Alex Lee: I think when I was about 4 or 5 years old I used to chase the girls in my kindergarten because I liked to smell their hair. Something about that clean smell from shampoo intrigued me. As I got older when I went shopping with my mom and sister, I'd drift off to the fragrance department to smell everything. I eventually started collecting fragrances and I got into the online communities, starting with Basenotes. The New Yorker article Chandler Burr wrote about Jean Claude Ellena and the creation of the Hermès fragrance Un Jardin sur le Nil was a turning point for me because this is when I realized fragrance will be much more than just a hobby.
Luc Solomon: The power of fragrance has always been like magic to me. As a child I lived in a small town in South Carolina where my grandfather had a farm. My grandmother was an avid gardener and had a lot of flowers in the yard. I remember freesia and honeysuckle, a fig tree on one side of the house, and then pecan trees on the other side. Across the way, on the other side of some train tracks, there was a tobacco field. So it was just an amalgamation of so many scents every day, and those sensory memories have stayed with me all my life.
Shyamala Maisondieu: I have always loved smells. I grew up in Malaysia where you are surrounded by fruits and flowers. I remember how we had frangipani flowers which I used to put in my hair when I was a child. But the job of a perfumer was not well known in Asia. What attracted me to the profession was the fact that it is a mix of the scientific and the artistic. You use a lot of scientific knowledge and proceed in mathematical ways while at the same time you are inspired by emotions which is where I have the artistic output.
What values or traditions did fragrance have for you through childhood and as you grew up?
AL: My father was a professor and my mom was in pharmaceuticals, and neither one wore fragrances. My dad was from Singapore, famous for the durian, and my mom was from Taiwan, known for bubble tea, and I remember travelling to these countries and being overwhelmed by the various smells, mostly of food. In fact, I learned about the olfactory world through cuisine. My dad used to have a Thanksgiving party every year where he invited many international students. It was a potluck and I remember smelling curries, fish sauce, spices, and so many different foods. It was my favorite day of the year.
I also remember that it was important for my dad to plant rosebushes in front of every house we lived in. The smell of the roses brings back memories for me.
LS: My grandfather would always wear Brut. He had the soap, the fragrance, everything. And it was horrible. I knew when it was my time to wear fragrance, I didn't want to smell like that. Men's fragrance always smelled so rugged and outdoorsy, but it didn't have to be that way. You can smell sensuous and not be so overpowering. In high school I used to go to the fragrance counter at the department stores after school and I would spend time there smelling different things. My all-time favorite from back then was Fahrenheit. It's still so unique.
SM: I grew up in a very rich sensorial environment. Malaysia is close to the Equator, and they say that the closer you are to the Equator, the more fragrant flowers and fruits tend to be. Food has also had a big influence. My mother used to cook with many different spices and in fact she grilled and fried each one individually. It allowed me to identify each spice such as coriander, fennel and ginger, by its odor, even though in the end, the spices were mixed together. Also, the fruits are very pungent, such as durian, and I loved it.
Where did you do your training?
AL: I studied to become a doctor as an undergrad because I wanted to help and heal people. Giving advice to someone about fragrance, and this person thanking me for awakening his olfactory senses made me realize that I could help people through scent. I attended the Grasse Institute of Perfumery, and then I got my masters at ISIPCA before being accepted into Mane's Perfumery School.
LS: It's quite different than the traditional path to perfumer. I have a Media & Arts diploma then I studied general psychology and then I got my master's in clinical psychology at Columbia – all very far from fragrance! When I stopped practicing I grew a beard, but there was a place on my face where my beard wouldn't grow, so I decided to create a beard oil. The first one smelled horrible and this was the lead in for me to start dabbling in the fragrance world. I went online and started to study fragrance. I took a few courses at the Scentsorium in New York which got me more involved in scent creation. We were small groups of less than ten people. I immersed myself in perfumery. I studied the great perfumers and the techniques. I invested a gazillion dollars on the oils. Then I started travelling so I could source good materials to make my own tinctures. It's at a grassroots level where I'm out there collecting ingredients. I've had to break certain materials down and come up with my own combinations, which requires a lot of experimentation. But it also means no one will be able to duplicate my work since time, strength and composition varies in the processes I use.
SM: I had wanted to be an astronomer but I ended up studying chemical engineering. I had a scholarship which brought me to a reputable university for engineering in England, and when I went back to Malaysia I was looking for a job in engineering. But I was attracted by a notice Givaudan had put in the newspaper looking for candidates with a chemistry background. What really caught my eye was that it mentioned there would be travel, and that was really attractive to me. Givaudan was moving its Asia headquarters from Hong Kong to Singapore, and they were looking for people in that area. They initially wanted to bring us on, train us to be perfumers in France, and then send us back to Asia. While in France I met Antoine, who became my husband and that's why I stayed in France.
What positions have you held and with what companies?
AL: I did some internships at other houses but have been at Mane since 2011 where I progressed through the levels of trainee to junior perfumer to perfumer.
LS: As I mentioned I started out practicing clinical psychology and then through a series of events came to be a bespoke perfume creator and entrepreneur. I founded The Elemental Fragrance Company in 2018.
SM: After completely my training I worked for about a year for Givaudan. I was supposed to go back to Asia, but my relationship was serious and I decided to stay, but I had to leave Givaudan. Antoine was working there and he had become well-known. The fact that we were together made it hard for other companies to hire me. Finally I got a break from a Japanese company called KAO. I learned a lot there because it was a small company, it was very multi-cultural and the senior perfumers really coached us. We were five perfumers, two junior and three very senior ones who were English, French and Swiss. I worked on a lot of diverse products like shampoo and laundry detergent. KAO eventually decided to relocate their headquarters to Spain, and in 2006 I went back to Givaudan. That was when my fine fragrance career really started.
How have you fared through 2020? Has the volume of work varied over previous years? Has it been difficult to find projects? How have you personally coped to get through it all?
AL: COVID-19 has really allowed me to slow down my routine. We have shifted to partially working from home. This new organization provides a calmer ambiance with fewer interruptions (luckily I don't have kids yet!) which helps the creative process. We have been very lucky at Mane because we are getting a lot of opportunities and I think it shows that we are building trust with our clients.
LS: Confinement has been pretty interesting. At first it was a bit depressing because I had been on a good roll but then I had to stop and think about what I was doing. My girlfriend is involved with a company that creates and sells spiritual products. She asked me to create two spiritual fragrances for her. I thought it was a little weird, but I did some research and I came up with one fragrance to help with manifesting (Manifest Them) and another called Get Money that is used with a money candle. They all come with prayers and elements that you use to concentrate on drawing things to you, such as success, money or love. And from February until now we've sold about 5000 bottles! Consequently, people then became curious about the rest of the products I make. So this project, along with my regular fragrances, has been a great opportunity
SM: Our clients seem to be in a bit of a frenzy because fine fragrance has been hit hard in terms of sales. So I think in response to that, the projects have increased. My clients are really focusing on new projects, some of which aren't planned to launch for one or two years. But I think since they are also in confinement, they are more anxious to get the first trials quickly so they have something to work with. I have over a dozen active projects right now, and I'm excited about all of them, but it's stressful! I make time for everyone and my relationships with my clients are very important to me. The emotions we feel are almost the secret ingredient in a bottle.
Do you believe your ethnicity brings a unique point of view to perfumery?
AL: I'm in a very unique position because I was raised in America, my background is rooted in the Asian culture and I have the French know-how, having lived in France and obtained nationality this year. I can bridge many cultures. With my current projects, I work on a lot that are local but I also have many that are destined for the local Chinese market. I understand the culture, the codes and the smells that appeal to most people. My love of food really helps because I understand that we have an emotional connection with food, kind of like we do with fragrance.
LS: I believe that my ethnicity brings a certain type of passion and sensuality into what I create, being a black man in America comes with a heavy load to bear, drawing on that pressure and events of the past, present and future it allows me to tap into that pain and glory of those emotions. It makes for great creativity in this art form, and it allows me to make products with complex characteristics and depth to them.
SM: I think everyone has a rich background. For sure I smell differently than many people. In this field we share the same language to speak about fragrance, but my scent memories and references are different. When we were studying raw materials we were taught to link it back to our past because smells are very emotional, and when you link it to something in your past you remember better. But some raw materials smelled very differently to me than to my peers. In the first few years of perfumery, I would associate things to memories I had which others didn't. Think about Soya milk or a fruit that a European perfumer wouldn't know, such as green mangoes. I have also learned about the French culture, French food, and the way French people approach scent, but I have another background. I know how Asians smell; I know what they like. I have a different variety of colors in my head. It was very different when I first came to France. Now I take it to be a strength instead of a weakness.
What is the biggest challenge you have faced?
AL: I think I would have to say coming to France and adapting to French culture, social codes and conduct. As a foreigner you are always afraid of making mistakes, mispronouncing words, ruffling feathers. Eventually you get to a point where you can live without worrying about making errors, and you know you are doing more that is right than wrong. But it takes time. Working in the French culture is also very different. I had to learn how people do business, how they work creatively and I had to adapt. Ultimately it lets you earn respect and be seen in a positive light.
LS: The biggest challenge has been to be taken seriously. As a black man in America, people automatically would think I was peddling cheap products especially when I was trying to get into certain stores. People look at black and brown people as if we only do things from our native backgrounds. That may be the case but not always. I would send my discovery sets for review and I found that people hadn't even taken the time to read my brochure or smell the fragrances I had sent them. This is hurtful but it made me work harder. It doesn't happen as much anymore as it did in the beginning.
All you can do is do your best and be your best and your work will eventually speak for itself no matter what color you are. And you have to put out fantastic work, and that's what I'm all about.
SM: I think it's been a series of challenges! Starting the school was a challenge, then after, the challenge is to create perfumes that will sell. Coming to fine fragrance, the challenge was also to blend in, to work with the French Parisian set, to understand this world where there is almost a set of codes and even a dress code which is important to respect.
But the biggest challenge is probably trying to remain true to oneself. Moving to another country can be when you become proud of your origins. There is a fine line between trying to blend in while being true to oneself – I am still Indian, and I am still Malay while living in France – so I'm straddling three cultures! Sometimes it is a challenge for me to make myself heard in a culture that tends to be outspoken. There is an Asian part of me that respects hierarchy, obeys rules, and is quiet and polite, yet in France, people speak out and are vocal – and I love that! I am proud of my identity, which now may be considered a plus, and I see that people are interested to know about me and my background.
What do you consider to be your greatest achievement?
AL: I would say it's becoming a perfumer. I am able to "heal" people, bring joy and make people feel better through fragrances. And I am also the first Asian-American fine fragrance perfumer in France. I have been very fortunate because Mane saw in me the creative potential to work in fine fragrances in Europe whereas other companies only saw my value in creating consumer goods for the US and Asian markets.
LS: My biggest achievement? Understanding people. While I was practicing I ended up having insight to understand people and then I started wondering what people would smell like? This really helps me in making my formulations. I can have a vision of someone and it will inspire me to create a scent that will complement their style, their persona.
SM: When I think about the fact that I'm a woman, I'm Asian, and I'm dark skinned, I realize how touched I am that I am here and doing this job. I would say there are three key achievements that stand out to me. In 2018 two fragrances I had created for Tom Ford, F*****g Fabulous and Oud Minérale won Fifi awards. I was very proud and so happy for this recognition. Then in 2019, I was awarded the Prix Coty which recognizes a perfumer for their body of work. This is very prestigious. I had to submit several fragrances that were sold on the market for evaluation, and then it goes to a blind test by a panel of experts who vote. I think there were twenty other contenders and I remember sending Charogne (Etat Libre d'Orange) and Run Free (Cologne Mugler). When I won, I really was beyond words, I was so honored! And the last moment concerns Lancôme's Idole. I'm very proud of this project because it was also a big success for Givaudan. It required a lot of teamwork between the perfumers, the lab assistants, the salespeople, the evaluators – it was a 4 and a half-year project. The day we found out we had won the project, we all celebrated, the whole team together. And then we won the Fifi earlier this year.
Do you have a favorite or surprising moment in your career that you would like to tell me about?
AL: I will never forget how excited I was when Christine Nagel called me to let me know, after a long and grueling interview process, that I was one of 2 candidates accepted into the Mane Perfumery School.
LS: When other people come to you and commission you to make product for them it affirms that what you're producing is good and that people like what I do. This was a sign to me that I have a gift. I had a Breast Cancer foundation come to me. They do a yearly gala in New York City, and they approached me to do a fragrance. They loved my work and they selected three fragrances to produce and sell. That was the first time I was commissioned to do a project. Currently I have six clients. Sometimes it's overwhelming, and it's a feeling of being truly blessed. I'm grateful for the opportunity to produce and reach other people with this artform.
SM: I remember arriving in Nice in the South of France to go to perfumery school. From the airplane window I could see this blue, blue sea and palm trees which reminded me of home. I knew I had finally made it to start something new in my life, and then I said to myself, "I'm going to become a perfumer". It's the beginning of the whole story up until now.
What do you wish the fragrance industry would do?
AL: I wish the industry would lobby for perfume education for children as part of the general education program. It could be fun for kids! They could learn about pleasant and unpleasant scents and also odors that alert you to situations like fires and the smell of gas. Appreciation comes from learning, so if the process starts young, we could have a larger population who appreciates and understands fine fragrance.
LS: Fragrance is a form of art and perfumers, as artists, are always critical about themselves and what they do. I wish the fragrance industry would be a little less judgmental on niche brands. We aren't cheap, our work is as good as someone who has a multi-million-dollar lab. Yes, we are smaller but our work is respectable.
SM: I wish the fragrance industry would take more risks. I think we're relying a lot on tests; we can even be paralyzed by that. I take more risks with niche, but even now the niche brands are starting to pull back. We have to remember that sometimes the Classics became classics because they were different.
For more information, visit:
https://www.manescentedsuccesses.com/alexlee
https://www.theelementalfragrances.com/
https://www.givaudan.com/fragrance-beauty/perfumery-school

SOURCES
https://www.brazen.com/resources/a-brief-history-of-diversity-in-the-workplace-infographic
https://www.cipd.co.uk/knowledge/fundamentals/relations/diversity/factsheet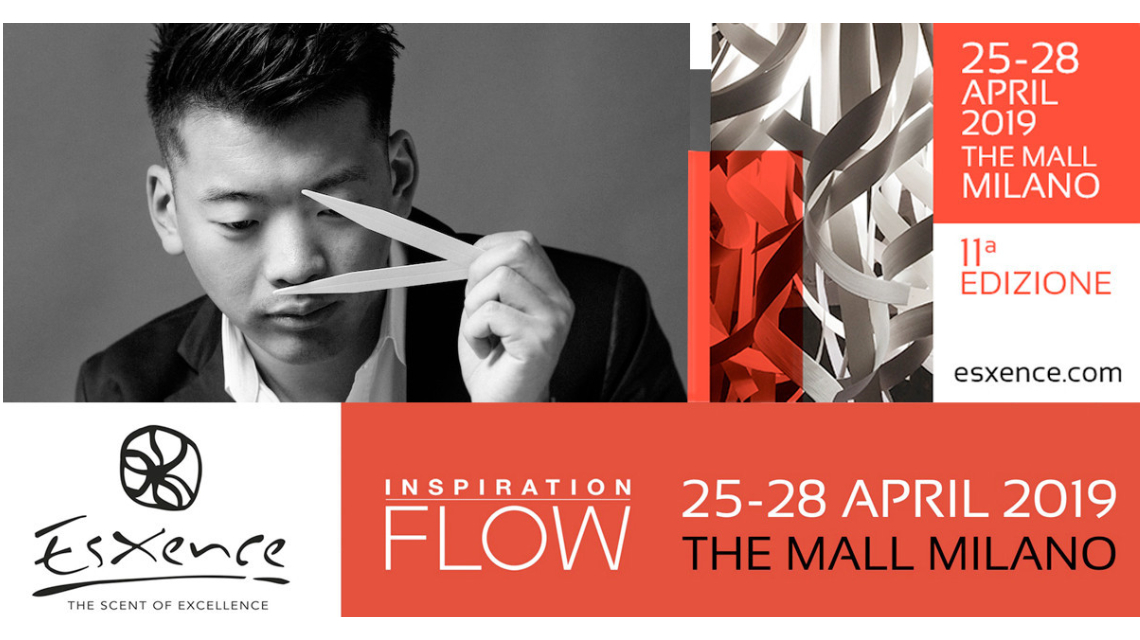 Alex Lee at Esxence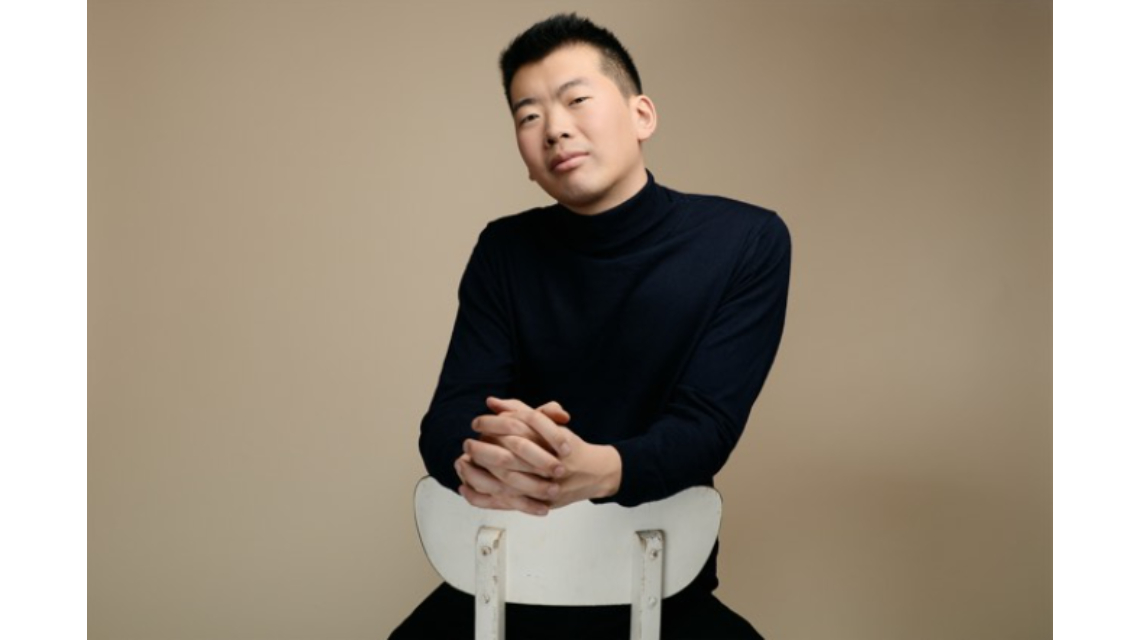 Alex Lee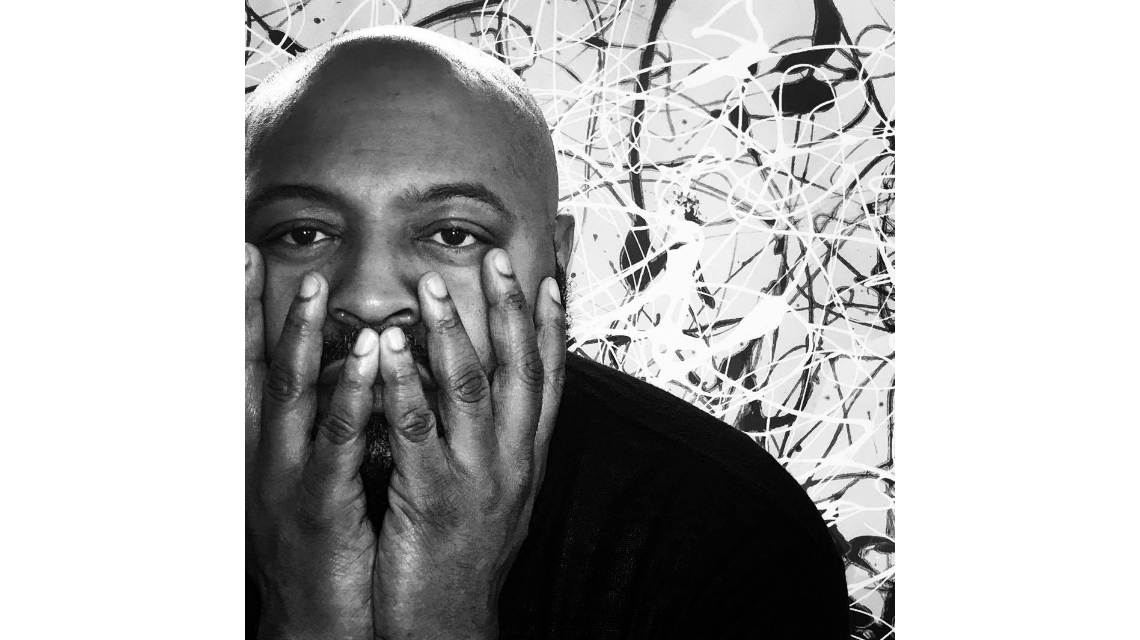 Luc Solomon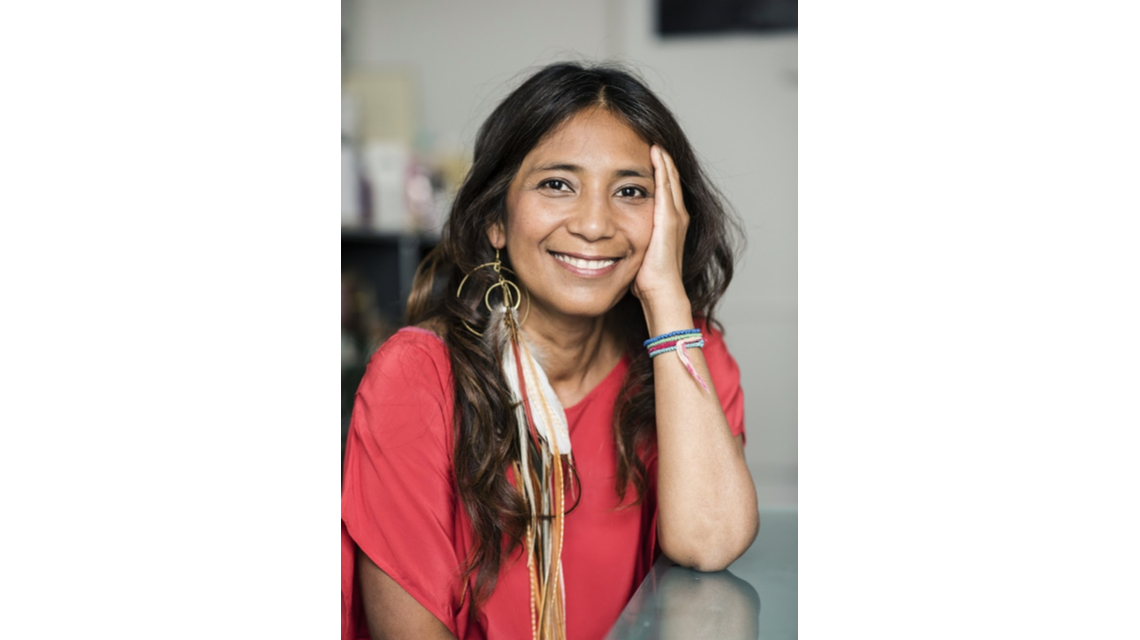 Shyamala Maisondieu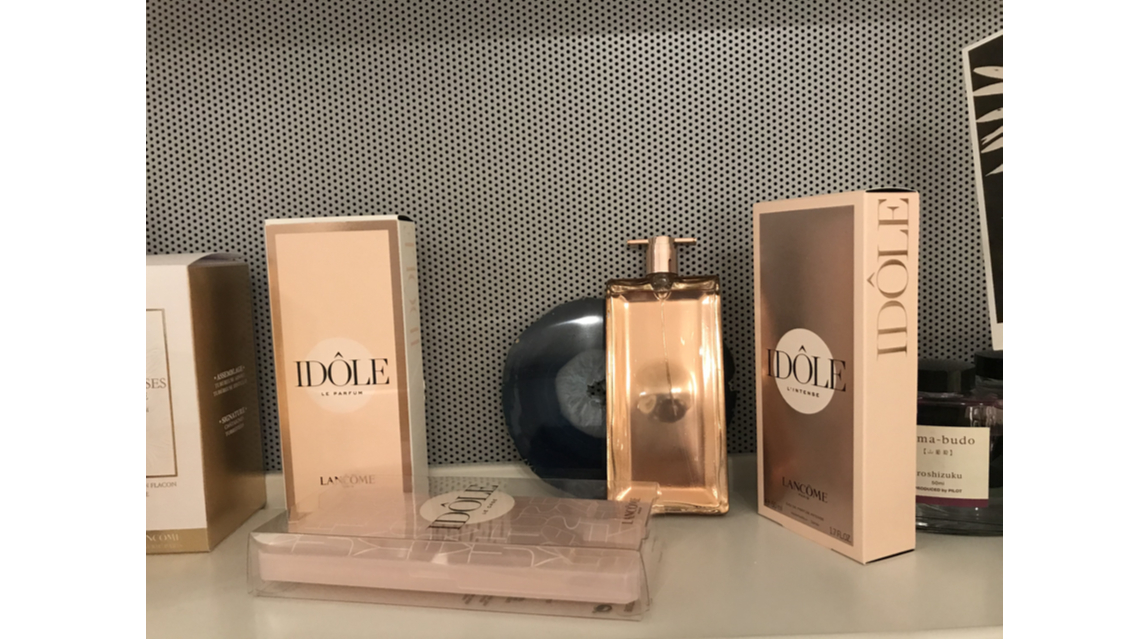 Lancome Idole Shyamala Maisondieu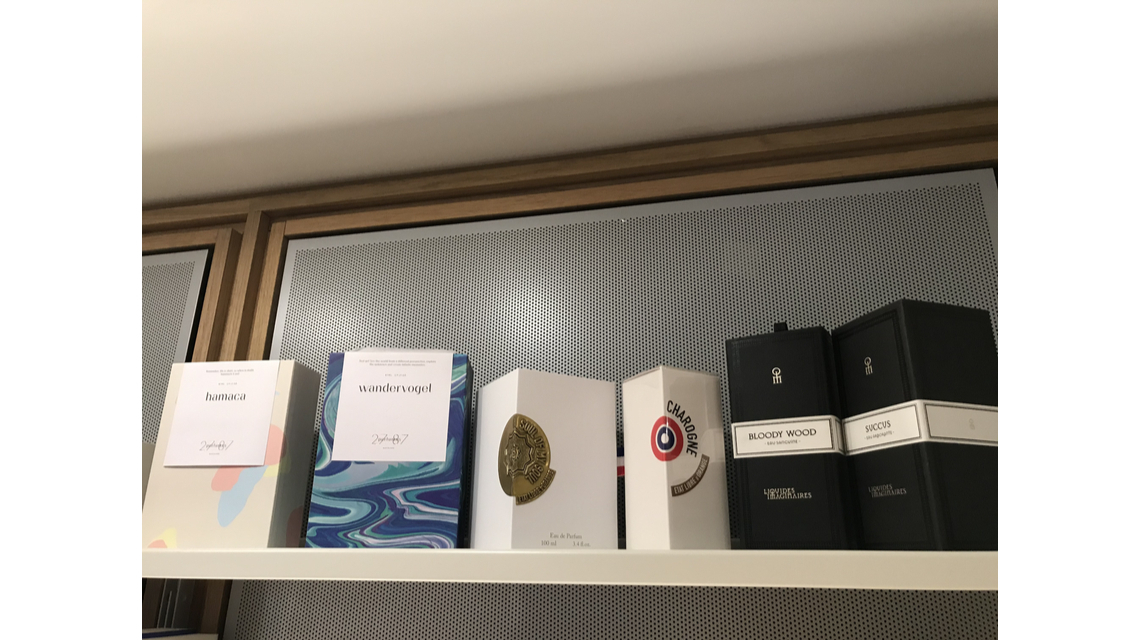 Fragrances by Shyamala Maisondieu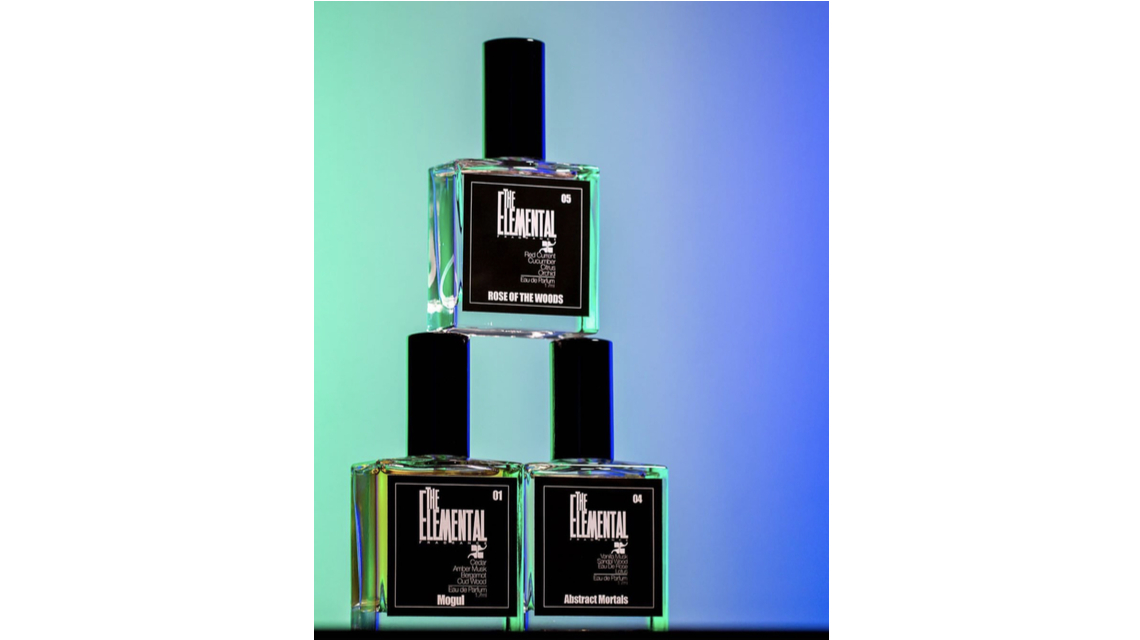 The Elemental collection