Carving out a niche for Artistic Perfumery in Nigeria
2021 . 09 . 10 | written by Karen Marin
According to Euromonitor International, Nigeria boasts a beauty and personal care market that's expected to exceed $1.3 billion in 2022. Consider also that the country counts more than 43,500 millionaires (USD), meaning there is opportunity for the luxury goods market. At the beginning of the year I interviewed Femi Olusola, a self-proclaimed "fraghead" in Nigeria who created the Seinde Signature Experience Studio in Lagos to share his collection of 1000+ fragrances with the public. Never one to sit idle, he has doubled his Instagram followers since January and he just celebrated the grand opening of his fragrance boutique called the Salon de Parfum. I caught up with him on Zoom to talk about his recent projects and the business potential in his country.

We spoke in January and ever since I have been following you on Instagram. You are really active. Do you ever take a day off?
When it's your passion, it doesn't feel like work. I also put relationships first. When I opened my Instagram account people started contacting me to find out where they could buy the best perfumes and what to buy; I had and still have people from not only within Nigeria but from other parts of West Africa, US, UK, Germany and other places calling and messaging for all kinds of information. I feel honored and I always ask, What can I do to help you? I answer people all the time and I enjoy it.

You had also told me you were planning to grow your trading partners.
We don't have a lot of niche fragrance in Nigeria, and most of the local boutique are selling 80% mainstream fragrances so it is challenging to get niche. We want to have trading partners spread across the country and we're screening them. We are becoming the home in Nigeria for niche brands from all around the world and it's one of the reasons why we decided to open the boutique. We have already signed with over 15 partners from all over the country to have exclusive distribution of our lines in Nigeria. In fact, we just had an awards dinner to thank the people who have been with us since the beginning. They supported us, they believed in us and they have helped us to reach people we couldn't have done otherwise. We shared our road map with them that night, to show them what we are going to do and how we are going to grow together.

What has been the biggest challenge to overcome in growing this part of your business?
There have been some challenges shipping goods into the country because of COVID which has created unforeseeable time delays but we have been able to work with intermediaries to get things from anywhere in the world - I guess this is something we have to live with.

Let's talk about the boutique.
In Spring we were finishing the cabinets, putting in the decorations and getting ready. You see, when people come to the Experience Studio they often want to go home with fragrances they discovered. Now the boutique makes this possible so it's a service for our clientele. The official opening was in July and it was fantastic. Folorunsho Alakija, Vice-Chairman Famfa Oil, who is the wealthiest woman in Nigeria, came to do the ribbon cutting. She was interviewed by ARISE TV News and she said about us "If you walk past someone who smells nice, you'll want to retrace your steps back to them. You want to smell nice too. Seinde Signature has scents that I have never smelled anywhere else. And now I've been wondering - where does he get these fragrances? He has some very unique ones. We don't even have to go abroad anymore."
That speaks volumes!
What are some of the brands you carry?
We have pver 30 brands and over 300 products. We have something for everybody. We have European brands like Masque Milano, Ahwaz London, Daniel Josire, Meo Fusciuni, Testament London, Francesca Bianchi, Electimuss London, Modern Mystery Mark, Wesker, and Aulentissima. We have international brands such as Argos, Alghabra, Bortnikoff, Eris, Ankakus, Min New York and Imaginary Authors. And we have local brands including Catherine Omai and Perfumeology101. I have many brands that WOW people!

How do you create your assortment?
Creating the boutique has been a huge project because it's a showcase for what is really happening in the country. I saw the opportunity; I saw the gap between what people wanted and what they could find. So this is the gap that we are going to fill. It's more than just being a businessman; it's about having a feeling, and I'm a fraghead. For me, if I smell something, I can tell if it's going to do well. And then I want to bring the brand into the country. Right now I'd like to add Frederic Malle, Maison Francis Kurkdjian and Thameen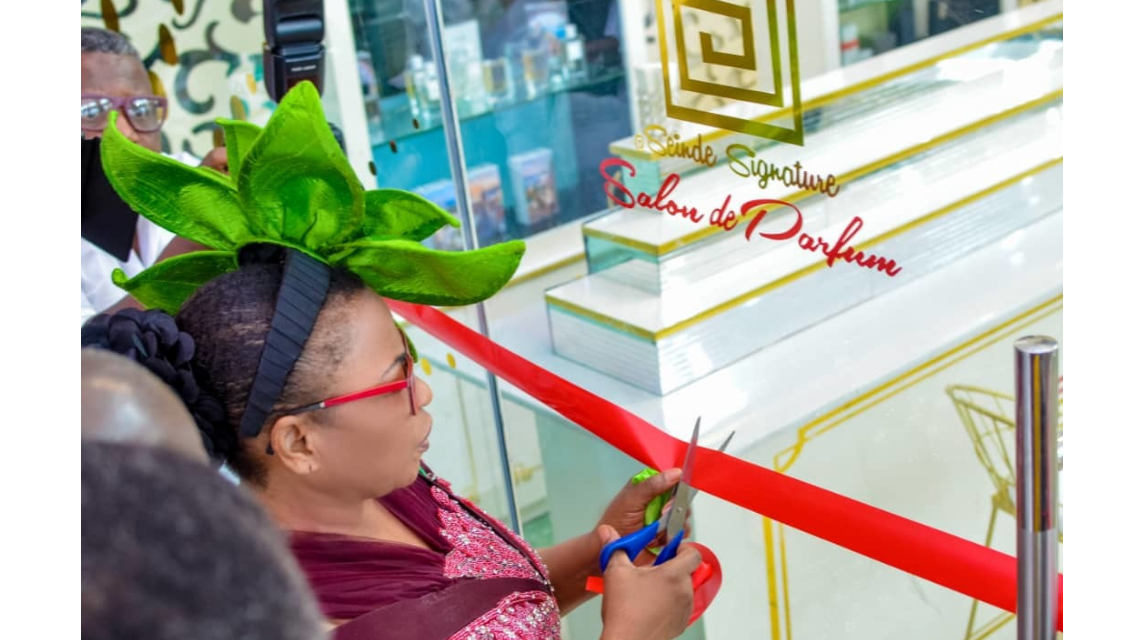 Vice Chairman Alakija cutting the ribbon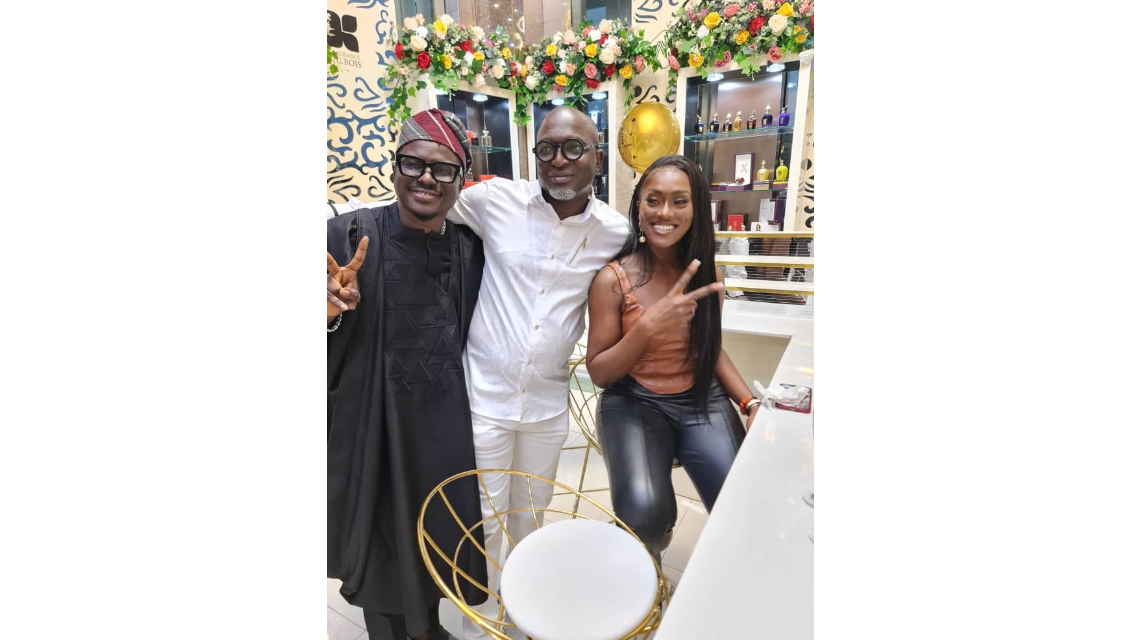 A happy day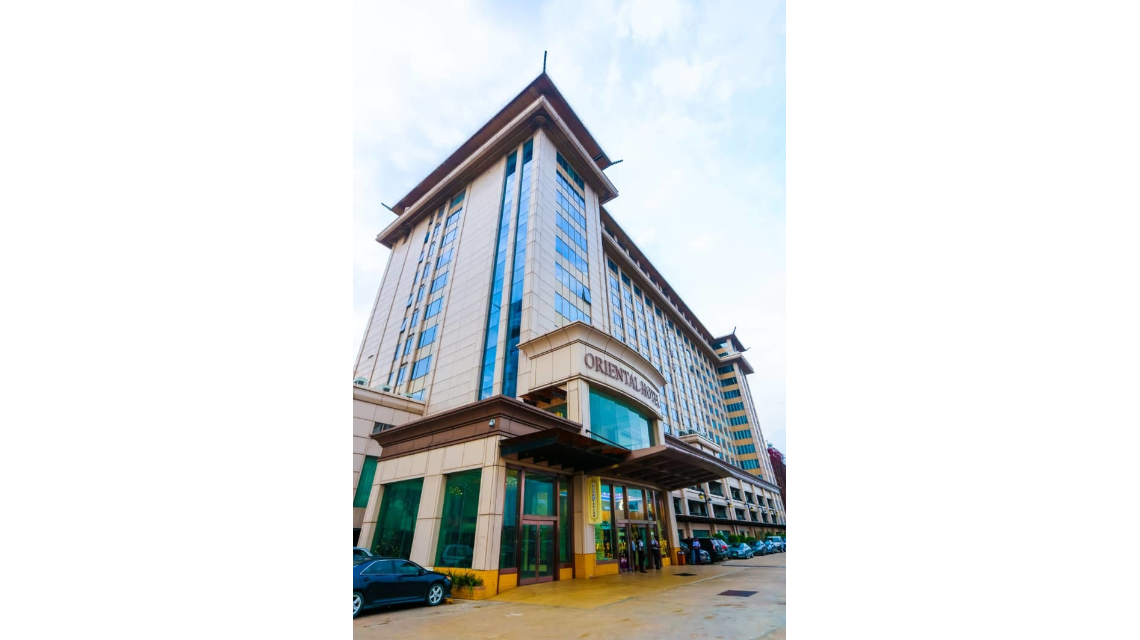 Exterior of the Oriental Hotel
Now tell me about the website. Does the assortment differ from what you sell in the boutique?
We have recently changed and rebranded the outlook of the website and it went live around the time we opened the boutique. The online store will carry what we have in the boutique and then we will have a site to show what is in the Experience Studio. The studio will be purely for discovery and then people will be able to buy from our collection in the boutique or on our eCommerce site

How do you see the business outlook?
Well, Karen, you have to come to Lagos! Let me tell you something, the number of followers you have on social media is an indicator of the size of the market. The potential for business in Nigeria is untapped. We are inviting brands and manufacturers to bring their creations into the Experience Studio so that they can be discovered in the Nigerian market. They will see firsthand the kind of opportunity that exists here. Some people aren't interested in coming to Nigeria but they may be ready in 2 years – but by then the opportunity may not be here anymore. Right now, it's massive.
So coming to Esxence in March next year will be key for us: to come and to smell fragrances, to meet the people behind the brands, to get some of their samples and to put them in the Studio first. And then we'll see!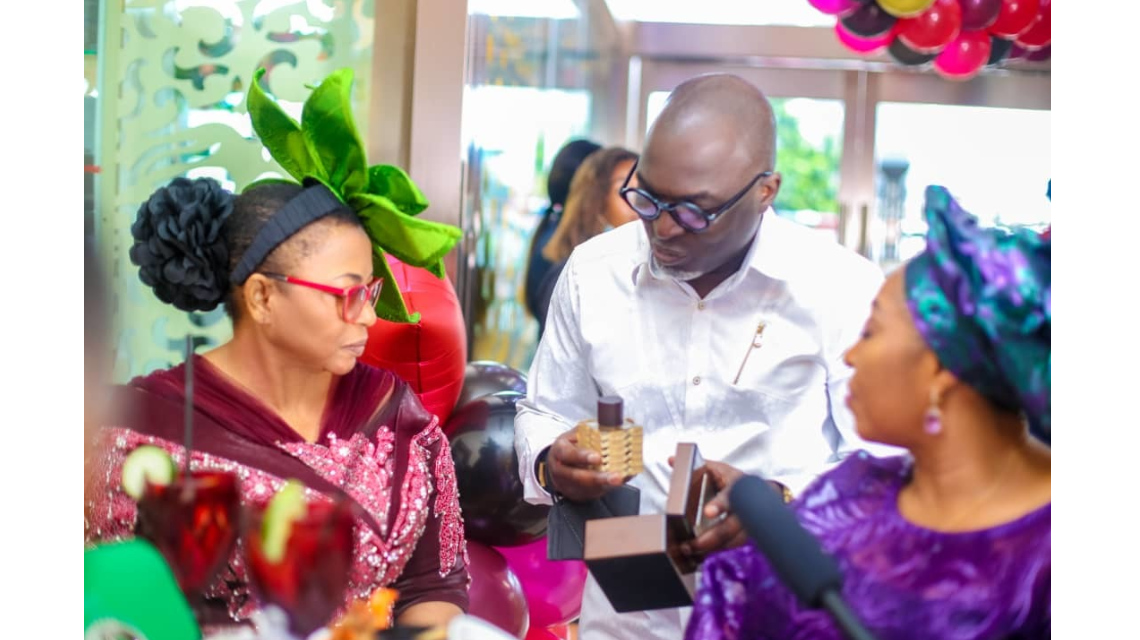 Sharing the passion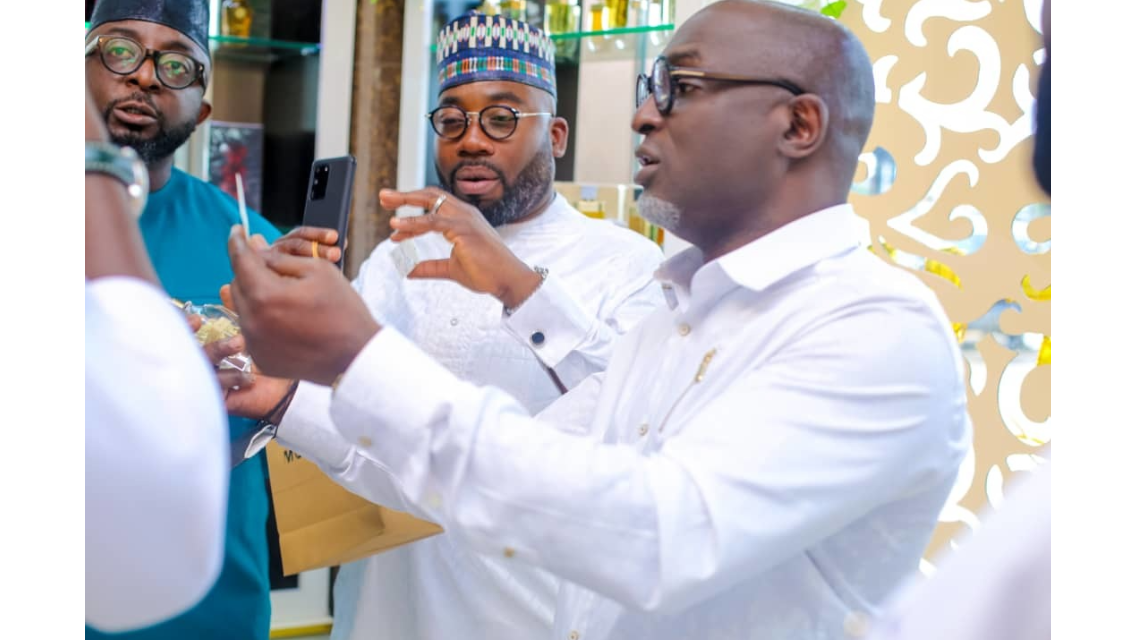 Talking about fragrances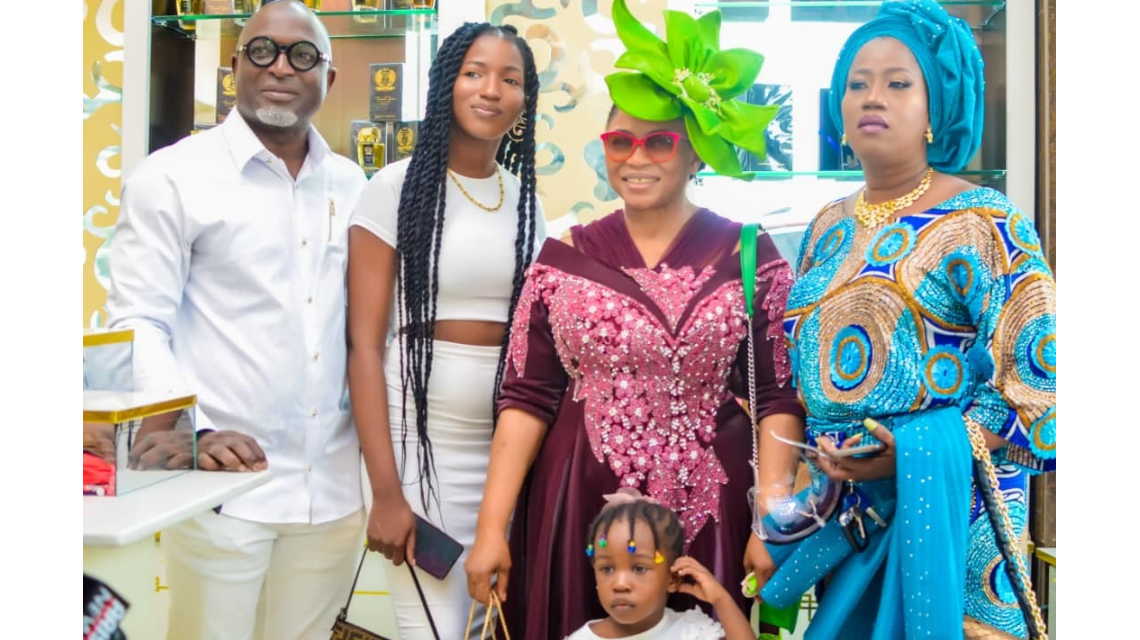 A VIP Event
See also Seinde Signature: A unique olfactory experience awaits you in Lagos, Nigeria
https://www.essencional.com/en/posts/seinde-signature-une-experience-olfactive-unique-vous-attend-a-lagos-au-nigeria/