Caron Paris, Let the Music Play
2021 . 11 . 23 | written by Laurence Arrigo Klove
Since 1904, Caron has played a powerful and clear instrument called talent. Bold and daring creations come out of this beautiful music. We are all ears to its beauty.

­­­­­­­­­­­­­­Question: hello Jean, first take us through how you joined the Caron company
Right. This happened 2 years ago. After 22 years with the great Takasago group, I was playing with the idea in my head to start a new chapter. The president of the Caron group, a longstanding friend I had met during my military service, created the opportunity. I quickly found myself on a plane from Paris to Geneva with a bag full of perfumes vials. As my interview with Ariane de Rothschild was running behind schedule, I went for a walk inside the office premises… until a door abruptly opened and nearly knocked me out. It was Ariane dynamically coming out of her meeting to come and greet me. I was immediately impressed by her sheer energy, her passion for perfumes, and her shrewd vision for the Caron group. I even met her daughters as it turned out that they were as engaged as their mother in the perfume universe. Quick pace it has been. 14 perfumes launched within 2 years. Time has gone by ever so fast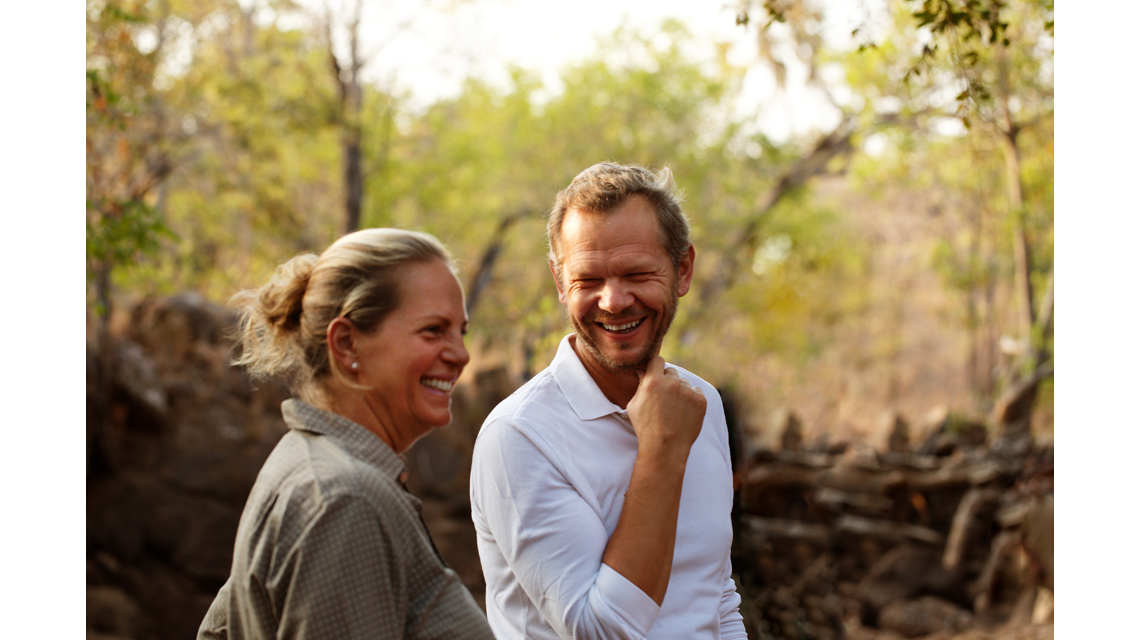 Ariane de Rothschild and Jean Jacques at play
Question: how did you immerse yourself in the grand heritage of Maison Caron and decide where to kick start your work?
I decided to take one month off before joining the Caron group. I wanted to study and be well prepared for the new challenge at stake. I read the essential book written on the story of Caron* and digested its content intently. I immersed myself in the story of its beginning, of Ernest Daltroff, an exceptional perfumer, and Félicie Wanpouille, a woman with an incredible intuition. They were bold and rebellious. This attitude became the signature of Caron fragrances. So, I learned all their perfumes' creations' stories. For my work, this book has turned out to be my go-to reference material. Today, when I have an idea, I go back to it and find out, to my great disappointment, that the couple already had such an idea!
*The book published by Editions Desgrandchamps can be ordered on the parfums Caron website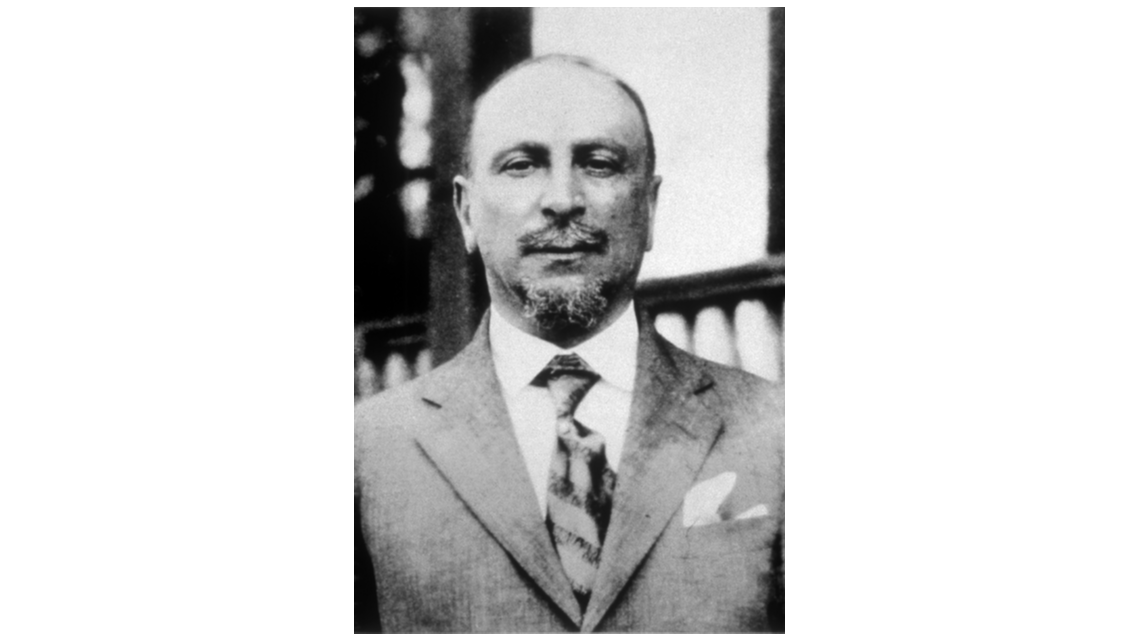 Ernest Daltroff, founder of Caron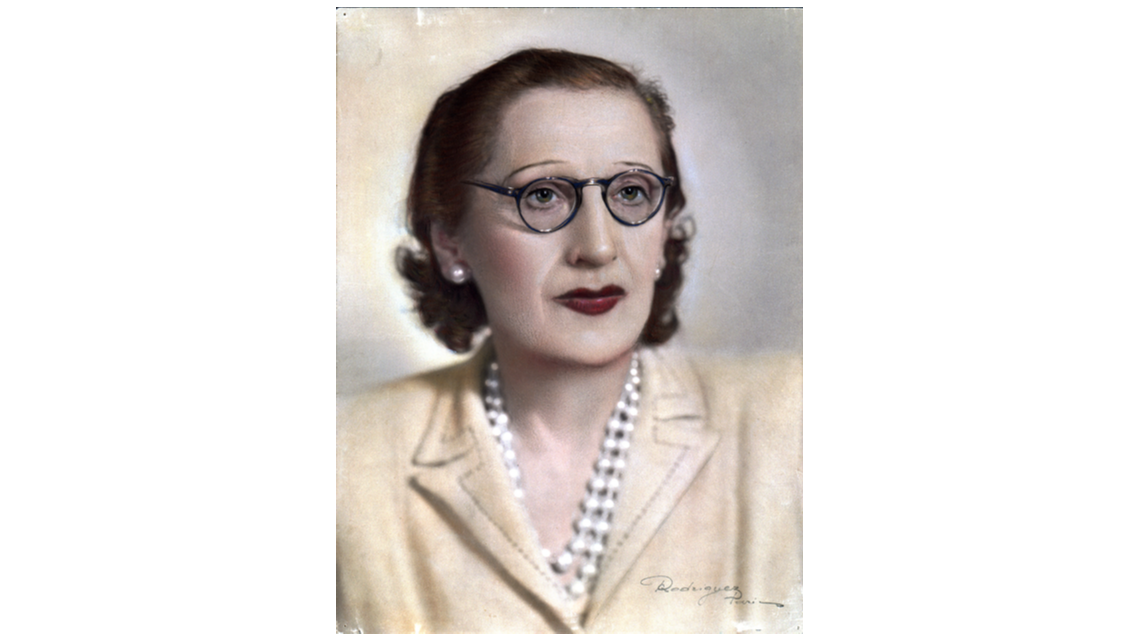 Félicie Wanpouille, founder of Caron
Question: can you tell us more about Caron daring creativity spirit? Is it what made it success in your opinion?
Caron's success is not onefold as its perfumes have more strings to its bow. Let us take the example of Tabac Blonc, one of the house's first perfumes, released in 1919. It was meant to be a fragrance for men, instead women adopted it. After World War I, women had daringly started to smoke American cigarettes, the perfume caught on this social change unfolding and was completely contemporary. It was an immense success. From this point on, Caron perfumes carried an unexpected twist in their ADN. Another success factor is Ernest Daltroff's effervescence of creation. He invented so many perfumes at a very rapid pace. The success of Caron can be explained by the power of its perfumes. They tell a powerful and understandable story. Their incisiveness is expressed with full clarity and wit.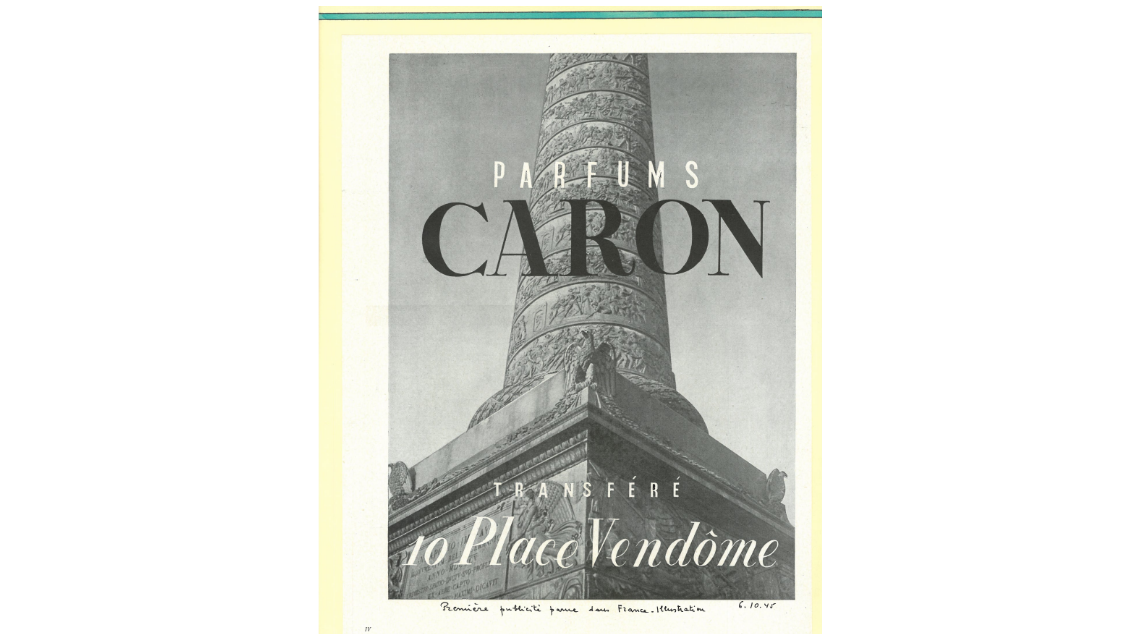 Place Vendôme, the heart of Maison Caron
Question: out of the iconic Caron perfumes, which ones would you pick?
Out of the Caron magnificent collection I will select two perfumes for distinct reasons. Fleurs de Rocaille released in 1934 not only was the perfume of my beloved mother, but it was Caron's response to Chanel's Number 5, a stunning floral aldehydic composition. Parfum Sacré embodies my current creative line of marrying two unexpected opposites as it blends a peppery black top note together with an alluring powdery rose. Both perfumes beautifully outline the aesthetics of the house.

Question: so how do you strive to continue the magnificent story of Caron?
Given the rich past, I want to stay away from bad taste and unnecessary complexity. My aim is to create under the same quest of beauty. I not only search for the best ingredients, but also look for those that belong to the house heritage. Take pepper for example, Caron was the first fragrance house to launch a perfume based on pepper, and quite an intense one. My inspiration got its kickstart and we then developed two pepper perfume overdoses. Poivre Sacré, has a mystical feel given by its incense and resin composition. Poivre Impérial, the idea of Ariane, renders a lovely aquatic Chinese touch. As you can see, the Caron creation process is derived from joint work, Ariane, and mine. Olivia, the daughter of Ariane, is also contributing to the brand. She has designed the new 'O' bottles shape. It is wonderful to be working in a family business, with an intense and collaborative spirit. Ideas spurt out and quickly make their way into production.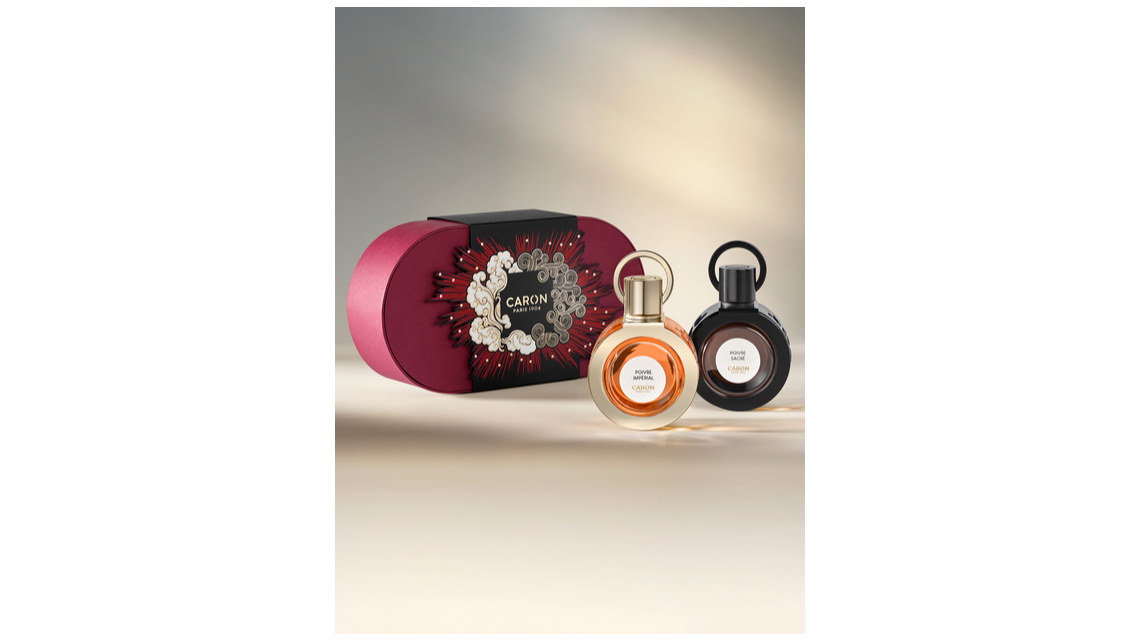 Poivre Impérial and Poivre Sacré, the latest perfume releases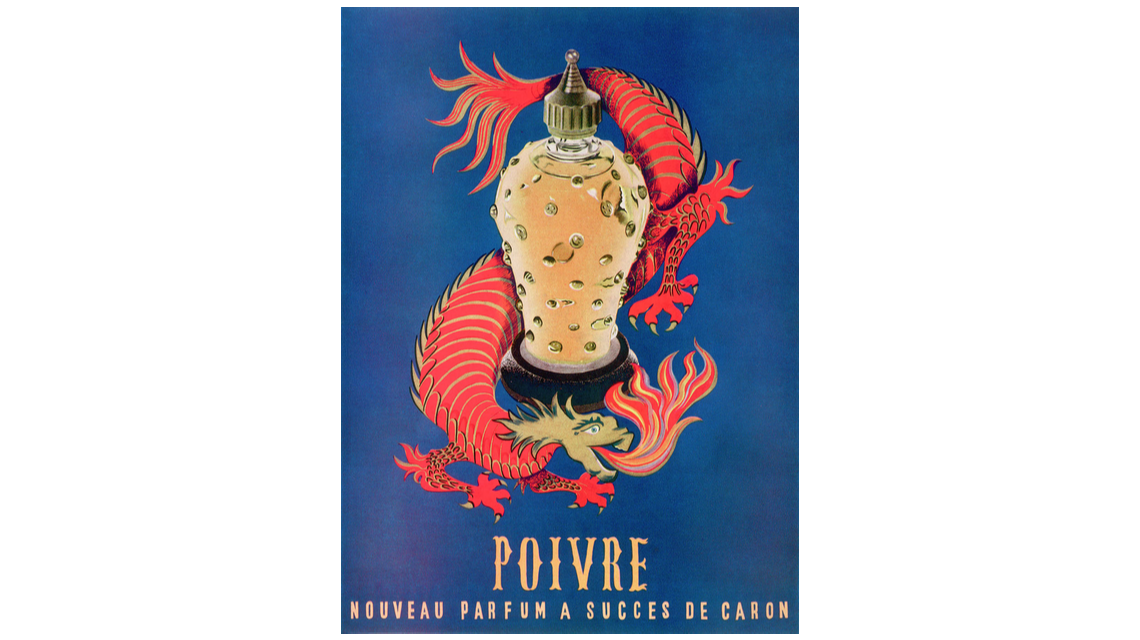 Original Pepper Perfume from Caron
Question: can you tell us what you are most happy with so far?
I have been told that Caron has retaken its role of perfume adventurer. That is the best compliment I could have wished for. To experiment new things is what I am most happy with. I am also allowed to fail like it was in the past. I feel free to create and experiment. One example is the idea that came about to create Caron hand sanitisers gels. We have chosen six perfumes from the Collection Merveilleuse for this new perfume ritual.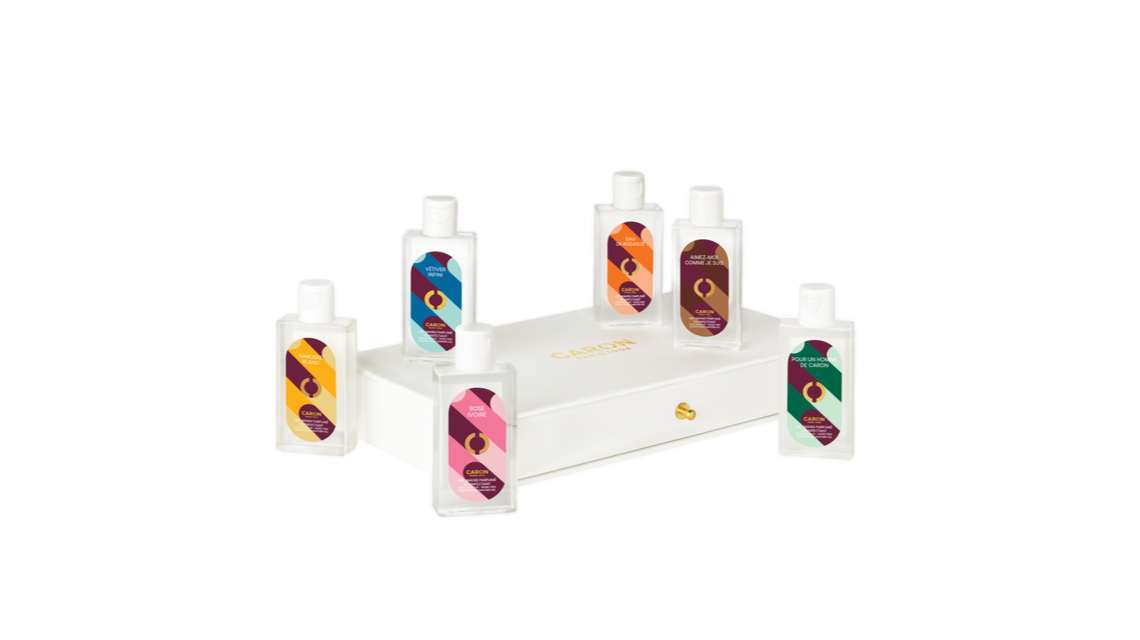 Caron Hand sanitisers gels collection
Question: so, what was the toughest challenge you have had to overcome?
I feel the burden of responsibility, of continuing the beautiful work accomplished by an outstanding perfumer. I do not know anyone around me who has not bought one Caron perfume at one point in life either from oneself or for a gift. Expectations are high from others and from myself. My mission is to make people's lives more beautiful, no small feat you will agree. To freely be able to go through the exercise of creation, I had to find a way to put all this aside. My solution has been music.

Question: what do you mean by music, is your piano your freedom?
Not quite. Of course, I play my piano very often. Above all, I listen to music* constantly. I am addicted to music as much as I am addicted to perfumes. Every week, I need to listen to something new. If one day, I have not had one moment to listen to music, it cannot be a good day. When I create my perfume formula, I need to listen to music. Music gives me a sense of peacefulness; it brings me into the right creative spirit. Back in the Takasago office time, I used to hear quite often 'Jean, not so loud!', my music was playing I must say in a vigorous way.
*Jazz, Keith Jarrett improvisation in the 'the Köln concert' album and Brad Mehldau overall piano compositions.

Question: out of the new collection you have created, which is your favorite perfume?
I find it difficult to choose between 'my own children', if you insist I would perhaps pick Tabac Exquis. Once again tobacco belongs to the brand heritage. The story behind the chocolate twist is quite special. Ariane had been several times to Africa and absolutely wanted me to go and experiment with its unique smells. So here we are, touring around an infinite amount of land, and I get to stop whenever I smell 'something'. Amazing experience. At one moment, I spot a dried ball of herbs which smelled divinely of… tobacco and chocolate. This inspired the chocolate in Tabac Exquis. Much later, I found out that the ball was in fact dried elephant poo. Funny, isn't it?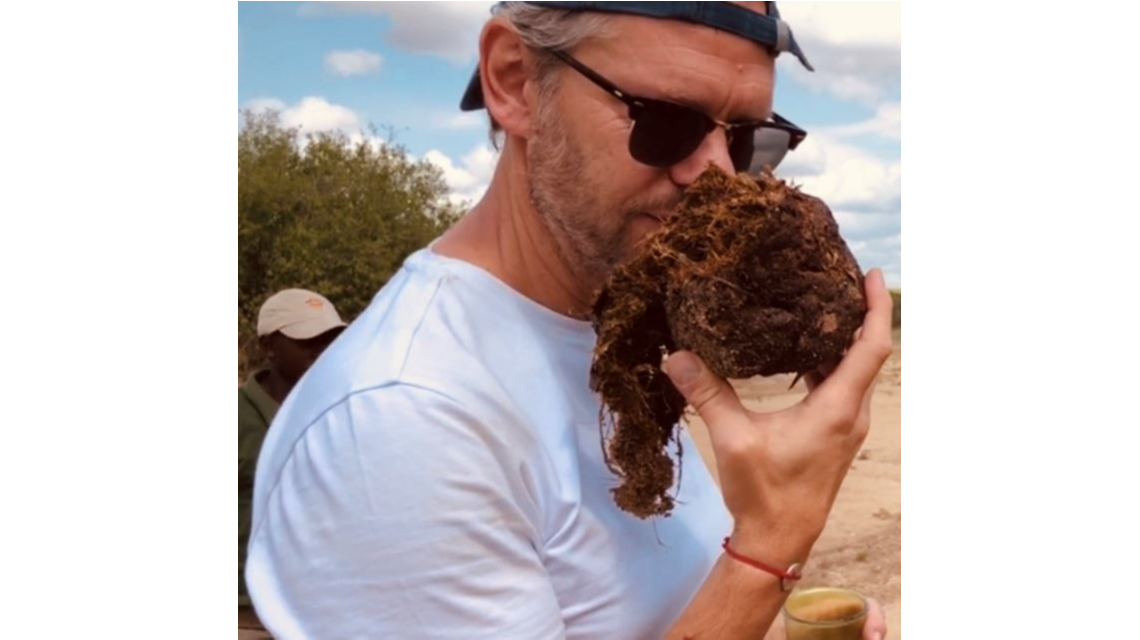 Jean discovery … a dried elephant poo smelling of chocolate, the inspiration of Tabac Exquis
Question: is gender a component - or not - in your creations?
Absolutely not. The Collection Merveilleuse is fluid, genderless. I will quote the visionary founders on this matter: "after all, gender only exists at CARON to be transgressed! Because being double, to be plural and to be proud of it, is something that renders you profoundly unique."

Question: how do you define 'Haute Parfumerie'?
Haute Parfumerie lies in the high quality of every single element of the perfumes offered to our clients. From my experience prior to Caron, I can say that we typically spend 3-4 times more on ingredients. Quality testing of our perfumes is done by IFF, and they also tell us that our perfumes have so much natural ingredients that they tend to be quite difficult to stabilize. Our client services and perfume accessories are also meant to enrich the customer experience…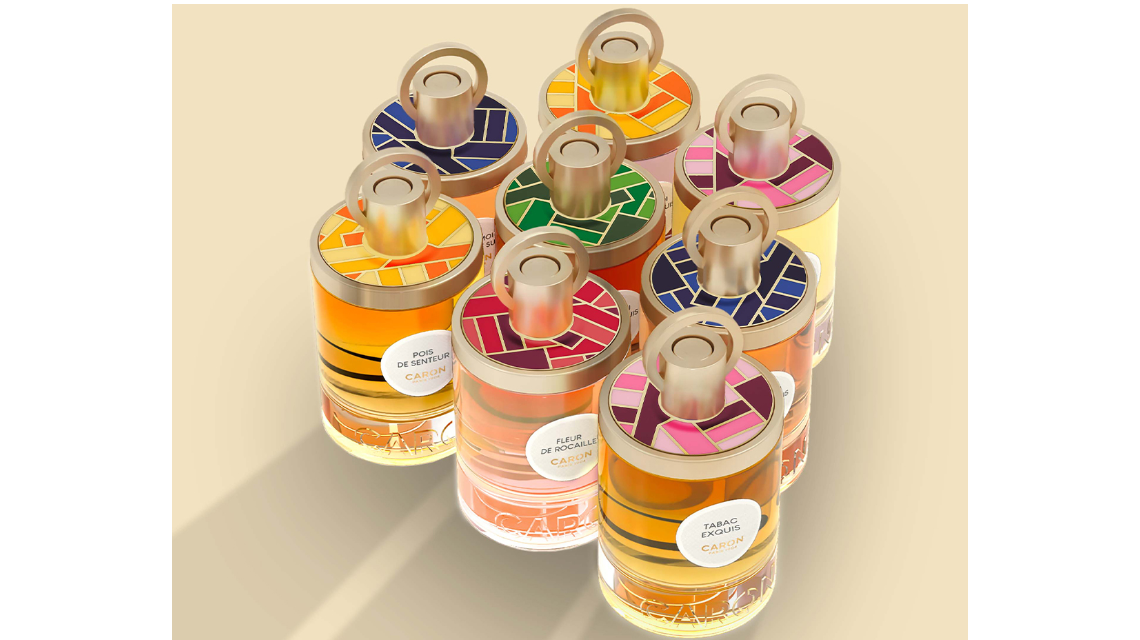 Caron O bottles adorned with enamelled discs, plated with 24-carat gold
Question: how is Caron involved in sustainability?
Caron has been committed to sustainability for a very long time. My humble objective is to continue doing better. We do not use plastic. Our perfume boxes are made with recycled paper. Our bottles are refillable… More importantly we invest in sustainable programs to produce natural ingredients. With IFF, we are supporting the initiative 'Vetiver Forward' from 'Heifer' which helps Haiti local vetiver producers. It is very important to me to put forward the work of people who make our beautiful perfumes possible. I respect them highly and with my small contribution I want to help for a better future.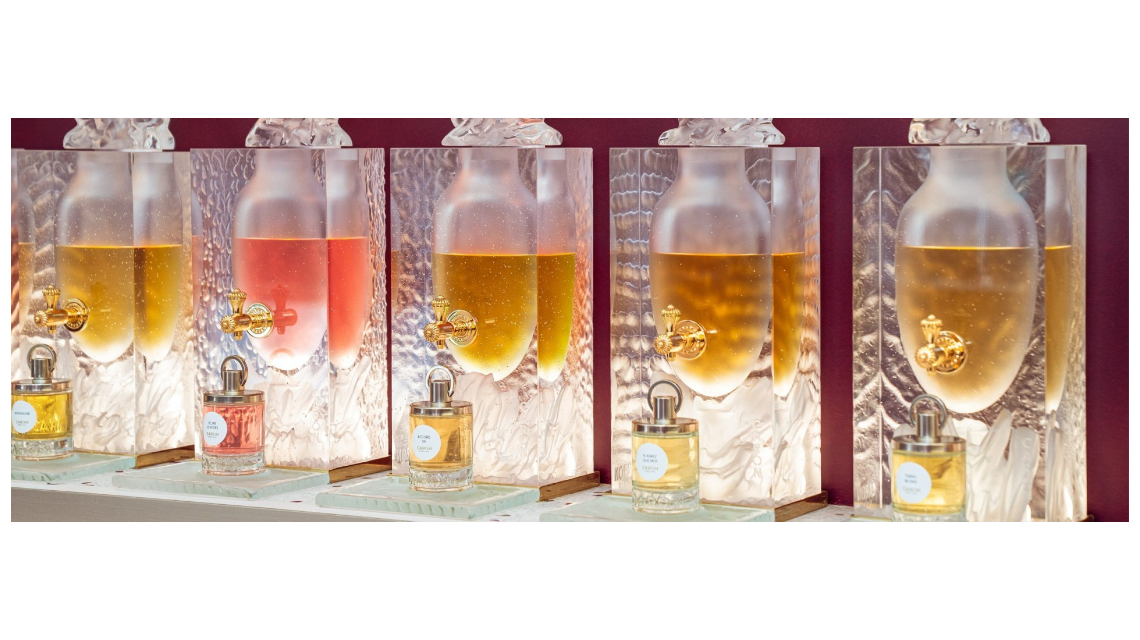 Boutique Fountains to refill perfumes
Question: how do you feel confident about the future?
In the end, clients are the ones to tell if we have succeeded. If our perfumes can be immediately recognized carrying the 'Caron' touch. If they like them. So far, it seems that we are doing fine. So, I will say that I am confident. Yes, I am.
__________________________________________________________________________________
Let the Music Play & Let's Get Loud
The performance program is certainly rich and its artists full of talent. Caron code is to be daring. To experiment. To have wider horizons. To reach higher goals. I am afraid their loud music is at play. Jean please keep it this way. Turn the music up!
https://www.parfumscaron.com
https://www.parfumscaron.com/en/products/le-livre-caron