AQUAFLOR: PARADISE IN FLORENCE FOR THE FRAGRANCE LOVER
2022 . 06 . 30 | written by Karen Marin
Florence, Italy is a city of masterpieces, many of which can be discovered while walking aimlessly through town. The city center is dominated by the Duomo, the Belltower and the Baptistery whose bronze doors, created by Renaissance artist Lorenzo Ghiberti, were called the Gates of Paradise by Michelangelo. On a recent visit to Florence I came upon another gate to paradise in the Borgo Santa Croce when I entered the AquaFlor flagship boutique. This is a paradise for fragrance lovers, a multi-sensory moment of bliss that begins when enticing aromas, a refined décor and a warm welcome greet the visitor upon crossing the threshold. Zisis Kapsalis, fragrance specialist par excellence, guided me on my journey to uncover this precious Florentine treasure.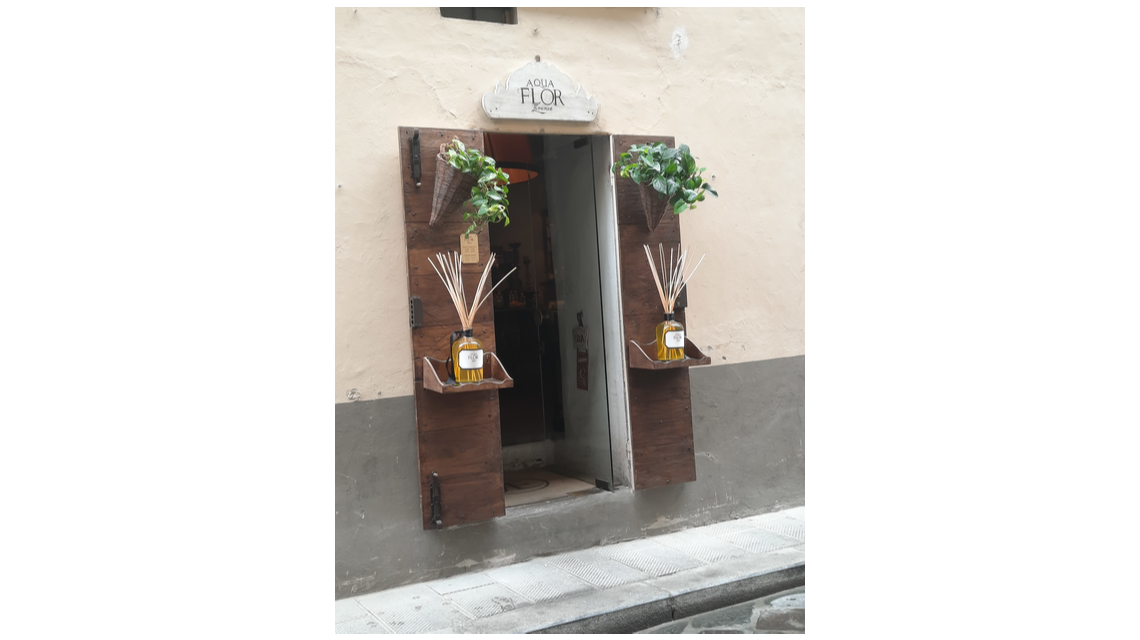 Gates of Paradise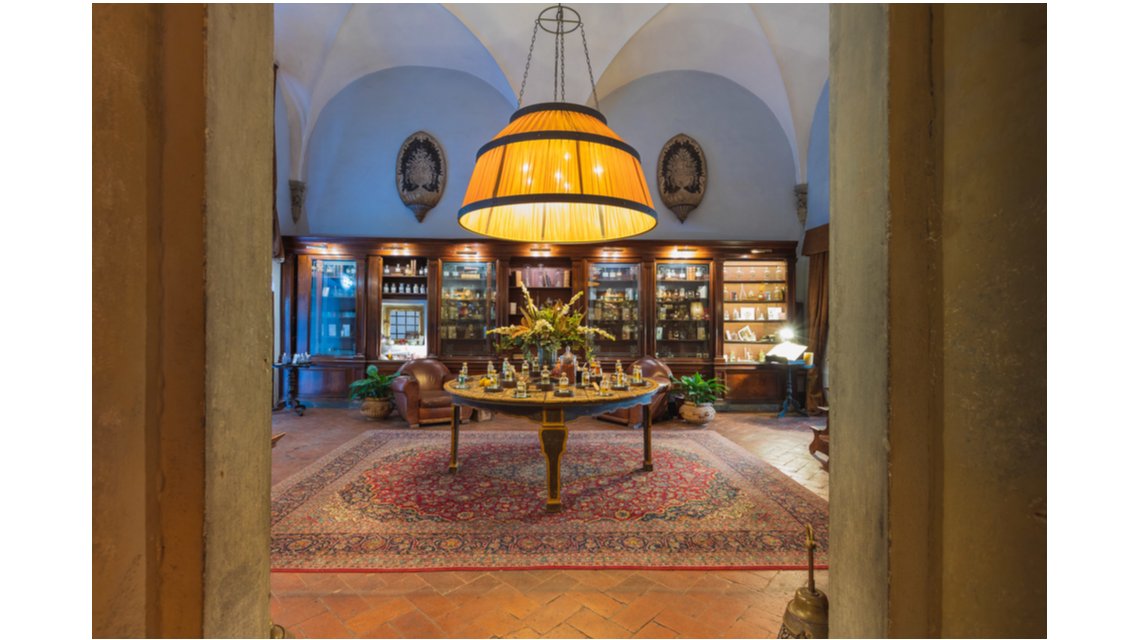 Entering Paradise
KM: Tell me about the origin of AquaFlor. What is the philosophy of the brand?
ZK: AquaFlor started 12 years ago, although it seems much older than that. The brand was born from the desire of an Italian family who has a variety of activities in different sectors, but who are passionate about art and beauty. They had a dream of making a very small perfumery which initially consisted of one room where everything was done, and all by hand. They wanted to maintain the tradition of perfumery that has been in Florence's history even before Catherine de Medici, which along the way was somewhat forgotten. They also wanted to do bespoke fragrances and bring back the art and the love of handmade artisanal products which is also so much a part of Florence. I don't think there are many companies now that can say they are doing things by hand. Everything passes in front of a pair of eyes and through a pair of hands. Everything is born here, raised here and delivered to the world from here and it's what Made in Italy means.
We believe perfume connects the material and spiritual worlds, and its link to memory allows you to find something that is really an expression of you, and not the typical thing that everyone else is using. AquaFlor brings beauty, well-being and harmony together – it isn't something you just pick up to smell nice or put on your vanity. Underneath your feet someone is working to make what you are going to buy.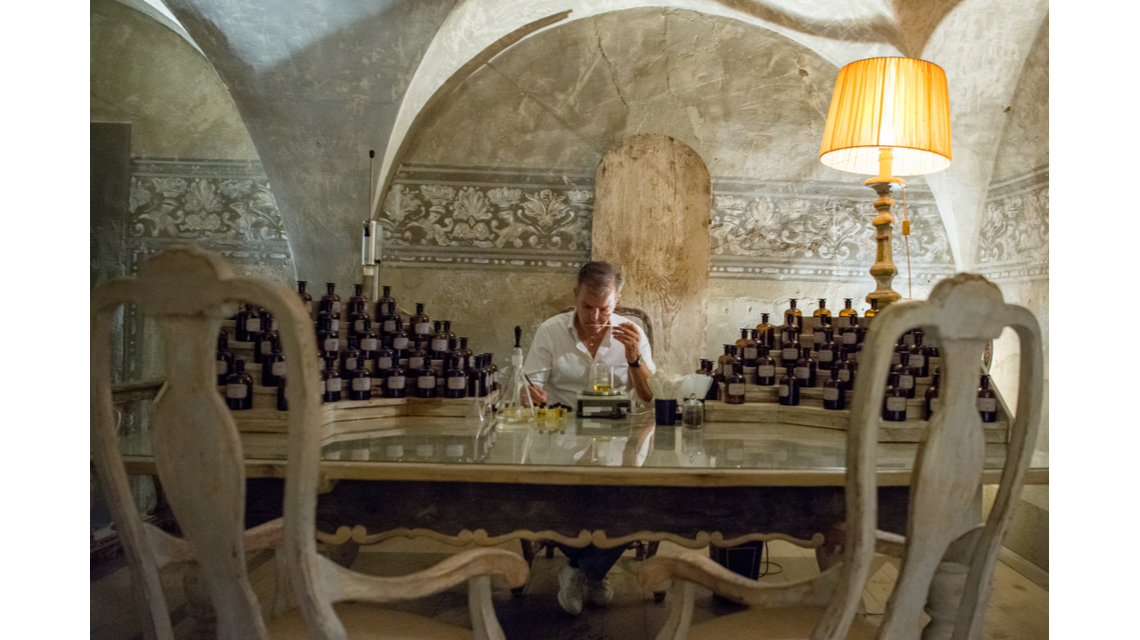 Creating new scents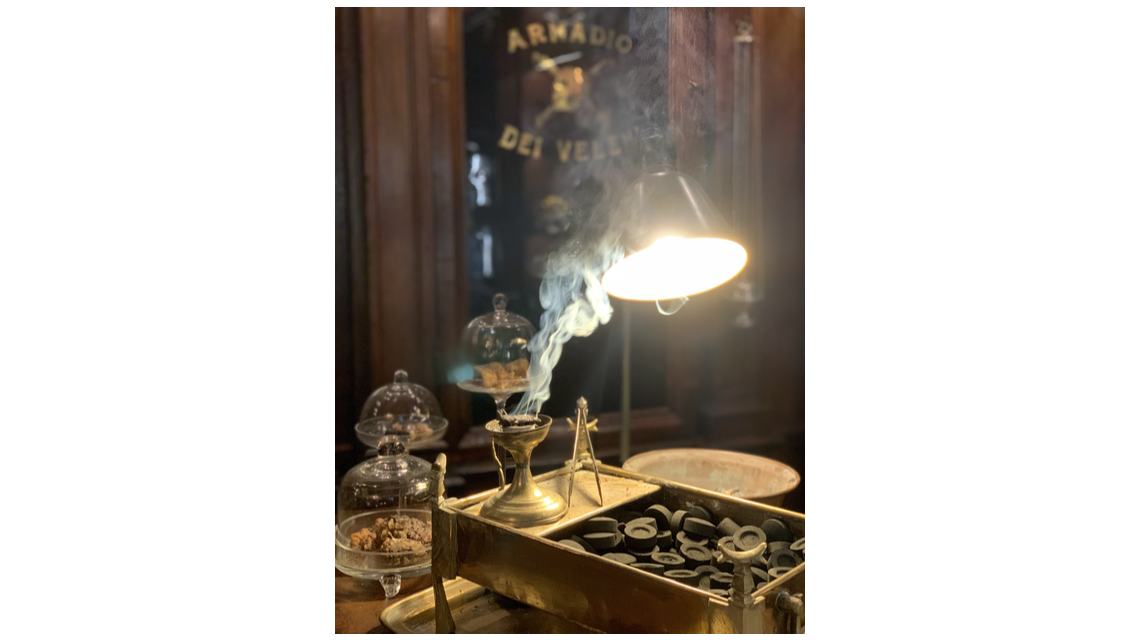 Fragrance alchemy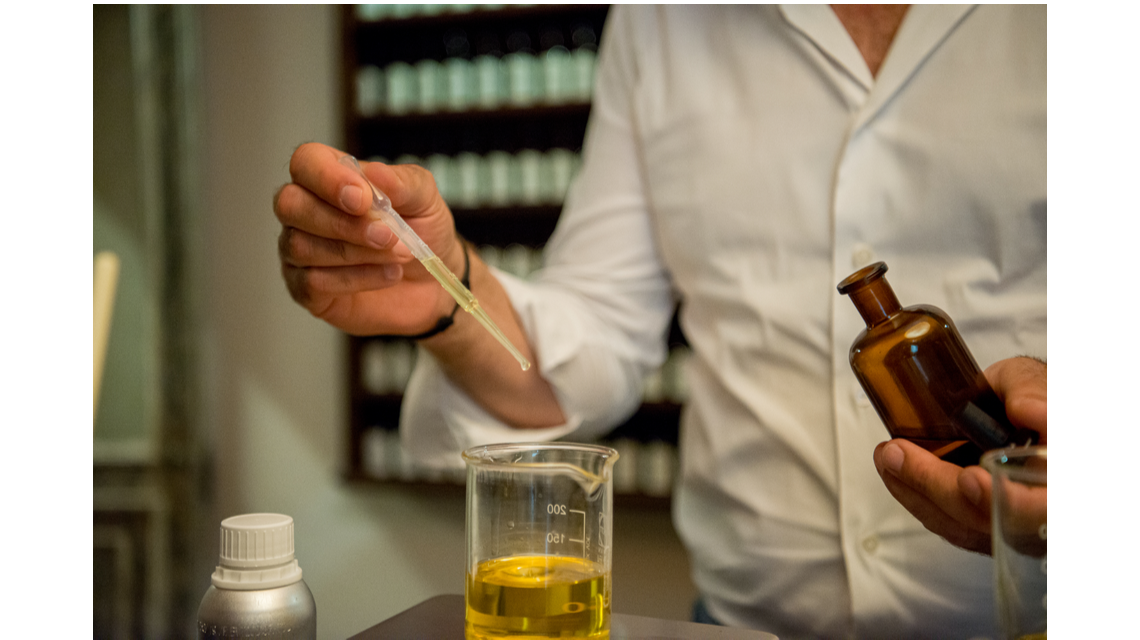 Made by hand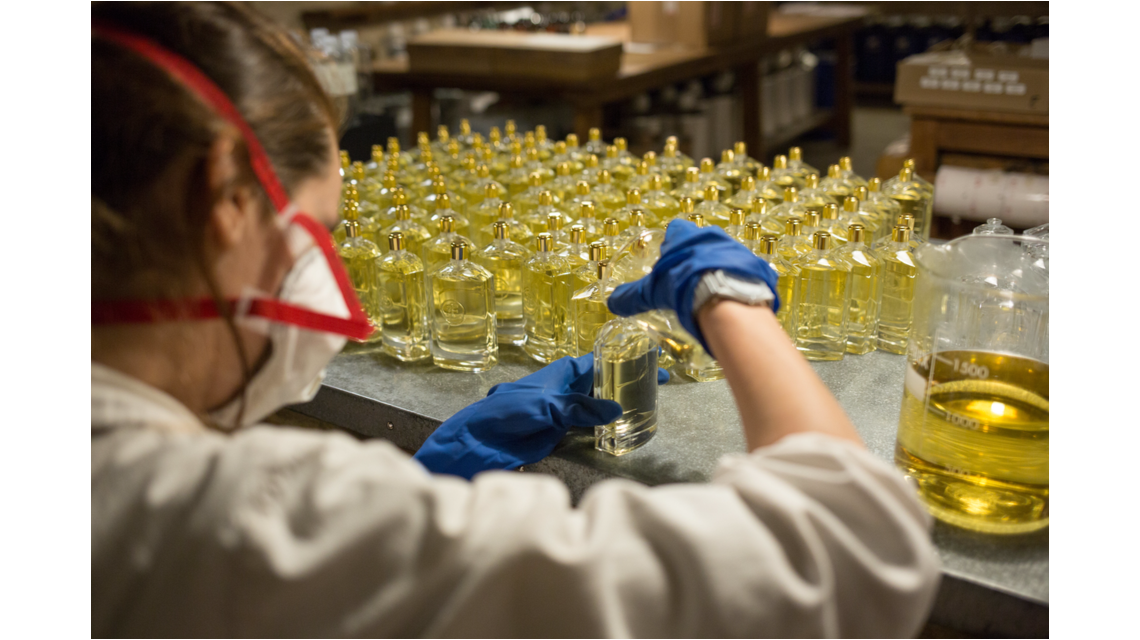 Made by hand
KM: What is your role in the company?
ZK: I don't have a specific title, I do a little bit of everything so I prefer to call myself the in-house specialist. No day is the same: I like to be in the lab, in the Olfactorium, assisting customers, I like to be everywhere! The AquaFlor world is so many things – you need to be able to help people in what they're looking for, maybe counsel them in making their selection. I do the bespoke perfumes and the workshops that have to do with personalizing scent and making something unique. I meet with customers to help translate what they have in mind and in their dreams into a perfume. I also do the training of our personnel. I always say it's not possible to be in a position where the customer knows more than you. You have to be knowledgeable and able to offer an excellent service.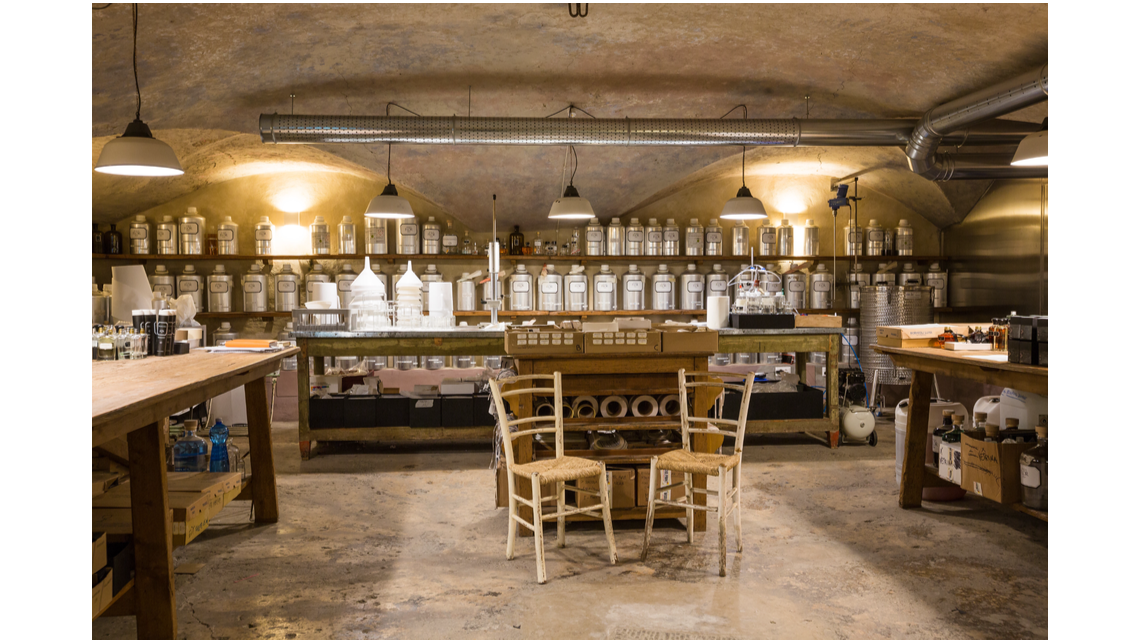 The laboratorio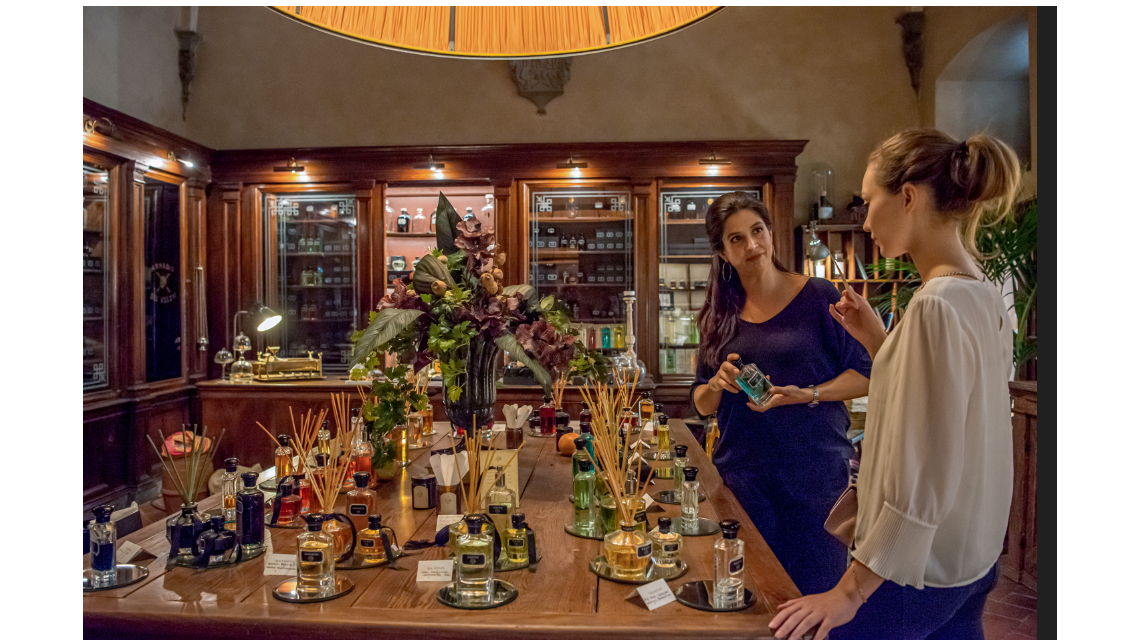 The selection process
In the cellar
KM: Let's talk about the product range.
ZK: First let me explain that we are not looking at trends. That's not interesting to us. It all starts with an inspiration: a book, a film, an experience, anything. Inspiration may also come from the combination of two ingredients that makes an interesting accord and then this idea is developed further into perfume. We have four different fragrance collections. The Nobili are part of the first fragrances we launched. Sometimes, but not always, these fragrances are centered around one ingredient. The Rari usually highlight a very specific, very precious ingredient. They are almost like limited editions because they are only produced when we have the raw materials in sufficient quantities, and they are not always easy to find. Ambra for example has many resins, labdanum, myrrh and incense while Bakhur is made from Omani frankincense and fir balsam. When you find these, you get them because you don't know when they will be available again. Each fragrance is so complex, we will only produce them when we have the ingredients we need because substituting with another would not be the same. And what's the point of doing that? Then there are the Preziosi and the Colonie collections plus home fragrances, perfumed soaps and moisturizing waters for the skin. We also have a range of grooming products including special razors and combs where the handles are made from horn or very special woods.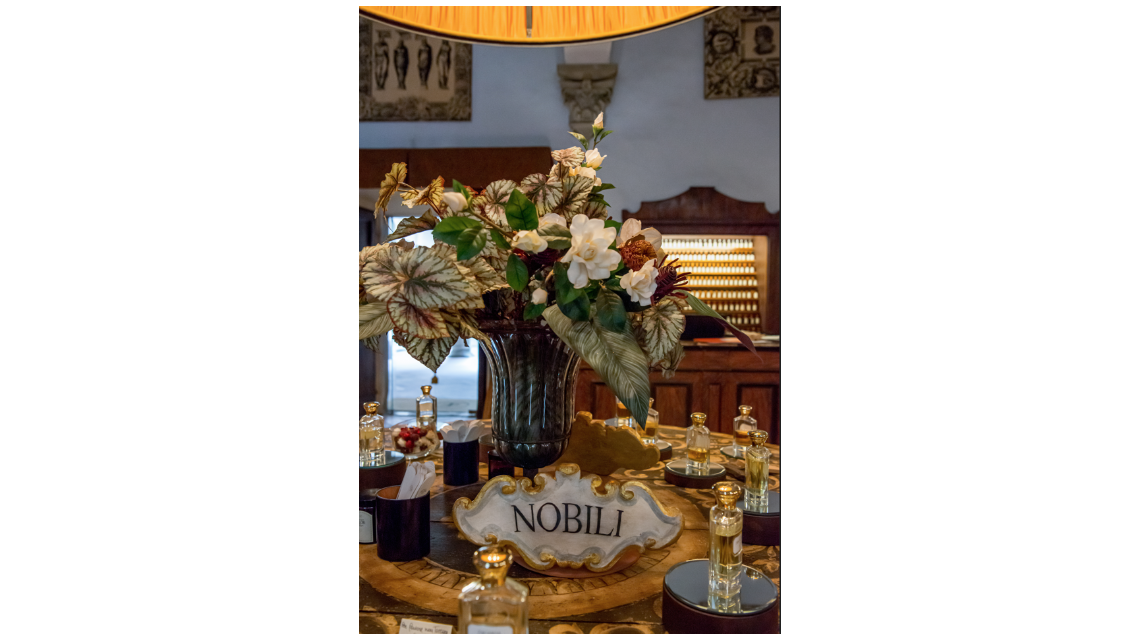 I Nobili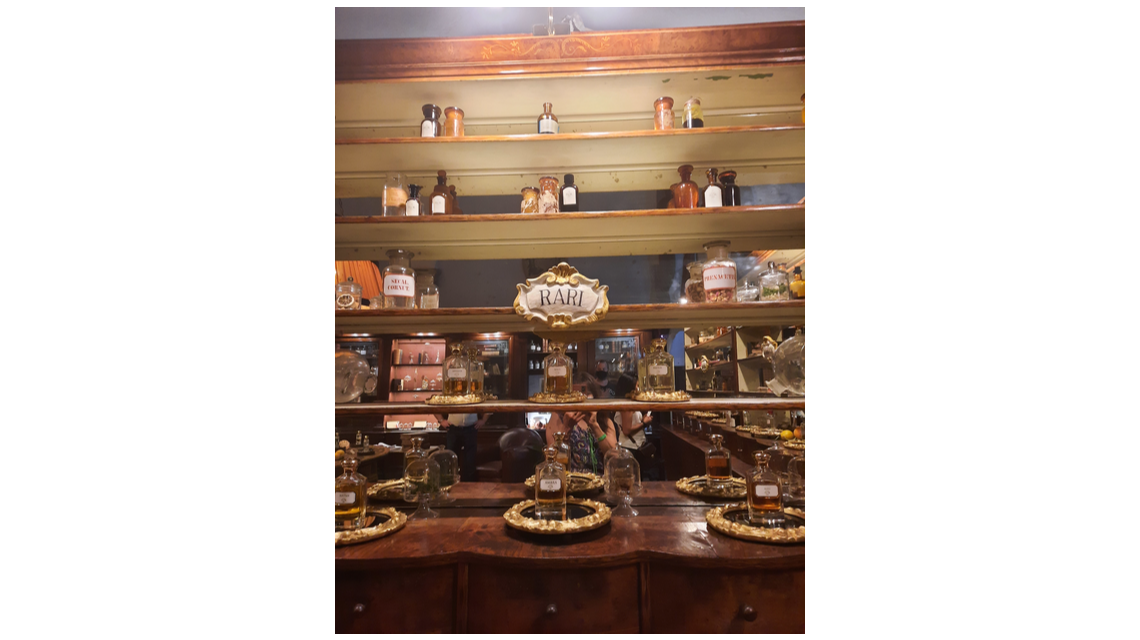 I Rari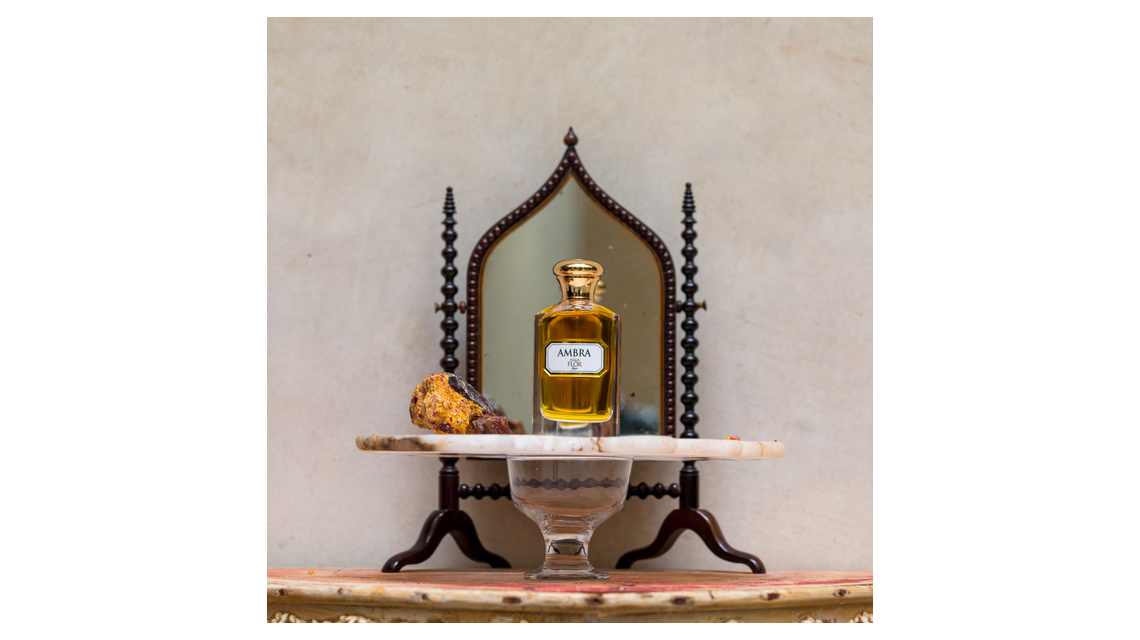 Ambra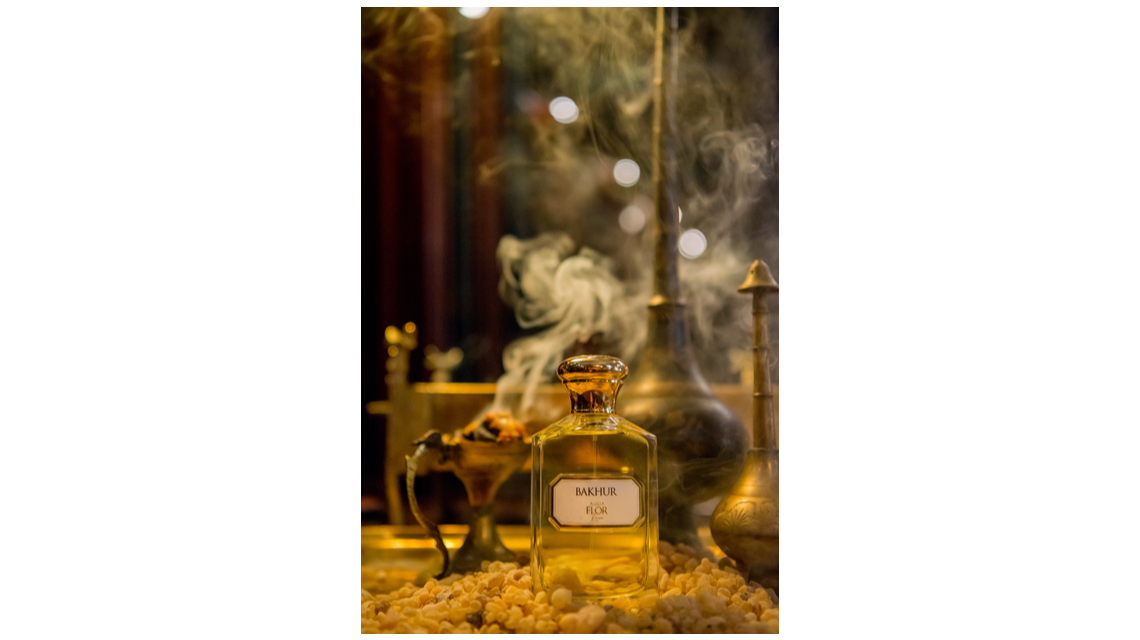 Bakhur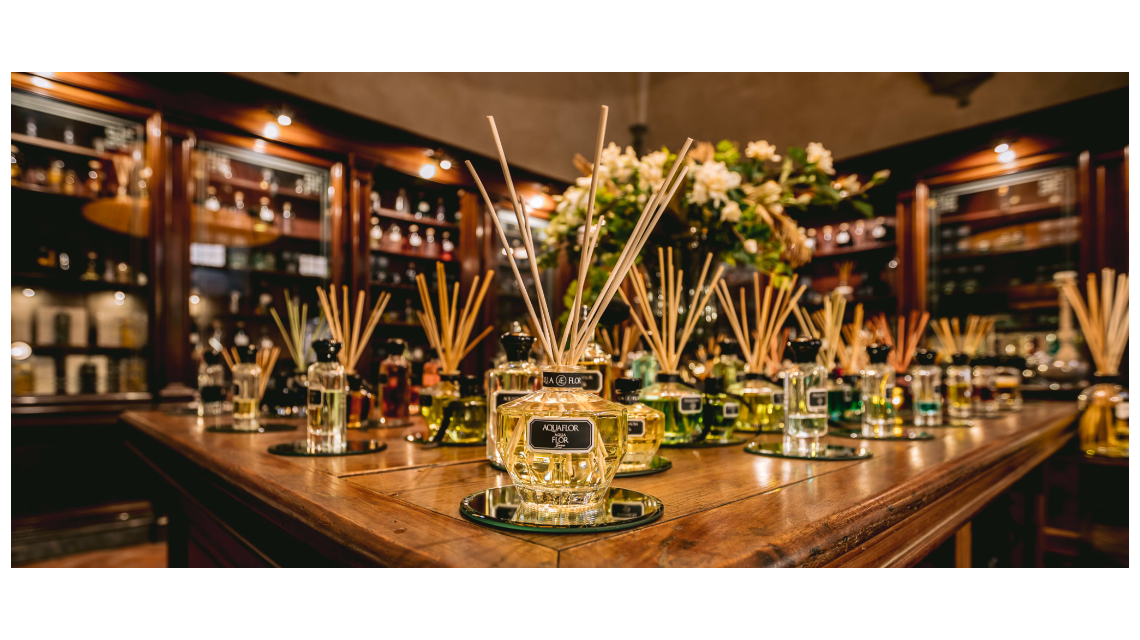 AquaFlor Home Fragrance collection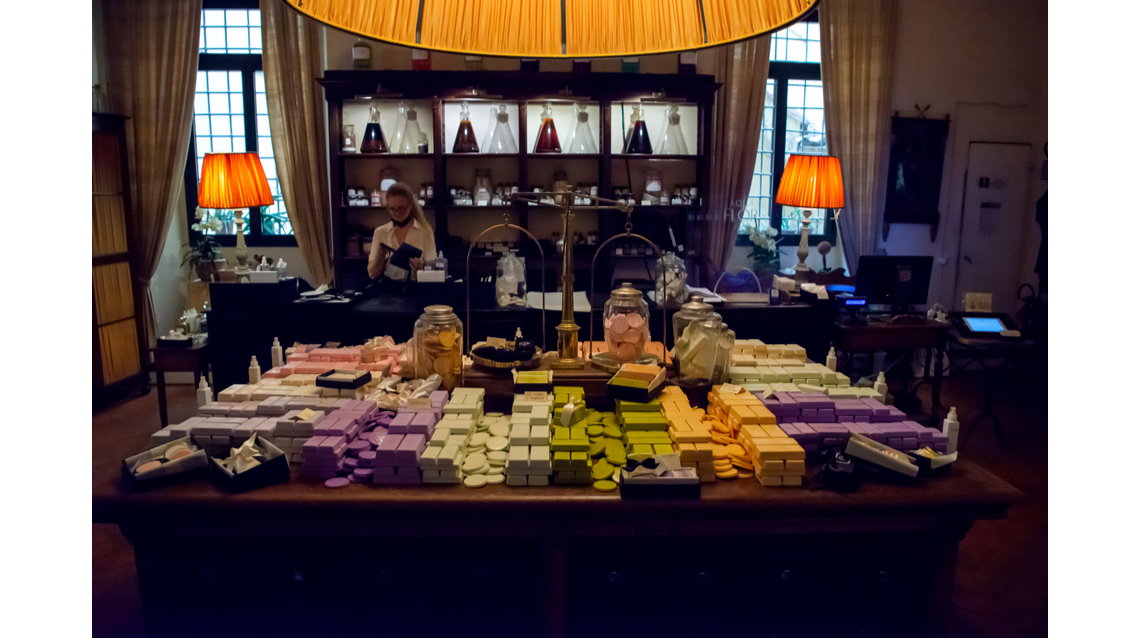 AquaFlor soaps
KM: Walk me through a shopping experience at AquaFlor. What kinds of services do you offer?
ZK: This is not just a store where you come in to buy your perfume. It's a sensorial experience that actively involves your senses in the whole process. You smell, you see, you buy and what you buy as a final product is not just a bottle of perfume it's your whole experience and the value behind that experience, the value of having people working in the lab, making perfume in the cellar, all by hand. The fragrance is like having a piece of Florence with you.
There are a variety of activities that you can do and some of it depends on the amount of time you can dedicate. For a tourist or traveler who is in town for a few days, as you can imagine, it is very difficult to make a bespoke fragrance because in my opinion it takes months to create. So we have different experiences and you can do so many things in a workshop. There are a couple of workshops both for perfume as well as home fragrance that can take from one to two hours. In the gustazione we guide people through the process of making a fragrance, we show the actual raw materials plus the products we get from these materials – a rose absolute or the rose oil, so they can compare two different products from the same material - and then we have them smell fragrances where we have used the particular product so their nose gets to recognize the material in question. When it's an exclusive experience I try to make it as bespoke as possible. I ask people what they like, what they don't like, what have they been wearing, what is their desire for this particular moment. Then I guide them through accords, and raw materials be it natural or synthetic, so we can make something within that one or two hours. It's fun, it's interesting and for someone who doesn't have lots of time it gives insight into the perfumery world.
For the bespoke experience we meet, we talk, we get to smell together, we make a small trial, then we smell it again after some time and perhaps make some changes. We give huge importance to the fact that someone comes to us to create something unique so it needs to be a bespoke experience from beginning to end.
I've never done as many workshops and bespoke perfumes as I have during the time of COVID. While before people needed something of a mass appeal, now they want an experience and they want something that they truly like. For the customer who has already passed through niche fragrance, they want to find something even more exclusive, more artisanal, less available. With AquaFlor, you won't meet someone wearing the same fragrance as you.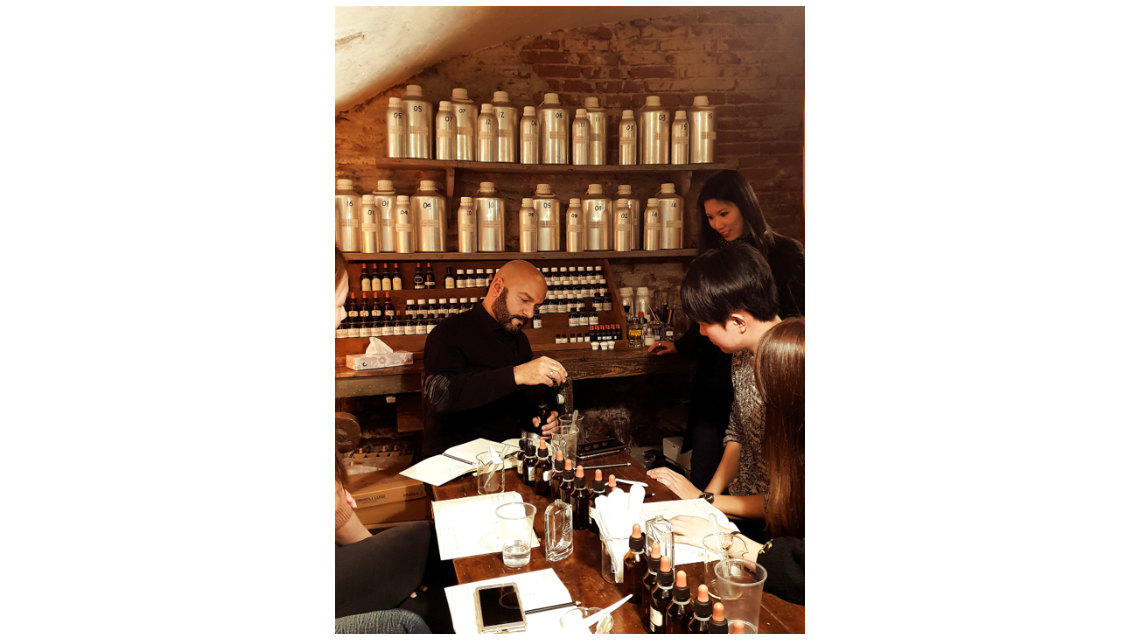 Conducting a workshop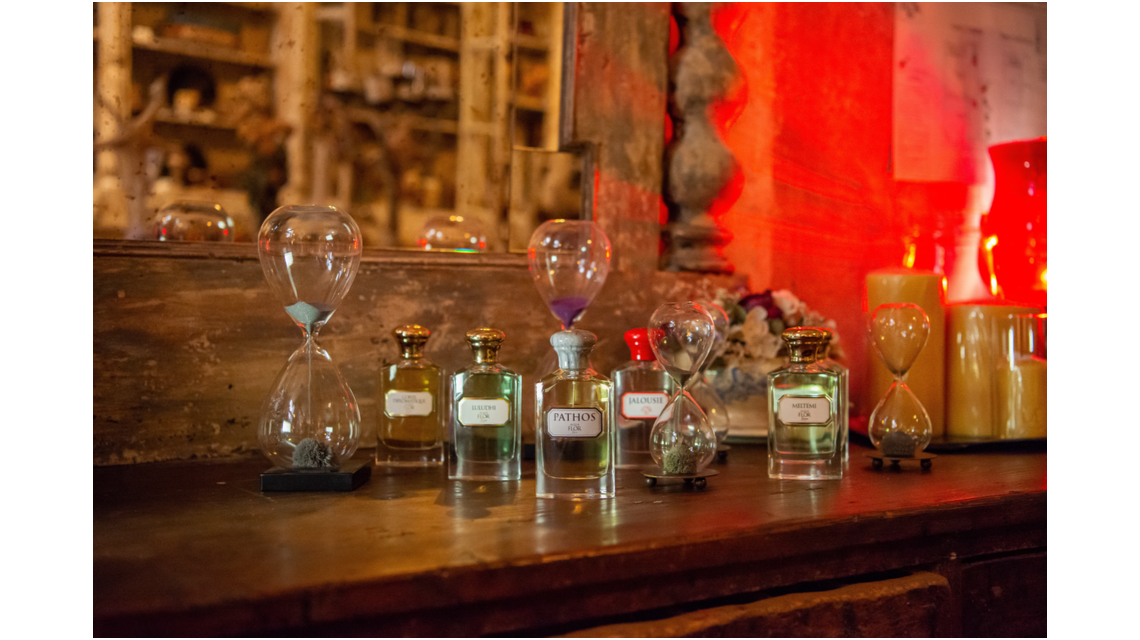 The process
KM: Are there any unique characteristics in the packaging that you can point out to me?
ZK: All the packaging is made by hand for every single product. The boxes, ribbons, the caps, the glass, everything, and we try to be sure it is zero kilometer so we source locally from small producers in and near Florence. After the product has gone through the compounding, the maturing, the maceration, the filtering, it's all assembled, bottled, labeled and packaged here at AquaFlor and often it is done in front of the customer.

KM: Tell me about the work dynamic at AquaFlor?
ZK: We are about 20 people working for the company and we are all flexible. Everybody knows exactly what is happening because at times each of us must take matters into our own hands. We all need to know what the other people are doing, we need to know how things are done and when they are done, from the lab to the store and everywhere in between. For example, on occasion I have called the lab before to see if we have something available, then I can tell the customer "I can go down and get the fragrance for you, package it and label it in front of you." Having something packaged in front of your eyes is a luxurious experience. Where else can you have something like this?
Nicola Bianchi is the perfumer and he has been part of AquaFlor from day one. But an idea can start in anyone's mind, and then it's a collaboration from the fragrance itself, to small tweaks if needed, to the name of the fragrance to the choice of the color associated to the packaging. We are a group working together, we exchange ideas, and that's part of the fun. No one has an ego, everyone is approachable; there's an open dialogue between all levels of employees. This is a playground where we all exchange ideas. To have freedom of expression in an industry like perfumery is very important in these days.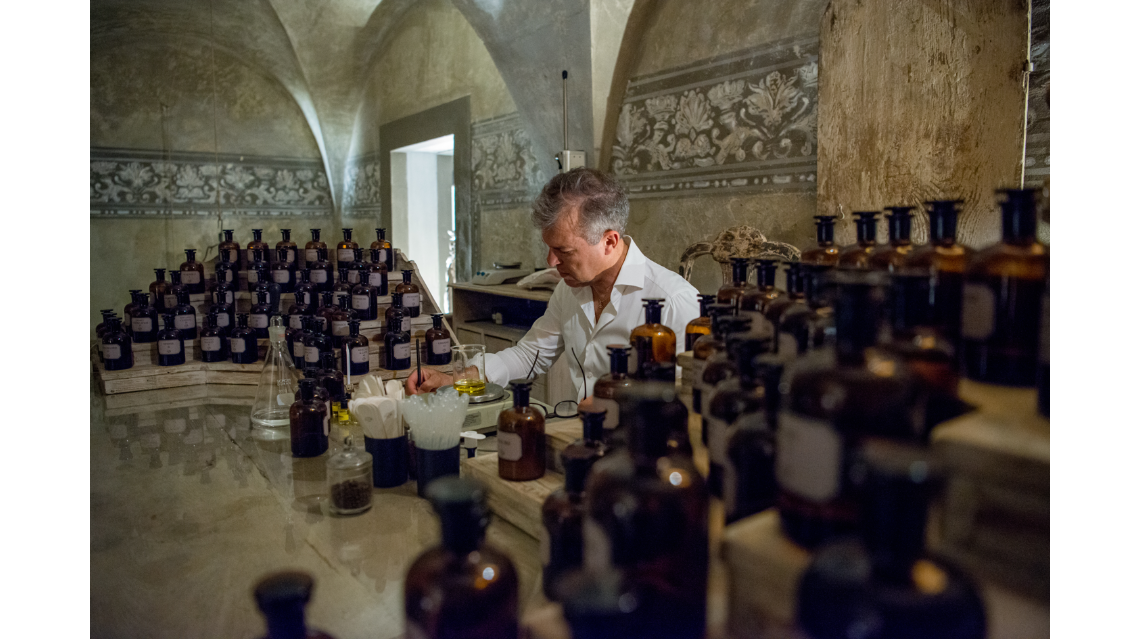 Nicola Bianchi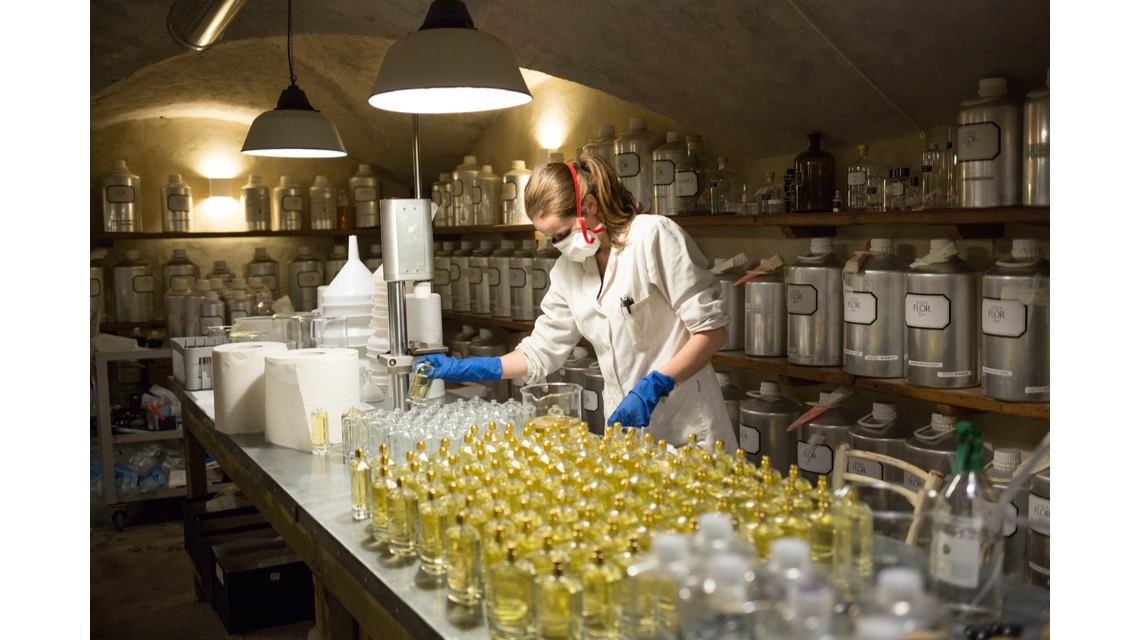 Limited production
KM: Who is the customer for your fragrances and how do they find the brand?
ZK: Now with social media the world has become small, but 12 years ago this was a small store on a small street, not in a main shopping area. We don't have a big window on the street front. Originally it was supposed to be for the people in that part of the city. For the first few years that I lived in Florence I hadn't discovered the shop and once I did I felt like, where have I been? Now people discover the store and then they share it with their friends. We aren't doing aggressive marketing, we haven't had a social media presence for a long time. We are a small secret that has to be shared. It's very much an insider product.

KM: Aside from the flagship boutique in Florence and your website where can customers find the brand?
ZK: Our flagship boutique is in the Palazzo Corsini Antinori Serristori, a former Renaissance palace. The interiors were a source of inspiration for the owners who decorated the space with some pieces from their own collection. Since we do everything by hand our production remains small and so is our distribution. The owners are adamant that we remain as artisans working this way, maintaining the quality. There are a few shops in a few locations abroad including Dubai, Spain and Korea and then we have some installations in artisanal locations like interior design shops in Italy, Germany, and Switzerland.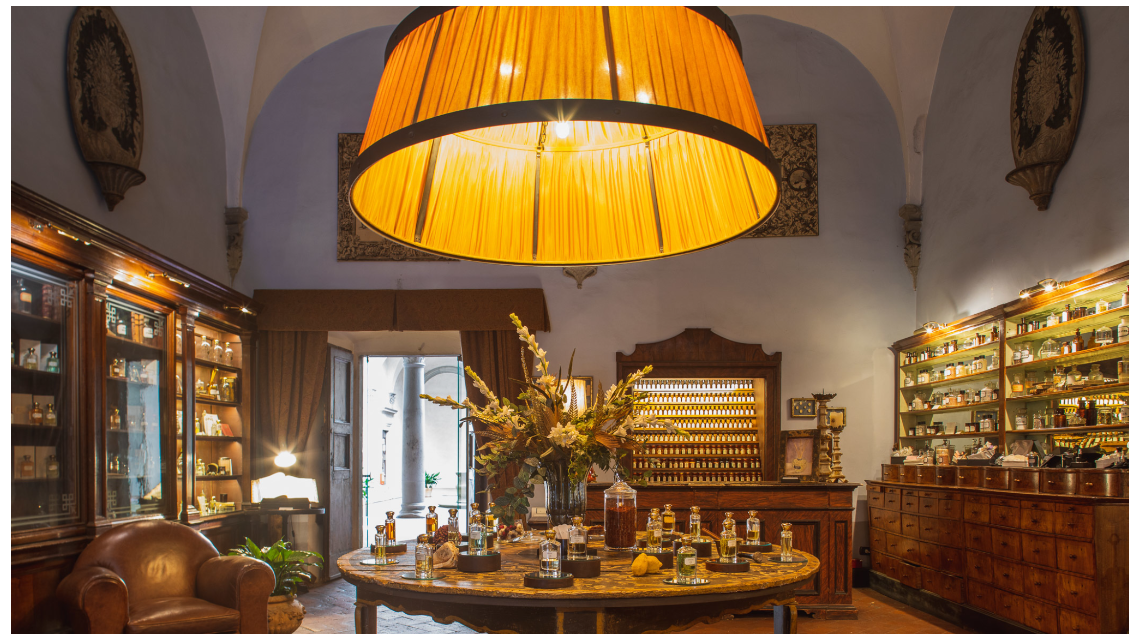 AquaFlor Boutique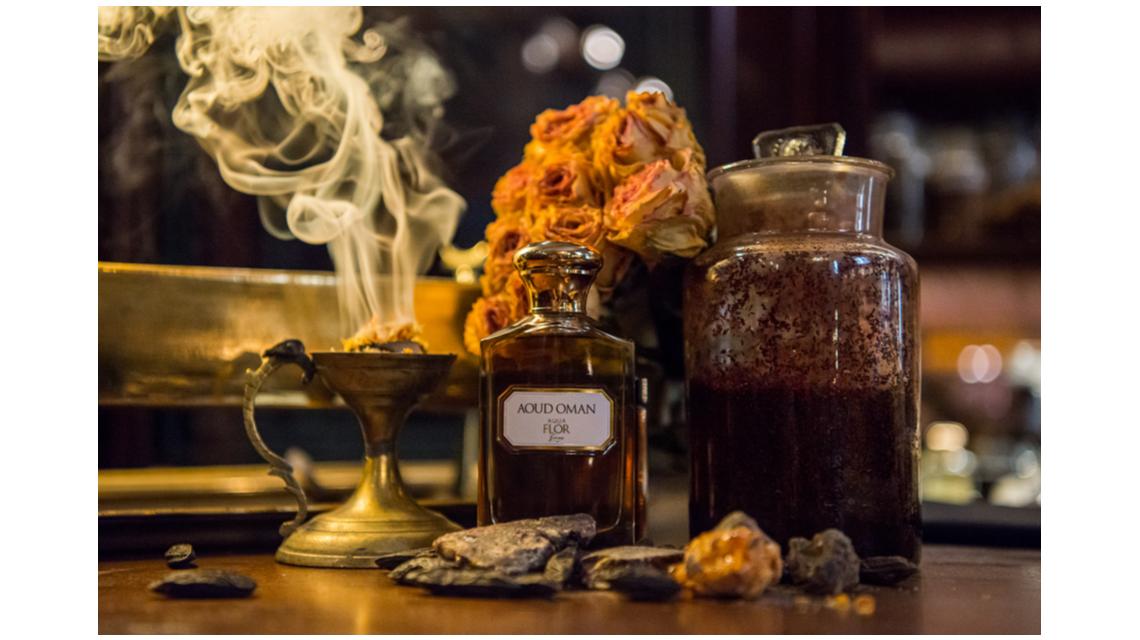 Aoud Oman
KM: OK Zisis, tell me about yourself. Where did you grow up and what fragrance memories do you have from childhood? How did you arrive at AquaFlor?
ZK: I was born and raised in Greece, moving from Athens to Crete because my father was in the military. As memories go, Crete was very important to me. Our house was away from the city center and all around us we had eucalyptus, cypress trees and myrtle bushes. It used to rain a lot and the smell of the wet earth and all the flora left a huge impression on me. In Greece as children we are accustomed to using classic lemon or lavender colognes that come in huge bottles. My first adult fragrance as a teenager was Fahrenheit but then I stopped wearing it when my Dad stole it from me!
Even as a child I was always attracted to beautiful fragrance bottles which I would always sniff. Then I would attach certain smells to a person. When I missed someone, I would smell the fragrance that I had associated to them. It made we realize how much scent is important for memory.
As an adult I travelled to Florence, fell in love with the city and decided I had to move here. While working at Pitti Fragranze, I met the perfumer of AquaFlor, Mr Bianchi, and he proposed that I come work with him. It turned out that AquaFlor is one of my favorite brands. It was a dream come true for me! Everything fell into place!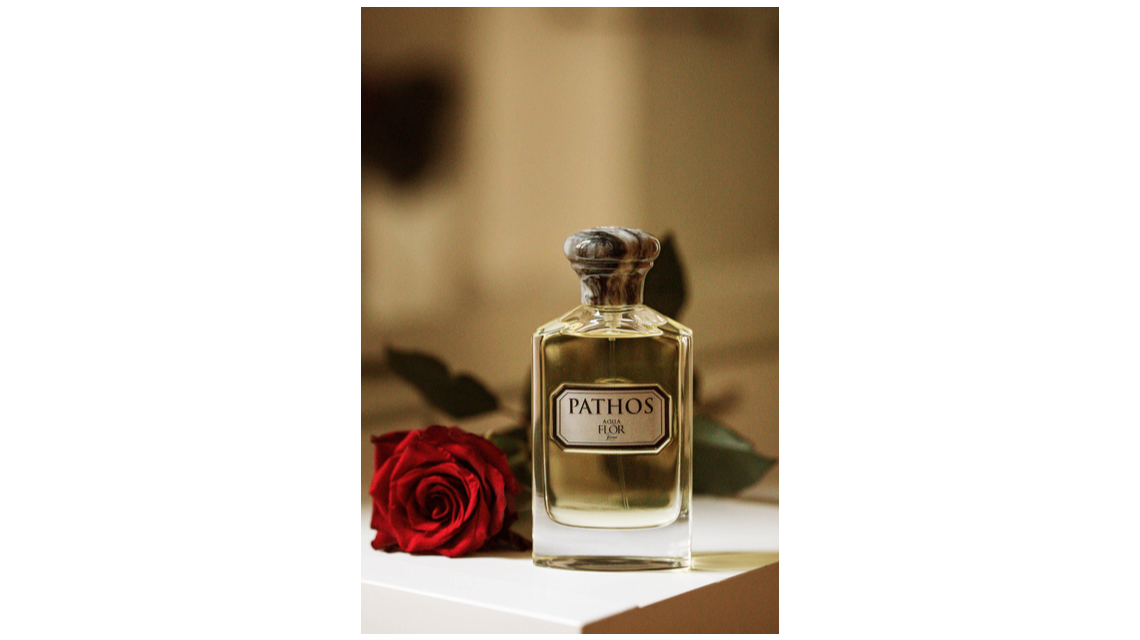 ---
As Virgil led Dante in the Divine Comedy, Zisis led me through AquaFlor: from the magnificent laboratory to the underground storerooms, through the private consultation space with fragrance organ to the stunning shop floor where he introduced me to the entire range of perfumes. It was an amazing olfactory journey. The great difference here is that there is no Inferno, no Purgatorio, there is only Paradiso. The experience left me inspired but somewhat speechless, like Dante.
"At this high moment, ability failed my capacity to describe."
I look forward to my next visit.