A new coffee expression by State of Mind
2023 . 05 . 04 | written by Laurence Arrigo Klove
State of Mind celebrates a new mischievous way of its art of being happy with an irresistible coffee invention, for a life full of passion and evasion.
Maison de Parfums et Thés Parfumés, the artistic luxury brand created by Catherine Laskine-Balandina is having a revolution. The timeless ritual of the tea ceremony embraces a coffee rebellious experience. The grand crus peaceful teas have a new coffee companion, full of sensuality and energy. State of Mind decided to mix the carefree and joyful Italian attitude with the risk-taking, American 'I did it my way' approach. This adventurous coffee passion is 'Fanfarone Italiano' inspiration. The perfume is intensely complex, positively daring, and charmingly irresistible. This new turbulent state of mind is for all of us to enjoy and Catherine is by the way a divine 'Fanfarona' herself.


A new buoyant happiness at State of Mind.
Since 2017, State of Mind has diffused its art of being happy in a state of harmony. The brand aims to offer a synesthetic experience with the matching of a tea and its perfume while addressing different states of mind. The Maison twelve teas and their corresponding perfumes have become well-known in their delivery of a unique concept. State of Mind reveals Catherine's vision of life, one full of intellectual curiosity, spontaneous generosity, and life intensity.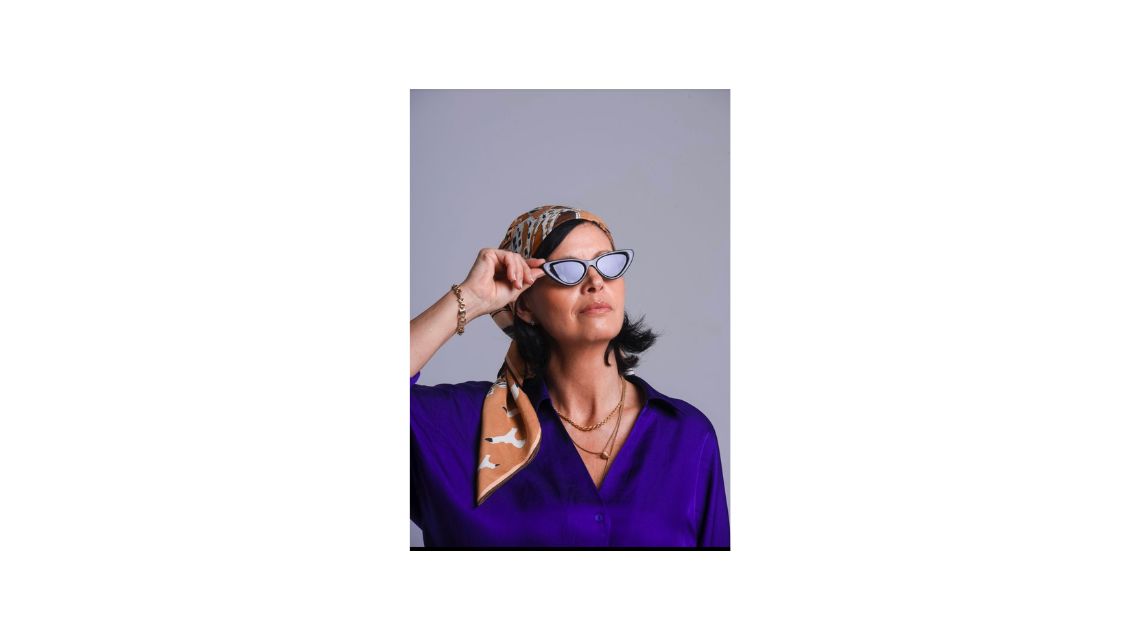 Catherine is herself a 'Fanfarona' as she does not want to leave the privilege of this state of mind only to men
Catherine is a 'Fanfarona' too, a life rebel.
For State of Mind, stepping away from its tea philosophical universe can be risky and the name of the fragrance can raise questions. So why on earth go there and take such a bold step? The answer she gives me is full of coherence. Above all, the amateurs of State of Mind insisted on having a coffee scent developed by the Maison. She could not see a good reason not to answer that request. Then, Catherine herself likes to take risks so that there is so much of her own personality in the perfume. She does indeed acknowledge the fact that she has used her own daring attitude to life, her 'my way' approach. She just enjoyed pushing it even further, to an unexplored territory.


The State of Mind definition of a 'Fanfarone'.
Catherine explains that 'Fanfarone Italiano' is about enjoying life to the fullest, in a frivolous and rebellious way. Its coffee olfactive expression combines a high level of intensity and mystery. 'Fanfarone' is like a diva, daring, sparkling and bewitching.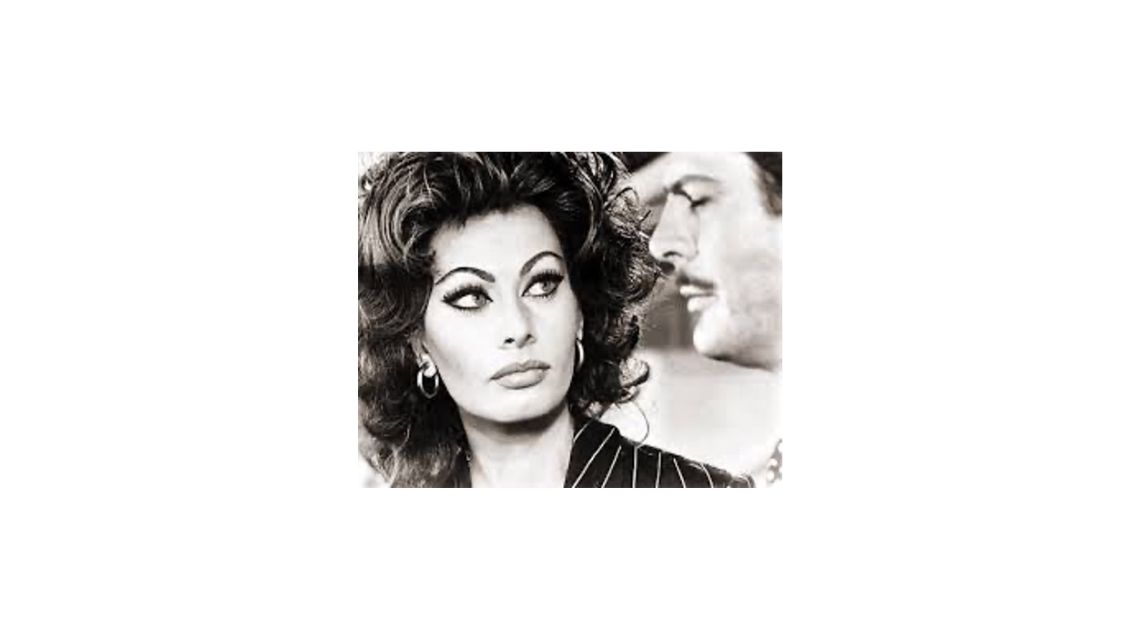 Sofia Loren embodies this beautiful way of life, the inspiration of 'Fanfarone'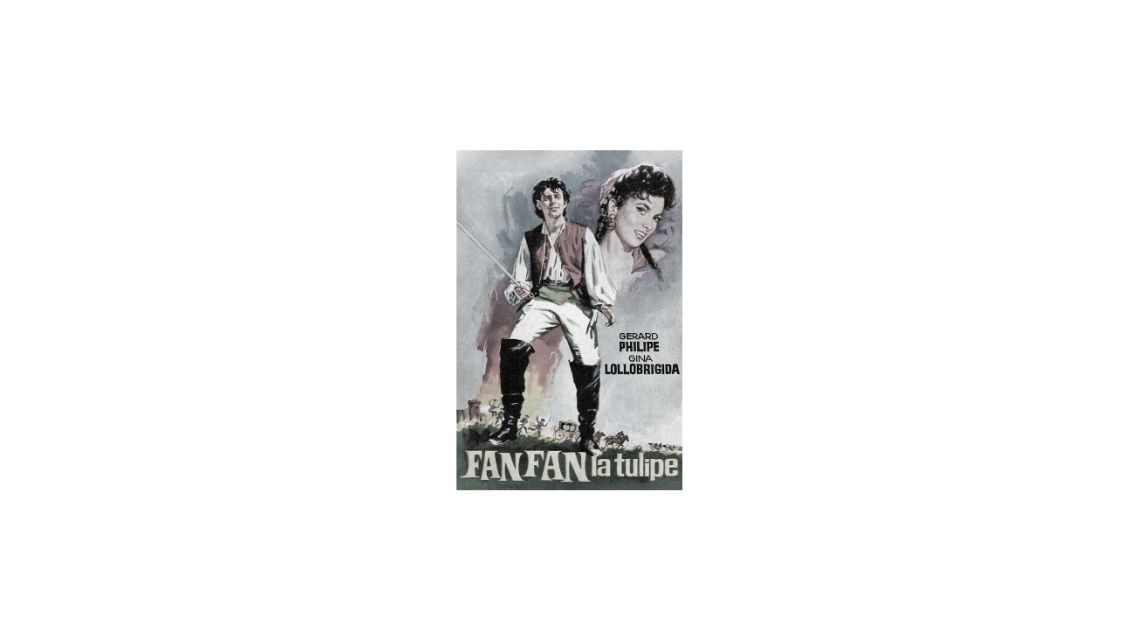 The irresistible and mischievous charm of Fanfan La Tulipe inspired 'Fanfarone'
An attraction to the world 'Fanfarones'.
It is clear that with each endeavour that she undertakes, the founder went 'all in'. No moderation, no calculation, with a spirit of revolution. Going back in time, to the 1773 Boston tea party, drinking coffee was about having a rebellious stance. Her inspiration was also fed by a variety of strong personalities, full of talent, who marked their time in their own way, from art, to theatre, opera and cinema; Josephine Baker, Artemisia Gentileschi, Fanfan the Tulip, Fracasse, Cyrano, Figaro…
For Catherine, a 'good cup of Joe' is about enjoying an adrenaline rush, a shot of energy, and an unrestrained desire to shine and grab life thoroughly. She had to look to Italy where 'Il caffè' is an authentic indulgence, an intense passion, a truly essential component of la Dolce Vita. In her view, Sofia Loren embodies to perfection this beautiful Italian way of life, both dramatic and playful. Catherine remembered the actress famous acting performance in 1959 in the film 'It Started in Naples' where she wears a dashing glitter dress while interpreting a Neapolitan song 'tu vuo' fa' l'americano'. Her mockery of the boaster 'You wanna be Americano' is so charmingly irresistible. 'Fanfarone' is that fickle sparkle with fearless and joyful innocence.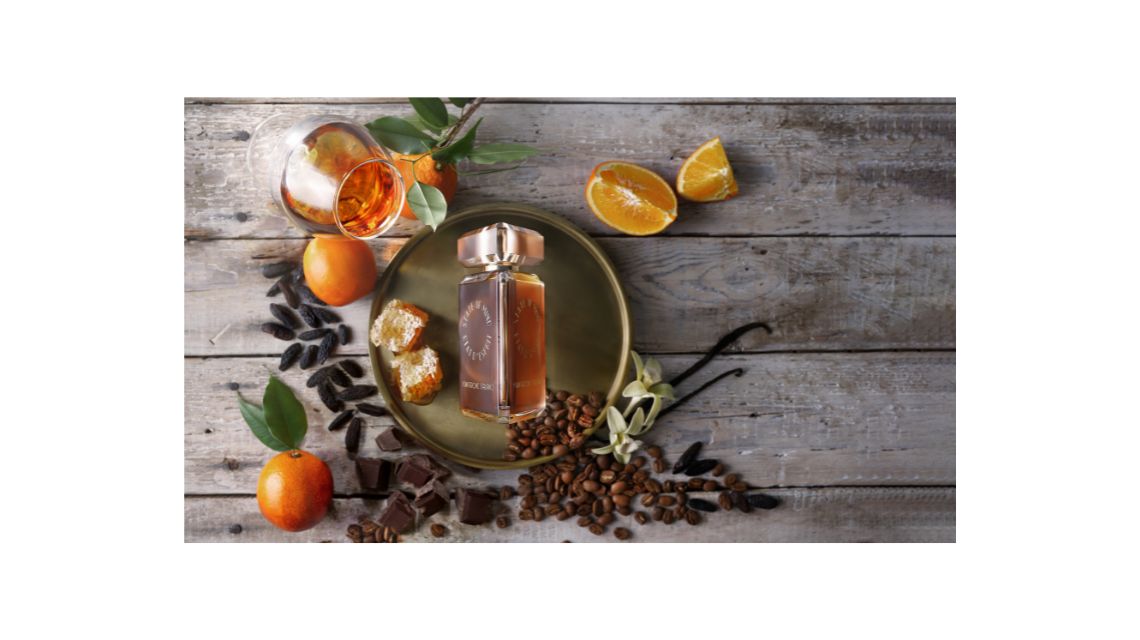 The scent composition is an original creation of Karine Dubreuil
The scent is both magnetic and enigmatic.
Olfactive memories of Italy triggered Catherine's inspiration. An exquisite tasting experience of an expresso with a sprinkle of bitter cocoa powder. Yet, her idea was to create something different, to invent her own coffee signature. 'Fanfarone' is an intoxicating and mesmerizing scent, not simple to grasp and restrain. It has no milk, no cream but has a splash of liquor, a delicious combination of cognac and walnut alcohol. Its sweetness is moderate with a delicate touch of honey, vanilla, tonka bean, and chocolate. A juicy orange note adds a sparkling freshness to the composition. A truly original scent, a new oriental ambery gourmand created by Karine Dubreuil, the talented perfumer from Grasse for all State of Mind perfumes. 'Fanfarone' was for her a game of creativity. A delightful experience of freedom to create a different, complex and irresistible scent. From Italy, she was inspired by its bright sun, its aesthetics beauty, and its intense life energy.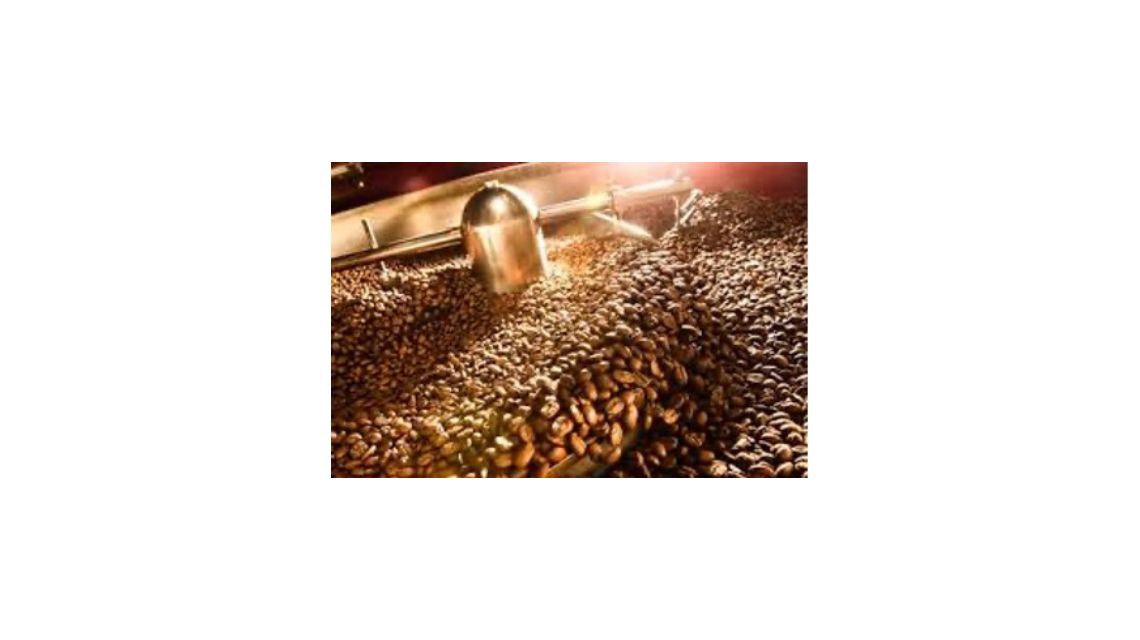 Premium slow-roasted beans were carefully selected for the gourmet coffee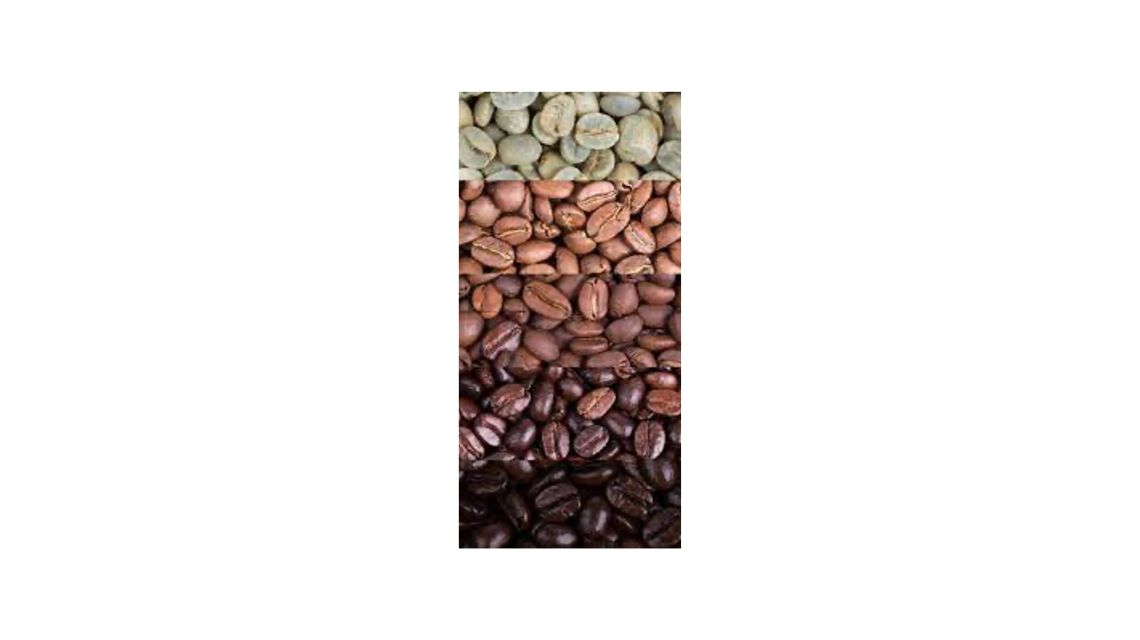 An exclusive selection of mild green coffees from Colombia and Brazil
The new ritual of an original coffee blend.
For its coffee, State of Mind carefully chose premium, pure arabica, slow-roasted beans with a medium intensity. The exclusive selection of mild green coffees from the best highland plantations in Colombia and sun-kisses slopes of Brazil give to the coffee a unique soft flavor. Its tenderness has a sweet, nutty, creamy undertone. 'Fanfarone' is a gourmet coffee which lifts spirits up while giving a warm and generous hug.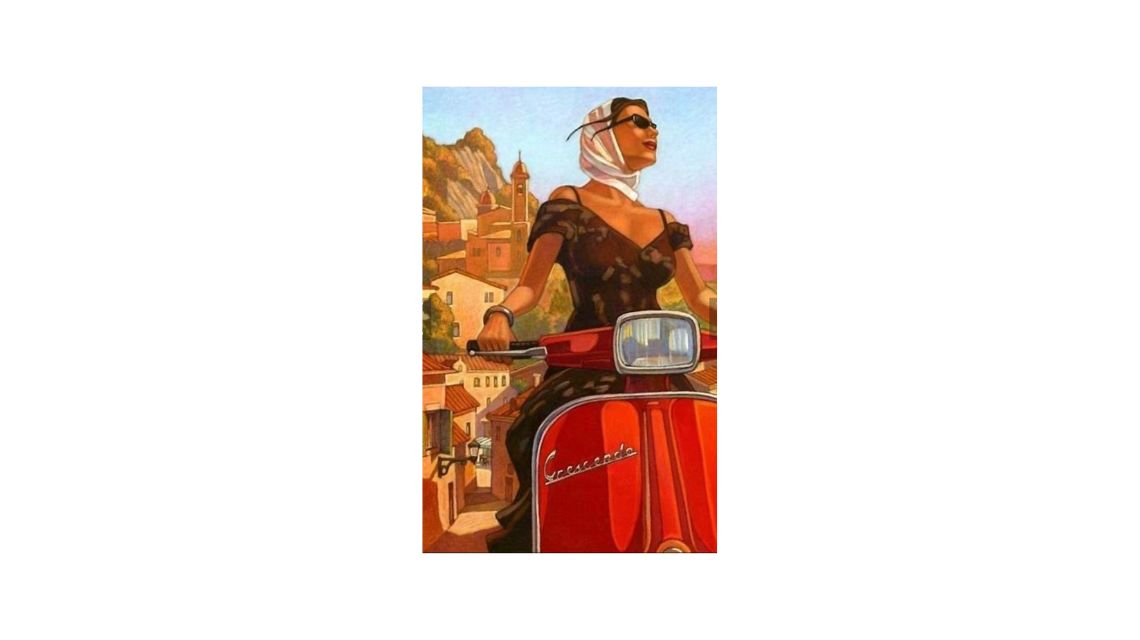 The 'Fanfarone' style and escape on a vespa
---
A coffee emotion. A life acceleration.
'Fanfarone' is frivolously going from one party to the next. She shines, flirts, laughs, and unpredictably disappears leaving behind broken hearts. When she leaves, it is as if the lights are turned off, the laughter too. Her nights are too short. If you are lucky, you can catch her very early in the morning, at sunrise, on a vespa at full speed. Her sleek hair is protected by an elegant silk scarf, and her short black dress reveals her beautiful neckline. Her bare feet are tired, her stiletto shoes are long gone, and her tired eyes hide behind black sunglasses. She is singing an air of the Marriage of Figaro by Mozart 'non piu andrai'… Where is she going? 'Al caffè'. That is all we know.
'You wanna be Fanfarone'. Sure, I want to be free to live life to the full. Don't you?
photos by Elena Grig